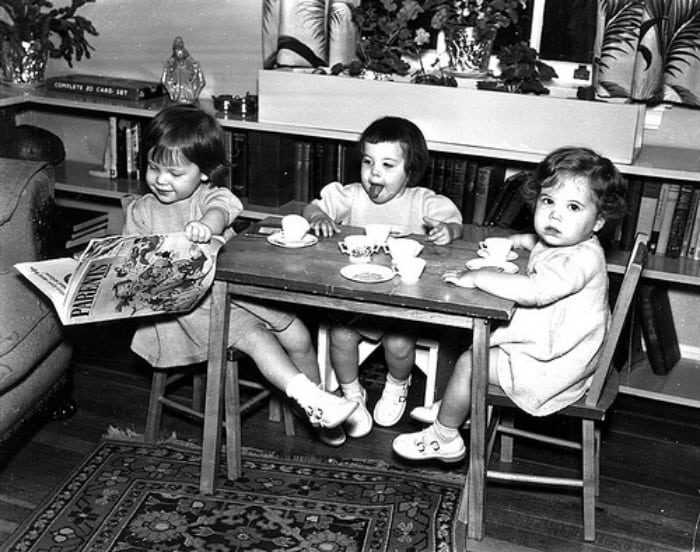 When I was a child, my mother used to say that I "always had my nose in a book".
This is still true to this day – I am always reading something.  In fact, I collect more books about tarot than actual tarot decks.
There are many great books about tarot on the market today (and more coming out every day).  Here are some of my absolute favorite tarot books that I love to recommend:
(This list is not in any particular order nor is this list complete – you may have other favorites or may disagree with my choices.  Also please note: some books may be out of print.)
New additions to the list:
COMING SOON: Tarot: No Questions Asked: Mastering the Art of Intuitive Reading by Theresa Reed (that's me!). Learn how to read tarot intuitively – and become a more confident reader.
Fearless Tarot: How to Give a Positive Reading in Any Situation by Elliot Adam. Learn how to make even the harshest reading helpful and soothing!
Truly Easy Tarot by Mantis. The perfect book for beginners!
The Power of Tarot by Liz Worth. I love this book – it's so wise!
Tarot For Troubled Times by Shaheen Miro and Theresa Reed. A book that explores shadow work, birth cards, difficult situations, and self-care.
Tarot For Yourself by Mary K. Greer. Updated and essential for every tarot library.
The New Tarot Handbook: Master the Meanings of the Cards by Rachel Pollack. Once again, Rachel delivers essential tarot info.
Tarot Elements: Five Readings to Reset Your Life by Melissa Cynova. This unique book has a series of spreads designed to help you un-fuck your life.
Llewellyn's Complete Book of the Rider-Waite-Smith Tarot: A Journey Through the History, Meaning, and Use of the World's Most Famous Deck by Sasha Graham. This is a MUST have for every tarot library!
Positively Tarot: A Modern Guide to a Mindful Life by Emma Toynbee. This book is so rich and fabulous.
The Book of Tarot: A Guide for Modern Mystics by Danielle Noel. I love this book. It's really good!
Your Tarot Court: Read Any Deck With Confidence by Ethony Dawn. A super guide to understanding the Court Cads, one of the trickiest parts of tarot.
Tarot Inspired Life: Use the Cards to Enhance Your Life by Jaymi Elford. This creative book shows you how to work with tarot in many different ways.
Books added awhile back:
Kitchen Table Tarot by Melissa Cynova – a fun, down-to-earth look at the tarot.
Tarot Tracker – A Year-Long Journey by Angelo Nasios. This is the ULTIMATE tarot journal. Super useful and highly recommended!
Modern Tarot: Connecting with Your Higher Self through the Wisdom of the Cards by Michelle Tea. One of my recent faves – this book is smart, edgy, and personal. I love it!
The Ultimate Guide to Tarot: A Beginner's Guide to the Cards, Spreads, and Revealing the Mystery of the Tarot by Liz Dean. A clear, comprehensive dive into the tarot. No wonder this book is such a best seller!
WTF is Tarot?: …& How Do I Do It? by Bakara Winter. A hip and modern take on tarot.
Holistic Tarot: An Integrative Approach to Using Tarot for Personal Growth by Benebell Wen – this may be the mother of all tarot books!  At over 800 pages and almost three pounds, this hefty book is full of on-point tarot information, useful spreads, and wise instruction.  This book belongs on every serious tarot reader's shelf.  A MUST HAVE.
Tarot Diva: Ignite Your Intuition Glamourize Your Life Unleash Your Fabulousity!
by Sasha Graham – don't dismiss the fun, sassy tone here.  This book packs a lot of punch and is a joy to read.
365 Tarot Spreads: Revealing the Magic in Each Day by Sasha Graham – you'll never run out of tarot spreads with this book! 
Tarot Coupling: Resources & Resolutions for Relationship Readings by Gina Thies – uncover relationship issues and solutions with this wise book.
Tarot Face to Face: Using the Cards in Your Everyday Life
by Marcus Katz and Tali Goodwin – an easier read than their first book, Tarosophy, this one is aimed at readers who are ready to begin reading face to face.  Valuable insights and exercises make this a winner for any tarot library.
Tarot Spreads: Layouts & Techniques to Empower Your Readings
by Barbara Moore – think you can't create a tarot spread?  Think again. Moore helps even the most non-creative types learn how to craft wonderful custom spreads!  I LOVE this book.
Everyday Tarot: A Choice Centered Book
 by Gail Fairfield – super practical and useful, this book takes tarot from away from divination towards self-development.
Around the Tarot in 78 Days: A Personal Journey Through the Cards
by Marcus Katz and Tali Goodwin – another smart book with many interpretations that any reader, new or old school, will find useful.
The Tarot Activity Book: A Collection of Creative and Therapeutic Ideas for the Cards
by Andy Matzner – a unique tarot spin with therapeutic exercises and games that take tarot in a whole new direction.
Tarot and Astrology: Enhance Your Readings With the Wisdom of the Zodiac
by Corrine Kenner – finally, a book that brilliantly weaves tarot and astrology together!
Psychic Tarot: Using Your Natural Psychic Abilities to Read the Cards
by Nancy Antenucci and Melanie Howard – if you are an intuitive reader, you need to get your hands on this book.
Tarot Beyond the Basics: Gain a Deeper Understanding of the Meanings Behind the Cards
 by Anthony Louis – this new book promises to become an instant classic!  I just got it and am LOVING it.
101 Tarot Spreads by 20 Modern Tarot Masters by Sheilaa Hite – join Sheilaa and 20 other tarot readers (including me!) for a fab tour through some amazing tarot spreads.
As I stated above, this list is by no means complete.  I revise my list often because although there are the classics that stand the test of time, there are also good things coming out from our talented tarot community constantly.
Happy reading!
Theresa