The Uncommon Tarot
by 

Shaheen Miro & Theresa Reed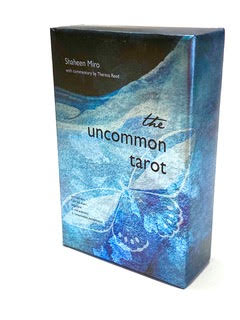 A must-have addition to your Tarot deck collection.
Available now wherever books are sold. 
If you love romantic, ethereal, emotional artwork with a global vibe, you'll love
The Uncommon Tarot.
This deck has a traditional format with 78 cards—but each card has been reimagined with lush, evocative artwork by Shaheen Miro.
You'll love Shaheen's new interpretations of classic cards that you know so well.
His layered, collage-style artwork invites you to look closer and find hidden meanings in the cards that you hadn't considered before.
Drawing from many spiritual and mystical traditions, Shaheen's artwork celebrates all of humanity and its complexities.
I'm proud to collaborate with Shaheen on this project. He created the deck. I wrote the accompanying booklet. The Uncommon Tarot is beautiful gift for yourself—or any Tarot lover in your life!
– Purchase the deck.
– Learn more about Shaheen.
– Buy Tarot for Troubled Times, the book that Shaheen and I co-wrote together.
Buy The Uncommon Tarot at Any of These Fine Retailers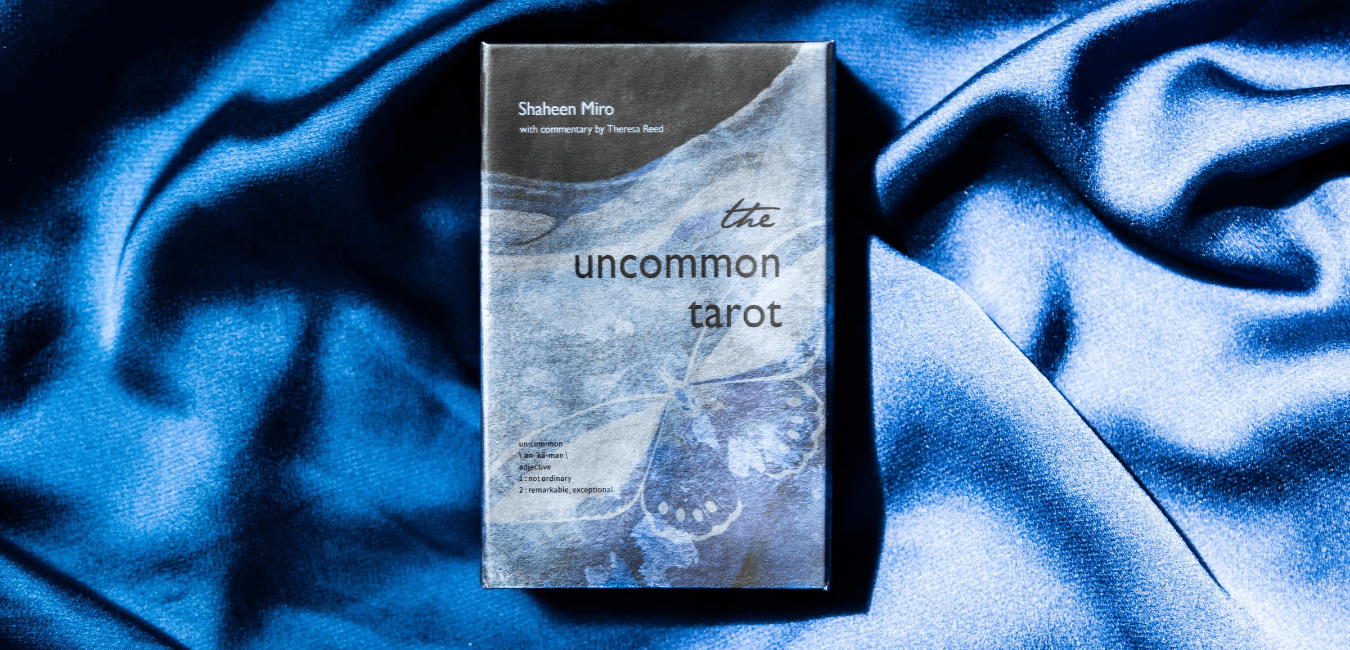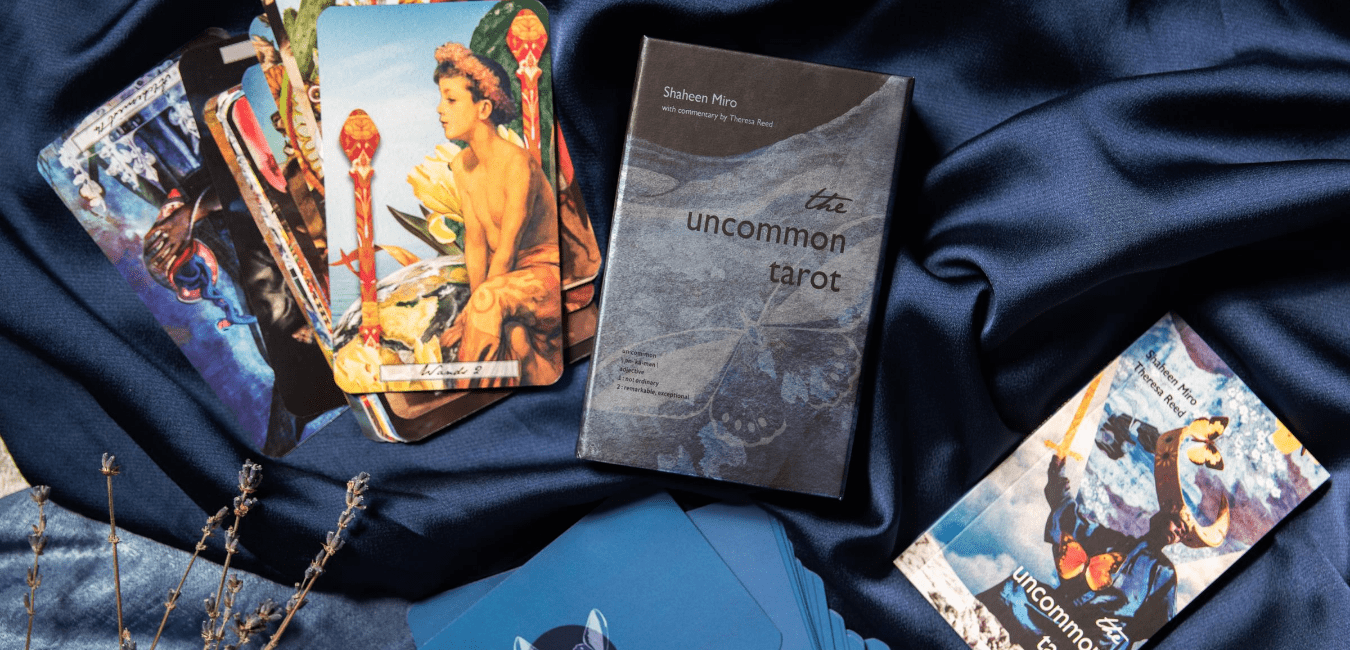 Shaheen Miro is a fresh, exciting voice in the metaphysical world. He's the creator of The Lunar Nomad Oracle Deck. He offers intuitive readings as well as intention setting and energy clearing services to clients around the world. His mantra is: "I am open and curious about life." He loves: late night Karaoke, suede platform shoes, and watching Practical Magic on repeat. ShaheenMiroInsights.com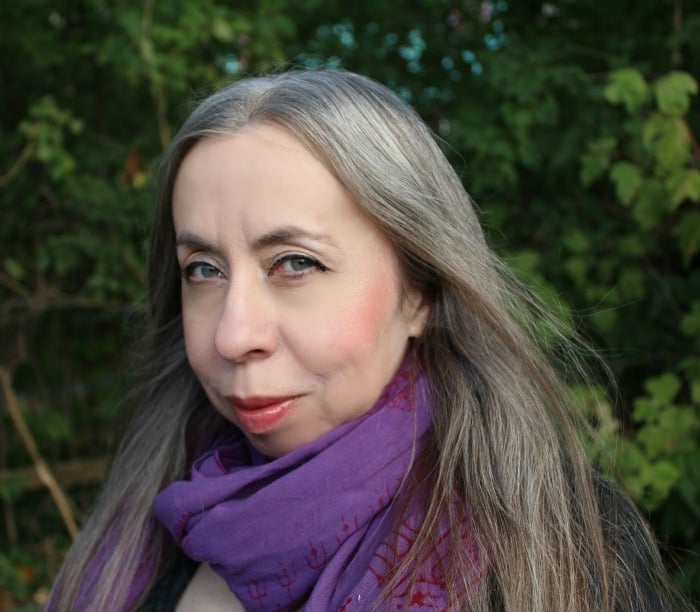 Theresa Reed is a Tarot veteran who's been doing Tarot professionally for over 30 years. She's the author of The Tarot Coloring Book. In addition to writing, she loves teaching and runs several classes on Tarot and astrology. Her philosophy is: "The cards tell a story, but you write the ending." She loves: Yoga Nidra, whipping up feasts in her kitchen, and Games of Thrones. TheTarotLady.com