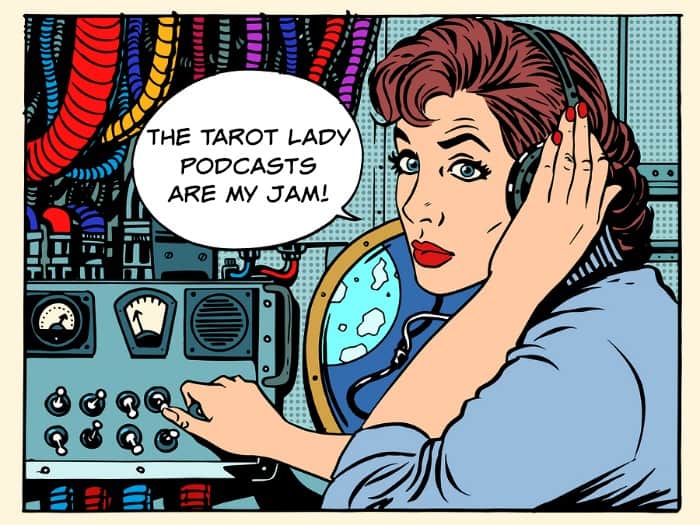 Welcome to The Tarot Lady Podcast page!
I've got podcasts for tarot lovers, metaphysical mamas, professional mystics…and more (to come).
I'm a Gemini and I LOVE to talk – and I know that lots of us enjoy learning + listening on the go.  If that sounds like you,  let's jam!
Listen + enjoy: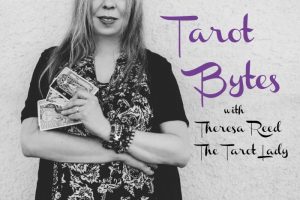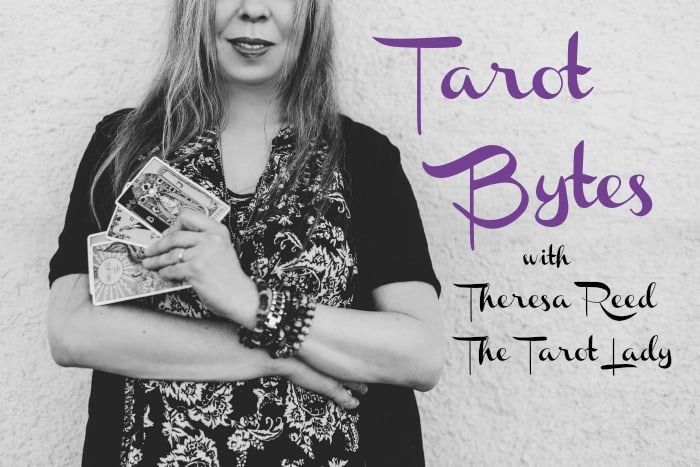 Tarot Bytes: bite-sized tarot lessons for total tarot beginners…who don't have all day. If you're brand new to tarot (or an old hat) and prefer a sharp, sassy tarot podcast that doesn't mess around with arcane lingo or long, drawn out lessons, you're gonna love this.
Astrology Bytes: meet the newest member of my podcast family – Astrology Bytes, mini astrology lessons for total astrology newbies who want to learn astrology…but don't have all day. These bite-sized episodes will give you a fast, friendly intro to all things astrology.
Talking Shop with Theresa and Bri: the premier podcast for metaphysical pros. Every month, we are talking business with smart strategies, soul-full biz discussions, and expert guests.  Our mission is to help you do your mystical business…better. Join me and Briana Saussy for great conversations on topics such as branding, authenticity, networking, community building, technology and more!
What If? A six-episode podcast about staying sustainable and supported in your golden years and beyond. I'm delighted to host this series with Wald Amberstone of The Tarot School.  This is a special podcast series for Tarot professionals where we talk about illness, death, divorce, income loss, retirement, and other uncomfortable topics that most of us don't want to talk about – but need to discuss.
Because face it, we're not getting any younger and we need to think ahead.  Our goal is to get fellow tarotpreneurs talking and looking for solutions.  By opening up these dialogues, we hope to do just that. Listen in, check out our resources, and  most of all: start thinking about the future you want and what steps you need to take to create it.
——
Keep shuffling…and stay curious!
–Theresa