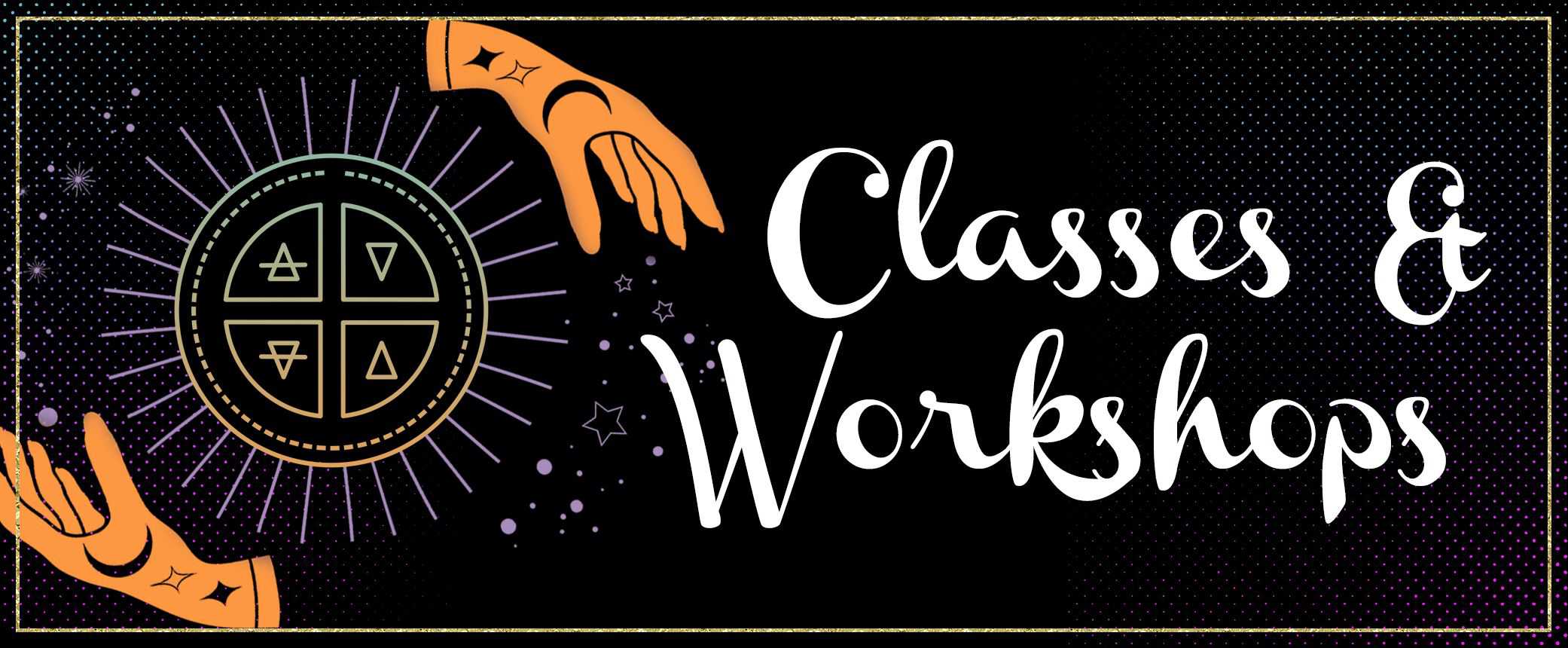 It's not a secret: I LOVE to teach.  I teach everything from beginning tarot, intuitive tarot, astrology basics, business astrology, as well as some super-duper specialty workshops on creative ways of using tarot.
If you love learning, my classes, events, and workshops might be your jam! Check back on this page for updates. I am always adding new classes and workshops! I hope to see you at your fine city or virtually soon-ish!
CLASSES AND EVENTS
Astrology for Beginners. Want to learn how to do Astrology? Want to walk into a dinner party… pull up someone's Natal Chart… point to their Sun, Moon, and Rising signs… and explain what those mean? If you're like "Heck yeah, I wanna know how to do that!"… then this class is for you: Astrology for Beginners. This is a LIVE online class. 5 weeks. Thursday evenings from 7 PM CT/ 8 PM ET starting September 15th.
Join my Patreon Community!  I am serving up extended card of the day interpretations, astrological tidbits, community tarot practice, political astrology, early sneak peeks to horoscopes….and more. Higher tiers get access to live classes, replays of previous classes, mentoring, and more.
How to Use Tarot For Decision Making and Problem Solving. Change is inevitable. You will go through many cycles and personal transformations in your life. You might feel lost or unsure of your true purpose or next move. It's how you respond to change and its inherent challenges that matter. Tarot can connect you with your intuition to help illuminate the path forward. In this class, I'll walk you through the basics of tarot reading and I'll teach you my four favorite spreads for making decisions. (Psst…I'm a horribly indecisive person – tarot is my go-to when I'm stuck in analysis paralysis!). This is an evergreen course. Sign up any time, and go through the lessons at your own pace. Learn more and sign up here.