Tarot for Troubled Times
by 

Shaheen Miro & Theresa Reed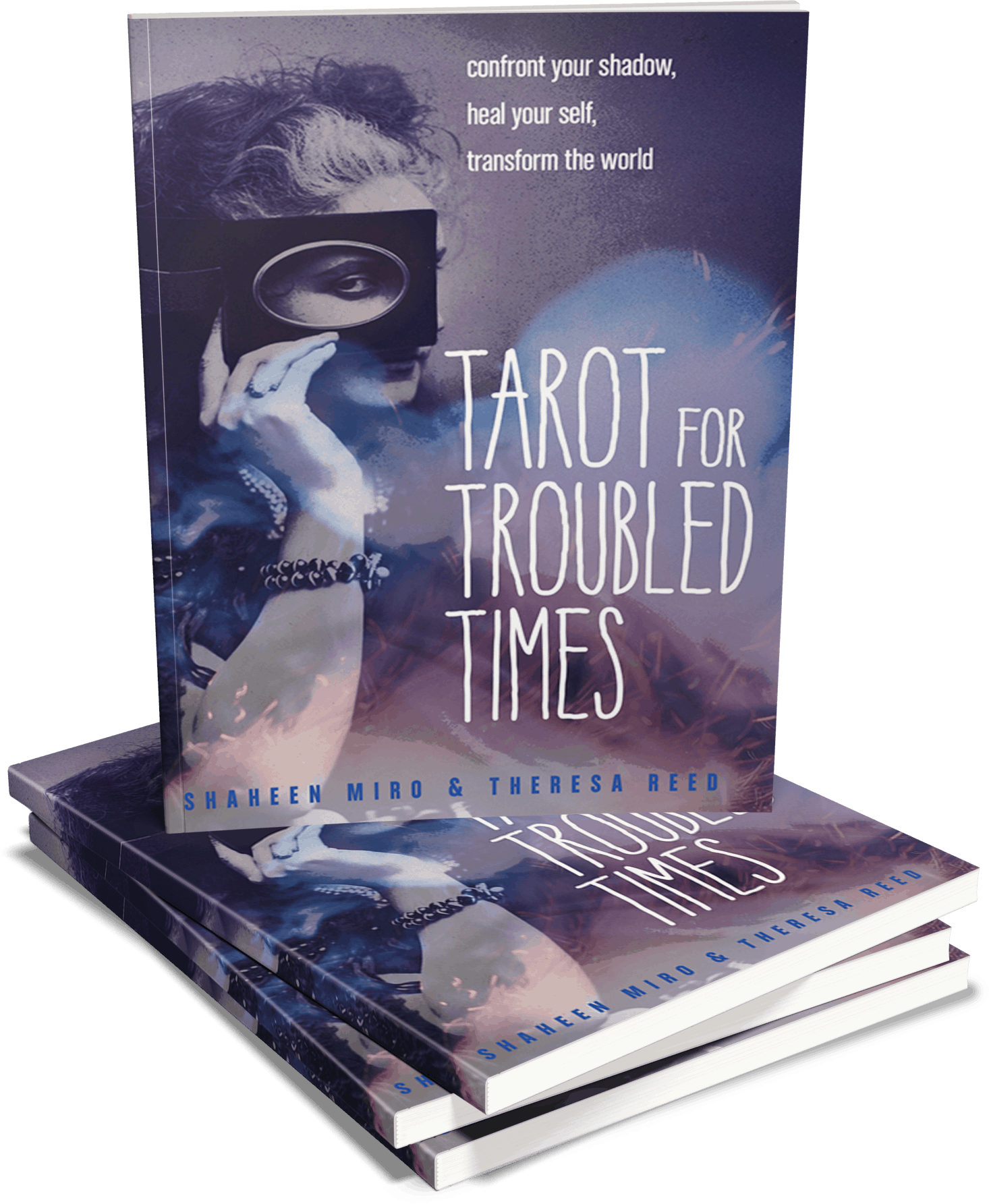 In Tarot for Troubled Times, Shaheen Miro and Theresa Reed help us find the light in darkness, get unstuck, and empower ourselves and others through the transformational impacts of tarot. Learn more and order your copy today
Confront Your Shadow, Heal Your Self & Transform the World
By Shaheen Miro and Theresa Reed
Our world is not a perfect utopia.
Every day, we encounter a thousand different types of injustice, pain, and sorrow.
Racism. Homophobia. Addiction. Gun violence. White supremacists marching in the streets. Children torn from their parents' arms at the borders. Sexual assault. Dwindling ice caps. Over-stuffed landfills. World leaders barking threats on social media.
On top of these international struggles, we all have our own personal struggles, too. Grief. Loss. Divorce. Financial pressures. Caring for kids and elderly parents. And more.
Things can feel overwhelming, even hopeless. Many of us feel the urge to numb out with food, alcohol, drugs, sex, mindless scrolling on our phones, or with hours in front of the TV.
But we don't have to bury our heads in the sand. We can make better choices. This book can help.
Tarot for Troubled Times teaches you how to take beautiful care of yourself—mentally, physically, emotionally, and spiritually.
Using Tarot—and other sacred arts—learn how to keep your mind clear and focused, keep your energy levels high, and build strength and power so you can create a better life for yourself—and a better world for all.
The book includes:
How to use the ancient art of Tarot—and as well as candles, crystals, colors, altars, and other rituals—to clear heavy, tiring energy from your body and your surroundings.

Tarot spreads you can do by yourself—and with friends and family—to gain insights into specific challenges, including addiction, divorce, custody battles, financial stress, and injustice in your community.

How Tarot can help you to understand your Shadow side—the unappealing parts of yourself that you've been avoiding, parts that need tenderness and compassion.

Instructions on how to find your Tarot Birth Card and Year Card—and how these cards hold clues about your life purpose.

How to take specific actions to create a better world—through political activism, creating art and music that touches people's hearts, or whatever else you feel called to contribute. (We all have a role to play!)
Tarot for Troubled Times is a must-read book for Tarot lovers—all experience levels, from Tarot beginners to professional readers—and for sensitive, intuitive, empathic people, for activists and allies, for anyone who feels called to create a better world.
Be a warrior of light. Be the change you wish to see. It all starts with you.
Buy Tarot for Troubled Times at Any of These Fine Retailers
Shaheen Miro is a fresh, exciting voice in the metaphysical world. He's the creator of The Lunar Nomad Oracle Deck. He offers intuitive readings as well as intention setting and energy clearing services to clients around the world. His mantra is: "I am open and curious about life." He loves: late night Karaoke, suede platform shoes, and watching Practical Magic on repeat. ShaheenMiroInsights.com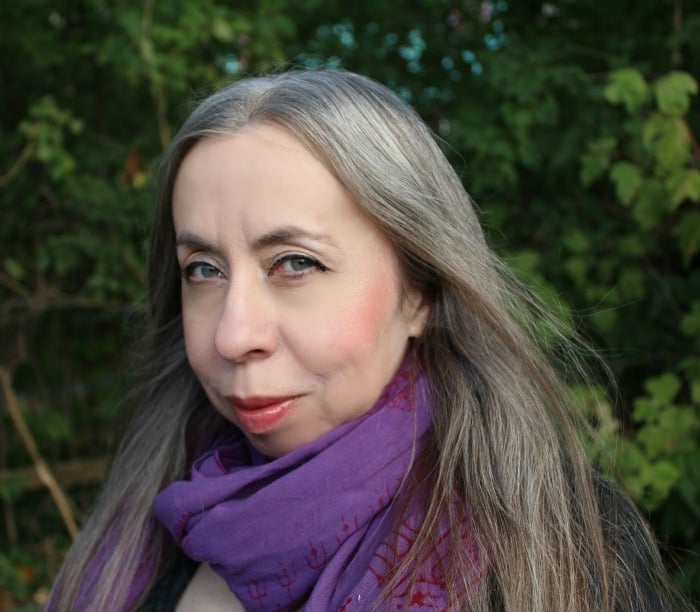 Theresa Reed is a Tarot veteran who's been doing Tarot professionally for over 30 years. She's the author of The Tarot Coloring Book. In addition to doing 1-on-1 Tarot readings, she loves teaching and runs several classes on Tarot and astrology. Her philosophy is: "The cards tell a story, but you write the ending." She loves: Yoga Nidra, whipping up feasts in her kitchen, and Games of Thrones. TheTarotLady.com