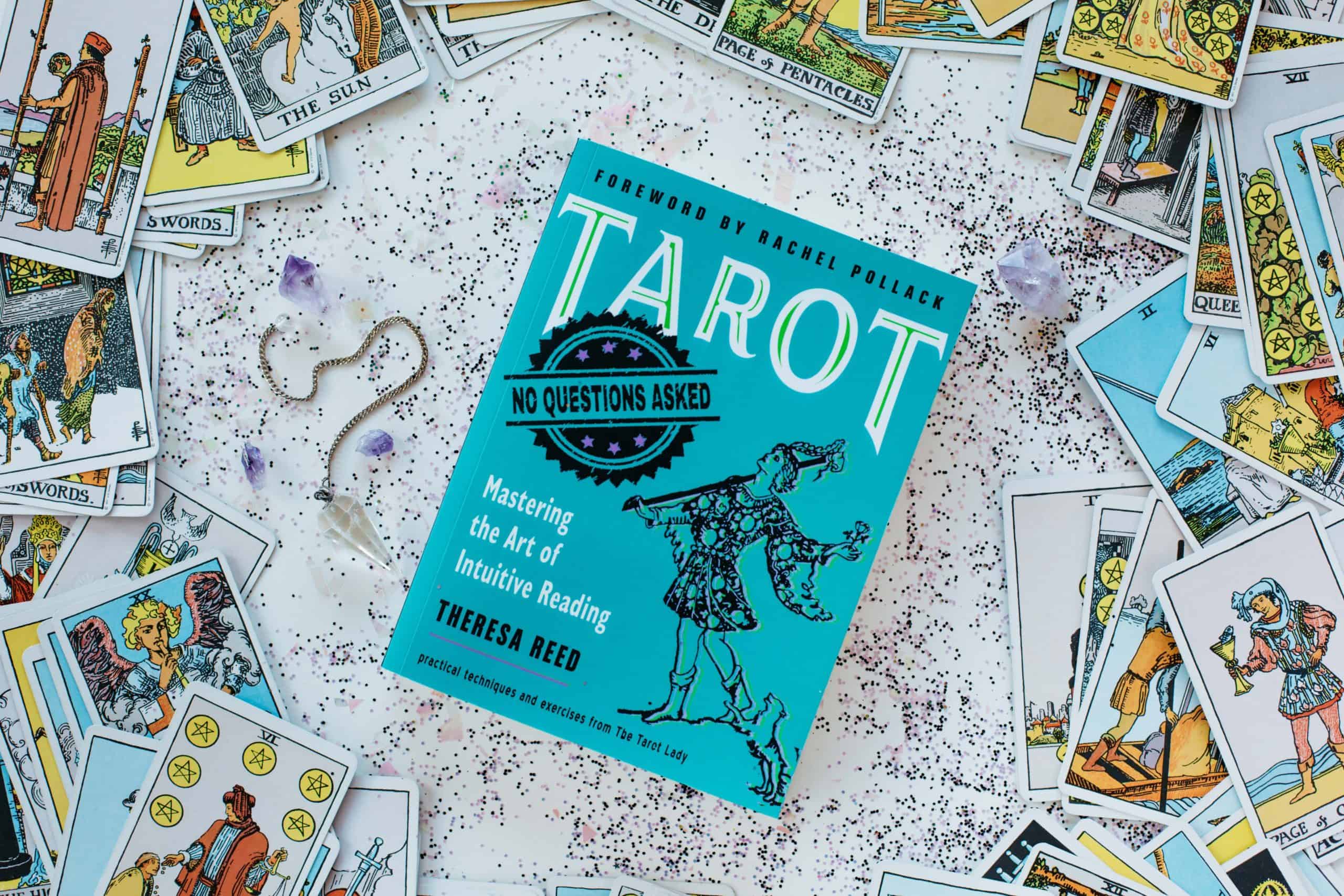 Tarot: No Questions Asked – Mastering the Art of Intuitive Reading
by 

Theresa Reed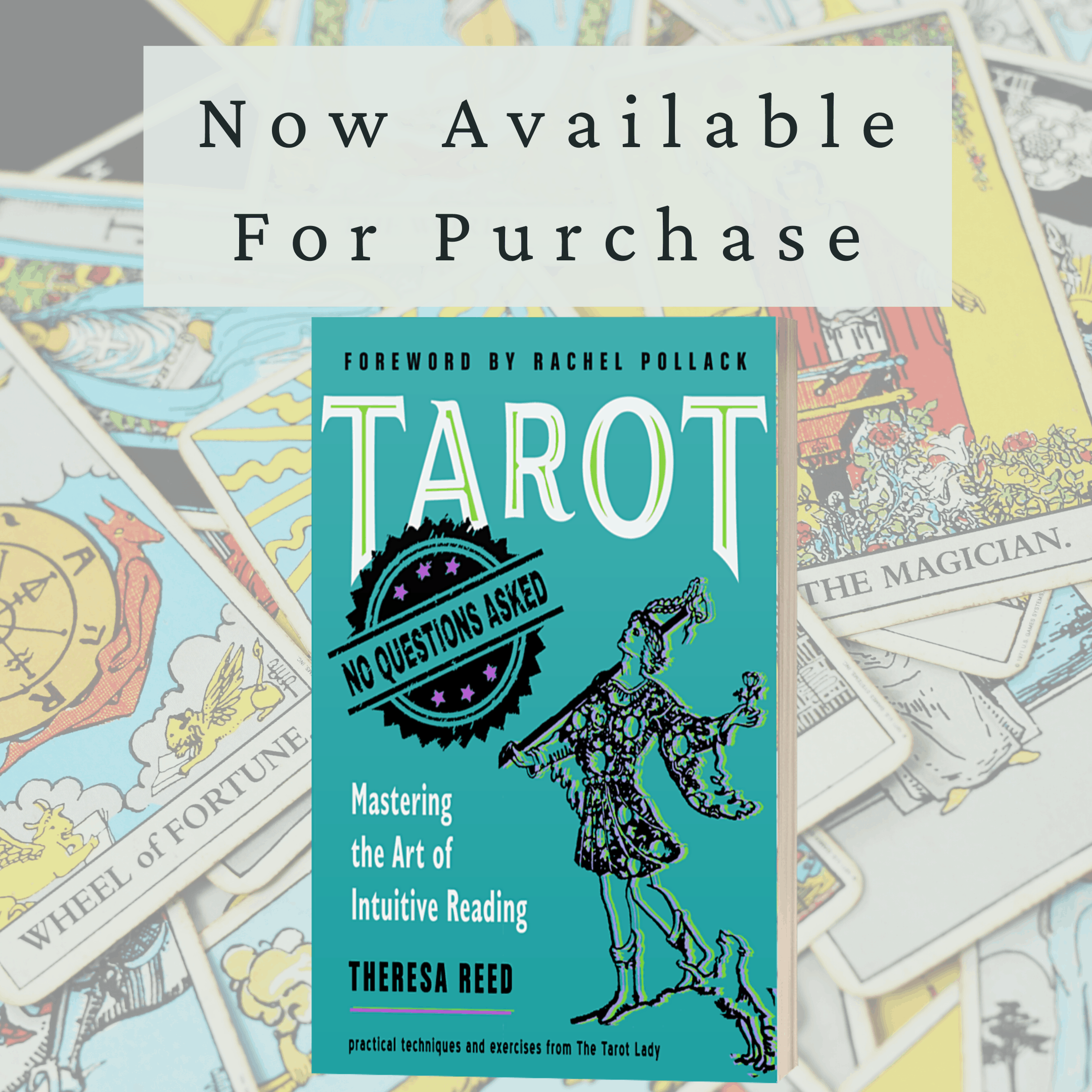 A fun, inspiring, and unpretentious guide to the art of Tarot.
Whether you're a Tarot beginner—or longtime professional—there's always more to learn! This book teaches you how to read intuitively—trusting your instincts—rather than relying on the manual that came with your deck.
Become a stronger, more confident Tarot reader.
Impress friends, family, and clients with your Tarot skills.
Learn Tarot spreads for a wide range of questions and situations.
Get "off book" and use your intuition to figure out what the cards are saying.
Take your Tarot abilities to the next level!
Tarot: No Questions Asked – Mastering the Art of  Intuitive Reading the brand new book from Theresa Reed, one of the world's leading experts on all things Tarot. This book is a must-have for any Tarot lover. Grab your copy today!
Want to become a better Tarot reader? This book is your guide!
With clear, simple, and fun explanations, this book covers Tarot fundamentals and beyond.
Here's what you'll find inside:
* An introduction to your Tarot deck.
* How many cards are inside a Tarot deck? What's the difference between Major and Minor Arcana cards? All the basics you need to know.
* Tarot myths and misconceptions.
*Do you need to be "psychic" to do Tarot? Does the Death card mean something awful is about to happen?! Your burning questions about Tarot—answered.
* Traditional interpretations.
*What does each card typically mean? Does this card always mean the same thing—or can the meaning change depending on context?
* Trusting your instincts and reading intuitively.
*How to stop relying on the booklet that came with your Tarot deck. Toss that man-ual aside—and learn how to trust your instincts instead!
* Tarotcises and spreads galore!
*Simple Tarot exercises to help you hone your instincts and build greater confidence in your skills. Exercises to help you embody the spirit of each card, too. Use Tarot to become an even more powerful version of yourself!
* The business of Tarot. Been doing Tarot for awhile? Ready to go pro? Learn how to set up a successful Ta-rot business, build a solid reputation, and get tons of referrals from happy clients who you love you!
After reading Tarot: No Questions Asked – Mastering the Art of Intuitive Reading, Tarot (and intuition) will no longer feel bewildering!
You'll have a firm grasp on the basics—and beyond. Get ready to whip out your deck and do powerful readings for friends, family, and perhaps even clients, too! Get your copy today.
Buy Tarot: No Questions Asked – Mastering the Art of  Intuitive Reading at Any of These Fine Retailers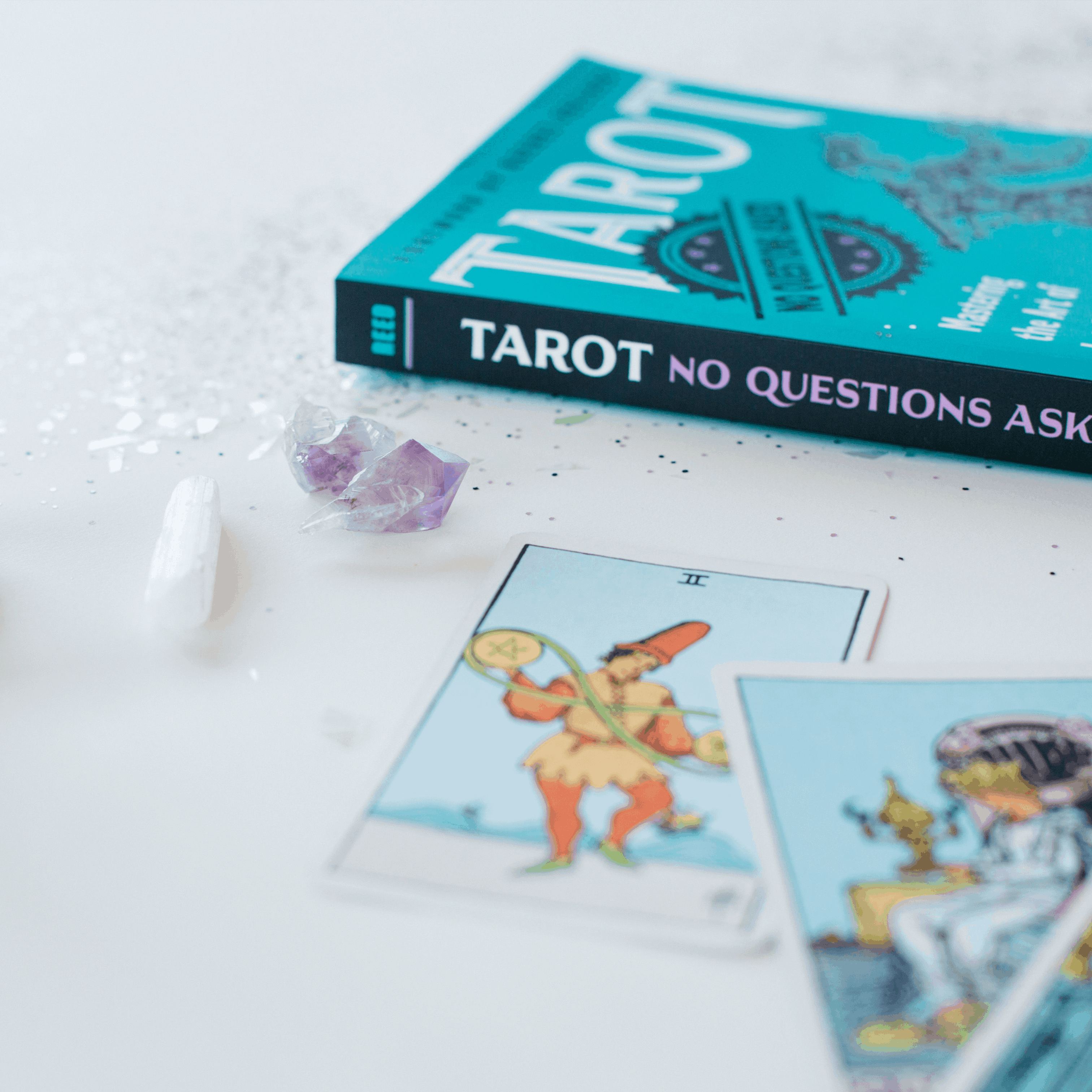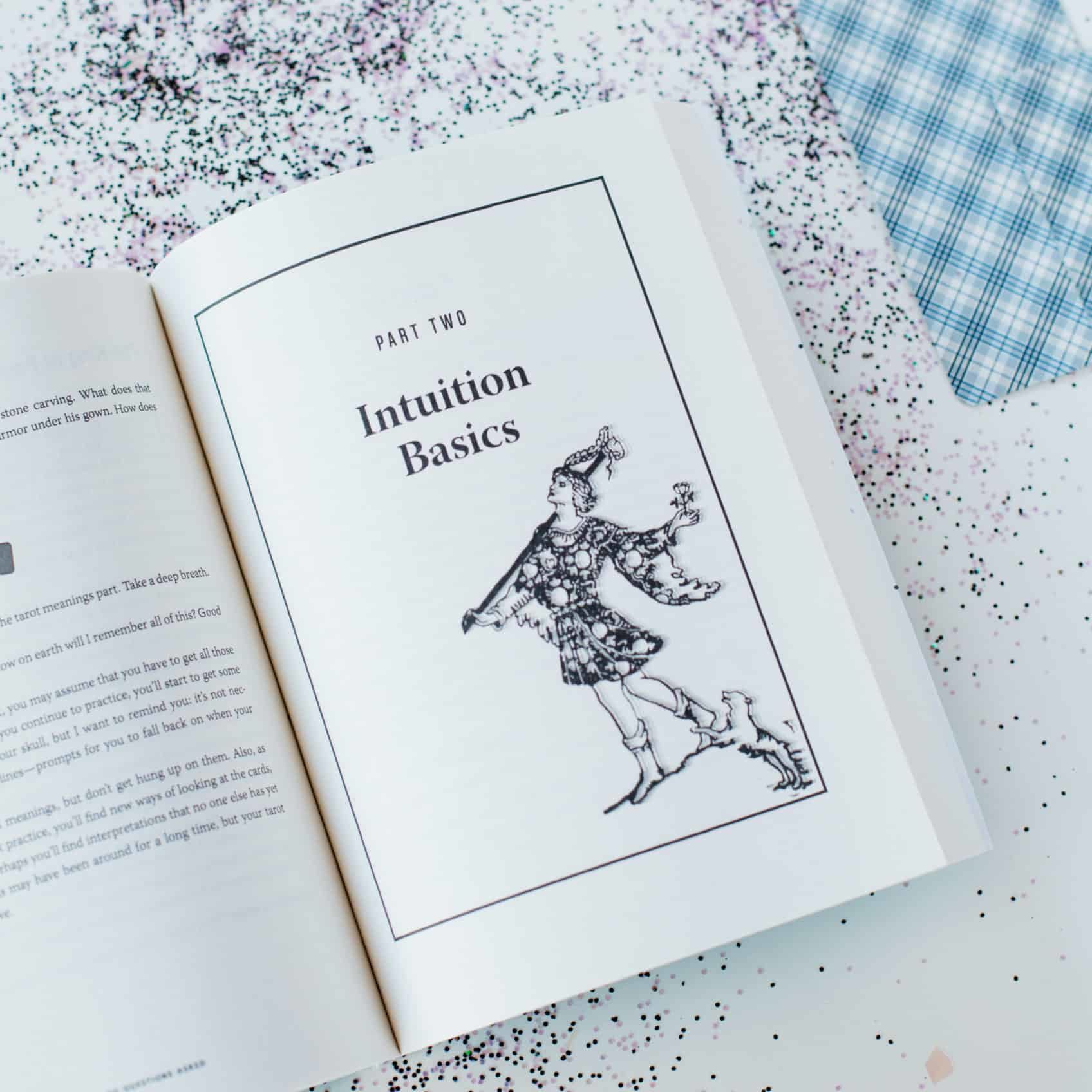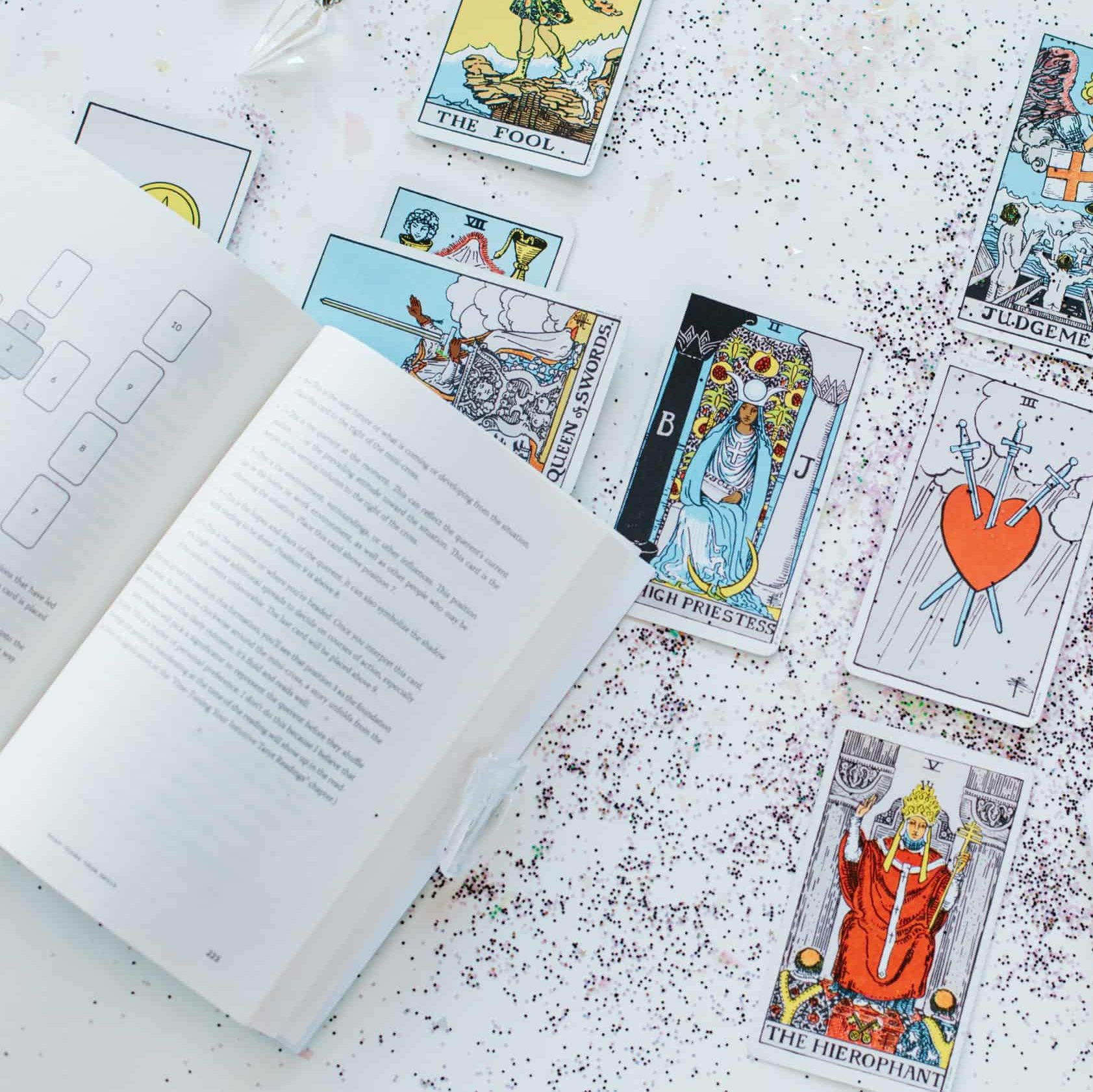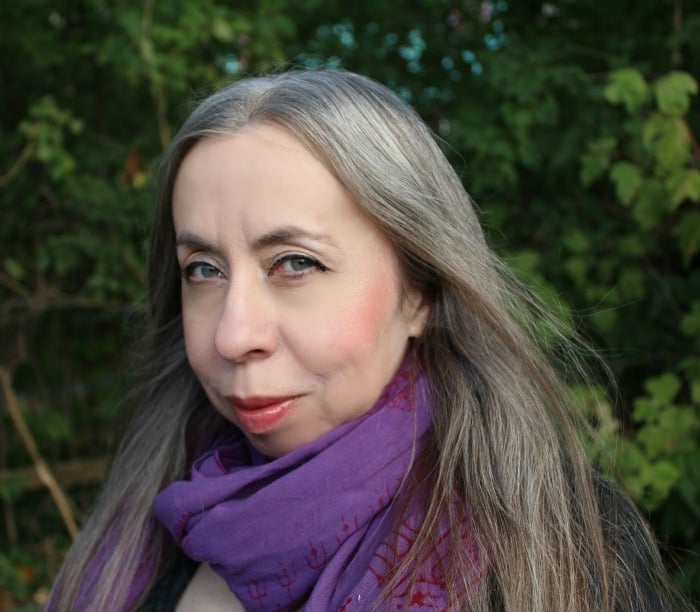 ​My name is Theresa Reed: aka The Tarot Lady.
I picked up my first Tarot deck at age 15—and I've been obsessed ever since!
I've been a professional Tarot reader and Astrologer for over 30 years, serving thousands of clients worldwide. I'm the author of several bestselling books, including The Tarot Coloring Book and Astrology for Real Life, and the co-author of Tarot for Troubled Times. You may have seen me featured in places like HuffPost, InStyle, and Refinery29. I've also been a keynote speaker at The Readers Studio—the world's #1 Tarot conference.
Aside from Tarot and Astrology, my greatest passions are yoga, cats, music (especially hip hop and rap), hippos (like Baby Fiona, and learning how to make amazing dishes like Pho noodle soup and bacon-chocolate-chip cookies.