The Tarot Coloring Book
By Theresa Reed
Curious about Tarot?

Want to learn how to do Tarot readings, but feeling intimidated by all those cards and their intricate symbols?
Confused about what types of questions to ask during a Tarot reading?
Worried you'll bungle things up or sound silly?
Not sure where to begin?
Start right here with… The Tarot Coloring Book.
Grab your crayons and get ready to color your way through the entire Tarot deck, learning the symbolism and meaning of each card as you color along!
The Tarot Coloring book contains Tarot info, instructions, tips, plus coloring pages, and is perfect for Tarot newbies and intermediate readers as well.
Inside, you will learn…
All about the sections of your Tarot deck: the Major Arcana, the Minor Arcana, and Court cards, and what each type of card represents.

What Tarot is—and isn't—and the fascinating history of this ancient art form.

The best types of questions to ask during a Tarot reading—and which types of questions to avoid.

How to shuffle your deck and lay out different types of card configurations—or "spreads"—to answer questions about life, work, money, dating, relationships, or anything else on your mind.
Tarot is a fun, engaging activity that anyone can learn how to do.
It doesn't have to be so intimidating—and by the time you reach the end of this coloring book, you'll be well on your way to becoming a confident Tarot reader!
Buy The Tarot Coloring Book at Any of These Fine Retailers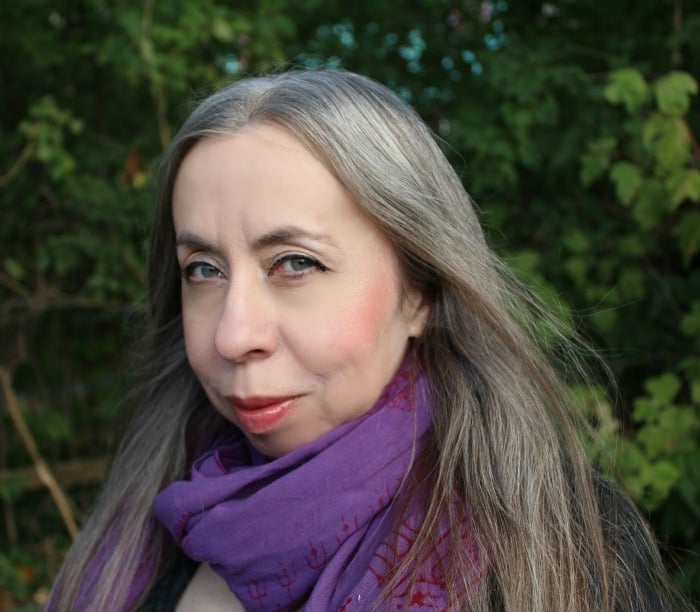 Theresa Reed is a world-renowned Tarot reader and expert who has been reading Tarot—and teaching Tarot to curious students—for close to 30 years.
Theresa picked up her first deck at age 15, started doing readings for herself and her sister (primary topic: cute boys!) and has been Tarot-obsessed ever since.
She is the author of The Tarot Coloring Book and the creator of several e-courses for Tarot newbies. She loves helping beginners to get confidently acquainted with the deck and her straightforward teaching style helps students to feel empowered right away. Students call her lessons "brilliant" and "practical" and Mary Greer, one of the world's foremost Tarot scholars, calls her "modern, no-nonsense, street-savvy with a generous and soulful heart.."
In addition to doing private Tarot readings, teaching courses, and speaking at Tarot conferences and workshops, Theresa also runs a popular website and blog—TheTarotLady.com—where she dishes out advice, inspiration and tips for Tarot lovers of all experience levels.
Theresa believes that the purpose of Tarot is to help you identify creative solutions to life's many challenges, make wiser decisions, and lead a happier life.
For Theresa, Tarot is a tool for self-empowerment, reminding you that you are always in charge of your decision-making and your destiny. The cards tell a story—but you write the ending.
You can find Theresa online at TheTarotLady.com and on Facebook, Twitter, and Instagram. She would love to connect with you, help you to begin—or continue—your Tarot education, and hopefully spark a lifelong Tarot obsession!