Cover Your Ass-Trology with Monthly Astrological
Forecasts and Horoscopes!
JANUARY 2022
A bevy of planets in practical Capricorn starts the year off on a solid note. After a tumultuous 2021, we can begin putting things back in divine order. Create a to-do list, plot out your steps, and then get to work! Keep in mind that Venus is retrograde for a few more weeks – this could create challenges in partnerships. You'll want to exercise patience with other folks all month long. Don't be afraid to reinforce your boundaries, either. 
Mercury in brainy Aquarius on the 2nd means we can find innovative solutions to every problem. BUT it will be retrograde soon, so be prepared for setbacks. More on that in a sec. 
The New Moon in Capricorn on the 2nd is your hot spot for starting new businesses or creating order in any area of your life. It's also an excellent day to update your resume if you're in the market for a new job. Set intentions around work, leadership, reputation, status, and ambition. Learn how to do that with New Moon Astrology from Jan Spiller, my fave resource for magical New Moon work.
Once Mercury stations retrograde on the 14th, it will seem as if things come to a screeching halt. Communication gets messy, travel slows down to a grueling crawl, and nothing wants to move. So you'll need to exercise the patience of a cat staring down a fishbowl until it is direct on February 3rd. 
The lovely Full Moon in Cancer on the 17th is excellent for a night with the family, rehashing old memories over a nourishing meal. Sure, you just hung out with them for the holidays, but why not one more day? This lunation can also end family drama or a household issue. Everything comes full circle at last – find a reason to celebrate or appreciate your home and the people you love. 
Get your freak on when Uranus stations direct on the 18th. After months of retrograde action, the rebel planet is ready to shake things up. The past few months may have felt ridiculously stagnant, and progress seemed to go backward – but now, change can happen. What do you need to change? Where are you ready to start a revolution? Go forth and make all the noise! 
The Sun will saunter into Aquarius on the 19th, and this puts the future on the front burner for the next four weeks. What's your vision? If you want to twist your fate, consider this your green light for changing the game. This is also a fab month for reconnecting with friends or joining worthy causes. Group activities around activism and shared values could cement those relationships – plus, it feels good to speak up!
Ambition is in when Mars enters Capricorn on the 24th. Mars is exalted in the sign of the Mountain Goat, which means it operates well here. Tap into this vibe and get ready to reach your loftiest goals. Even though Mercury is still retrograde, this transit finds the perseverance to keep going and the wherewithal to uncover every strategic detour. Mars remains in Capricorn until March 6th. 
Speaking of the devil, Mercury will retrograde back into Capricorn on the 25th. This allows you to go back over every plan with care. Are things working out? If not, what needs to change so you can reach your goals? If there are problems with your agenda, they'll come to light now.
Romance gets the green light when Venus stations direct on the 29th. At last, you can find the confidence to make your move. If your relationship hit the skids, start working on repairing the damage. However, it's best to wait for delicate conversations until Mercury stations direct on February 3rd. Then, you're more likely to find the right words to talk it out.
Get ready for 2022 with The Tarot Lady's Ultra-Deluxe Superfly Astrology Guide for 2022!
Psst…If astrology leaves you confused AF, you need to get my book: Astrology For Real Life – A No B.S. Guide for the Astro-Curious. Available everywhere books are sold!
Annnndddd here's your personal monthly horoscopes: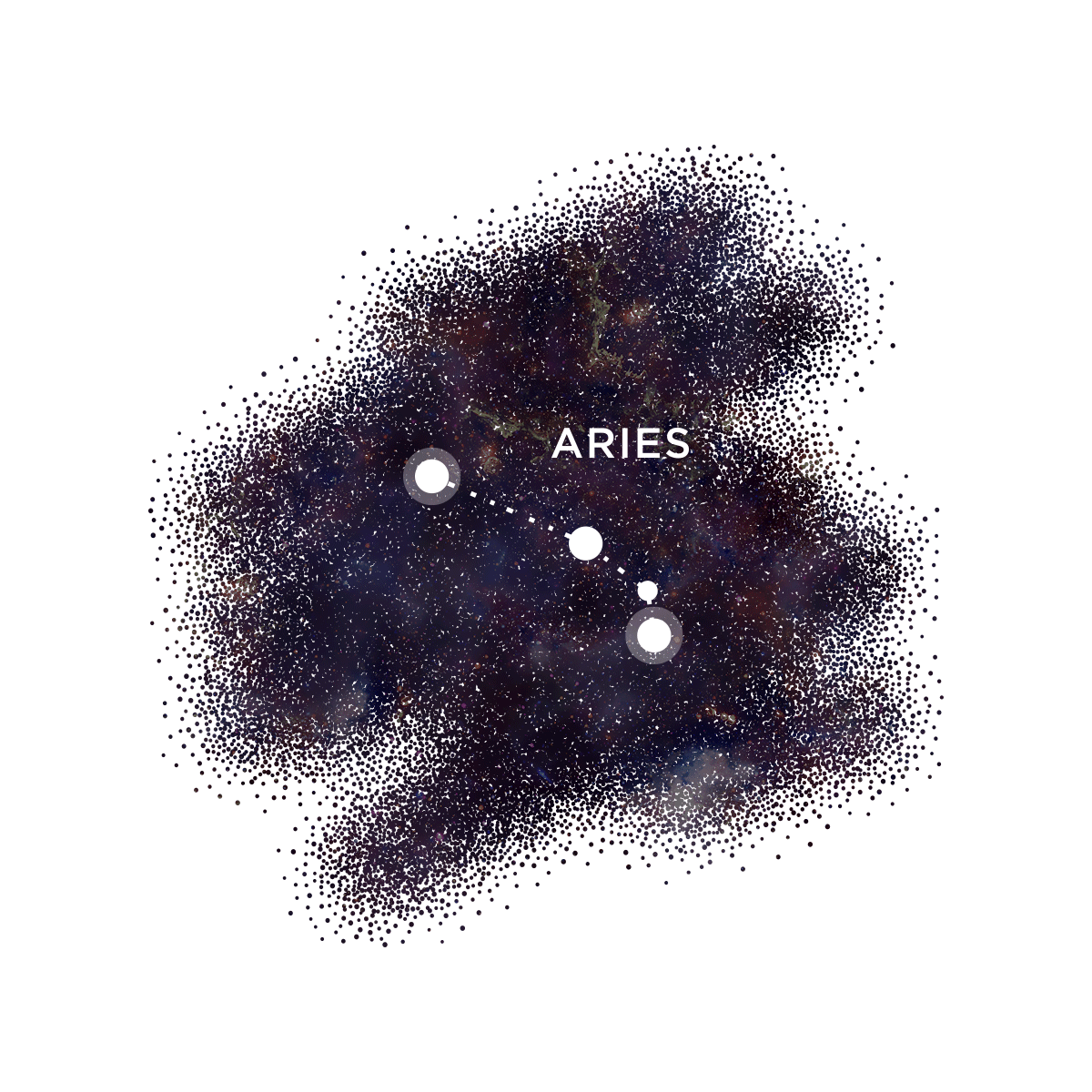 Aries: You may be in the public eye a lot this month, dear Aries. A bundle of planets in your reputation zone puts the spotlight on you – but Venus retrograde could bring out a few haters determined to mar your good name. The 2nd brings a necessary career upgrade when the New Moon illuminates an opportunity. Don't let the envious types hold you back from stepping up your game. Mercury retrograde on the 14th tests your friendships. If a frenemy is in your midst, it will be revealed soon. Big family news arrives on the 17th's Full Moon. A loved one may have an exciting announcement. Be ready to support them in any way they need. Finances begin to improve when Uranus stations direct on the 18th. Your cash flow will start to increase, giving you the ability to call the shots. But be patient – Venus and Mercury retrograde could still bring a few costly surprises. The week of the 24th is huge – your ruling planet Mars will roar into your 10th house, elevating your ambition like never before. But the very next day, Mercury retrograde will be throwing shade on your rep. You'll need to observe your ps and q's to avoid getting canceled. Once Venus stations direct on the 29th, you'll be back in the public's good graces and able to win them over to your side. A tricky month but a bit of intelligent PR and whole lotta boundaries will keep your star shining bright!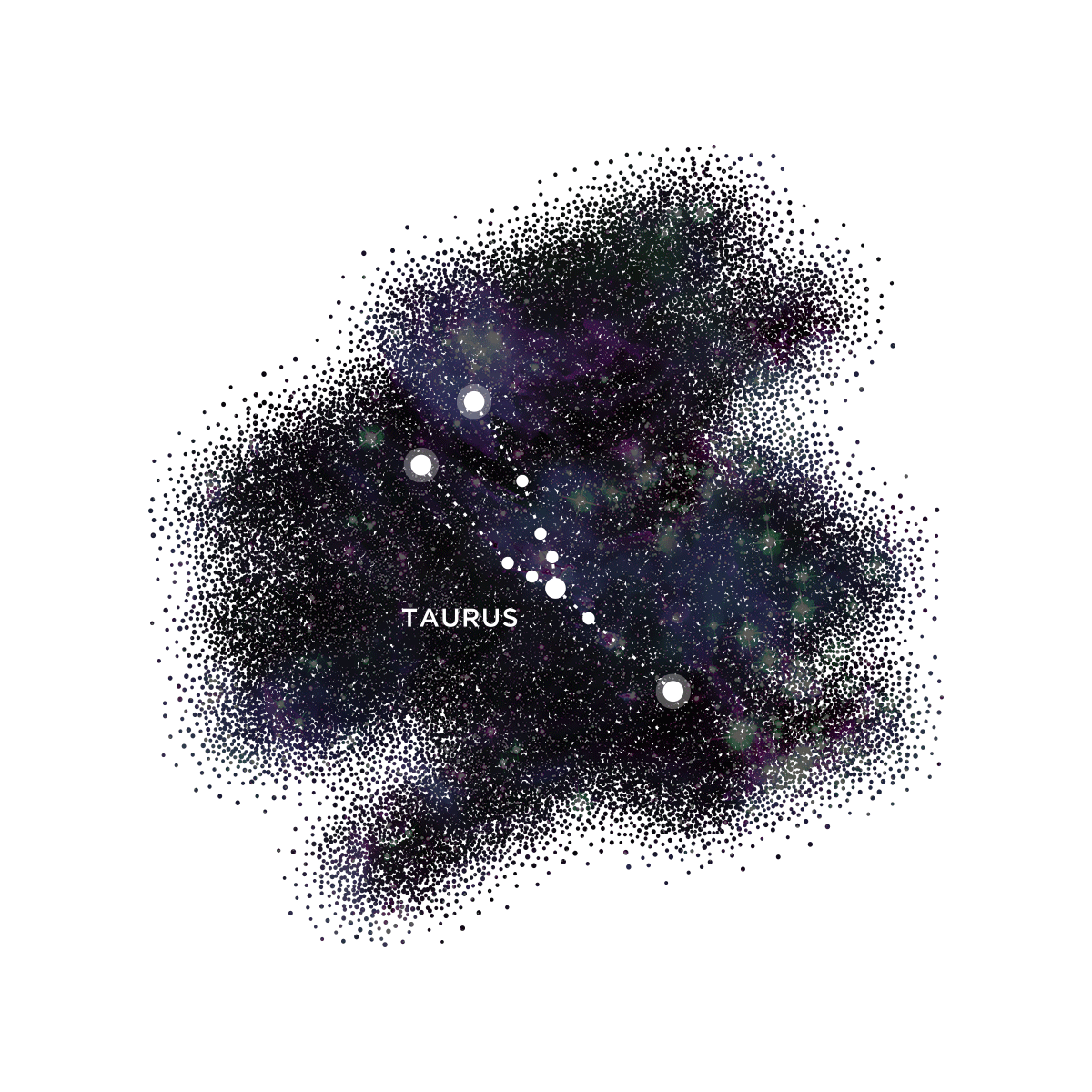 Taurus: Your ruling planet Venus is retrograde for most of the month, which means you'll need to take it easy, dear Taurus. Because it's situated in your travel sector along with a cluster of other planets, a long vacation might do you good. If that's not possible, make time for a staycation – and turn it into your own silent retreat. The New Moon on the 2nd brings a revelation. Your beliefs about a situation could change around this day. The truth is about to set you free. Mercury retrograde on the 14th creates stressful travel conditions for a few weeks. If you're heading out, prepare for sudden delays and traffic jams. Your rep could also take a hit at the beginning of this retrograde, so you'll need to be mindful about what you're saying in public. The Full Moon on the 17th could bring another critical epiphany. It's hard to ignore the signs from the Universe. Pay attention – the information you're gathering this month will be key for future events. On the 18th, Uranus will be direct, and this may be the nudge you need to make a drastic and long-overdue change. A new hairdo or rad set of threads – or a completely different path may surprise everyone. No worries, though – the Sun will light up your 10th house on the 19th, assuring you shine in the spotlight like a true star! The 24th could find you plotting out your world tour when Mars darts into your house of long journeys – but keep in mind Mercury is still retrograde, so those plans may need to wait until later next month. When Venus stations direct on the 29th, you can start packing your suitcases. It won't be long before you're taking off for glam locations or new adventures with your boo!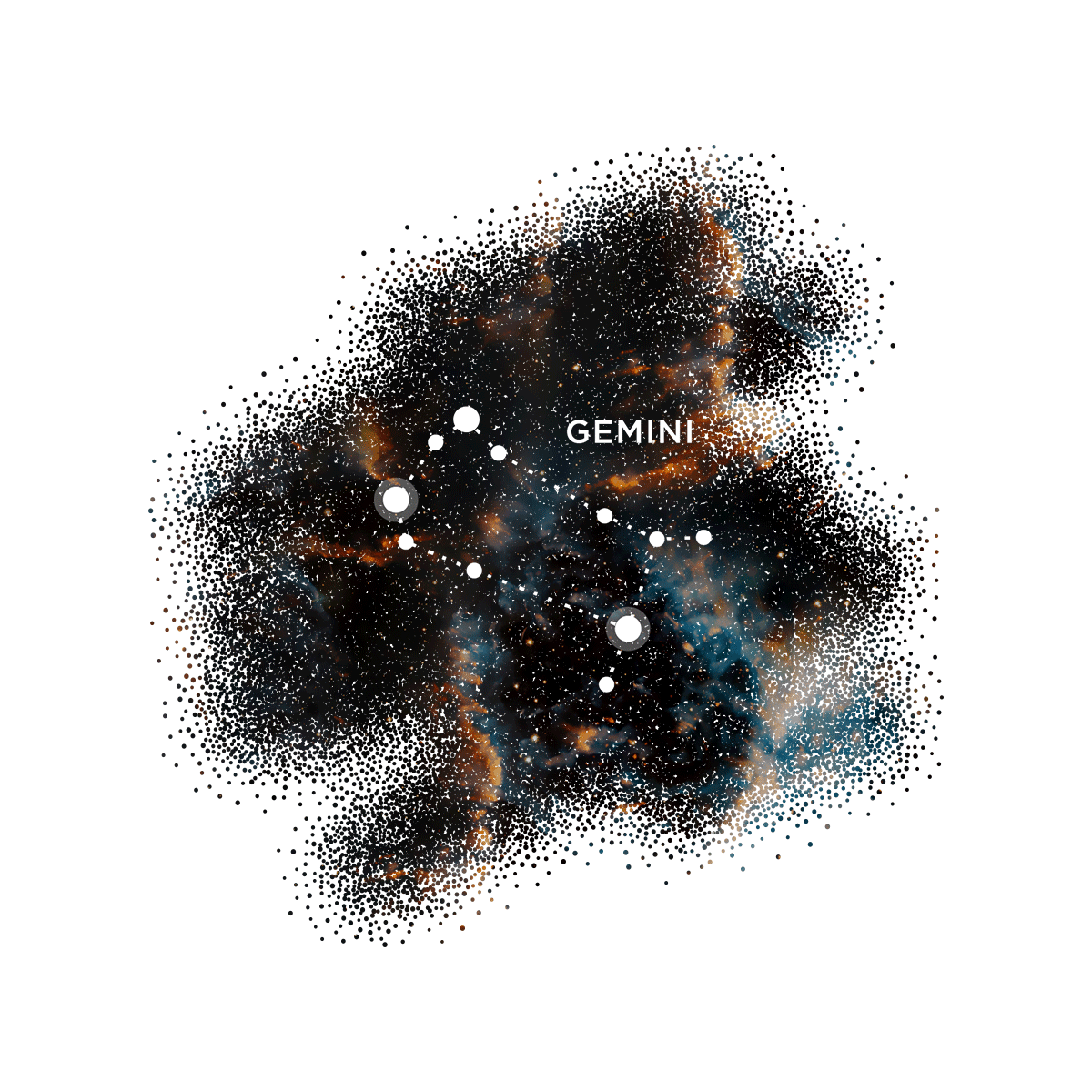 Gemini: Start the year off right by giving your finances a thorough inspection, dear Gemini. With the Sun, Mercury, Venus, and Pluto hanging around your 8th house, there is no better time for examining the state of your money. Schedule an appointment with your financial advisor on the 2nd when the New Moon joins the party. Plot out your best course of action – and you'll end up more secure than ever before the year ends. Your ruling planet, Mercury, will drift into the travel sector of your chart on the 2nd, which may find you dreaming of a short adventure. But it's best to keep your feet planted at home because Mercury will be retrograde from the 14th through February 3rd. This could cause all sorts of drama, from detours to delayed flights to unexpected expenses. So hunker down and wait until late next month to indulge your wanderlust. The Full Moon on the 17th could bring a change in your income. A job may end, or you may be ready for a pay upgrade. Your intuition starts popping when Uranus stations direct on the 18th. If you've had trouble reading the room the past few months, that's about to change. Once again, you can see what's up and who's real. When the Sun enters your 9th house on the 19th, you're restless and ready to hit the road. But caution is still needed thanks to Mercury retrograde, which joins forces with Mars in your joint finance zone. An impulse trip could prove to be costly – and derail the progress you're making. Venus direct on the 29th will allow you to recoup that dough, but really…if you just sit tight for the first week into February, you'll be good to go. Cool your jets!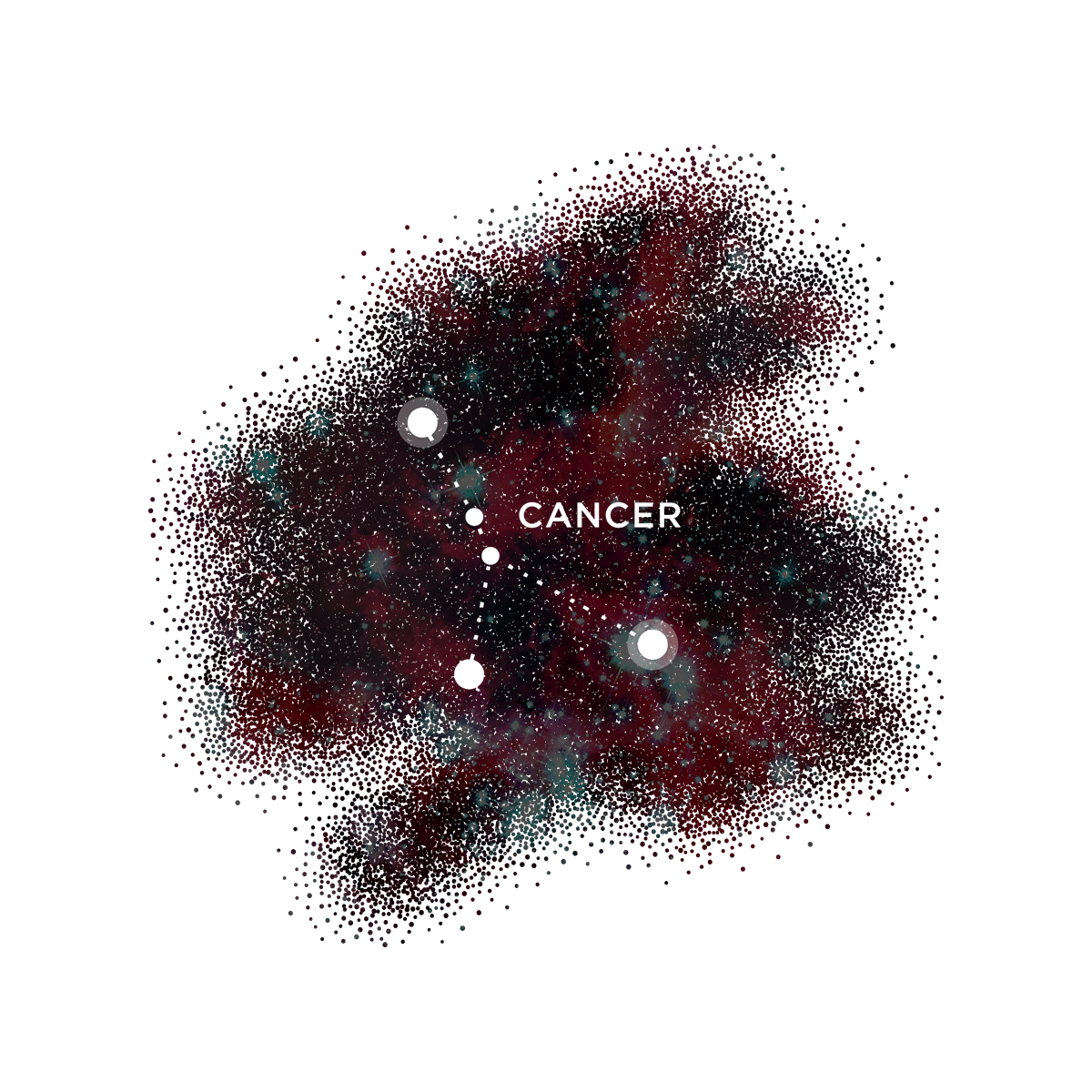 Cancer: Something is stirring within you this month, dear Cancer. For one, your relationships are about to get an upgrade. The Sun, Mercury, Venus, and Pluto are canoodling in your 7th house – which puts a lot of focus on the people in your life. You may need to make decisions around who stays and who goes. But keep in mind, Venus is retrograde, so you'll want to take your time before saying "stay" or "scram." A New Moon on the 2nd reveals a new love interest. While this may be exciting, again, caution is needed. Vet any new suitors carefully. There is no need to rush to judgment. Your thinking could be cloudy once Mercury stations retrograde on the 14th. It will be in your intimacy sector at that time, which could blur lines. Are we friends with benefits or something more? Only time will tell. Stand on your own when the Full Moon arrives on the 17th. This is an excellent day to assert your independence – and reinforce boundaries. Uranus direct on the 18th opens your social circle up to fun, unusual experiences. If you're craving some action, your wish is granted! Get your finances sorted out when the Sun bops into your 8th house on the 19th. Credit card bills may be coming due from the holidays – don't stuff them in a drawer. Sift through them and create a payment plan so you can be debt-free soon. On the 24th, Mars will be in the partnership section of your chart, followed by Mercury a few days later. Communication could get tense. The other side may refuse to budge if you're trying to talk things out. Once Venus stations direct on the 29th, progress can begin. But don't expect miracles until Mercury is direct too. That happens the first week of February. Once that happens, you'll be clear on what you want – and how to get it.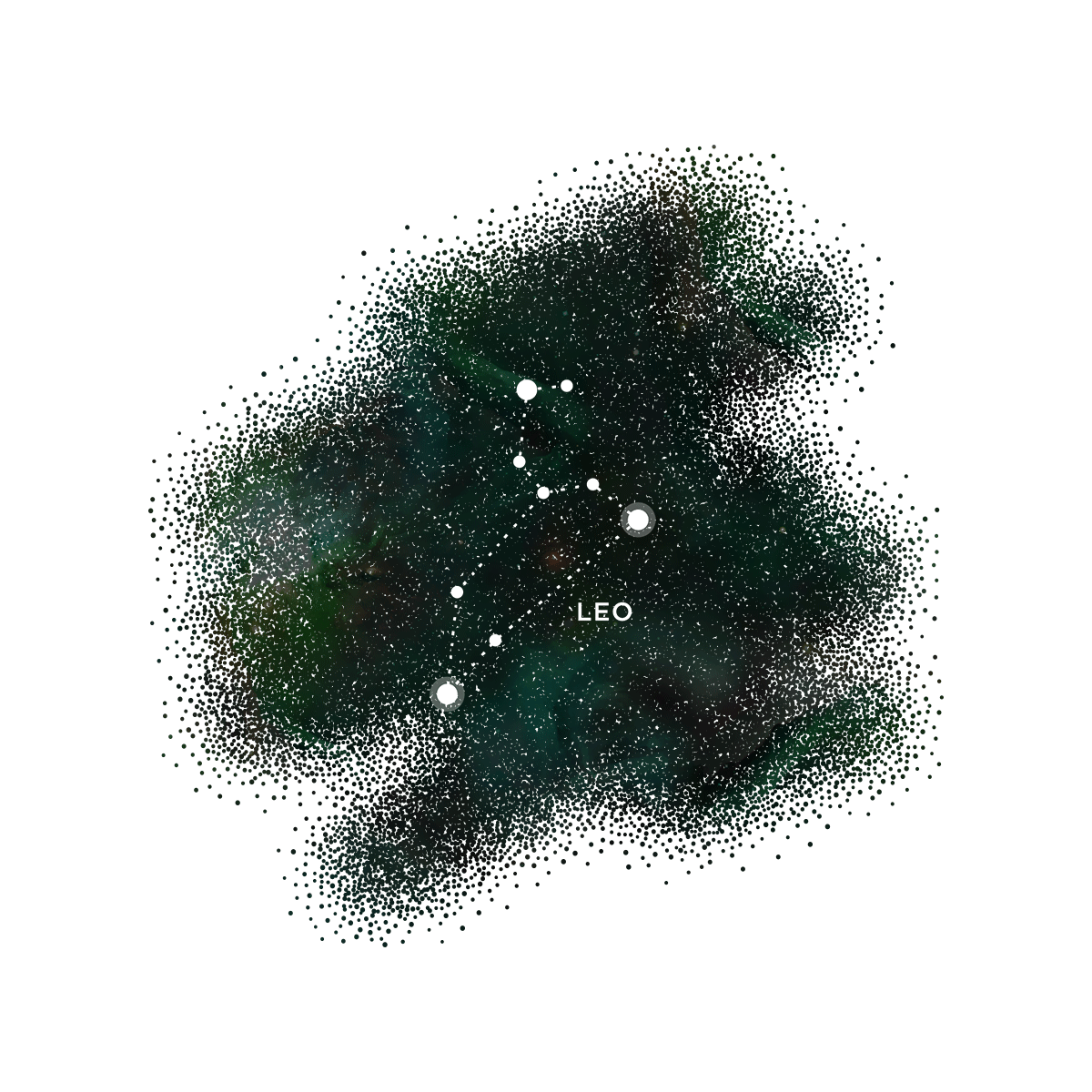 Leo: The year kicks off with a career bang, dear Leo. Your ruler, the Sun, is holding court with Mercury, Venus, and Pluto in your 6th house of work, which could put you in a leadership position. It won't be easy due to Venus retrograde (and soon Mercury), but if anyone can lead with heart, it's you. The New Moon on the 2nd reveals a game-changing opportunity. This could be your star turn – be ready to stake your claim on the iron throne! Mercury retrograde on the14th makes conversations tricky AF. Not everyone wants to hear what you have to say, and sometimes you may deliver the wrong word at the wrong time too. If you're going to keep motivating your crew, you'll need to choose those bon mots with care. Carve out "me time" on the 17th's Full Moon. This is your perfect day to elevate self-care. A bit of pampering will keep you feeling fresh and ready to nail your job. Uranus direction the 18th finds you shaking up your industry. While everyone else is going with the status quo, you can set the trends and own the stage. Keep the mic in your hands and let your freaky flag fly high! The Sun crosses into the relationship sector of your chart on the 19th. Romance can get serious – and you can attract all the right people to your mission. The work pace picks up when Mars flies into your 6th house on the 24th. But Mercury is also moonwalking back into this house on the 25th – you'll need to keep your aggression in check. Sure, it's fantastic to be in boss mode – but if you're not careful, you could turn a few allies against you. Venus direct on the 29th will help you keep the peace and fix any PR problems. Be patient – you'll be in the clear when Mercury stations direct on February 3rd. Until that time, it's best to keep it classy!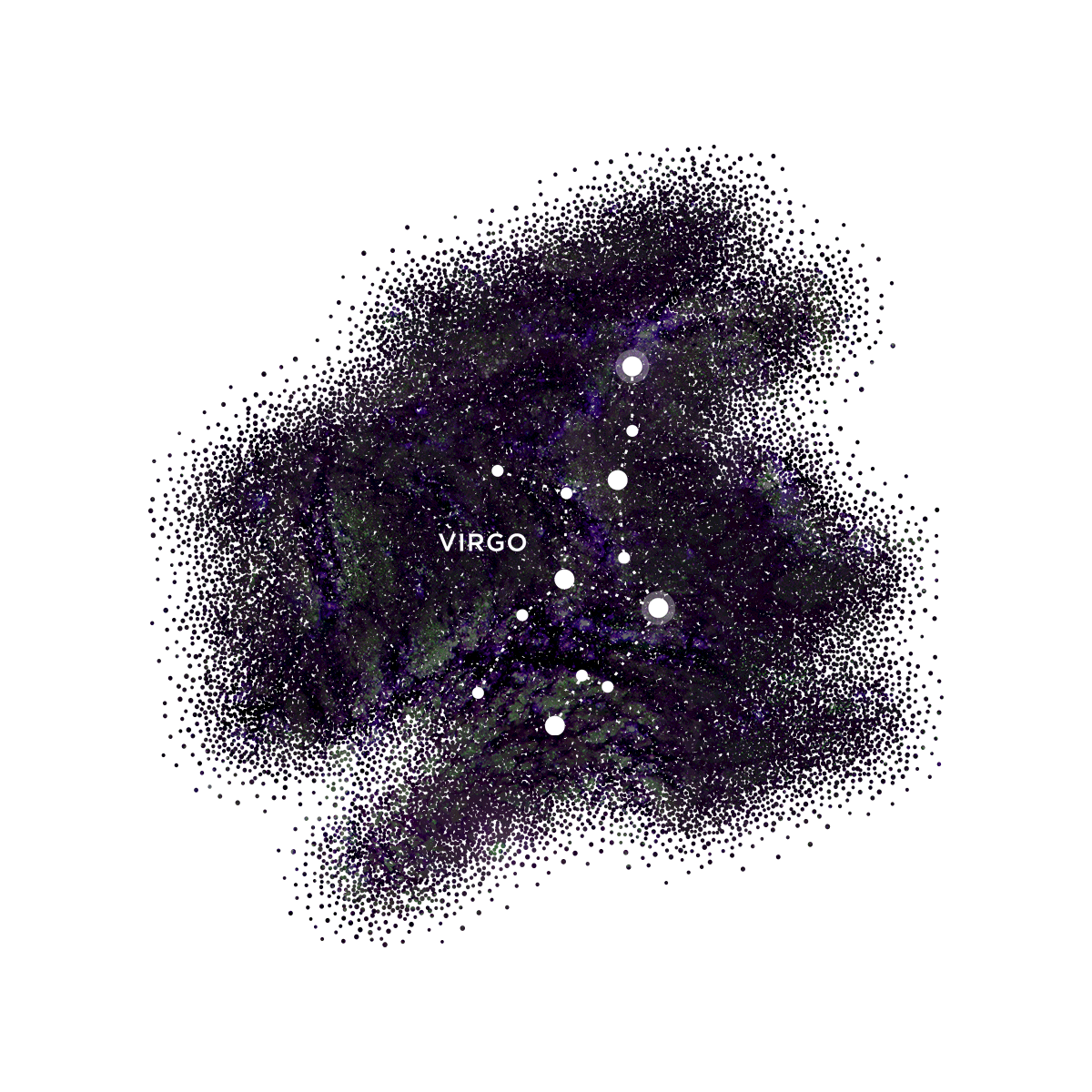 Virgo: Romance gets serious in January, dear Virgo. A stellium in your true love sector puts a special glow around a relationship. If you're partnered, you may be ready to make a commitment. But do know Venus is retrograde, which means it's best to think carefully about what you want – and to be clear with your partner. If you're single, the New Moon on the 2nd is your cue to get back out there. Dust off the online profile and start swiping right! You never know who you might meet! Mercury retrograde on the 14th brings a few work miscommunications. Meetings could go awry at the drop of a pencil – you'll want to exercise caution with your words. A party on the 17th's Full Moon would be fantastic! Although it's cold outside, it might be nice to invite your posse over for a winter potluck. Traveling becomes possible once Uranus stations direct on the 18th. If you've been feeling cooped up, begin plotting out a world tour. But remember: Mercury is retrograde until February 3rd, making later next month a better bet for jetting off. Things at work begin to improve when the Sun strides into your 6th house on the 19th. You can shine brightly for the next few weeks, so use this opportunity to take command and fix any snafus you created earlier in the month. The 24th finds Mars sliding into your romantic zone, followed by Mercury the next day. This could be when productive talks about the future with your boo can take shape. Once Venus stations direct on the 29th, make your plans – and announce it to the world. Congrats may be in order soon! Yay!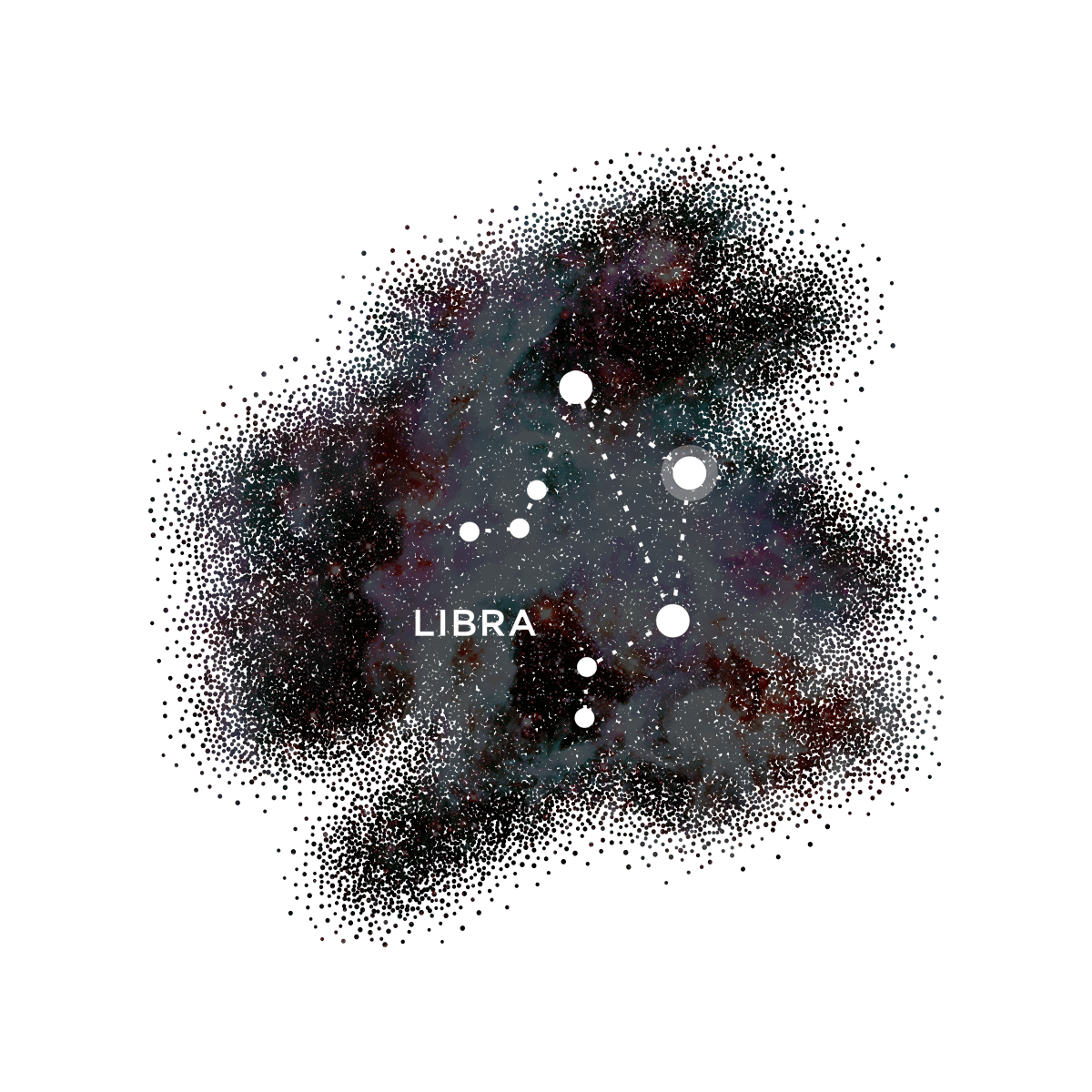 Libra: There is no better time to get your home in order than January, dear Libra. After a busy, hectic year, a bunch of planets is situated in the domestic section of your chart, which puts your eyes on that hot mess. Straighten out your furniture, declutter, paint, and clean as you mean it! You'll be starting off your year right (plus, it feels so good to have a neat nest!). The New Moon on the 2nd is ideal for purchasing new appliances – or real estate if you want to move. Keep in mind, your ruling planet Venus is retrograde until the 29th, so you'll need to be careful you don't blow your budget. Mercury retrograde on January 14th brings misunderstandings with your honey. Suddenly it's like you're speaking two different love languages. Practice patience and remember to listen more than you talk. Single Libras may feel deflated from the current crop of suitors. Just wait – this will get better next month! A chapter in your career comes to a grand finale with the Full Moon on the 17th. Be proud of what you've accomplished – soon, you'll be embarking on a whole new journey. The Sun will be in your 5th house on the 19th, the perfect transit for self-expression. If you're an artist or musician, your work may reach a high note in the next four weeks. Mars will glide into your 4th house on the 24th, followed by Mercury on the 25th. This combo is excellent for mapping out plans for a significant home renovation. But wait until Venus stations direct on the 29th and Mercury follows suit on February 3rd before you begin tearing down the walls. Once those astrological bad boys are out of the way, get the hammers out, and let's go!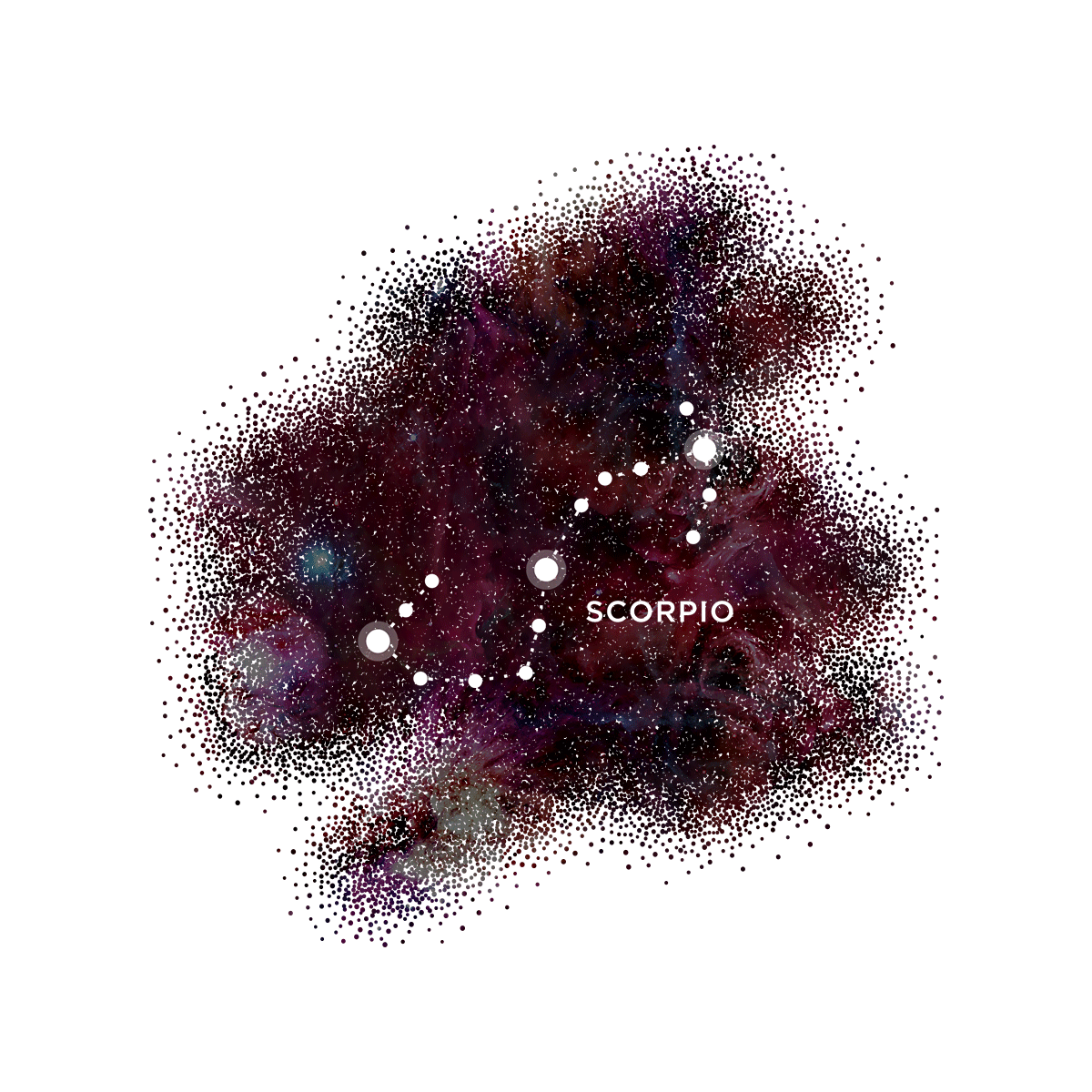 Scorpio: Thinking of taking a winter road trip? A busy 3rd house could pave the way for that to happen, dear Scorpio. A weekend getaway may be just what your soul needs after such an intense holiday. The New Moon on the 2nd would be the best day to get out of Dodge. Put that day on your calendar and GO! You'll want to get this all sorted out before Mercury stations retrograde on the 14th. Once that kicks in, it will be harder to travel – and that's not going to wash. The Full Moon on the 17th is another good date for a vacation, but perhaps a "staycation" might make more sense. Take the day off, turn off your phone, and enjoy quiet time to yourself. HEAVEN. A relationship change may be on the docket once Uranus stations direct on the 18th. If you've been craving more freedom, you can begin planning your exit. That doesn't mean you need to ditch someone – instead, you must let people know your boundaries, some of which are simply "alone time." If they can't respect that, you may have to take a firmer stance. Your home becomes the hub for family activities when the Sun settles into your domestic sphere on the 19th. Long dinners with loved ones, a small gathering or two, may initiate better bonds. But once Mars joins forces with Mercury retrograde in your communication sector on the 24th, it's too easy to lose your temper and say the wrong things. You'll want to curb your aggression if you want to keep the peace. Venus direct on the 29th helps you smooth over any conflicts, but the tension remains until Mercury retrograde ends on February 3rd. Best plan: think before you speak and be fast with apologies.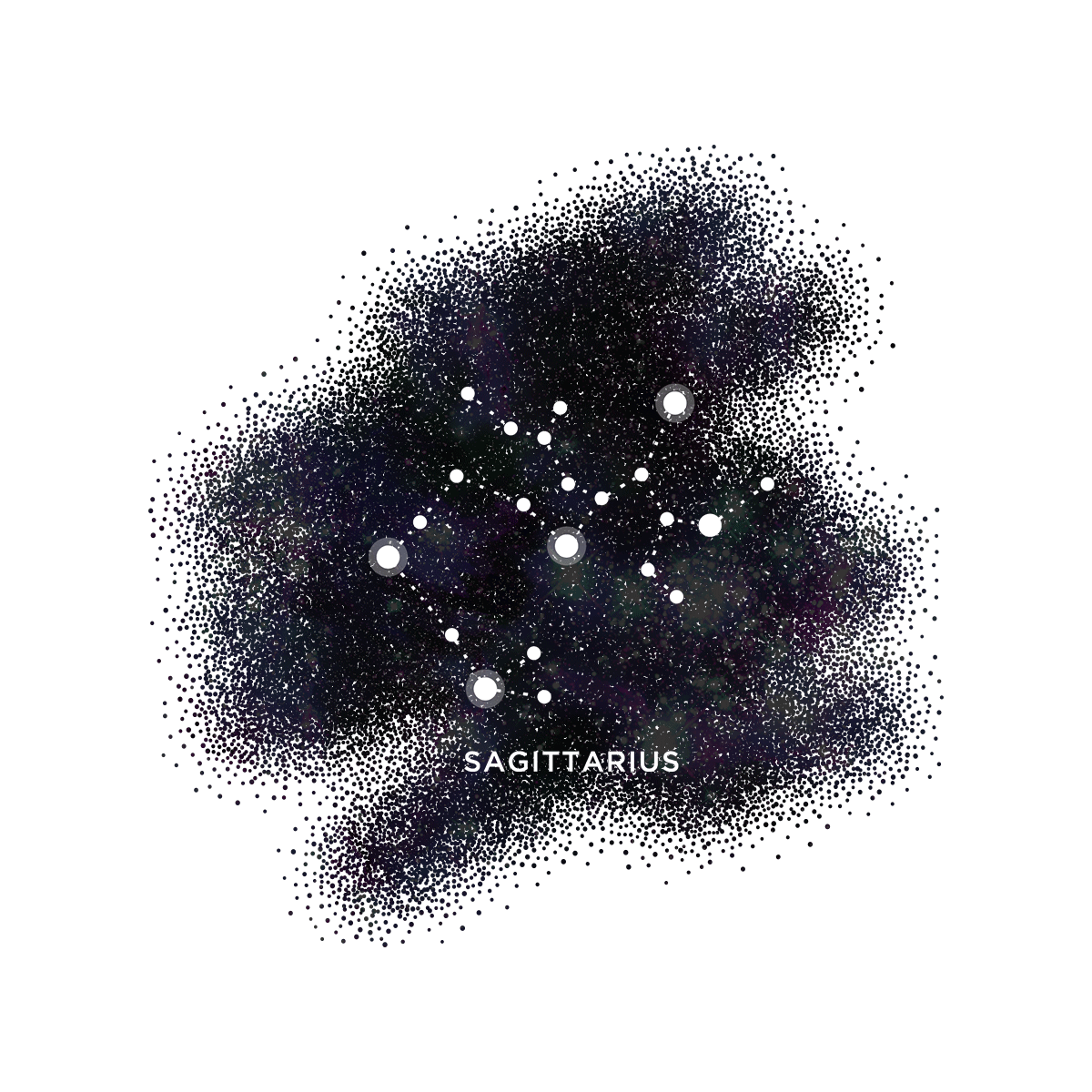 Sagittarius: Your financial outlook has a few ups and downs to contend with as the year kicks off, dear Sagittarius. Venus retrograde in the part of your chart associated with money could find you dealing with post-holiday credit card issues. This is not the time to sweep the bills under the rug – responsibility is needed. The New Moon on the 2nd could open the door for a fresh stream of income. If that happens, be ready to pounce! It could change your cash game for the better. Mercury retrograde on the 14th finds you tongue-tied just when you need to spit the truth. The weeks that follow could be challenging when it comes to negotiations of any sort. The Full Moon on the 17th is terrific for paying off debts and updating the yearly budget. If it's been a while since you've spoken with your financial planner, you might want to set up an appointment around this day. Start looking for a new job when Uranus stations direct on the 18th. Dust off the resume and toss your hat in interesting new rings. You may land a whole new career before winter ends. You might crave a short travel break when the Sun cruises into your 3rd house on the 19th. Wait to scratch that itch next month when Mercury stations direct on the 3rd. It won't be easy to hold off, but you'll be glad you did. Mars and Mercury collide in your money zone around the 24th. Suddenly you may feel the urge to blow your cash. This impulse needs to be curbed as much as possible. If you don't close your wallet, you could find yourself knee-deep in useless tchotchkes and regrets. Once Venus is direct on the 29th, you can see where your budget stands. Even if you made a poor judgment, you could find a way to attract the cheddar and turn that beat around within a few weeks.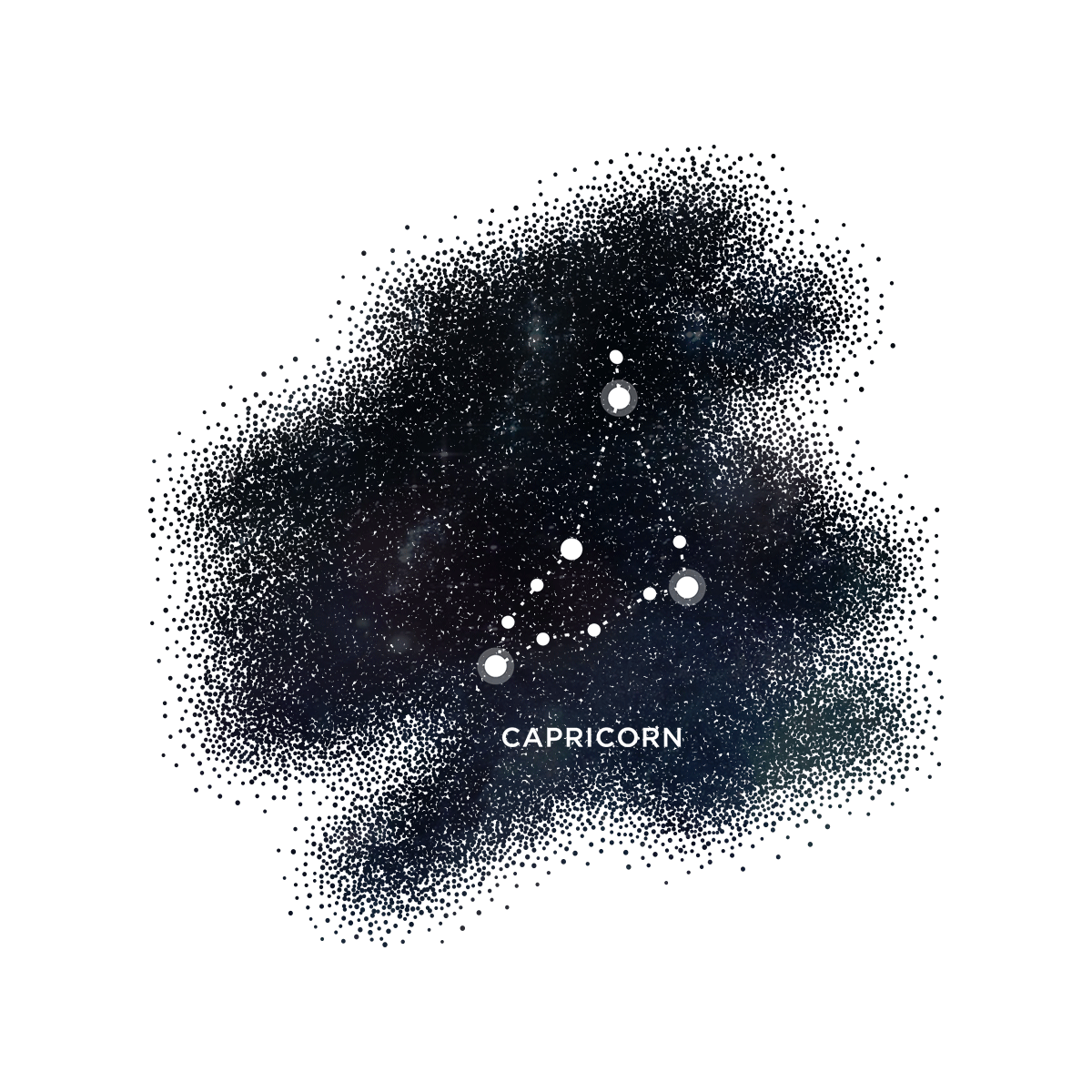 Capricorn: The spotlight is on you, dear Capricorn. After all, this is your birthday month! Enjoy all the cake – and accolades coming your way (especially the cake). You've learned to stand in your power the past few years, which means you're getting more comfortable being YOU. The New Moon on the 2nd is the perfect time to upgrade your look. A new 'do, or a fresh set of threads might be in order. However, Venus is retrograde in your sign until the end of the month – you'll want to be careful. One elegant investment piece and a minor trim might be enough to schuss things up. Mercury stations retrograde on the 14th, and since it's starting out in your money zone, you'll want to keep a close eye on your budget all month long. The Full Moon on the 17th brings closure around a significant relationship. This could be the end of the road or the beginning of forgiveness. Romance becomes exciting and unpredictable when Uranus stations direct on the 18th. A few intriguing new suitors may be waiting in the wings – or a friend with benefits might want more. Finances begin to steady when the Sun steps into your 2nd house on the 19th. You'll have better earning power but remember…Mercury and Venus are still retrograde. So keep a tight grip on those rubber bands! Mars and Mercury will be in your sign on the 24th, which gives you tons of energy and a tendency to run your mouth. Wisest plan: stay on your grind and zip those lips. Once Venus is direct on the 29th, you've got charm plus ten – and that will surely get you out of any hot water you stepped in.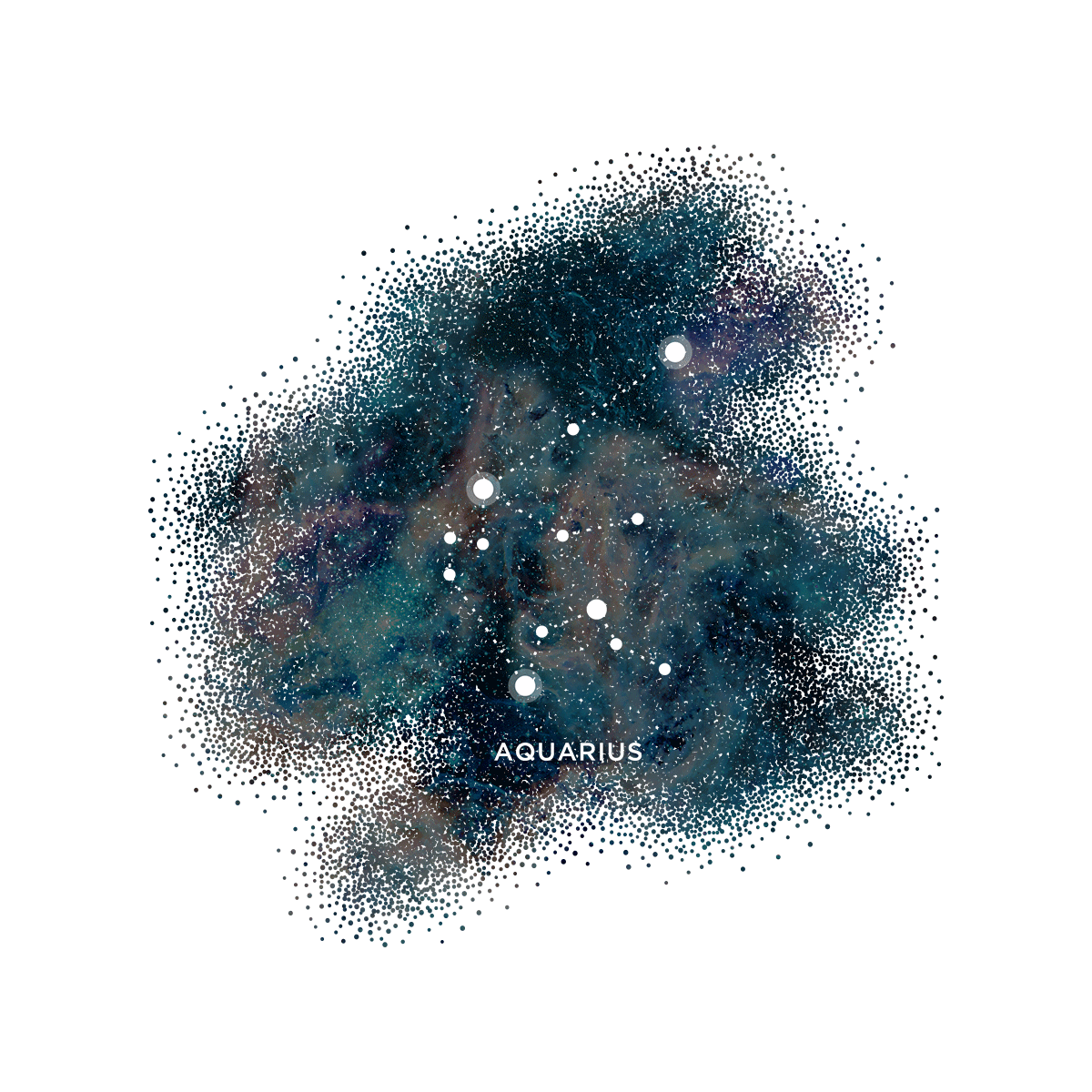 Aquarius: It's that time of the year when the Sun sets in your house of rest, signaling hibernation for you, dear Aquarius. But Mercury in your sign on the 2nd will have you anxious to communicate with the world. How do you find the balance? The New Moon also shows up on the 2nd and serves as a reminder to put your self-care first before giving so much of yourself to everyone else. Mercury stations retrograde in the middle of the month, and suddenly you'll see why it's good to be quiet. The Full Moon on the 17th puts a health issue front and center. If you've neglected your body over the holidays, this day would be most excellent for changing up your routines. Your ruling planet, Uranus, stations direct on the 18th, and finally, you'll feel "at home." The past few months may have found you questioning what your best place is – and now you can see exactly where you belong. Once the Sun slides into your sign on the 19th, you're ready to come out of your shell and play. Your social calendar will pick up, and you'll have many reasons to celebrate – including your birthday! But Mars and Mercury will both settle into your 12th house on the 24th and 25th, which means you'll still want to make self-care the absolute priority. Venus direct on the 29th nudges you to start thinking about romance again. Once Venus slips into your sign next month, it's time to make your move, playa.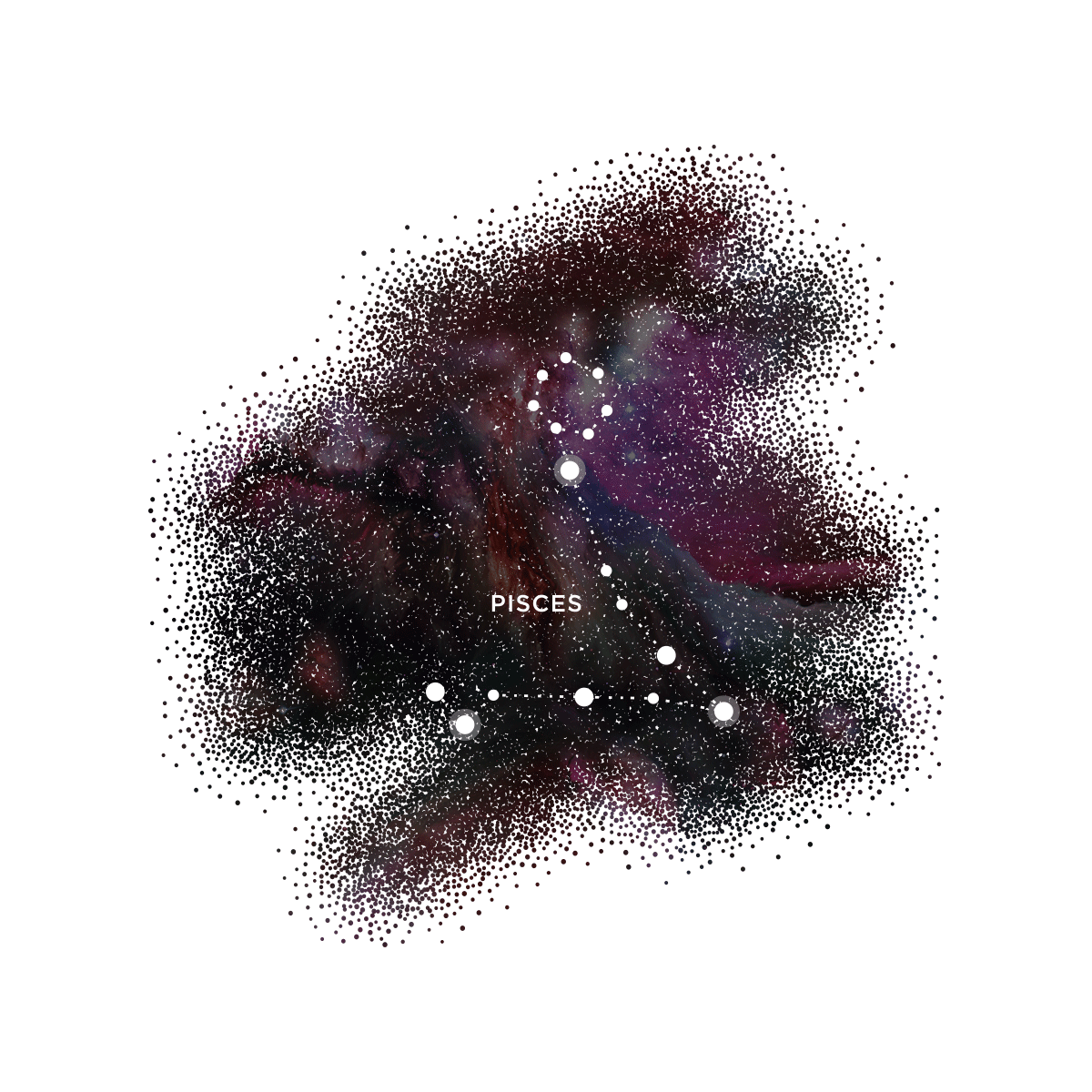 Pisces: January puts you in social butterfly mode, dear Pisces. A stellium in the friend sector of your chart puts you in all the cool spaces with your fave people. If it's been a minute since you've had downtime with your besties, this is the right time to play catch up! The New Moon on the 2nd is ideal for a small gathering. Host a little soiree with your chums and have fun discussing your vision for 2022. Mercury retrograde on the 14th finds you in a mental fog. Are you getting enough rest? If not, you could have a hard time keeping your brain organized. A change in your romantic status is possible on the 17th when the Full Moon arrives in your true love zone. A relationship may go next level – or fall apart entirely. Whatever happens around this day feels significant – make sure you know what you want…what you really want before saying "I do" or "boy bye!" Start planning your travels when Uranus stations direct on the 18th. A few well-planned road trips over the next few months could add some excitement to your life. Your social life dies down just a little when the Sun floats into your 12th house on the 19th. The next few weeks are for quiet activities (your fave!). Rest up, pamper yourself, and read all the books. Relationships with friends are tested when Mars and Mercury move into your 11th house on the 24th and 25th. Gossip, disagreements, and misunderstandings could strain even the closest bonds. But when Venus turns direct on the 29th, you'll be able to move past that noise and hug it out. What's a little disagreement between pals?

Hey you! I have a free series for astro-newbies: Star School.
I've also got a book you might want to check out: Astrology For Real Life – A No B.S. Guide for the AstroCurious.
Astro-Biz Digest
Hey! Want to find out the optimal dates for everything on your business to-do list? Check out The Astro-Biz Digest. It's a forecast + planning guide especially for entrepreneurs. YAY!