Cover Your Ass-Trology with Monthly Astrological
Forecasts and Horoscopes!
JUNE 2021
Romance takes a sentimental turn when Venus crosses into Cancer on the 2nd. After a few weeks of flirty action in Gemini, this transit of the love goddess wants to get cozy. Use this time to build closeness with quality time at home. Long conversations over meals, shared housework, and cuddling under the stars – yes, please. Above all, let relationships simmer slowly. Avoid making rash decisions about relationships until Mercury is direct near the end of the month. 
The 10th promises to be intense. A New Moon Solar Eclipse in Gemini summons a major life pivot. Something is ready to change around this day. You're leaving behind all the old stories and stepping into a new state of being. The seeds for personal growth can be planted now. If something or someone exits the picture at this time, don't hang on. Trust this is meant to be. It won't be long before you're able to see the new horizon, filled with all the potential to spread your wings and soar. 
Get ready to roar when Mars zooms into Leo on the 11th. You can see the big picture – and how to get there fast. This transit puts firepower under your feet – ambitions are accelerated, setting the stage for epic wins! You might be ready to begin a creative project. While there is nothing wrong with sketching out the plans, hold off on making a move for a few more days. Mercury is getting ready to move forward – and you'll have zero obstacles in your way if you're patient. Once Mercury is direct, you're off to the races! 
Heads up: Saturn squares Uranus on the 14th, a gnarly aspect that pits innovation against security. Saturn wants to feel safe, but Uranus is ready to shake it up like a margarita. This is an excellent time to revisit goals set earlier in the year. Are you finding the balance between stability and cutting edge? Do you need to revamp every idea, or will a simple refresh be enough? Also, we're seeing the old way butt up against the new wave on the world's stage. While some stubbornly cling to the past, the future is coming, like it or not. Those who are ready to challenge the status quo will be the change-makers of tomorrow. 
Jupiter retrograde on the 20th allows for examining your beliefs. This transit will hang around all summer long, which could have you thinking long and hard about what you want for yourself…and the world at large. You have a role to play in the collective – and this period will give you the information you need to take your place in the future.
Sun enters Cancer on the 20th, which puts family and home front and center. Bring your loved ones together for summer celebrations. Weddings, graduations, or simply the joy of warmer weather call for miniature gatherings with the people who matter the most. The Sun in Cancer tends to make us all a little more emotional than usual. Feelings are easily hurt, so you'll want to be mindful of your words and actions. 
That will be easier to do when Mercury stations direct on the 22nd. After weeks of tongue-tying miscommunications and travel snafus, everything starts to move forward with ease and joy soon. Give it a week or two – Mercury will be out of the shadow period, just in time for summer fun.
Handle your business with the Full Moon in Capricorn on the 24th. Get your bills in order, organize your surroundings, finish projects that need your attention – if you take care of those loose ends, you'll be easing on down the road and enjoying long evenings chilling under the summer skies.
Dream big when Neptune turns retrograde on the 25th. Ponder your place in the Universe. Look within for the answers. Neptune retrograde will bring a few reality checks, but those will help you to form better plans. Once this planet is direct (in a few months), your dreams can come true because you'll know exactly what needs to be done.
After a few weeks in tender-hearted Cancer, Venus in Leo on the 27th promises to up-level the passion. You've got a few weeks to pull out all the romantic stops – satin sheets, bold declarations, and all the flowers! If you want to see temps rise, treat your honey like the king or queen they are – and watch the heat soar! This is also the perfect transit for splurging on a few luxury items. If you've been pining away for some new swag, you can find the means to satisfy that lust.
Get ready for 2021 with The Tarot Lady's Ultra-Deluxe Superfly Astrology Guide for 2021!
Psst…If astrology leaves you confused AF, you need to get my book: Astrology For Real Life – A No B.S. Guide for the Astro-Curious. Available everywhere books are sold!
Annnndddd here's your personal monthly horoscopes: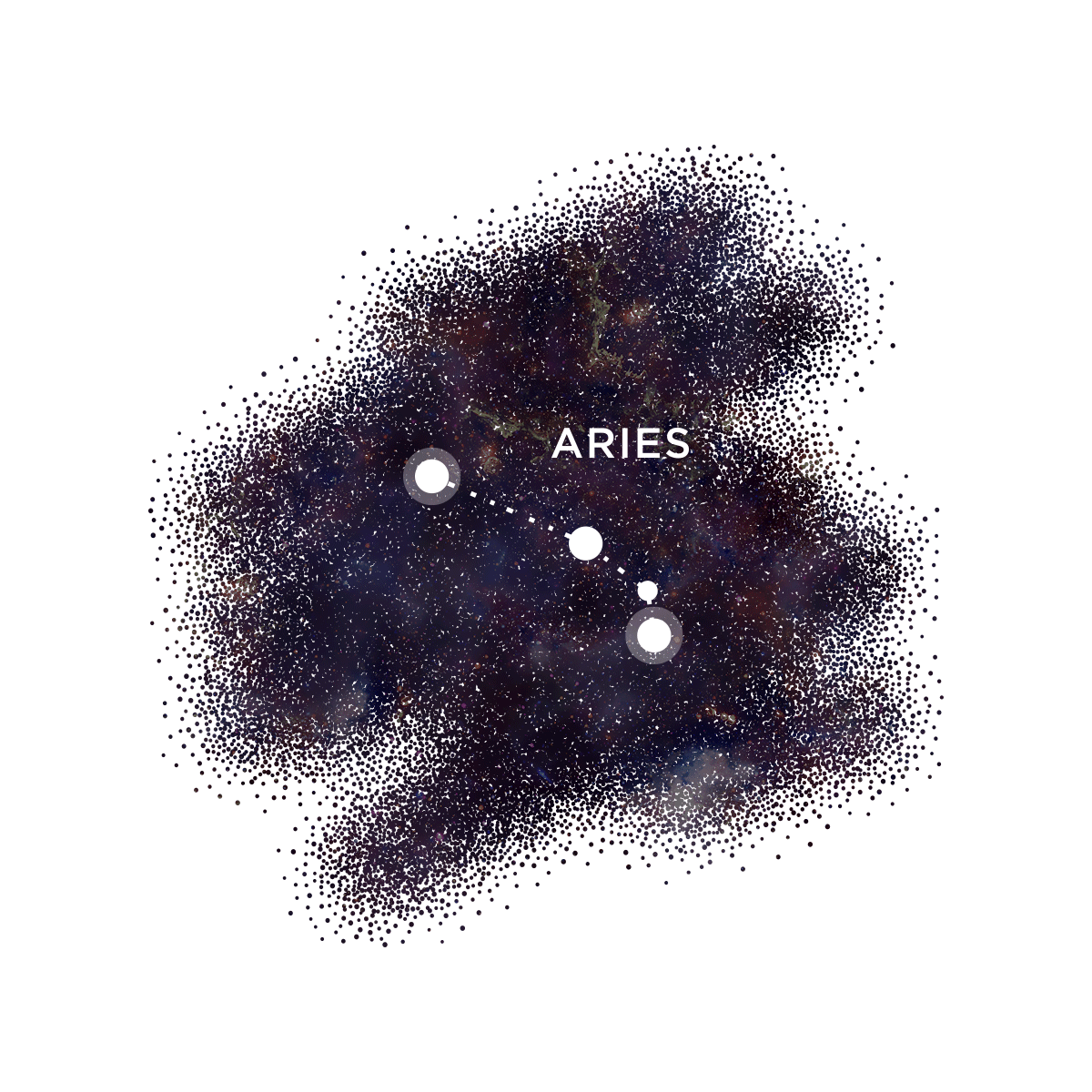 Aries:

This is a complex month, but you'll continue to find the best route every time, dear Aries. The Sun in your 3rd house powers up your thinking while Mercury retrograde allows for out-of-the-box problem-solving. While others flounder, you're leading the way. (Psst…others signs – follow your Aries friends!) Venus joins your ruler Mars in the domestic sector on the 2nd, the best combo for updating your lair. Declutter, slap a coat of paint on the walls, tear up the yard – engage in these activities, and your home will be show-worthy just in time for summer barbecues. Important news arrives when the Solar Eclipse shows up on the 10th. This could be an opportunity to change your game significantly. Hold off on making decisions until the month comes to a close and Mercury is direct. Romance gets a bit of firepower when Mars drops into your 5th house on the 11th. You love the chase – and this transit promises you plenty of romantic adventures. If you're single, you could be pursued by a dozen suitors – or maybe you'll be the one making a move. Partnered Aries will be ready to take things up a notch, too – the fireworks are coming early! This transit is also most excellent for creative self-expression. If the muses are singing, why not join the choir? Do not combine friends and business when Saturn squares off with Uranus on the 14th. If you, it could end up costing you big-time. Best to refrain from those situations now, no matter how juicy the offer may seem. You're the center of every family gathering starting on the 20th when the Sun crosses into your 4th house. If you got your nest together at the beginning of the month, you could easily step into the hostess with the mostest mode. That same day, Jupiter stations retrograde – and now you can ask yourself, "what am I outgrowing?" There may be some relationships or situations that no longer fit. If you're ready to expand your world, you'll have a few months to consider what needs to go. Mercury direct on the 22nd gives you the clarity, at last, to get decisive. You'll have a few big choices ahead as the summer months march on – and you've got all the information you need to make the best decisions. The Full Moon on the 24th closes the door on a career-defining project. A celebration may be in order as you finish strong. It won't be long until you're stepping into a new role. Neptune retrograde on the 25th illuminates possibilities to deepen your spiritual practice. If this is something you've been missing, you've got months to search your soul and find the answers. Venus in your romance sector on the 27th signals the summer of love in full bloom. July is going to sizzle hard!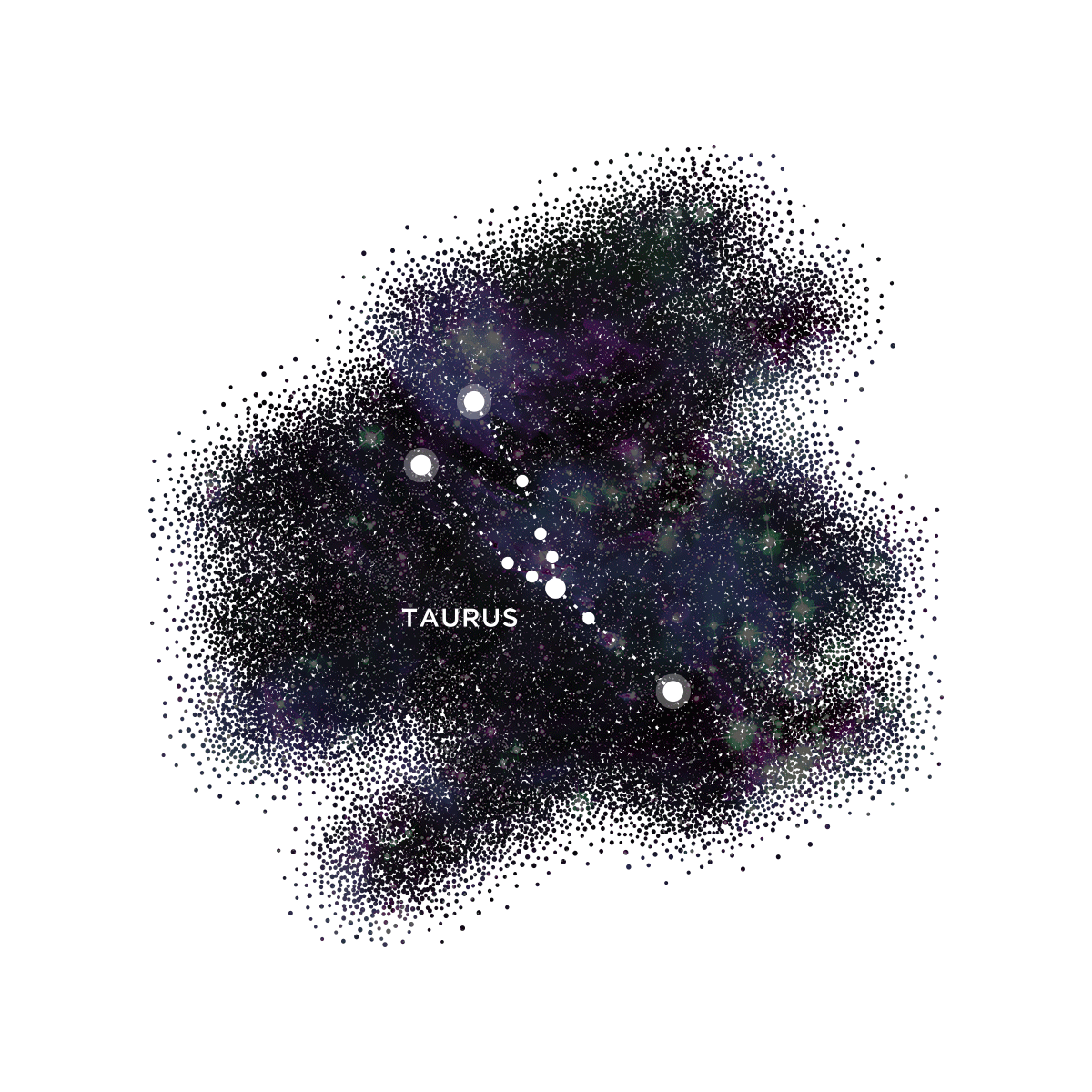 Taurus: You tend to be one of the most money-savvy signs of the zodiac, dear Taurus. This month, you'll need to tap into your fiscal genius if you want to avoid trouble. Mercury is retrograde in your money zone, which could bring unexpected expenses or foolish mistakes. Although this could be problematic, the Sun is also in your 2nd house, giving you the power to generate more income if need be. Romantic thoughts occupy your mind when Venus slithers into your 3rd house on the 2nd. You may be ready for a summer fling – or a bit of canoodling with your sweetheart if you're already partnered. The Solar Eclipse on the10th brings a financial surprise. Be alert for a new opportunity – or a genius side hustle. This could change things up for you significantly – and put you on the fast track to building security. Get your home spruced up when Mars enters your domestic sector on the 11th. Those home improvement projects are begging for your attention. Grab a bucket of paint, the hedge trimmers, and get it done! Watch your reputation on the 14th when Saturn and Uranus square off. A situation that has been brewing for a few months could reach a crescendo. You might be dealing with a hater – or something you've said in the past may be scrutinized in the public arena. If that happens, give yourself a few days to gather your thoughts. On the 20th, the Sun will step into your 3rd house, and suddenly, you'll find powerful words to get your point across – and save your street cred. Jupiter is also retrograde the same day in your friend zone – you'll quickly learn who's on your side..and who to avoid. You don't need a big social circle – a few tight, loyal chums are better. Financial pressure eases when Mercury stations direction on the 22nd. Your money confidence rises as the weeks roll on – and you should have zero problems attracting what you desire. The Full Moon on the 24th would be superb for a little getaway. Why not schedule a summer vacation? Even a staycation would be fantastic. Neptune retrograde on the 25th brings more revelations about your friends. This summer could shed light on who's real and who's fake. Don't let that bum you out. You're clearing out the friendships you've outgrown. If someone proves to be a frenemy, let them move on. The summer party circuit kicks off on the 27th when your ruling planet, Venus, settles down in your 4th house for a few weeks. If you've done the work on your home, you'll be ready to entertain your loved ones in style! Put a shrimp on the barbie, pour a cold brew, and have fun!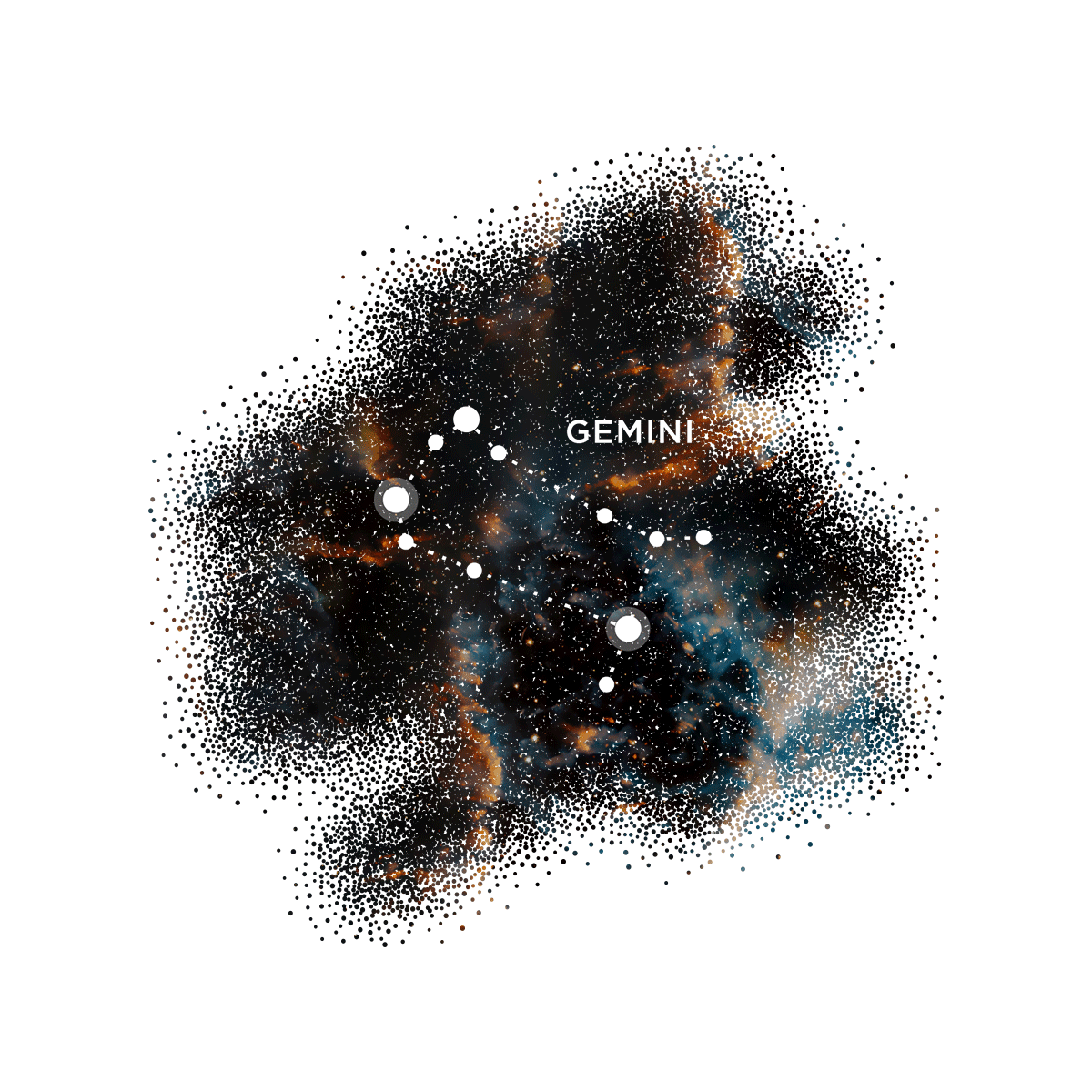 Gemini: June promises to be transformational for you, dear Gemini. The Sun and your ruler Mercury are in your sign, which puts many eyes on you – and perhaps a bit of pressure too. The reason why: Mercury is retrograde. Some of the attention might be unwanted, or maybe it's making you uncomfortable. Don't stress over this, though. That discomfort is giving you a heads up – you're gathering vital intel right now, and the information will be crucial to the rebirth ahead. The day for metamorphosis arrives on the 10th, when the Solar Eclipse lands in your sign. You're the zodiac's butterfly, and now you're ready to spread your fabulous wings in new directions. All the things and people that no longer belong in your world are leaving – or you're simply rising far above all of that. You're free. Free to be you, free to make decisions for your highest good, and free to live your life on your terms. Venus in your money zone starting on the 2nd promises an improved cash flow. Your dough is gonna rise, giving you some much-needed breathing room. Your mental acuity is sharp as a dagger when Mars activates your 3rd house beginning on the 11th. Your wits are extra nimble, allowing you to dodge energy vamps while hitting your mark again and again. The Sun will ease into your 2nd house on the 20th, which finds your hustle for the cheddar on fire. As Bowie sang in Rebel Rebel: "You want it all, and you want it fast." With your ambition whipped up like the cream on a hot fudge sundae, you can be sure the results will be delicious indeed! But do remember to be mindful – Jupiter is retrograde that same day, which leaves the door open for this question: "how big do I want to go…and why?" Be a go-getter but keep in mind what you're going after and what you're getting. Good news: Mercury is direct on the 22nd, and suddenly you're feeling fabulous, speaking your mind, and charming the dungarees off everyone you meet (hopefully, you're running into Jason Momoa!). Yeah, baby! A financial dilemma gets sorted out on the 24th when the Full Moon lights up your 8th house. You may finalize a deal, pay off a bill, or receive some news about a loan. Relief is on the way! More career lucidity is possible when Neptune stations retrograde on the 25th. Trust the summer months will lift every foggy notion and give you all the signs you need to find your north star. Chances are, you're already following your higher calling – and hoping for confirmation. You'll get all the signs you need in the months ahead. Venus in your 3rd house n the 27th promises plenty of summer fun in your hood – and the possibility of a new flirtation. As June comes to a close, things are looking up – and you're thriving more than ever.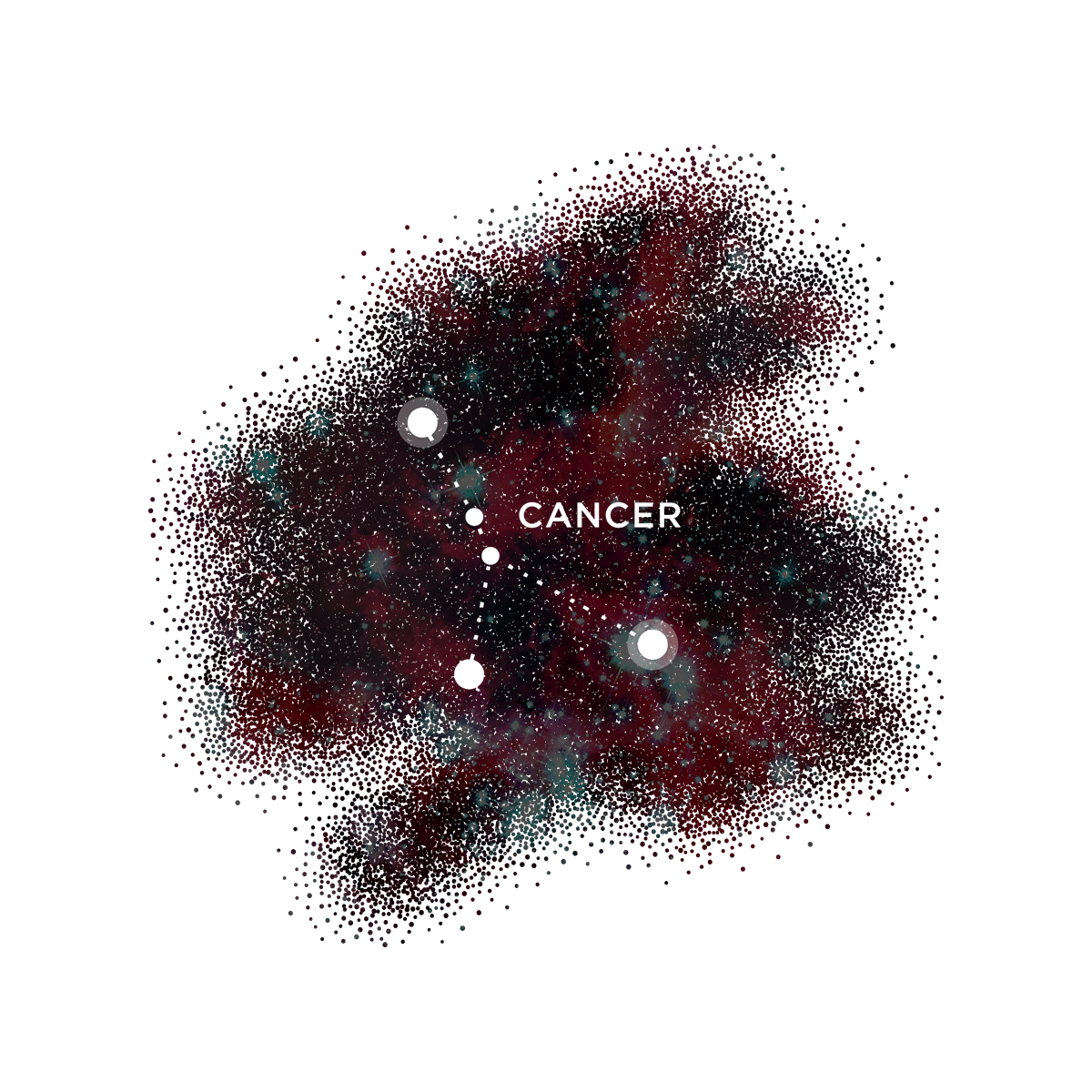 Cancer: Schedule in as much self-care as you can at the beginning of June, dear Cancer. A few planets circling in your 12th house (including Mercury, which is retrograde at the start o' the month) could find you burning out if you overdo it. It's better to treat yourself right with rest and plenty of pampering. This way, you'll be ready for your season, which is on the way. Venus will be in your sign, not the 2nd, giving you a gorgeous glow. You've got the je ne sais quoi for a few good weeks, and no doubt you'll turn a few heads! Search your soul when the New Moon in Gemini arrives on the 10th. Use this day for a solo retreat to ponder your next big move. Plant the inner seeds now, and you'll be blooming next month. You'll be working hard for the money when Mars blasts into your 2nd house on the 11th. The summer months could be lucrative – but do know you'll earn every penny. Mars doesn't allow for laziness, so get your caffeine on standby and ready to hit it hard. Cancer season kicks off when the Sun slides into your sign on the 20th. You're coming out of the cocoon and ready to get social! The weeks ahead might find you flitting from one event to another, catching up with family and friends. Jupiter retrograde on the 20th puts your eyes on distant shores. Plot out a few summer travels if you're feeling the itch. Hint: you don't have to go far to have fun. Mercury direct on the 22nd brings a few secrets out into the open. If you've been trying to get to the bottom of a situation, you can at last. A change is on the way with a significant relationship when the Full Moon sends a bat signal to your 7th house. This could mark the end of an era – or closure at last. Be ready to let go – and trust this is for the best. If you have trouble keeping the faith, Neptune retrograde on the 25th will help you find it. Put more effort into your spiritual practices and manifestation work – and watch miracles unfold. Venus will bless the money section of your chart starting on the 27th. As you're heading into July, the cash flow is heating up with ease, joy, and glory. You'll have plenty to celebrate next month!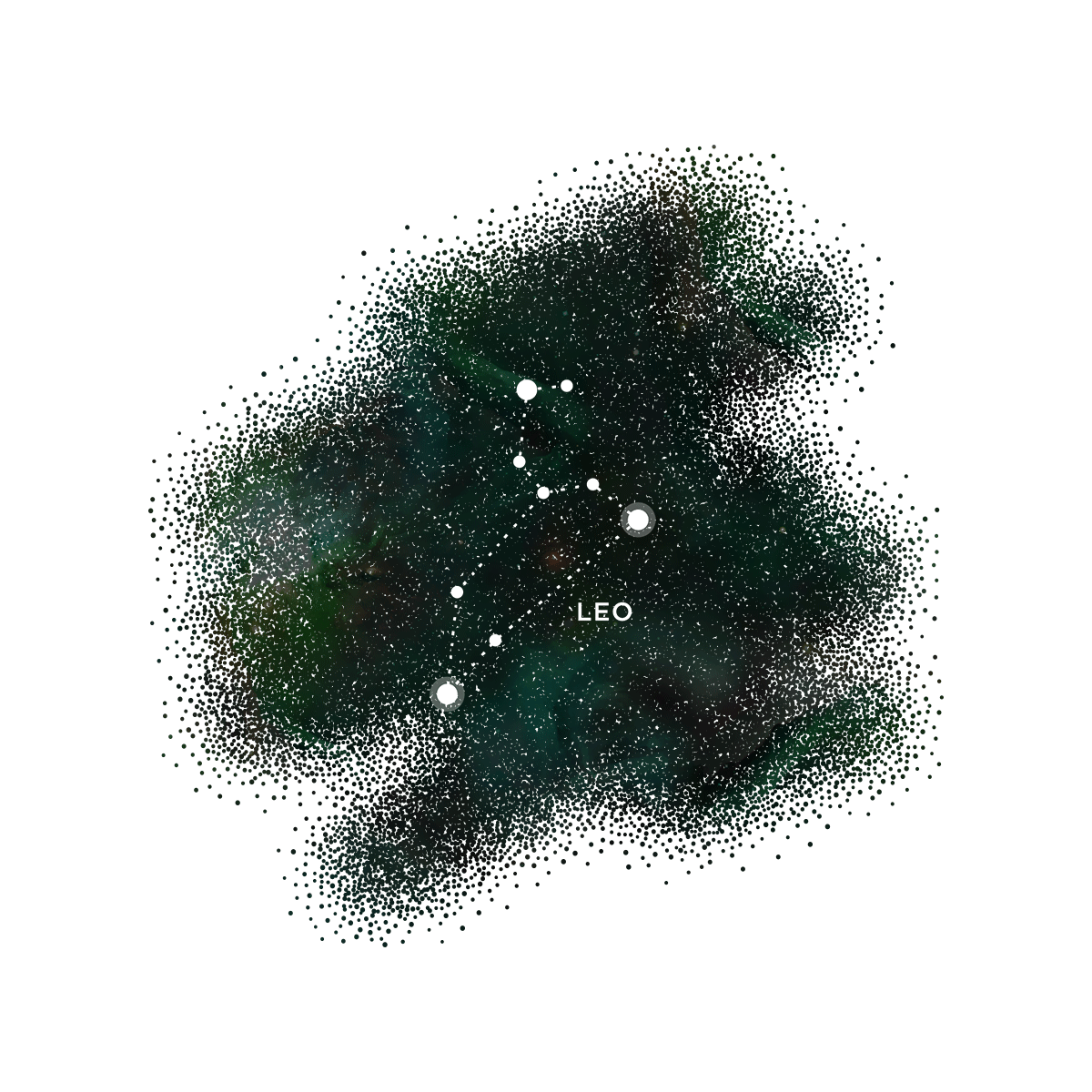 Leo: It's sunny outside, and your ruling planet, the Sun, is shining up the social sector of your chart, dear Leo. You know what that means? Time to have some fun! But do keep in mind Mercury is retrograde for a few weeks – which could mean a few issues around your plans. It's also possible friends may be unreliable. You'll want to set a few boundaries just in case a pal or two decides to ghost you. Someone may reveal romantic feelings when Venus enters your 12th house on the 2nd. Depending on your situation, this could be a sweet development…or a complication. A new friend may enter your world on the 10th when the Solar Eclipse lands in your 11th house. This person may play a significant role in your life – so do pay attention to anyone who shows up around this time. The 14th could also find you in a tug-of-war with a business partner. Saturn and Uranus are squaring off that day – if you've had drama with someone, it could become public now. Sketch out a summer vacation schedule after the Sun shifts into your 12th house on the 20th. Jupiter will be retrograde that same day, giving you the nudge you need to put rest and play on your calendar. Mercury direct on the 22nd brings invitations galore to all sorts of summer soirees. Barbecues, fourth of July fireworks, picnics – all the good things! Will you say yes to it all? Why not? The Full Moon on the 26th signals the end of a massive workload. You're clear to go – and play, just in time for Venus to mosey into your sign on the 27th. Your popularity is about to get super-charged, and let the summer games begin!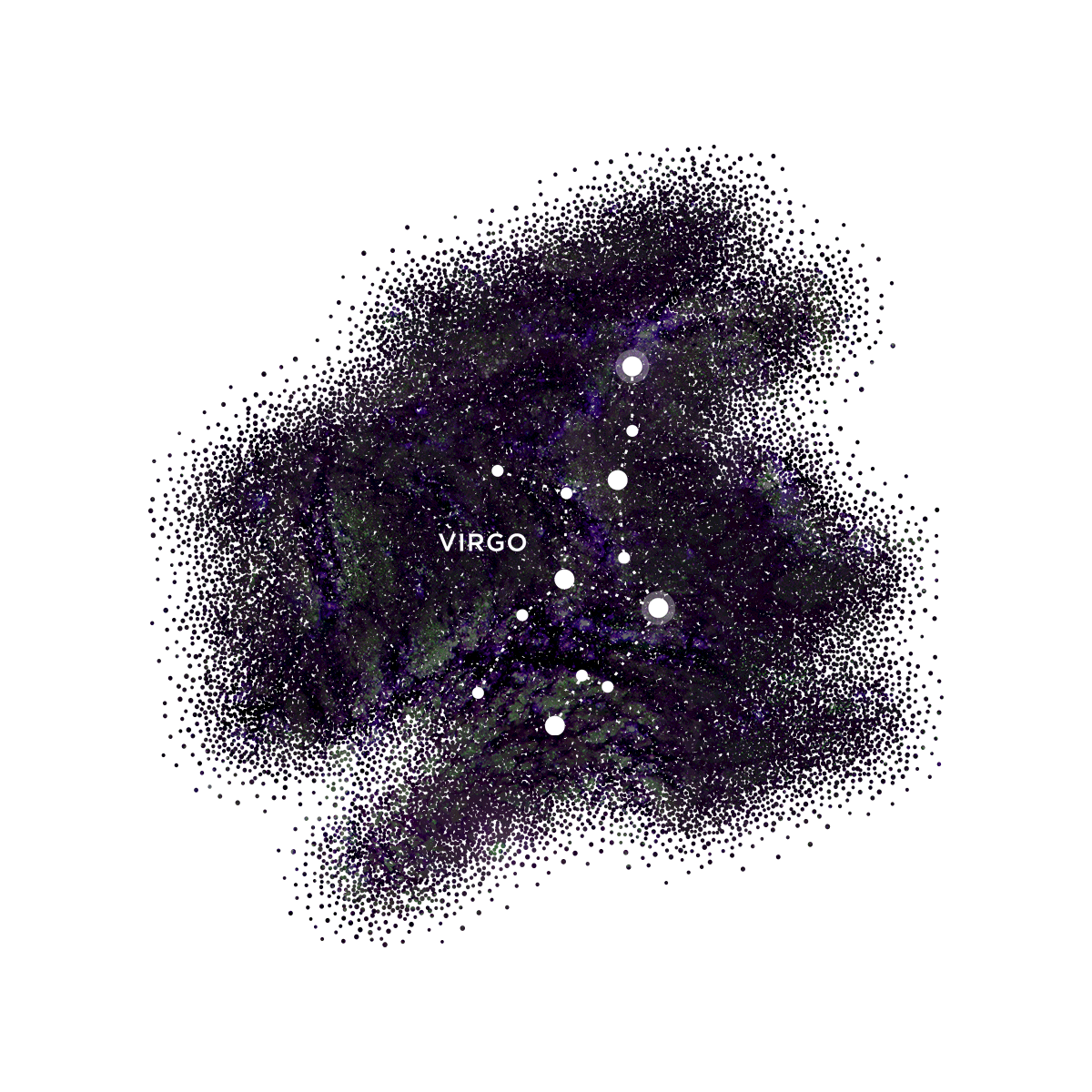 Virgo: June will test your patience at work, dear Virgo. The Sun puts you in the hot spot for most of the month, which means you're the leader whether you like it or not. Someone has to be in charge. Serious Saturn in your 6th house creates tension galore while Mercury retrograde delivers a few shocking surprises. Remain calm – and do not give up. Your friends provide all the proper support when Venus heads into your 11th house on the 2nd. Work may be a pain, but fun evening bitch sessions with your besties help blow off steam. All of your good efforts pay off when the Solar Eclipse arrives on the 10th. This day brings a fantastic opportunity – and a chance to collect long-overdue rewards. Schedule your summer vacations when Mars rests up in your 12th house, beginning on the 11th. A few well-planned retreats will restore your spirits. Watch out for some unexpected drama on the job when Saturn clashes with Uranus on the 14th. Mercury is still retrograde at that time, so this could be a computer failure or a massive communication breakdown. Once again, you'll be the one to save the day. Once that dies down, it's time to part-day when the Sunsets in your friend sector for a few weeks beginning on the 20th. That same day puts Jupiter in retrograde motion, which may have you meditating on your relationships. You don't need to make snap decisions about anyone just yet – you've got plenty of time to sort out your feelings first. Mercury is direct on the 22nd. Can I get a hell yeah? This is your ruling planet, so the previous weeks may have felt like some sort of pop quiz. But now? You're done with that; you've aced every exam and can enjoy some time off. The Full Moon on the 24th shines a light on an intriguing romantic possibility. A truth is revealed – and suddenly, your hot girl summer starts to get fired up. Neptune retrograde on the 25th will ensure you keep it real while getting down. Keep your romantic adventures undercover when Venus slides into your 12th house on the 27th. What happens in Vegas stays in Virgo.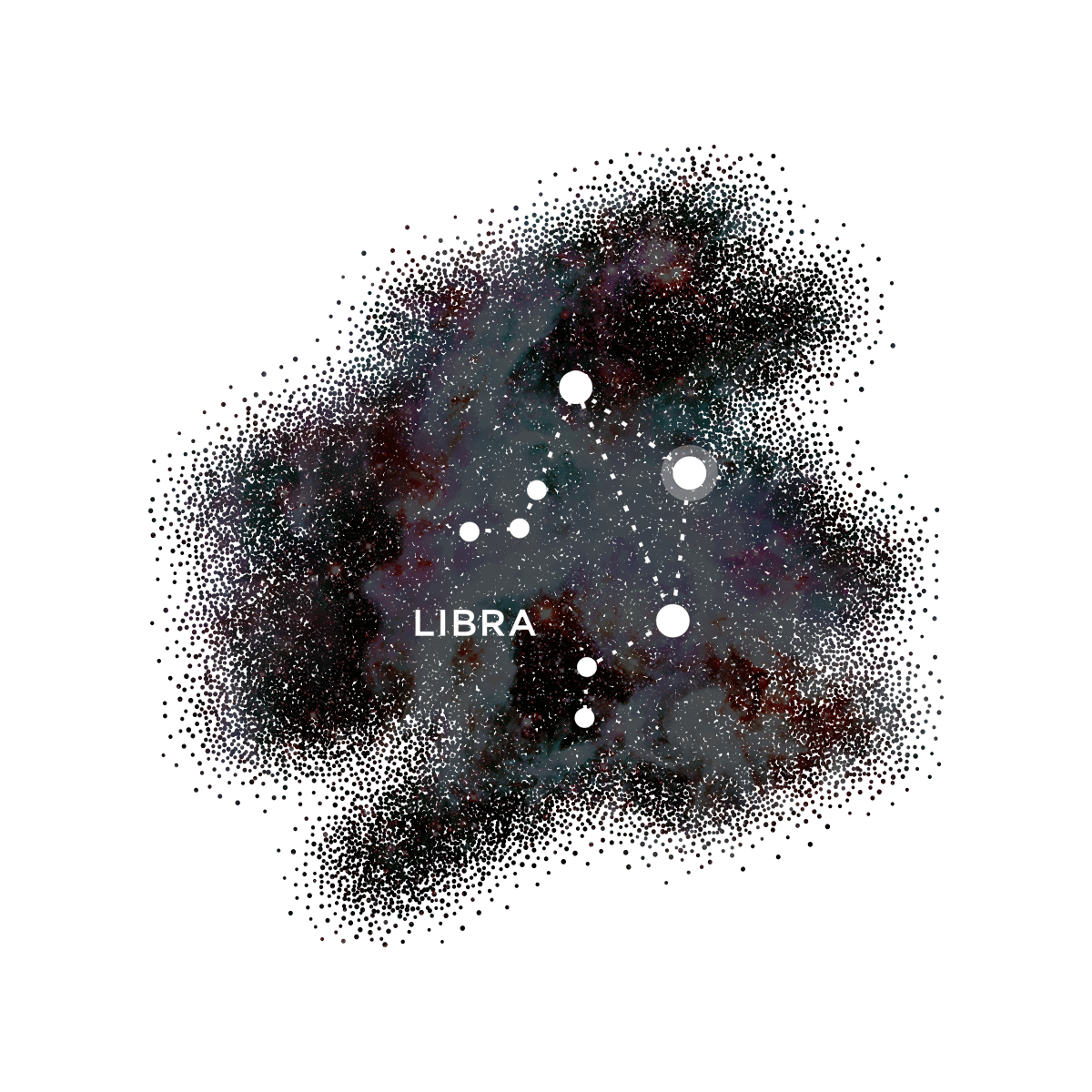 Libra: Should I stay home or hit the road? You may be asking yourself that question all month long, dear Libra. With Mercury retrograde until the 22nd, you'd be wise to park it for a few weeks. However, should you decide to go anyway, plot in extra time just in case of a delay. The best day to schedule it in: June 10th, when the Solar Eclipse fires up your travel sector. Get ready for the public to fall madly in love with you when Venus graces your career zone starting on the 2nd. Your charisma is on full display, and people are here for it. Put your best foot forward now, and your star will rise to dizzying new levels. Invitations pile in starting on the 11th when Mars darts into your 11th house. Summer soirees, cocktails on the patio, and dancing all night? For sure! Heads up: a romantic situation could turn confusing when Saturn and Uranus square off on the 14th. Do NOT make any significant decisions around relationships until you've had more time to talk it out. You may be thrust into a leadership role when the Sun shimmers in your 10th house beginning on the 20th. As you cruise into July, your fame continues to surge. You're a shooting star – and no doubt, you'll own every stage. But Jupiter retrograde on the 20th finds you pondering how big you want to go. As the saying goes: new levels, new devils. The rest of 2021 will help you clarify how accessible you should be. The 24th's Full Moon is super duper for a quiet day at home, purging all the crap you don't need. The more you release, the better your nest will feel. Who needs to travel when your crib is so gorgeous and orderly? Schedule appointments with your health care practitioners when Neptune stations retrograde on the 25th. If you've put off all those routine checkups, this is your nudge to get those set up. Venus in your 11th house on the 27th promises a summer romance. Summer lovin' – you'll be having a blast!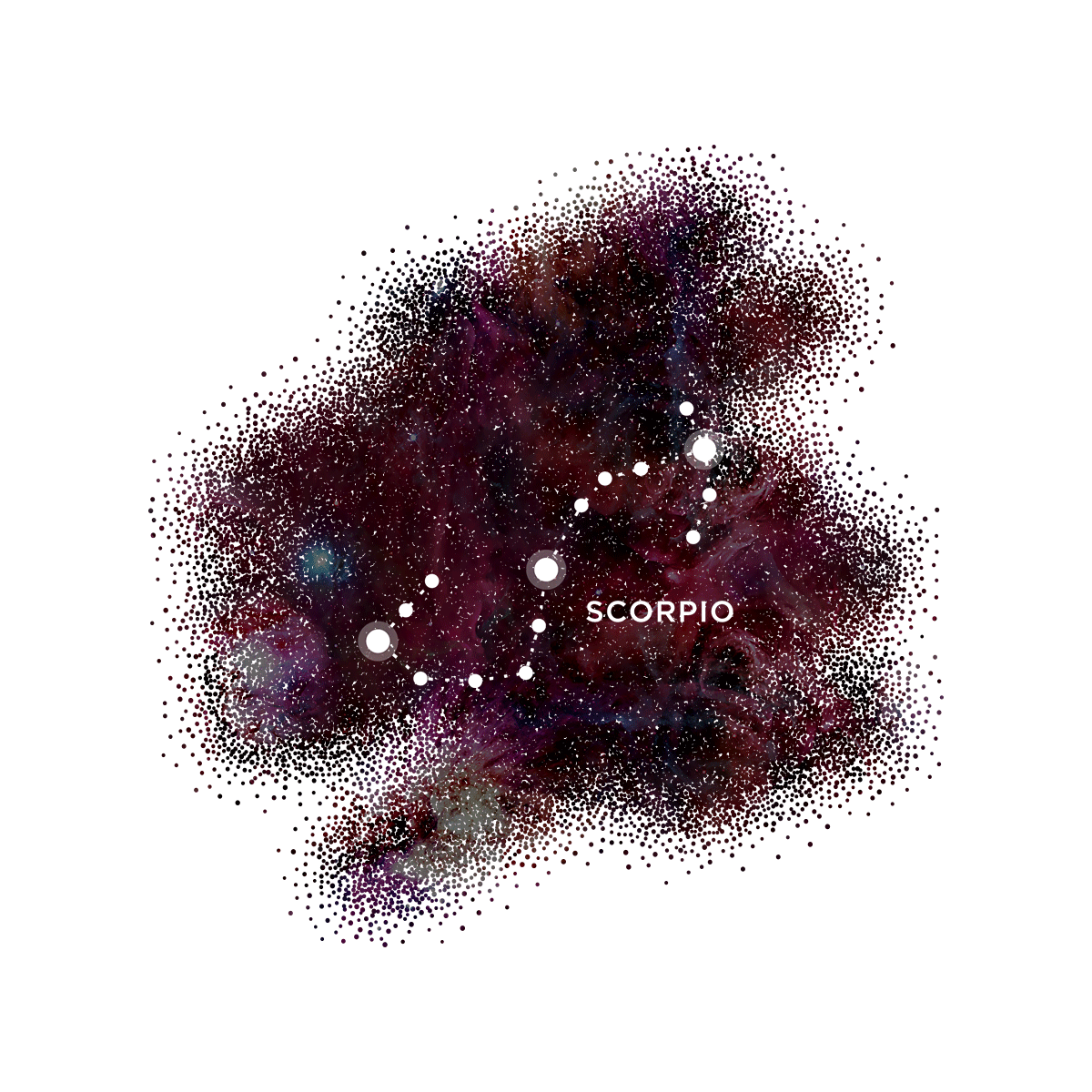 Scorpio: Finances will occupy your mind for most of the month, dear Scorpio. The Sun in your 8th house puts money matters front and center as June kicks off. You may be dealing with bills, taxes, or a loan. Keep in mind, Mercury is retrograde until the 22nd, which could bring a few unwelcome surprises. For example, an unexpected bill could throw a wrench in your plans. Be patient, stay on top of your game, and budget smartly. Make plans for romantic journeys when Venus enters your travel sector on the 2nd. A summer getaway with your boo could bring new closeness. Circle the 10th on your calendar. A Solar Eclipse will be hitting your 8th house, which could bring a significant change to your financial situation. A breakthrough arrives – and you may see some real relief. It's also possible the way you're making a living might change. If an opportunity shows up, you might want to give it serious consideration. Your ruler, Mars, will be in your career sector starting on the 11th – this amplifies your ambitions. You're ready to kick ass and take names – and might just make a name for yourself in the process. Watch out for the 14th when Saturn and Uranus create drama with the family. A situation could erupt, leading to a permanent change with a loved one. A sabbatical may be in order around the 20th when the Sun steps into your 11th house and Jupiter stations retrograde. Time away from home may give you a whole new perspective. The Full Moon on the 24th is especially lovely for a short trip. If you can manage to go away around that time, you'll be glad you did. Your career ambitions pay off big time when Venus joins Mars on the 27th. Suddenly, you're hotter than a barbecue on the 4th. Those accolades are well-deserved. Take a bow and be proud of your hustle!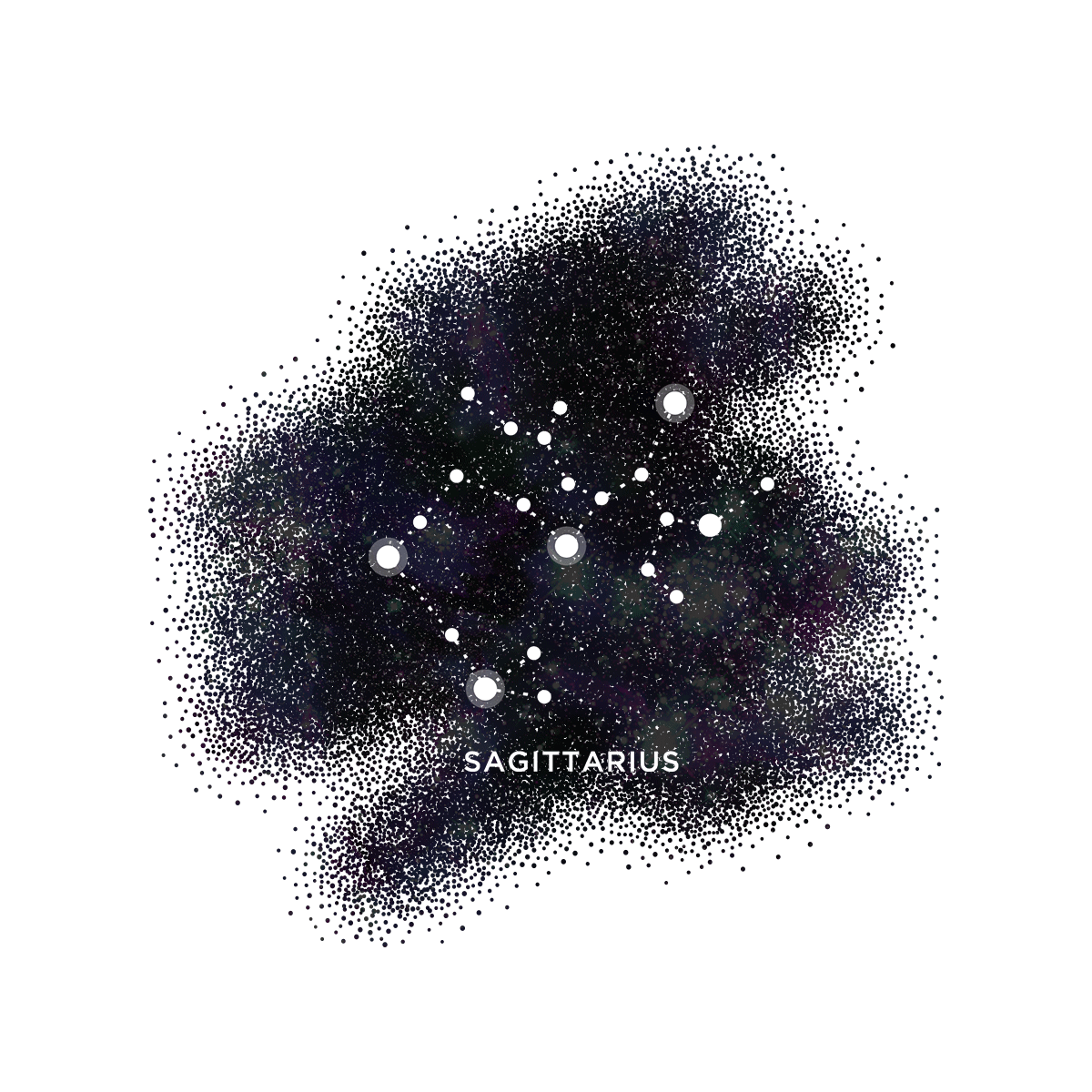 Sagittarius: June allows you to sort out your relationships once and for all, dear Sagittarius. The Sun in your 7th puts a spotlight on your needs as well as the needs of your partners. Mercury retrograde until the 22nd could deliver a few miscommunications – but if you keep the conversations going, you'll come to an understanding. You've also got Venus in your 8th on the 2nd, a lovely transit for intimacy. Whether you're getting it on or deciding to part ways, you'll need to be as vulnerable as possible. The more open you are, the more likely you'll clear the air for closeness – or a fresh start. The Solar Eclipse on the 10th reveals all. This will be the make-it-or-break-it moment. For single Archers, a new love may arrive around this time. Be attentive to all things relationship-oriented around the middle of the month. It is a critical and transformative time. Travel plans are a go once Mars marches into your 9th house. Venus will join forces at the end of the month – if you're itching for a few summer vacations, sally forth! Just keep in mind your plans will be smoother if you schedule them after Mercury stations direct on the 22nd. Go over your budget carefully once the Sunsets in your 8th house on the 20th. You might discover unexpected money – or expenses. Be diligent in your bookkeeping – and you'll be in good fiscal shape for the summer. If you're thinking of expanding your home or real estate portfolio, caution is needed once Jupiter retrogrades on the 20th. Too much too soon could strain the budget – or find you knee-deep in unfinished projects. The Full Moon on the 24th might shed light on additional cash-generating schemes. However, I'd still advise you to watch your money closely, no matter how much extra cheddar shows up. Neptune retrograde on the 25th brings every family skeleton out of the closet and ready to party. Summer is about to get "interesting."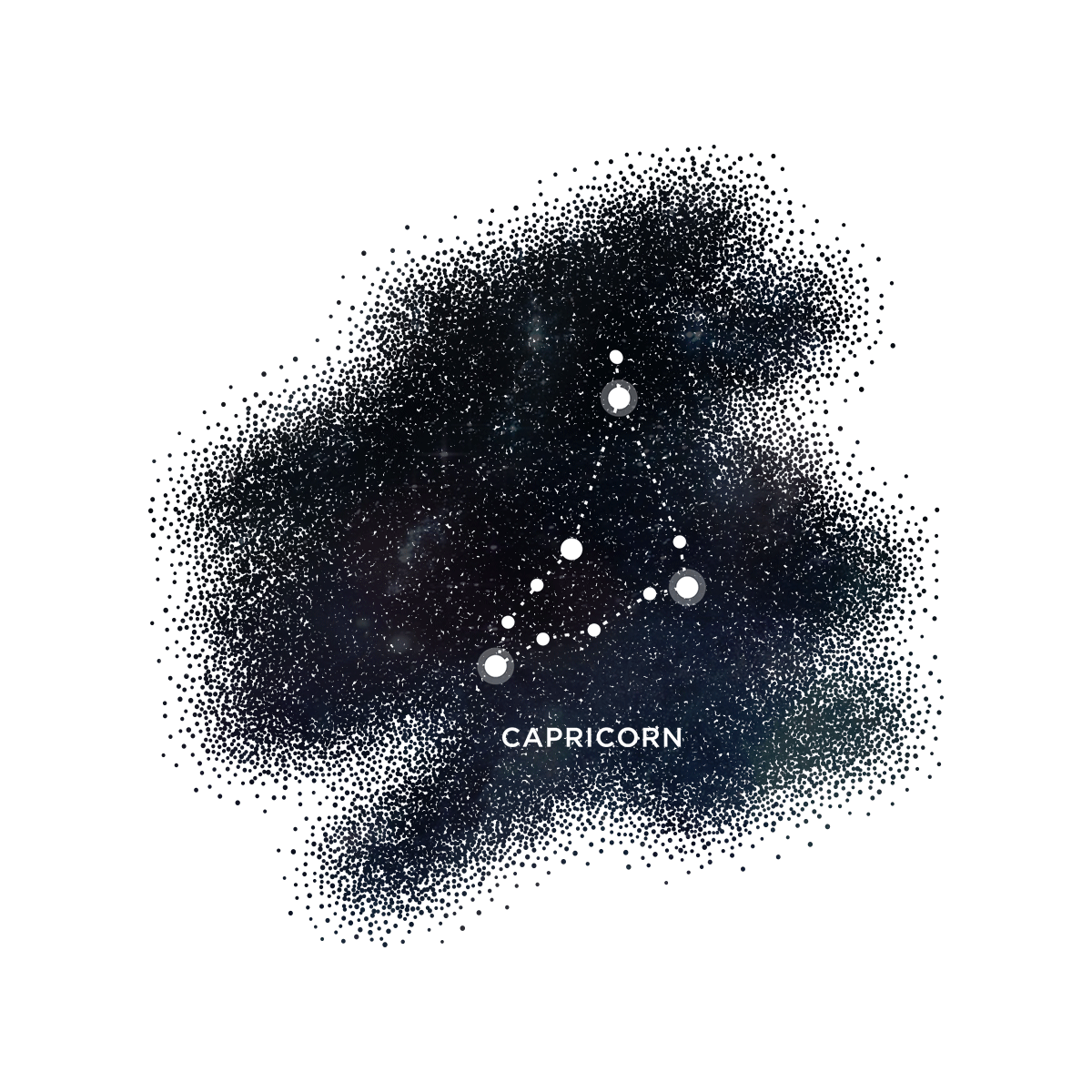 Capricorn: Work drama keeps you on your toes for the first few weeks of this month, dear Capricorn. You'll need to limit distractions and take command where you see fit. A few rogue types may try to throw shade on the job (thanks so much, Mercury retrograde!), but you'll see it coming a mile away. Romance burns hot all month long thanks to Mars and Venus canoodling in your partnership and intimacy zones. Hot nights will help you blow off work steam, so be sure to fill your dance card up with romantic plans. The Solar Eclipse on the 10th brings important news at work. A new project may land in your lap – or you may be negotiating a killer deal. You've got the clout to make everything work out in your favor. Keep your eyes off the haters and fixated on the prize. Jupiter retrograde on the 20th could find you dreaming of summer travels. It may be challenging to go at this time – but later in the year, you'll be able to hit the road at a moment's notice. For now, try to schedule a few short weekend getaways or a little staycation time. The Sun adds more sizzle to your partnerships when it heads into your 7th house on the 20th. Are you ready to take things to the next level? You'll have a few weeks to make up your mind. Thankfully, Mercury will be direct on the 22nd, giving you clarity. Soon enough, you'll know where things stand. A Full Moon in your sign on the 24th is perfect for updating your look. Get a new 'do, throw out ill-fitting clothes, and STRUT your stuff! Yeah, baby! Neptune retrograde on the 25th takes off the rose-colored glasses and puts on the clear lens. Over the next few months, you'll see what's really going on. It's hard to fool a Capricorn – and this transit keeps you safe from ne'er do wells.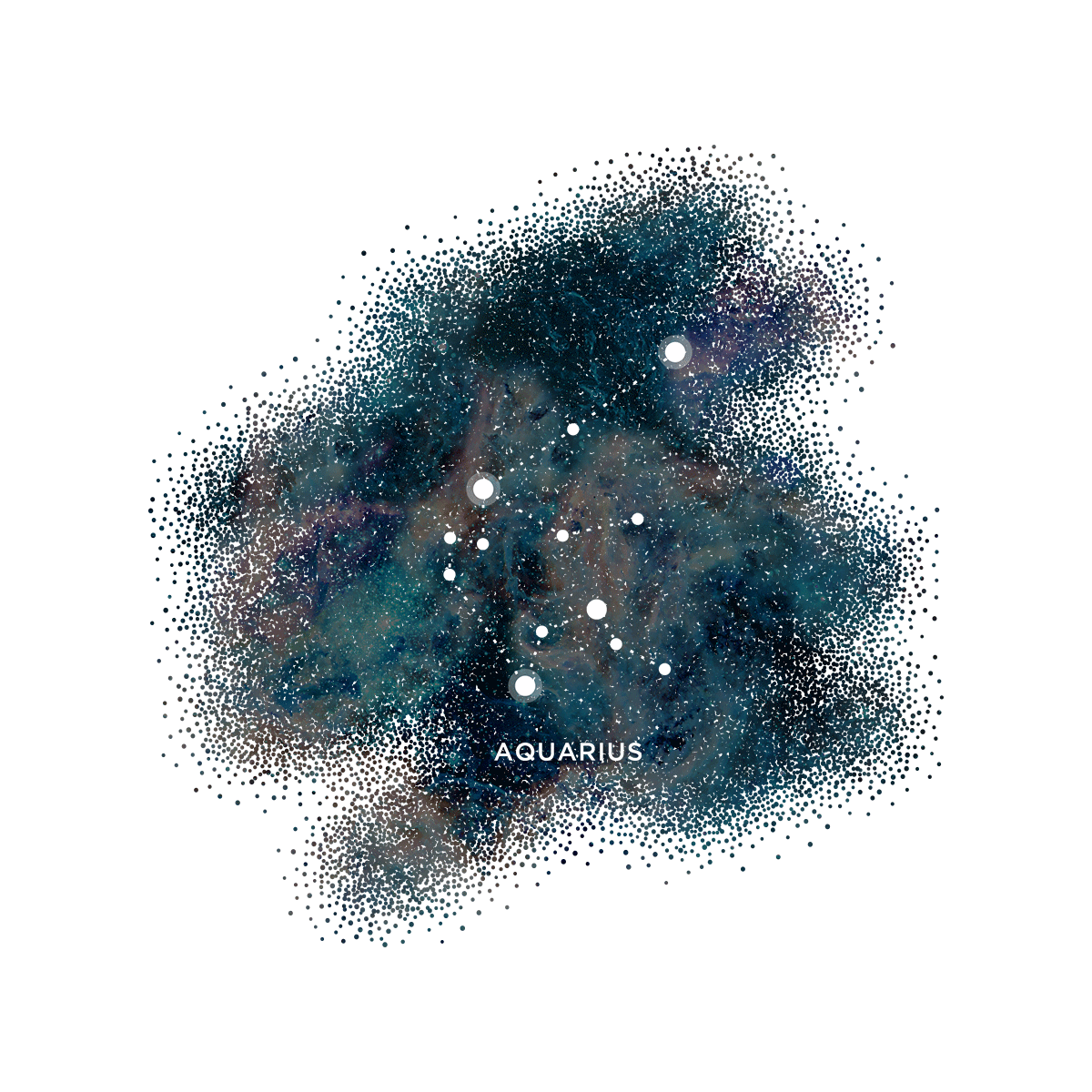 Aquarius: June will be challenging, but there are blessings within all the drama, dear Aquarius. Your romantic life is up for review. If there have been problems, the Sun is partnered up with Mercury retrograde, setting the perfect table for revisiting old issues – and hammering out a truce. If you cannot find a middle ground, this might be the time to part ways. Venus and Mars will be spending time in your work sector, which means you should be pleasantly productive all month long. In fact, it might be downright therapeutic to be putting your nose to the grindstone. Plus: it will keep you out of some trouble. The Eclipse on the 10th opens a portal for bold creative seeds to be planted. Creative blocks will be out of your way, and now you can begin working on a new idea. Passion runs hot when Mars sails into your 7th house. If you've been fussing and feuding, it could escalate. Of course, there could be some steamy make-up sessions afterward! Watch out for the Saturn-Uranus square on the 14th – a situation could come to a breaking point. A sudden shift could throw you off your game – and while this feels uncomfortable, there is something karmic about it. Perhaps this is payback time for past deeds? At any rate, you'll need to remain flexible while finding your footing. Finances get blurry when Jupiter turns retrograde on the 20th. A bout of overspending may find you groaning over the credit card bills – or you may see a particular way of making money isn't panning out. Rethink your strategies – and be ready to shift gears until things straighten out. Thankfully, the Sun will be in your 6th house that same day, giving you a huge visibility boost at work. A promotion may be on the way, and with that comes an upgraded salary. Mercury direct on the 22nd unties your tongue. If your love language got twisted, you could fix those misunderstandings soon. The Full Moon on the 24th is super for a vacation or silent retreat. Make sure you're not pushing yourself that day. Instead, self-care should be at the top of your priority list. Neptune retrograde on the 25th gives you financial clarity. You won't be able to ignore your finances now. If you try, they will undoubtedly find a way to get your attention. Venus in your 7th house, starting on the 27th, promises plenty of lovey-dovey vibes as July looms. After a few funky weeks, you're more than happy to merge with your honey. How sweet it is!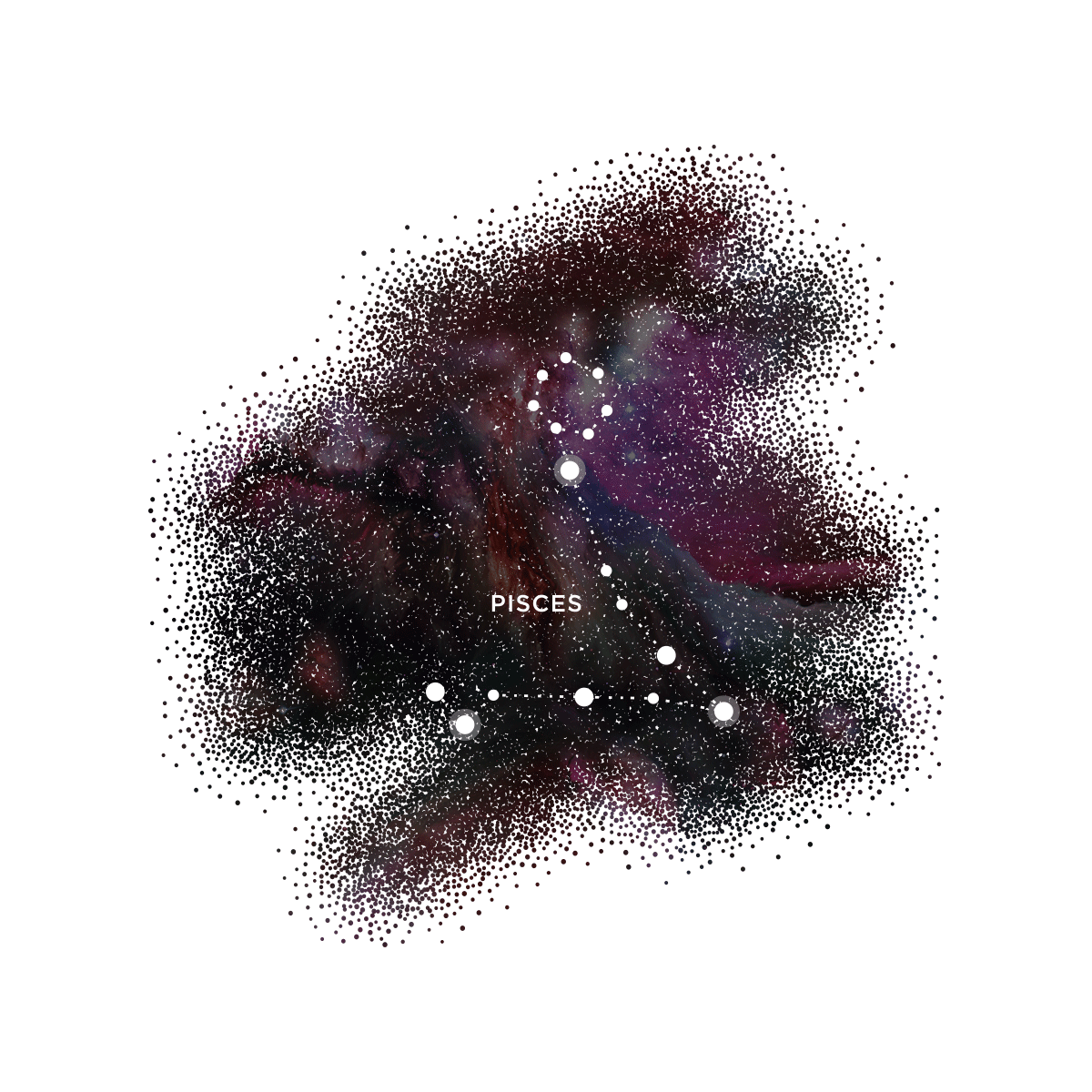 Pisces: Home is where the heart is, but it can also be a place for drama, dear Pisces. The domestic sector of your chart is lit up this month, so you may be in the middle of home improvement projects or family feuds. Keep calm and feel free to step back if things get too heated. The Eclipse on the 10th could bring it all to a head – and open up the doors for fresh starts all around. Venus and Mars in your 5th house give your love life a sweet boost. If you're single, you may meet a contender for your heart, while partnered Pisces may find time to play. It's all good – and a way to blow off steam. You'll also have a bit more physical activity on the calendar once Mars enters your 6th house on the 11th. Summer sports or long walks will keep you feeling fit. Your love life takes a serious turn when the Sun blazes into your 5th house on the 20th. A summer fling might get real – really fast. Are you ready to make a commitment? You've got time to ponder this. Also, you don't want to make a decision until Mercury stations direct on the 22nd. Your ruling planets, Jupiter and Neptune, will be retrograde starting the week of the 20th. This marks a few months of reflection around your public image. Do you show your real face to the world? Do people sometimes have trouble seeing you for who you are – or respecting your boundaries? Start thinking of how you want to be seen – and treated. This would be a fabulous few months to get off social media. Venus in your 6th house on the 27th gives you the charm offensive at work. Your people skills will ensure you make everyone happy – and keep your rep as shiny as can be.

Hey you! I have a free series for astro-newbies: Star School.
I've also got a book you might want to check out: Astrology For Real Life – A No B.S. Guide for the AstroCurious.
Astro-Biz Digest
Hey! Want to find out the optimal dates for everything on your business to-do list? Check out The Astro-Biz Digest. It's a forecast + planning guide especially for entrepreneurs. YAY!