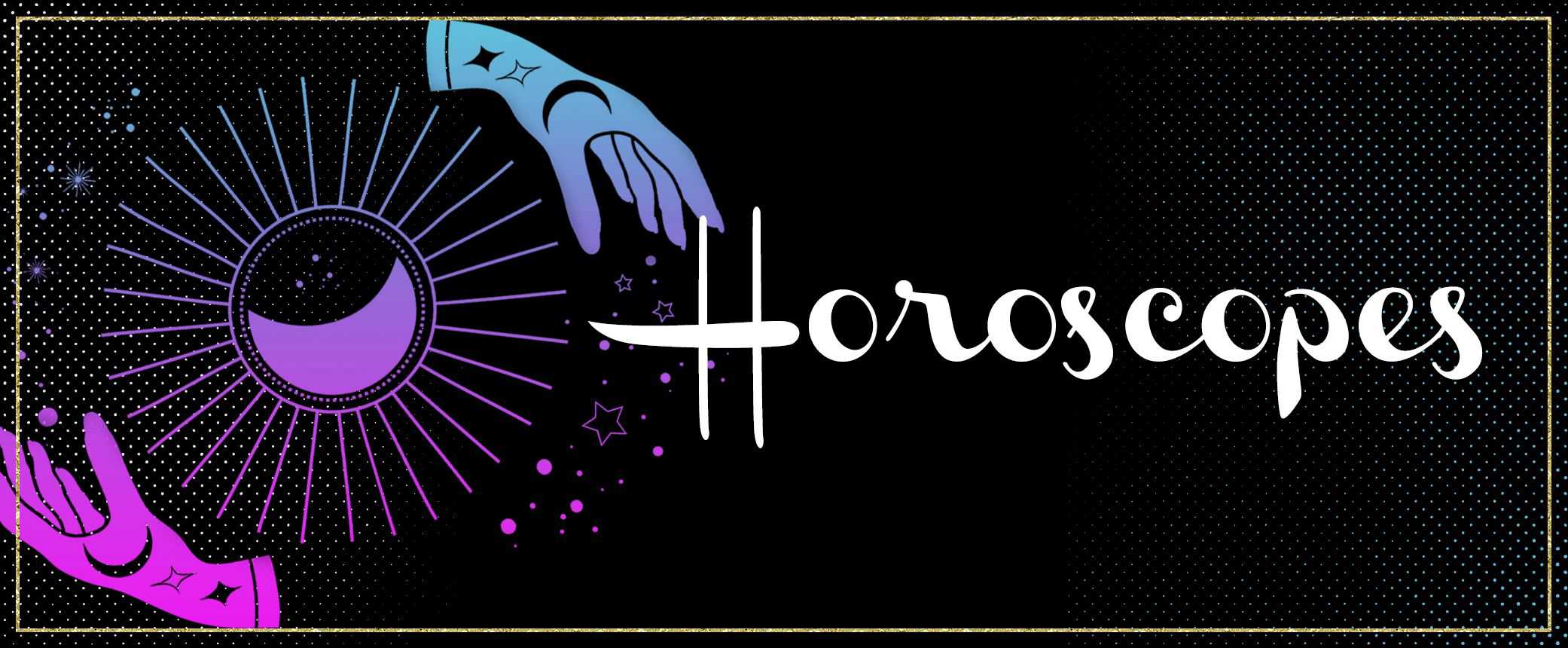 Cover Your Ass-Trology with Monthly Astrological
Forecasts and Horoscopes!
AUGUST 2022
August is here, the Sun is still hot AF, and you've got time to sneak in a summer vacation before it's back to school season. So what's up with the planets this month? Here's the answer to that question:
Facts and details matter when it comes to communication once Mercury slides into its home base of Virgo on the 4th. You better know what you're talking about if you want to make a point. Study the topics thoroughly and deliver an informed opinion. This is also your best time to cram for exams or any work that requires concentration over the little stuff. However, you'll want to be careful you don't get lost in minutiae. Too much fretting over trivial things will make you miss the bigger picture.
Romance gets dramatic when Venus dances into passionate Leo on the 11th. Make grand gestures, update your bedroom with luxe fabrics, and flirt outrageously! You can get plenty of action if you're not afraid to let your heart take the wheel! This is also an excellent few weeks for spending on glam clothes, bright red lipstick, entertainment, and elegant meals. Live big before Venus takes a rest in prim Virgo starting September 5.
Best night for an evening with your posse: the Full Moon in Aquarius on the 11th. A midsummer celebration will bring you all closer together. Find a reason to rejoice – or to start a revolution.
Words become tools for motivation or weapons of mass delusion when Mars enters Gemini on the 20th. This transit hangs around the rest of the year due to a retrograde happening at the end of October. Used wisely, this transit is ideal for passionate speeches, courageous writing, and exciting conversations. But this Mars can be nasty – and since election season is underway, we can expect the airwaves to be filled with disinformation, rude comments, and vicious smear campaigns. So be aware of what you're putting out there and what you're consuming. If it's too ugly, you can tune it out.
A productive vibe kicks in when the Sun sails into Virgo from the 22nd through September 22. These four weeks are superb for tackling any task at work or home. File papers, declutter your closets, sort out details on a work project, or tidy up the yard. But, be careful about these two isms: perfectionism and workaholism. A bit of relaxation will keep that in check!
Uranus will be retrograde for the rest of the year starting on the 24th. The energy will be restless – but change will be slow to happen. On an individual level, you might have underlying frustration that you cannot pinpoint. But the public wants revolution – and things could get ugly at times, especially if world leaders refuse to listen.
When Mercury slinks into peace-loving Libra on 25th, it could open the door to talk things out. BUT it will be retrograde in September and moonwalking back into Virgo on September 23, so don't expect negotiations to go anywhere until October.
August closes out with a New Moon in Virgo on the 27th, a fantastic lunation for fresh starts and clean slates. If you want to change a habit, your job, or routine, circle this day on your calendar. Set intentions for health, work, organization, and practices. Learn how to do that with New Moon Astrology by Jan Spiller.
Move through 2022 with The Tarot Lady's Ultra-Deluxe Superfly Astrology Guide for 2022!
Psst…If astrology leaves you confused AF, you need to get my book: Astrology For Real Life – A No B.S. Guide for the Astro-Curious. Available everywhere books are sold!
Annnndddd here's your personal monthly horoscopes: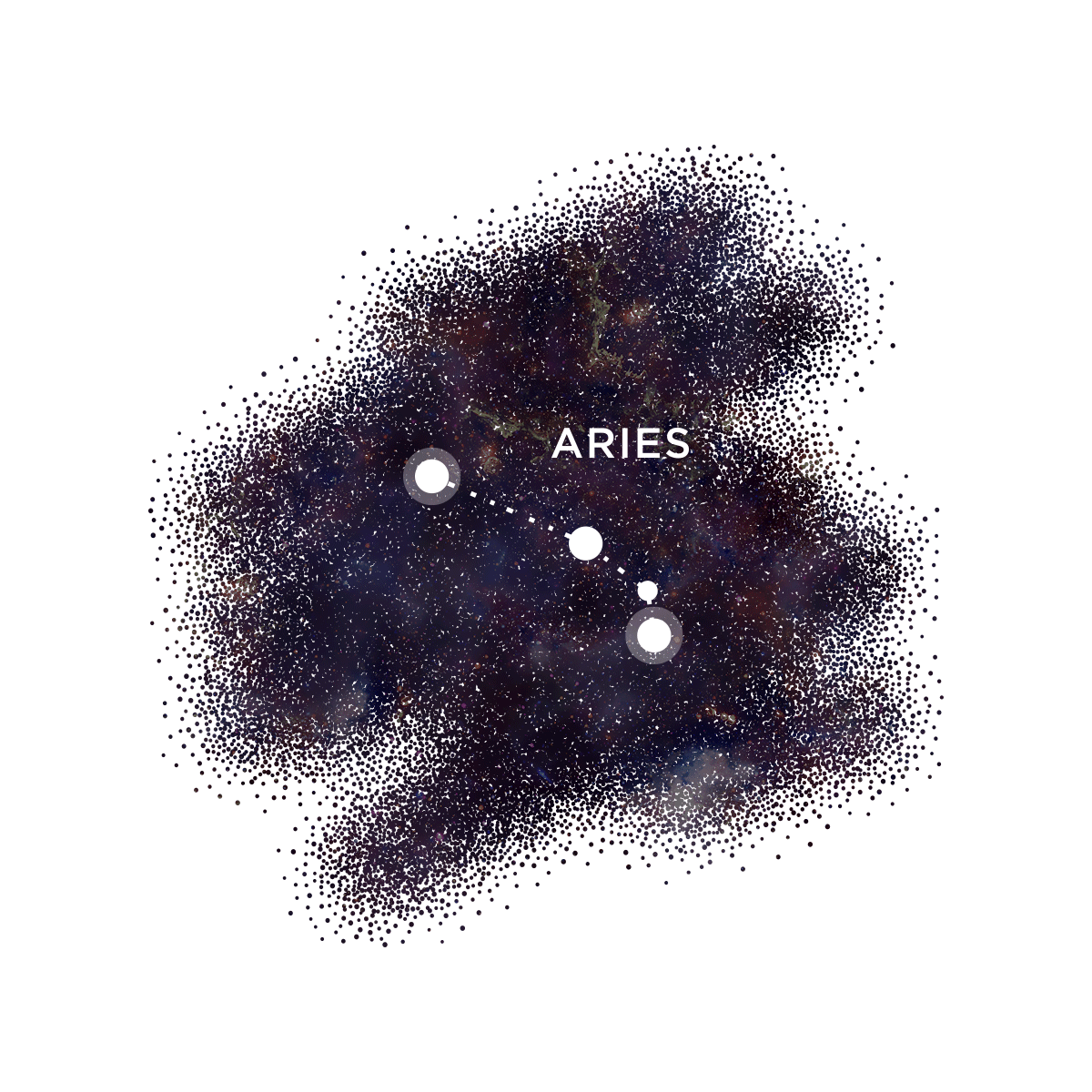 Aries: The month starts with your ambition for cash accelerating, dear Aries. That's because your ruling planet, Mars, is zipping through your money zone. This feels like a mad dash to get as much gold as possible. At the same time, the Sun sits in the romantic sector of your chart, which puts a red-hot spotlight on matters of the heart. This part of your life demands more attention – and when Venus joins the Sun on the 11th coupled with a Full Moon, the sparks will turn into fireworks! Can you balance your appetite for moolah with your passion for amour? As the old saying goes, money can't buy you love. Don't lose sight of a genuine connection as you sprint to the top of the earning game. A shift happens when Mars lands in your house of short trips for a few weeks, beginning on the 20th. Weekends away from the desk will calm your jets and warm your romantic life. The Sun will be in Virgo on the 22nd, the perfect transit for stepping into a leadership role and delegating duties. This will give you more time to focus on other pursuits rather than work. When Mercury steps into your 7th house on the 25th, you'll have a few weeks to connect with your honey through long conversations and quality time. The New Moon on the 27th brings a career upgrade. It's worth looking into, provided you don't take your eyes off the real prize: love.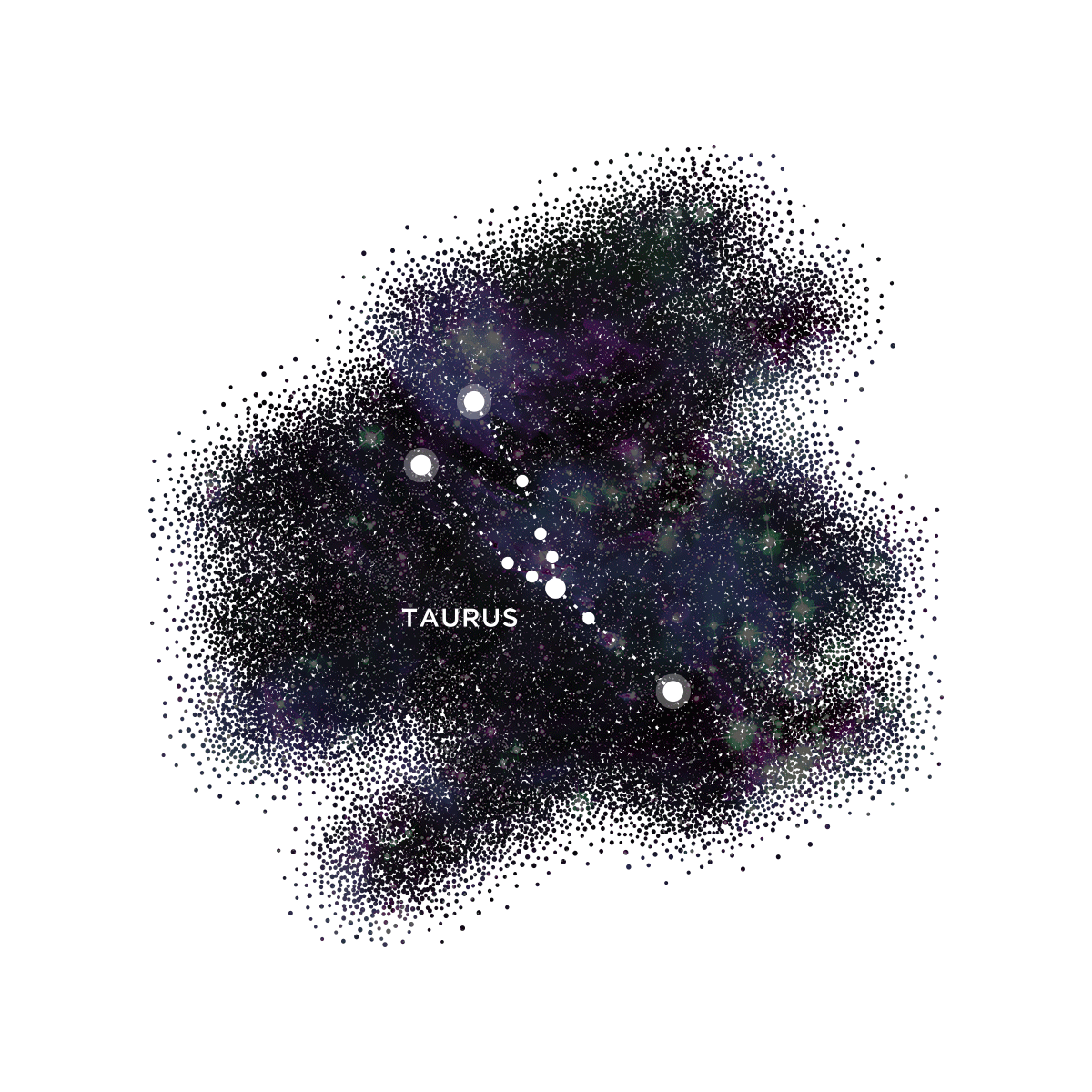 Taurus: You've got lots of energy this month, dear Taurus. Mars in your sign keeps you on the go with plenty of gas. No matter how many tasks are on your summer to-do list, you can move through each one lickety-split. When your ruling planet Venus sails into the domestic sector on the 11th, your focus may shift to beautifying your home. A fresh coat of paint and a few necessary repairs will have your nest looking top-notch in short order. Recognition arrives on the Full Moon, which hits up your career zone on the 11th. This is your star turn, baby! Be proud of what you've accomplished – and don't be shy about tooting your bullhorn! Mars leaves your sign on the 20th, and suddenly your cash flow seems to beef up. You love making a buck, so this is good news. This will continue well into next month, so hustle hard and watch the dough rise! Romance heats up when the Sun enters your 5th house on the 22nd. As you can see, August is giving you all the best vibes! The 27th is especially fab for a romantic evening, thanks to the New Moon. This could be the right night for connecting over a luxe meal at a bougie restaurant with a new paramour – or maybe making a current relationship exclusive. Either way, you're winning!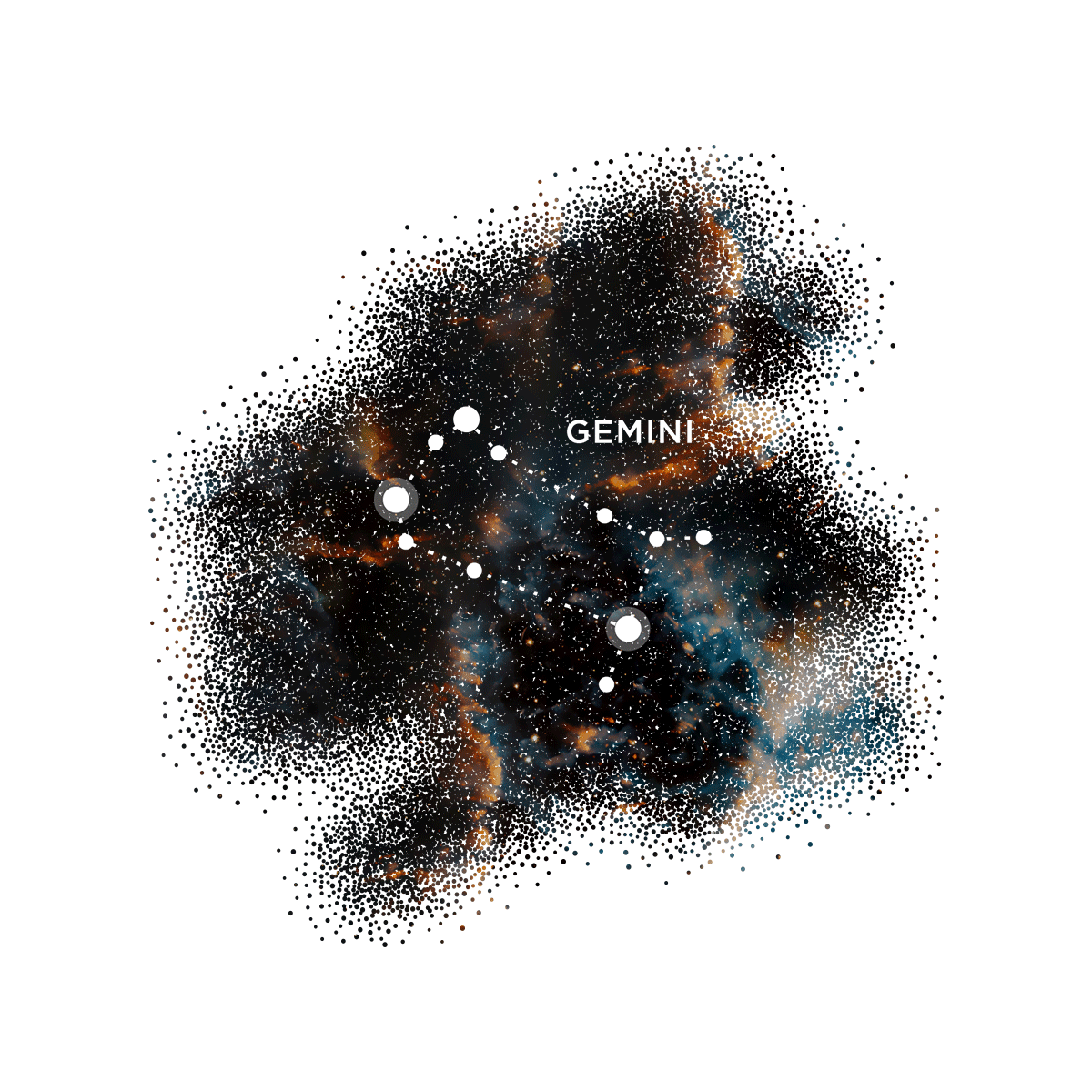 Gemini: Your home becomes the hot place to be this summer once your ruler, Mercury, flits into your domestic zone on the 4th. Small gatherings in the backyard, potlucks with your family, or spontaneous cocktail parties keep the vibe lively. Venus graces your 3rd house beginning on the 11th, the perfect excuse to host a block party with your neighbors! Crank up some tunes and dance all night under the stars. SO GOOD. The Full Moon on the 11th is also dynamite for a last-minute trip. Summer vacation at the beach? Don't mind if I do! Your energy skyrockets when Mars enters your sign on the 20th. Suddenly, you've got plenty of juice – not much can stop you from reaching every goal. Consider this your green light to go forth and conquer! You can use that vibe to get your home in order once the Sun changes signs on the 22nd. If all those soirees have left your mess a nest, your inner Marie Kondo is ready to tidy up the joint. Yay! Mercury sashays into the romantic section of your chart on the 25th, and suddenly you are speaking the language of love eloquently. You're the best flirt in the zodiac, and this transit promises to take you to legendary player status! A New Moon on the 27th is the best spot for finding a new home, investing in property, or starting a major renovation. Your dream pad is totally possible now.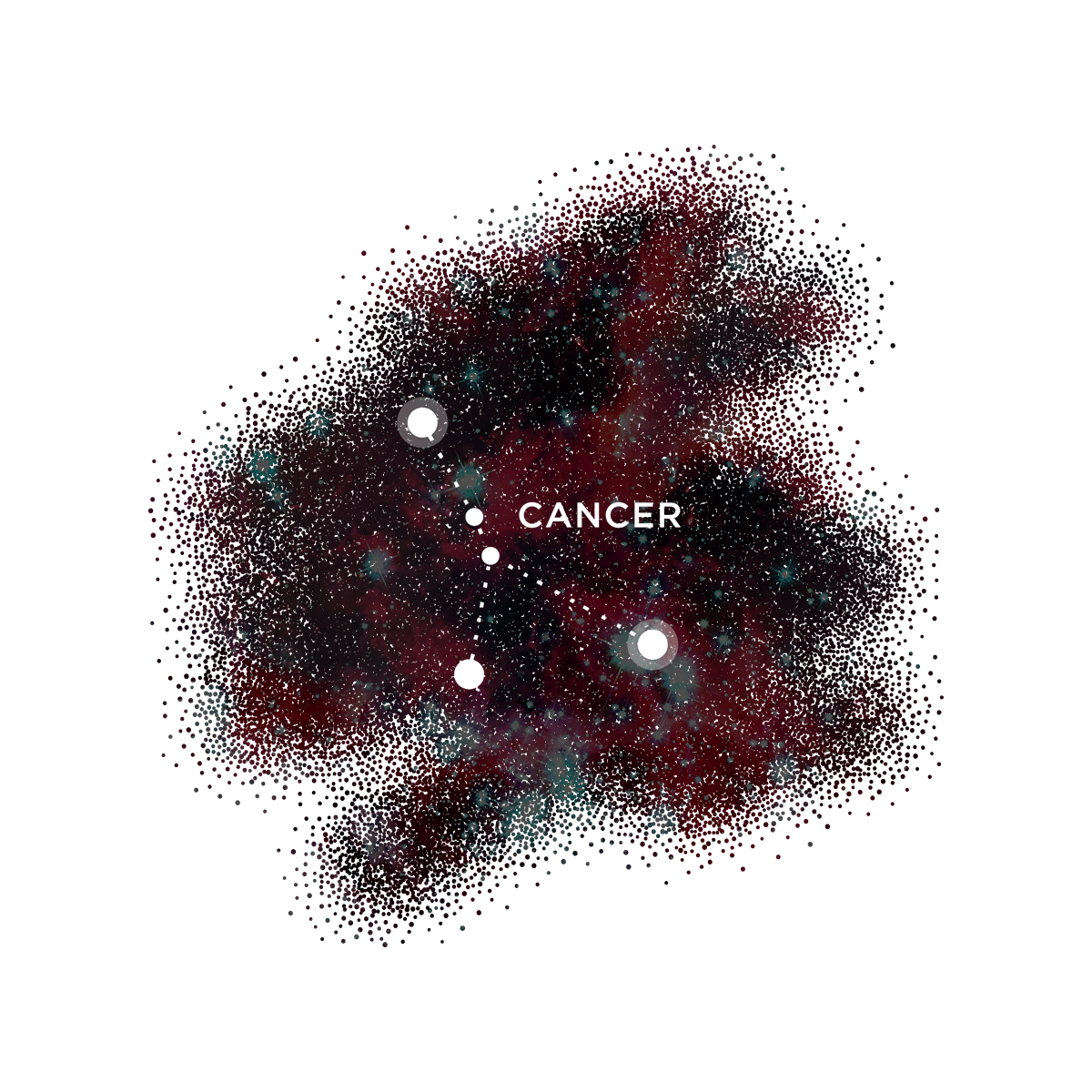 Cancer: This month bodes well for your finances, dear Cancer. The Sun is sitting pretty in your money zone for most of August, illuminating new ways to get more of the green stuff. A new job, position, or side hustle is possible – stay alert for opportunities, and if you don't see any, make one! That becomes easier when Venus joins the Sun on the 11th. This is one of the best transits for attracting cash – just be mindful you don't spend it all because Venus in the 2nd loves luxury. A treat here and there is fine – but restraint will ensure you create your favorite thing: security. The Full Moon on the 8th is ideal for settling a debt or requesting a loan. If you have overdue bills, this day could turn that situation around. Scheme up new plans when Mars enters the privacy section of your chart on the 20th. Mars will be here a long time – giving you plenty of space to develop better paths for next year. This transit is also excellent for working on YOURSELF. Intense therapy or time spent in spiritual retreats will help you heal old patterns once and for all. Short trips may be on your mind when the Sun waltzes into your 3rd house on the 22nd. A later summer getaway could do you good. Make sure you put a weekend road trip on the menu and GO. Family wants your attention when Mercury progresses into your domestic sector on the 25th. This could be the right time to address ongoing issues with your loved ones. Keep in mind Mercury will be retrograde in September – if you don't resolve the problems, they will come back in full force next month. The New Moon on the 27th is lovely for a night spent hanging with your neighbors or siblings. Pop a cold brew, catch up on life, and dream about how the future could be. SWEET!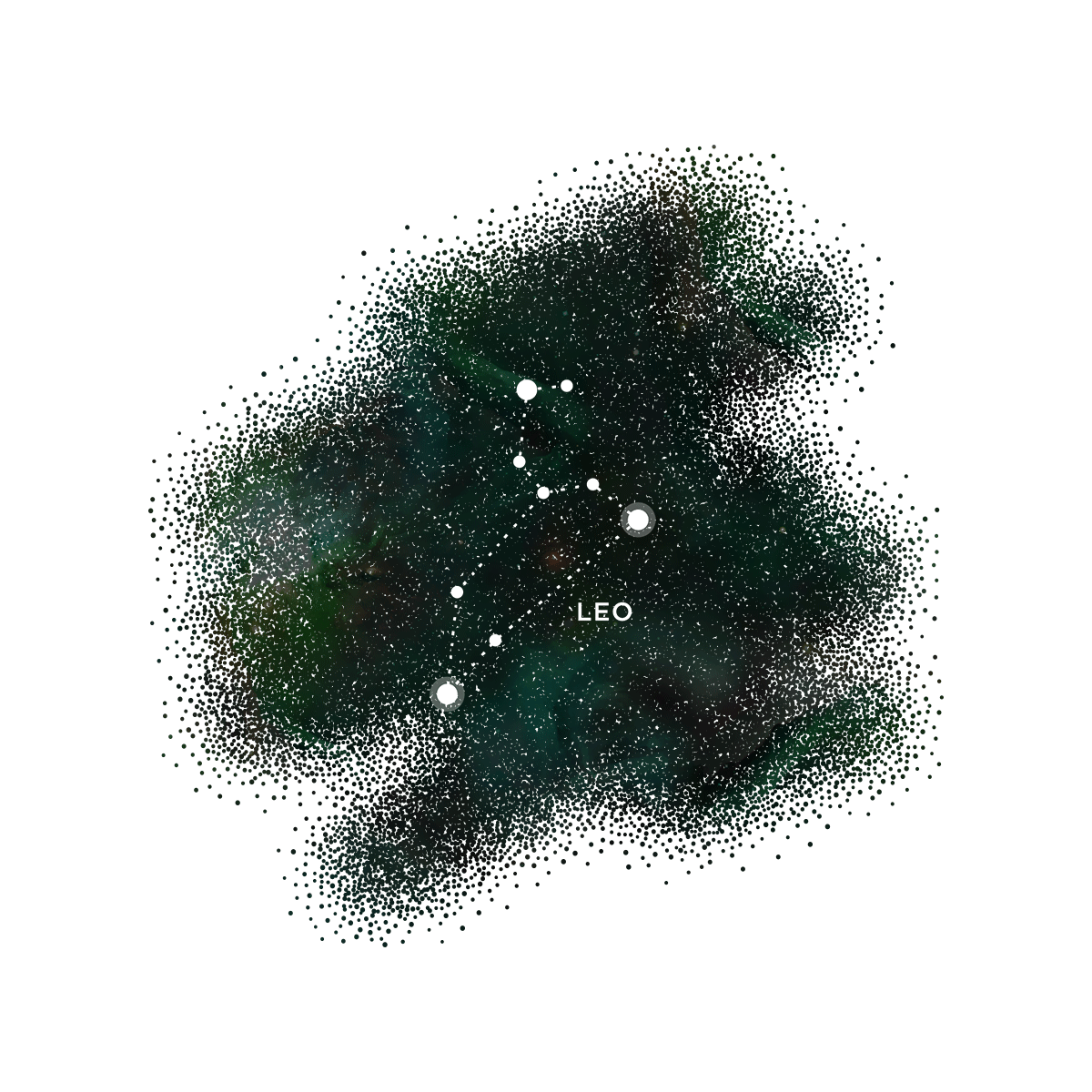 Leo: It's Leo season – your favorite time of the year because it's all about you! Your ruling planet, the Sun, keeps the spotlight hotter than Hades and directly pointed at your face. This is your time to show off – so you know what to do: STRUT. Venus in your sign on the 11th elevates your charisma to epic proportions. Is it any wonder everyone wants to be in your orbit? I'm not surprised! A relationship undergoes a significant change when the Full Moon shows up on the 11th. You may part ways with someone or celebrate a milestone. Either way, it will feel like a big-time shift. Your social circle gets busy as all get out once Mars boogies into your 11th house on the 20th. It's going to be here a long time, so expect plenty of events, parties, and celebrations. Changes in your entourage are possible as some people move on and new folks enter the picture. Finances get an upgrade when the Sun strides into industrious Virgo on the 22nd. A lust for cash coupled with brilliant money-making ideas could lead to a fatter bank account. The New Moon on the 27th opens a portal to a fresh source of income. You're moving on up! You might want to invest some of your dough on quick late summer trips since Mercury will be hanging in your 3rd house for some time beginning on the 25th. But be fast – the Trickster Planet will be retrograde on September 9th, and shenanigans are sure to follow.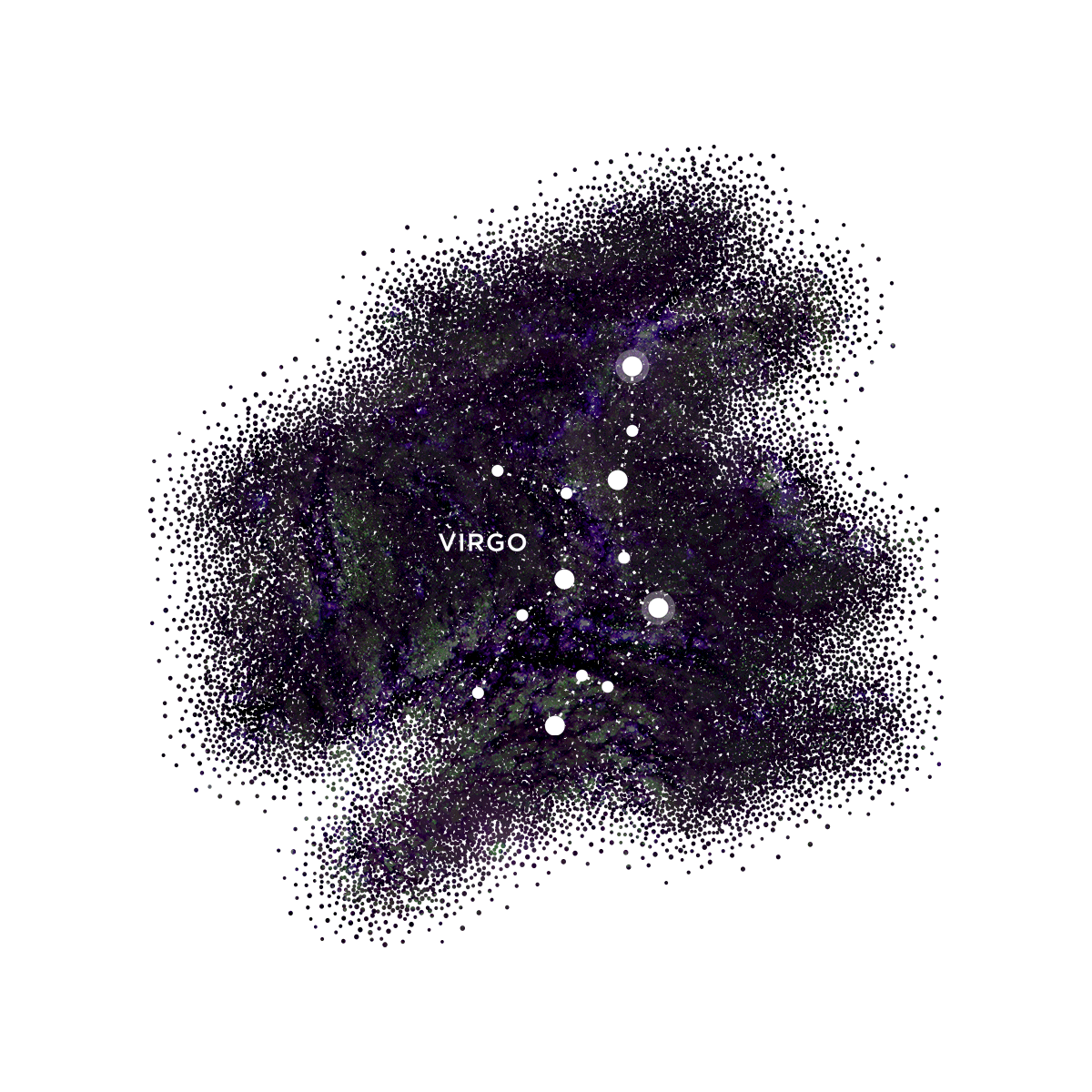 Virgo: August begins like a retreat from the world and ends up with you on the main stage, dear Virgo. The Sun is chilling out with your ruler Mercury in your house of rest, giving you a few weeks to relax – and reinvent yourself. Mercury will move into your sign on the 4th, which may give you an extra flair for expressing yourself, so feel free to speak up once that begins! Venus will leave your social sector on the 11th, which gives you more reasons to skip the party circuit. A major work assignment comes to completion on the 11th's Full Moon – another excellent excuse to slow down. But Mars will be stepping into the career sector of your chart on the 20th for an extended stay. Your career is about to get fired up, leading to ICON status in your industry. This is your nudge to be as ambitious as you want. Why settle for the corner office when you can have the whole floor? The Sun in your sign on the 22nd says, "I've arrived." It's the beginning of Virgo season, your four-week chance to smash records, stand out, and kick ass! Show up, glow up, and don't let anyone step on your train. You're the star now! Get ready for a cash infusion when Mercury tours your money zone beginning on the 25th. Your revenue is due for an upgrade, so this is good news. The New Moon on the 27th is your best day of the year to update your wardrobe or get in front of all the cameras. Your raving fans can't wait!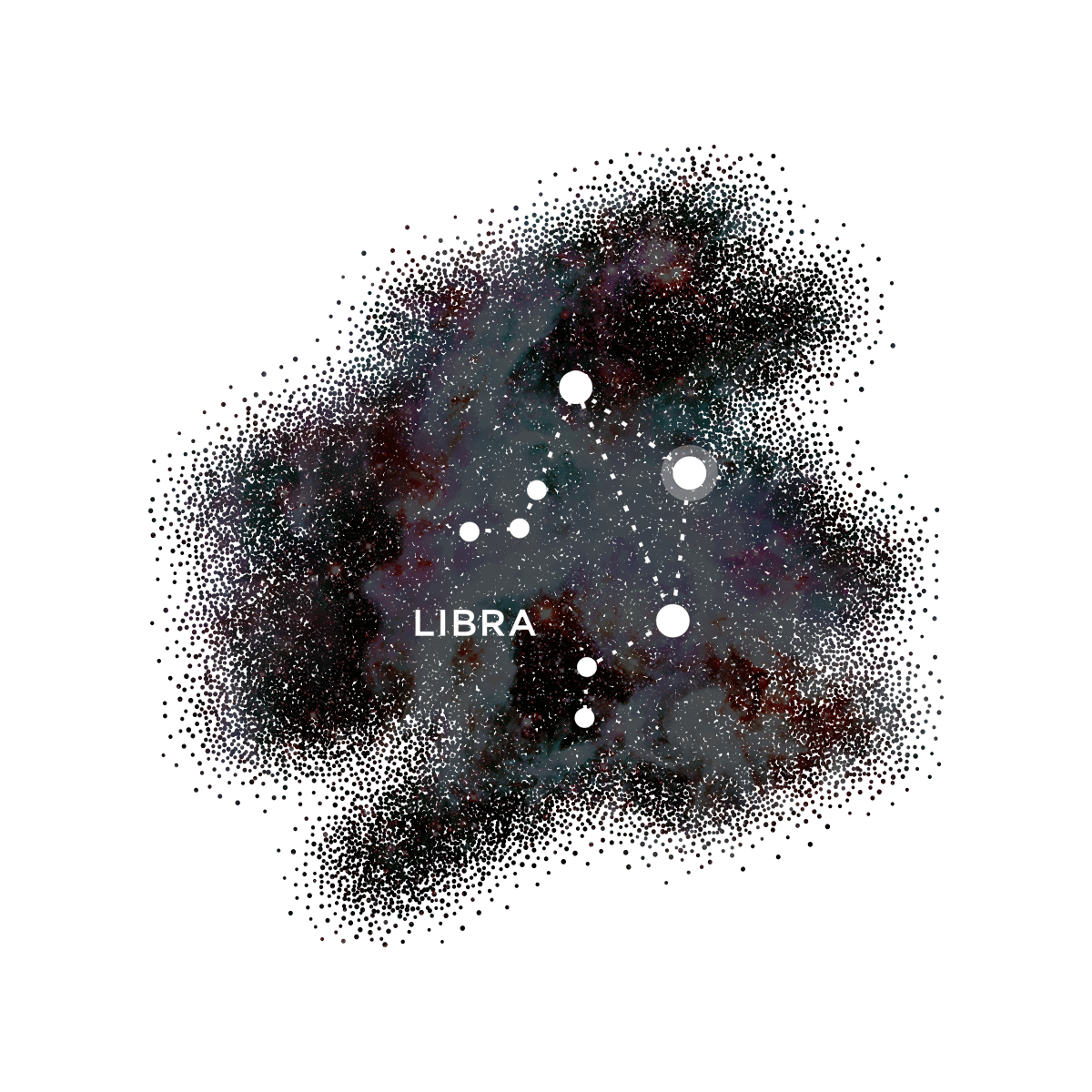 Libra: This month promises to keep you hopping from one cool event to another, dear Libra. That's because the Sun is partying down in your social zone for a few weeks. Suddenly, you're getting lots of invites – and the weather is nice, so why not get your fine self out and about? Romance could be part of the fun once your ruler Venus joins the fun on the 11th. Date nights or picnics on the beach with your boo (or a new suitor) add a bit of enchantment to your August! The Full Moon on the 11th is divine for a special night with someone you love (or fancy). Take the lead and surprise your honey with an evening at an out-of-the-way jazz club or some other chill event. The sparks are sure to fly! Travel beckons when Mars sails into your 9th house for a few months. If you're thinking of jetting around the world, you'll have plenty of time to do it. (It's also not a bad time to move into a new crib on the other side of town if you need a change of pace. Staycations in a fresh pad could be just as adventurous!) A job change is possible once the Sun sets in the work section of your chart beginning on the 22nd. You may be taking on a new position or project. It's also possible you could be put in a leadership role. Whatever the case, you are sure to dazzle 'em with your usual brilliance, especially when Mercury enters your sign on the 25th. You'll have all the right words to inspire your team as the month closes. A self-care day is mandatory on the 27th's New Moon. "Me time" is essential for Libras because they spend a lot of time on the "we" thing. Give yourself some overdue pampering, and you'll continue to slay in style!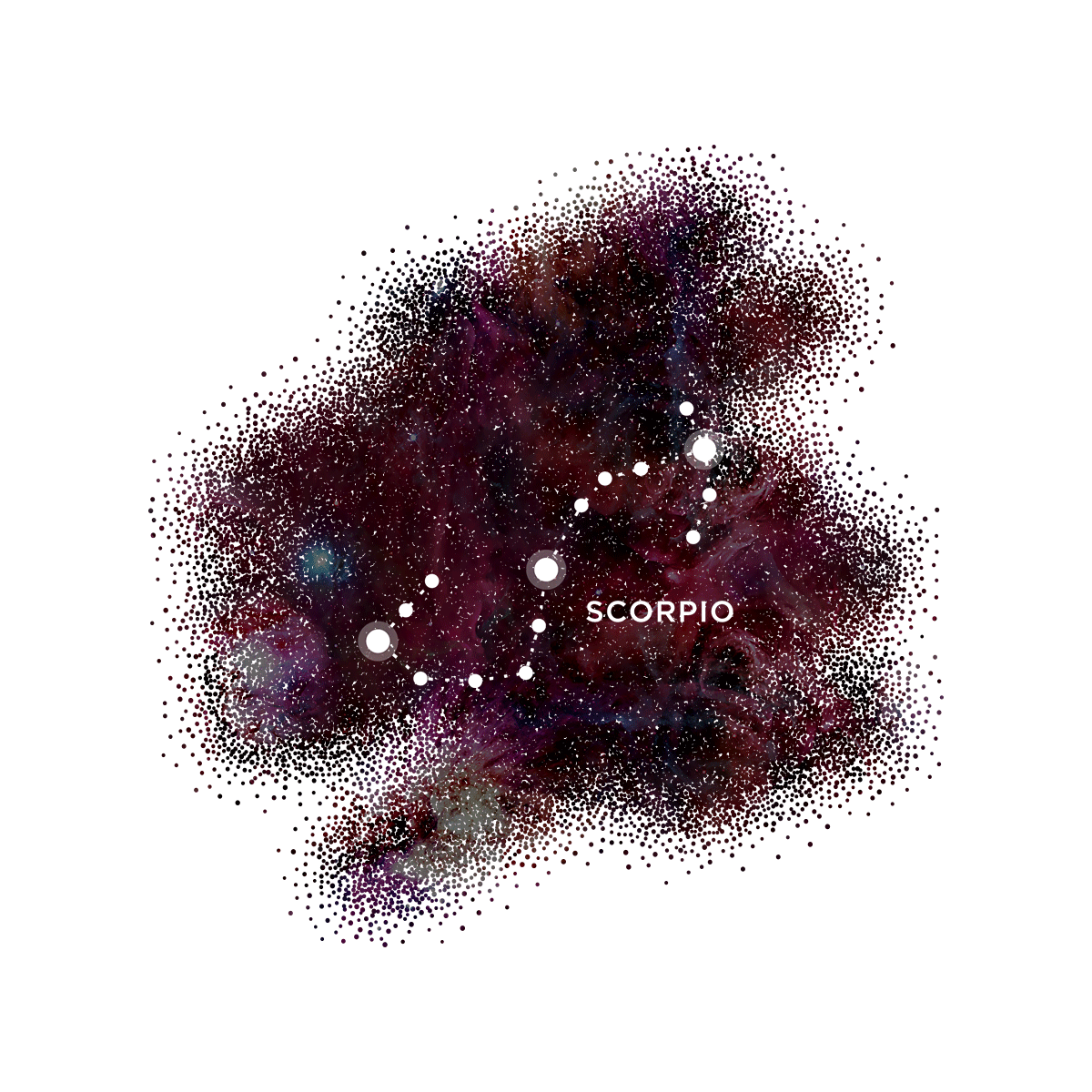 Scorpio: August is LIT for your career, dear Scorpio. The Sun and Mercury are holding court in your reputation zone as the month kicks off, which puts you in full glow-up mode. All eyes are on you – and you won't disappoint, no matter how hard the pressure may be. Your confidence skyrockets when Venus shifts gears into Leo on the 11th. The public will fall in love with you all over again, even if you've goofed up in the past. Consider this your redemption or reinvention tour, and RISE to the occasion in all your glitzy best. But don't forget to make time for your family on the 11th when the Full Moon happens. A special evening with your loved ones will keep you centered as your ascension to superstar continues. Your ruling planet Mars zips into your house of shared resources on the 20th for a nice, long visit. You'll have months to make more money – or more love. If either of those areas of your life felt stale, the heat is ON. Your social life sparkles once the Sun leaves your 10th house n the 22nd. Suddenly, you're in demand on the party circuit and could find yourself dashing from one gala to another. But with Mercury traipsing through your rest sector starting on the 25th, you'll easily find the balance between party animal and queen of naps. Finally, don't sit out the New Moon's glorious energy on the 27th. This is one of the best nights for fun with your most trusted peeps. Gather your crew for a special event and dance the night away!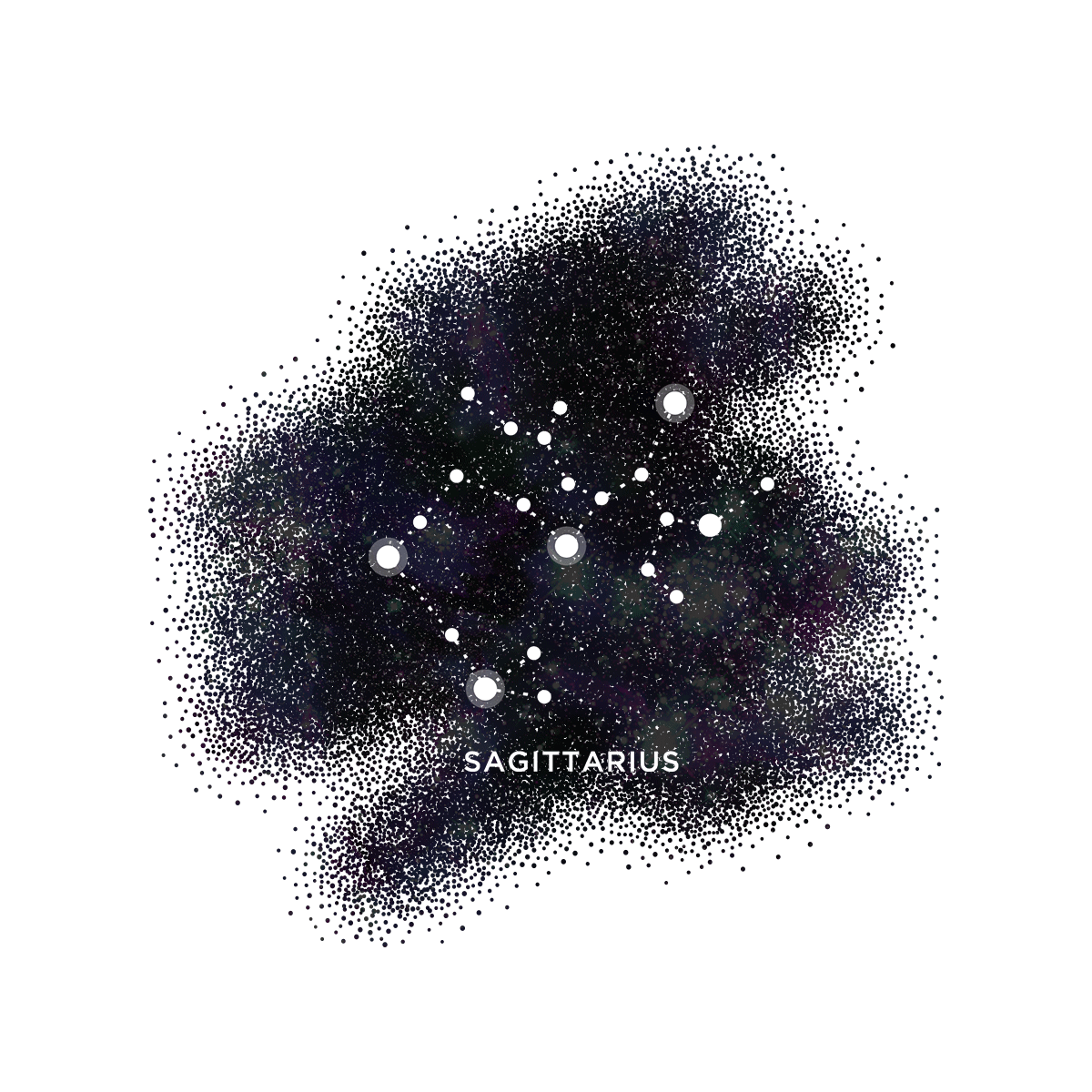 Sagittarius: The Sun is moving through the travel section of your chart, dear Sagittarius. You're the most adventurous roamer in the zodiac, and this transit opens up possibilities for you to indulge your wanderlust! Bring a loved one with you – or find new romance on the road when Venus joins the Sun on the 11th. It could be the beginning of a madcap rom-com adventure! The Full Moon lights up the sky on the 11th, the perfect time to reveal what's on your mind. You might also receive an epiphany around this day, which could change the course of your life. Be open to new insights – and ready to pivot. An assertive approach to relationships could take you far – or cause tension when Mars darts into your 7th house for the rest of the year. You can get what you want if you make a move – but you'll need to be careful you don't get pushy. Balance, baby. New levels are possible when the Sun heads into your career zone for a few weeks beginning on the 22nd. Ambition is rising, so hit it hard and kick open the doors of opportunity! Friends want to see more of your face (and catch up on the latest gossip) once Mercury slips into Libra on the 25th. No doubt you'll keep everyone entertained with your latest capers! Pay attention to the New Moon on the 27th – lady luck is spotlighting you. Play your cards right, and you'll be on your way up.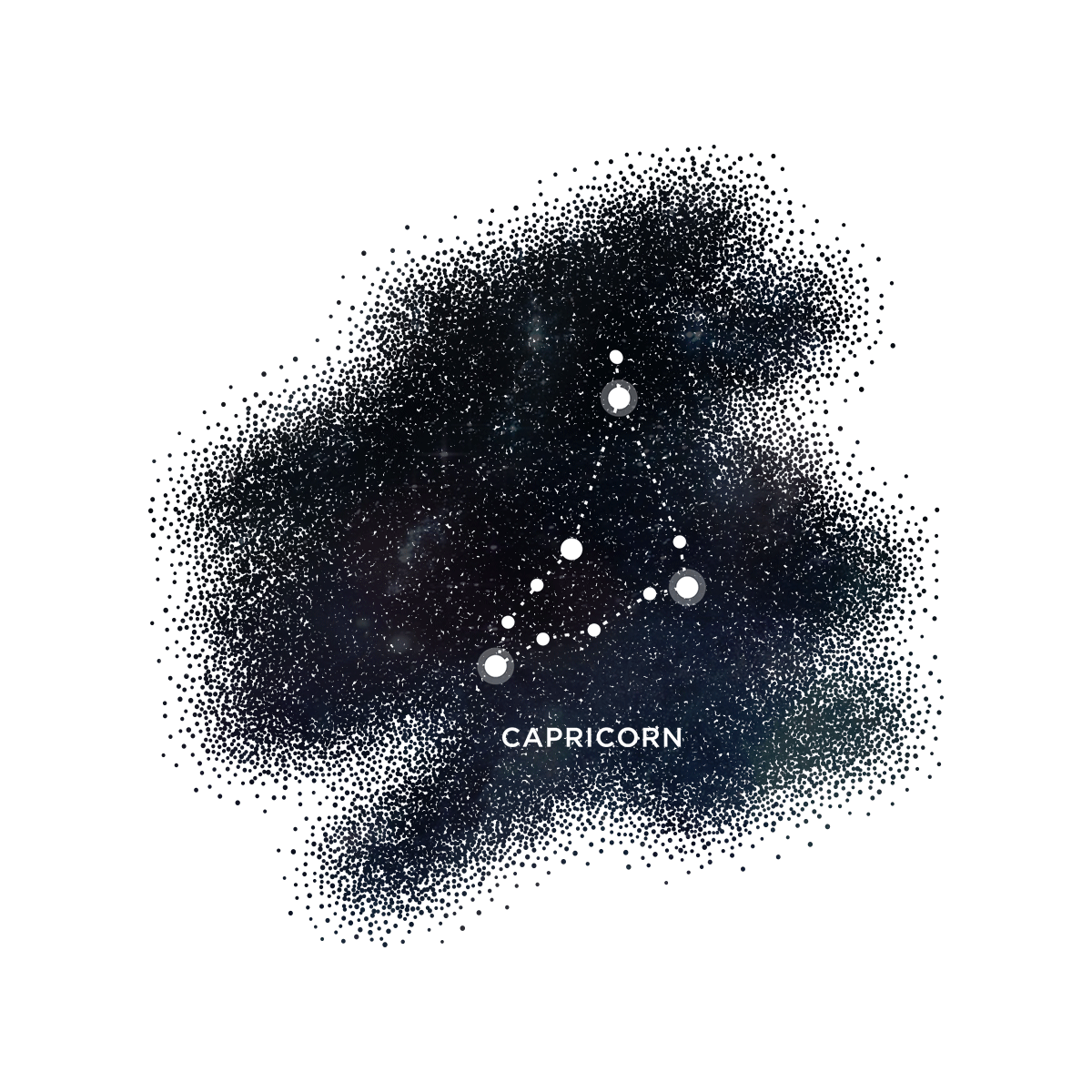 Capricorn: Get your money right this month, dear Capricorn. The Sun and Mercury are floating through your house of joint resources as August begins, kicking off the best period to update the budget, create a debt repayment plan, organize your taxes, and apply for a loan. It's also a stellar time to discuss your situation with a financial advisor – and your partner. If you take care of your cash, it will continue to take care of you. The Full Moon on the 11th could signal an essential change in your income. You'll want to keep your eyes on your dough because the energy is somewhat unpredictable. A fast rise followed by a loss is possible – or vice versa. Venus adds sexy sizzle to the bedroom beginning on the 11th. If you've been in a dry spell, this is good news! Don't hesitate to let your boo know what turns you on – that way, you can be sure your needs are met. (Psst…don't forget to reciprocate – sharing is caring!). Work will be center stage when Mars enters your 6th house on the 20th. The next few months will force you to take a leadership role on the job. Don't like your current gig? Start an aggressive search for something else. You could land your dream job within months! Also: it's too easy to get hot under the collar with your coworkers. Be careful you don't burn important corporate bridges, even if you're searching for an exit. Visit faraway places when the Sun spends a few weeks in the travel sector of your chart starting on the 22nd. Late summer in a mountainside chalet or hanging on a tropical beach will soothe your spirit so you can continue to fight the good fight. The New Moon on the 27th is your best day to slip away – plan your trip then, and you'll be ready to slay when September arrives.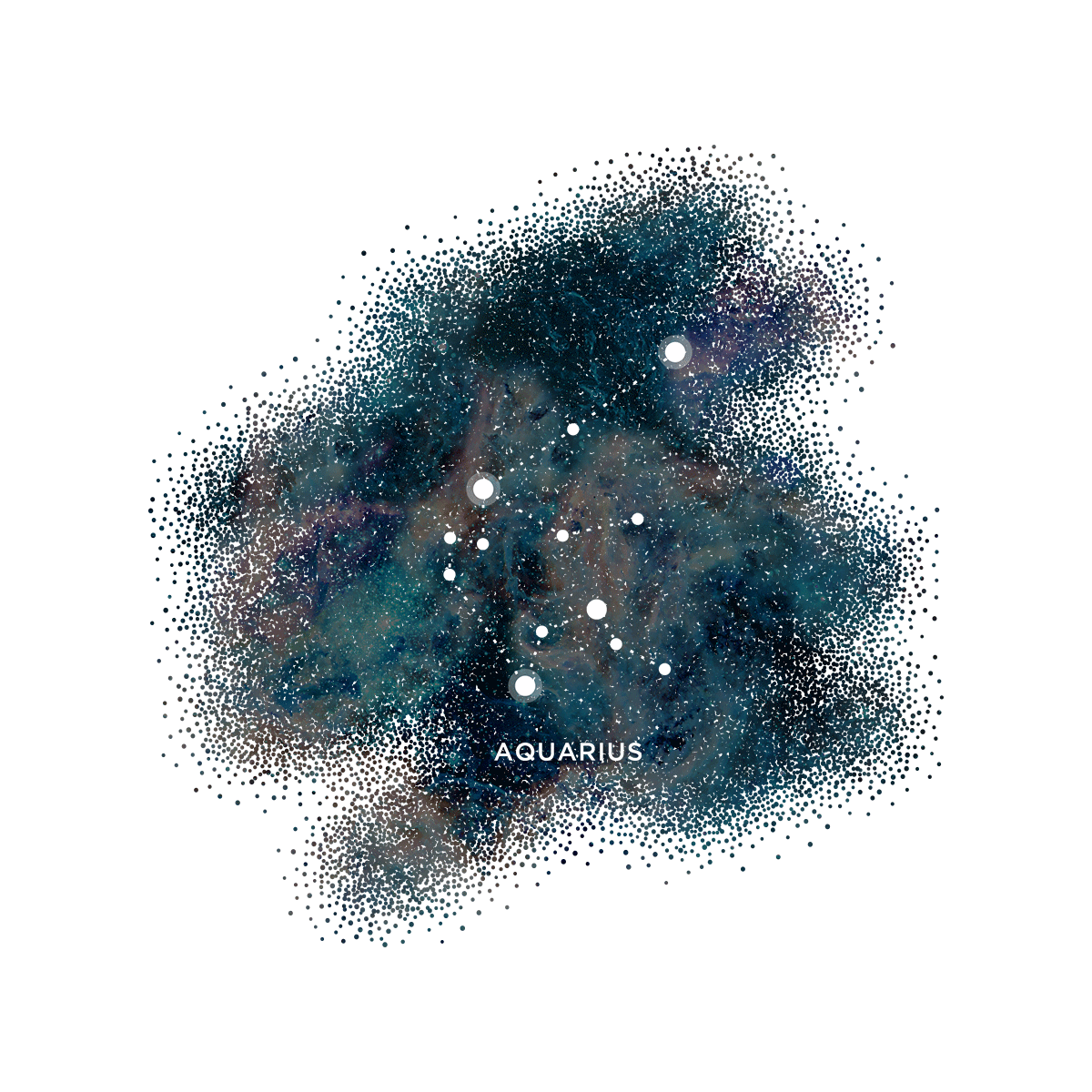 Aquarius:

Do you want to be a free agent or in a committed partnership, dear Aquarius? That's the question to ponder as the Sun and Mercury glide through the relationship section of your chart. A relationship shows potential once Venus joins up on the 11th – but the Full Moon is also occurring in your sign the same day, which may make you hesitant to couple up. But give it a few days – you might change your mind. Once Mars sashays into your romance zone on the 20th for an extended period, it's likely you can forge a deep connection with someone. Already in a relationship? Expect intense new levels (and possible arguments) as you explore the durability of your union. One thing is for sure: Aquarius is getting a massive opportunity to strengthen a bond – or find true love. Finances improve once the Sun floats into your house of joint resources on the 22nd. This marks the perfect time to update your budget – or pool your money with your honey. Set your sights on a romantic getaway when Mercury spends a few weeks in Libra beginning on the 25th. A sweet weekend at a bed and breakfast on the coast could cement your bond. The 27th has a New Moon shining the perfect light for a hot night in the boudoir. Sparks are flying and maybe, just maybe, being with someone on the regular ain't so bad.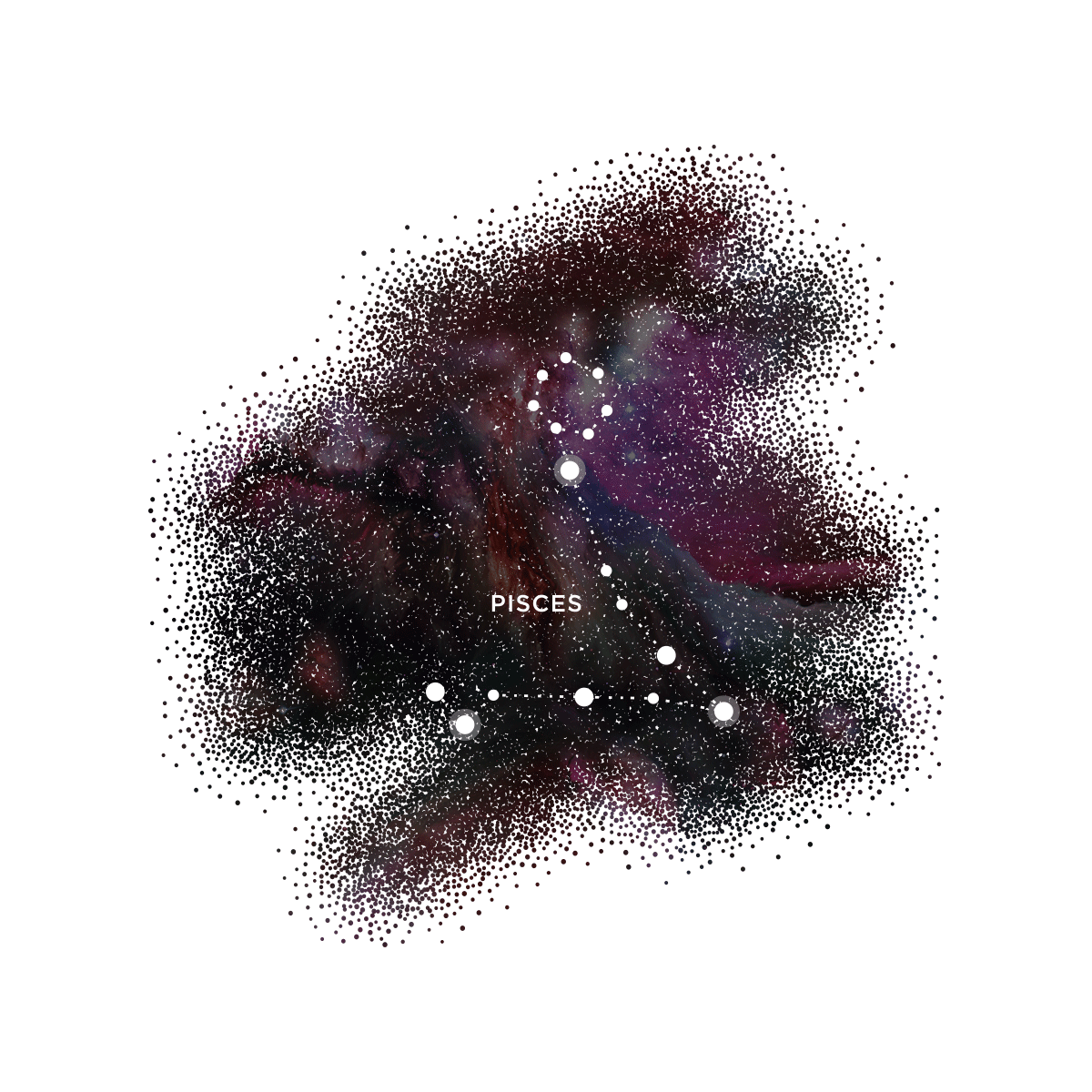 Pisces: You want to rest this month but can't, dear Pisces. As August begins, the Sun and Mercury are in your house of work, which finds you pushed into a leadership role on the job. You'll need to take the reins if you want to see anything done right. Thankfully, Venus will arrive on the 11th, the perfect transit for harmony in the office. You can get folks on your side – and that means greater productivity! Yay! The 11th also has the Full Moon in your rest zone – work hard during the day, but make sure your evening is free to do nothing at all. Your home becomes a beehive of activity when Mars heads into Gemini on the 20th. If you want to renovate your crib, you've got a few months to get hammering! One caveat: family drama could be explosive at times. Keeping the peace will feel like a full-time job. You're usually good at playing neutral, but your next of kin will test that over the next five months. Once the Sun sails into your 7th house on the 22nd, you can lead your team – and your family – in the best way. You look great in charge! Finances need more attention when Mercury tours the joint resources section of your chart, starting on the 25th. Keep a close eye on your revenue, especially when Mercury stations retrograde next month. Errors are possible – but they can be avoided if you watch them like a red-tailed hawk. A loved one reveals something on the 27th's New Moon. This could change your relationship profoundly. (Psst…if you have something to say, this is your day.)

Hey you! I have a free series for astro-newbies: Star School.
I've also got a book you might want to check out: Astrology For Real Life – A No B.S. Guide for the AstroCurious.
Astro-Biz Digest
Hey! Want to find out the optimal dates for everything on your business to-do list? Check out The Astro-Biz Digest. It's a forecast + planning guide especially for entrepreneurs. YAY!