Monthly astrological forecasts and horoscopes!
MAY 2021
Eclipse season! Mercury retrograde! Jupiter in Pisces! OMFG MAY!
Okay, now that I shouted that out, let's hash this month out, people. A lot is going on – some good, some challenging – but if you approach it all with mindfulness, you'll be a-okay…and you might learn something about yourself too!
Let's start off with Mercury in Gemini on the 3rd. Mercury rules Gemini so you can bet your sweet bippy it's happier than a bear in an overfilling honey pot. Communication becomes clever, thinking is accelerated, and wit is IN. This transit is your best bet for learning a new skill or getting your point across (in a smarty-pants way). This transit hangs around until July 11th. Why so long? Retrograde (rut-roh-grade!)! More on that in a sec.
Variety adds spice to romance when Venus floats into Gemini on the 8th. This is a flirty placement for Venus, which means sexy texts, lively conversations, and love poems could take your love life from tepid to hot-to-trot. A little mental stimulation goes a long way to forge connections! Venus remains in the sign o' the twins until June 2nd.
You can get a fresh financial start on the 11th when the New Moon in Taurus arrives. Update your checkbook, apply for a promotion, negotiate a bigger salary, or begin a savings plan. You'll also want to set intentions around security, creativity, and money today. (I set New Moon intentions every month – my fave book on this topic is New Moon Astrology by Jan Spiller.)
BIG NEWS: Jupiter will be in Pisces from the 13th until July 28th. This is huge. Here's why: Jupiter is the traditional ruler of Pisces, which means it operates well here. Jupiter in Pisces elevates compassion, intuition, creativity, and generosity. Sensitivity is heightened, which allows for empathy. These few months will give you plenty of opportunities to make art, give to those less fortunate, connect with the divine, and be a do-gooder. That being said, the shadow side of this transit is martyrdom, twisting the truth, and escapism. You'll want to keep your feet firmly planted on the earth if you wish to avoid this.
The Sun in Gemini on the 20th puts the focus on social activities, great conversations, and knowledge. We're all itching to get out of the house and off the regular routines. The weeks the Sun moves through this sign could bring invites to fun things, lively communication with buddies, and perhaps some interesting new people. Be careful your desire for variety doesn't cause you to say yes to too many things. A few boundaries will keep you from scattering your forces to the wind. This transit lasts until June 20th.
Ponder your lessons and limitations when Saturn stations retrograde from the 23rd until October 10th. If the structures in your life aren't supporting you, you may need to rethink…or redo. A few old issues may come back to the surface, giving you the necessary feedback to course-correct once and for all. On the world's stage, it's time to get serious about equity. You can't pay lip service by putting up a few memes and calling it a day. If you want everyone to have a seat at the table, starting thinking about what you can do to hold the people in charge accountable – and demand something better for the collective.
Heads up: we've got a Lunar Eclipse in Sagittarius on the 26th. This day could reveal a significant truth – perhaps something you don't want to see. Something will come to an abrupt end – but it will leave space for new beginnings…and new truths. History is being rewritten – what is your truth going forward? Figure out what direction your moral compass is turning – and be ready to make bold changes.
May ends on a thud when Mercury stations retrograde on the 29th. Conversation fails, technology drama and travel misery are all possible. Best plan: think ahead, schedule in time for potential delays, and watch your words. You'll also want to avoid signing contracts or buying new gear until everything turns direct on June 22nd. Deep breaths and much patience as we careen into June. Sigh. 
Get ready for 2021 with The Tarot Lady's Ultra-Deluxe Superfly Astrology Guide for 2021!
Psst…If astrology leaves you confused AF, you need to get my book: Astrology For Real Life – A No B.S. Guide for the Astro-Curious. Available everywhere books are sold!
Annnndddd here's your personal monthly horoscopes: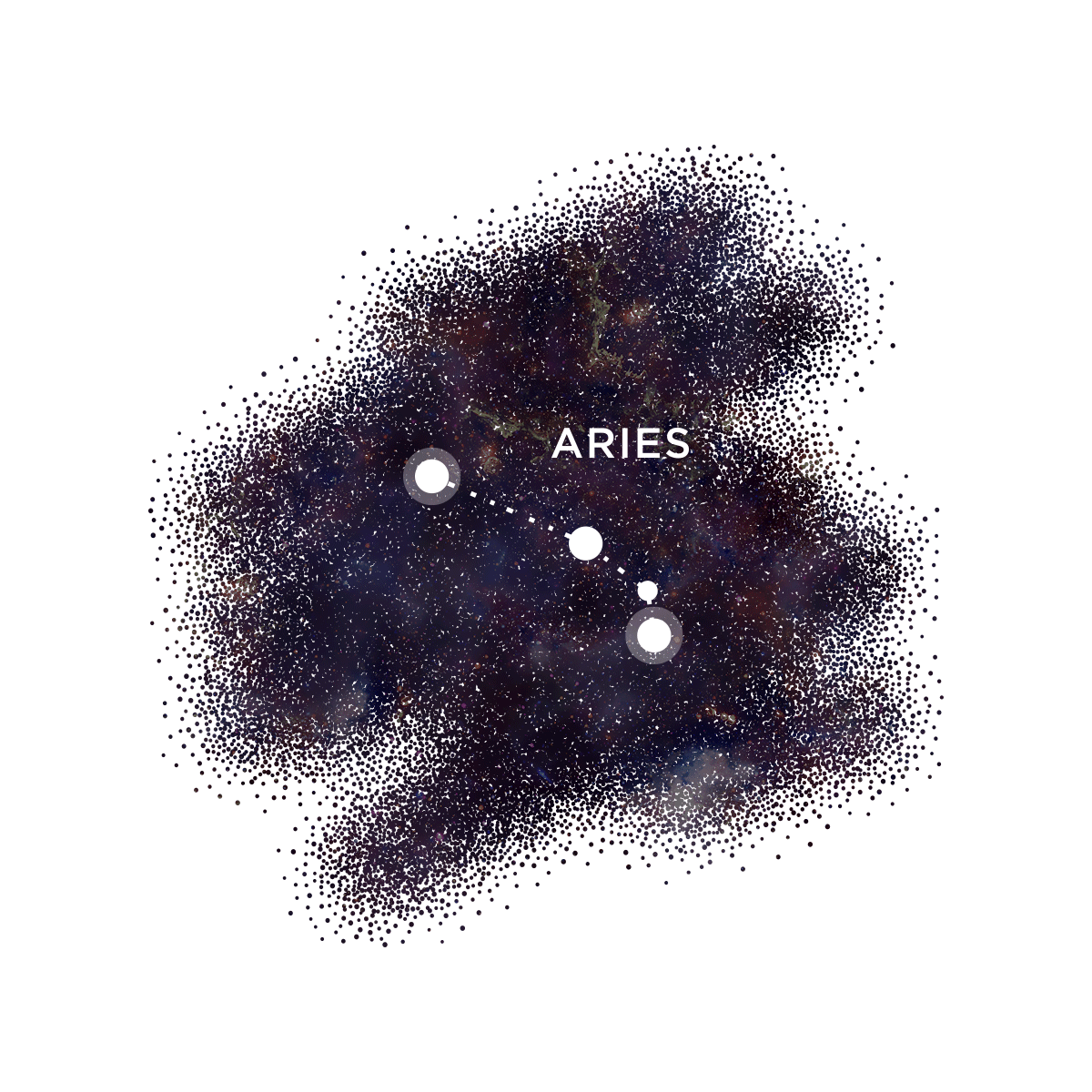 Aries:

Brace yourself, dear Aries. May isn't playing around – and neither should you. As the month begins, you've got a slew of planets holding court in your money zone. This means you'll need to hustle hard to get those rubber bands in the door – and pay close attention to how you're managing your funds too. It's too easy to let it slip through your fingers, but mindfulness can help keep a tighter grip on that cash. Your mental processes accelerate when Mercury hops into your 3rd house on the 3rd. You can learn new things, update your skill set, and/or communicate your most innovative ideas during this transit. Venus will join Mercury on the 8th, adding a pleasing element to your words. If you need to negotiate a deal or are trying to get your flirt on, the right bon mots are spilling from your lips. The New Moon on the 11th reveals a fresh money-making opportunity. If you're worried about your revenue, this marks a day when luck turns in your favor. Jupiter will stroll into your 12th house for a three-month stay starting on the 13th. Introspection and mediation will benefit you greatly during this spell. If you've been considering therapy, Jupiter in the 12th is a green light to start. It's also an ideal period for works of compassion, retreats, and intuition development. There is also spiritual protection around you now – trust your angels are working hard on your behalf. Your bold ideas catch fire – and put a lot of attention on you when the Sun slides into your 3rd house on the 20th. Take pride in your smarts – and don't shy away from sharing what you know. You've got four weeks to let everyone see how brilliant you are – own that! Saturn retrograde on the 23rd allows months to ponder your friendships. Are you hanging with a supportive crew…or not? Is it time to release a few toxic folks from your inner circle? Also: are you a good friend? Clean up your social circle, and you'll end the year with a posse who really has your back. The Lunar Eclipse on the 26th lands in your 9th house. This could indicate a massive ending in an educational goal (ex: you graduate from school). It's also possible you may receive news about a trip. You may have to make a change around your plans – but might need to wait a bit. Here's why: Mercury will be retrograde on the 29th, putting a funky spin on all your travels. Delays, miscommunication, computer error, road construction – if there is an obstacle to getting your wanderlust happening, this transit will find it. Be patient, expect slowdowns, and perhaps schedule your adventures after Mercury stations direct on June 22nd. It will be less aggravating then.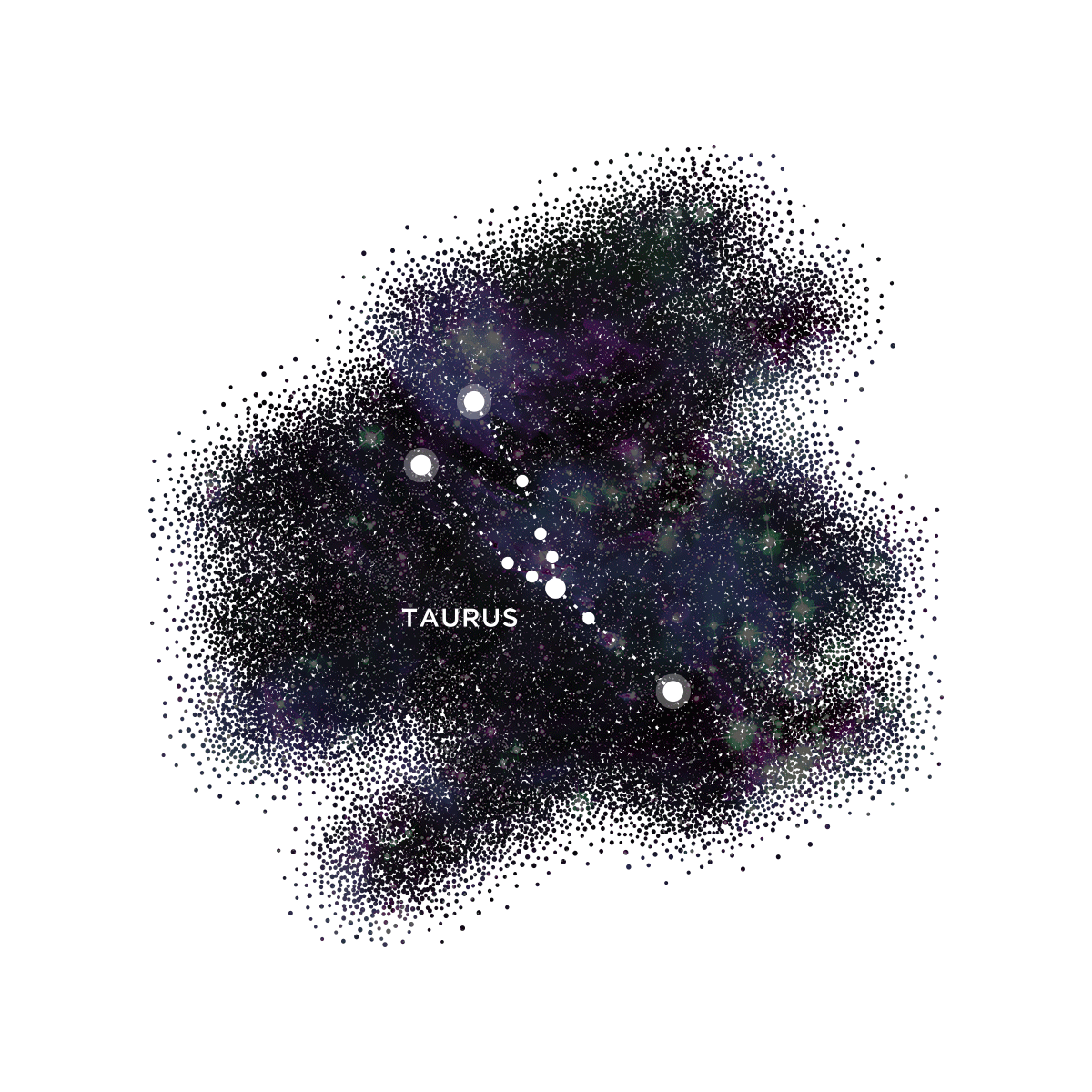 Taurus: It's Taurus season, so you know what that means: you're in your element! Move with confidence because all eyes are on you. A cluster of planets in your sign as the month kicks off gives you a special glow that allows you to attract all the things you want. Work the room and your charm – and watch the goodies come in! Yay! Negotiate contracts to your favor when Mercury skips into your money zone on the 3rd, followed by Venus on the 8th. You've got the winning hand as May continues to unfold – ask for what you want and do not settle for less than what you're worth. The New Moon is in your sign on the 11th – which could bring more attention on you. This day could put you in the public eye in a flattering light. Grab the mic and strut your stuff today! Your circle of influence expands when Jupiter heads into your 11th house on the 13th for a three-month tour. Network your face off, and you may end up with some real shot callers in your orbit. Of course, this period could simply be more social. If you've been cooped up (who hasn't?), it might be lovely to reconnect with your besties. Your earning power gets supercharged when the Sun glides into your 2nd house on the 20th. You're one of the best money-makers in the zodiac, so this is good news to your ears. If you've struggled with your income, everything is turning around most delightfully. Saturn retrograde on the 23rd means it's time to rethink your career direction. Sure, you've kicked ass for a long time…but do you want to keep going at this pace? Is it time to chill out a bit, or do you need to upgrade your hustle? You've got a few months to think about this – so take your time and trust you'll feel out the best answer for you. The Lunar Eclipse on the 26th lands in your 8th house of joint finances. This means a massive change will happen to a source of income. A loan may come due (or through), a bill may get paid off, or you may receive a surprise from the taxman. Be ready to take action if you don't like the change. Mercury stations retrograde on the 29th, bringing a three-week financial headache. You'll want to keep an eye on your expenses if you're going to avoid undoing all the progress you've made this month. That also means: no get-rich-quick schemes, splurging on bullshit, or bailing out relatives. The more mindful you are, the more likely you'll keep your dough safe as June rolls in.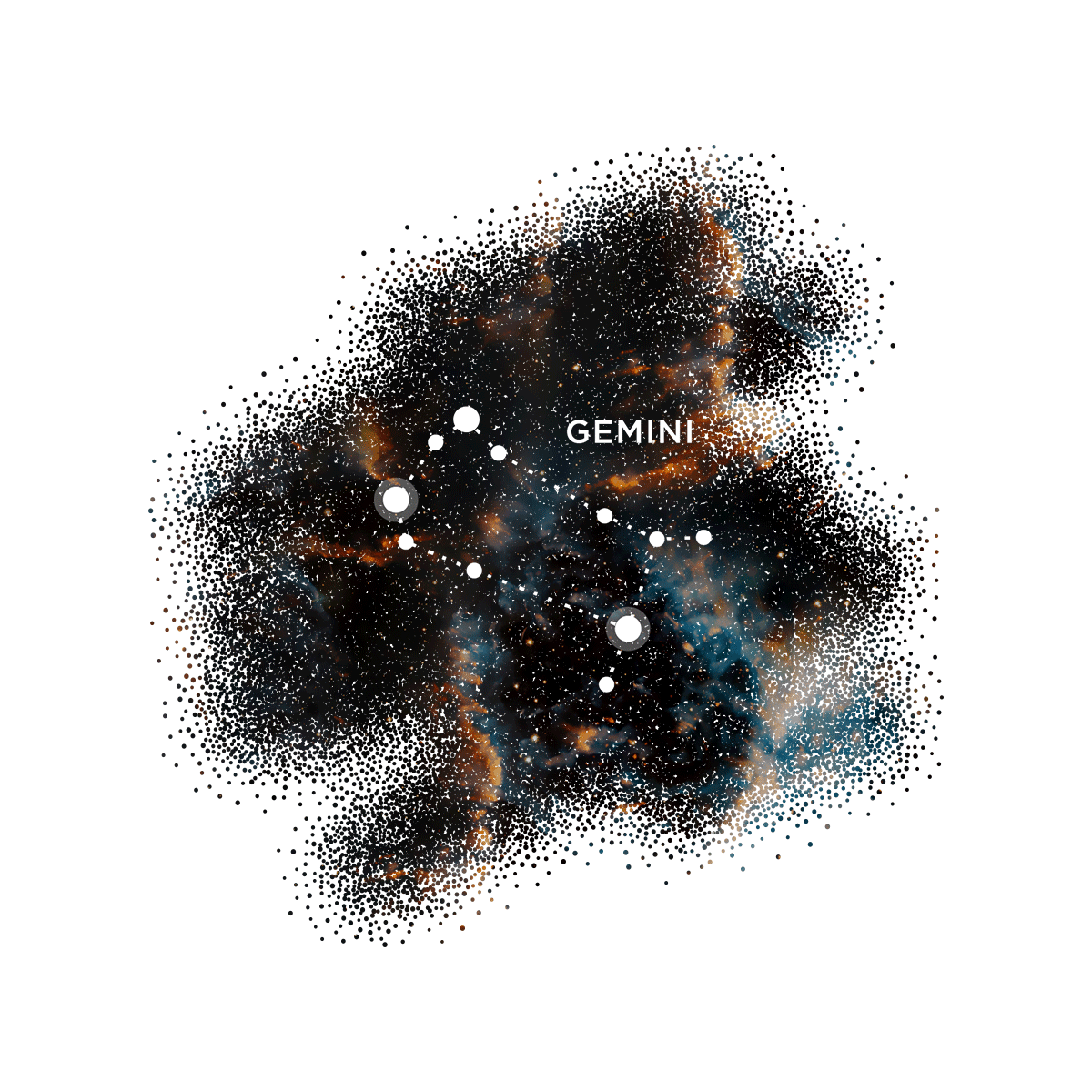 Gemini: You're introspective as the month begins, dear Gemini. Your 12th house is activated with a cluster of planets at the start of May, which puts your gaze firmly on your navel. This is the fab month for therapy, inner work, or spiritual retreats. Put your energy there, and you'll be refreshed when Gemini season kicks in on the 20th. If you've got something to say, you'll have no trouble expressing your thoughts when your ruling planet, Mercury, lands in your sign on the 3rd. This transit gives you the confidence to share your ideas with the world beautifully. Just be careful that you don't assume you're the smartest in the room when Mercury stations retrograde at the end of the month. If you do, you might get bested by someone more clever than you. More on that in a minute. Update your look when Venus enters your sign on the 8th. If you're sick of your hairdo or your duds don't fit you right, change it up. You'll feel better if you like the way you look (even though you probably look fine as you are). A major mental breakthrough occurs with the New Moon on the 11th. You may receive an epiphany – or experience a fresh way of looking at the world. If you've been hung up on an issue, this is a good thing. Your star rises when Jupiter enters your 10th house for three months, beginning on the 13th. A lot of attention will be on your work. If you've been busting your ass, the rewards are coming your way at last. Be ready to be seen in a whole new light – enjoy that recognition! The Sun will be in your sign on the 20th, the beginning of Gemini season. You're out of the cocoon and ready to play! As the temps rise, your mood elevates – and you'll be having a lot more fun. Contemplate going back to school or traveling the world when Saturn stations retrograde in your 9th house from the 23rd until October. If these activities interest you, you've got time to explore whether they make sense…or not. By the time the year comes to a close, you'll know if you're heading for a university or world tour. The Lunar Eclipse on the 26th brings a shake-up to a relationship. One of your key partnerships may come to an end at that time -freeing you for new connections. If you're making a decision about a relationship around that time, give yourself a few more days. Once the eclipse smoke clears, you'll have a better idea of which end is up…or down. Mercury will be retrograde from the 29th – June 22nd in your sign, an unwelcome transit in an otherwise favorable time. This could find you stuffing both your feet in your mouth on various occasions. If you don't watch your words, you may be stuck in non-stop damage control. Best plan: think before opening your mouth – and if you don't have anything nice to say, can it.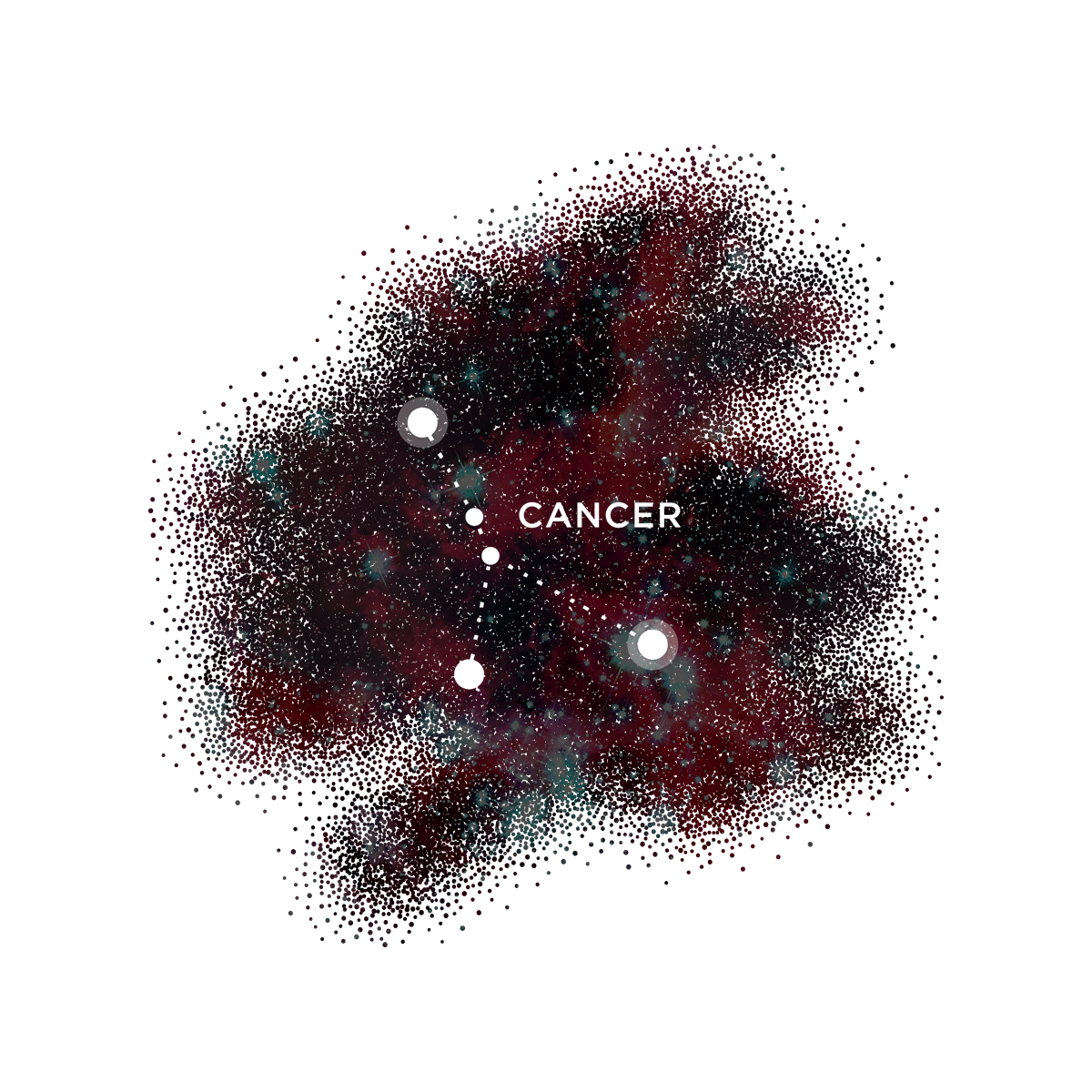 Cancer: As the spring flowers bloom, you're enjoying a bit more social activity, dear Cancer. The Sun, Venus, Mercury, and Uranus hold court in your 11th house, which means invitations are plentiful and the celebrations too good to pass up. There may be a flurry of graduations, weddings, or other such thing happening – enjoy yourself and stay safe! You're privy to everyone's secrets when Mercury drifts into your 12th house on the 3rd. Everyone's business becomes your business, whether you want to know it or not. Romantic intrigues are possible when Venus joins Mercury on the 8th. Perhaps you'll be engaging in something naughty on the down-low? No one needs to know – and you'll be sure they don't. The New Moon on the 11th could find a new friend entering the picture. This person may play a significant role in the rest of 2021, so defo pay attention to who arrives around that time. Expand your horizons when Jupiter sails into your 9th house on May 13th. Summer travels could spice up your world and brighten your mood. Jupiter remains here until July 28th – be sure to get as many trips in as you can before then. Schedule in time off when the Sun lays low in your 12th house for a month, beginning on the 20th. After a few weeks of non-stop social activities, time to rest will soothe your spirit. A shake-up on the job is possible when the Lunar Eclipse hits your work zone on the 26th. A job assignment could end, a project completes, or your place of business may be shifting gears. Be ready for a quick pivot if need be. Secrets come out in the open when Mercury retrograde kicks in from the 29th until June 22nd. Suddenly, every mouth is open, and people are talking. If you want to keep anything private, the best advice: shut your beak.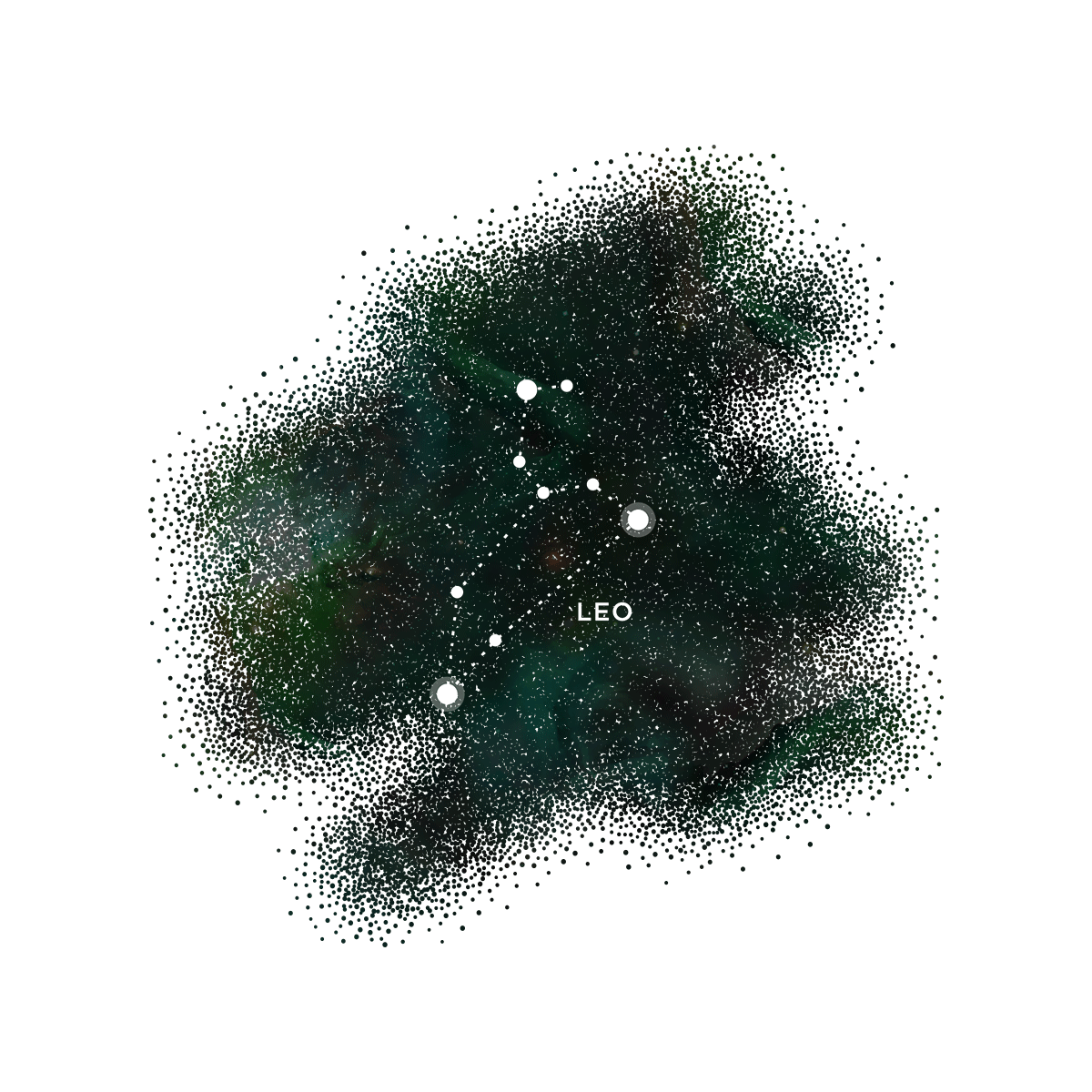 Leo: The spotlight is on you, and you're loving it, dear Leo! Your ruling planet, the Sun, is palling around with Mercury, Venus, and Uranus at the beginning of May, which gives you tons o' star power. You're not one to shy away from the center stage – grab the mic and soak up that applause as much as you can! Invitations begin flooding your inbox once Mercury heads into your 11th house on the 3rd, followed by Venus a few days later. You're on everyone's VIP list for all the swank gatherings. Wherever the cool things are – you're in the middle of it all! The New Moon on the 11th opens up a huge opportunity. This is your lucky break – grab the brass ring and toot your horn when the doors of possibility swing wide open for you. Your financial outlook brightens considerably when fortunate Jupiter spends a few months in your 8th house of joint finances beginning on the 13th. Benefits could come your way through a partner, business venture, loan, inheritance, insurance, or tax break. Make an appointment with a financial advisor if you're unsure what moves will be in your best interest. An updated budget or savings plan could steer you in the direction of true security. (Psst…Jupiter in the 8th could also increase your sexual appetite. Ahem.) The Sun takes up residence in your 11th house starting on the 20th. What does that mean? MORE social activity. Expect to be out and about more than ever. Old friends come back into the picture, and a few new ones may enter your life as well. Saturn retrograde on the 23rd will give you ample time to weed out the flakes and the fakes. A few key relationships may fade into the background while others become serious. You're creating a better circle of support as the rest of 2021 rolls on. By the end of the year, your entourage will be tighter than ever. The Lunar Eclipse on the 26th closes the door on a romantic situation once and for all. If you've been holding out for that ex to return, this day will bring closure. For some, this day could illuminate what you want with your current flame (ex: a commitment). In contrast, others may be ready to consider starting a family. Mercury retrograde on the 29th start trouble with a few friends. The weeks that follow could find your besties at odds and you in the middle – or you're talking smack and getting caught. You'll want to be mindful of your words if you want to avoid wrecking your party scene!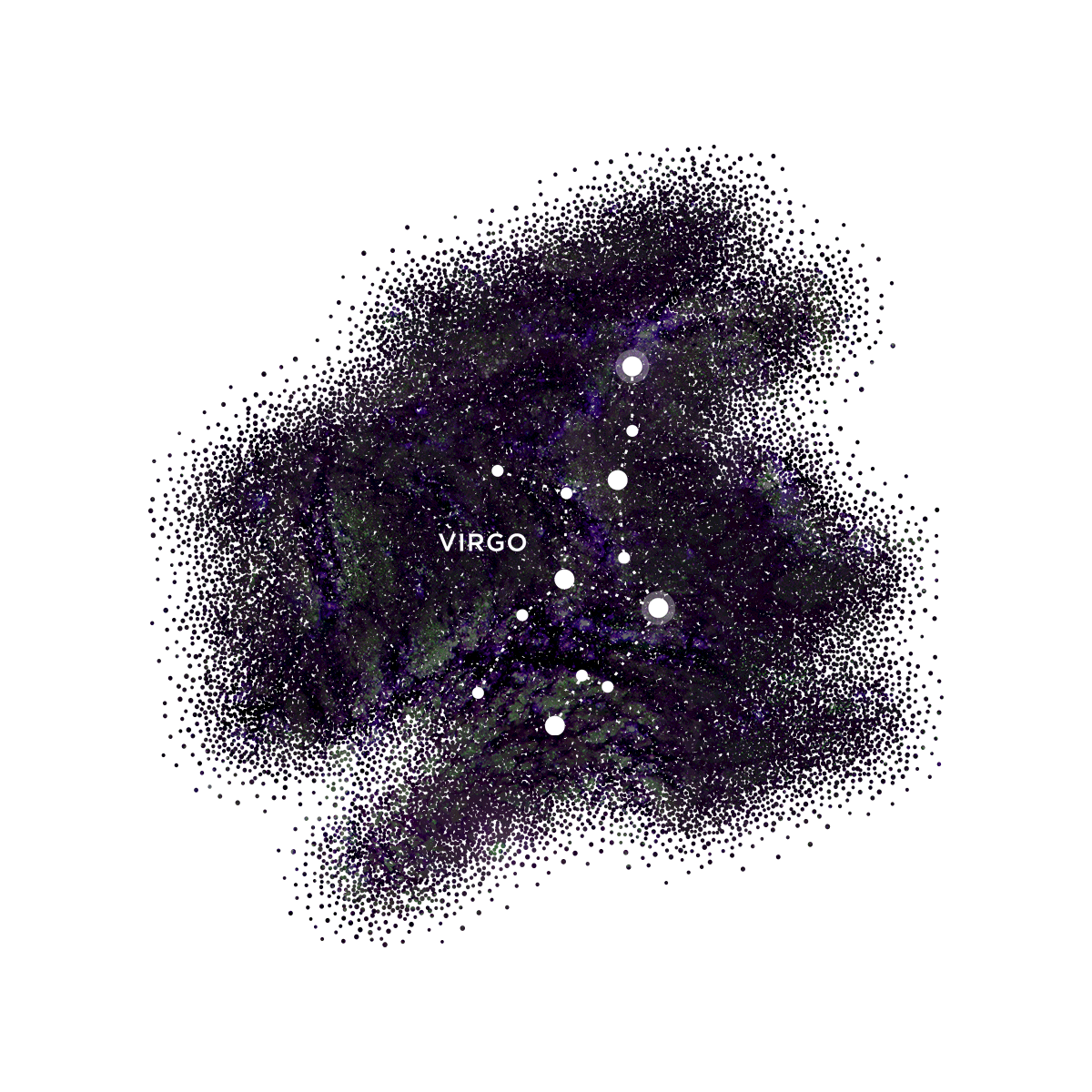 Virgo: May could find you traveling to parts unknown, completing your exams, or starting a new course. The Sun, Mercury, Venus, and Uranus are having a blast in your 9th house, which opens the doors for adventures or education. Maybe both. Many short trips for business are possible when Mercury hits up your 10th house beginning on the 3rd. You could also find yourself loaded up with lots of meetings at work, which could mean long hours. Fortunately, Venus will join Mercury on the 8th, giving you the grace to manage those negotiations like a pro and win the public's favor. Schedule a vacation on the 11th when the New Moon lands in your 9th house. This illuminates the perfect possibility for a getaway. You don't need to go far to satisfy your wanderlust. Even a few days away in the countryside or a cool city you've always wanted to visit should do the trick. Beneficial relationships show up in your world beginning on May 13th, when Jupiter takes a pit stop in your 7th house for three months. New partnerships could bring many blessings while current ones find a harmonious groove. Your visibility gets a big boost when the Sun marches into your 10th house on the 20th. This puts you squarely in the public's eye – do not be shy. OWN IT. At work, you can impress the top brass if you take on the role of leader. Saturn retrograde in your 6th house leads to months of increased work responsibilities. During this time, which lasts a few months, you'll want to consider if this is really the career you want – or if something else might be more aligned with your bigger vision. If you're feeling the latter, perhaps this is a great time to start planning a bold new vocation? The Lunar Eclipse on the 26th brings a massive change to the home front. You may move, sell your home, or a loved one may depart. Be open and ready to adjust. Mercury retrograde from May 29th through June 22nd could deliver some bad PR, especially if you're not careful with communication. One wrongly worded statement, email, blog post, or tweet could land you in hot water. If you want to avoid that, you might want to think mighty long and hard about what you're putting out there. Damage control isn't a fun way to spend your summer.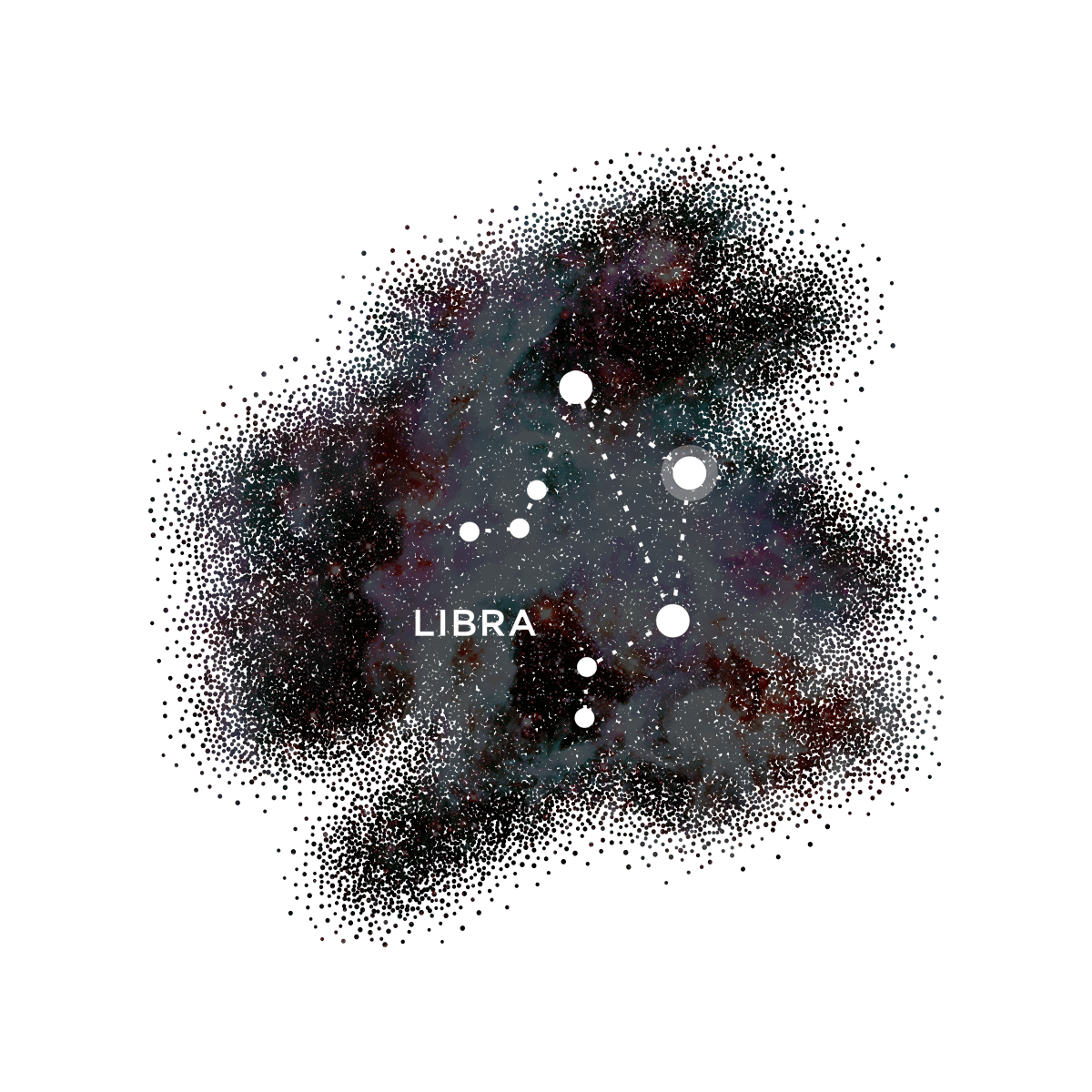 Libra: May is a mixed bag, dear Libra. Your 8th house has a party going on with the Sun, Mercury, Venus, and Uranus as the month begins, which wakes up your intuition and puts a lot of focus on money matters. Your instincts will be uncanny when it comes to making and handling your cash flow. There may be a few surprises, too – especially when the New Moon on the 11th illuminates a new source of income. This could turn things around significantly – so be on high alert for any opportunities that pop up around then. Plan a romantic journey or two when Mercury and Venus canoodle in your 9th house on the first week of the month. Try to do this before Mercury stations retrograde if you want to avoid drama. Once that retrograde kicks off, your travel situations could turn dicey on a dime, spoiling the mood. Conditions at work are hunky-dory when Jupiter enters your 6th house on the 13th. Your working environment will remain upbeat for three months – and you might receive a promotion if you step up your game. When the Sun joins Mercury and Venus on the 20th, your globetrotting urges get stronger. Somewhere warm beckons – and it's hard to say nope. Saturn retrograde on the 23rd in your romance zone brings the question: what do you really want? Are you ready to commit – or not? Do you want children? These are great questions to consider for the next few months. By the year's end, you'll be clear – and ready to say "I'm in…" or "out." You've got one more suitable option for travel when the Lunar Eclipse lights up your 3rd house on the 26th. A few days away from the grind could recharge your batteries. That eclipse could also bring an important announcement – one that could change your world…or your mind. Mercury retrograde starts up on the 29th and hangs around until June 22nd. Travel delays could disrupt plans – if you're going anywhere, bring a big bottle of patience with you. You're gonna need it.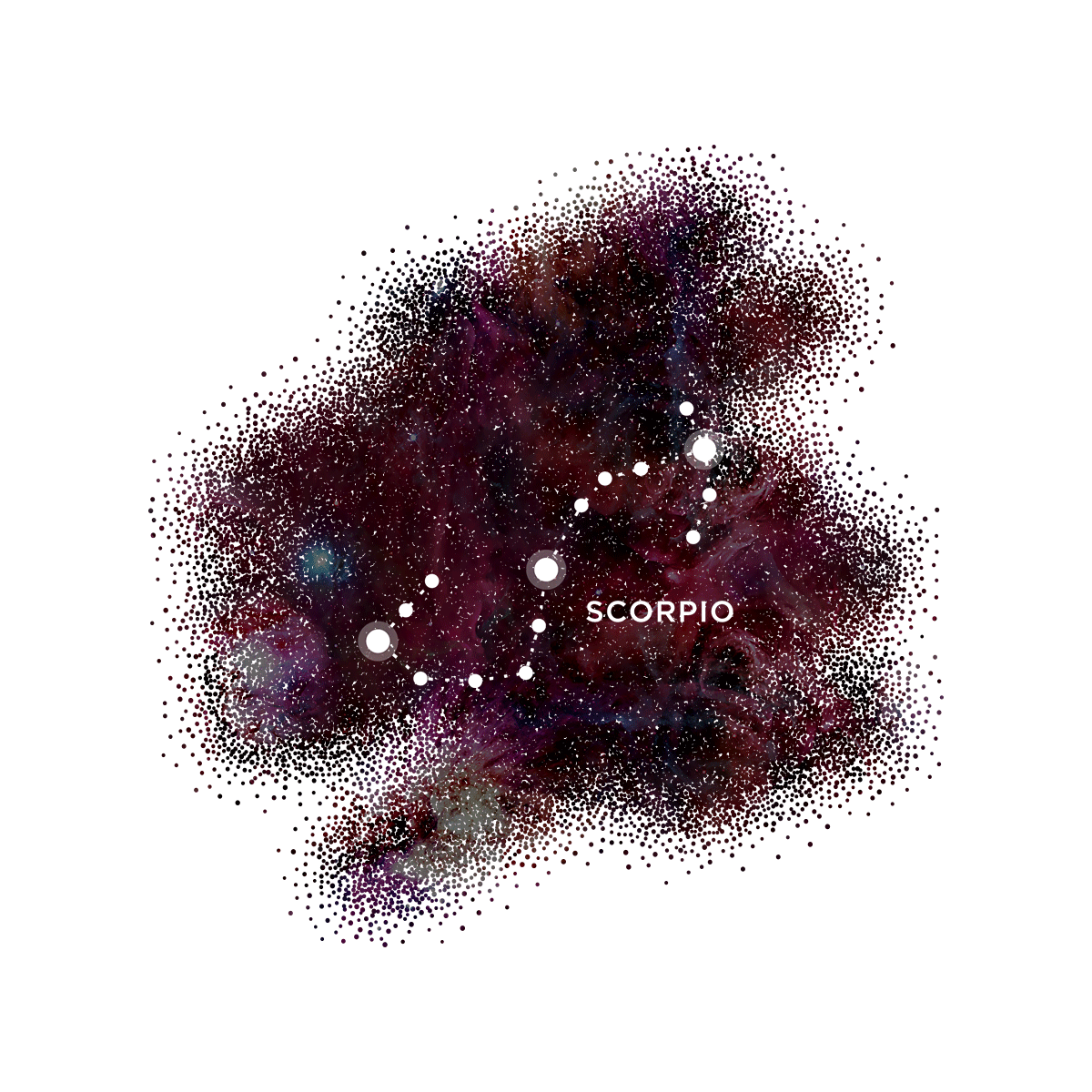 Scorpio: The spotlight is on relationships this month, dear Scorpio. The Sun, Mercury, Venus, and Uranus are sitting pretty in your 7th house, which could help you talk things out – or find the courage to end it once and for all. Take stock of the state of your most significant partnerships – and get decisive. Intimacy matters will be up for discussion when Mercury and Venus join forces in your 8th house a few days into the month. What's yours is yours, and mine is mine – or can we commingle our resources? The weeks that follow could bring closeness as you merge bodies and monies – or you may decide to go off on your own. Again: you must be the one making the decisions here. If you're not sure, the New Moon on the 11th will shed light on the truth of a particular relationship. For example, you may notice a special someone and begin a new romance. Or you may see someone's motives full and clear, which could be the final push to start fresh. Jupiter will be spending three months in your romantic sector starting on the 13th. A slew of new admirers may show up – which means you won't be alone for long if you decide to move on from a current situation. However, if you choose to stick it out, you may be surprised to find a greater spiritual connection. Finances improve when the Sun heads into your 8th house on the 20th. This transit brings opportunities to earn more income – get your hustle on, and you'll be in better shape soon. If you're thinking about renovating your living quarters, start making plans when Saturn stations retrograde on the 23rd. This transit will last for a few months, perfect for getting your nest in spruced up. However, you'll want to watch the budget because those home improvement projects could end up costing more than you expect. The Lunar Eclipse on the 26th brings signals a change in your income. This could be the end of one stream of cash and the beginning of a new one. An eclipse can bring a surprise or two – wait until a few days have passed, and you'll have a better idea of whether this is a good thing…or not. Arguments over money and unexpected bills could put a cramp in your style when Mercury turns retrograde from the 29th through June 22nd. This is a tense time for loans, joint finances, taxes, and bills in general. Pay very close attention to your dough – and minimize risks as much as you can. This will blow over soon enough, but it's better to play it safe until it does!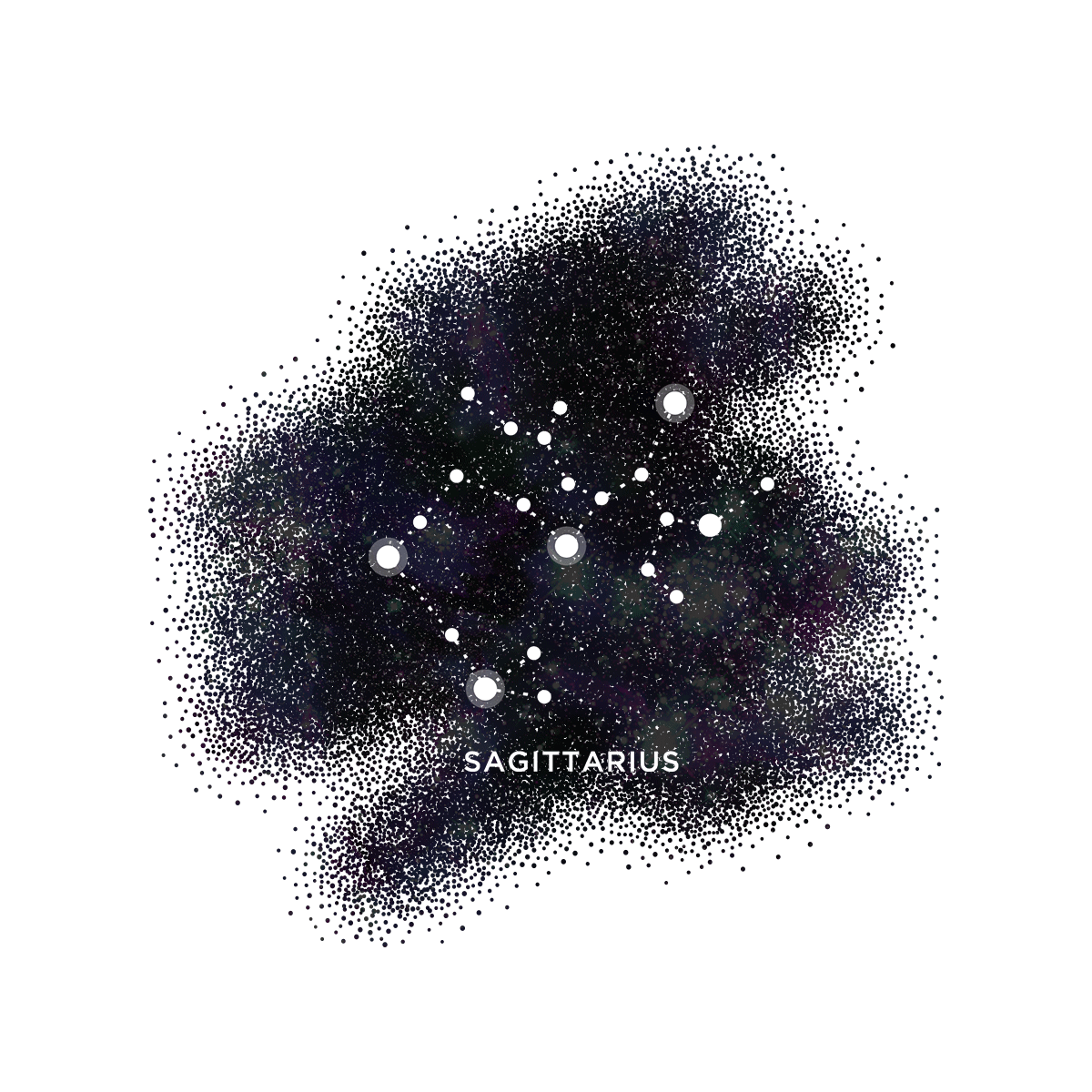 Sagittarius: This is a pivotal month for you, dear Sagittarius. It begins with a flurry of work. A flock of planets is occupying your 6th house, which puts an emphasis on the job. If you have projects piled up, there is no better time than May to get on top of your responsibilities. It's also a marvelous few weeks to streamline your routines. Declutter your work world, and you'll be less likely to get behind ever again. Need to talk things out with your honey? Mercury and Venus will be sliding into your 7th house a week into the month – perfect for sensitive conversations. Words of affirmation can help soothe even the prickliest partnership – be kind, truthful, and consider every word you utter. The New Moon on the 11th opens up an exciting opportunity. A new job or promotion is possible. If you're sick of your current gig, send in the applications today! Thinking of moving to a bigger crib? Jupiter in your 4th house from May through July is your best time to make plans. The Sun will step into your 7th house on the 20th, adding heat to your love life. If you've been working it out, now you can twerk it out! Haha! Single Archers may want to update their online profile and get their flirt on! The summer of love is ON! Short trips may be on your mind when Saturn stations retrograde on the 23rd. After a year of being cooped up, you're ready to go anywhere. But with the pandemic still causing problems, you'll have to keep your wanderlust aspirations to shorter distances. Heck, you can still find adventure in your own city if you know where to look! And now…the big news. An eclipse occurs in your sign on the 26th. Some aspect of your life is coming to an end now. This may be your work or some other way you identified yourself. Like a phoenix, you are ready to burn things down that no longer work to create space for rebirth. This cay could also bring some news that shakes up your world a bit. Give it a few days to see what's up before making any decisions. Just know any changes that happen around this day will be permanent – so let it go and trust it's for the best. Mercury retrograde in your 7th house from the 29th through June 22nd ties your tongue and gets all the words wrong. Communication breakdowns in relationships could stall progress or create new drama. Watch what you say – and if you sense something is turning into a major row, put it off until the smoke is clear and your words are too.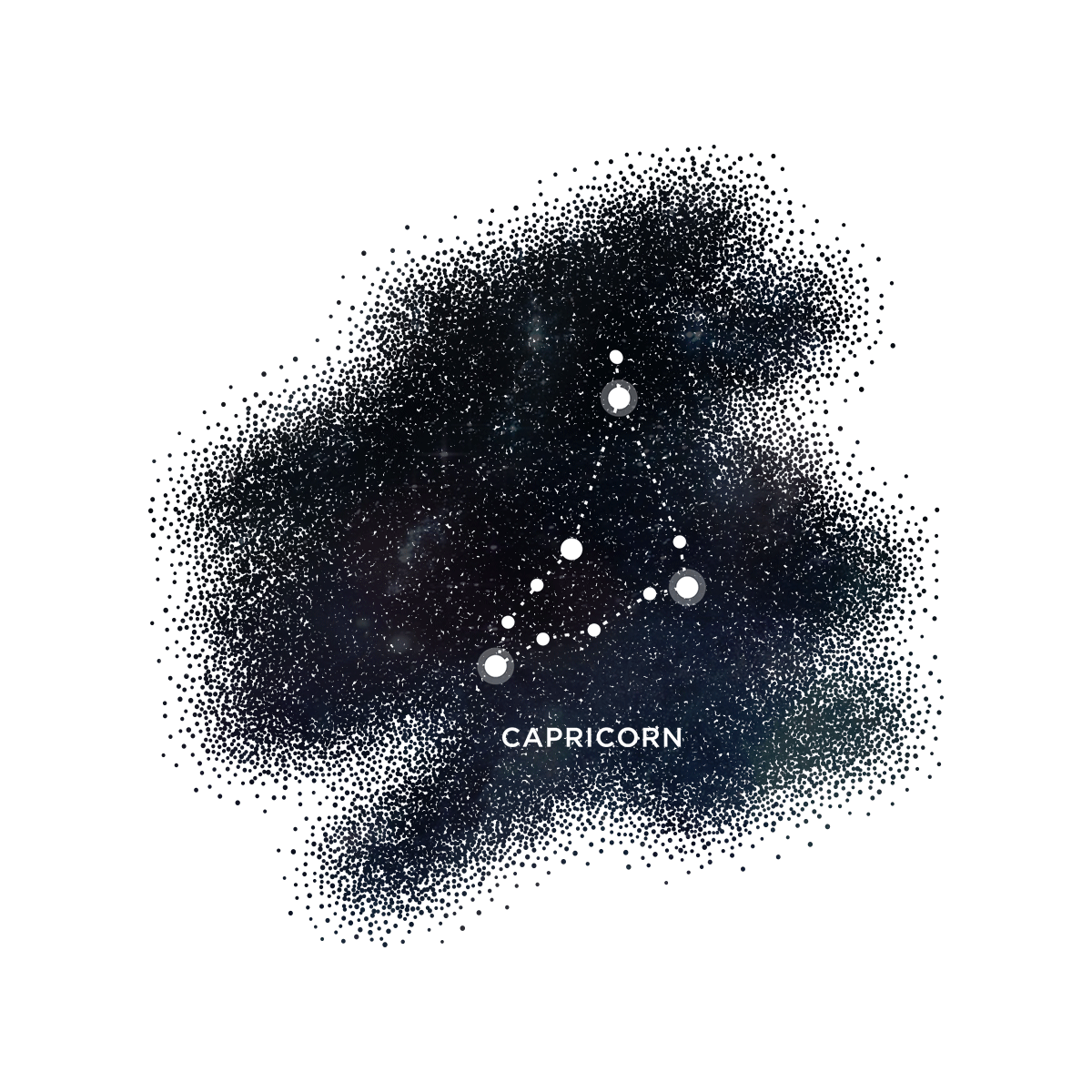 Capricorn: May brings a whole lotta spring fever, dear Capricorn. An active 5th house at the start of the month promises romantic opportunities galore. Renewed attention from a current flame or a spring fling with someone new? Maybe both! This will certainly add some excitement to your life. You're at your Capricorn best on the job when Mercury and Venus take a walk into your 6th house a few days into the month. Negotiations will turn in your favor as you take the reins at work. Your competence and charm are on full display – making it too easy for multiple victories. The New Moon on the 11th raises the romantic stakes. This could signal a new level with your boo – or a completely new person entering the picture. It's also a lovely lunation for Capricorns who want to become parents. If you're thinking about trying for a baby, this is your permission slip from the Universe to get going! Jupiter will be in your 3rd house for a few months beginning on the 13th. This means many small journeys, new interests, and lots of communication with your neighbors. One day, you're studying the ancient ruins, the next day, you're jetting off to Bermuda, and a week later, you'll be hobnobbing with the neighbors for a socially distant summer gathering. This promises to upgrade your summer into one of the most interesting yet. If you're ready for new mental stimulation, your wish is granted! Your star ascends at work when the Sun skips into your 6th house on the 20th. All eyes are on you for leadership duties. You won't disappoint. Leadership is your jam – so take command and score! Take the 26th off if you can. A Lunar Eclipse will be happening in your 12th house of rest then. If you've been pushing it (as always), a day to do nothing at all will get you re-grounded. You'll need that because the 29th is the start of Mercury retrograde, a three-week journey into work hell. Deadlines get messed up, negotiations fall apart, and every tech fail that can happen…happens. Have you lost your golden touch? Not quite. Stay on the ball, and you'll be solid gold no matter what is being thrown at you.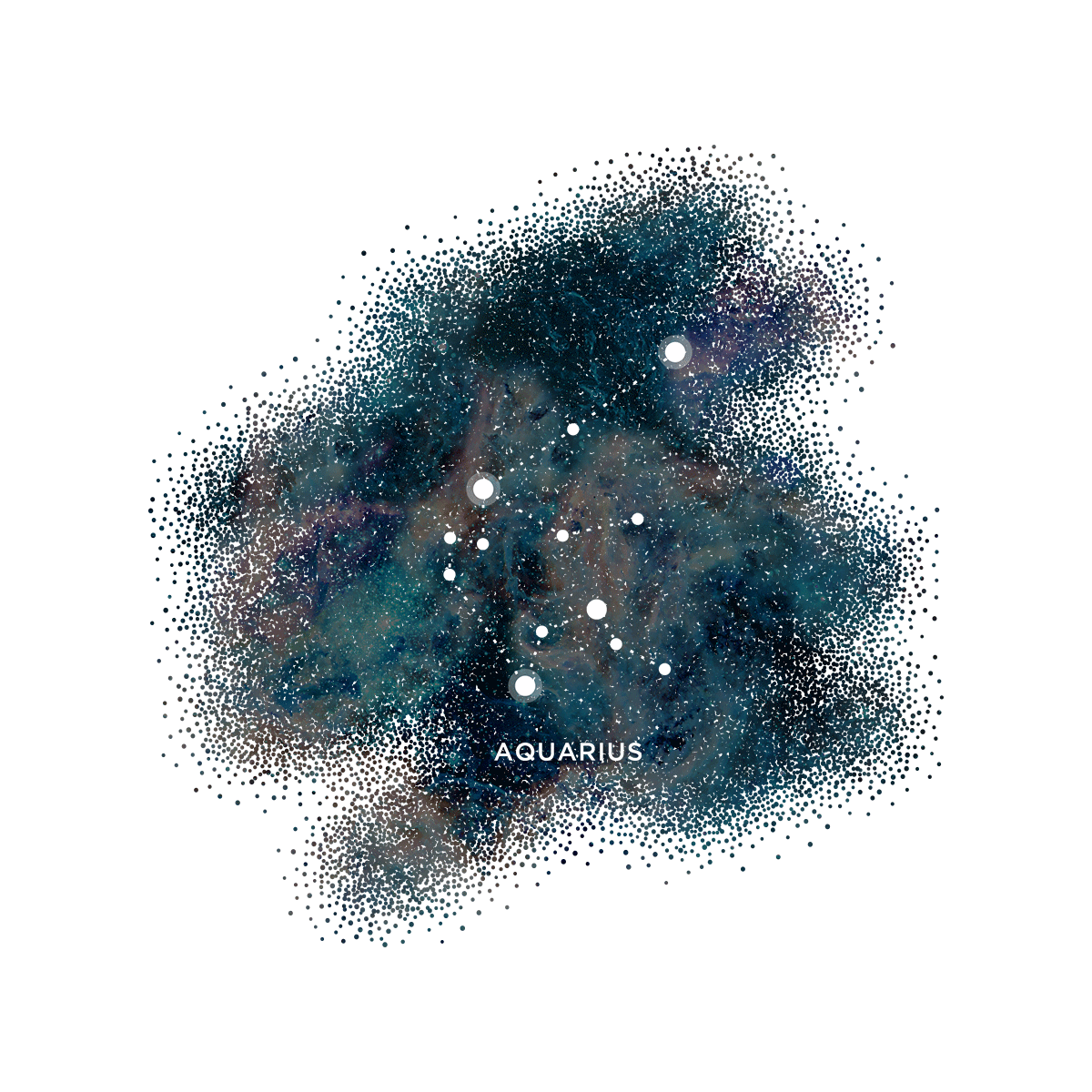 Aquarius: Take care of home and family matters this month, dear Aquarius. You certainly have the proper build-up of planets for that as the month commences. Your domestic sector is LIT – giving you the gumption to get your nest in order – or to handle drama with loved ones. BUT romance also begs for your attention when Mercury and Venus move into your 5th house on the 3rd and 8th. Suddenly, you're torn between taking care of your kin – or getting some action. I would suggest you take care of home matters as swiftly as possible, so your flirt game doesn't get squashed. The New Moon on the 11th might be the perfect day to buy a new crib, move, begin a home improvement project – or find a peace treaty with the fam. Economic expansion is possible when lucky Jupiter spends three months in your 2nd house starting on the 13th. Your cash attraction abilities are supercharged – everything you touch might turn to gold! Invest that cheddar wisely when the Sun marches into your 5th house on the 20th. The weeks that follow could see your hunches paying off big time. This transit also heats up romantic situations in the spiciest way. Expect plenty 'o fun and sizzle! Saturn retrograde in your sign on the 23rd leads to months-long introspection about your image. If you don't like the way you're being seen, perhaps it's time to think about changing up your wardrobe – or how you act in public. You can change. Don't believe you can't. Even if you've biffed it and put your foot in your mouth in the past, you can take it out and learn to put your best feet forward. The Lunar Eclipse on the 26th brings an ending to a friendship. Someone may exit suddenly – or you may decide to move on. Mercury retrograde from the 29th – June 22nd ties your romantic tongue in knots. Instead of speaking words of affirmation, you're mum…or feeling shy. This could derail all the progress you've made if you're not careful. Take a deep breath, find your courage, and let your heart speak.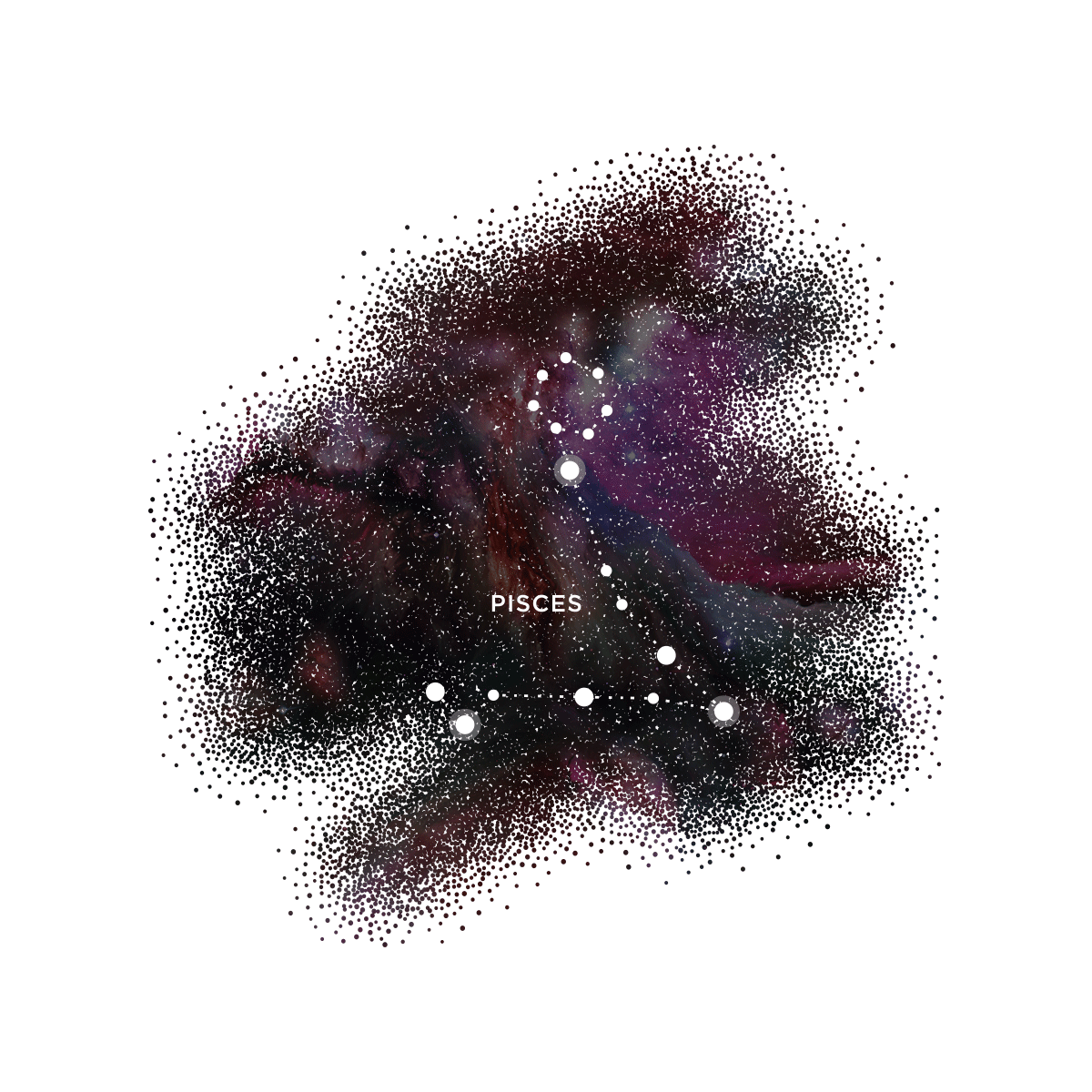 Pisces: Short trips, long conversations with siblings or neighbors, so many books to read – this is what you can look forward to in May, dear Pisces. An active 3rd house at the beginning of the month keeps the pace of your daily life filled with lots of coming' n going, not to mention plenty of mentally stimulating activities. This is the good kind of busy that you enjoy the most. Mercury and Venus will dosey-do into your domestic sector a few days into the month, focusing on family and home. Spring cleaning, landscaping, and little gatherings with your loved ones ensure a blissful and bustling household. Pay attention when the New Moon arrives on the 11th in your 3rd house. You may receive important news around that time. It may be precisely the sort of thing you've been waiting for! You're on a self-improvement kick when Jupiter spends three months in your sign starting on the 13th. This transit is most excellent for learning new things: travel and self-help – basically anything that broadens your horizons. You might find yourself more optimistic than usual too. One caveat: watch your waistline. Jupiter in the 1st can find your indulgences catching up with you! The Sun will be holed up in your 4th house starting on the 20th, which may put you at the center of every family situation. This could be dinners at your crib – or drama with your kin! Be ready to put out fires and take care of everyone at the same time. Saturn retrograde in your 12th house on the 23rd finds you craving time alone. How can you do that when everyone is tugging at your sleeve? Reinforce your boundaries as need be so you can find the space to reconnect with yourself. The Lunar Eclipse on the 26th brings a sudden change at work. Something is coming to an end, freeing you for new beginnings. Do not fear this. You're getting liberated for the next step. Watch what family gossip you get pulled into when Mercury stations direct on the 29th. The weeks that follow could put your words in the middle of a war. Keep your lips zipped – and try not to get dragged into anything stupid. You ain't got time for that!

Hey you! I have a free series for astro-newbies: Star School.
I've also got a book you might want to check out: Astrology For Real Life – A No B.S. Guide for the AstroCurious.
Astro-Biz Digest
Hey! Want to find out the optimal dates for everything on your business to-do list? Check out The Astro-Biz Digest. It's a forecast + planning guide especially for entrepreneurs. YAY!