Cover Your Ass-Trology with Monthly Astrological
Forecasts and Horoscopes!
SEPTEMBER 2021
September starts out smooth as silk but ends up ruffled like a bird in a windstorm. You'll want to keep your wits about you as the month winds down – because Mercury retrograde will test every nerve in October.
Start off with a clean slate when the New Moon steps into order loving Virgo on the 6th. This is a fantastic day to declutter every aspect of your world – including your online homes. It's also most excellent for starting new routines for work or health. So if you've been slacking on either, here's your cosmic nudge to get to work (or work out)!
Romance sizzles when Venus slithers into Scorpio on the 10th. Hot sex, steamy texts, and deep conversations keep things interesting for the next few weeks. However, you'll want to guard against possessiveness – the shadow side of Venus in Scorpio. If you're holding on too tightly, you may ruin the sexy vibe. No one likes to be controlled.
Mars in Libra on the 14th demands fairness for all – and is ready to fight for it. The weeks that follow could see calls for social justice becoming stronger. This is a beautiful time to speak up and stand up for a worthy cause. If you see injustice, don't be a passive bystander – say something! Unfortunately, this transit of Mars can sometimes lead to indecisiveness or passive-aggressive behavior. It's better to be direct and decisive if you want to get things done without pissing anyone off!
Emotions are tender, dreams intense, and we're all feeling dragged when the Full Moon in Pisces illuminates the skies on the 20th. If you can, take the day off for extreme self-care. Can't do that? Find moments for quiet in your day. Even a few minutes here and there for you will help you stay grounded.
Relationships become center stage once the Sun enters Libra on the 22nd. During this four-week transit, you have the opportunity to examine who's in your life and whether those relationships are healthy…or not. If you're struggling with a loved one, compromise is possible. Speak from the heart and find the middle ground. This transit is also nifty for creative self-expression. Artists can conjure up interesting new concepts, and designers may be upping their game with fantastical creations. You don't have to be an artist to enjoy this energy – adorn yourself, share your ideas, and trust your muses.
Get ready for a bit of mayhem when Mercury stations retrograde on the 27th. Because it's in Libra, you might experience more relationship drama than usual. This could come in the form of miscommunication or passive-aggressive bullshit. Be ready to call people out – but find a diplomatic way to do so. I'd also recommend being careful around signing contracts of any sort. If you need to, pore over every detail. Don't be in a hurry.
Finish 2021 strong with The Tarot Lady's Ultra-Deluxe Superfly Astrology Guide for 2021!
Psst…If astrology leaves you confused AF, you need to get my book: Astrology For Real Life – A No B.S. Guide for the Astro-Curious. Available everywhere books are sold!
Annnndddd here's your personal monthly horoscopes: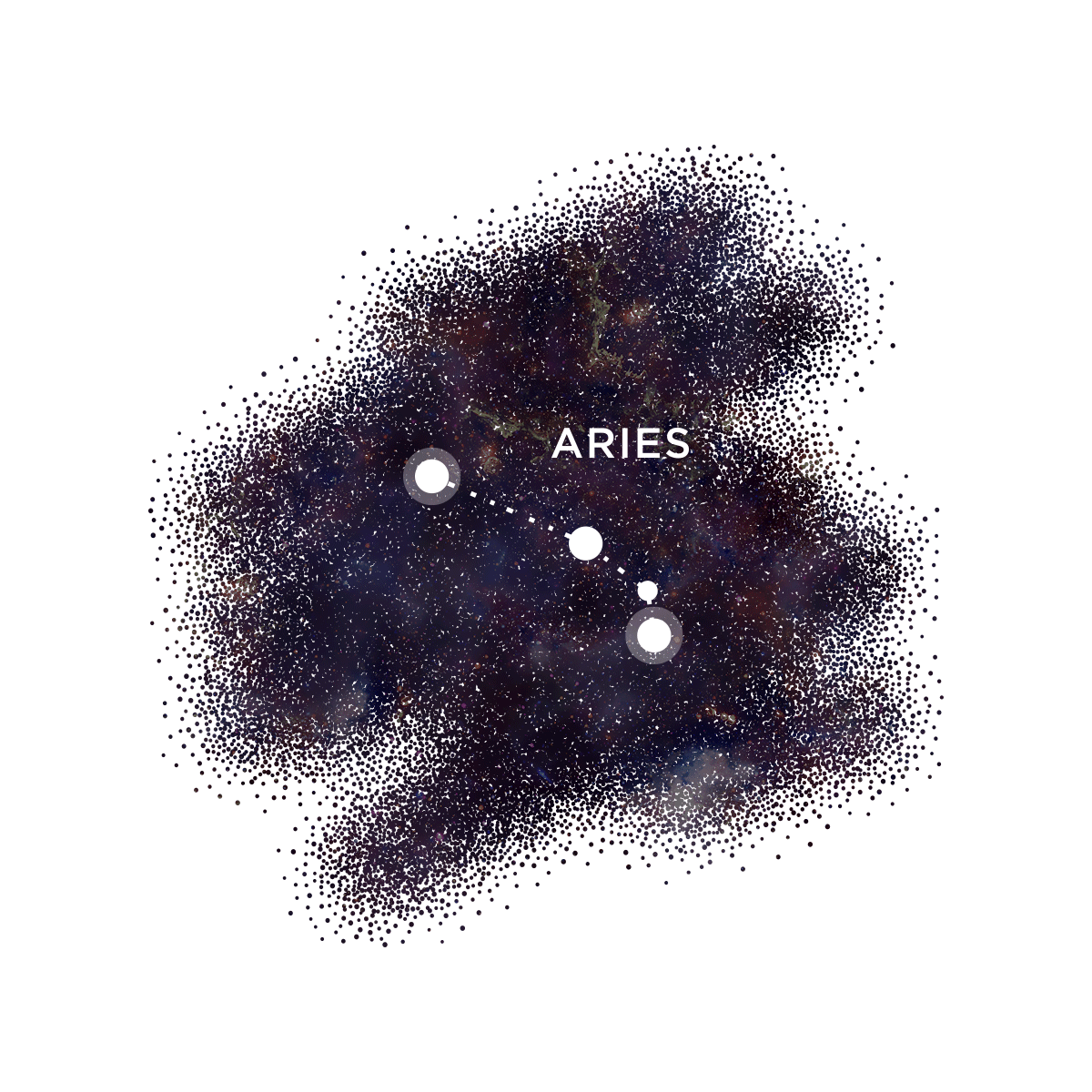 Aries:

The first two weeks find your ruling planet, Mars, hanging out with the Sun in the work sector of your chart. This means you can take charge of every situation – and lead the team to victory. A New Moon on the 6th bodes well for a promotion or new job. If your eyes have been on greener pastures, the door of opportunity is opening wide. Step up and move on up. Romance gets more intimate when Venus roams into your 8th house on the 10th. Relationships heat up and go deep. A few days later, Mars will zip into your partnership zone – you'll need to watch that you don't get selfish. While it's great to get your needs met, you must remember to give as much as you get if you want to keep the flame burning. Too much aggression could snuff that out fast. Hold off on making major decisions until after the Full Moon on the 20th. This brings a secret out into the open – and you'll be able to see which way is best for you. Mercury retrograde on the 27th blurs all the lines in a relationship. Suddenly all that progress you've been making with your boo stalls. Issues of give-and-take could derail it all if you cannot find a compromise. Look for a middle ground – or at the very least, agree to disagree if you want to keep some peace.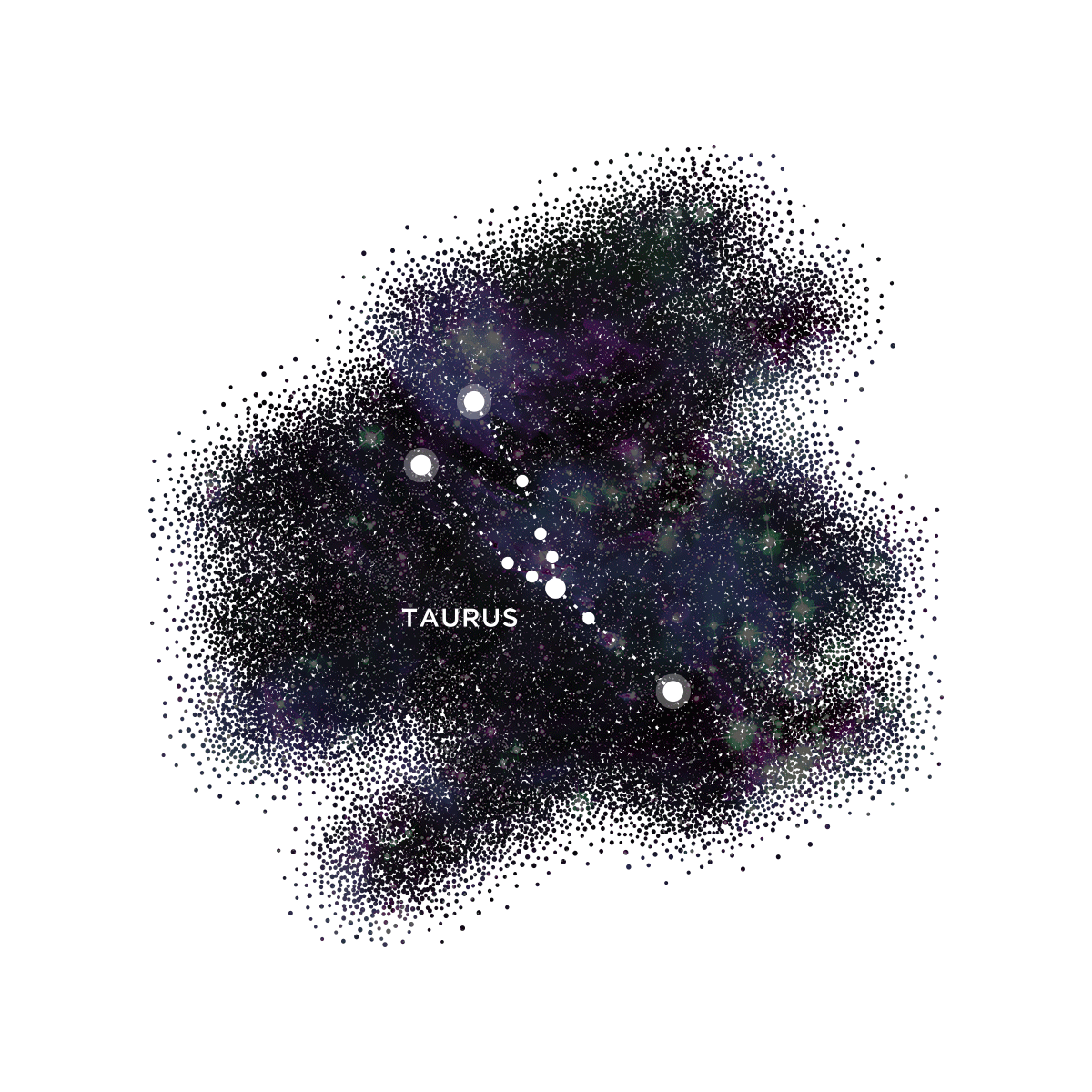 Taurus: You're loving your job and getting more love in September, dear Taurus. Your ruling planet, Venus, is hanging out with Mercury in your work sector for the first few days, creating harmony at the office. Negotiations turn in your favor, and teamwork ensures every detail is handled beautifully. Meanwhile, the Sun and Mars are bringing passion back to romance. The New Moon on the 6th opens up the possibility for a new connection or a deeper level with a current flame. On the 10th, Venus will be sitting pretty in your relationship zone, which bodes well for matters of the heart. A commitment is possible – or, if you're single, you might have more admirers circling your orbit. Be ready to max out your flirt game! Mars will zoom into your 6th house in the middle of the month, followed by the Sun a few days later. Suddenly, you need to be assertive at work if you want to get anything done. Instead of cooperation, you're getting competition. Gatherings with friends around the 20th's Full Moon could add some late-summer sparkle to your month. But Mercury retrograde on the 27th brings reality checks on the job as plans go awry and communication turns sour. Stay on your hustle, and don't let the bastards grind you down! You've got this!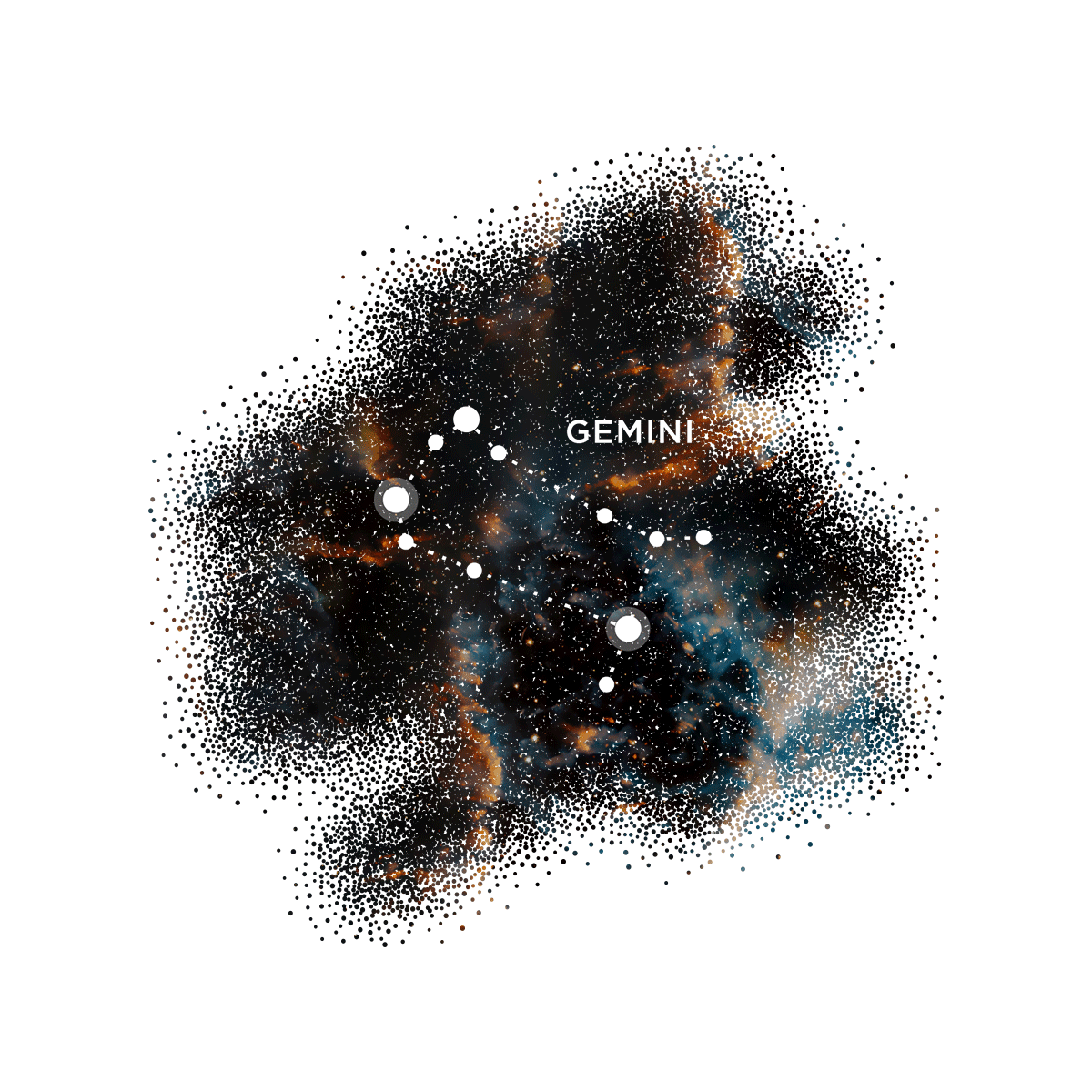 Gemini: Everything starts on a high note – but the end of the month ends on a thud once your ruling planet Mercury stations retrograde, dear Gemini. Romance is oh-so-sweet as Venus and Mercury bring love notes and old-fashioned courtship vibes. At the same time, you're getting the perfect nest in order with the Sun and Mars canoodling in your domestic sector. The New Moon on the 6th could signal the beginning of a home improvement project – or the successful purchase/sale of a property. For Geminis searching for the ideal crib, your wish may be coming true at last! Relationships at work improve when Venus saunters into your 6th house on the 10th. This transit creates harmony and cooperation – making it easier to get along, even if your coworkers are jerks! Take inspired action in romantic matters once Mars heads into your 5th house on the 14th, followed closely by the Sun a few days later. It's your time to be bold with your heart! Recognition arrives on the 20th when the Full Moon puts the spotlight directly on you. After all your good efforts, it's nice to get your props! Take a bow and trust you've earned every accolade. Mercury will be retrograde on the 27th – this could tie your tongue in love matters. Suddenly, you're off your game or saying things you later regret. A bit of mindfulness can keep the drama at bay. As my grandmother used to say: you attract more bees with honey!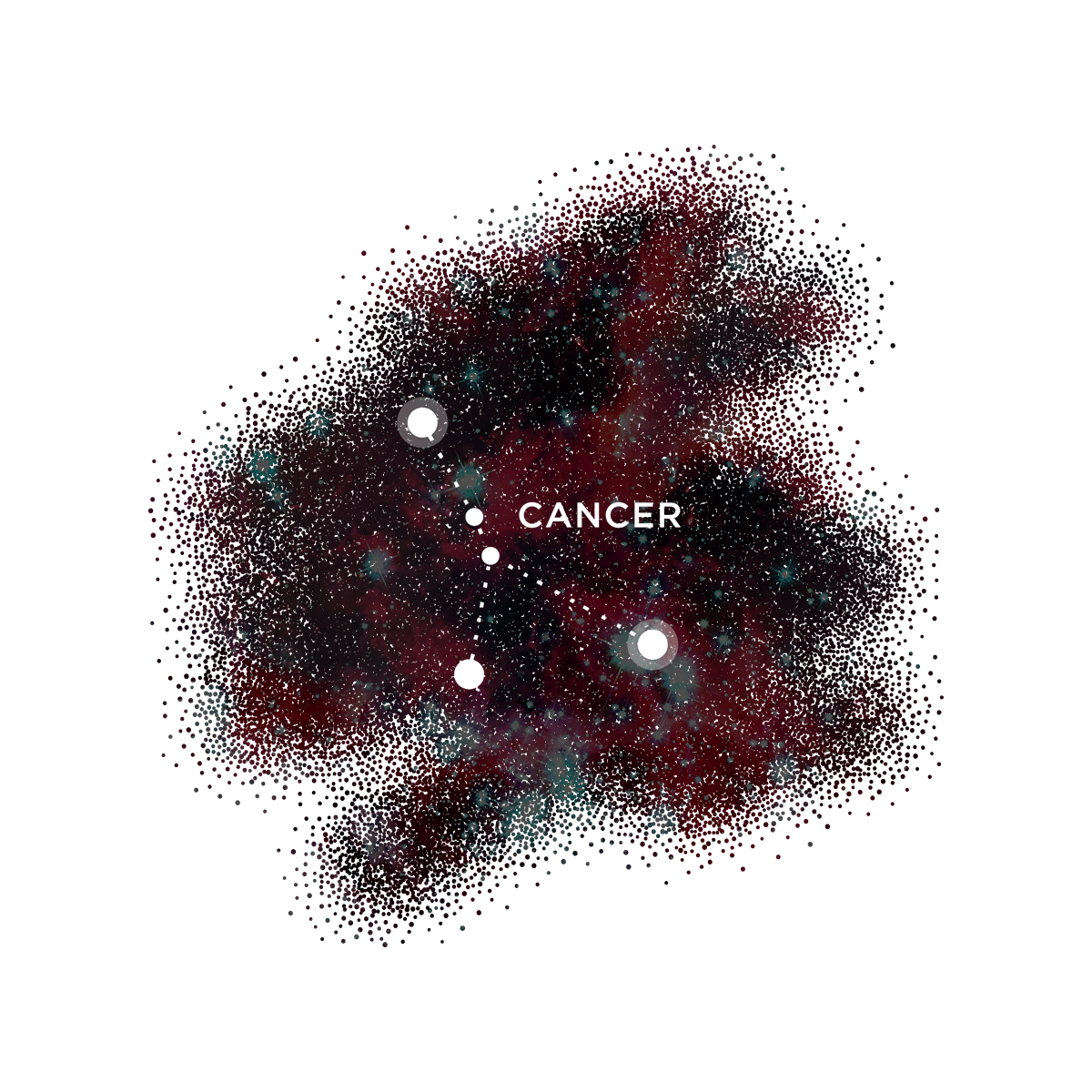 Cancer: As summer winds down, you've got a lot on your mind, dear Cancer. The Sun and Mars are firing your mind with bold ideas and big goals. You're looking at the future – and ready to start setting new intentions, especially when the New Moon kicks in on the 6th. Use that day to write down all of your wishes – the Universe will be listening. Harmony at home is happening effortlessly, thanks to Mercury and Venus gracing your domestic sector. But this begins to change when Venus heads into your 5th house, putting romance front and center. Mars and the Sun will move into your 4th house a few days later, and suddenly the family wants a feud. You may be dragged into the middle of a whole lotta nonsense – you'll want to set those boundaries sky-high if you wish to keep your peace 'o mind. Schedule a vacation around the 20th when the Full Moon shows up in the travel part of your chart. A getaway far from the family might help you stay neutral and chill, even if they're not! The 27th finds Mercury retrograde, which brings the bickering to stupid levels. Can't we all just get along? Not for a few weeks. Remember: you don't have to attend every argument you're invited to.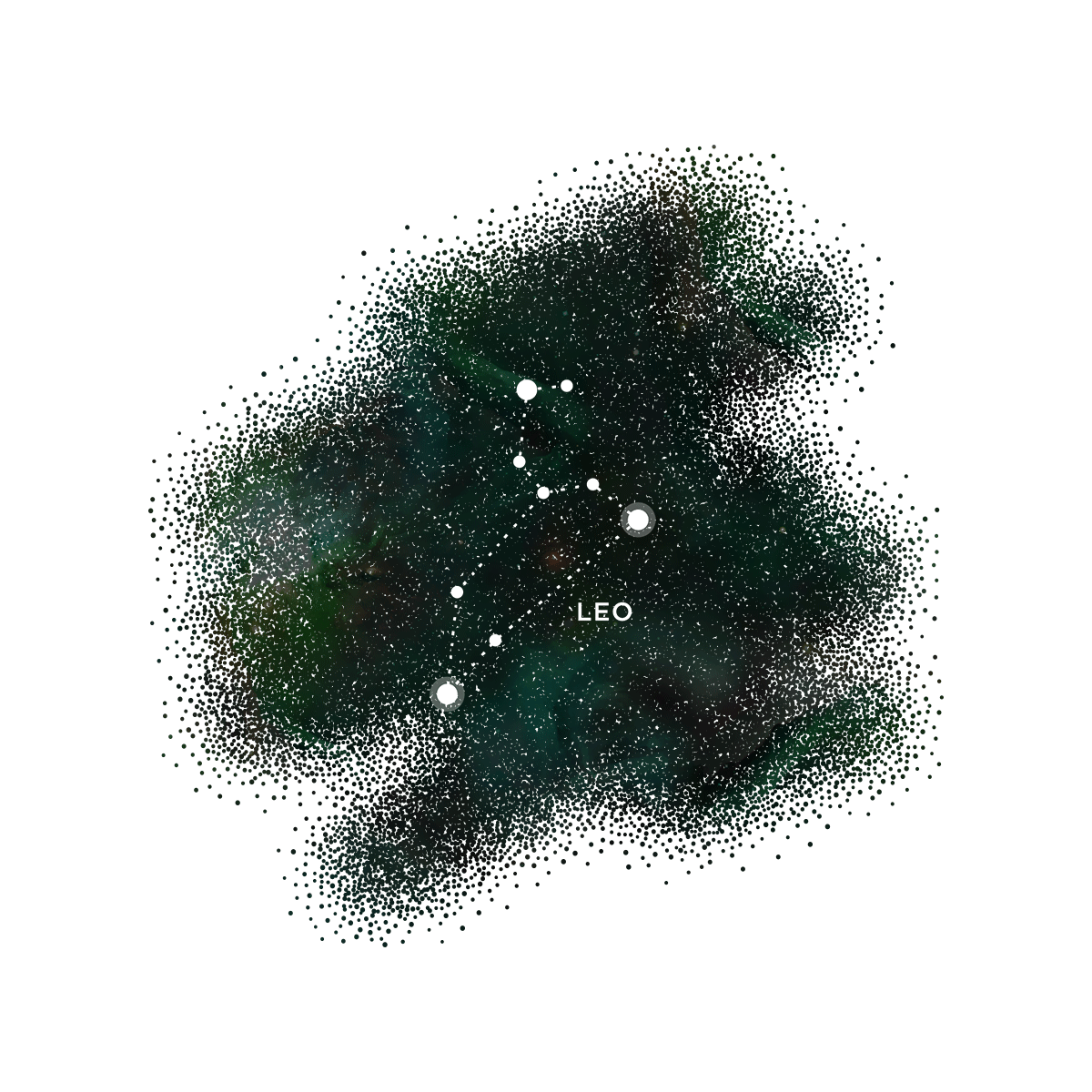 Leo: A financial improvement is possible, dear Leo. The Sun and Mars are spinning in your money zone, which means your hustle is about to pay off handsomely. Opportunity knocks on the 6th when the New Moon opens up a door for greater earning power. Be ready to pounce – it could be precisely what you've been waiting for! Invest in your home when Venus skips into your 4th household on the 10th. A luxe couch, new towels, or fresh coat of paint will ensure your lair is fit for royalty (you!). Adventure becomes possible when Mars and the Sun take a leap into your 3rd house mid-month. If you're feeling cooped up, you'll have more than a few chances to take a leave of absence, even if only for a few days. (Psst…a couple of weekend getaways could be just enough to satisfy your itch!) The Full Moon on the 20th reveals a fiscal loophole that saves you big bucks. This could be a special deal, tax break, or a new spending plan. Be extra careful on the road when Mercury starts its retrograde nonsense on the 27th. You may encounter a few delays – be patient until it gets sorted out. Also: you may have something to say, but you might want to wait until you get the facts. If you shoot your mouth off during this particular retrograde, you may end up eating those words.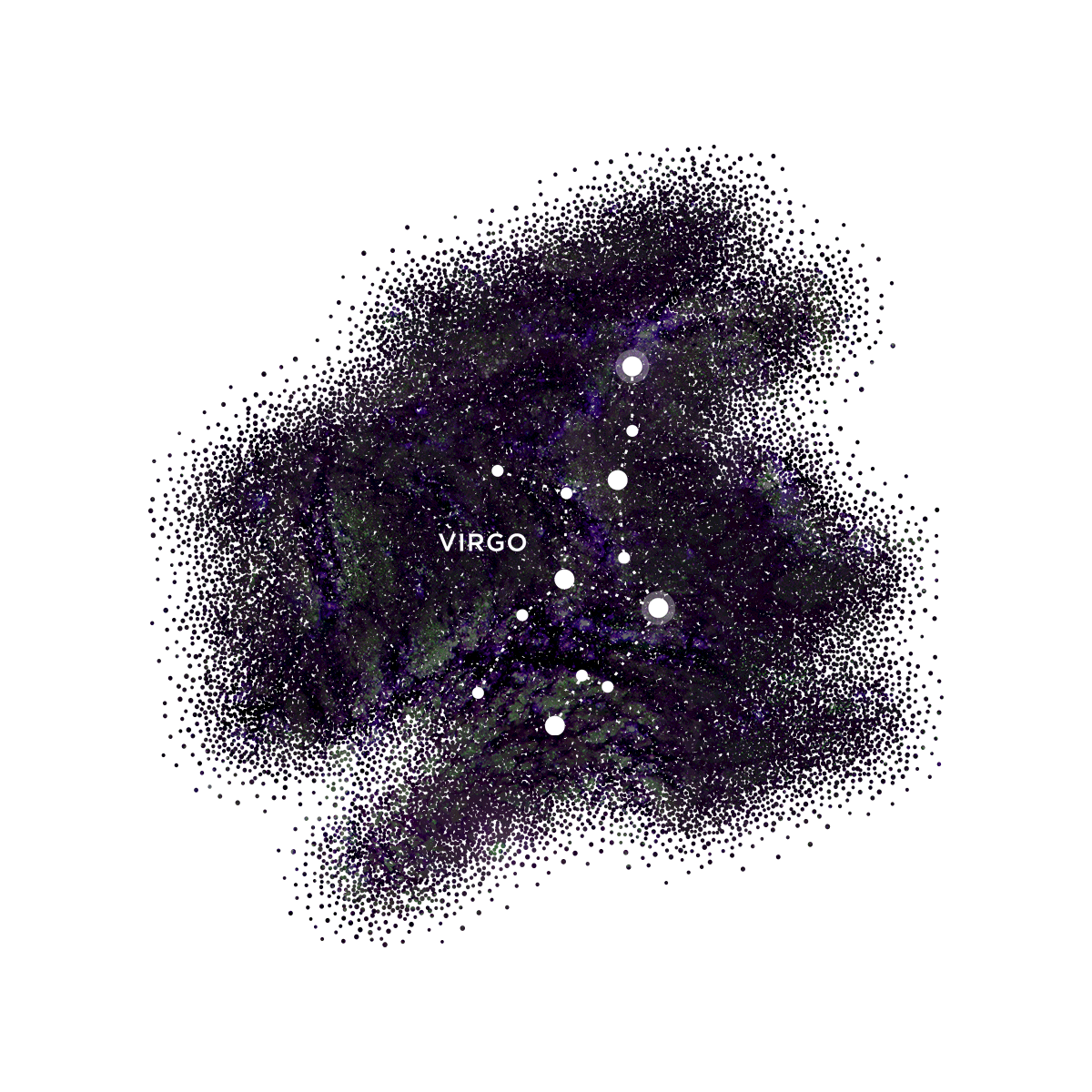 Virgo: The Sun and Mars in your sign give you superhuman powers and plenty of "it" factor, dear Virgo. This is your season, and you have plenty of reasons to feel good. Many things seem to be going your way – especially your income. This marks a time when you're collecting more rewards for your hard work. Every nickel that comes your way is richly rewarded. So keep going, and your bounty will keep growing. Reinvent yourself on the 6th when the New Moon shows up. Channel your best Bowie and debut a radical new look. (Moon boots and glitter suits: totally appropriate for everyday attire.) Your mind becomes a bit occupied with romance once Venus prances into your 3rd house on the 10th. Now that you've got your new look nailed down, you'll have zero problems attracting attention. So be ready to bat those lashes – and go get 'em, tiger! Ambition for cash accelerates once the Sun and Mars blitz into your 2nd house around the middle of the month. You're never afraid to put in those extra hours – and this level of dedication will ensure summer ends on an abundant note. A relationship is up for scrutiny on the 20th when the Full Moon shines a light on an issue. You may need to make an important decision around a partnership – and most likely, this could be permanent. As the month begins to wind down, your ruling planet Mercury stations retrograde. Because it's in your money zone, you'll want to keep a tight grip on your purse for the three weeks that follow. The more vigilant you are with your dough, the less likely you'll be coming up short.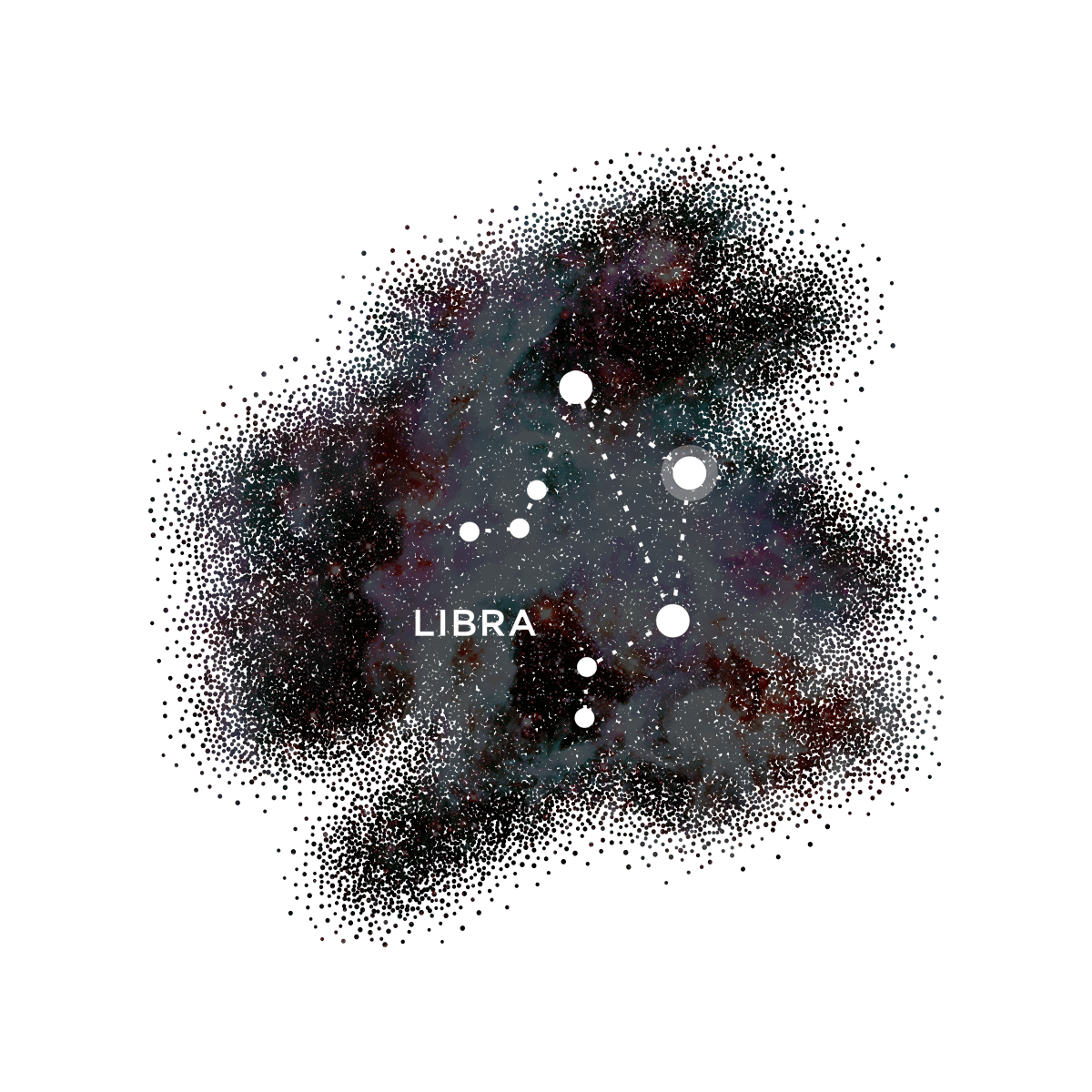 Libra: Finding balance is never easy for you, dear Libra. But this month, you are being called to find time for yourself while meeting the demands of your adoring public. The private and public sides of your chart are active with a bevy of planets – you must figure out when to be out and about…or not. Schedule a "me day" on the 6th when the New Moon shows up in your 12th house. Put pampering on the agenda and let Calgon take you away from the daily grind! Finances improve when your ruling planet Venus sashays into your money zone. Your cash attraction will be at new levels for the following weeks – be ready to make it rain! Come out of your cocoon around mid-month when Mars and the Sun enter your sign. This marks the beginning of a dynamic "Libra season" and a time when you steal every spotlight. You've got the charm times ten to get what you want – work it! A situation at work comes to a glorious conclusion on the 20th's Full Moon. Suddenly, you're free to take on new assignments. But hold off on signing contracts once Mercury stations retrograde on the 27th. It's better to wait until the end of October to say "I do."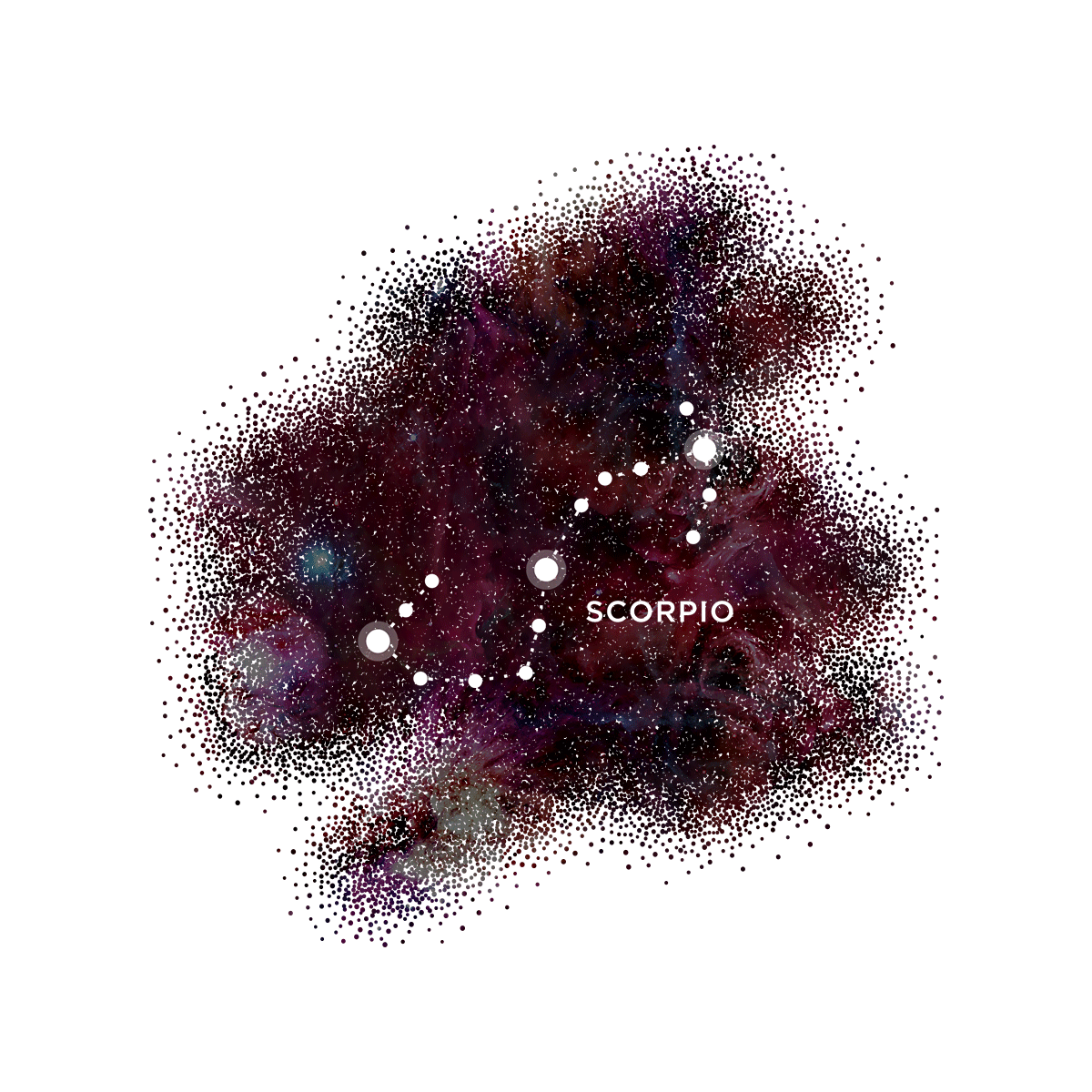 Scorpio: As the weather begins to chill, you're ready to get more social, dear Scorpio. The Sun and Mars put you in the center of every cool event – whether you're lingering over a meal with friends or dancing the night away with a new flame, you can be sure you're having fun! The New Moon on the 6th could be one of the best nights for a tiny gathering at your crib. Host an intimate dinner with your BFFs and catch up on the latest gossip. Your powers of attraction rise when Venus flits into your sign on the 10th. Suddenly, you're getting all the attention. If you're single, this could be an excellent development. But even if you're not on the market, you can use your charm to get your way in any situation. In the middle of the month, your ruler Mars will park in your 12th house along with the Sun a few days later. This marks a few weeks where you need to step back from all the noise to recharge. Time spent alone will be time well spent. (Psst…you don't mind – you enjoy your privacy!) A relationship changes around the Full Moon on the 20th. You may be ready to call it quits – or take things to a new level. Whatever happens will be significant – be sure to make all decisions with care. Loose lips sink ships when Mercury turns retrograde on the 27th. Secrets may come out in the open during this transit. If you want to keep something on the down-low, your best plan is to shut your beak and say nothing. Shhhh….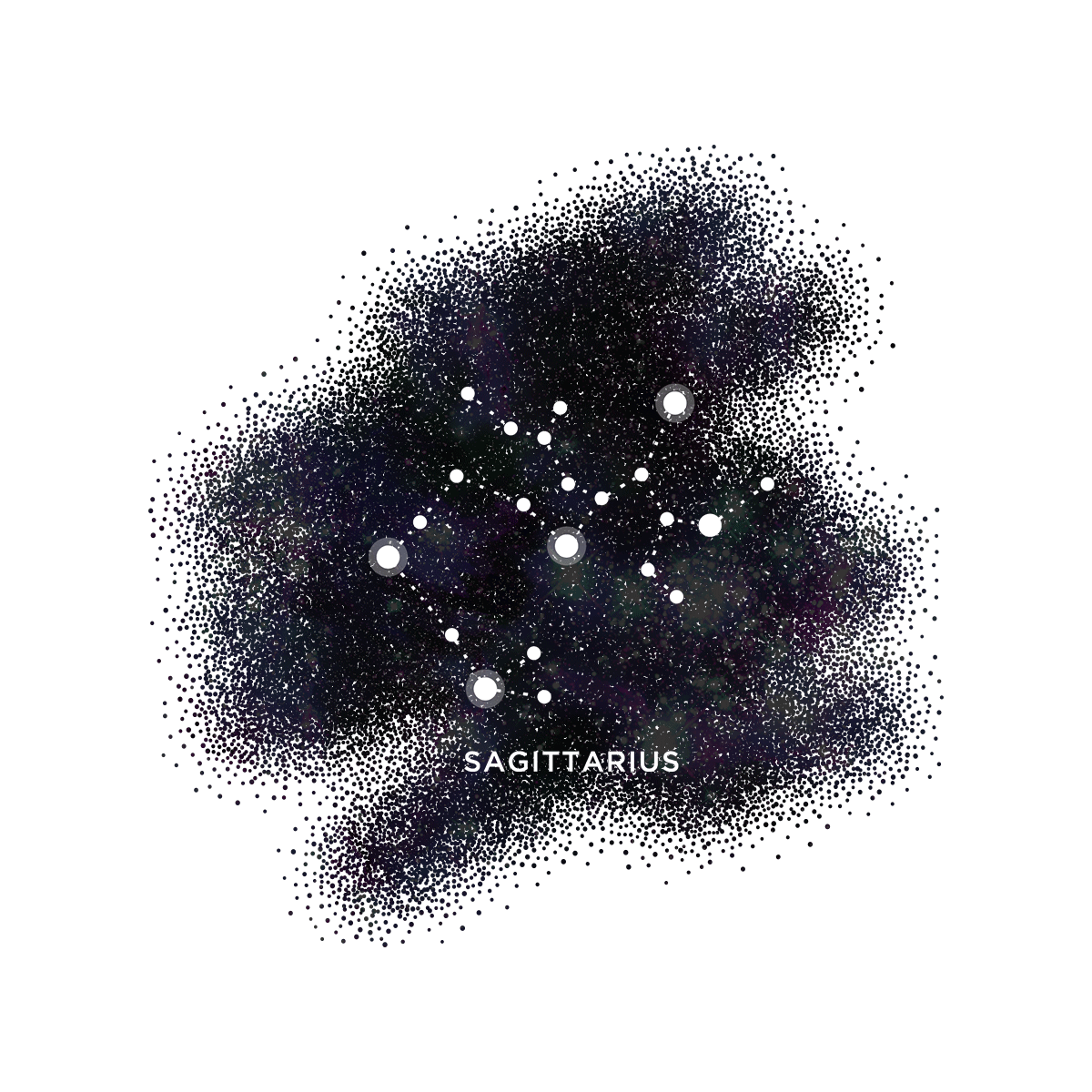 Sagittarius: September brings a significant career boost, dear Sagittarius. The Sun and Mars are putting you on the main stage – and you won't disappoint. The New Moon on the 6th signals a massive pivot, one that could take you to a new level. Fame? The corner office? Or an entirely new career? When the opportunity knocks, answer the door! Secret romantic trysts or plans may be happening once Venus chills out in your 12th house beginning on the 10th. Whatever is going on, you'll want to stay mum. Prying eyes will be all-too-interested in your private affairs. Late summer gatherings keep your social life hopping once Mars and the Sun make a conga line into your 11th house around the middle of the month. Sure, summer is coming to a close – but the weather is still lovely, so party on! Host a soiree at your crib when the Full Moon lights up the sky on the 20th. This is a perfect evening for a dreamy night with your best friends – or beloved. But trouble may be brewing with a buddy once Mercury stations retrograde on the 27th. A betrayal is possible – you'll want to be extra careful with whom you divulge your secrets. One of your confidants may turn out to have some very loose lips.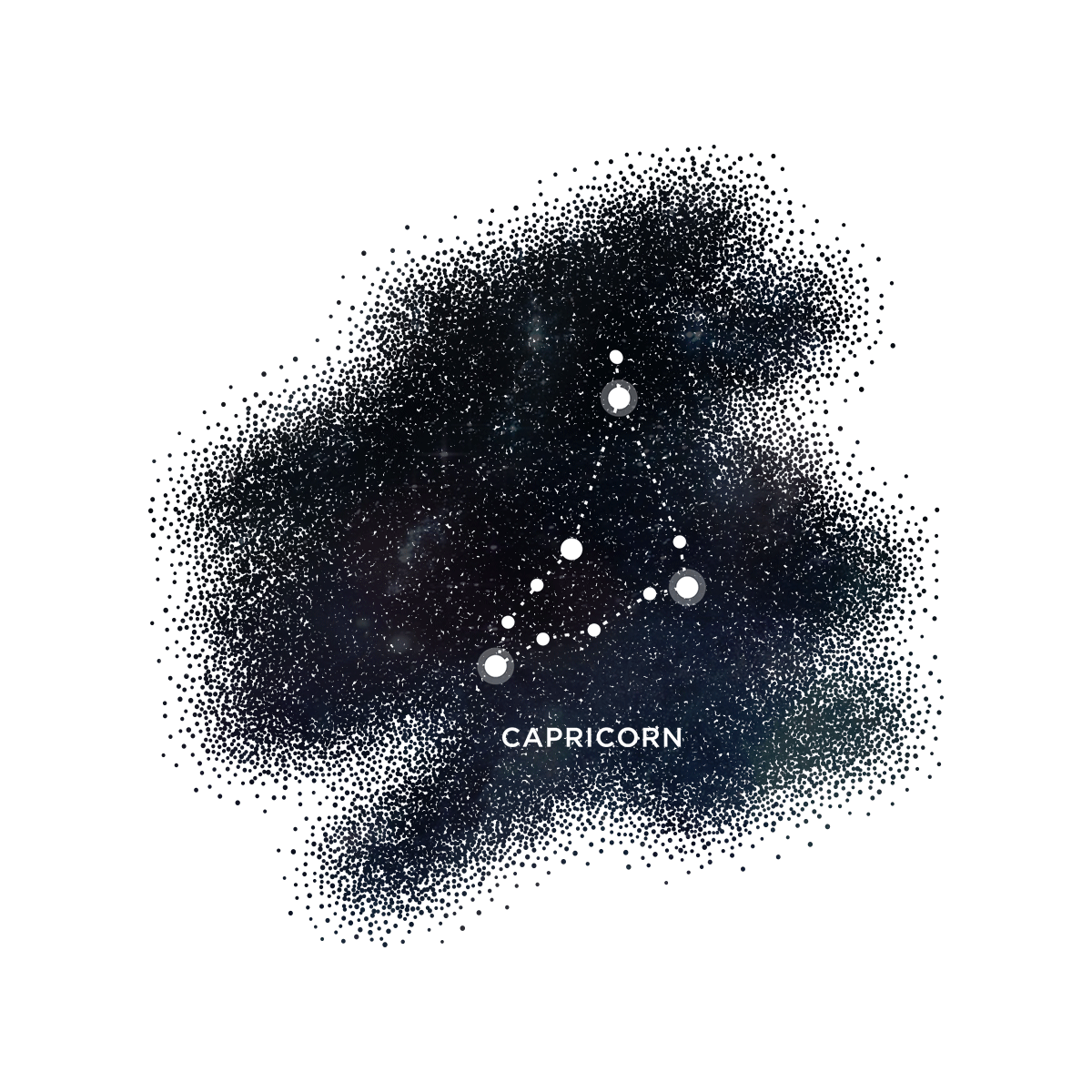 Capricorn: Distant shores are calling, dear Capricorn. If you want to take a trip, by all means, go – just make sure you do so before Mercury turns retrograde at the end of the month. The New Moon on the 6th is divine for a journey to somewhere quiet. A retreat in the mountains, a cabin in the woods, or a week spent in an ashram could restore your sense of calm. (Psst…if a city does the trick, that's fine too!) Romance shows up in your social circle when Venus struts through your 11th house for a few weeks beginning on the 10th. If you're single, this is good news! Get out there and be seen – you never know who you might bump into on the disco floor! The zoom up the company ladder becomes easy once Mars and the Sun glide into your career zone around the middle of the month. You're naturally ambitious, and now your greatest aspirations are within reach. Keep climbing – you're on your way! Another chance to travel – this time somewhere close – arrives with the Full Moon on the 20th. A weekend away with your boo in a quaint b&b leads to closeness. YUM. And remember: once the 27th shows up, Mercury is retrograde. Time to stick close to home if you want to avoid travel drama.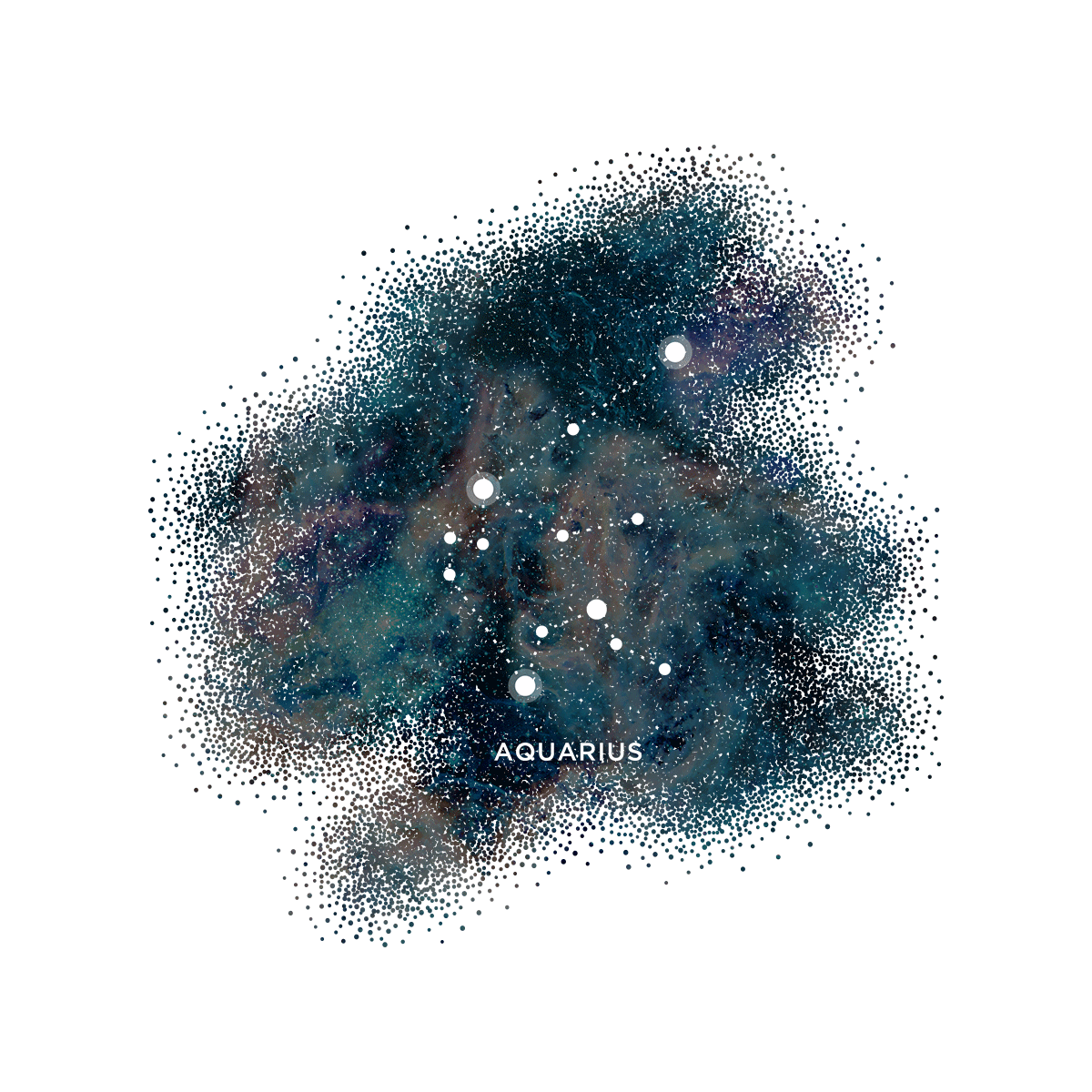 Aquarius: There is no better time to clean up your financial act, dear Aquarius. You can see where you need to take action thanks to the Sun and Mars in the joint finances sector of your chart. Look under the hood, organize your bills, and craft a new budget once the New Moon turns up on the 6th. This is also a perfect day to apply for a loan – or bankruptcy. Whatever decisions you make will pave the way for a fresh start. You can charm the public when Venus sails into your career zone beginning on the 10th. Grab the mic, make your nose, and get ready to win everyone over to your side. The possibility for travel becomes greater once Mars cruises into your 9th house on the 14th, followed by the Sun a few days later. Where do you want to go? What's calling you? Make your plan, and then giddy up! On the 20th, the Full Moon will light up your 2nd house of money and values – if you need to make a major financial decision, this day will give you the all-clear to go ahead. Beware of Mercury retrograde on the 27th. It's landing directly in your 9th house, which could bring all sorts of travel headaches. Suddenly the sailing isn't smooth – and you have to search for all the detours. Deep breaths. My best advice: have multiple alternate routes and plans available well before you sally forth. It will save you tons of aggravation.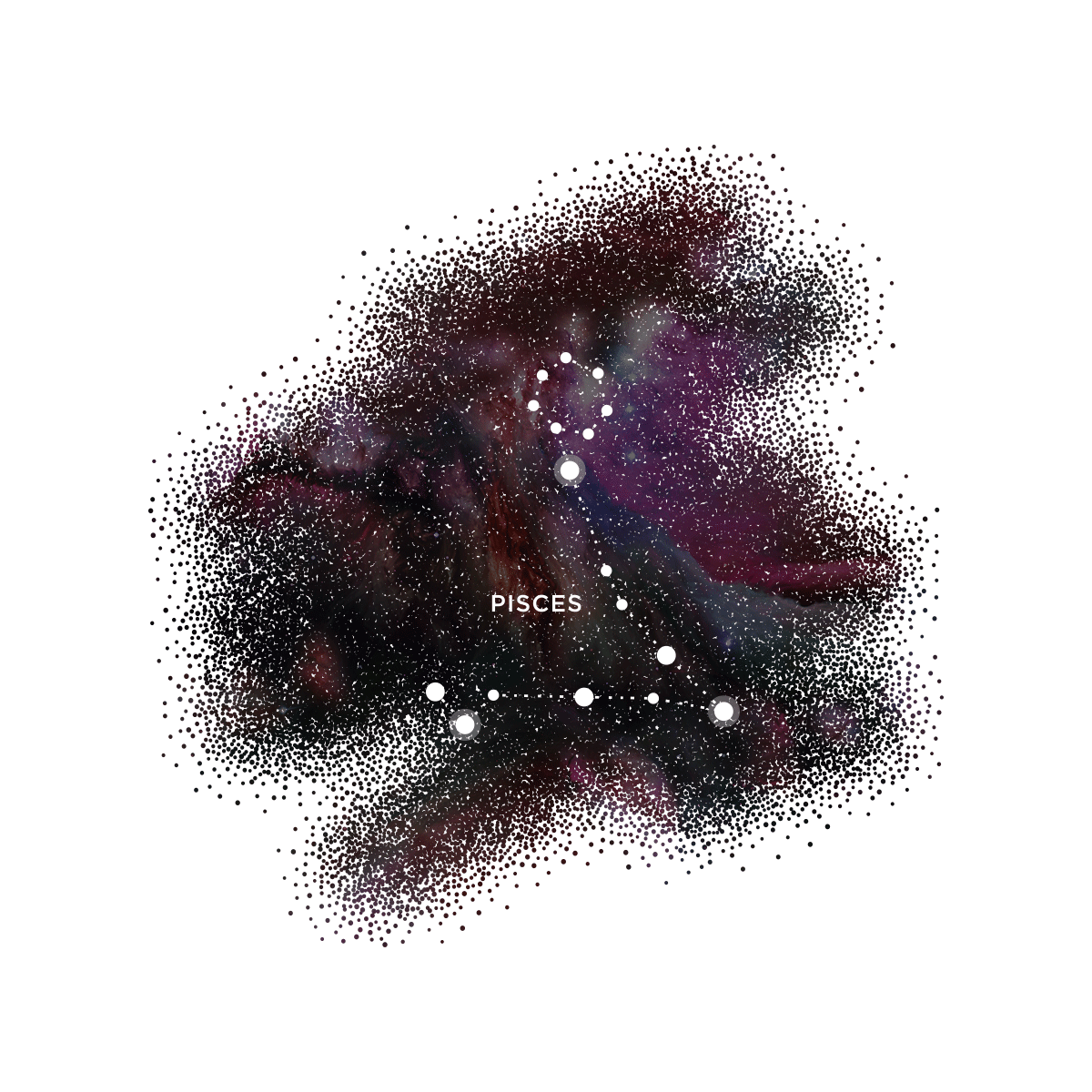 Pisces: A significant relationship is about to get an upgrade, dear Pisces. The Sun and Mars are holding space in your partnership zone, while Venus and Mercury are canoodling in the intimacy sector of your chart. Are you getting as much as you're giving – and vice versa? If not, the scales can be balanced. The New Moon on the 6th provides the perfect opportunity to refresh a stale situation – or begin an entirely new chapter. Romantic getaways could lead to new closeness once Venus starts traipsing through your 9th house on the 10th. Schedule weekend love-ins in remote locations and let the sparks fly! Finances need attention when Mars and the Sun progress into your 8th house around the middle of the month. Not happy with your current money situation? Make an appointment with a financial advisor, and you can get back in tip-top shape soon. You can see yourself in an entirely new light once the Full Moon glows brightly in your sign on the 20th. Your next significant incarnation is unfolding – and before long, you'll be shedding the old you and revealing your most authentic self. Heads up: Mercury retrograde on the 27th could wreak havoc on your revenue for three weeks. Remember to stick to your budget – and keep an eye out for unwelcome surprises. A bit of vigilance will go a long way to keeping your cash safe.

Hey you! I have a free series for astro-newbies: Star School.
I've also got a book you might want to check out: Astrology For Real Life – A No B.S. Guide for the AstroCurious.
Astro-Biz Digest
Hey! Want to find out the optimal dates for everything on your business to-do list? Check out The Astro-Biz Digest. It's a forecast + planning guide especially for entrepreneurs. YAY!