Monthly astrological forecasts and horoscopes!
JANUARY 2021
Happy New Year! What do the stars have to say about the first month o' the new year? Plenty.
After months in hot-blooded Aries, Mars calms the hell down in Taurus on the 6th. Instead of leaping ahead, the pace is slower. If you've gotten accustomed to moving at the speed of light, this may be frustrating at first. But once you lean into it, you'll see that stopping and smelling the rosebuds is pretty lovely. Mars will remain in Taurus until March 3rd.
Brains are about to level up when Mercury moves into Aquarius on the 8th. This transit of Mercury favors research, technology, and future tripping. You can find innovative solutions to problems and unique ways to express your ideas now. It's also a super few weeks for getting in touch with your friends. Keep in mind, this is not a "warm" transit. Communication leans to the logical side. If you want to express your feelings, you're better off waiting until Mercury is in Pisces in March.
Love goes the old-fashioned route when Venus saunters into Capricorn on the 8th. Flowers, sonnets, and quiet dinners work well. If a love interest seems reserved, don't take it personally. They may be waiting to see if you're "worth their time." Show them that you are made of the quality stuff, and you'll win their hearts. This is also a smart transit for getting your financial act together. Organize your bills, pay off the credit cards, and speak to a financial advisor. Venus will change signs to Aquarius on February 1st.
The New Moon in Capricorn arrives on the 13th at Midnight EST (it will be on the 12th if you're in a different time zone). Set new structures for your life. Take the first steps on a fresh plan. Create intentions for your loftiest goals. If you've been lagging in inspiration, the willpower kicks in to move the mountains out of your way. Everything is possible now.
Uranus is direct on the 14th. After months of retrograde action that forced you to examine where you need to make changes, the moment arrives when you can jump-start your evolution. You know what needs to go. Be ready to release what no longer serves you. Create new security by moving on from the things, situations, and people you've outgrown. RISE!
Keep your jets cooled when Jupiter squares Uranus on the 17th. You may be rarin' to go with your newfound insights, but you'll want to keep your feet planted on the ground for a wee bit longer. Too much impulse around this day could lead to unexpected difficulties.
Focus on the future when the Sun dashes into Aquarius on the 19th. Innovation, technology, and all the new-fangled things are in vogue for the next four weeks. Instead of honoring the status quo, it's time to shake it up. This is a fab transit for doing the unexpected, inventing new ways, and general rebellion. Why conform when being different is so much fun?
This is compounded when Mars squares Uranus on the 20th, a tense aspect that could find arguments erupting out of the blue, unprovoked violence, and disruptions from bullies. A few big mouths and egomaniacs want to grab the mic today. UGH. Aggressive behaviors may get some attention, but not the wanted kind. I would advise you to avoid online drama as much as possible around the 17th – 20th. It just isn't worth it. Trust me.
The Full Moon in Leo on the 28th is sweet as can be for finishing creative projects. If something has been simmering away the past few months, you can tie up those loose ends now. This Full Moon is also fab for saying goodbye to old loves. If you've been hanging on to a certain someone, make room for a new paramour to enter by saying boy-bye. This Full Moon is also most excellent for taking care of your inner child. In fact, this might be the perfect day for a time out doing things you enjoyed when you were little.
The first Mercury retrograde of the year lands on the 30th. Sigh. Be sure to back up your computer and all of your tech gear because this one happens in Aquarius. You'll also want to avoid purchasing new gadgets or automobiles during this transit because, most likely, there will be glitches galore. Travel could be impacted by computer snafus, so take your time if you're going anywhere. Communication is dicey as feelings and minds don't click. A well-meant statement could lead to confrontations – especially online. If you want to avoid drama, think long and hard before you speak, tweet, or hit send. Mercury will be direct on February 20th.


Get ready for 2021 with The Tarot Lady's Ultra-Deluxe Superfly Astrology Guide for 2021!
Psst…If astrology leaves you confused AF, you need to get my book: Astrology For Real Life – A No B.S. Guide for the Astro-Curious. Available everywhere books are sold!
Annnndddd here's your personal monthly horoscopes: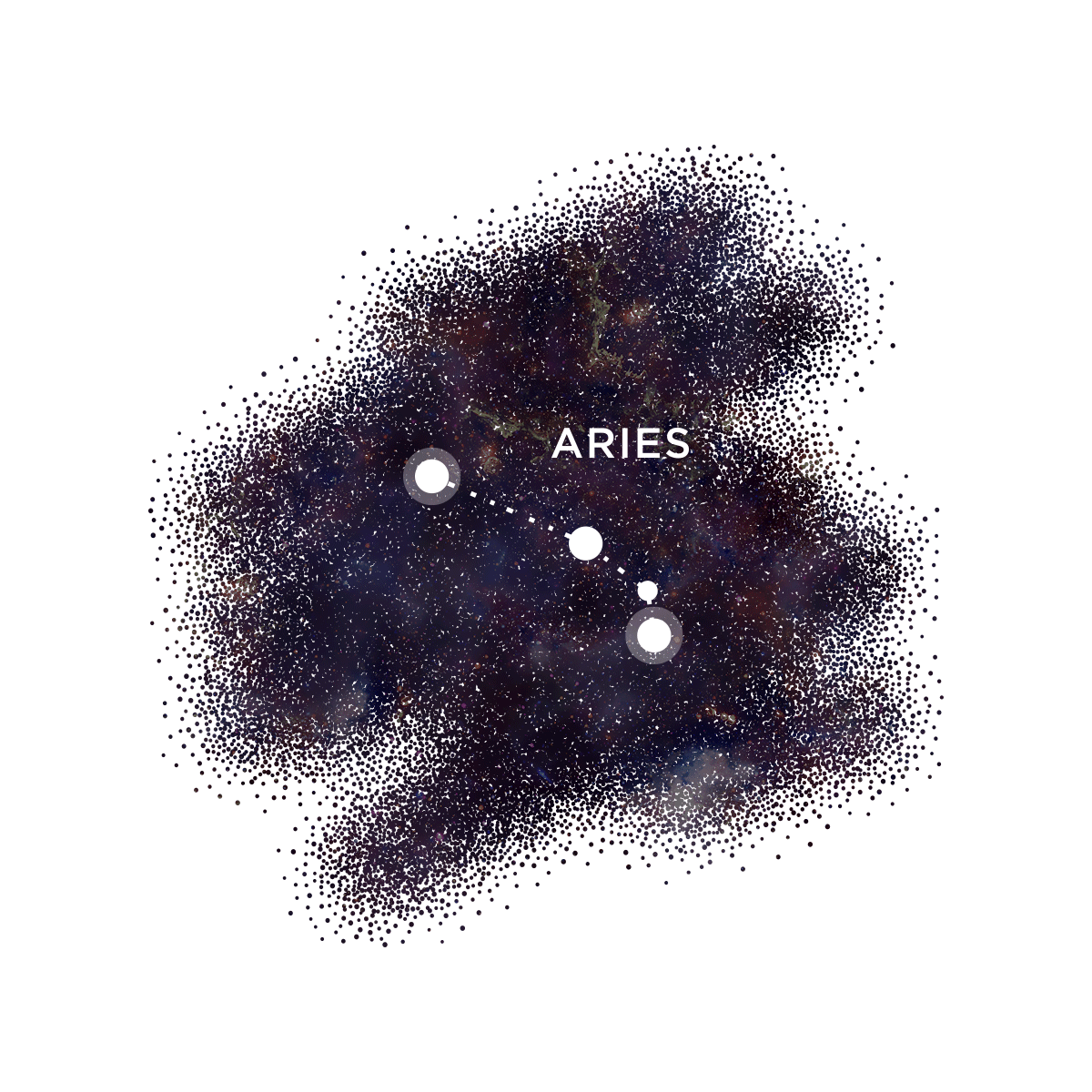 Aries:

After a long stretch in your sign, Mars is ready to move on, dear Aries. Mars is your ruler, so you've been in your element. But now? You're ready to touch the earth again. You can begin to do that when the red planet moves into Taurus and your money zone on the 6th. This sets off a marvelous period for upping your cash attraction game. You'll need to hustle, but rest assured, it doesn't need to be at your usual warp speed. A bevy of planets circling your 10th house put a hot spotlight on you, which allows your rep as a power player to open all the doors. Opportunities galore to ascend the company ladder or start your own gig are present in January – and it feels more painless than ever to achieve your lofty goals, especially when Venus joins the party on the 8th. That same day, Mercury will leap into your 11th house, and suddenly you're flush with invitations. Your friends want to see you. If it's safe to do so, enjoy some hang time with your closest crew members. Even a Zoom cocktail party counts! Pay attention to the New Moon, which arrives around the 13th (depending on your time zone, it might be the 12th). This could bring a dream job, promotion, or kudos for a recent accomplishment. Uranus direct in your 2nd house on the 14th could bring financial surprises of the good kind. Things have been unpredictable the past few months, and you had to learn how to manage your resources smartly. Now, you're ready to boss up when it comes to your revenue – and chances are you'll have more cash to play with this year. Schedule in hang time with your posse when the Sun dances into your 11th house on the 19th. A few fun get-togethers (even over Zoom) will brighten your spirits – and strengthen those friendships. The Full Moon on the 28th brings a conclusion to a romantic situation. It could mark the end of a relationship or a celebration (ex: engagement). Something is changing for the better. Trust that whatever happens will move you closer to the love you want. The month ends with Mercury retrograde on the 30th in your friendship sector. Miscommunication could cause ripples in your social circle. You could end up in the middle of a battle – or on the outs with a particular friend. Be patient and watch that your words don't cause harm…or come back to bite you in the ass later. (Psst…a so-called pal may reveal their true colors before February ends. Get ready for a bye Felicia moment!)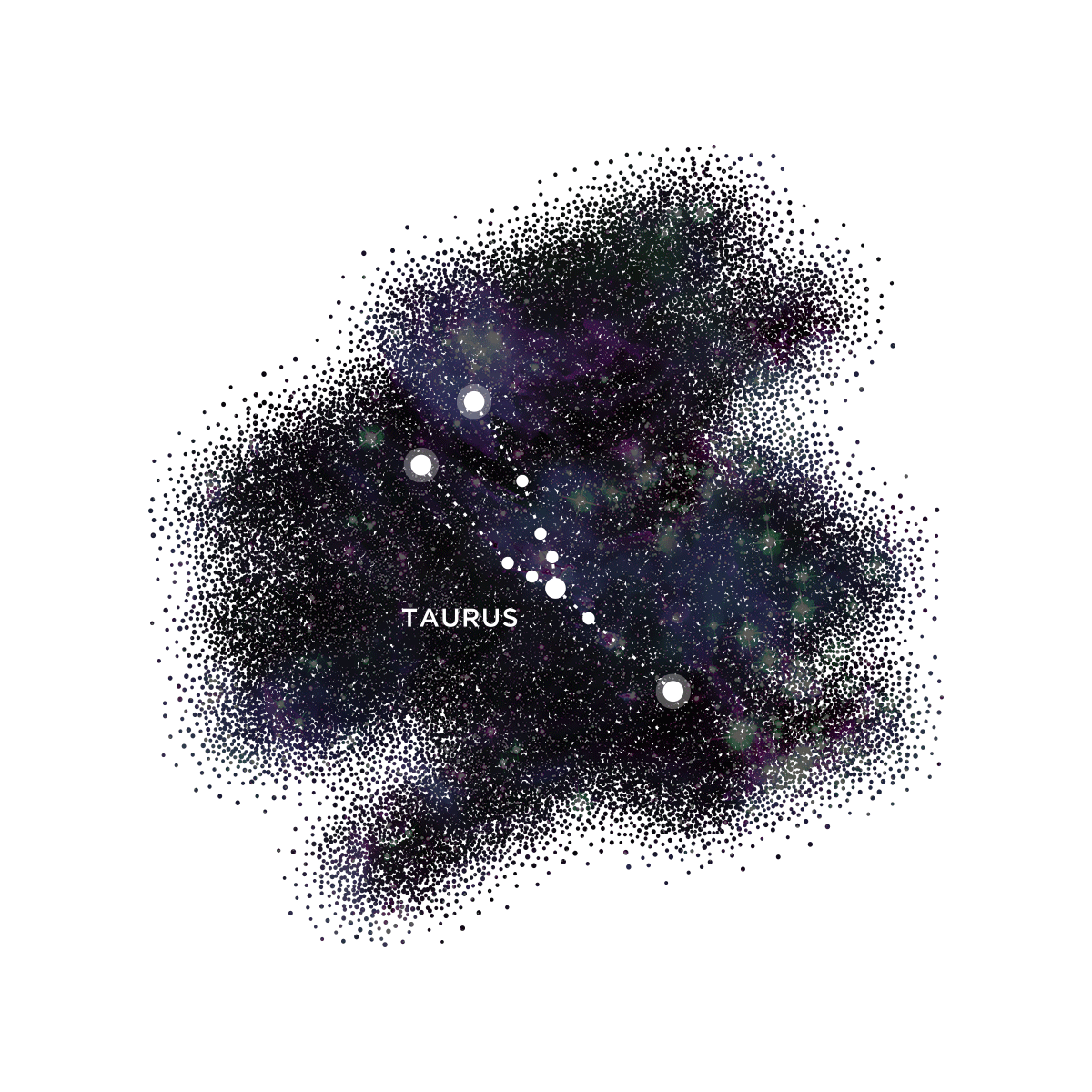 Taurus: A busy 9th house could find you traveling the world or playing armchair philosopher as the year kicks off dear Taurus. With travel restrictions still in place in some parts of the globe, it may be the latter. You don't have to leave home to broaden your horizons. Instead, hit the books, and you'll see that you can learn much about the bigger picture that way. You're full of energy when Mars crosses over into your sign on the 6th. This means your winter months will be productive – although you may have trouble winding down at times. Find a way to remain grounded so you don't bounce off the walls. Expect lots of meetings at work when Mercury enters your career zone on the 8th. Wheeling and dealing will be the mode for the rest of the month – but once Mercury is retrograde on the 30th, the negotiations could reach a standstill or fall apart altogether. This means you'll want to get all the critical deals sealed well before then. Schedule in some time out with your sweetheart when Venus moves into your 9th house on the 8th. A wintery weekend away in a remote cabin could get the flame reignited! The New Moon on the 13th (depending on your time zone, it might be the 12th) would be extra-sweet for a little getaway. Even a staycation on that day would be restorative. I'd also recommend applying to a University on the New Moon if you're eyeing up an advanced degree. Update your social media profiles when Uranus stations direct on the 14th. If you've been hanging on to old images, get rid of 'em. This is also a great time to cull your wardrobe, especially if you haven't done so in for-ever. Throw out anything that doesn't represent you properly – and invest in some pieces that make you feel great. If a bright orange spiky hair-do and eye patch are your new thang, go for it! Set some trends! Once you've upgraded your look, start grabbing the spotlight – especially once the Sun darts into your 10th house on the 19th. You've got a month to be SEEN. And why wouldn't you when you're looking like a snack? A change of residence is possible when the Full Moon shows up in your 4th house on the 28th. If you're purchasing a new home, this might be the sign on the dotted line day. It's marvelous for completing a home decluttering project. If you haven't put the tree away yet, for Pete's sake – get on it! Mercury retrograde on the 30th brings three weeks of misfires at work. If there was ever a time when you might put your foot in it and screw the deal, this is it. February drama can be avoided if you know when to keep your beak closed.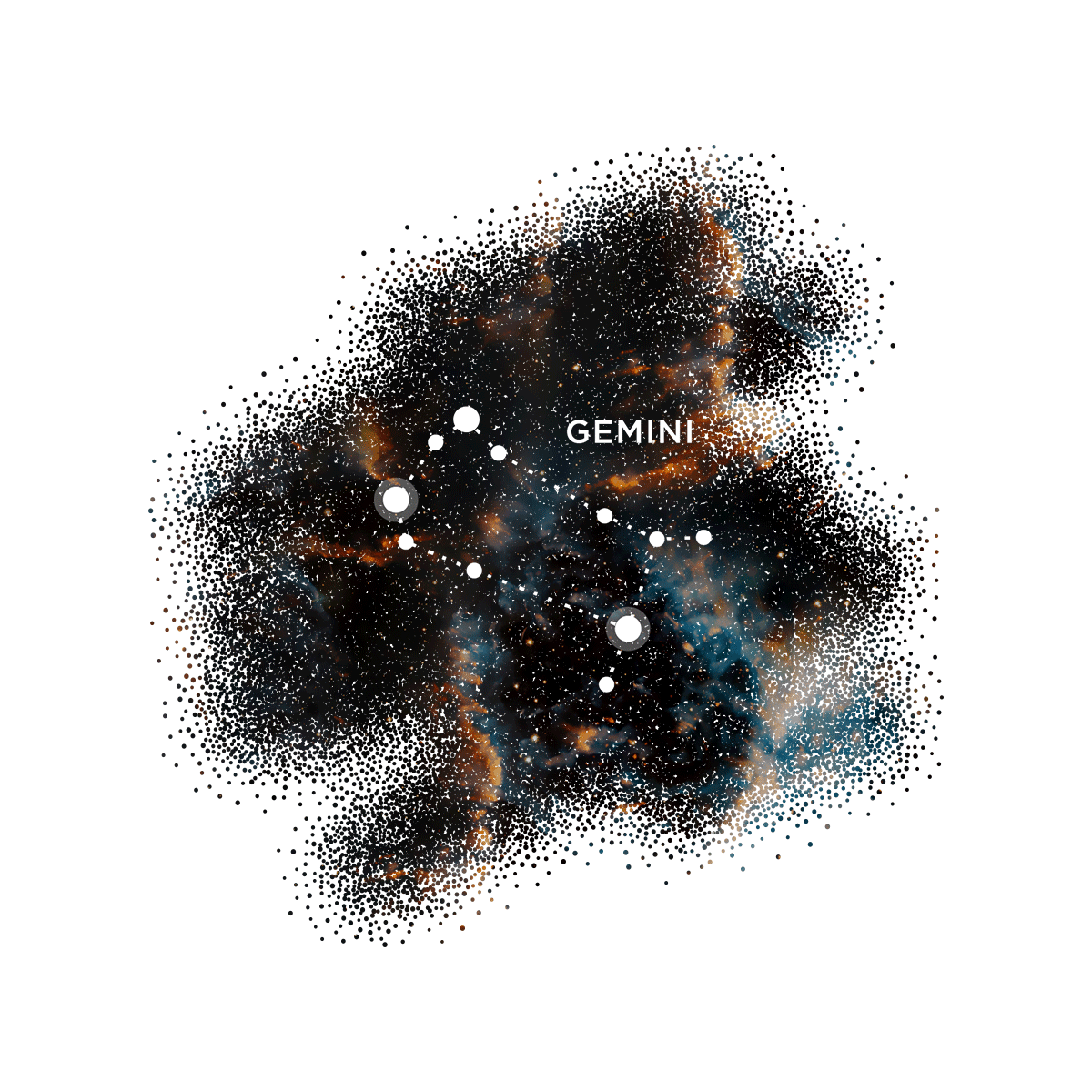 Gemini: Now that the holidays are well behind you, it's time to get your financial act together, dear Gemini. A bundle of planets in your 8th house at the start of the month puts the spotlight on money owed, joint finances, and taxes. Begin by taking inventory of your situation. Then, craft a new budget for the year based on what you discover. It may seem daunting at first, but rest assured, if you put your brilliant mind to it, you will find the willpower to trim the fat – or find new sources of income. Be sure you're getting your rest when Mars zips into your 12th house on the 6th. If you've been spending too much time on the party circuit, hibernation might feel nice. Hit the books when Mercury saunters into your 9th house on the 8th. You've got a curious mind, and this transit of your ruling planet promises that you'll find plenty of ways to satisfy your hunger for knowledge. Venus will enter your 8th house on the same day, which adds spice to your nightly routine. If you've been going through a dry spell, the heat is on! the New Moon on the 13th (depending on your time zone, it might be the 12th) could signify a windfall or loan. It's also possible you may be ready to kick off that budget. Whatever happens, know that this day brings a reset for your money situation. Intuition improves when Uranus stations direct on the 14th. After months of retrograde action, you're clear as a bell and ready to obey your instincts. If you want to broaden your horizons through travel or study, you're in luck once the Sun warms up your 9th house on the 19th. You have a few weeks to sign up for a university or world tour. Even if you cannot leave the house, you may have other ways to feed your head (and wanderlust). You're a curious sort, so no doubt you will have zero problems finding ways to satisfy your quest for knowledge. The Full Moon on the 28th brings game-changing news. Something is about to come to a close in your life – and it's for the better. Do not resist this ending. Instead, trust that it's clearing out the old to make way for something new. Halt your travel plans when your ruler, Mercury, begins its first retrograde of the year on the 30th. February could find you stuck and unable to move. If you want to indulge in a little jet setting, you might be better off waiting a few more months. Staycation anyone?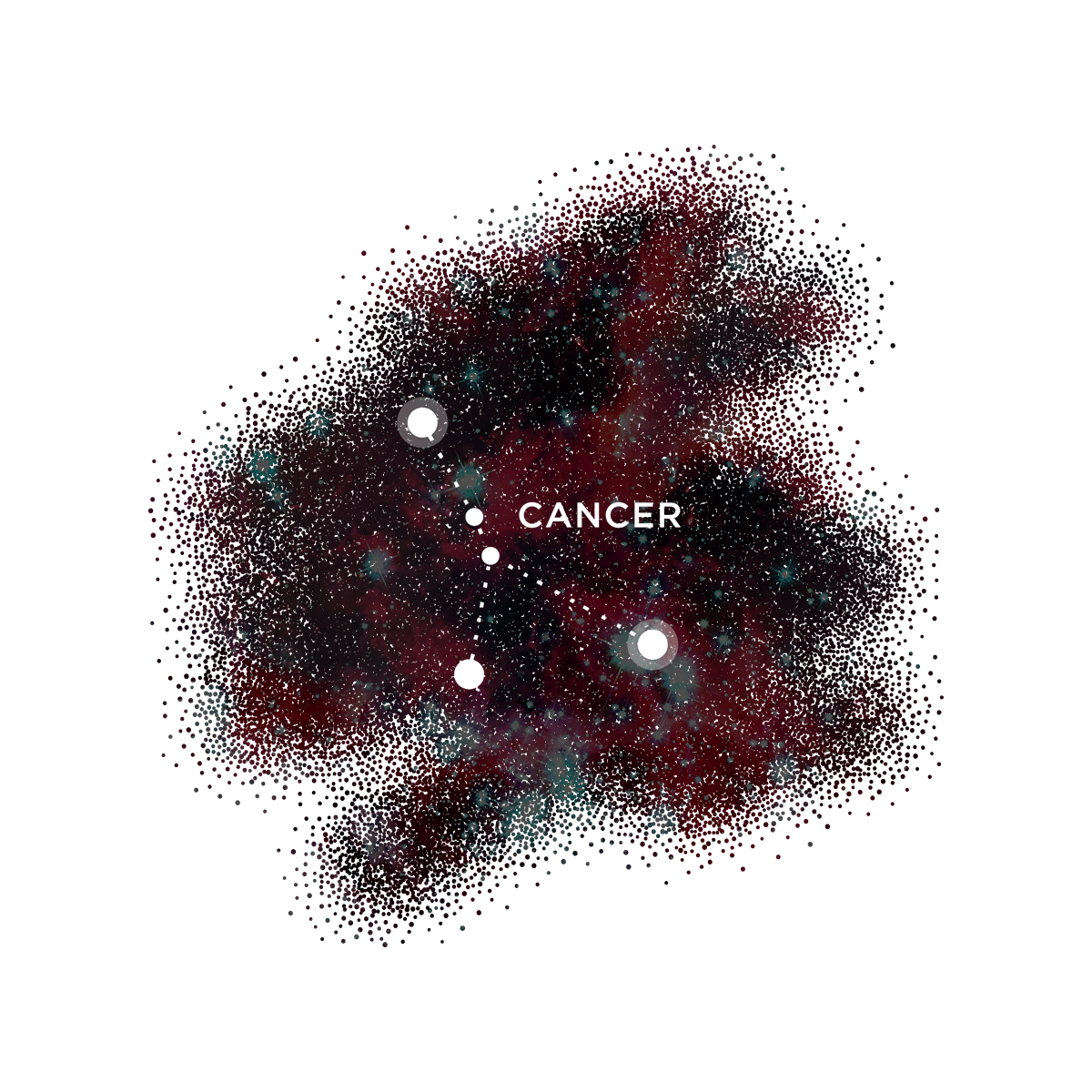 Cancer: Your relationships need TLC this month, dear Cancer. The Sun, Mercury, and Pluto are circling around your 7th house at the start of the year, bringing power struggles but also opportunities to discuss what's really going on. Duke it out, then hug it out. The urge to get out of the house intensifies when Mars roars into your 11th house. After so many months on lockdown (something you might not have minded initially), you're cooped up and ready to see your friends. There may be ways to do that safely. A bit of socially-distanced hangs with a few trusted pals could help blow off steam. Schedule an appointment with your financial advisor when Mercury heads into your 8th house on the 8th. There is no better time than the weeks that follow for getting your taxes squared away. Do it early, and you'll coast past April 15th without a care in the world. If your romantic life has been stale, Venus will be changing the game on the 8th when it crosses into your 7th house. Even though January started out a bit dicey, you can find lots of lovely ways to make love instead of war. The New Moon on the 13th (depending on your time zone, it might be the 12th) clears the way for a genuine love connection. Uranus direct on the 14th widens your social circle to include interesting new peeps in 2021. You may be chumming around with a fab entourage of kindred spirits. Heck, you might be the one who creates cool scenes that attracts soulful types. Schedule in time with a financial advisor after the Sun drops into your 8th house on the 19th. The next few weeks are splendid for getting an early start on your taxes. Do it now – and you'll be coasting when April 15th rolls around. Speaking of money, an issue clears up on the 28th when the Full Moon lands in your 2nd house. If you've been stressing about a bill or work situation, that's about to change in your favor. However, Mercury will be retrograde beginning on the 30th, marking a few weeks where those gains could be swiftly lost. You'll need to watch your dough closely if you don't want it to fall flat. A hyper-vigilant approach should keep you safe.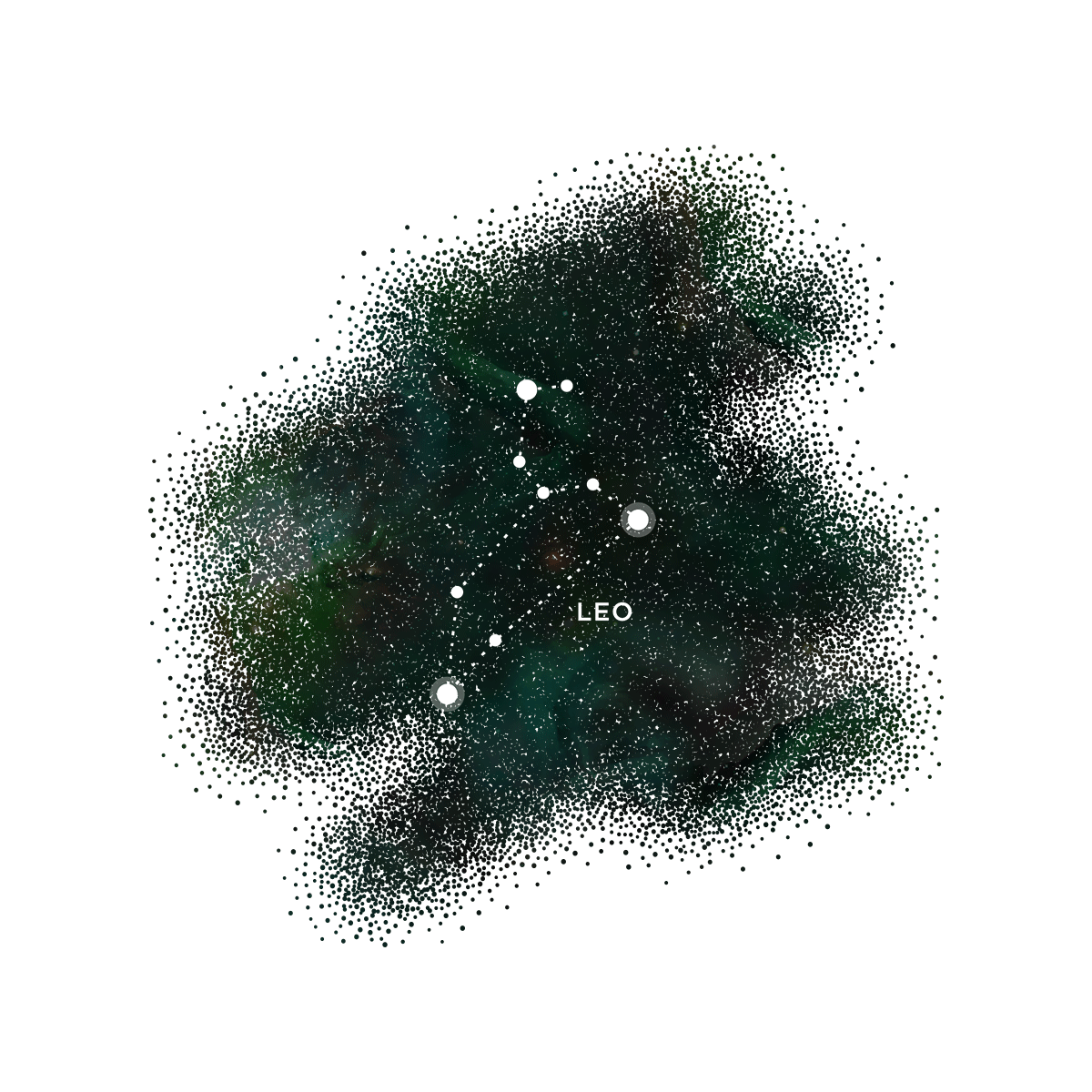 Leo: A new you is beginning to stir, and once January comes to an end, you'll be ready to let go of the old you, dear Leo. But first, you must focus on work. You've got a few planets circling your 6th house at the start of the month, which means you're kicking off the year on a busy note. The holidays are behind you, and now you must catch up. There may be a few instances where you must take the lead. You're born for that, so step into that role and roar! Mars will be in your career zone, starting on the 6th, giving you the muscle to climb to the top of the company ladder. When Mercury and Venus shift gears on the 8th, you're in your best wheeling and dealing mode. You can persuade everyone to get behind you. Results? Inspired teamwork and ultra-productivity. (Expect plenty of kudos for your leadership, too!). The New Moon on the 13th (depending on your time zone, it might be the 12th) opens up a golden opportunity. This could be a new job or position – one that will help you exceed your deepest ambitions. It's also a fab day for starting a new health regime. If you overdid it on the holidays, you could course correct now. Get ready to step into your genius zone when Uranus stations direct on the 14th. Consider this your cue to share your boldest ideas yet with the public. Shake up your industry! Relationships heat up when the Sun brightens up your 7th house on the 19th. You may be getting more appreciation from your boo in the weeks ahead. Of course, a bit of flattery does go a long way with you, so if your honey is smart, they will up-level the loving! Keep in mind that not everyone is a mind reader – the Sun in your 7th house gives you the courage to say what you need. Let your partner know what you want, and you'll get it ten-fold! The Full Moon on the 28th is your opportunity to shed anything that no longer represents the baller you're becoming. Release old stories, and get ready for your close up soon! Heads up: Mercury retrograde in your 7th house beginning on the 30th creates havoc in your relationships. More than a few misunderstandings are possible. Watch your words as well as the words of others. It's too easy to put your foot in your mouth in February. If you want to preserve your partnerships, a mindful approach will minimize the drama.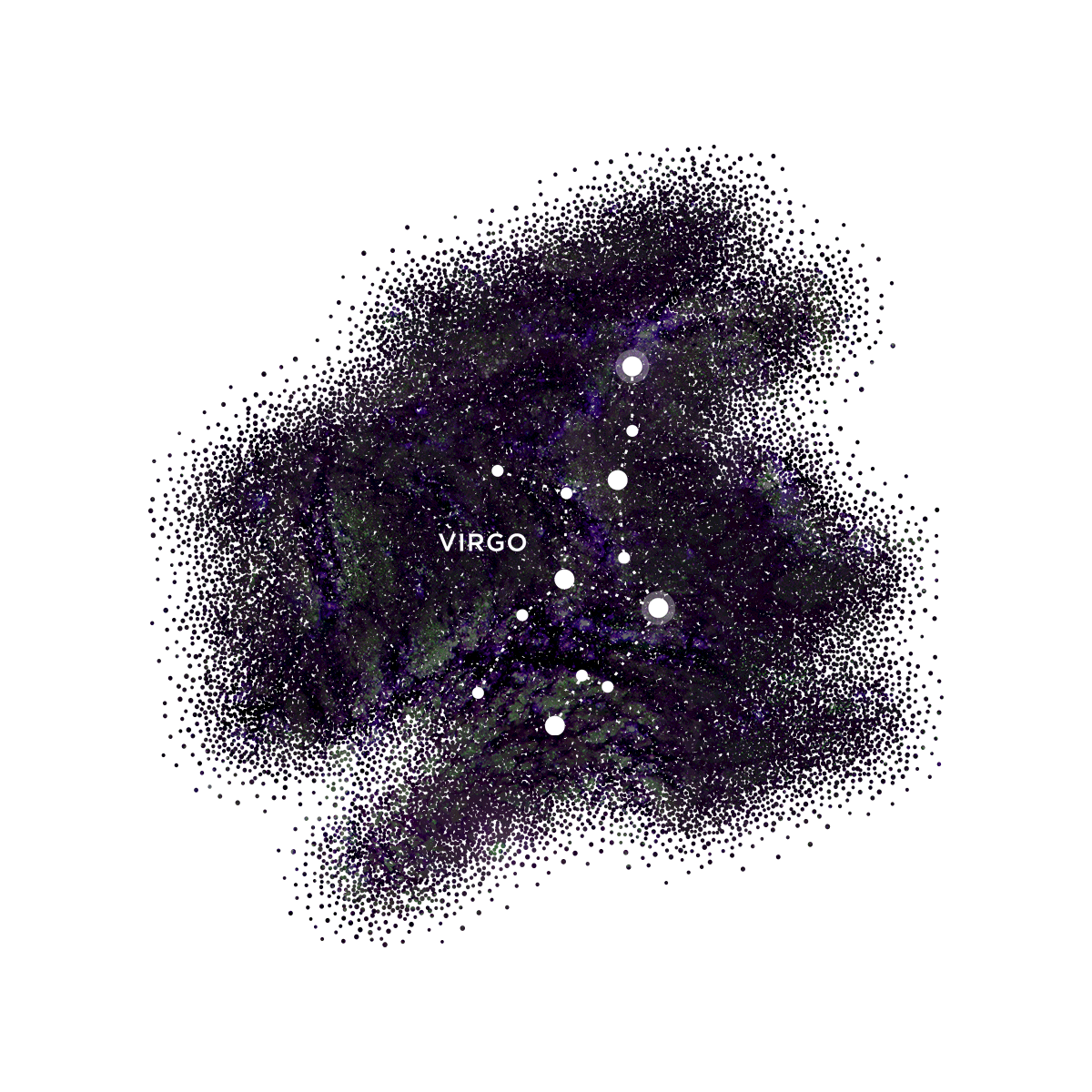 Virgo: Got romance on the brain, dear Virgo? Blame the cosmos! A busy 5th house elevates your love game, making it possible that you can find true love – or deepen a current relationship. The Sun, Mercury, and Pluto are a promising trio for intense connections, so get vulnerable, make a move…and watch this area of your life improve. Yeah, baby! Blaze happy trails when Mars leaps into your 9th house on the 6th. Indulge your wanderlust through short trips or stacks of books. Your horizons? Broader than ever. Productive meetings are possible when Mercury heads into your 6th house on the 8th. If you need to get the team on your side, you've got a few great weeks to make that happen. The 8th also finds Venus sitting pretty in your 5th house, another fab omen for a romantic upgrade! This month is getting too good…and it's just getting started! On the 13th (depending on your time zone, it might be the 12th), the New Moon illuminates a major shift in your love life. Engagement, marriage, or a baby could be in the stars for you! You can express your unique philosophy about the world when Uranus stations direct on the 14th. You've had months to ponder your place in the Universe – and now you can share what you've discovered. Fellow soul searchers will be intrigued by hearing your point of view, so share it where you can. You shine like a supernova at work, starting on the 19th when the Sun takes command of your 6th house. Use the next four weeks to lead your team to victory. The more willing you are to boss up, the more likely you'll attract the attention of the right people. This could lead to a promotion or new project before winter is over. Take the 28th off. The Full Moon will be resting in your 12th house on that day, perfect for a "me day." This will also set you up for the Mercury retrograde madness that kicks off on the 30th. February will have more than one monkey wrench in your work plans. You'll need to be ready for that. So chill out as January folds up…and put on your armor for the drama next month.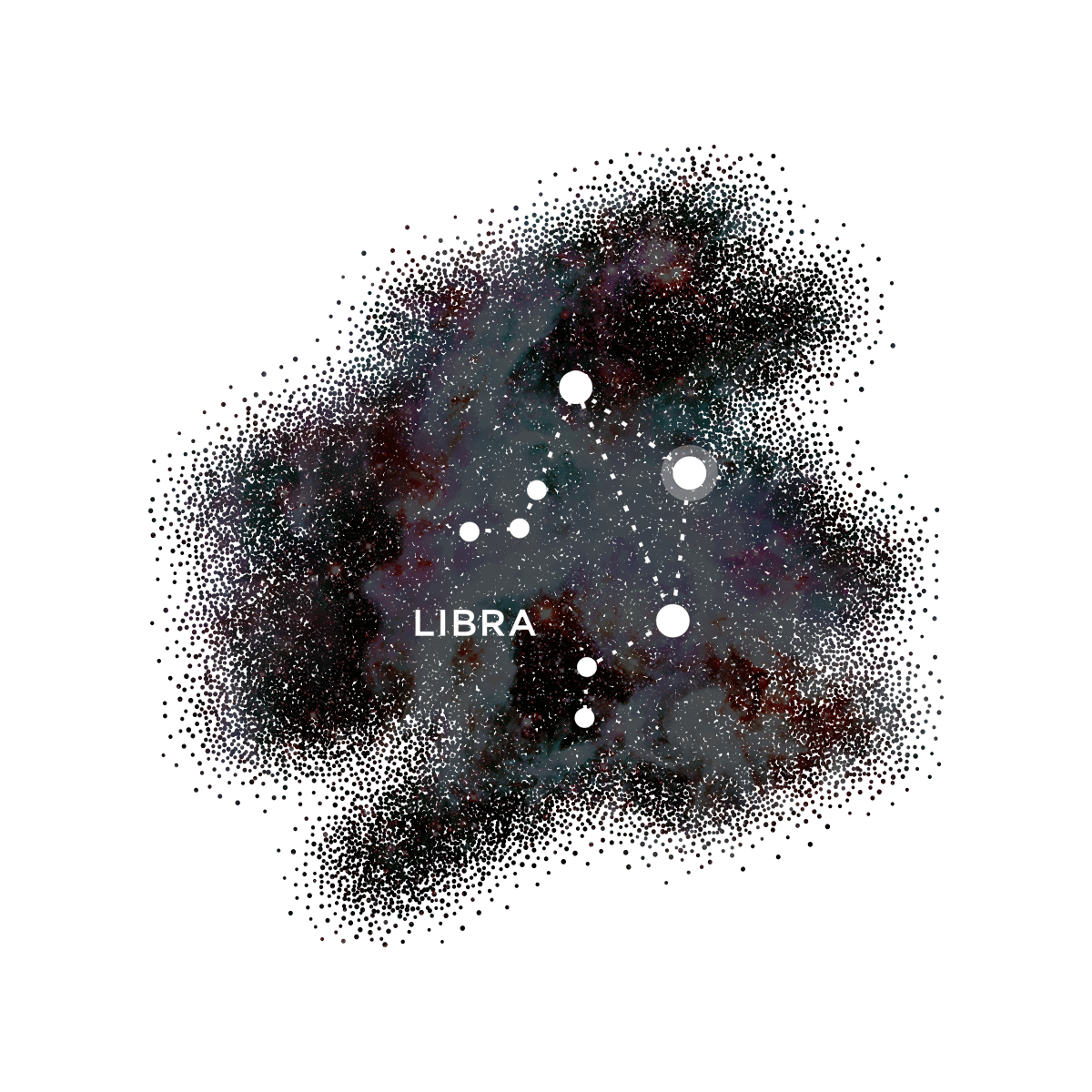 Libra: Let's get your lair in divine order this month, dear Libra. The Sun, Mercury, and Pluto are ideal buddies for a purge and cleansing. Make it sparkle bright, and you'll be happy to hibernate all winter long. You won't be sad to see Mars leave your relationship sector on the 6th. The past few months have brought some significant challenges in that arena. A few folks tested your boundaries – and some needed to go too. Now you can put your energy into earning money and creating new intimacy with the people who matter. You can also reboot work or financial situations gone bust. 2020 made it hard to get traction but no longer. Mars in the 8th gives you the moxie to make that cash – and deeper connections too. Speak the language of love when Mercury drifts into your 5th house on the 8th. This transit helps you to get the courage to make a move or talk things out with a partner. Let your inner decorator play in your house when Venus moves into your 4th house on the 8th. Beautify your nest with things that make you smile. Invest in some better lighting or a sumptuous new comforter, and you'll feel ready to send out the invites. The New Moon on the 13th (depending on your time zone, it might be the 12th) is most excellent for Libras who want to buy property or move. If you've been craving a new domicile, you can go for it! Obstacles are out of your way, and your dream home might be around the corner. Get your cash right when Uranus stations direct on the 14th. Money may have been unstable for the past few months, but that's about to change. A few good surprises might be coming your way, allowing you to recoup your losses. Romance blooms when the Sun takes up residence in your 5th house starting on the 19th. You've got a few good weeks to make your move, Libra. Bat those lashes, and you may end up with some digits. In a partnership? Why not do something special to let your boo know how much they mean to you? A bit of creative gifting could keep that flame burning red-hot. The Full Moon on the 28th is your best spot to clear things up with friends. If you've been keeping something from your support team, come clean. Clear the air, and your friendships will thrive. A few folks may clear out of your life at this time too. This isn't a bad thing. Instead of resisting, know that these friendships have come to an end, making room for new ones to enter. Mercury retrograde starting on the 30th could bring communication woes with loved ones. February could deliver a few avoidable feuds. If you want to stay out of the line of fire and keep your family intact, thinking before opening your mouth is the new black.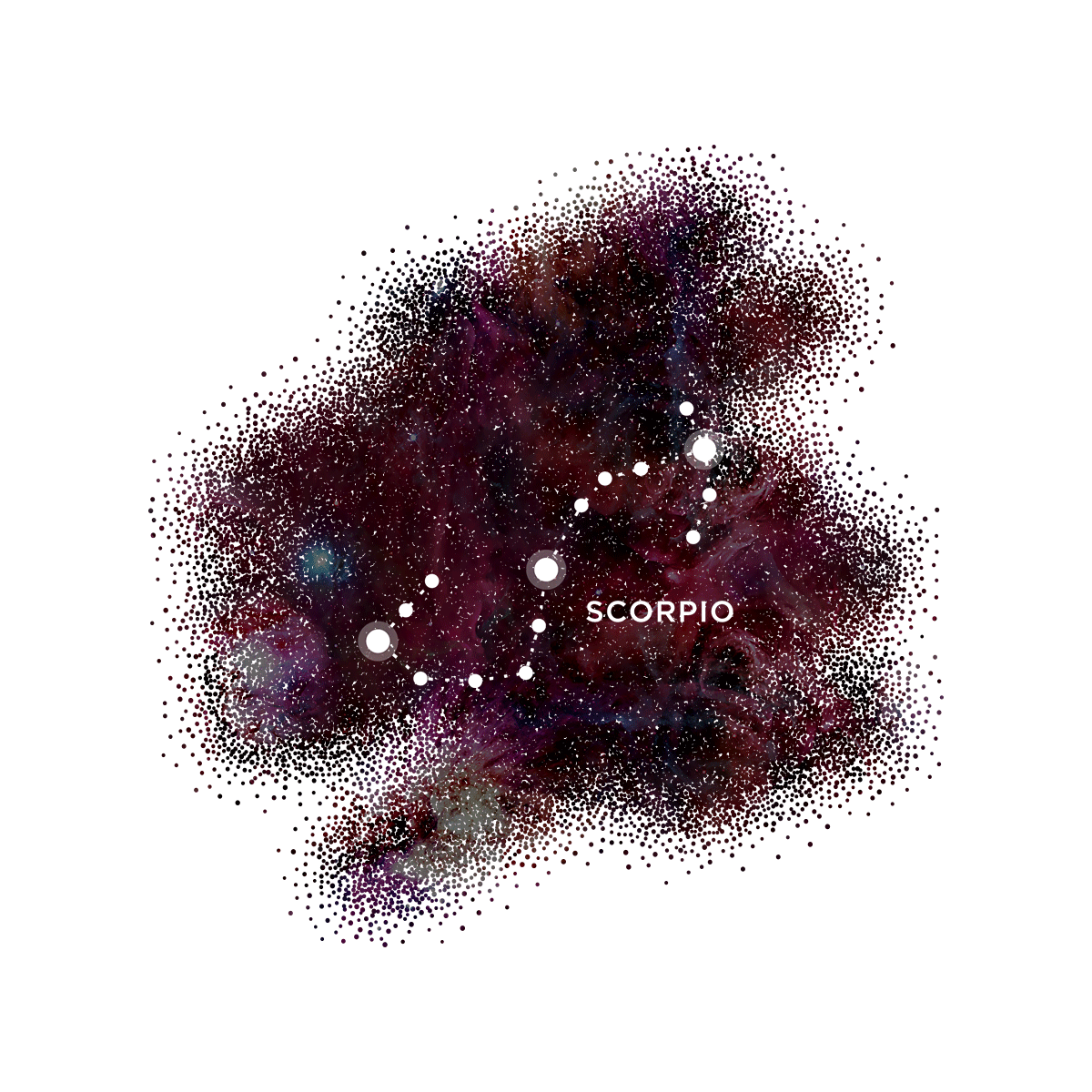 Scorpio: As 2021 begins, you have a lot on your mind, dear Scorpio. You might be pondering the state of the world – or be gearing up to get back into the classroom. An active 3rd house gives you the mental discipline to hit the books or solve the world's dilemmas. Relationships could be challenging when Mars darts into your 7th house on the 6th. Sure, there is a lot of passion, but that may come with a side of bickering. Aggression could push buttons, both yours and the other party's. You'll want to watch that you don't cross lines or forget your good manners. You can soften your words when Venus flits into your 3rd house on the 8th. Even if you ruffled feathers, this transit allows you to smooth it over. Mercury will enter your domestic sector that same day, great for talking it out with family. No matter how dicey things get, there is room to fix it. The New Moon on the 13th (depending on your time zone, it might be the 12th) could give you a genius idea. If you get a flash of inspiration around that day, write it down. It could be groundbreaking. This day also brings a mental breakthrough. If you've been foggy about any area of your life, that clears at last. Your romantic life gets a bit unpredictable when Uranus stations direct on the 14th. Suddenly, change is afoot. Relationships may come and go over the next few months. Or you may decide to take a risk…or give someone the boot. One thing is for sure: it won't be dull. Take charge of your home when the Sun puts you in the family spotlight on the 19th. Loved ones may need your guidance for the upcoming weeks. Important decisions will rest on your shoulders. With your fearless leadership, the home base will be fine. Some part of your career comes to a glorious end on the 28th when the Full Moon lights up your 10th house. This could mark the completion of a project – or you're moving on to something else entirely. You are ready to take a bow and head off in new directions, something you've been contemplating for some time. Now, you're free to go. But first, use the upcoming Mercury retrograde to get your hive in order. This begins on the 30th, making February your best bet for organizing your home or taking care of family squabbles. Get your home base in order, and you'll feel ready to tackle your next big thing.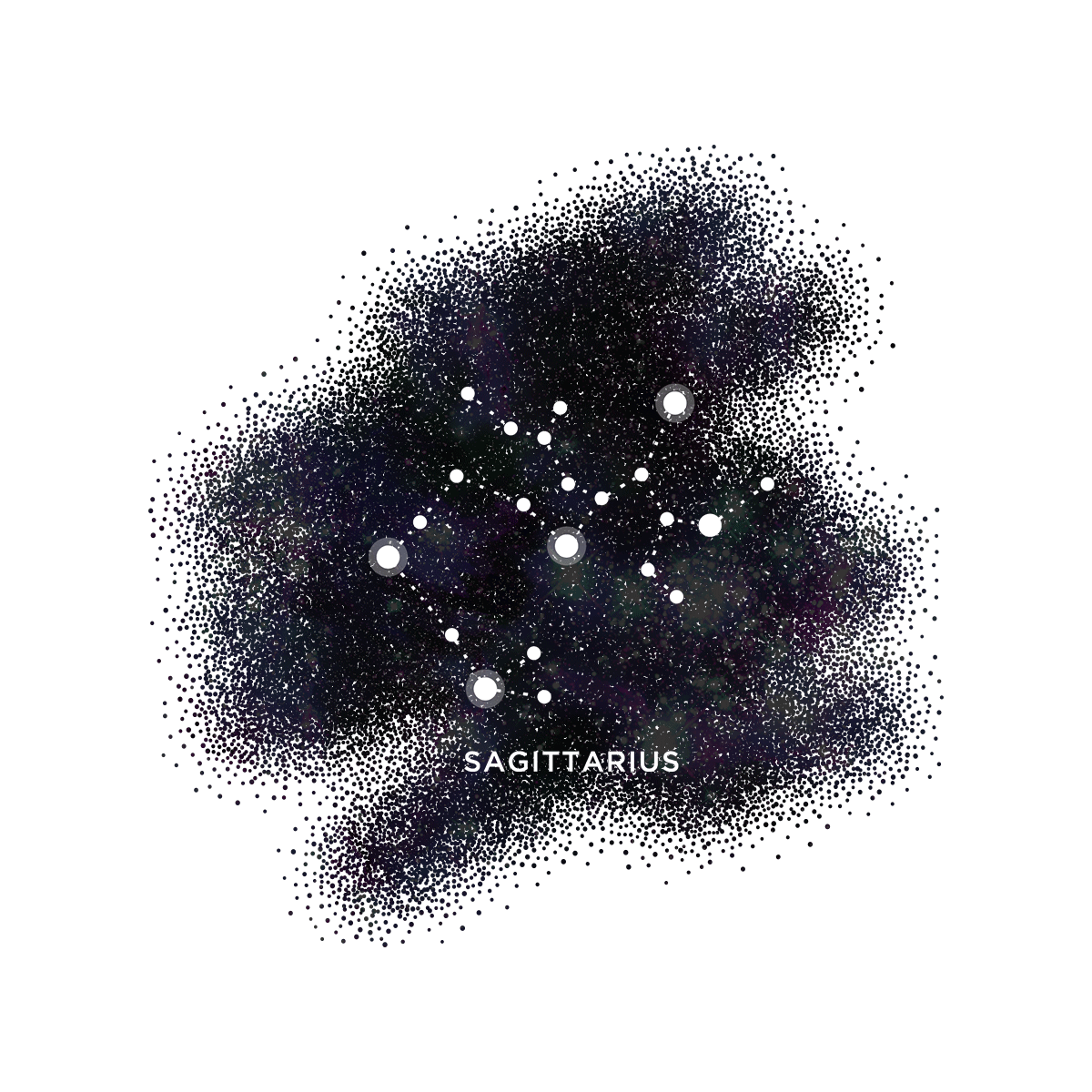 Sagittarius: The new year is here, and money is in da house, dear Sagittarius! The power squad formed by the Sun, Mercury and Pluto in your 2nd house promises a total financial reboot. This could arrive through a new job, promotion, raise, or a clever side hustle. Your cash attraction is multiplied – and so are the dollar bills. Handle this wisely, and your 2021 could become entirely secure (unlike 2020!). Your hustle gets stronger when Mars darts into your 6th house. You've got the bold moves to get noticed at work, which could put you in the hottest seat at the office. A little shameless ambition goes a long way this month, so giddy up! Communicate grand ideas when Mercury moves into your 3rd house on the 8th. You can see the bigger picture and which steps to take. That means you have the edge in any situation – and this will undoubtedly come in handy at work if you're aiming for the top dog position (yeah, you are). Venus will be sitting in your 2nd house starting on the 8th, bringing profits galore to creative ventures. It also makes you tempted to blow your dough on luxury items. While there is nothing wrong with retail therapy, I'd rather see you play it safe…for now. The New Moon on the 13th (depending on your time zone, it might be the 12th) opens up a cash-generating opportunity. Yay, you! Your genius goes on full display when Uranus stations direct on the 14th. You are a visionary by nature – and now everyone gets to see that. The 19th finds the Sun in your 3rd house, giving you dynamic powers of persuasion for four weeks. If you need to make a point, you'll have no trouble doing it now. This is your time to step up to the mic and make noise! Schedule in a wee getaway when the Full Moon illuminates a possibility for time off. If you can go out of town on that day, it could be lovely. If you can't, turn on the travel channel, grab some popcorn, and have your own little staycation. Heck, you don't need to trot around the globe to broaden your horizons! With Mercury turning retrograde on the 30th, it might be best for you to stay close to home anyway. This one promises to be nothing more than a travel headache for you. Do you need to be stuck at the airport? NOPE. You don't.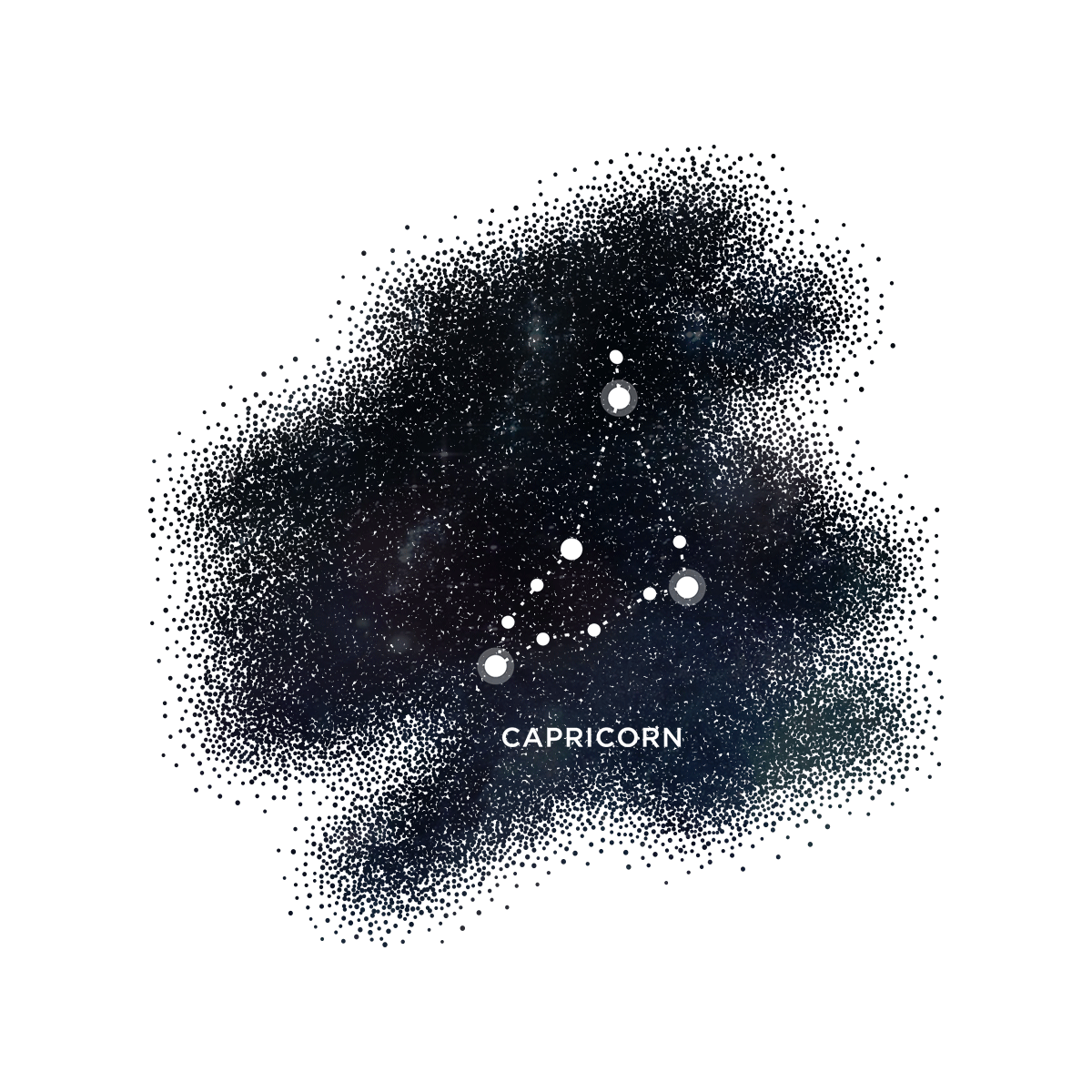 Capricorn: Now that Jupiter and Saturn are in your 2nd house, you're ready to up your earnings to new levels. The Sun, Mercury, and Pluto in your sign at the start of the year ensure you have the power to level up. No more waiting for your moment – it has arrived! Be bold on your way to the top. You can apply that same intensity to your love life when Mars roars into your 5th house on the 6th. If you're willing to make a move, you'll get some action. Mercury in your 2nd house on the 8th helps negotiate deals to your favor, especially if cash is involved. Whether you're trying to get a discount or score a raise, you've got the right words at the right time to persuade. Venus will enter your sign on the same day, giving you oodles of charm. All eyes are locked on you as you win minds and hearts! The New Moon on the 13th (depending on your time zone, it might be the 12th) is sweet for revealing a new look. Update your wardrobe, cut your hair, and adorn yourself with a little bling. It feels good to look good! Uranus will be direct on the 14th in your 5th house, bringing romantic surprises and unconventional playmates. It may be cold outside, but you're getting some intriguing play – which is bound to add sizzle to your winter! More cash is on the way when the Sun shines up your 2nd house beginning on the 19th. Ambition pays off handsomely. Go for the gold, work your hustle, and you'll see a rise in your revenue. Take care of a pressing financial matter on the 28th when the Full Moon lights up your 8th house. Pay a bill, send out your taxes, or finalize the details on a loan. Get it out of your hair before Mercury stations retrograde on the 30th. Once that kicks in, money gets weird. Deals go south, unexpected expenses derail your progress, and collecting cash owed becomes impossible. But if you take care of things before then, you'll breeze through February with nary a wrinkle in your wallet.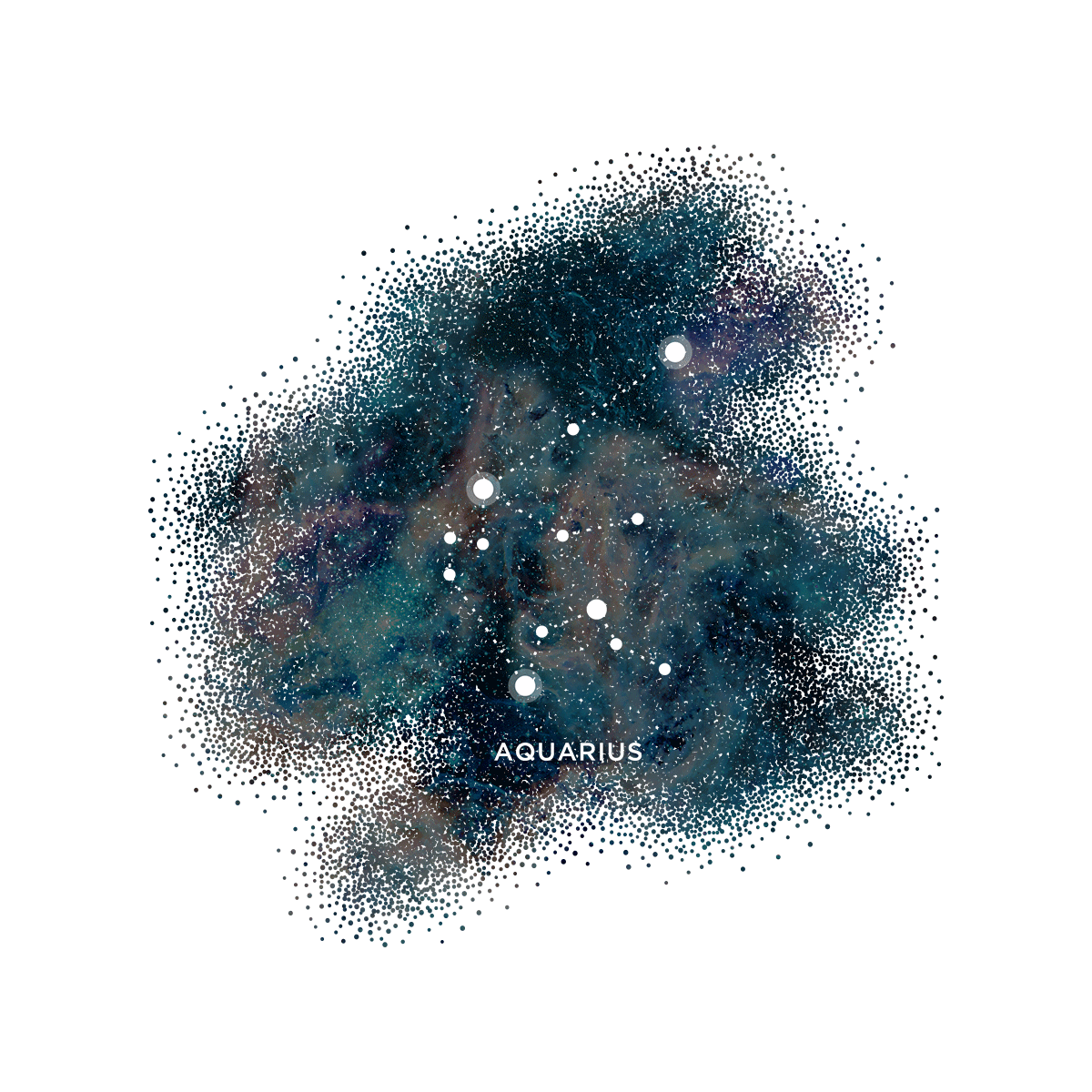 Aquarius: As 2021 begins, you're in annual hibernation mode, dear Aquarius. The Sun, Mercury, and Pluto are chilling out in your 12th house, perfect for generous time outs and time spent alone. This will rejuvenate you, especially if you're burnt out on the holidays. You can use this time to get your house in order, especially once Mars dives into your domestic sector on the 6th. Declutter, clean, and take care of home improvement projects. It will keep your mind busy and might actually be therapeutic. Mercury will be in your sign on the 8th, which could find you putting a lot more thought into your words. Communicating ideas is essential to you. Find new ways to express yourself, and you could be a source of inspiration to others. Venus will slip into your 12th house on the 8th, deepening your compassion. If you're doing work behind the scenes in a charitable or spiritual environment, you're at your best. This transit could also mean secret romantic involvements. A lover on the down-low will certainly add intrigue to your winter. The New Moon on the 13th (depending on your time zone might be the 12th) could bring a large-scale breakthrough. This could be the release of an old story or hang-up. A wake-up call arrives, and you're more than ready for it! Your ruling planet, Uranus, will be direct on the 14th. After months of retrograde action, the rebel planet delivers changes on the home front. Your household could alter in some way, such as a loved one moving out – or in. You may also find yourself updating the gadgets in your lair. A new security system that you can power from a remote location? Yes, please. Any and all tech updates will be welcome. Go buck wild and outfit your joint like a modern-day Jetsons! Come out and play when the Sun enters your sign on the 19th. You've got increased confidence for the next four weeks, which could draw opportunities and admirers to you. Express your authentic self – and trust that we're all here for it. The Full Moon on the 28th gives you the sign you need to make a decision around a relationship. If you're thinking about ending a partnership or want to take things to the next level, you'll know what way to go after this day. BUT you'll want to hold off doing anything drastic once Mercury begins its first retrograde period of the year on the 30th. Wait it out until the end of next month, and you'll be even more secure in your decision.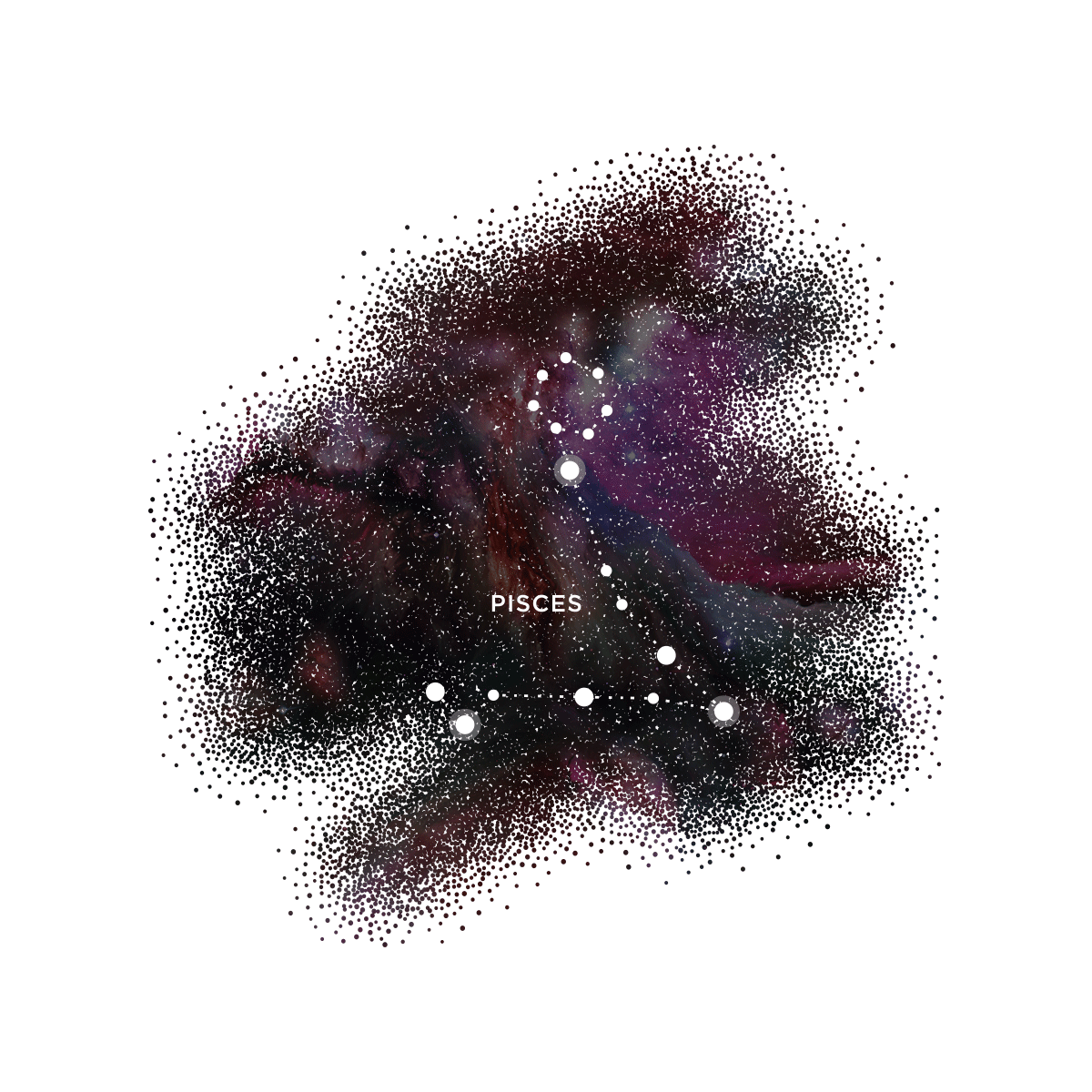 Pisces: The beginning of the year is ideal for catching up with your friends, dear Pisces. A cluster of planets in your social sector in the early weeks of January could find old pals reaching out for a chat. A few new folks may also begin showing up in your world, making the winter a bit more lively. Mars will have you zipping around your neighborhood when it enters your 3rd house on the 6th. The weather may be brisk, but so are your days. All of this hobnobbing will ensure you have zero time for boredom. You're going to be keeping other people's secrets starting on the 8th when Mercury settles in your 12th house for an extended stay. Some of the information you receive will be shocking – and you'll have to do your best to keep that dirt buried. Romance turns social when Venus sails into your 11th house on the 8th. This could mean more date nights – or a fling with a friend. Perhaps you'll have a few of your own "classified" happening. The New Moon on the 13th (depending on your time zone, it might be the 12th) is fabulous for a small shindig with your besties. Whether you're meeting online or in a safe space, it feels great to reconnect with your squad! Get ready for brilliant flights of fancy and intuitive hits when Uranus stations direct on the 14th. You are plugged into your muse (or guides) for the next few months – pay attention to messages you receive. Ideas could be golden, so don't ignore them, even if they seem far-out! Schedule in a few weeks for hibernation when the Sun skates into your 12th house on the 19th. Every year around this time, you're content to spend lots of time alone, especially if your holidays were active. As the weather continues to rage outside, you'll be enjoying a few weeks of blissful quiet, perfect for recharging your batteries. Friends with loose lips may begin causing problems when Mercury stations retrograde on the 30th. Your secrets may be revealed – or you may blab something you shouldn't. February could find your circle of friends fraught with misunderstandings. If you want to avoid problems, you'll need to watch what you say. Listen more than you speak – and you'll keep your posse intact.
Hey you! I have a free series for astro-newbies: Star School. 
Astro-Biz Digest
Hey! Want to find out the optimal dates for everything on your business to-do list? Check out The Astro-Biz Digest. It's a forecast + planning guide especially for entrepreneurs. YAY!