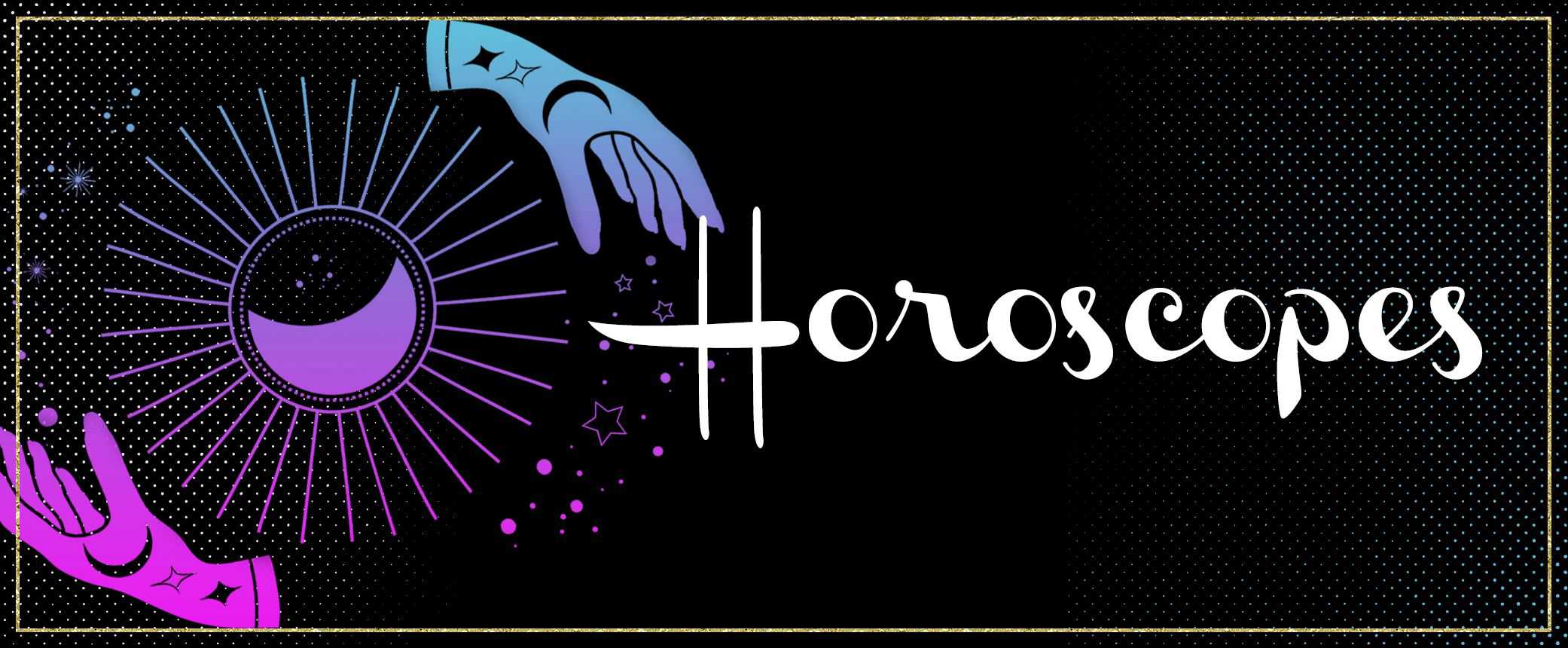 Cover Your Ass-Trology with Monthly Astrological
Forecasts and Horoscopes!
OCTOBER 2023
Sweater weather, pumpkin spice, and Halloween – there is plenty to love about October. Also, the planets are starting to behave. Yay! BUT eclipse season is also coming for you. BOO! Don't be scared – let's get prepared!
You can speak like a poet when Mercury enters Libra on the 4th. This is a lovely transit for the Messenger planet. Write sonnets, sing love songs, and whisper sweet nothings. SWOON! But don't be fooled by all this lovey-dovey stuff. Libra loves justice, which means lively debates and inspired speeches are also the norm. If you see something going down, speak up. You might make a difference. One thing to watch out for: passive-aggressive vibes. You might get your way, but will you feel good about it? Nope.
Instead of hot 'n heavy, prim and proper is in once Venus steps into Virgo on the 8th. Old-fashioned courtship and good manners will get you far. Don't forget to brush your teeth and iron your clothes, for this transit doesn't like sloppy anything. Some folks assume this is a cold placement for Venus, but that's not true. If you show up right, you'll get plenty of action. Venus will enter the home base of Libra on November 8th.
After months of retrograde action, Pluto is direct on the 10th. Progress may have stalled out a bit, but soon, things will seem to move. Pluto wants transformation. Instead of going backward, it demands the old structures get torn down to make way for the new. It doesn't happen overnight. The past few months have made a few people try to return to the past…but now they will have the future staring them in the face.
Mars makes a bold move into Scorpio on the 12th. The planet of war LOVES being here. Over the next six weeks, courage is elevated, fights will be intense, and winners will be crowned. If anyone has been messing with you, you can find the power to push back. For some, revenge and retribution are on the way. This transit is also divine for steamy sex. If you – November 24th
Eclipse season begins with a New Moon Solar Eclipse in Libra on the 14th. This day could bring a wake-up call around a relationship. It's also possible a significant new person may enter your life today. Either way, be alert for changes. For some, this Eclipse could shed light on a legal situation. The wheels of justice may be turning at last. Libra is also associated with decision-making. It's best to give it a few days before deciding on anything. Let the Moon dust settle. Soon, the winning hand will be clear.
Mercury goes undercover in Scorpio on the 22nd. Mysteries, secrets, and private gossip are on until November 10th. Once Mercury sails into Sagittarius, the truth will come out. But for now, all communication is on the down low. This transit may not say much, but when it does, the words can sting. Watch that your communication isn't sharper than a needle. In other words, don't be a prick.
The next day, the Sun sails into Scorpio, marking the Scorpio Season (or the season of the witch). You've got four weeks to get intense, intimate, and to the bottom of every mystery. Where there is a will, you can find the way. Scorpio season is for all things spooky, too – put on your dark garb, pull out the potions, and let your inner witch dominate. The Sun will saunter into bold Sagittarius on November 22nd; suddenly, it's light 'n bright.
The Full Moon Lunar Eclipse in Taurus on the 28th brings dramatic closure around a situation. The past eighteen months have revealed what needs to transform. Now, it's time to let go so you can grow. This day could be intense. You may feel like hanging on, but the Eclipse will push you to surrender. Trust that whatever is being eclipsed out of your life needs to go. Cut the cords, set yourself free, and know your level-up moment is coming.
Finish 2023 strong with The Tarot Lady's Ultra-Deluxe Superfly Astrology Guide for 2023!
Psst…If astrology leaves you confused AF, you need to get my book: Astrology For Real Life – A No B.S. Guide for the Astro-Curious. Available everywhere books are sold! 
Want to level up your astrology and tarot knowledge – and learn how to apply that to your advantage? You'll want Twist Your Fate: Manifest Success with Astrology and Tarot!
Annnndddd here's your personal monthly horoscopes: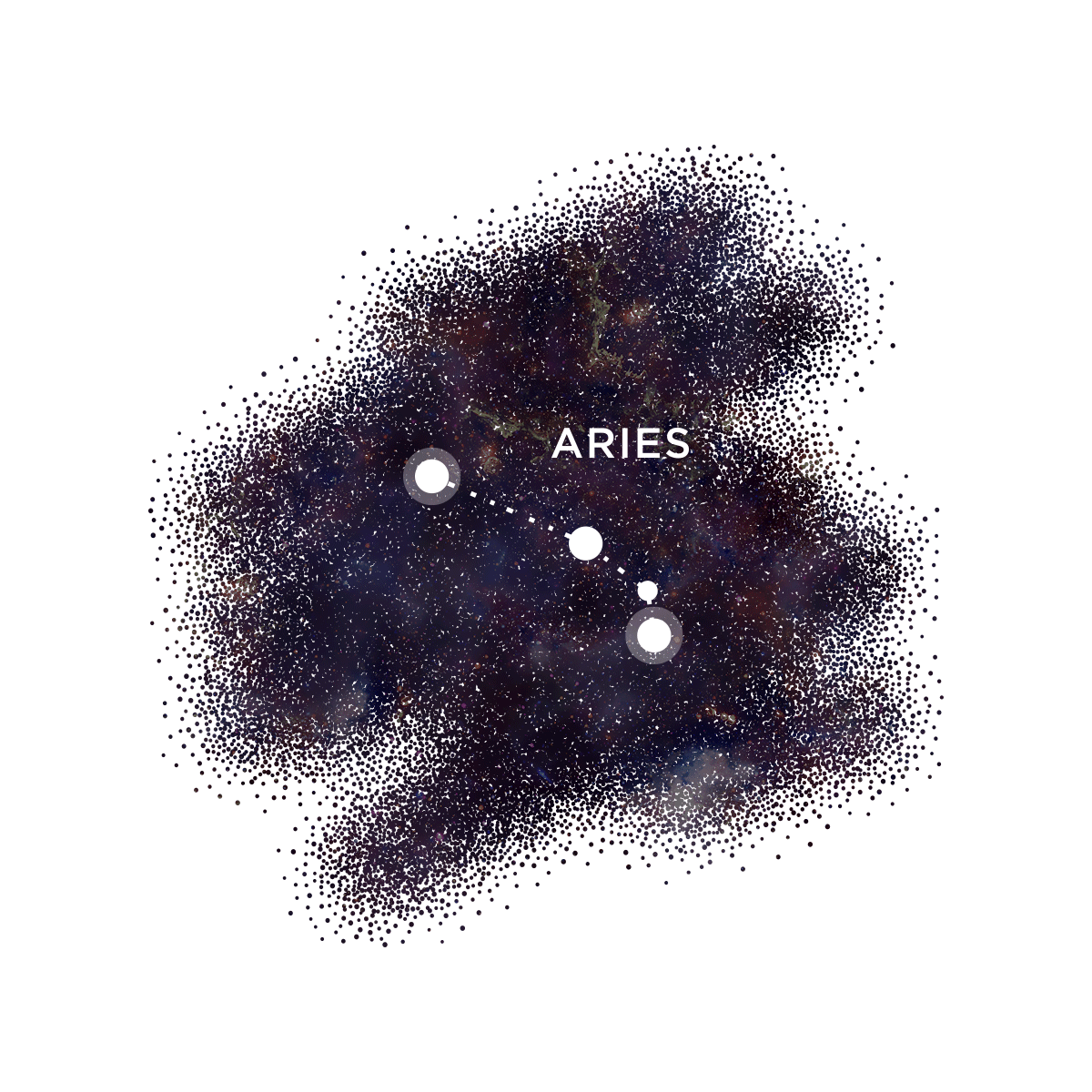 Aries:  October will rock your foundation, dear Aries. Although Mercury will add spice to your relationships when it joins the Sun and Mars in Libra on the 4th, it's time to ponder which partnerships are healthy – or not. Your ruler, Mars, will skid into the intimacy sector of your chart on the 12th. While this adds heat to your love life, it can also bring drama. If you have a beef with anyone, this transit could escalate matters. A massive change is possible once the Solar Eclipse hits on the 14th. Someone new could enter the picture, complicating things further. Or a current beau may be ready to get serious…or get out. You'll need to be alert and prepared to accept whatever is happening (so not easy for you!). Mercury will drop into your 8th house on the 22nd, followed by the Sun the next day. Finances improve, and so does the communication around what's mine, yours, and ours. The Lunar Eclipse on the 28th sheds light on what's essential to your security. This will allow you to make excellent decisions around your revenue. The secure future you desire is possible. Whether or not you're sharing the goods with someone else will depend on the decisions you make this month.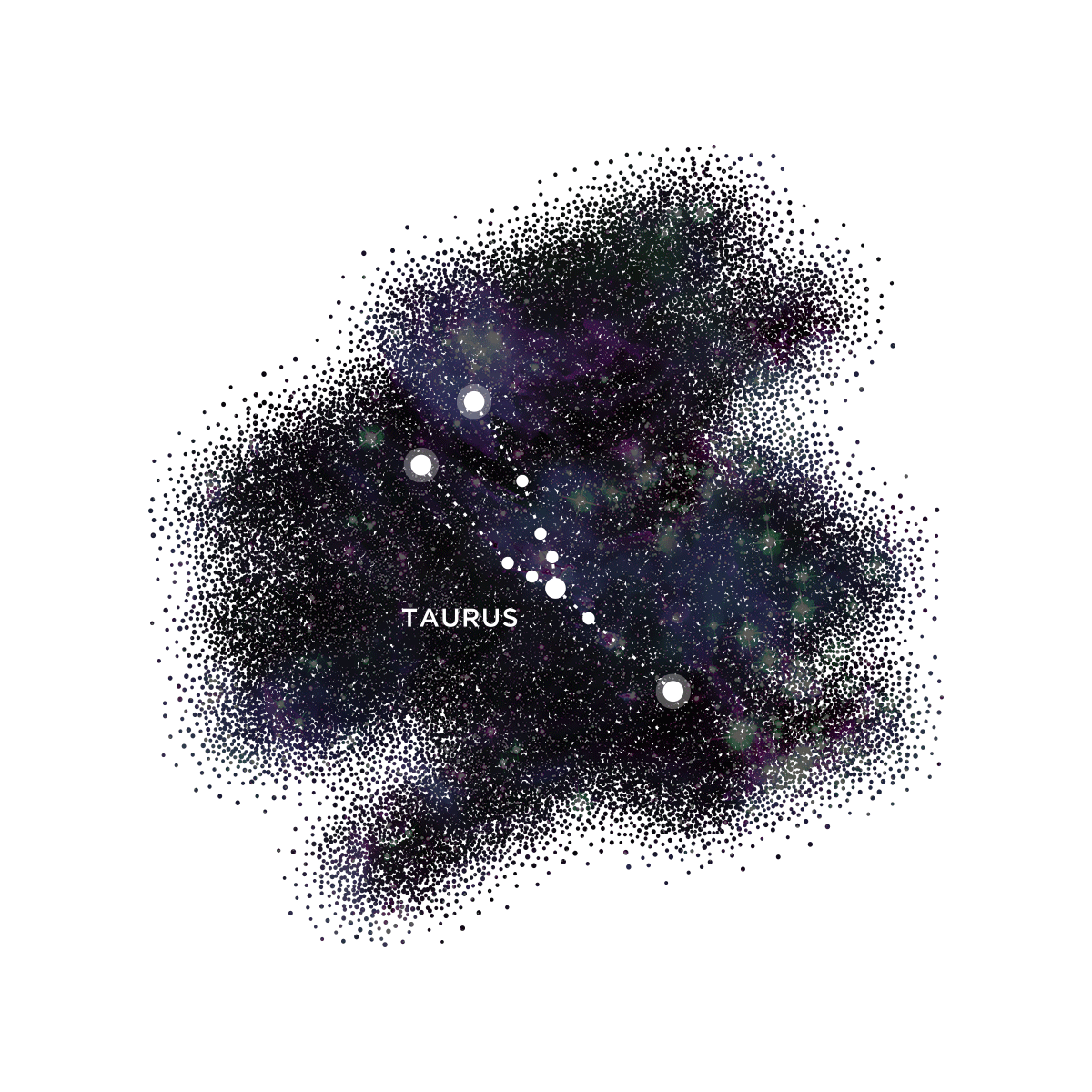 Taurus: A transformation that began almost two years ago comes to a grand finale this month, dear Taurus. The Lunar Eclipse on the 28th marks the end of a journey, one that put you through many tests. You made it through the hard part, and by the time October closes down, you'll be ready to celebrate your graduation! Your ruling planet, Venus, brings good news to your romantic life when she flits into Virgo on the 8th. The doors are opening wide for true love to enter the picture. Mars takes up residence in the partnership section of your chart on the 12th, adding excitement into the mix. You might experience more action or a better selection of suitors. Either way, this bodes well for all things amour. If you were concerned about your job, the Solar Eclipse on the 14th will remove obstacles and reveal opportunities. Something changes around this day, so be alert for sudden offers or twists of fate (a whole new path?). The Sun and Mercury move into your 7th house around the 22nd, boosting your partnerships. While love may be in full bloom, other relationships could also experience a power surge. For example, you might connect with movers and shakers. Keep an eye out for chances to forge stronger connections. And once that Lunar Eclipse is here on the 28th, the focus will shift to you. Your big moment is here – and you're ready to reveal the new version of you.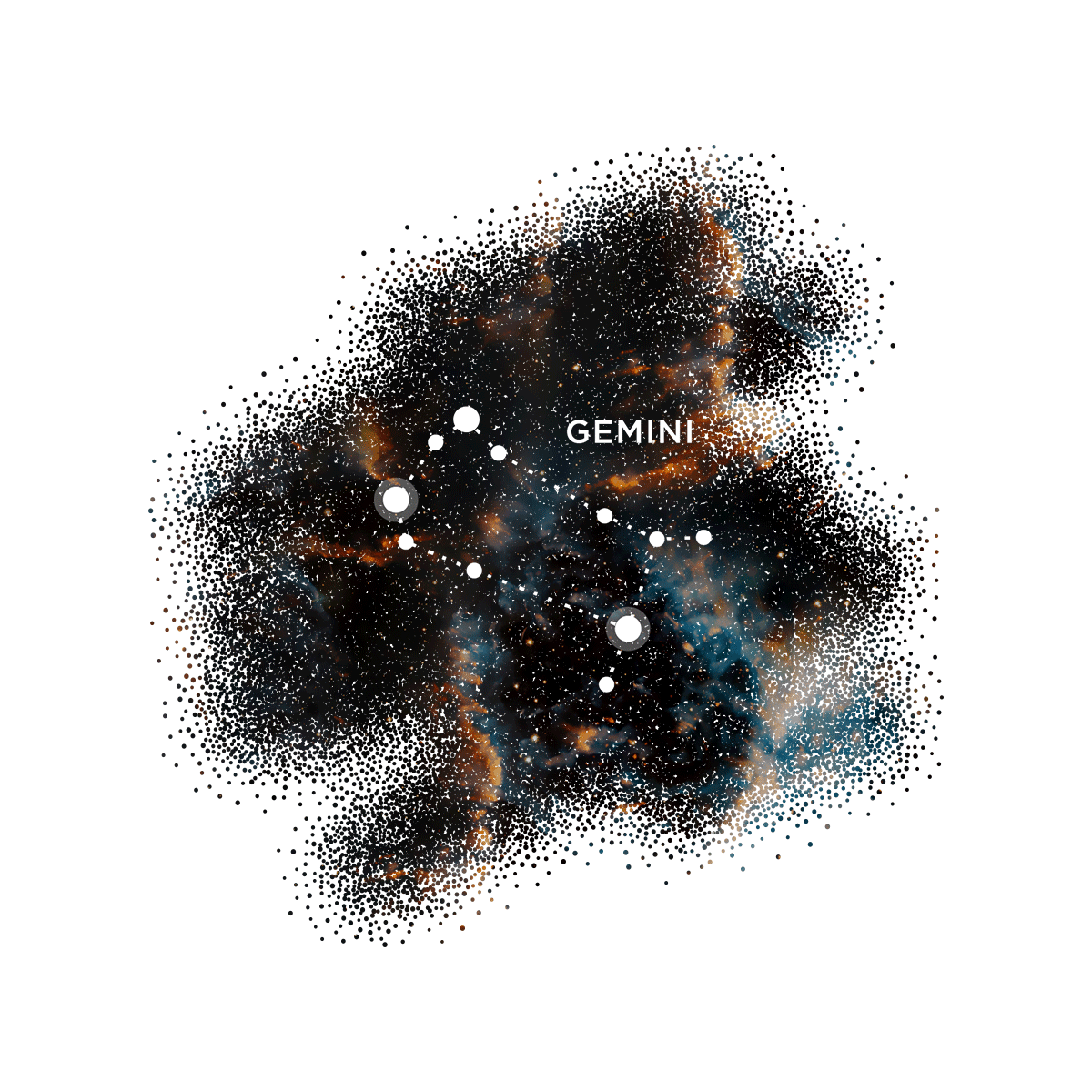 Gemini: Your ruling planet, Mercury, is busy this month, dear Gemini. It's entering your true love zone on the 4th, giving you major flirt vibes. Your mouth can get you into all the right places during this transit – so don't hesitate to show interest. Once Mercury enters Scorpio on the 22nd, your focus shifts to work meetings. So make sure you get some love action before putting your nose back on the ole grindstone. Beautify your home when Venus takes a tour through Virgo beginning on the 8th. This gives you a month to declutter and decorate your nest. If you're sick of your surroundings, invest in something better. Your physical energy is elevated when Mars zooms into your 6th house on the 12th. Suddenly, you're full of fire – and need to channel it into something. That could be hitting the gym, working overtime, or cutting up all the rugs on the dance floor. (You will feel even more lively when the Sun joins Mars on the 23rd – once that happens, watch out, world!) Pay attention to the Solar Eclipse on the 14th. A dreamy new admirer could appear, leading to a dalliance or something more profound. You won't know what might unfold until you investigate. The Lunar Eclipse on the 28th sheds light on much-needed inner work. If it's been a minute since you've spoken to your therapist, you might want to get on their calendar. Talking it out is the best way to sort out your head.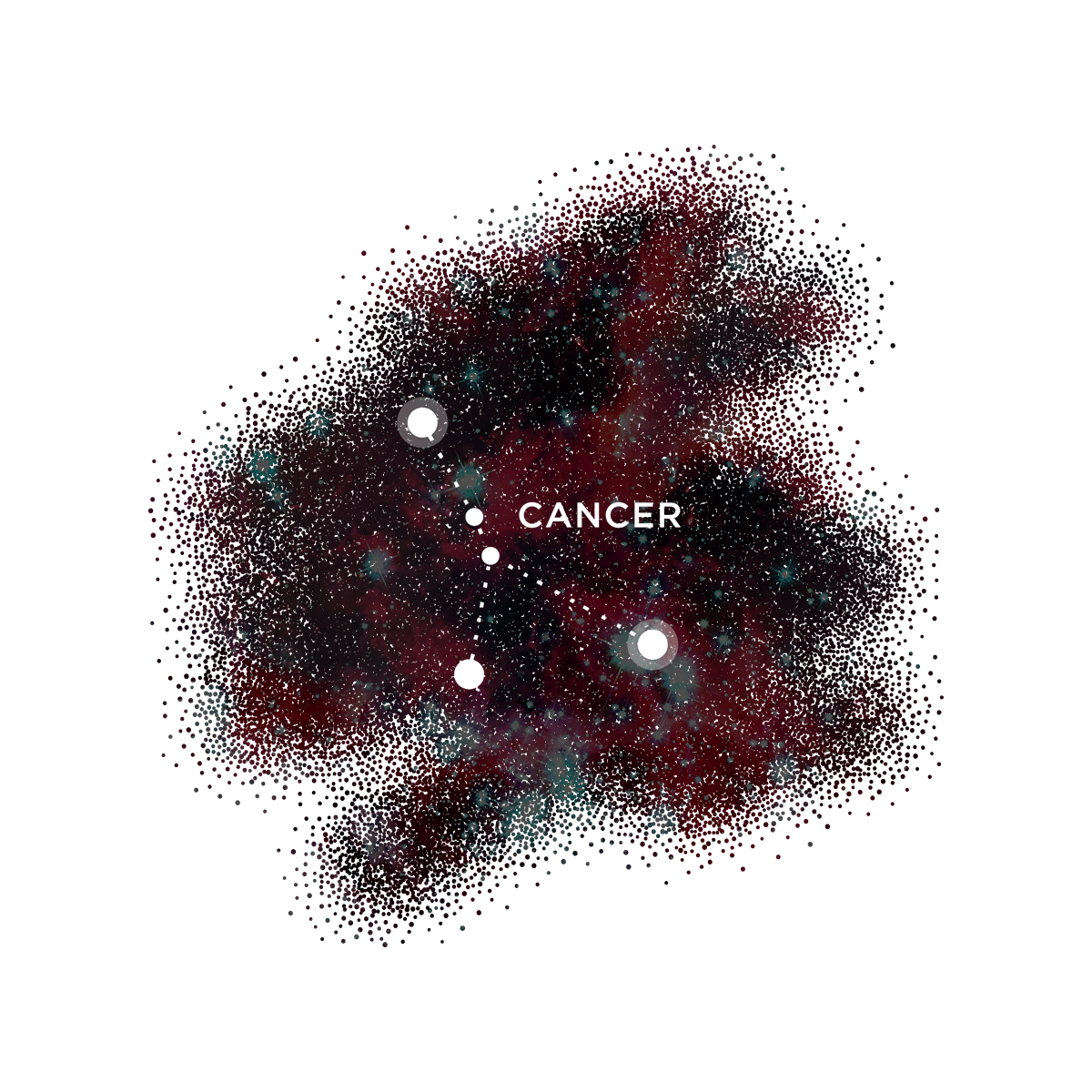 Cancer: Family is everything to you, dear Cancer. The home sector of your chart is busy this month, so you'll happily tend to the ones you love. Mercury enters the scene on the 4th, ensuring much coming and going. Your nest could be the hub of fall activity – and you won't mind one bit. Neighborhood gatherings pick up steam when Venus heads into Virgo on the 8th. Block parties, trick-or-treating, and other such events will have you visiting neighbors more than usual. Mars in your romantic zone on the 12th promises more snuggles as the weather dips. Throw a log on the fire, grab a glass of wine, and enjoy warm hugs with your boo! The Solar Eclipse on the 14th brings a change to the home front. If you want to move, a sudden opportunity may appear. Of course, it's also possible a loved one may have an announcement. Either way, things seem to be shifting. Creative urges are heightened when Mercury and the Sun join up in your 5th house for a month, starting on the 22nd. Throwing yourself into projects will keep you happy and productive. If you want to renovate your surroundings, this is a good time for that. The Lunar Eclipse on the 28th brings an ending to your social circle. A friend may move away, or you might cut ties with a toxic frenemy. This might be bittersweet, but it won't be long before you see this is the right thing.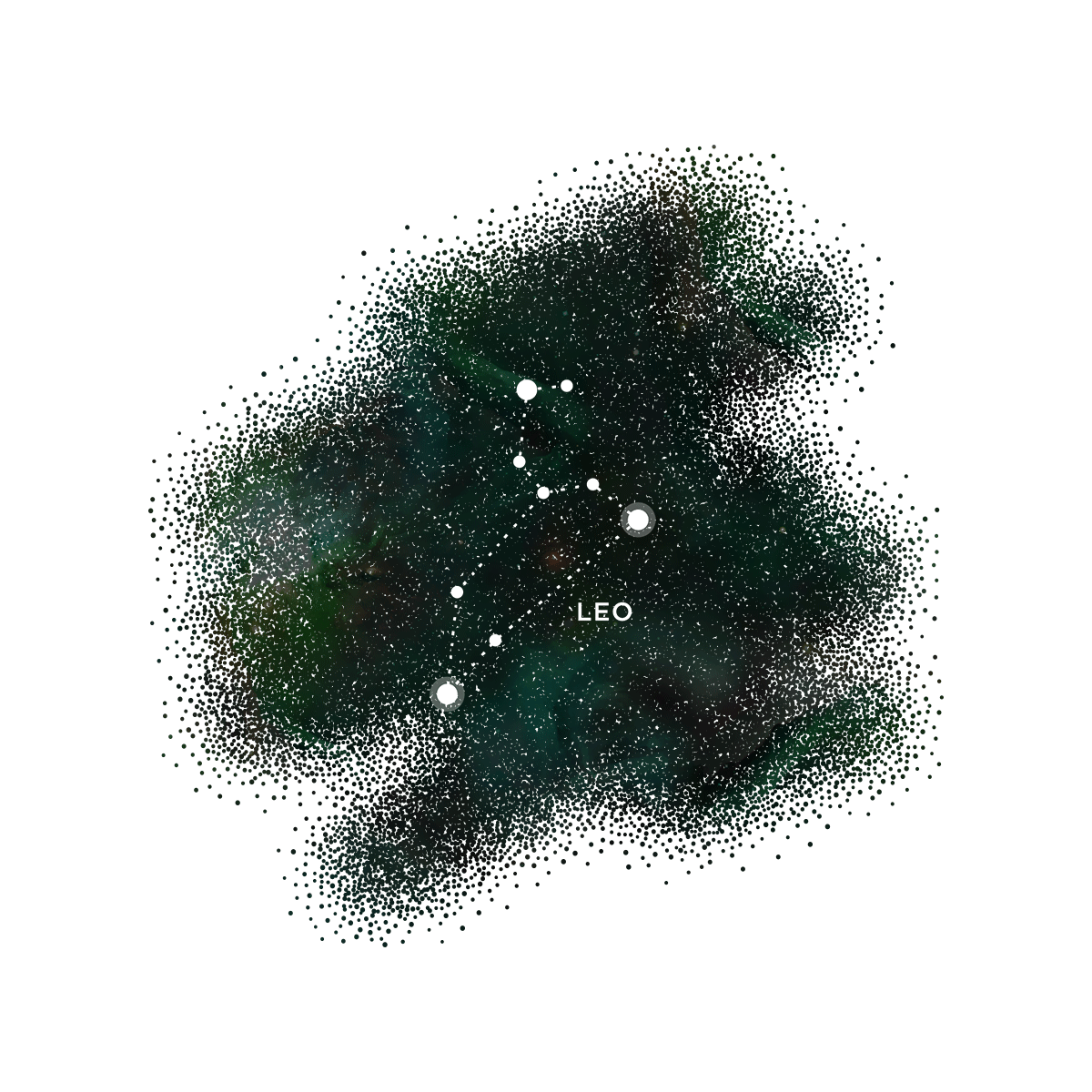 Leo: Now that fall is fully underway, you might find your daily routines are busier than ever, dear Leo. The hustle and bustles get another boost when Mercury joins your ruler, the Sun, on the 4th. You'll have plenty of pep, so this hectic pace won't break your stride. In fact, you might enjoy this lively vibe. Great news: your financial outlook improves a million percent when Venus sashays into your money zone on the 8th. The summer was expensive, but now you can attract all that back – and then some. If you feel like treating yourself, I don't blame you one bit! Your household gets more action when Mars stomps into your 4th house on the 12th. The holidays are looming, and you might be gearing up to be the hostess with the mostest. This transit ensures you can get your nest ready for entertaining. The Solar Eclipse on the 14th delivers exciting news. An issue that seemed to be going nowhere is suddenly ready to be resolved. Or an opportunity to travel may pop up. Either way, this feels like a significant change. When Mercury and the Sun trot into your domestic sector the week of the 22nd, you'll be ready to throw all the shindigs for the following month. The best night for a Halloween gala is the Lunar Eclipse on the 28th. Gather your favorite monsters, do the mash, and prepare to howl under that Full Moon. (Psst…that Eclipse might signify a career pivot. You might be doing something completely different before this year comes to a close.)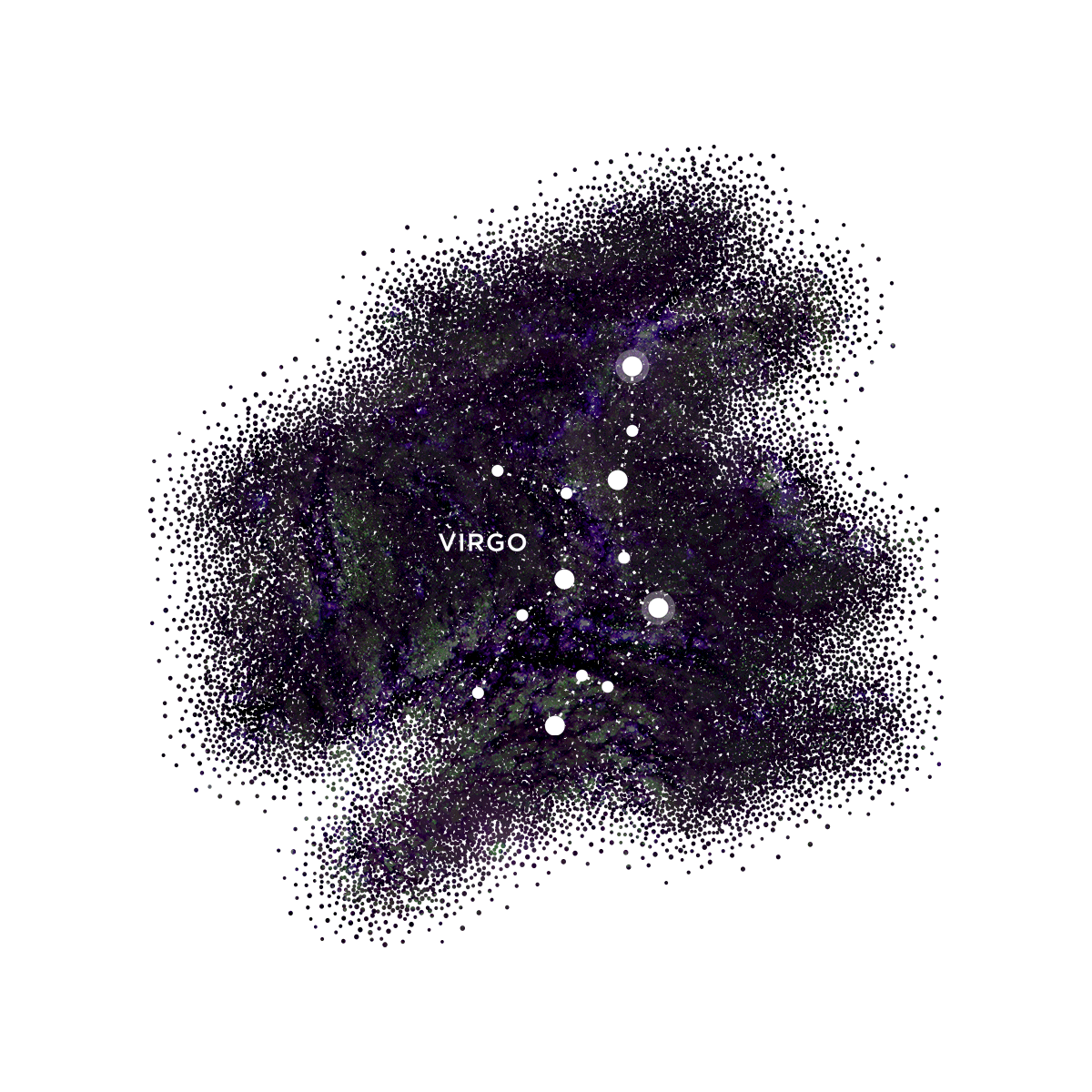 Virgo: So many improvements are coming this month, dear Virgo. First up: your financial outlook. Last month was stressful, but a cluster of planets in the money section of your chart promises an upgrade. Your ruler, Mercury, will bless you with ideas and offers for a few weeks, beginning on the 4th. You might devise a new side hustle or a promotion may land in your lap out of the blue. Be ready to take action if you want to speed up your cash flow. Your ability to attract all the good things heightens when Venus glides into your sign on the 8th. This transit puts a favorable glow over you, making it easier to get what you want. Travel is on your mind when Mars crosses into your 3rd house on the 12th. If you feel like plotting out a world tour, this is the right time to get on that. The Solar Eclipse on the 14th opens up a fresh fiscal possibility. This could be the change you've been waiting for! Be ready to take a risk – it will pay off. Mercury and the Sun partner up with Mars on the 23rd, raising the possibilities for short trips for the upcoming month. The best day for a long journey to distant shores occurs with the Lunar Eclipse on the 28th. View that lunation from a different part of the world if possible. You'll be glad you did. Plus, it's a great way to end the month! (Way better than trick or treating!)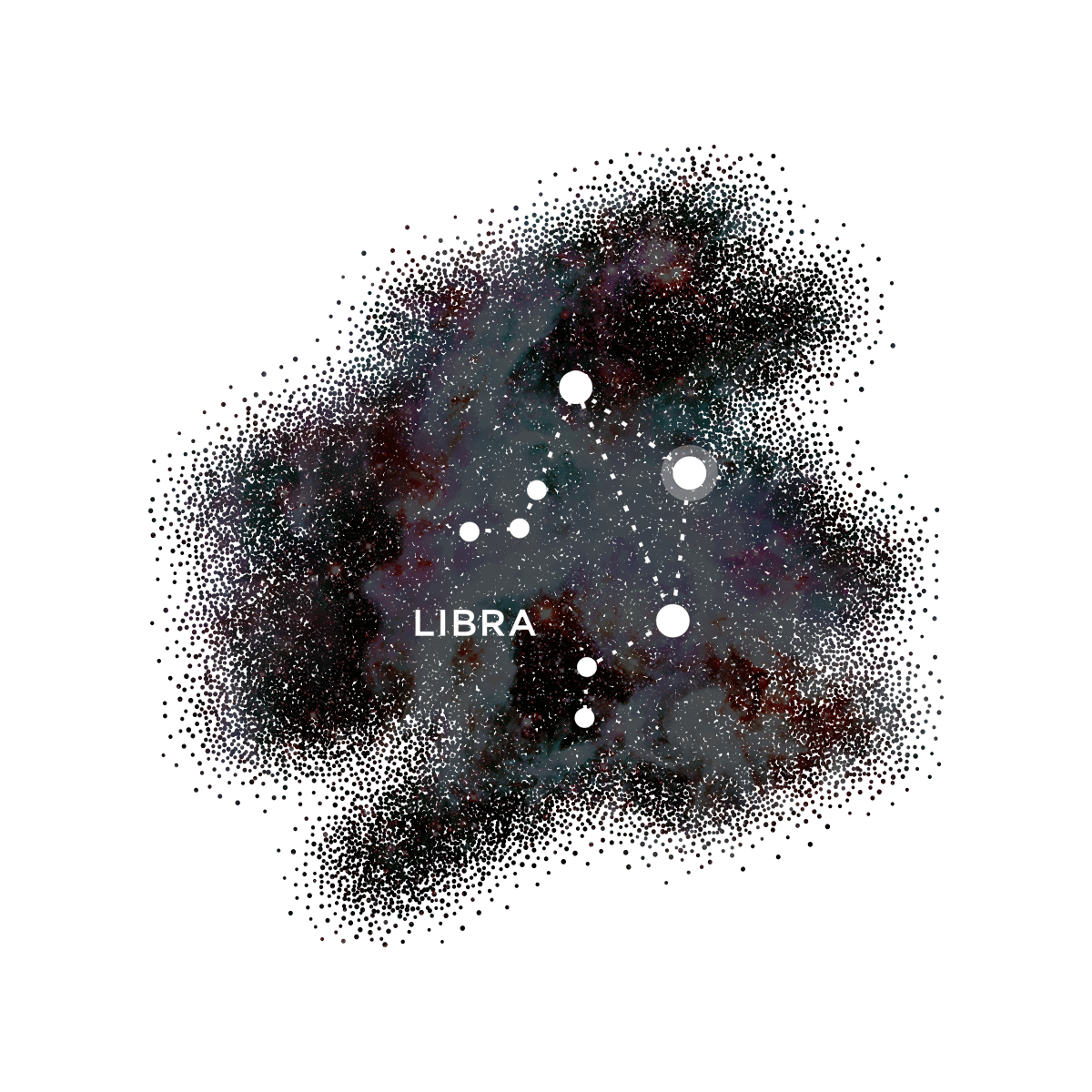 Libra: It's your season, dear Libra. The Sun in your sign, along with Mars, allows your best self to shine forward. The world is your runway – so get out there and strut! You can find the right words to impress the best when Mercury whirls into your sign on the 4th. Whether flirting hard or speaking from the main stage, you will wow 'em. Romance goes undercover when your ruler, Venus, enters prim Virgo on the 8th. A secret affair? Or taking a time out from a current beau? Listen, it's your private business. No one needs to know Jack. Your revenue streams open wide when Mars marches into the money section of your chart on the 12th. Suddenly, your hustle pays off as the dough begins to rise. It will get even better when Mercury and the Sun join the conga line the week of the 22nd. Once that happens, you'll see more cash coming your way. Pay attention to the eclipses this month, especially the first one on the 14th in your sign. This marks a pivot in the way the public perceives you. If you want to be seen, you'll get it. New admirers and frenemies may circle around, so keep those energetic shields up. As the saying goes: new levels, new devils. The Lunar Eclipse on the 28th delivers a final nail in a financial situation. If you have been attempting to separate your income from a partner or are ready to close down a joint venture, this day helps you finish the job. Now you're free to do your thing, your way.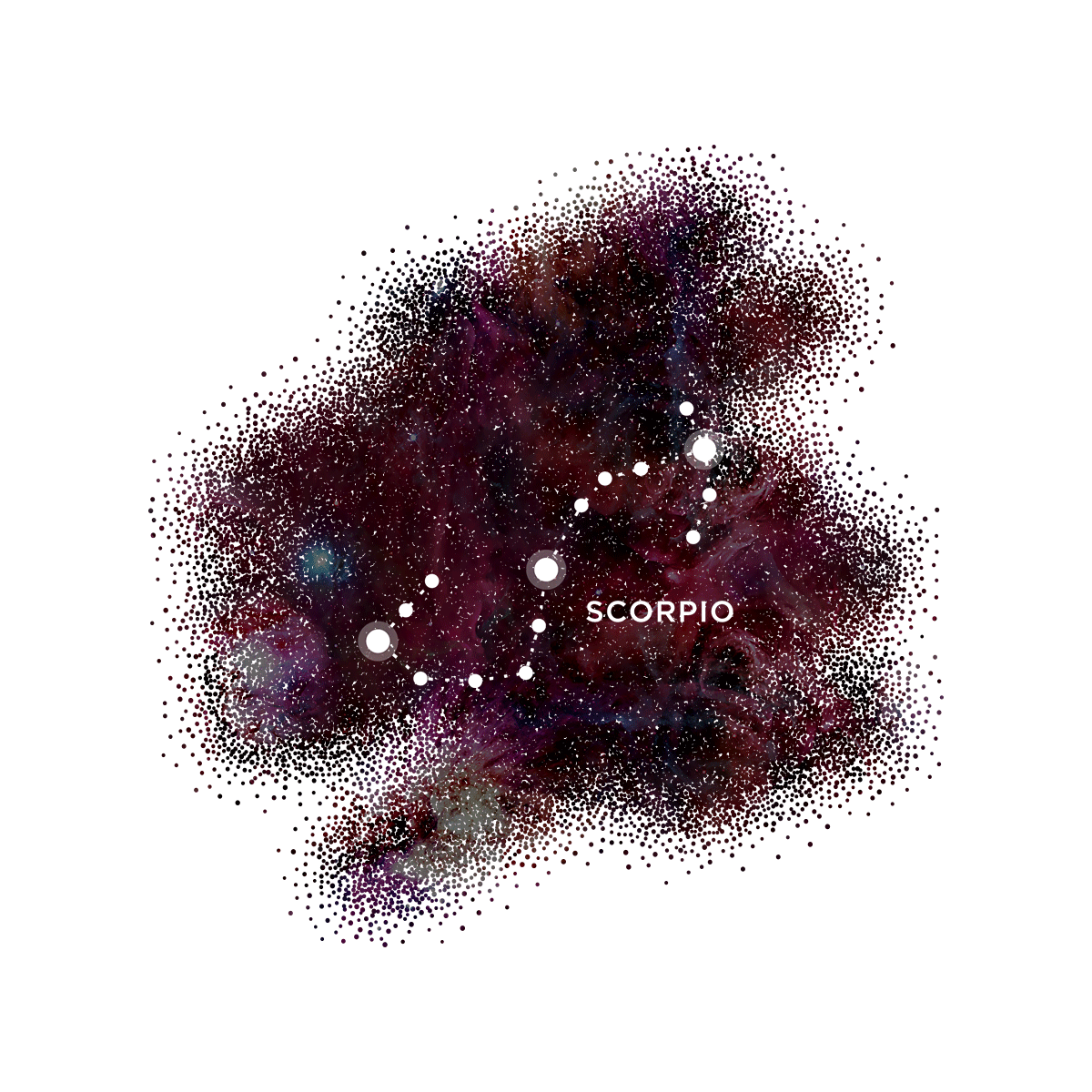 Scorpio: Your season is almost here, dear Scorpio. But a jumble of planets in the introspective part of your chart finds you in full navel-gazing mode at the beginning of September. You don't really mind. Looking within and solitude serve you well. Too much people-ing grates on your nerves. Insights are plentiful when Mercury slithers into your 12th house on the 4th. Secrets too. You're downloading important information. Sit with it and see what you discover. Your social life beckons when Venus takes a spin in your friend zone for a few weeks, beginning on the 8th. While that quiet pace may lure you to brush off invites, some might be too good to pass up. So, don your finery, make an appearance, and then head back to your hut. A few days later, your ruler, Mars, enters your sign. Suddenly, you're full of passion – and ready to take a few risks. Give yourself permission to hold back on the 14th, though. That day delivers a Solar Eclipse in your 12th house, which could bring a massive message from the Universe. It might give you the impetus to make a significant pivot. Once that day is behind you, the urge to mingle becomes stronger. The week of the 22nd brings you out into the public at last. It's your season – time to shine! As Bowie sang, "We like dancing, and we look divine." Yep, that is defo your mood going forward. Why sit at home when the world wants to see you enjoying your best life? The Lunar Eclipse on the 28th finishes up a relationship issue that has dogged you for a few years. You're free to do your thing. And that's a damn good feeling.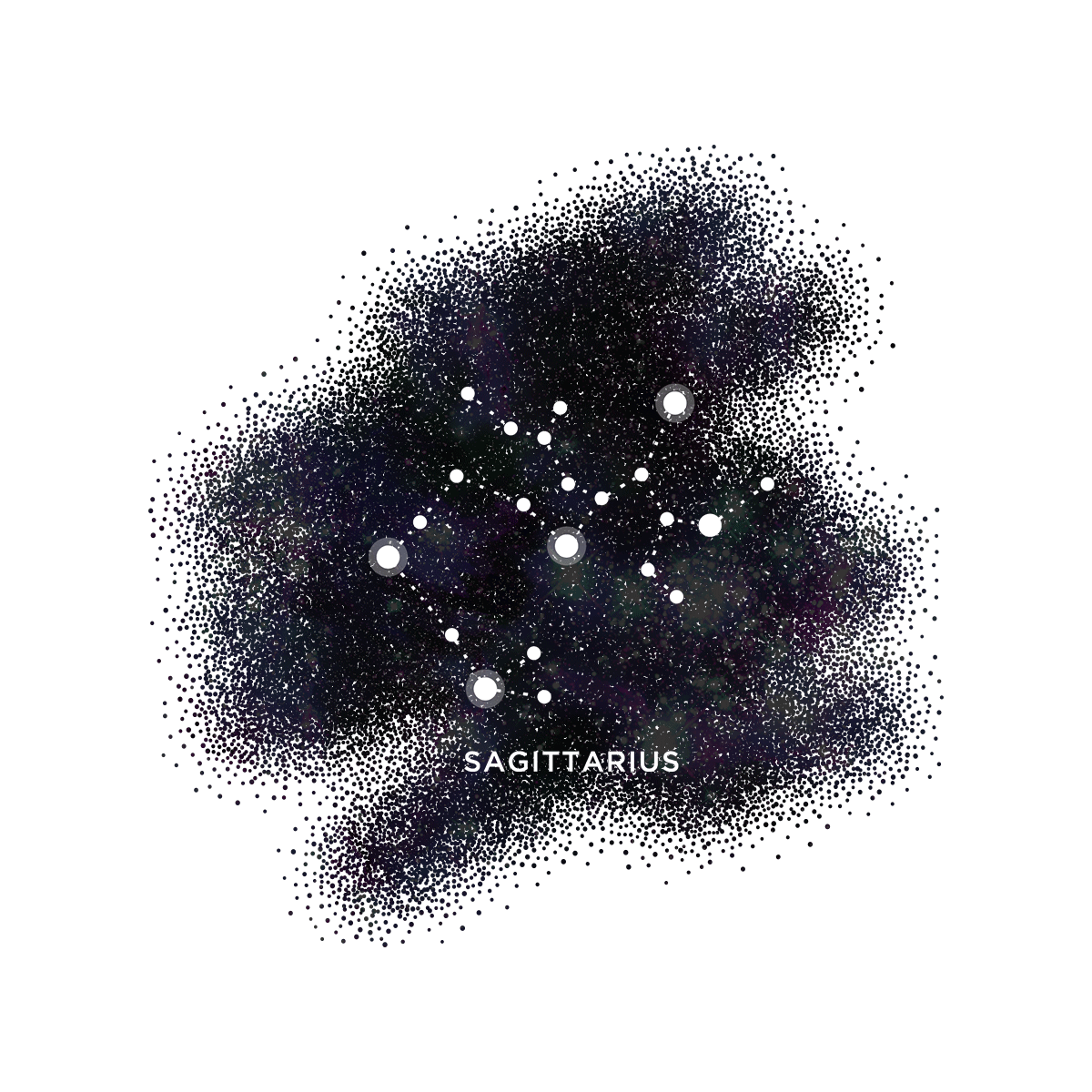 Sagittarius: Fall tends to be social for you, dear Sagittarius. The weather is favorable, and parties are happening, which puts you at the center of every cool scene. Your 11th house is active for most of October, guaranteeing a spot on every must-invite list. Once Mercury enters Libra on the 4th, you can be found flitting around town, connecting with who's who. Venus casts a delightful glow over you when she enters your career zone on the 8th. Now, you're also in demand on the main stage, garnering all the praise. Face it – everyone loves you! Begin to conserve some of your energy when Mars takes up residence in the quiet part of your chart. You must balance your party-hearty nature with some rest to avoid burnout. However, the Solar Eclipse on the 14th is too good to stay home. That night might bring an exciting invitation that could be life-changing. When Mercury and the Sun head into your 12th house the week of the 22nd, you might be ready to hibernate for a few weeks. You've been super busy, so why not take a sabbatical? When the Lunar Eclipse shows up on the 28th, you may see a work situation start to come to an end. Perhaps it's time to look for something new. Or maybe extend your sabbatical for a longer period. Time off might help you plan your next big career move.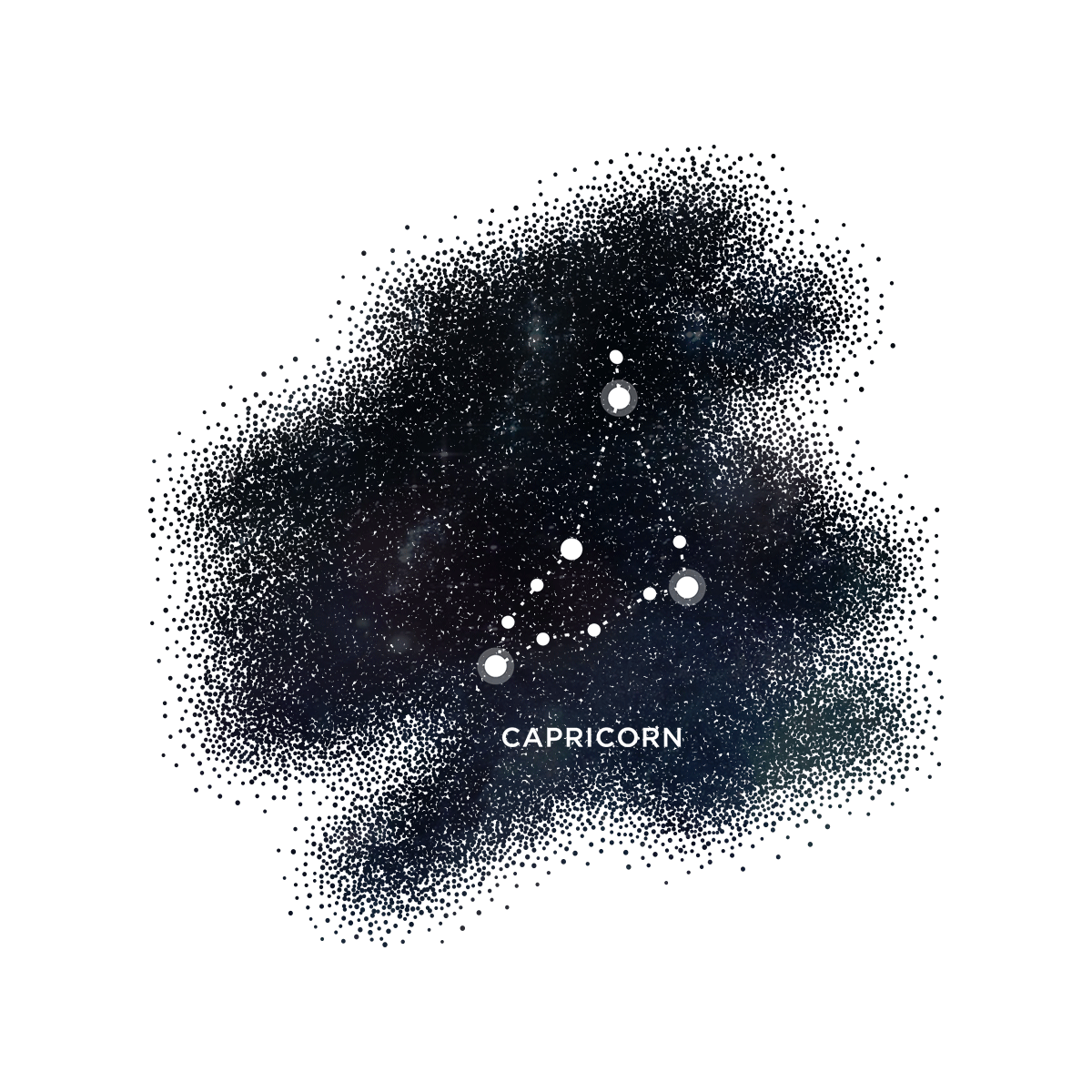 Capricorn: October is a high point for your career, dear Capricorn. The Sun and Mars provide plenty of opportunities for you to stand out. Be bold and grab the mic, especially once Mercury enters the scene on the 4th – you are born to lead, after all. You're not just going places at the office; you're also ready to travel when Venus takes up space in your 9th house, beginning on the 8th. Pre-holiday journeys are the perfect reward for all your hard work. Treat yourself to a getaway, preferably with your honey. Then, you'll be chilled and ready to nail every work situation. The party scene kicks in when Mars moves into Scorpio on the 12th. You could find yourself flitting from one fun event to another after a hard day on the job. Drinks with coworkers? Why not? The Solar Eclipse on the 14th reveals a stunning new opportunity. This could be your chance to level up. Go for it! Celebrate with friends when Mercury and the Sun exit your 10th house the week of the 22nd. It may be a bit early for festivities, but you're feeling jolly, so party on! On the 28th, the Lunar Eclipse sheds light on romantic issues or opportunities. If you're looking for love, someone significant may appear on your radar. Already partnered? Make it, break it, or put a ring on it. Any decisions made now could be permanent, so choose wisely.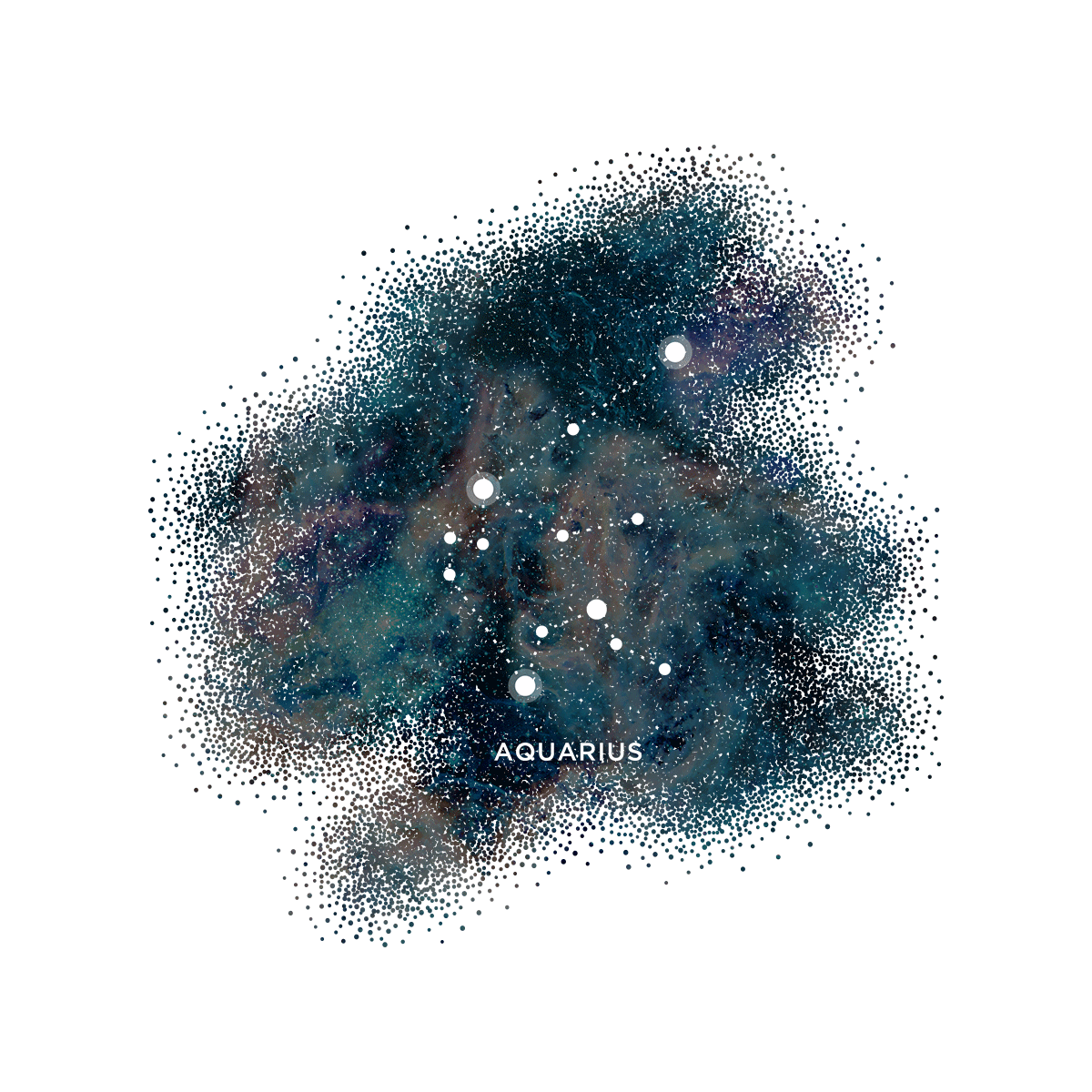 Aquarius:

You can broaden your horizons this month, dear Aquarius. The Sun and Mars will be joined by Mercury in the travel section of your chart as October kicks in, giving you plenty of reasons to scratch that wanderlust itch. Where do you want to go? Maybe you want to throw a dart at the globe and see where it lands? Ultimately, it's not important where you go – as long as you go somewhere! Your sex life gets much sexier when Venus flounces into your intimacy zone. Suddenly, you're getting more action – and it's super hot. Yum. But once Mars enters your 10th house on the 12th, you must find the balance between hitting the road, the sheets, and the big time. This transit of Mars elevates your ambition. You want to be top dawg – and you'll get there soon enough. But first, the Solar Eclipse on the 14th is begging for a quick getaway. Another trip might get you rested enough to make love and waves. Mercury and the Sun light up your career beginning on the 22nd. This dynamic duo will ensure the spotlight fixes directly on you. So keep hustling – the payoff will be out of this world! On the 28th, a Lunar Eclipse shows you where family and home fit in with all this other stuff going on. It's not too late to turn that around if you've been too busy for either. Yes, you CAN find the time.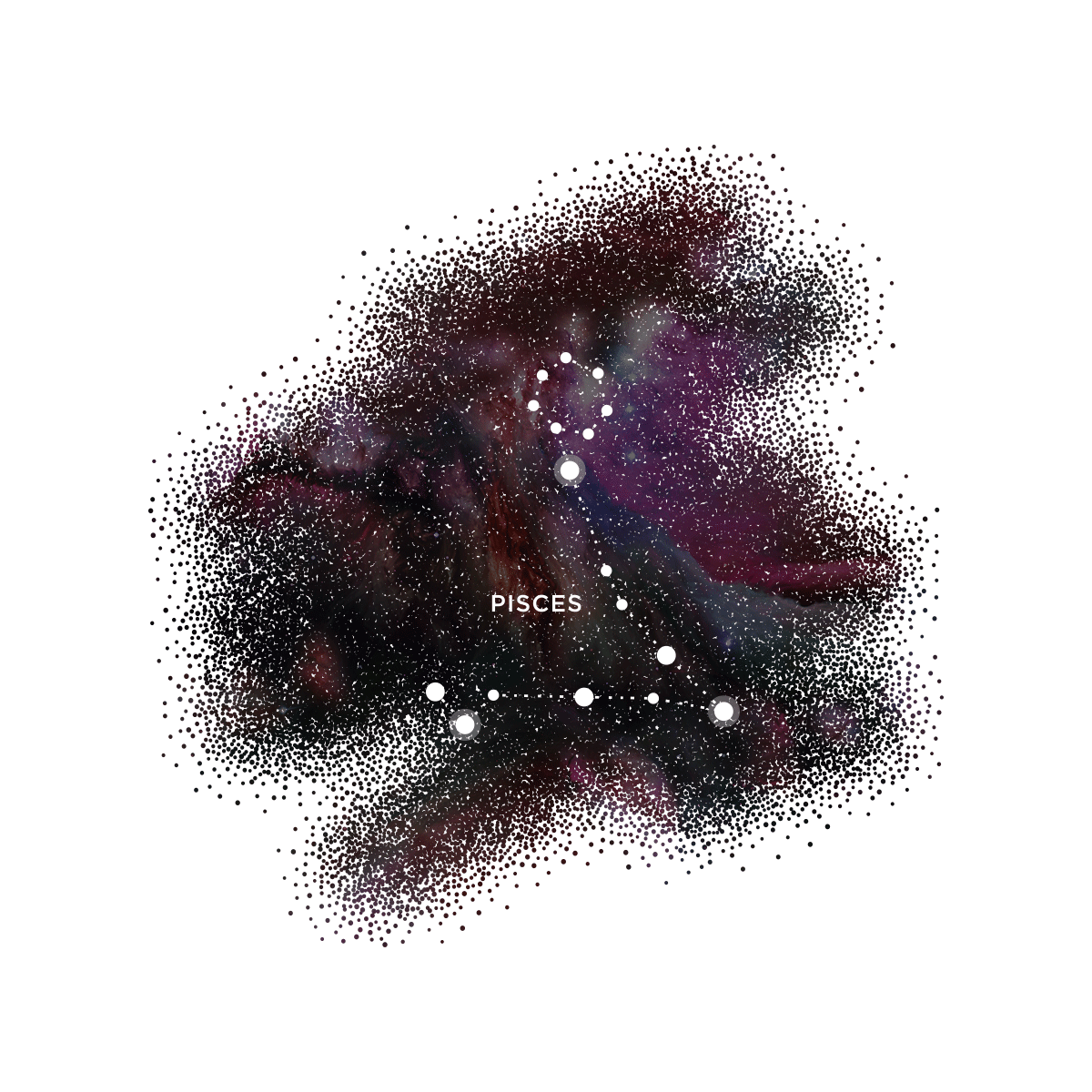 Pisces: October brings colder weather, but that doesn't mean your nights have to be chilly dear Pisces. The Sun and Mars turn up the temps in your boudoir, which means you've got plenty of reasons to stay home (and in bed). When Mercury moves into Libra, you can speak fluent pillow talk, adding more fuel to this sexy fire. Venus in your partnership zone on the 8th helps cement the bond. As you can see, this month has plenty of steamy action – provided you're fearless in making the first move. Once Mars hops into your travel zone, you'll be ready to leave the bedroom and hit the dusty trails. What adventures are you ready to embark on? You've got plenty of time to explore the world at large, especially when Mercury and the Sun hitch a ride with Mars the week of the 22nd. The Solar Eclipse on the 14th might bring news about a financial situation. A turning point is possible, most likely in your favor. However, you'll need to give it a few days before you get the details. The Lunar Eclipse on the 28th could bring closure around an issue with a sibling or neighbor. If you've been feuding, a peace treaty is possible. Of course, you could also decide to part ways. If you can't cooperate, separate.

Hey you! I have a free series for astro-newbies: Star School.
I've also got a book you might want to check out: Astrology For Real Life – A No B.S. Guide for the AstroCurious.
My newest book: Twist Your Fate: Manifest Success with Astrology and Tarot.
Astro-Biz Digest
Hey! Want to find out the optimal dates for everything on your business to-do list? Check out The Astro-Biz Digest. It's a forecast + planning guide especially for entrepreneurs. YAY!