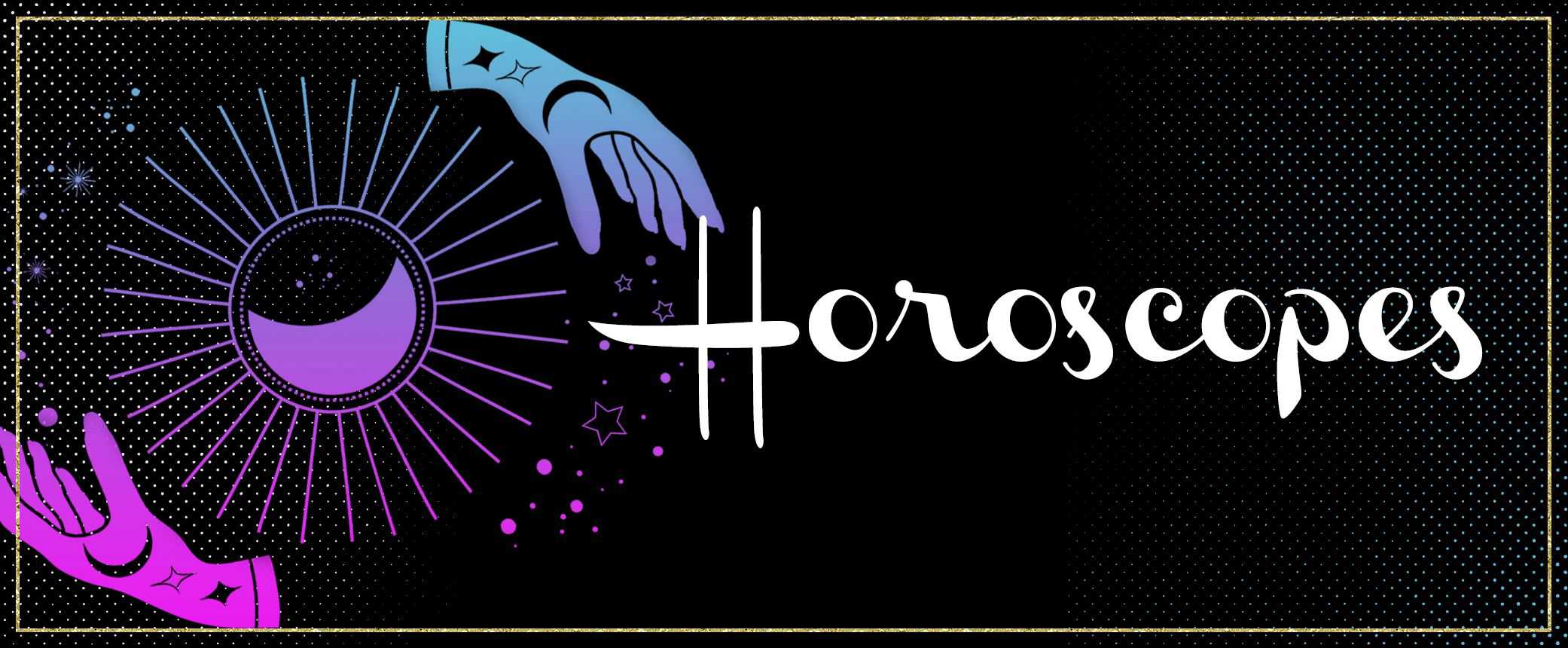 Cover Your Ass-Trology with Monthly Astrological
Forecasts and Horoscopes!
DECEMBER 2022
Everything seems to fall into place as the year comes to a close. No doubt the last few years have been hard on so many levels, but next year the outer planets will behave, which means we might be able to breathe a collective sigh of sweet relief. 
December begins with Neptune stationing direct on the 3rd. Neptune retrograde brought plenty of reality checks, including a few unpleasant ones. But now we can dream of a better world. Hope is returning.
Pair this with practical thinking when Mercury waltzes into Capricorn on the 6th for a nice long stay. During this transit, it's easier than ever to create order. You can see where the problems lie and the best solutions. Mental ambition is strong as well, ideal for setting big goals or hitting the books. Because of the retrograde later in the month, Mercury will remain in the sign of the Mountain Goat until February 11th.
The Full Moon in Gemini on the 7th brings closure to negative thinking or old stories. If you've been harboring unhealthy thoughts, you can let them go once and for all. This lunation is also super for a soiree with friends. Get social, hit the clubs, and dance your cares away. Perfection!
Romance gets serious when Venus slides into Capricorn on the 9th. Is it time to put a ring on it? Perhaps. Maybe a visit to the local jeweler is in order. Single? This transit is best for writing a list of your ideal partner. What qualities turn you on? What's a total no-dice for you? Get clear on who is your right fit – and you'll be prepared to cast your net strategically. Venus remains here until January 2nd.
Jupiter is back in trailblazing Aries from the 20th to May 16th. During this transit, you can make bold moves, take risks, and go where you've never been. So stretch yourself, get out of your rut, and test all the waters. You might be surprised to discover new things about yourself. 
The Sun eases into Capricorn on the 21st. This is your cue to hunker down, neaten your nest, and honor holiday traditions. It's also a dynamite few weeks to chase your ambitions all the way to the top. If you want to win, this transit gives you the courage to go as far as you desire. The Sun moves into Aquarius on January 20th.
A New Moon in Capricorn on the 23rd opens the door for new success, just in time for the festivities. This day could deliver an exciting opportunity. Santa knows you've been good – and you deserve all the rewards!
Heads up: Mercury is retrograde from the 29th until January 18th. During this period, travel could get gnarly. If you're going anywhere for the holiday (or jetting off to somewhere warm), be alert for signs of trouble. Ease stress by creating more "just in case" time in your schedule. You'll also want to watch your words, especially since Mars is still retrograde. If you're too flippant with your vocabulary, don't be shocked when you piss a few folks off. Don't be that person!
Get ready to nail your 2023 with The Tarot Lady's Ultra-Deluxe Superfly Astrology Guide for 2023!
Psst…If astrology leaves you confused AF, you need to get my book: Astrology For Real Life – A No B.S. Guide for the Astro-Curious. Available everywhere books are sold! 
Want to level up your astrology and tarot knowledge – and learn how to apply that to your advantage? You'll want Twist Your Fate: Manifest Success with Astrology and Tarot!
Annnndddd here's your personal monthly horoscopes: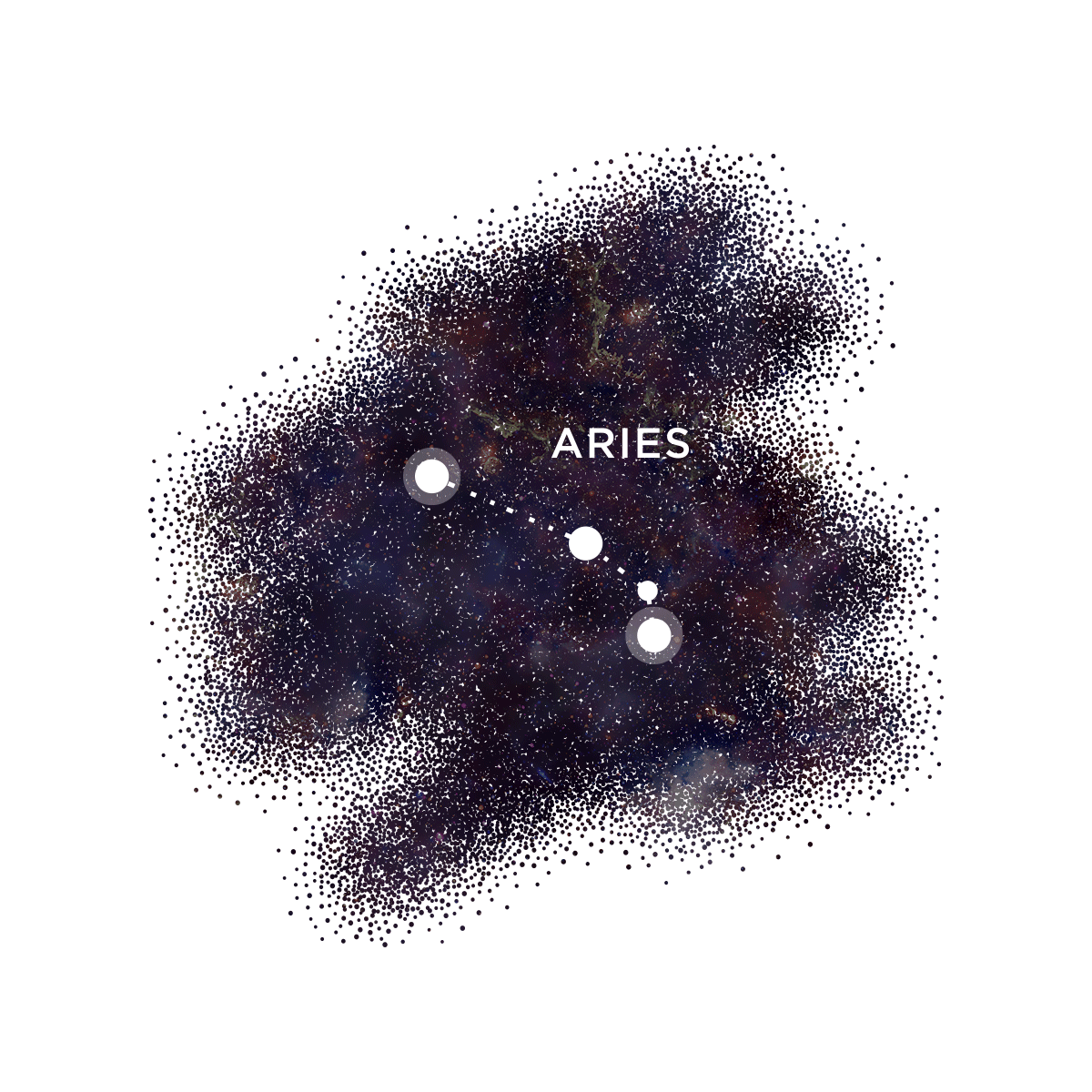 Aries: If you're traveling this month, you'll want to exercise extra caution, dear Aries. Your ruling planet, Mars, is retrograde, and Mercury will join that motion at the end of December. This means if anything can go wrong, it will. You'll need to remain patient until things get sorted out. Of course, this doesn't mean you can't hit the road. You can go – but you might be slower than you'd like. The Full Moon on the 7th brings important news. Something changes in your life at this time. You'll need to make a decision within days. Your intuition will let you know which way is best. Venus and Mercury will be in your career zone within the first week, casting a favorable glow over you for the rest of the month. A round of applause may be coming your way – you earned this, so don't hesitate to toot that horn! Your luck gets super-charged when Jupiter dips into your sign on the 20th. Opportunities are on the way – be ready to take a few leaps of faith! Your world is getting a lot bigger – and so is your reputation. On the 21st, the Sun puts a new spotlight on you for four weeks when it enters ambitious Capricorn. This is followed by a stunning New Moon on the 23rd, which opens up an exciting option. There is only one way to go from here: UP! Be mindful of how you handle your time in the limelight when Mercury stations retrograde on the 29th. One wrong word, and you might find yourself in damage control for most of January. Verbal restraint is the best way to avoid drama.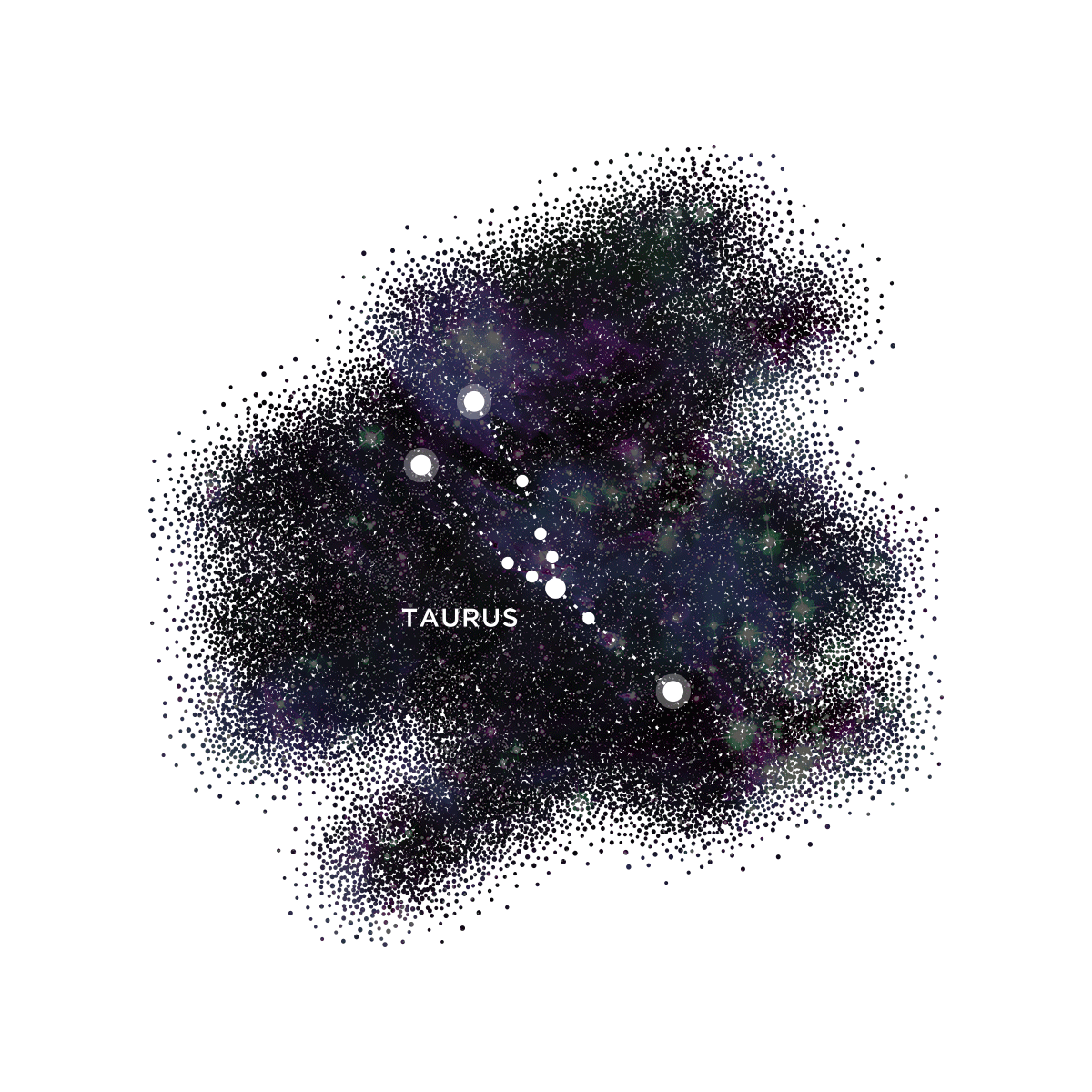 Taurus: December finds you thinking a lot about finances, dear Taurus. A busy 8th house at the start of the month could elevate holiday spending. If you're throwing away your cash, you could get a surprise when the Full Moon brings a reality check on the 7th. This is your cue to slow it down if you want to avoid hefty credit card fees in January. Your travel zone is lit up when Mercury and Venus drop in the week of the 6th, just in time for annual visits to the family. You should have no trouble getting to where you need to go. So hitch up the horses and go forth! Jupiter slips into the private sector of your chart on the 20th, which means you'll crave alone time for the next six months. You can find the perfect balance between social butterfly and cocoon during this period. A New Moon on the 23rd is ideal for a long journey – or a trip back home, just as the festivities kick in. On the 29th, Mercury will station retrograde, complicating your return. Schedule plenty of layover time just in case the weather sidelines your travel back to home base. (Better idea: make that time extra long so you can catch a nice meal and read a book while you wait for your plane!)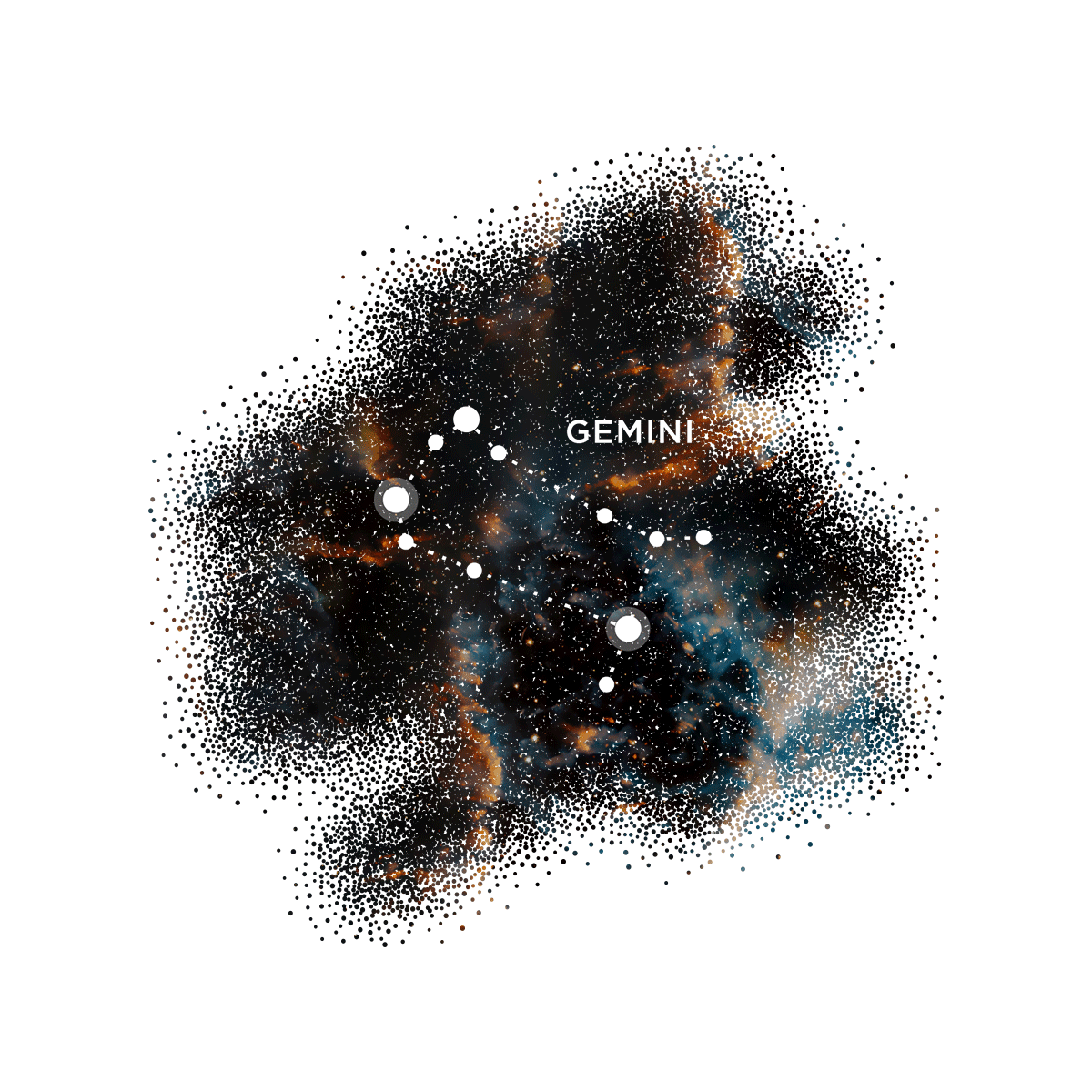 Gemini: Relationships will be unpredictable this month, dear Gemini. As December kicks off, a bevy of planets in your partnership zone could find you pulled between other people's desires and your own. Mars is also retrograde in your sign, making it harder to assert yourself. You'll need to be as transparent as an iced road with your boundaries if you want to avoid aggravation. The Full Moon in Gemini on the 7th is your cue to establish your independence. Use this day to stand your ground, even if you're met with resistance. The week of the 6th puts your ruler, Mercury, and Venus, into your intimacy sector, the perfect pairing for discussing sexy things with your boo. Pillow talk could get hot, leading to all sorts of naughtiness. (Don't worry – Santa won't care!) Your social life gets super-charged when Jupiter heads into Aries on the 20th. Suddenly, you're hitting the party circuit or catching up with old pals over brunch for the next few months. You love connecting with other people, so this is good news! Finances improve on the 21st when the Sun slips into your 8th house. Some holiday cash could be coming your way – or luxe gifts from your loved ones. Perhaps you might want to spoil yourself a bit while you're at it. The 23rd brings happy money news. A New Moon opens the door for a windfall or monetary gift. Things are looking up indeed! But keep in mind Mercury will be retrograde on the 29th – it's easy to spend that cheddar as fast as it arrives if you're not mindful. You'll defo want to stick to your budget if you want to hold on to your gains in January.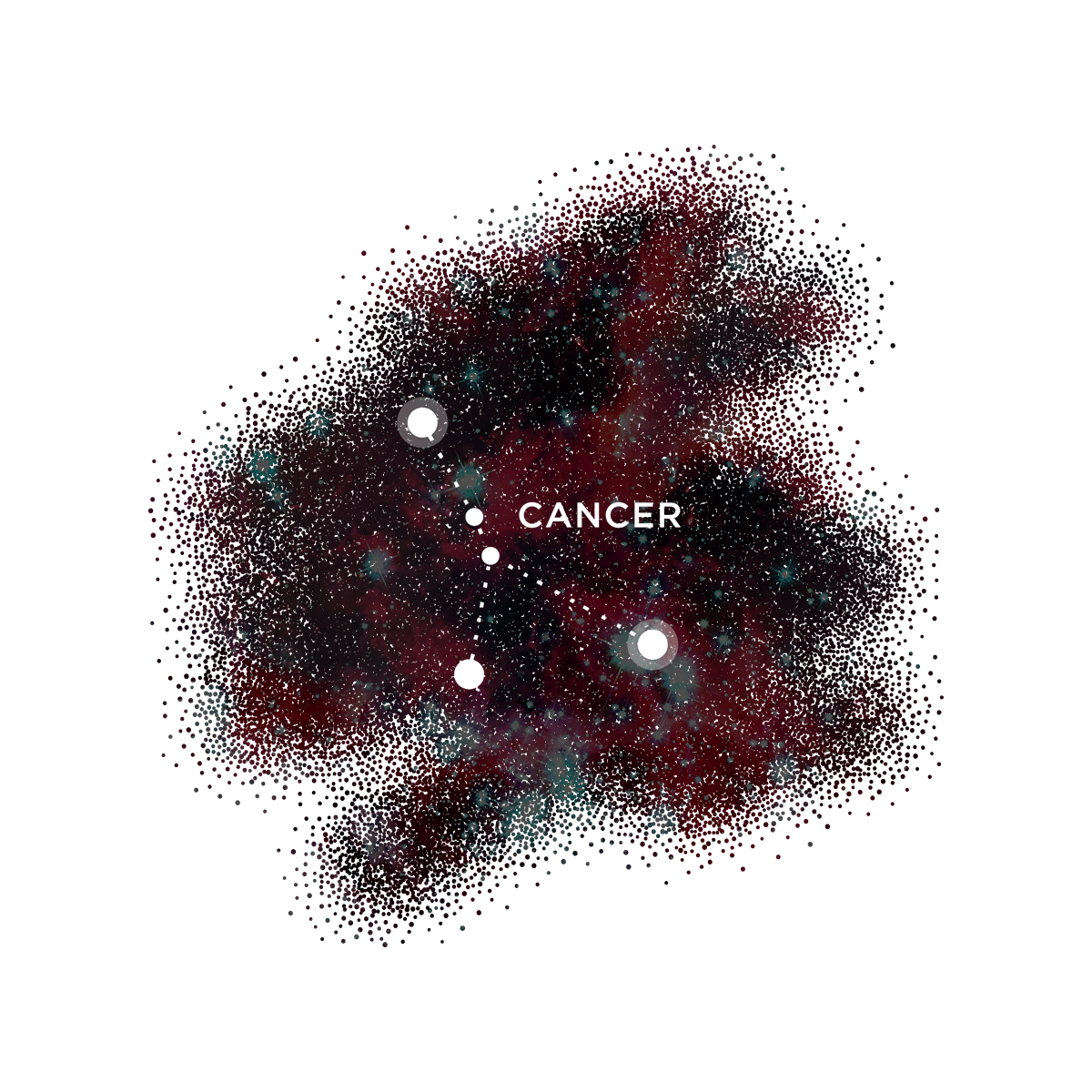 Cancer: The first part of December will be busy at the workplace, dear Cancer. The Sun, Mercury, and Venus in your 6th house indicate plenty of end-of-year duties sitting on your desk. You'll be able to get it all done in time for the holidays, but not without plenty of effort and a little teamwork. Take a day off for self-care when the Full Moon shows up on the 7th. Rest up, and you'll remain energized for the rest of the month. Mercury will be heading into your relationship zone on the 6th, followed by Venus a few days later. The middle of the month finds you juggling your career and loved ones. Finding the balance between getting things done while caring for your significant other won't be easy, but you can do it. Big doors open up for you when Jupiter marches into the career sector of your chart. Let your ambition soar as you climb up the company ladder. You've got a few months to achieve all of your most cherished goals with greater ease than ever! The holidays will be extra special thanks to the Sun entering your 7th house on the 21st with a New Moon hot on the heels two days later. Meaningful relationships are possible, whether that means a stronger connection with your favorite people or a newcomer. Communication could get botched when Mercury stations retrograde on the 29th. If you're careless with your words, you could undo all that progress.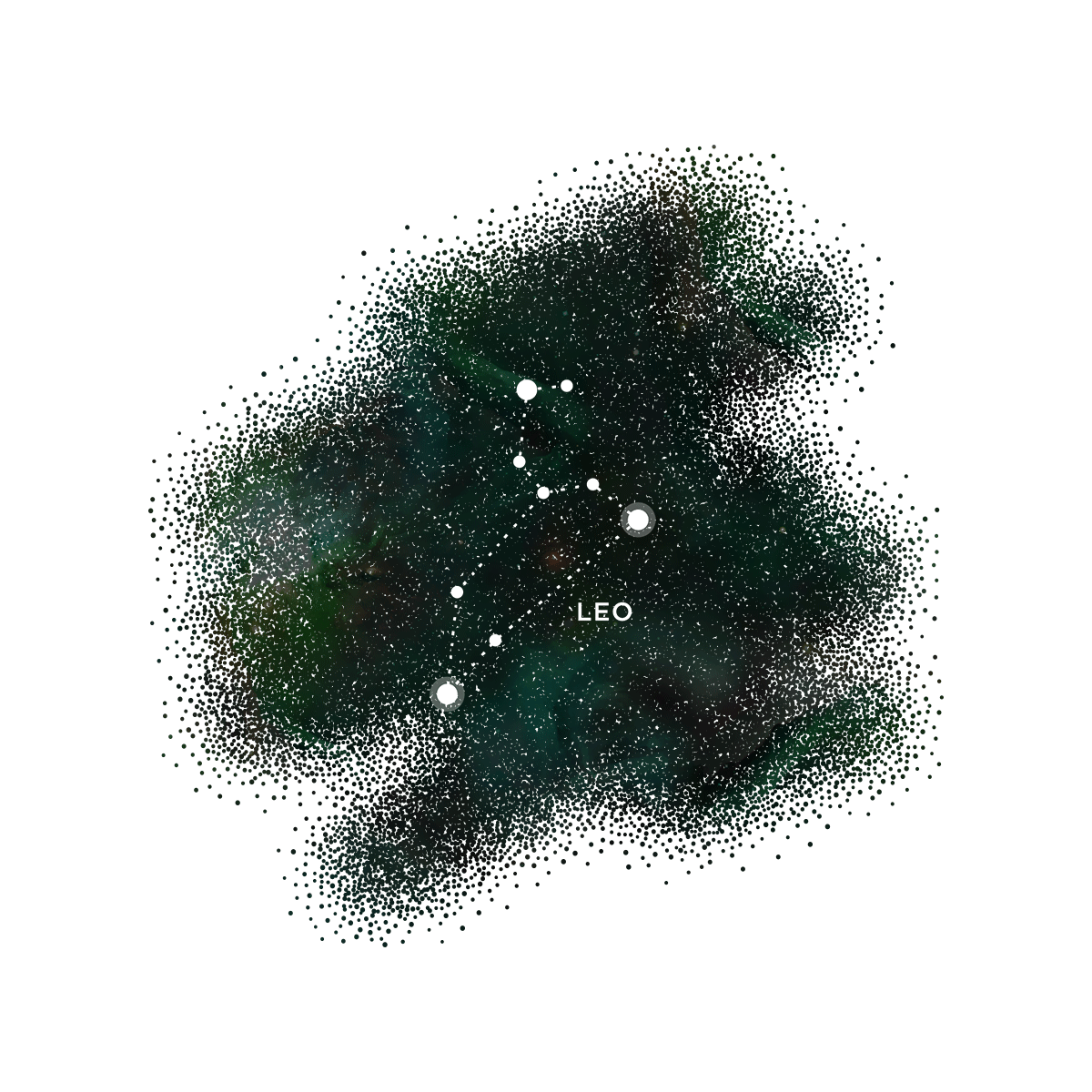 Leo: The weather is cold, but your love life keeps you warm, dear Leo. Your ruling planet, the Sun, is hanging out with Mercury and Venus in your 5th house as December arrives, adding plenty of heat to romance. If you're in a relationship, you'll grow closer. Single? Get out the mistletoe and hit the party circuit. You never know who'll you meet! The Full Moon on the 7th is a perfect date to get out on the disco round. Who cares if it's the middle of the week when the chance to find love is there? Mercury and Venus trek into your work zone starting on the 6th, which sees you in the middle of every meeting. You may be placed in a leadership role that suits your regal nature. Start planning your world tour when Jupiter takes a ride through the travel section of your chart, beginning on the 20th. Find those unknown trails and secret destinations that make your heart go pitter-patter. Seeing the world brightens your mood – if you can, a few journeys before May will do your soul good. A golden halo surrounds you on the job when the Sun prances into Capricorn on the 21st. A bonus or promotion may be on the table as the year comes to a close. The New Moon on the 23rd delivers another win right before the holidays. Know when to shut your trap when Mercurys stations retrograde on the 29th. If you're shooting your mouth off at the wrong person, you'll quickly be persona non grata at the office water cooler.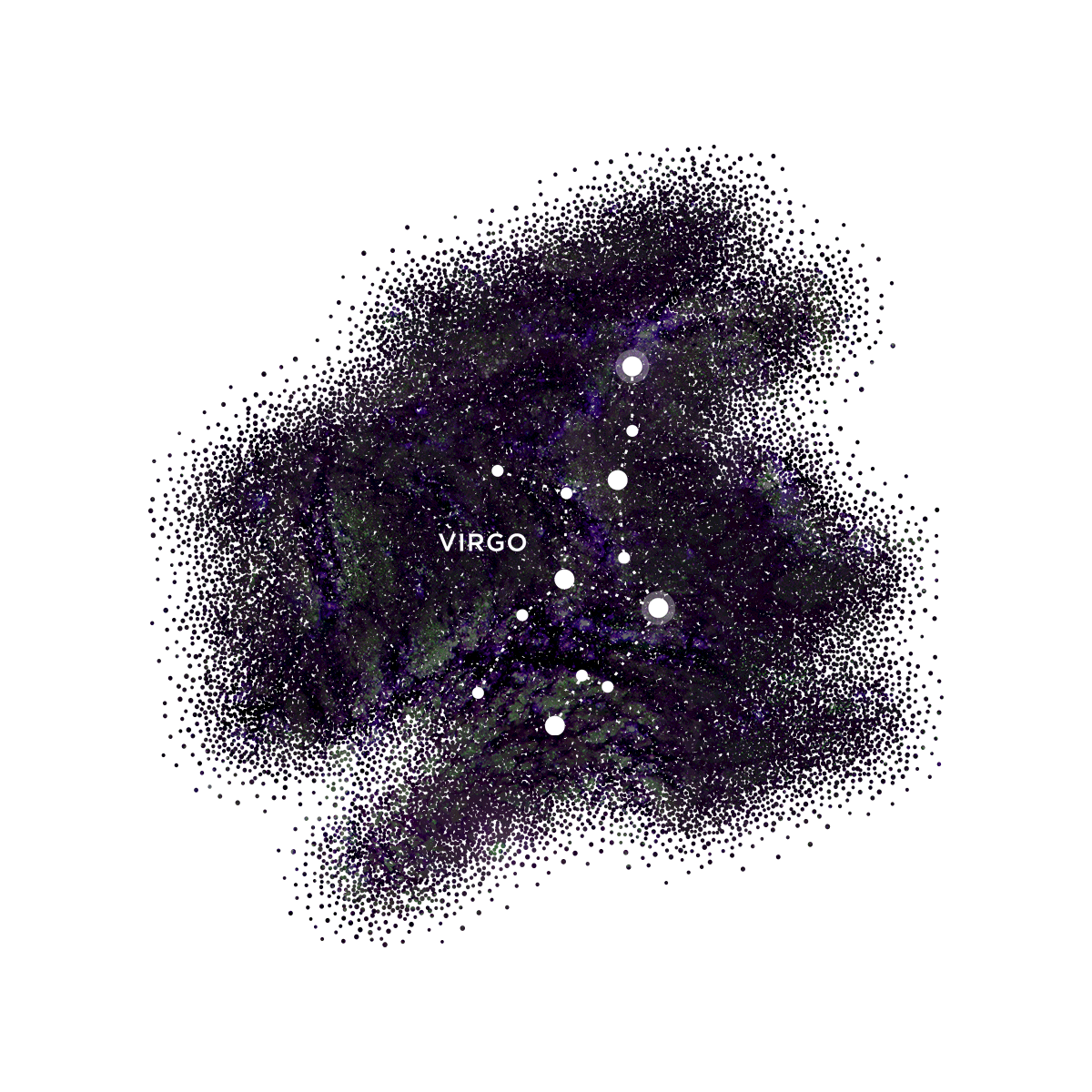 Virgo: You get to be the hostess with the mostest thanks to a bundle of planets in your domestic sector at the beginning of December. Send out the invites, decorate your lair to the hilt, and start your holiday baking! Ho-ho-ho! The Full Moon on the 7th brings applause at work – another reason to celebrate. Looks like you're going to be quite festive this year, dear Virgo! Romance improves once Mercury and Venus drop into your 5th house the week of the 6th. Cuddling before a fire after the festivities end sounds like the right thing to do. (A pot of fondue makes it even better, in my opinion.) Intimacy improves when Jupiter begins transiting your 8th house on the 20th. If you've been in a dry spell, it's about to get super juicy for a few months. The Sun will add extra sizzle when it tours your 5th house beginning on the 21st. Then, to top it off like a maraschino cherry on top of confetti cake, the New Moon brings romantic surprises on the 23rd. Meow! But before you get all hyped up, Mercury is retrograde on the 29th, which means you'll want to watch your words. Even if you speak love fluently, it's too easy to say the one thing that makes you look like a boor. Keep it sweet instead of salty if you want those sexy times to continue!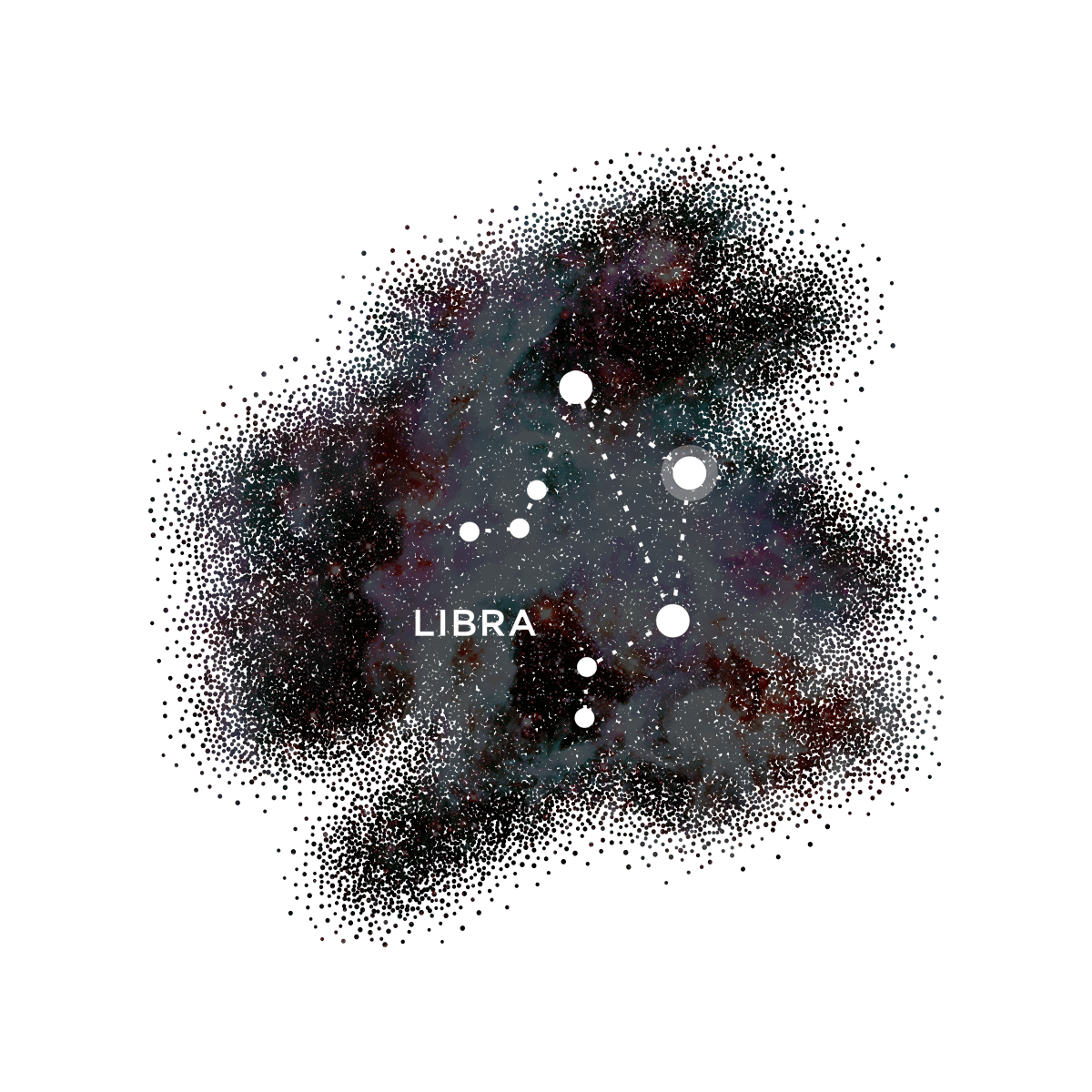 Libra: Travel, both long-distance and short, will keep you on the go all month long, dear Libra. You could find yourself bouncing between a trip to grandma's, a Caribbean cruise, and something else. The Full Moon on the 7th is delightful for an adventure in a far-off destination. Where do you want to go? Do it then before the holidays creep up! The week of the 6th puts Mercury and Venus in your home zone, signaling a pull to take care of your family. Finding the balance won't be easy, but you can do it. This dynamic duo could also put you in the decorating mood. Put up the tree, string up a few lights, and get those gingerbread-scented candles burning – it will make your home feel extra cozy. Romantic opportunities multiply when Jupiter enters Aries on the 20th. You could be moving into major player status over the next few months – or finding true love once and for all. Come home for the holidays when the Sun jingles into your 4th house on the 21st. You've been gone long enough – now it's time to roast some chestnuts and rest. The New Moon on the 23rd is perfect for an early-holiday present opening or caroling in your hood. Once Mercury stations retrograde on the 29th, you could find your family in a bickering mood for a few weeks. Keep it merry by staying out of the line of fire. Don't bring that negativity into 2023.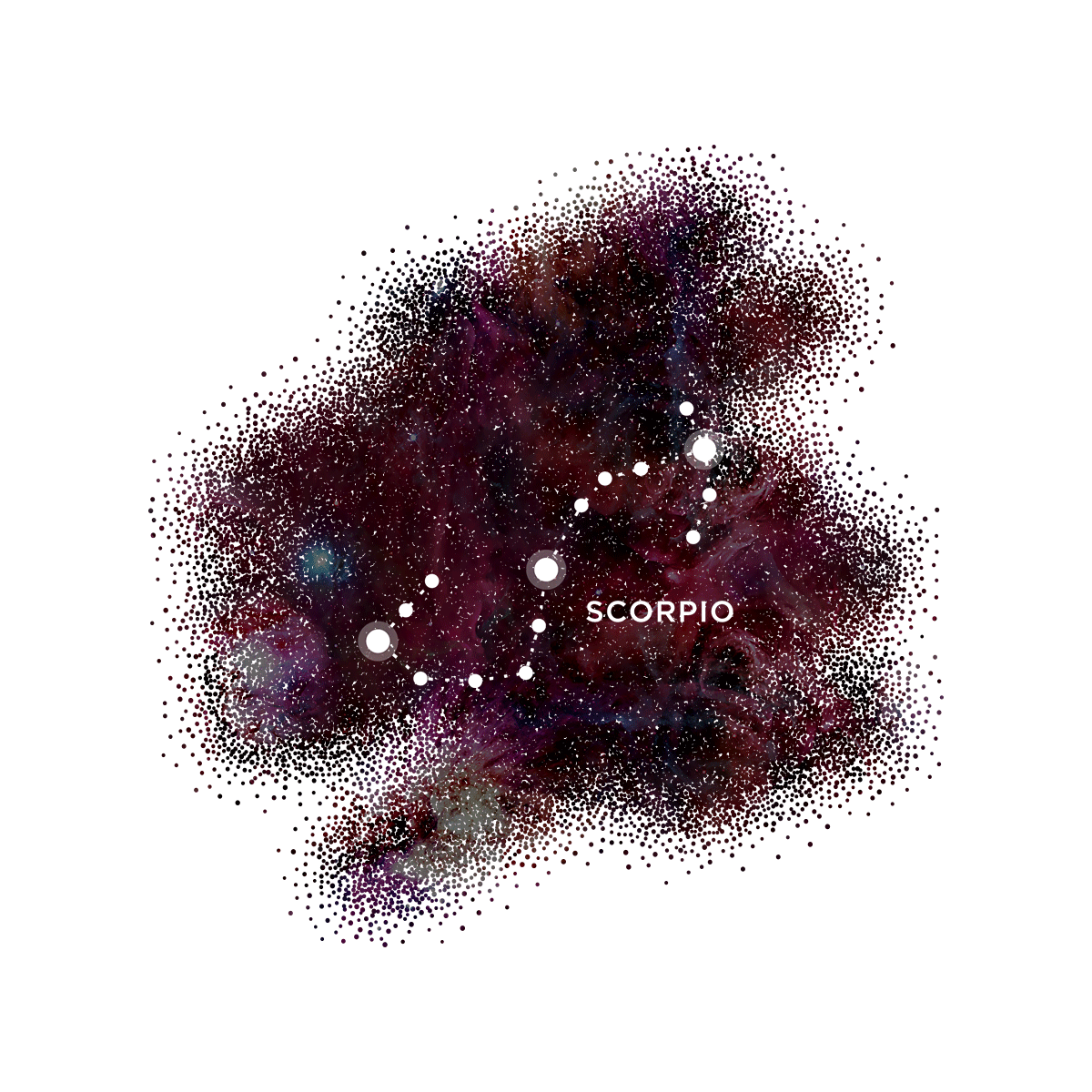 Scorpio: If you were worried about your finances, things are about to change in your favor, dear Scorpio. December begins with a bundle of planets in your money sector, signaling an upgrade. Your earning potential accelerates – just in time for the holiday crunch. The Full Moon on the 7th brings good news. This could be a tax break, promotion, or some other income source. Sweet relief at last! Start planning your holiday travels when Mercury and Venus joyride into your 3rd house the second week of the month. Whether you go near or far, you have the space and cash to hit the road! Work matters get a ton better when Jupiter stations direct on the 20th. The office becomes downright jolly – and that spirit carries on well into the new year. Can you have fun on the job? HELL YEAH! This is also a stellar transit for work travel. Hit the road with your show, and you can get further than you ever thought possible! The week of the 21st finds your communication sector lit up with the Sun blazing trails. An exciting announcement may be happening for you – or a loved one. Either way, expect lots of reasons to celebrate. Conversations are easy when the New Moon brings a chill vibe on the 23rd. But once Mercury is retrograde on the 29th, your tongue is tied. It might be best to keep your opinions to yourself, then. You're known for being good at shutting your bone box – and this might be the wisest path as the holiday season wraps up.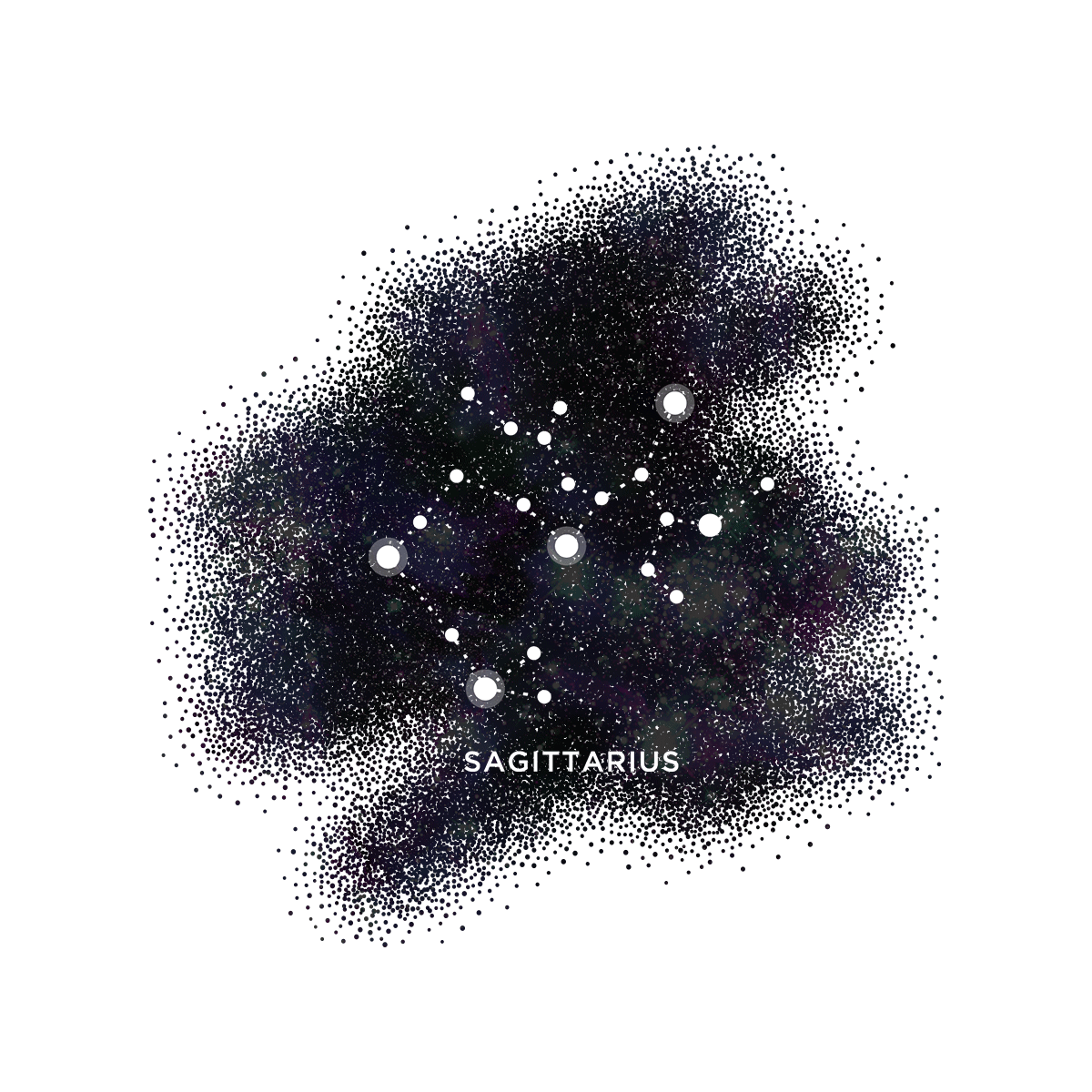 Sagittarius: This is your season, dear Sagittarius. The Sun makes its annual tour through your sign, and it's joined by Mercury and Venus as December kicks off. You're at your wittiest, prettiest best now – so don't hesitate to get your face out there as much as you care. Be seen, show off your fabulousness, and enjoy that spotlight (psst…it loves you!). Money is on your mind when Mercury and Venus dance into the financial section of your chart the week of the 6th. You can attract all the cash you need – and you might enjoy spending some of that bounty too. You're known as one of the most generous gift-givers in the zodiac, and this year, you'll have the means to spoil your favorite people (I hope I'm on your list!). The Full Moon on the 7th reveals something about a relationship. Suddenly, you need to make a decision. Stay or go? Trust your gut. It knows what's up. Good news: your ruler, Jupiter, is moving into your true love zone on the 20th. If you're single, you could meet "the one" over the next few months. Partnered Archers could deepen a current connection – or be ready to expand their families. Finances continue to improve when the Sun enters Capricorn. Santa is going to be mighty good to you – expect plenty of goodies under the tree (and no coal – you've been good this year). The New Moon on the 23rd delivers a bonus or windfall, making your cash flow bigger and better than expected. But stupid Mercury retrograde on the 29th could find you getting some mighty stupid ideas on where to put your loot. Hold off if you're thinking of gambling, investing, or loaning. Throwing caution to the wind could deplete your resources faster than a racehorse on speed. NOPE.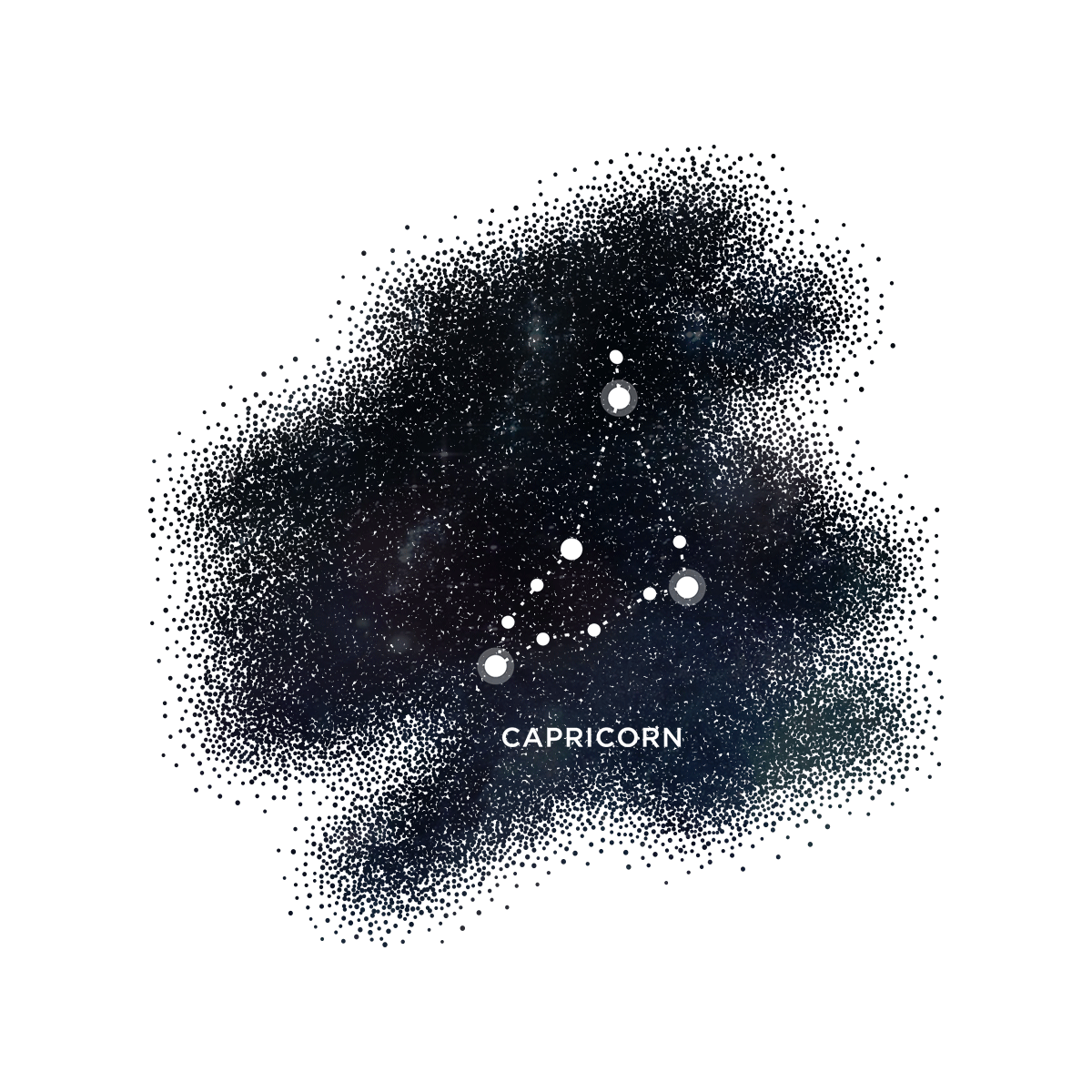 Capricorn: Start the month quietly, dear Capricorn. This will restore you – and prepare you for the festivities. With the Sun, Mercury, and Venus in your private zone at the beginning of the month, it's easy to find those moments of solitude. But once Mercury and Venus move into your sign the week of the 6th, you'll be pulled out of your cocoon more and more. You'll need to find the delicate balance between being in the world and your own world. The Full Moon on the 7th is excellent for wrapping up end-of-the-year work projects. Finish early, and you'll finish 2022 strong (just how you like it). Your home life becomes the hub of fab holiday activity when Jupiter steps into the domestic section of your chart on the 20th. Family and friends are ready to come by with the fruitcake and mistletoe. Make sure your crib is decorated to the hilt before they arrive. This transit of Jupiter bodes well if you want to buy a bigger pad or want to travel more next year. Add those wishes to your list and trust Santa to put in a good word for you. Your birthday month is here on the 21st. Now you can come out of your secret hideaway to greet your adoring fans! It's the most social time of the year for you, with invites galore and lots of folks dropping by. A special day for you: the 23rd. The New Moon is in your sign, then, ideal for setting intentions for next year. The universe (and Santa) is totally on your side! Misunderstandings are possible when Mercury stations retrograde on the 29th. You still have plenty of charm if you goof up. Even so, it's best not to risk that. Choose every word with care so you can maintain your special glow all throughout Capricorn season!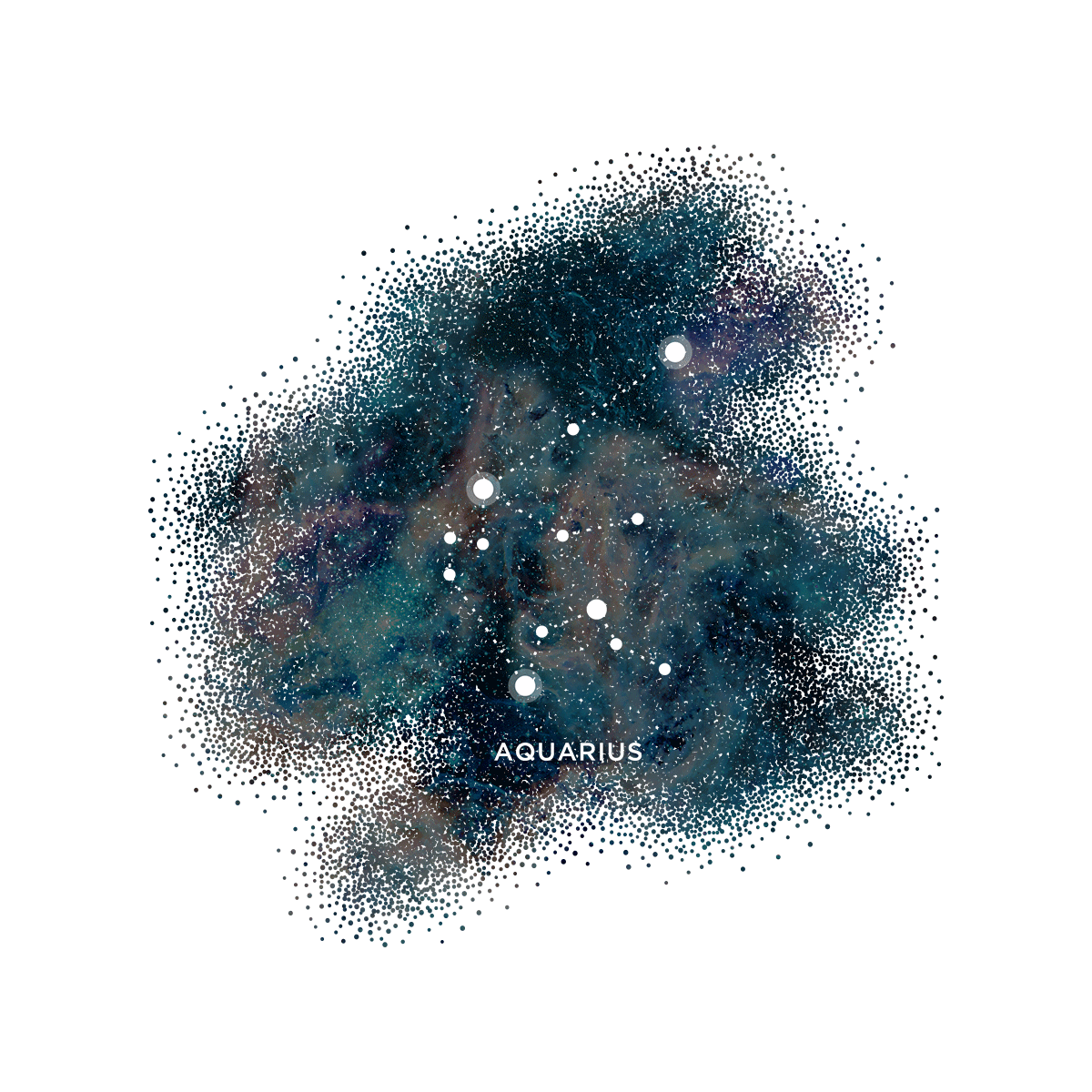 Aquarius:

This time of year brings out your social butterfly mode thanks to the Sun sitting in your friend zone, dear Aquarius. You may be flitting from one festive event to another for the first three weeks of December, satisfying your need to connect. But when Mercury and Venus sneak into your 12th house the week of the 6th, you're seeking more quiet time to recharge after each soiree. It's a balancing act, but you can find the middle ground! The Full Moon on the 7th puts your love life in the spotlight. A decision needs to be made – and only you know what is right. Follow your heart. You might be ready to take on a new line of study or see the world when mighty Jupiter sails into Aries on the 20th. Open your mind to fresh ideas (and vistas), and you can grow so much in the months ahead. Private gatherings become your jam when the Sun sets in the solitude section of your chart. Instead of boisterous affairs, you're craving intimacy. The New Moon on the 23rd is ideal for a special night with the one you love. Instead of caroling with the crowd, a glass of nog in front of the fire sounds much better. Mercury retrograde on the 29th could find some of your business becoming everybody else's business. If you want to keep some of your secrets safe, better zip your lip.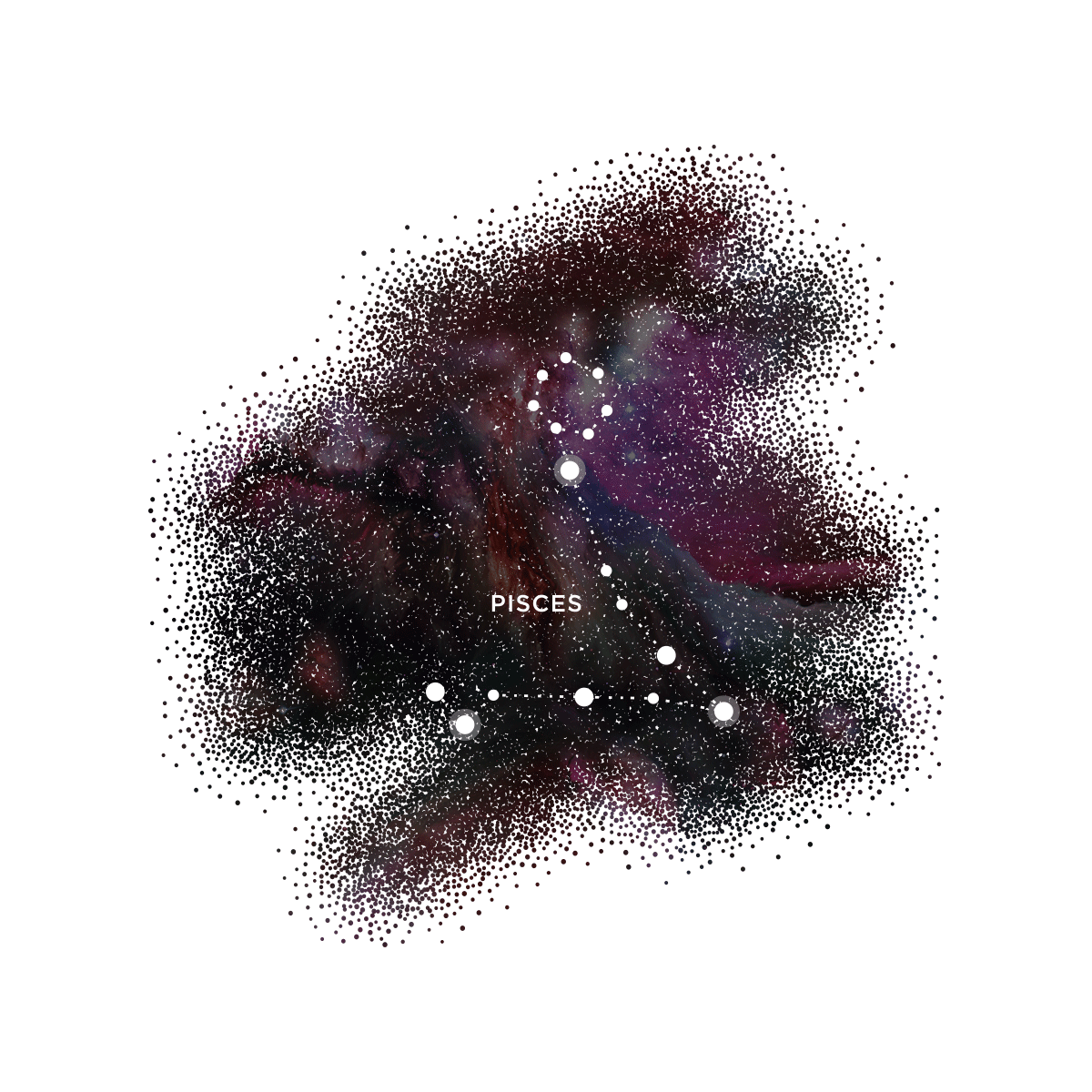 Pisces: You'll be scoring major accolades before the month is out, dear Pisces. The Sun is sitting high in your chart, casting a golden glow over you. You've worked your tail off this year, and now the rewards come due. Be proud of how far you've come – and let your ambition run wild! Mercury and Venus join Pluto in your friend zone the week of the 6th, which activates your social circle. Holiday parties, drinks after work, and date nights keep you hopping for the rest of the month. Host a shindig at your crib when the New Moon shows up on the 7th. This is the perfect night for a hang with your fave folks. Your ruling planet, Jupiter, will fatten up your bank account when it heads into your 2nd house on the 20th. Over the next few months, your earning potential will be greater than ever. Max it out, and you could be sitting on an easier street by next summer. You're the center of attention when the Sun waltzes into Capricorn on the 21st. Why stay home when all the exciting invites are popping into your inbox? Another excellent night for attending swanky events is the New Moon on the 23rd. Rub a few elbows, open gifts, and don't forget to boogie down all night. Once Mercury is retrograde on the 29th, you'll be pooped and ready to retire for a while. Your friends won't dig this hibernation bit, but you'll avoid drama if you take a break from all that hobnobbing. 

Hey you! I have a free series for astro-newbies: Star School.
I've also got a book you might want to check out: Astrology For Real Life – A No B.S. Guide for the AstroCurious.
My newest book: Twist Your Fate: Manifest Success with Astrology and Tarot.
Astro-Biz Digest
Hey! Want to find out the optimal dates for everything on your business to-do list? Check out The Astro-Biz Digest. It's a forecast + planning guide especially for entrepreneurs. YAY!