Cover Your Ass-Trology with Monthly Astrological
Forecasts and Horoscopes!
JULY 2021
After June's stormy forecast, July feels like a slow, gentle breeze on a warm summer night. Although a few planets are changing signs – and we've got Mars and Venus tangling with that Saturn-Uranus square, the overall prognosis is pretty sweet. Read on, astro-cats.
You can get started on those summer home improvement projects when the New Moon in Cancer arrives on the 9th. Spruce up your nest with a fresh coat of paint, plant flowers, or hire someone to get it done for you! This is also your green light for family gatherings and late-night shindigs in your hood. A block party around this day would be fantastic for making face time with neighbors. After a year of being cooped up, you might be ready to welcome people back into your orbit (safely, of course).
Communication gets touchy when Mercury swings into tender-hearted Cancer on the 11th. This is not the time for harsh critiques or 'tell it like it is' sermons. Instead, use these few weeks for sensitive conversations and lots of words of affirmation. Better yet: listen deeply. The more present and kind you are, the more productive your discussions will be.
Lovely Venus plays coy when she slips into Virgo on the 21st. If you want to win the heart of that special someone, find ways to be thoughtful. Little details will go a long way. Virgo can bring out the perfectionist, though – watch that you don't get hung up whether your gestures are "good enough." As the saying goes, it's the thought that counts.
Queen up your act when the Sun roars into regal Leo on the 22nd. Channel your best Elektra Evangelista and make your entrance as dramatic and stunning as possible. These weeks require a bit of boldness. Express yourself with plenty of theater. Above all, don't be ordinary.
Cull your friends list when the Full Moon in Aquarius lights up the heavens on the 23rd. A smaller, exclusive group of pals is better than a large posse of superficial acquaintances. This is a perfect time to get rid of those frenemies lingering in your circle. If they don't have your best interests at heart, why are they still there? Adios!
After a few weeks in sensitivity land, Mercury rips a new one in Leo on the 27th. The communication god is looking for excitement as in scintillating conversations and FUN. Schedule in play dates with your besties (now that your list is smaller, you know who your real friends are) or host a hang or two at your crib. Long evenings under starlit skies catching up on all the gossip adds plenty of groove back.
Jupiter will retrograde back into Aquarius on the 28th. After a few short months of Pisces optimism, it's time to check in on what's happening in the collective. This could be the start of a highly political period with plenty of community action. If you have been thinking of getting involved in a worthy cause, this is your cue to sign up. With voter suppression, civil rights, and reproductive freedom under assault, all bodies are needed to protect our fragile freedoms.
Thankfully, Mars will be in detail-oriented Virgo on the 29th, which helps find the steps to improve every situation. If you're organizing your home – or a march, you can see which path is the most effective and efficient. Sally forth and know the devil is in every detail.
Get ready for 2021 with The Tarot Lady's Ultra-Deluxe Superfly Astrology Guide for 2021!
Psst…If astrology leaves you confused AF, you need to get my book: Astrology For Real Life – A No B.S. Guide for the Astro-Curious. Available everywhere books are sold!
Annnndddd here's your personal monthly horoscopes: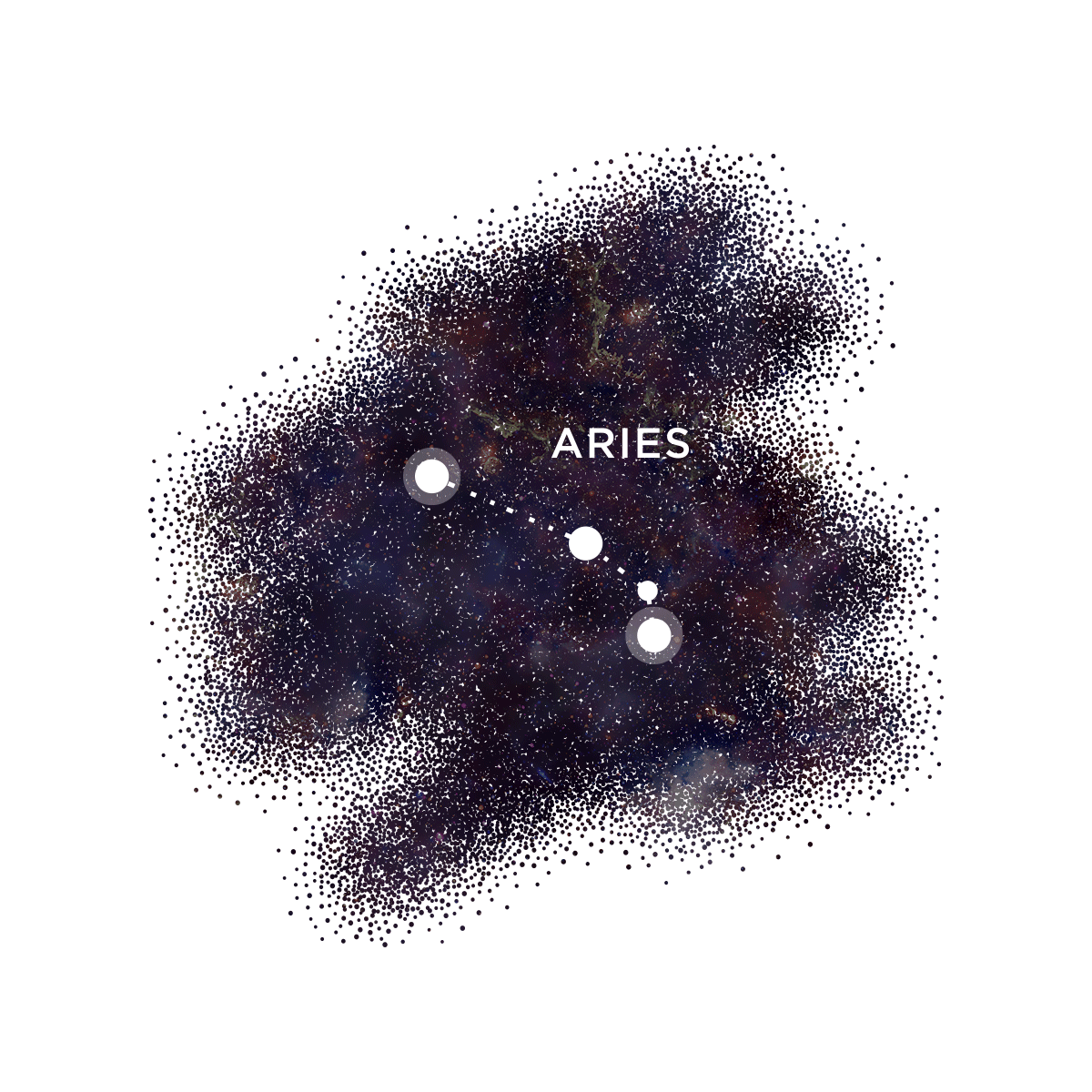 Aries:

July is ideal for getting your home life in order, dear Aries. That may mean a whole lotto renovation or a move. The New Moon on the 9th opens up a real estate opportunity – or brings the right contractor for your home improvement needs. Negotiate deals once Mercury heads into the domestic sector of your chart on the 11th. Romance is on the rise when the Sun adds heat to your 5th house on the 22nd, followed by Mercury a few days later. If you've been going through a dry spell, the summer of love is on the way. Bring your besties together for a Full Moon mid-summer's Eve celebration on the 23rd. A carafe of wine under the stars renews all the bonds. But your ruler will be moving into your work zone at the end of the month, which means August is about to get super busy. Until that arrives, enjoy your July!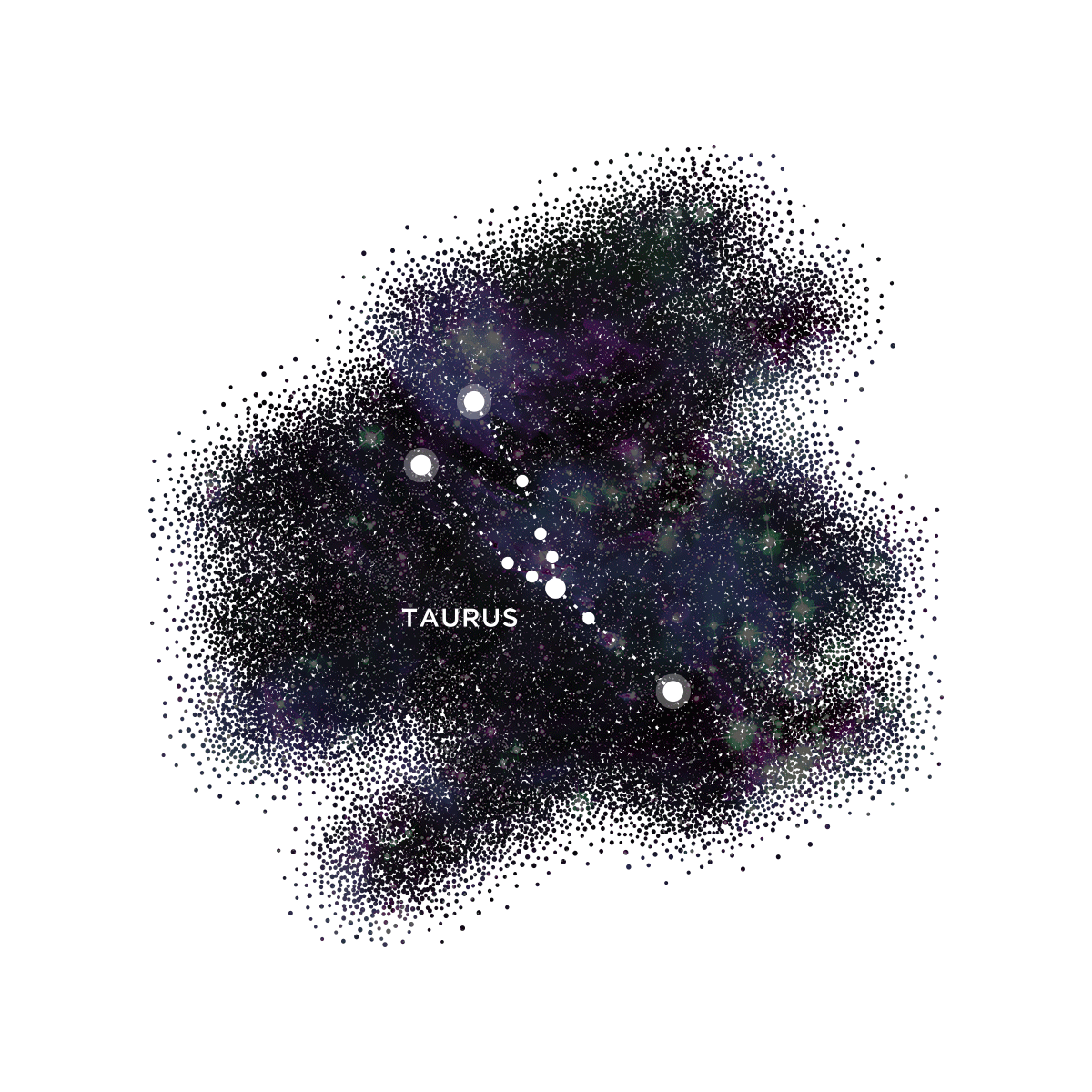 Taurus: You'll want to host all the summer gatherings in your nest this month, dear Taurus. Venus and Mars canoodling in your domestic sector make your home the place to be. Keep the grill handy and a few fireworks nearby so you'll be ready to entertain at a moment's notice. A block party may be in order when the New Moon arrives on the 9th. This is the perfect night for a meet 'n greet or community yard sale! True love strikes when Venus heads into your 5th house on the 21st. An opportunity for closeness is yours for the taking – and the courage you need will show up on the 29th when Mars joins forces with the Goddess of Love once again. Take a bow when the Full Moon on the 23rd puts a spotlight on your achievements. Be proud of what you've accomplished as you receive those accolades. When Jupiter moonwalks back into your 10th house on the 28th, you'll have a few months to reflect on your next big career move. You've already hit a new level – what's next?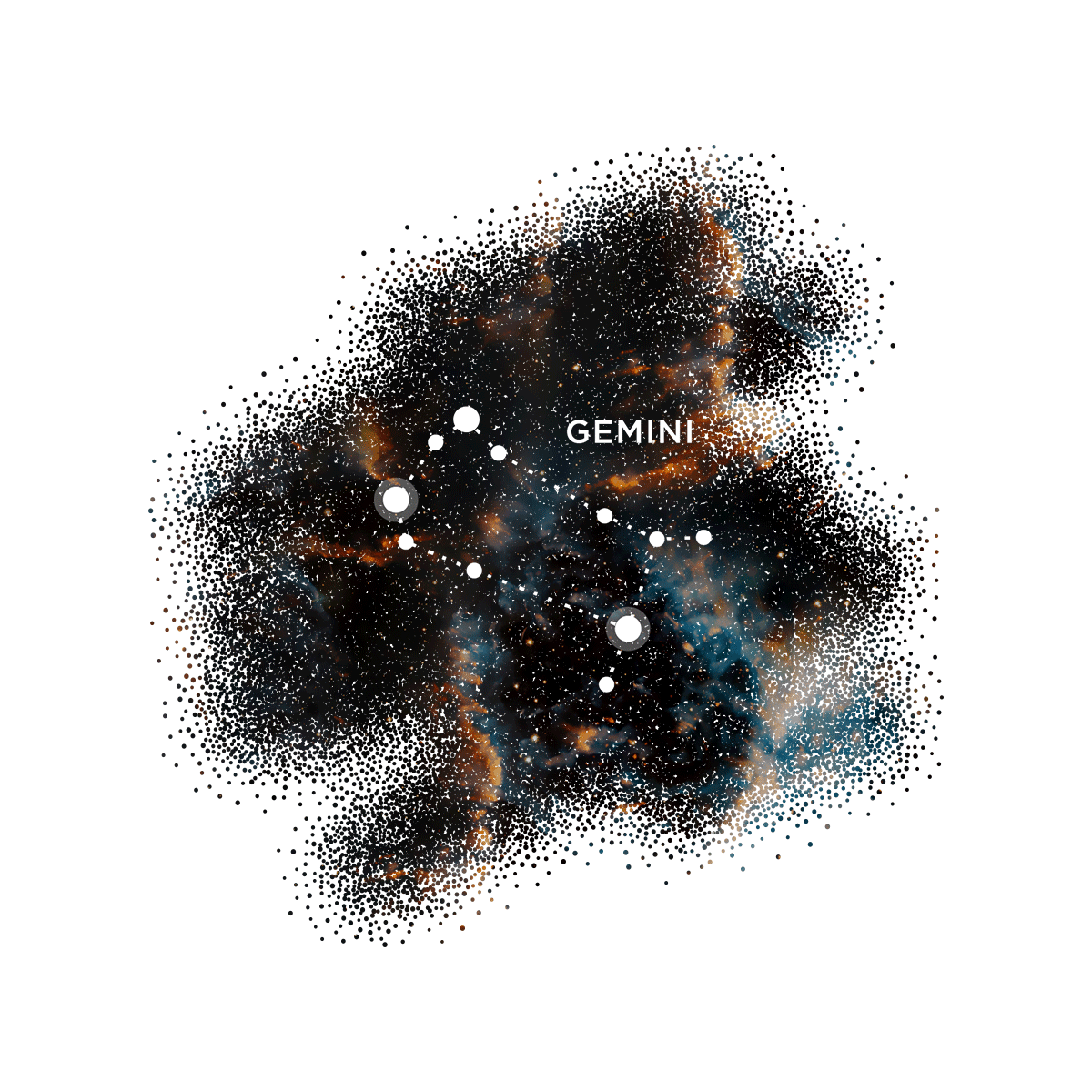 Gemini: You're at your witty best as July kicks in, dear Gemini. Your ruling planet, Mercury, is zipping through your sign, elevating your gift of gab. This comes in handy if you need to talk your way in or out of a situation. A golden money-making opportunity arrives around the New Moon on the 9th. This could be the dream job you've been hoping for – or brilliant side hustle with the potential to uplevel your cash flow. Mercury will join forces on the 11th, helping you to seal every deal. Scratch your wanderlust with a Full Moon excursion to somewhere exciting when the Full Moon on the 23rd clears you for take-off. A week on the beach or hiking in the mountains will keep your spirits lifted. If you cannot leave town around that day, Mercury in your 3rd house on the 27th will pave the way for quick summer road trips. Schedule a camping trip with your honey and go buck wild! As the month comes to a close, Mars will hop into your domestic sector, and suddenly the family wants to feud. If you're going to keep the peace, you'll need to assert a few boundaries, stat.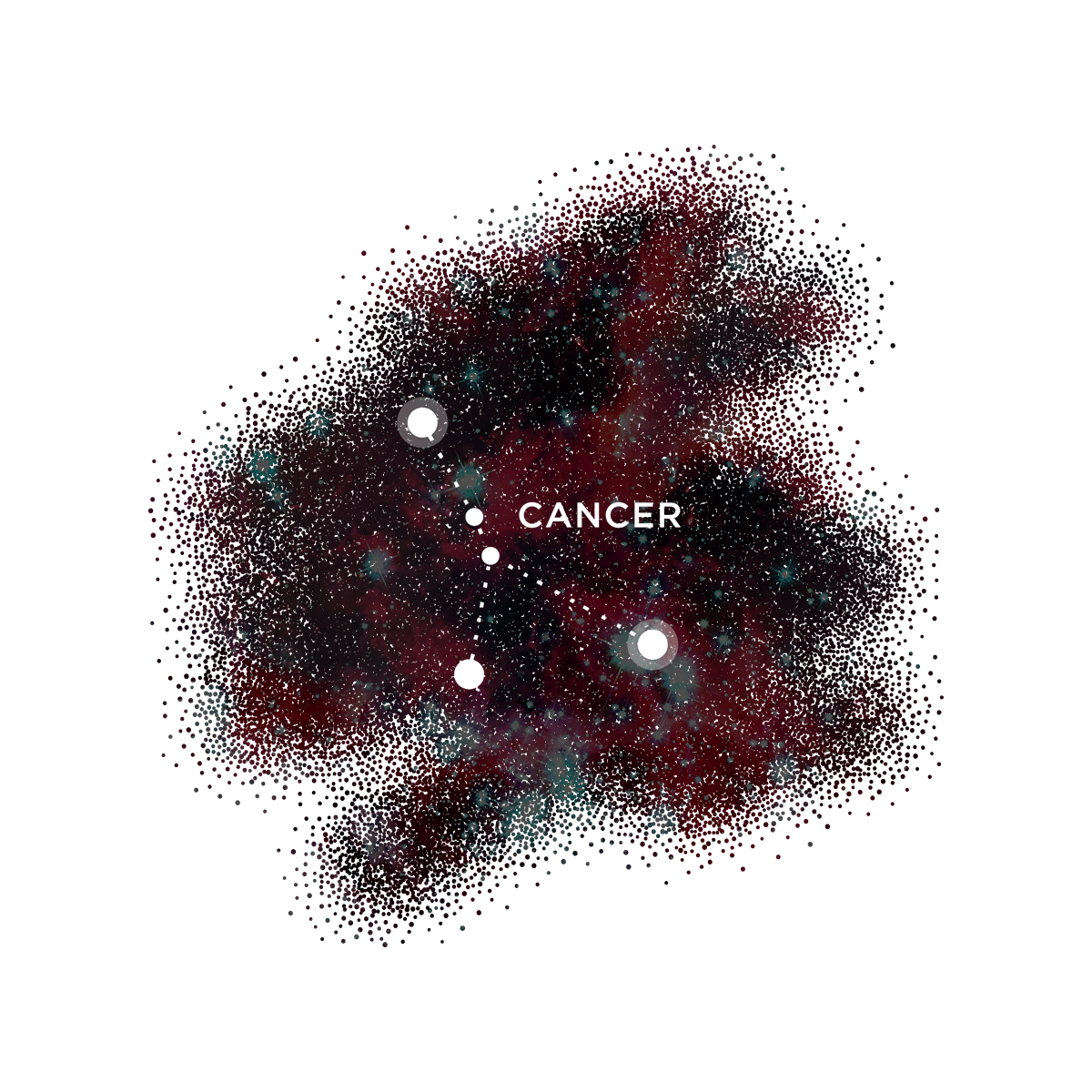 Cancer: You are on the cusp of a metamorphosis, dear Cancer. The New Moon on the 9th is your chance to step onto a new stage. Perhaps you'll debut a fresh look – or maybe you're getting some much overdue applause at last. Whatever the case, this is your time to pivot and shine. In a way, you're shaking off the previous two years – and ready to spread your wings like never before! Finances are coming in and going at a rapid pace. It's easy to attract the cash but just as easy to part with it. You'll get control when the Full Moon illuminates the truth about your spending habits on the 23rd. If you've been overspending, the bills come due – and now you've got to pay the piper. The Sun will enter your 2nd house the day before, followed by Mercury a few days later, a dynamic duo that helps to power up your hustle. You'll be able to turn it around in no time if you've gone bananas on retail therapy. Jupiter backtracks into the joint finances section of your chart on the 28th, which could signal help from a benefactor. Don't stress – you've got this (or someone's got you!)!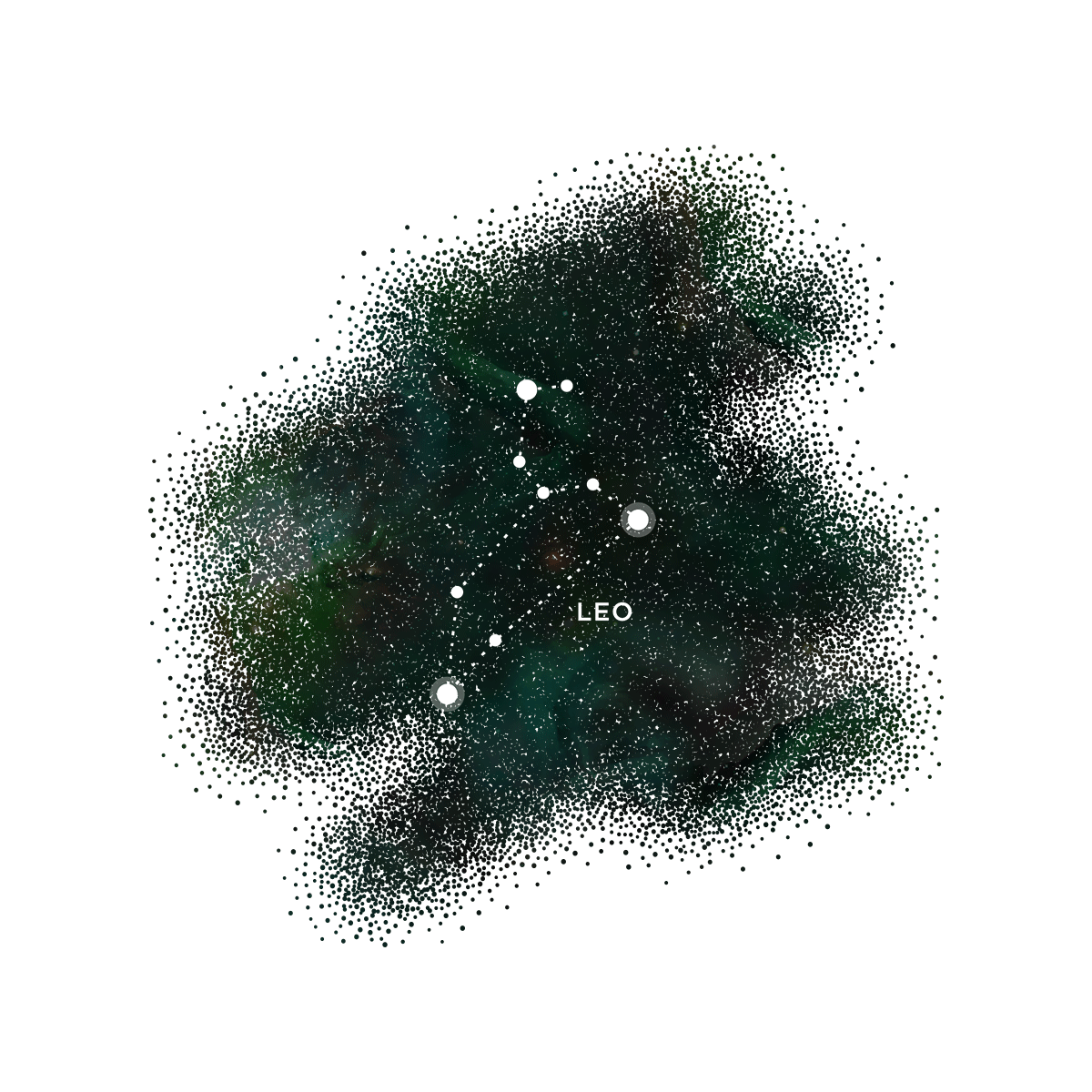 Leo: You're undergoing a tremendous amount of inner change, dear Leo. Your ruling planet, the Sun, is sitting quietly in your 12th house for the first few weeks of July. This is the ideal transit for navel-gazing and soul searching. Look within, and you'll see the answers starting to bubble up. Although you're more internally focused, your social life is still popping. Venus and Mars paired up in your sign keep the spotlight on you and the invites flooding your inbox. An epiphany strikes on the 9th when the New Moon arrives. The clarity you desire is here, giving you the green light for transformation. Your birthday month begins on a bang when the Sun waltzes into your sign on the 22nd. Celebrations will be more significant this year, which makes your heart want to burst with joy. A loved one may have a special surprise for you on the 23rd's Full Moon. A new level of commitment is possible. Or you may be ready to make a significant decision that changes your relationship status permanently. You'll have no trouble communicating your needs when Mercury joins the Leo party on the 27th. It's easy to convey your thoughts as the weeks unfurl. Everyone will know where they stand, especially when Jupiter steps back into your partnership zone on the 28th. As the summer months roll forth, you're surrounding yourself with a better, more trustworthy circle. (Psst…Venus and Mars in the money sector of your chart near the endow the month could signal a major spending spree. Could a world tour be in the works?)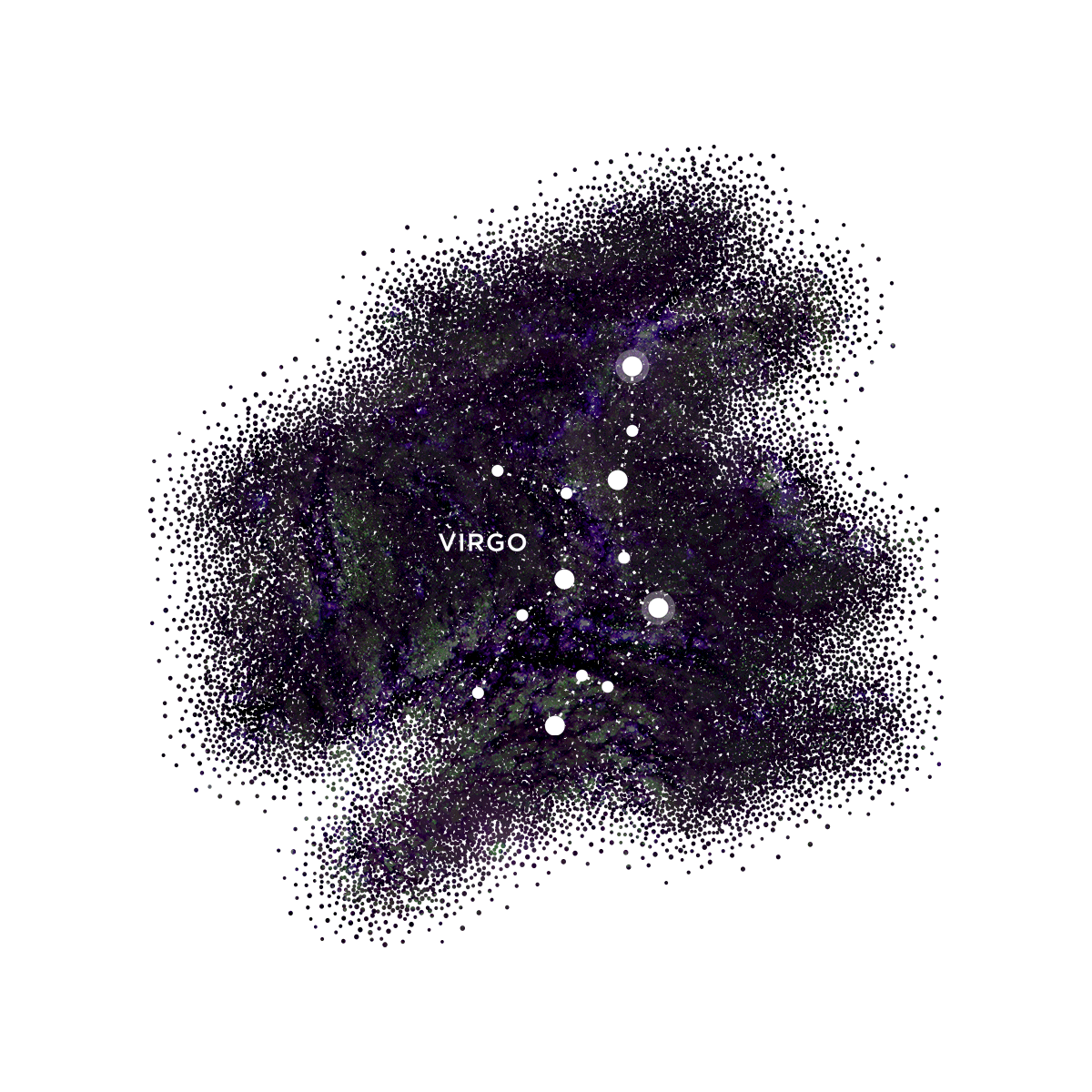 Virgo: July finds you playing many different roles: public figure, social gadabout, and total recluse. Your ruler, Mercury, has you stealing every spotlight as it moves through your career sector at the start of the month. Summer parties kick into high gear, starting with the New Moon on the 9th. Once Mercury lines up with the Sun on the 11th, you'll be ready to shake your groove thang on every dance floor. BUT all this work and play could frazzle your nerves. Time alone will keep the balance. Update your look when Venus glides into your sign on the 21st. A new outfit, fresh 'do, or a bit of bling will boost up your confidence – and turn heads your way. Work projects come to a successful close when the Full Moon shows up on the 23rd. All your efforts pay off, and a new position may be in the works soon. Mars will join forces with Venus in your sign on the 27th, adding muscle to your hustle. With August just around the corner, you're ready to take on the world in style. (Psst….get in a vacation before your quest for world domination.)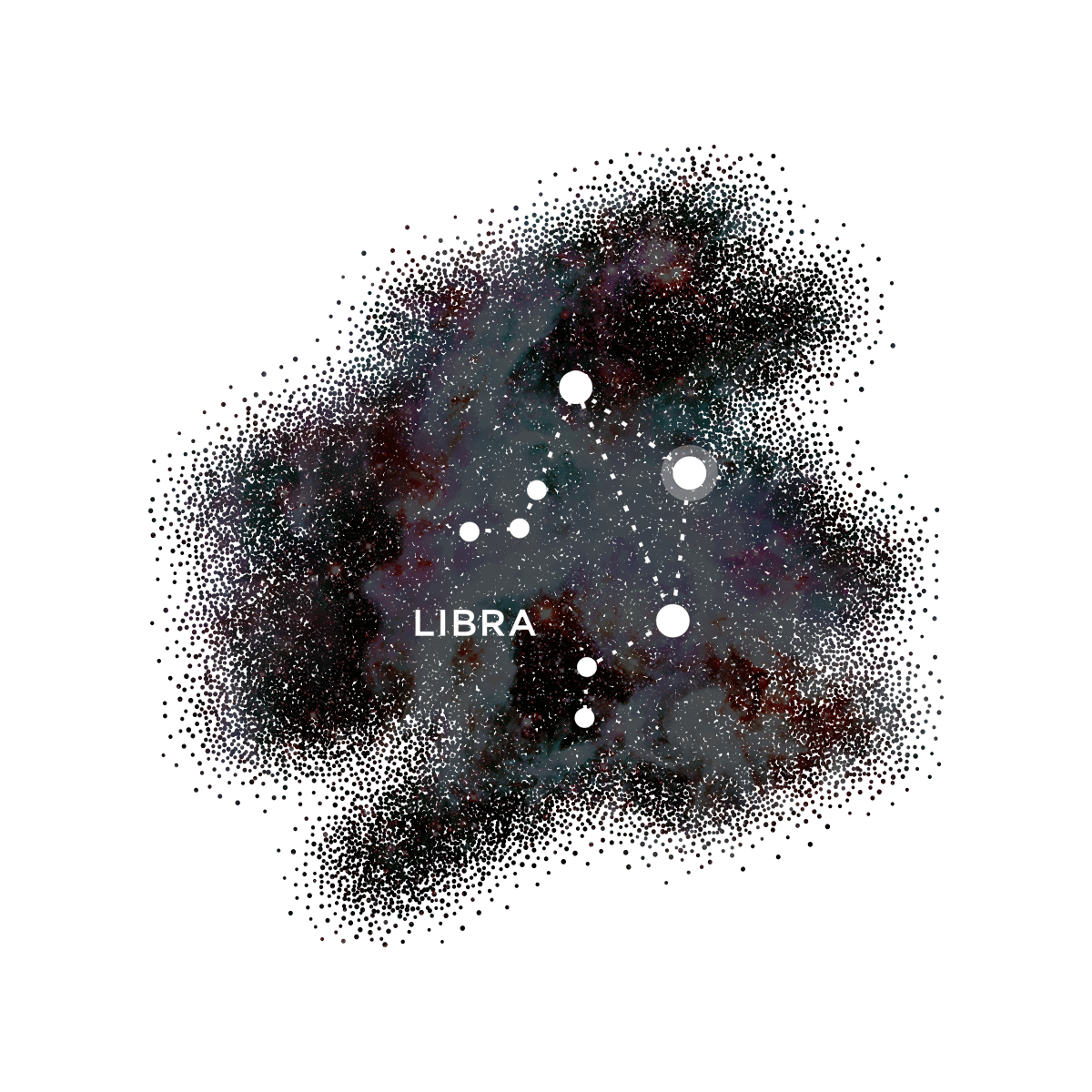 Libra: Your career is about to level up, dear Libra. The Sun is ruling the roost in your 10th house, which means you've got star power galore. This is your opportunity to claim your rightful place on the main stage. Speak up, share your brilliance, and let your ambitions run wild. This pays off when the New Moon opens up a door on the 9th. Be ready to say yes – as you move on up the company ladder (or into a whole new job). You may be enjoying a bustling social life for the first few weeks of the month, but once your ruling planet Venus chills out on the 21st, you'll be ready for a bit of downtime. The invites will still be coming, but you can be choosy. Only pick the ones that don't drain your energy. A significant change happens in your love life around the Full Moon on the 23rd. You might meet someone new – or decide to end a chapter. Whatever occurs around this day will be impactful for the rest of your summer. You're in the driver's seat – trust your instincts around love. Jupiter will be retrograding back into your 5th house on the 28th, which gives you a long time to sort out your feelings. Again: trust yourself when it comes to your heart. Top secret projects will keep you busy into the dog days of summer once Mars settles into your 12th house on the 29th. If you're up to something, mums the word.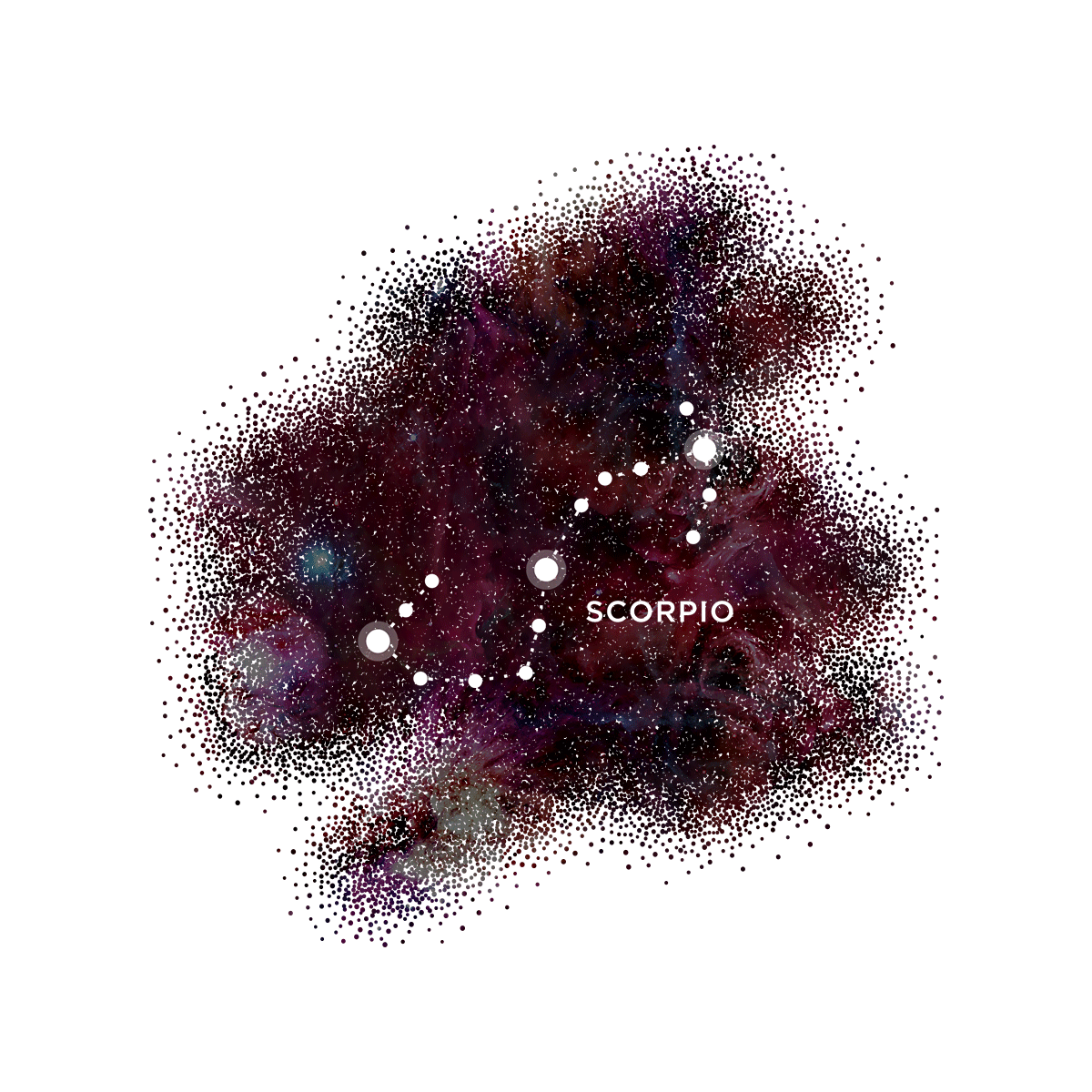 Scorpio: Travel possibilities keep you on the road or up in the air for much of July. After being cooped up for too long, this wanderlust will lift your spirits, dear Scorpio. Where do you want to go? The New Moon on the 9th is lovely for an adventure! Schedule something around that day, grab your passport, and GO! If it's too hard to jet off, a few short road trips will satisfy your itch. What's important is you do something fun instead of work, work, work. Speaking of which, you're in fine form on the job. Venus and Mars are gracing your career sector, which puts a flattering limelight directly on you. The public adores you at this time, so max that out by taking the stage wherever you can. Social activities lead to romantic possibilities when Venus moves into your 11th house on the 21st. If you're attending events near or far, you may run into a sexy newcomer. This could certainly make your summer way more interesting! Keep your eyes peeled, and be ready to flirt up a storm! A family member may have an announcement around the Full Moon on the 23rd. This could be a cause for celebration – be ready to pop the bubbly! Jupiter in your domestic sector on the 28th allows you to make necessary changes to your living quarters. If you've been thinking of a move or a renovation, you've got the rest of 2021 to manifest this goal! Your ruling planet, Mars, will be adding a dash of excitement to your life when it zips into your social zone. Adventures with friends, dancing all night, or marching for a good cause are all possible. Just watch out for aggression amongst your buddies. A rowdy gathering could turn sideways fast. If you sense someone is getting out of hand, it may be time to cut them off!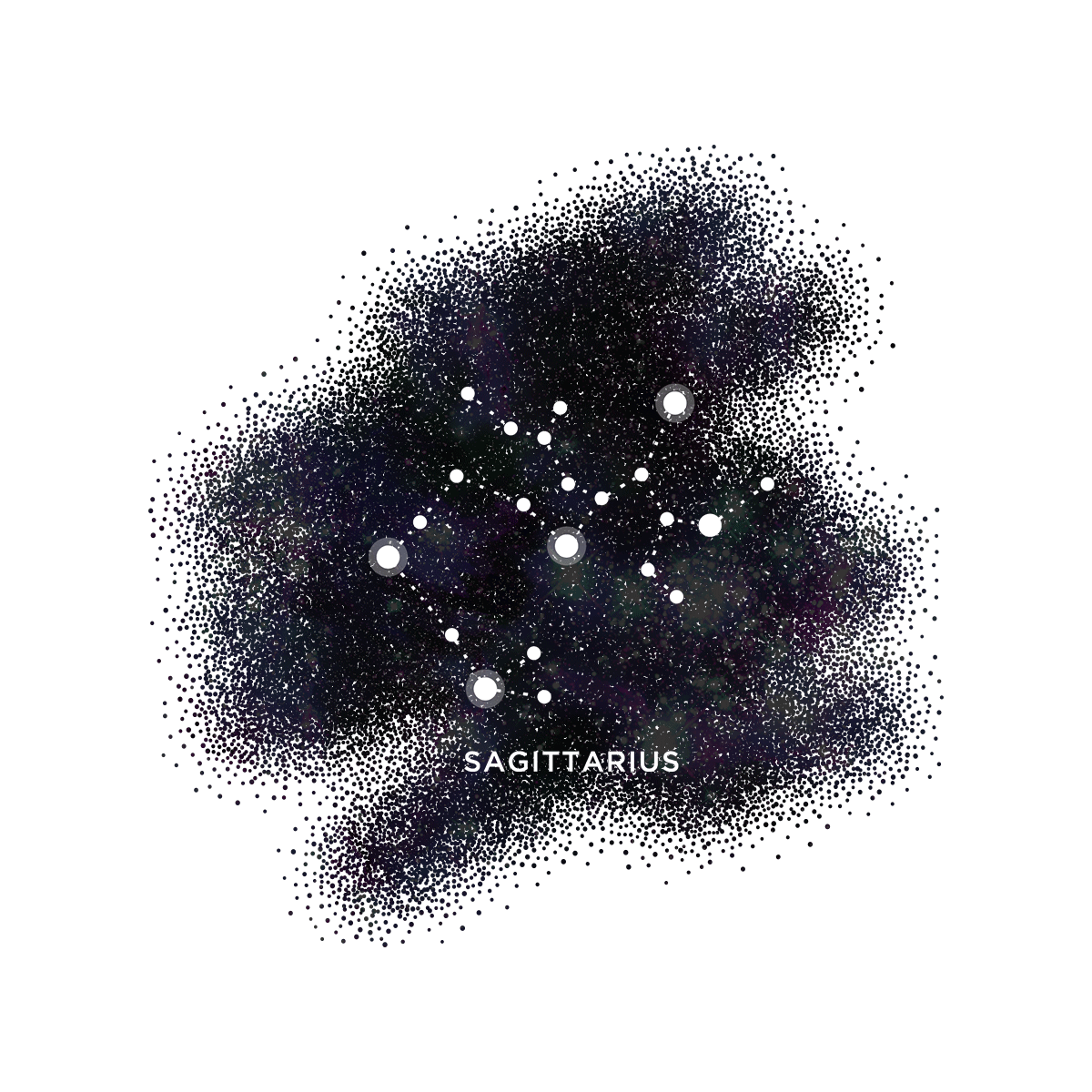 Sagittarius: If the intimate and financial parts of your life have been stuck on autopilot, change is on the way. The Sun shines a light on possibilities for upping your cash flow – and getting it on. The New Moon on the 9th clears the obstacles. As summer rolls on, you're in a new groove, making more money and enjoying steamy action! Yeah, baby! Your reputation gets glowing reviews when Venus graces your 10th house, starting on the 21st. Suddenly, you're the media's darling, and the lights shine most favorable on your every move. You can begin planning a few summer journeys once the Sun gallops into your travel zone on the 22nd. No one loves trotting the globe more than you – and after a long time stuck at home, you're going to be happy to venture off on parts unknown once again. The Full Moon on the 23rd clears every road, giving you plenty of incentives to see the world. A few days later, your ruling planet Jupiter allows you to expand your world further when it steps back into your 3rd house. The rest of 2021 could be filled with adventures and excitement. Explore the globe, see how the other half lives, and get ready to grow like never before! Mars will enter the career sector of your chart at the end of the month, which puts you on the fast track for success. Your hustle will be hard for August, and it will pay off in more ways than one. (Psst…if you've been dreaming of a location-independent business or job, that dream may be on the way before year's end.)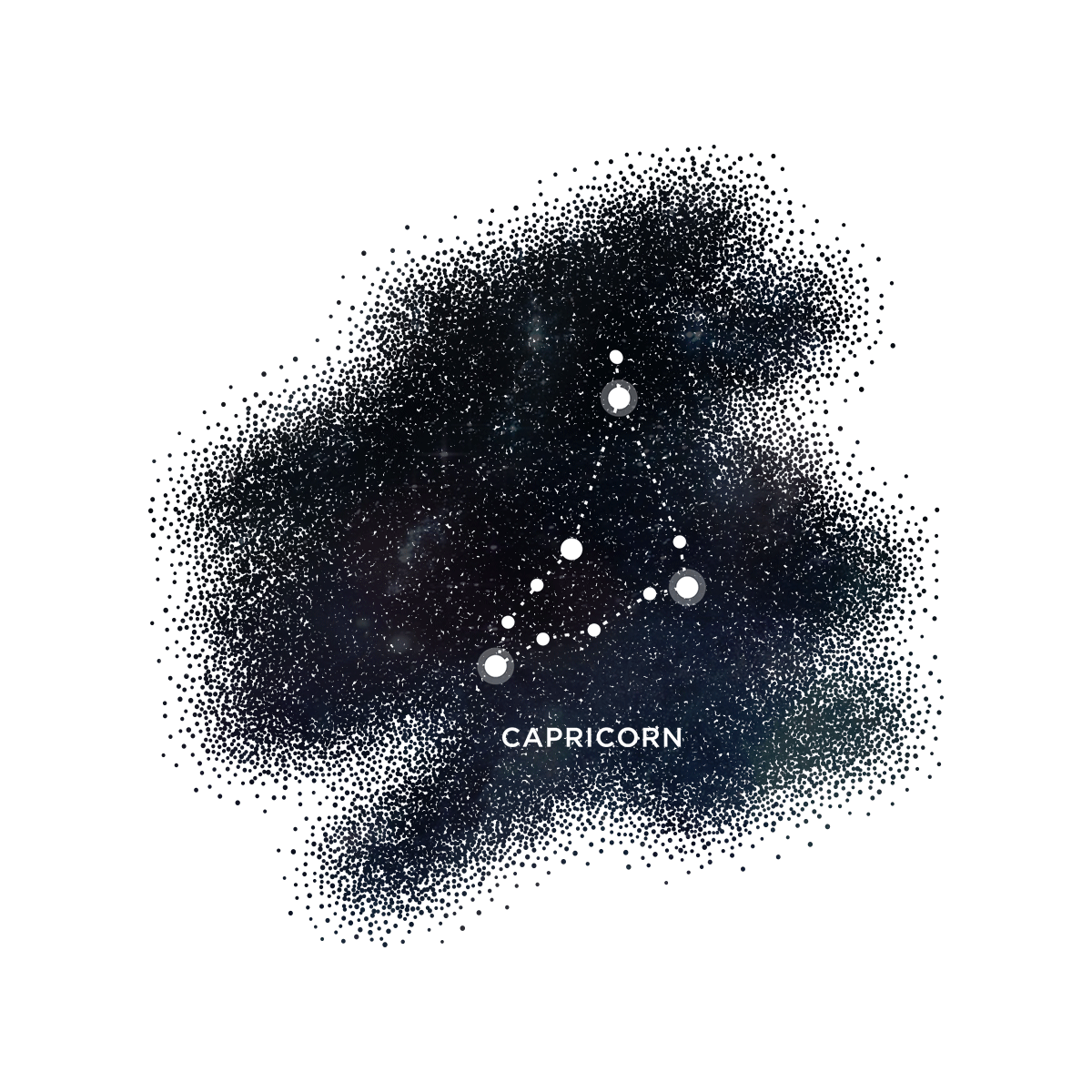 Capricorn: A relationship is about to shift into high gear, dear Capricorn. The Sun is blazing a trail in your 7th house, putting partnerships in the spotlight. If you're already involved with someone, the New Moon on the 9th could take things to the next level. Single? Your radar may pick up on someone new in your orbit. Be ready to make your move and see where it goes. With Venus and Mars adding plenty of sparks – your summer could get seriously hot! Put a romantic trip on your calendar after Venus waltzes into your 9th house on the 21st. A weekend away at a luxe resort could create closeness. A few financial matters need your attention when the Sun and Full Moon lock horns in the money sectors of your chart on the 23rd. A bill could come due, or you may be ready to finalize a loan. Jupiter retrograde back into your 2nd house on the 28th points out where you've blown the budget. This may seem like a headache, but it won't be long before you can wrangle the issues. Get it sorted out so you can get back to having fun. Mercury and Mars will be coasting through the travel part of your chart as the month comes to a close. Be ready to explore new places as the dog days of summer drag on. A trip to the mountains or hiking in the woods could help you keep it cool.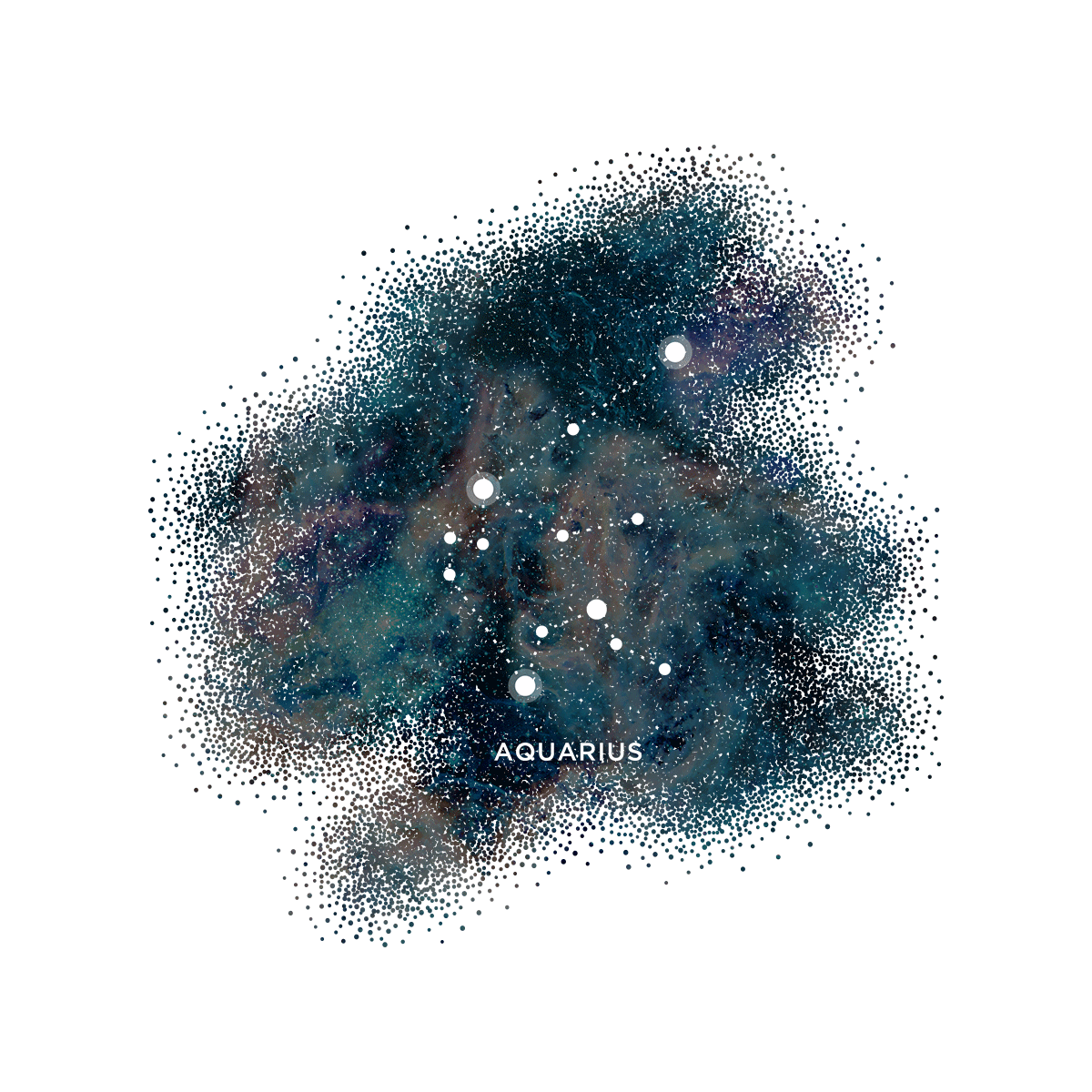 Aquarius: There is no better month for changing your habits, dear Aquarius. Vitality is strong with the Sun in your health zone, giving you the boost needed to get physical. Create a regimen centered around your goals when the New Moon shows up on the 9th. Then: stick with it. You'll begin to see the results around the 23rd's Full Moon. That could be the incentive to keep on! Venus and Mars in your 7th house bring romantic opportunities. If you've been in a bit of a dry spell, cast your net wide and see what happens. The 22nd gives you the courage to ask for what you want when the Sun joins the 7th house party. You can be bold. Take a few romantic risks! Don't worry about running out of things to say – Mercury will align with the Sun to upgrade your flirt skills on the 27th. All of this attention will increase your confidence – and Jupiter back in your sign on the 28th will keep your optimism high the rest of the year. As the month comes to a close, Venus and Mars will be settled in your intimacy zone, which could bring a deeper connection. If you've been keeping your heart locked away, a special someone might convince you to open up.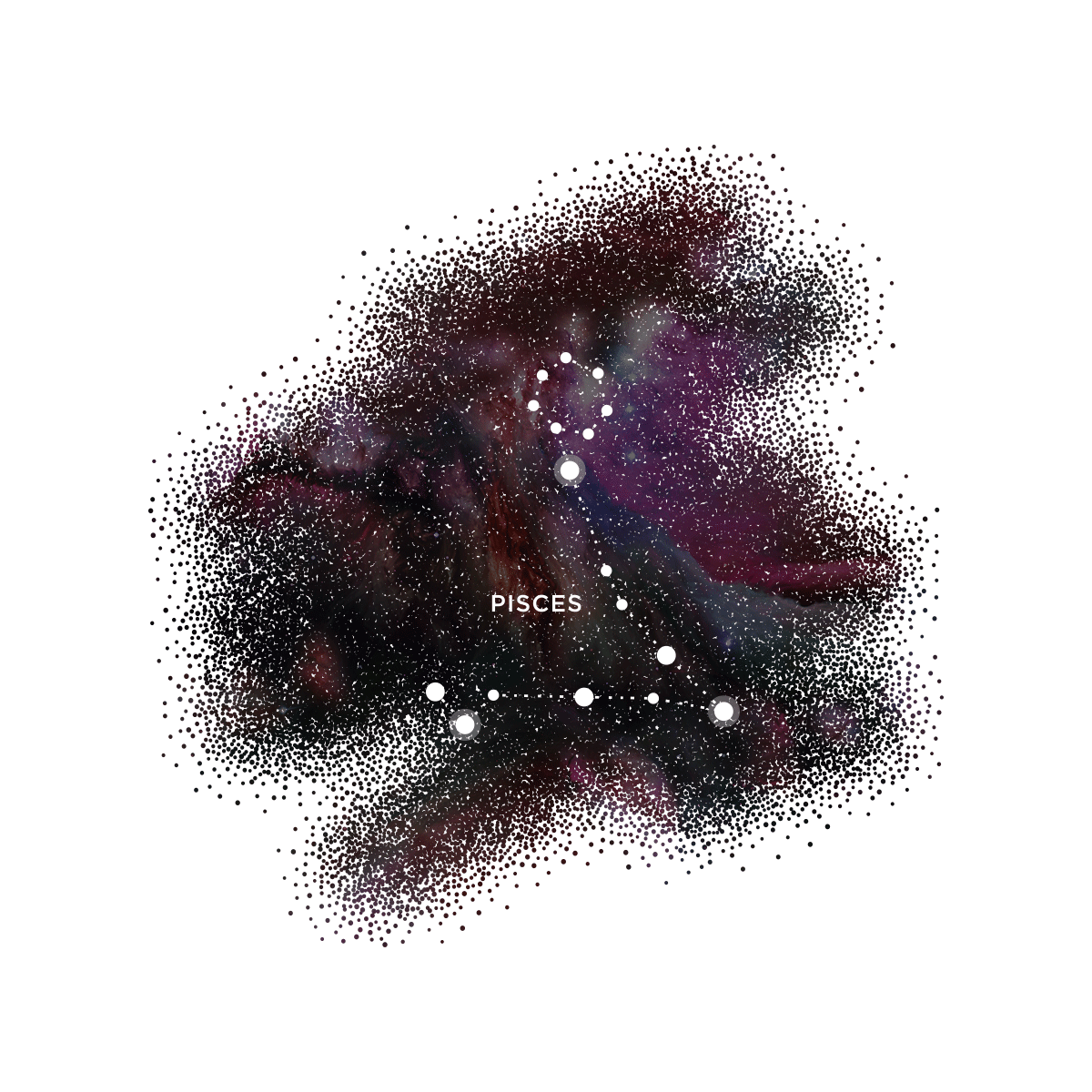 Pisces: Creative blocks are out of the way, and this means your inspiration is unlimited at this time, dear Pisces. The Sun allows you to express yourself brilliantly – but it's that New Moon on the 9th that really gets the muses singing. Once that day arrives, you're able to conjure up all the biggest, brightest ideas. This lunation could also bring a romantic surprise. This could be a new partner, a ring on the finger – or a baby. No doubt, this will also serve as inspirational fodder for all of your creative works. The summer of love continues to flame hard when Venus enters your relationship sector on the 21st. Even the most tangled love stories can find a happy ending now. Start a new health regime when the Sun enters your 6th house on the 22nd. Long walks, fresh air, and fabulous produce – this season provides all the right stuff for getting your groove back on track! Schedule a rest day on the 23rd when the Full Moon arrives. This is not the day for pushing yourself – or your luck. A day at the beach or spent in meditation will do your soul (and body) good. I'd recommend putting more timeouts on your calendar when Jupiter backslides into your 12th house on the 28th. You've had a few months to expand – the rest of 2021 is better for exploring how that felt – and what goals make sense going into 2022. Revisit all of your biggest visions and keep a few new ones to yourself. Mars will stir up all the excitement when it joins Venus in your 7th house on the 29th. Suddenly, love is hot – or explosive. Tend the flame, blow it out, or add some gas. It's all up to you.

Hey you! I have a free series for astro-newbies: Star School.
I've also got a book you might want to check out: Astrology For Real Life – A No B.S. Guide for the AstroCurious.
Astro-Biz Digest
Hey! Want to find out the optimal dates for everything on your business to-do list? Check out The Astro-Biz Digest. It's a forecast + planning guide especially for entrepreneurs. YAY!