Monthly astrological forecasts and horoscopes!
FEBRUARY 2021
As February punches the clock, Mercury is retrograde. We've got a few weeks before this pesky transit straightens out, so you'll want to begin your month with these activities: back up your computer, create extra time in your calendar to accommodate delays, and think carefully before speaking, tweeting, or hitting send. You'll also want to avoid signing contracts or buying new tech gadgets. If you can't the last two off, be sure to read the fine print.
I'd like to remind you of one more thing: during a Mercury retrograde, you can add "re" to everything – relax, redo, rethink, renovate, repair. You get the picture. Follow that, stay hydrated, and you'll move through these few weeks with a minimum of fuss. Pinky swear!
Okay, now that we have that out of the way, let's look at some of the other happenings. 
Love gets high tech when Venus migrates into Aquarius on the 1st. Rather than doing romance the conventional way, let your computer do the talking! If you're single, update your online profile and get ready to swipe right. In a relationship? Sexy texts could warm the coldest nights – and provide opportunities for intimacy. This transit can bring a desire for freedom, especially if you're bored with your current situation. If you want a new adventure, you may find your out now. Venus remains here until the 25th.
The New Moon in Aquarius on the 11th is superb for making new friendships. A bit of networking, even online, could open up doors for exciting new comrades. This would also be the perfect day for revamping long-range goals. Think about the future – and start setting your intentions.
Gird your loins when Saturn squares Uranus on the 17th. This day could bring financial surprises of the unhappy kind. Reversals of fortune are possible – do NOT gamble with your revenue. The economy could experience a hiccup that rattles the market, or a few political situations may sow chaos. Friendships could also prove to be unreliable around this day. Be on high alert for trouble – and do you what you can to find steadiness until the aspect eases up a few days later. 
Emo time is here once the Sun drifts into Pisces on the 18th. The weeks that follow bring all the feels. Sensitivity is in – wear your heart on your sleeve. Create art, write poetry, and look for random reasons to be kind. Be ready to make sacrifices for others. That shirt on your back? Take it off without a second thought. The Sun will be in Aries on March 20th.
Get ready to say hall-e-loo when Mercury stations direct on the 20th. After weeks of astro-shenanigans, the messenger god is prepared to straighten matters out. If you made mistakes the past few weeks, you could turn that beat around soon. Obstacles start to clear, and soon you're taking off without a hitch. If you held off on purchasing a vehicle or tech gear, start shopping. 
Venus in Pisces on the 25th brings softness and idealism to the romantic realm. This is the best placement for the planet of love. Great sacrifices can be made in the name of love. Romance goes deeper than the ocean, making it easier than ever to merge with the one you adore. Single folks might meet the dream lover during this transit. But do keep yourself grounded because there is a tendency to wear rose-colored glasses now. Venus will linger in Pisces until March 21st. 
The Full Moon in Virgo on the 27th is perfect for cleaning up your act – or your home. Declutter your space and your mind. Release anything that no longer serves you. As you clear away the debris or limiting beliefs, you set the stage for the life you want. There is no better day than this one for sweeping the old out the door. As my father used to say, "a new broom sweeps clean."
Get ready for 2021 with The Tarot Lady's Ultra-Deluxe Superfly Astrology Guide for 2021!
Psst…If astrology leaves you confused AF, you need to get my book: Astrology For Real Life – A No B.S. Guide for the Astro-Curious. Available everywhere books are sold!
Annnndddd here's your personal monthly horoscopes: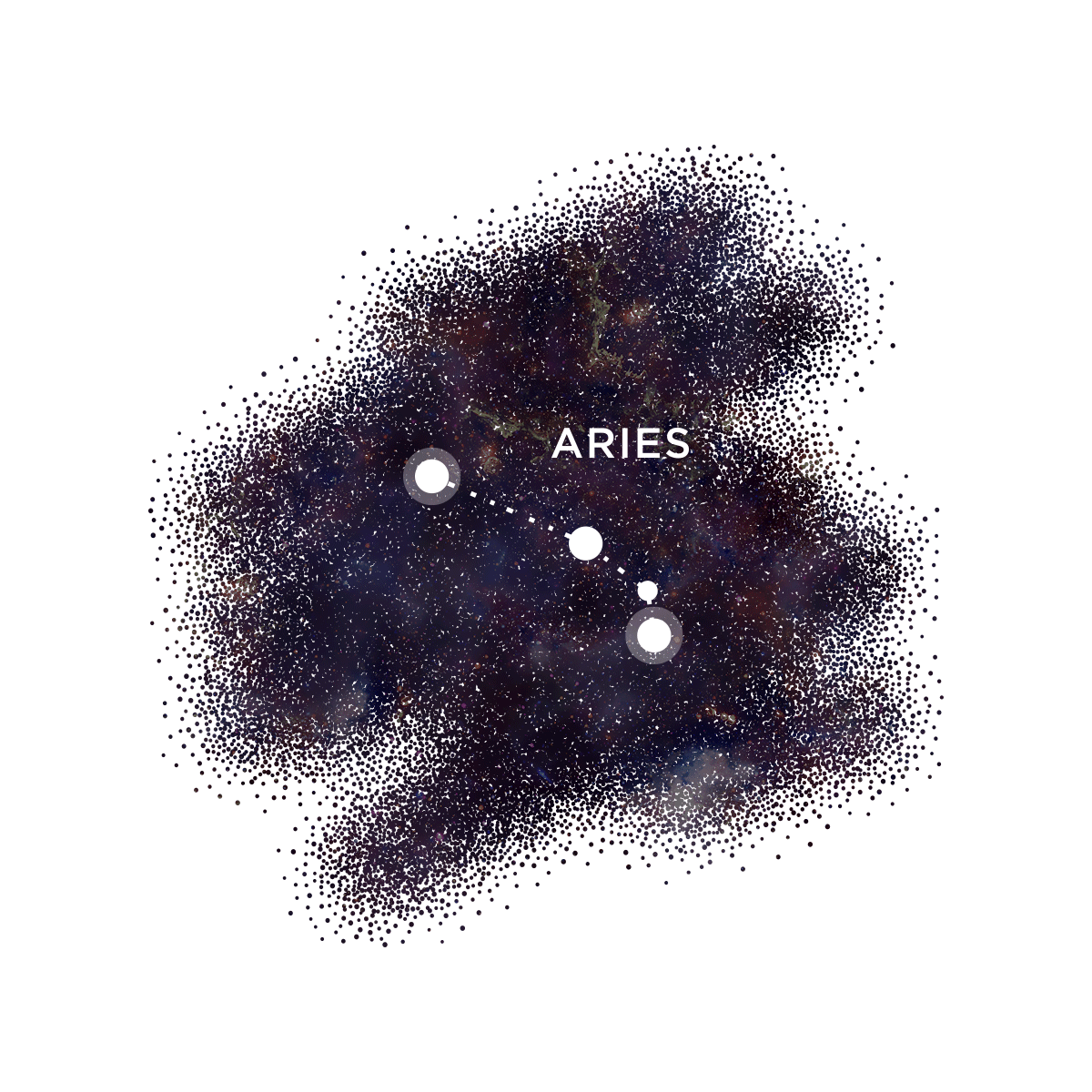 Aries:

It may be cold outside, but your social life seems to be heating up. A busy 11th house ensures that your phone is ringing off the hook and invites are pouring in. Even if you need to remain socially distant, you can find many ways to reconnect with your posse. Zoom cocktail hour? Why not? Just watch what you say if you're imbibing – Mercury retrograde could find you spilling secrets that are better left unsaid. The New Moon on the 11th brings a new friend into your social circle. This person may turn out to be significant later on. Schedule in plenty of self-care when the Sun rests up in your 12th house, beginning on the 18th. You've got four weeks to chill before the Sun blitzes into your sign. The more pampering you give yourself now, the better you'll feel when the snow begins to thaw. Mercury direct on the 20th allows you to get things right with your buddies. If there have been misunderstandings, "I'm sorry" will go a long way. Use those two words if a situation merits. Romance gets secretive when Venus slips into your 12th house on the 25th. Friends bring benefits, or a crush reveals their true feelings. Clandestine trysts add intrigue as the month starts to wind down. The Full Moon on the 27th is perfect for cleaning up your health act. If you've slipped up on those resolutions, this is the golden moment to change course. Set up an appointment with your health care practitioner and start planning a total reboot. You'll be more than ready for spring…which is just around the corner.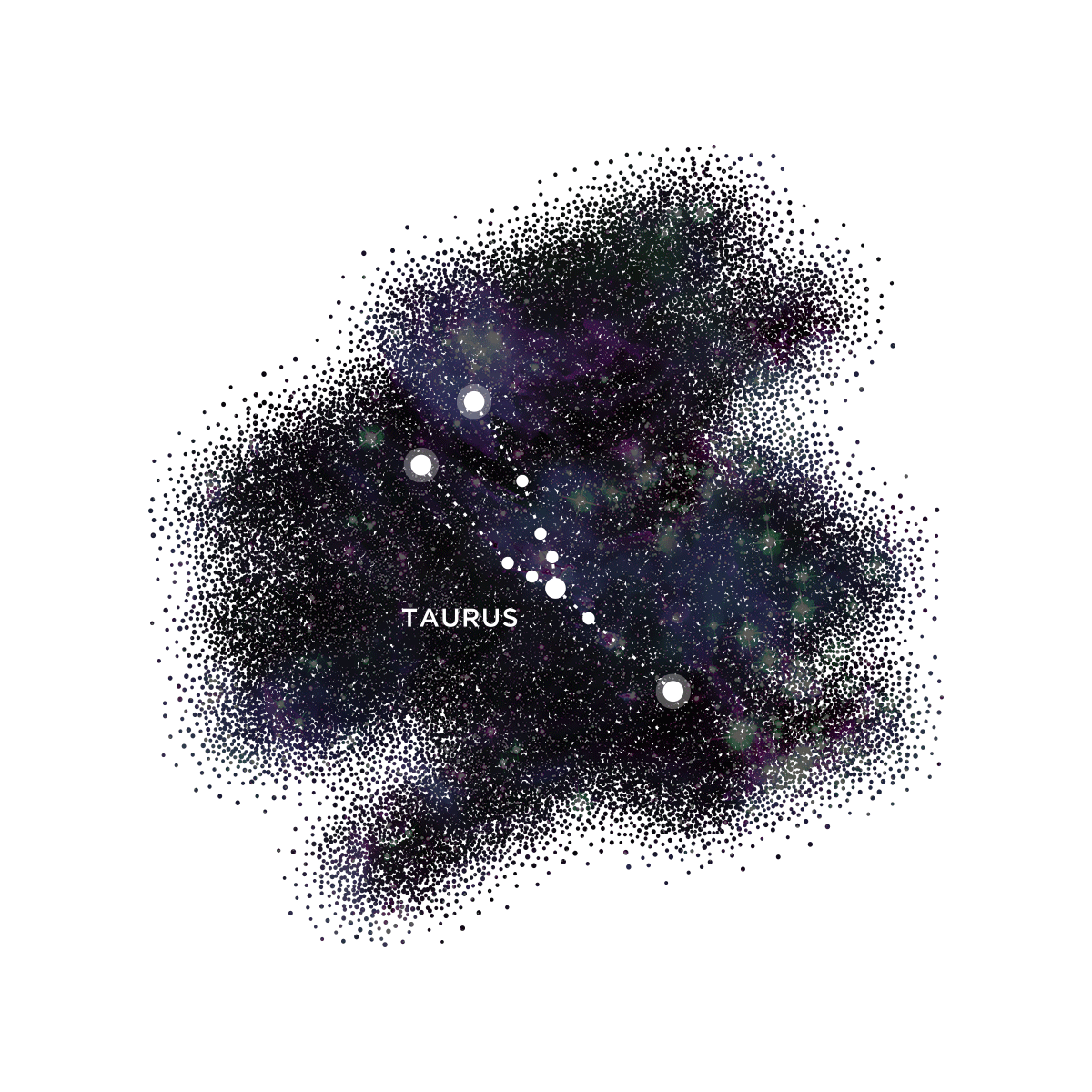 Taurus: Mars is zipping through your sign this month, which feels like an energetic jolt. You're ready to put the pedal to the metal, dear Taurus. But you might want to keep your foot on the brakes for a little bit. Mercury is retrograde and hanging out with a bevy of other planets in your 10th house – if you're too impulsive, your actions could come back to bite you in the rear. The public is watching, so a measured approach will serve you well in February. The New Moon on the 11th could open up an exciting career opportunity. If you can, hold off on signing anything until Mercury stations direct on the 20th. You'll be free to go at that time. Social life beckons when the Sun saunters into your 11th house on the 18th. Bulls can only be penned in for so long. Even if the weather is cold, you might find a few good days in the weeks ahead for some coffee dates with friends. It's also possible that a few of those dates could be romantic when Venus joins the Sun on the 25th. Friends with benefits? Or something more? The Full Moon on the 27th will reveal if this is the real deal – or a fling.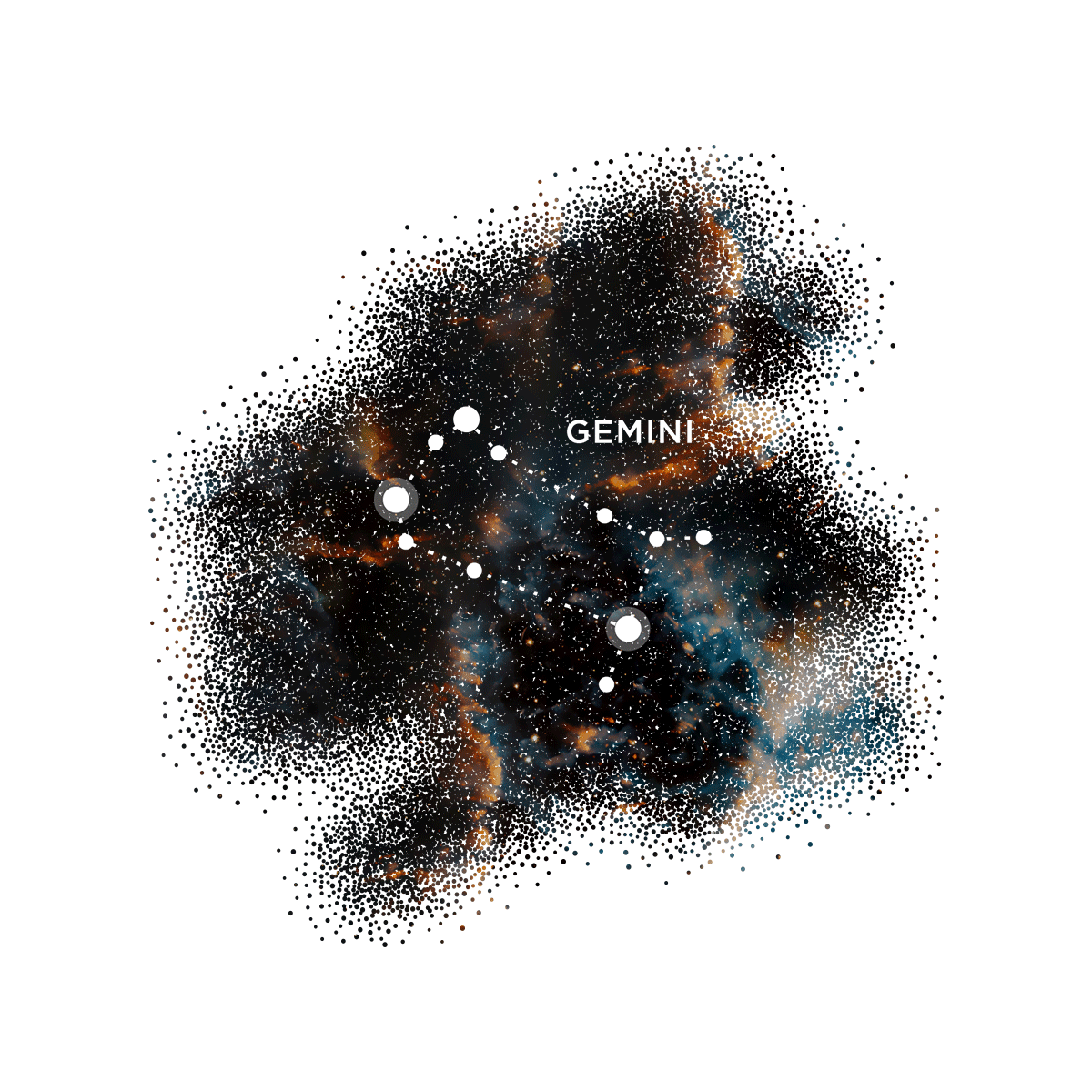 Gemini: February starts off on a frustrating note, dear Gemini. The reason why: your ruling planet Mercury is retrograde until the 20th. You'll want to slow your roll as much as possible. That's not going to be easy with your 9th house of travel filled to the brim with a bundle of planets as the month commences. Your wanderlust is legendary, and this month, you're chafing at the bit to go somewhere. If you dare take the gamble, it might be more trouble than what it's worth. Instead, dive into books or take online classes. This will satisfy your restlessness for a time. The New Moon on the 11th would be divine for starting a new course of study. If you've always wanted to learn taxidermy or a new language, sign up now! Your career gets a power jolt when the Sun slips into your 10th house on the 18th. Take the lead at work. Let your ambitions run wild – and you could end up at the top position within weeks. Mercury direct on the 20th is your cue to start planning your travels. It may not be possible to go right away, but soon enough, you'll be hitting the road to somewhere awesome. Update your public profiles when Venus enters your 10th house on the 25th. If it's been a minute since you've changed your pics, do it now. Your adoring public will be ready to ooh and aah! The Full Moon on the 27th brings a significant ending on the home front. A loved one may move out, or you might be ready to sign the dotted line on a new crib.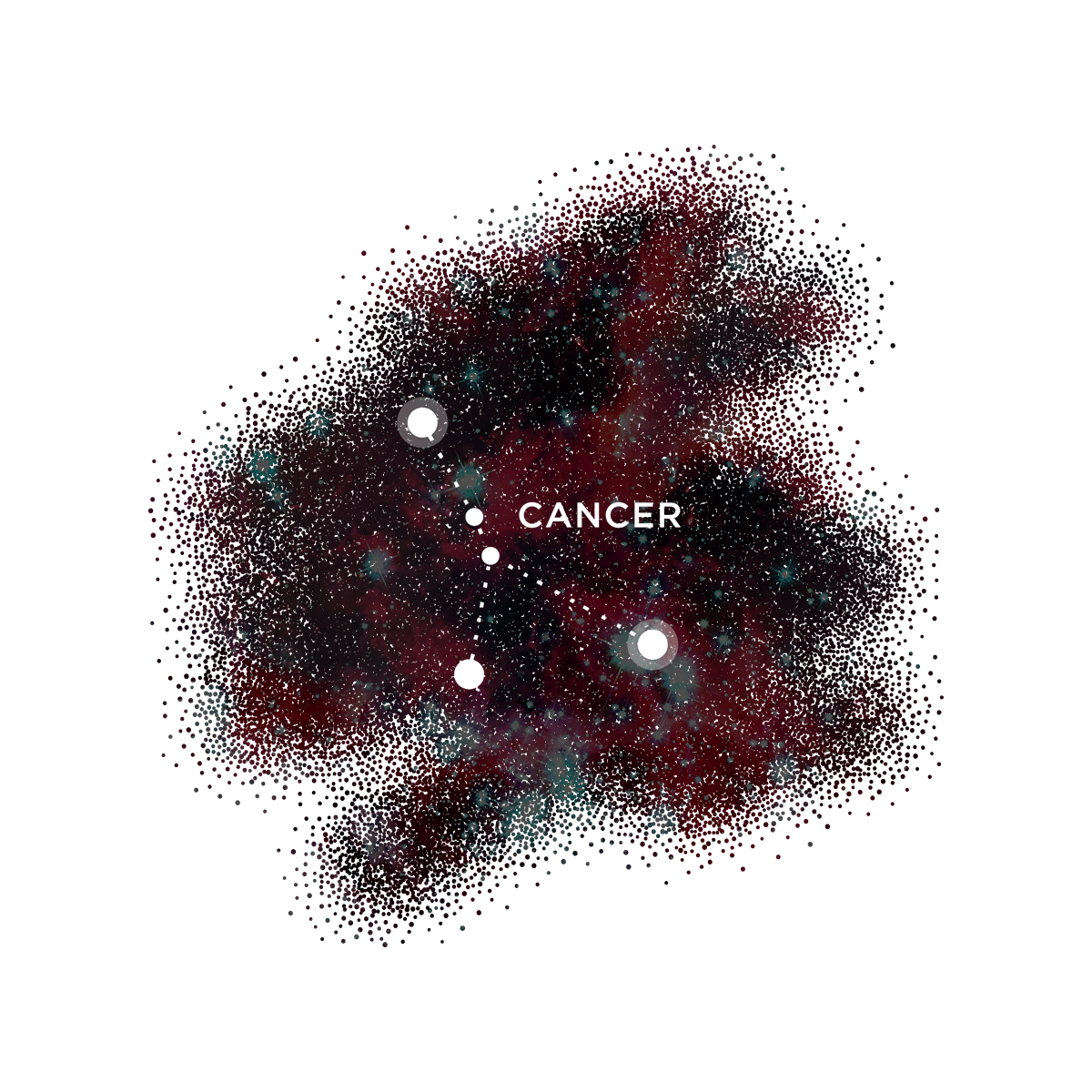 Cancer: If you're not happy with your financial outlook, there is no better month than February for a complete overhaul, dear Cancer. A busy 8th house in the early weeks reveals all the places where you're leaking money. It's also possible that a few unexpected expenses may catch your attention. Whatever the case may be, you'll want to go over your budget with a magnifying glass. As you pore over the details, it won't take long before you see where you need to course correct. Mercury retrograde could deliver a few unwelcome surprises – keep a tight rein on your revenue, and you can move past obstacles with a minimum of fuss. The New Moon on the 11th reveals a new money-making side hustle. If you need extra bread, don't ignore this opportunity. This is also your best day for putting the new budget to work. Start it now, and you'll be on your way to a secure future. The Sun will glide into your travel sector on the 18th, sparking cabin fever. Hold off until Mercury stations direct on the 20th. Once that happens, you're free to go, provided it makes sense for you financially. Consider a romantic trip with your main squeeze once Venus joins the 9th house party on the 25th. A weekend at a quaint bed and breakfast could up the sparks to inferno level. RAWR! The Full Moon on the 27th is the ideal day for this sort of thing. Schedule your getaway for that weekend, and be ready for the temperature to rise!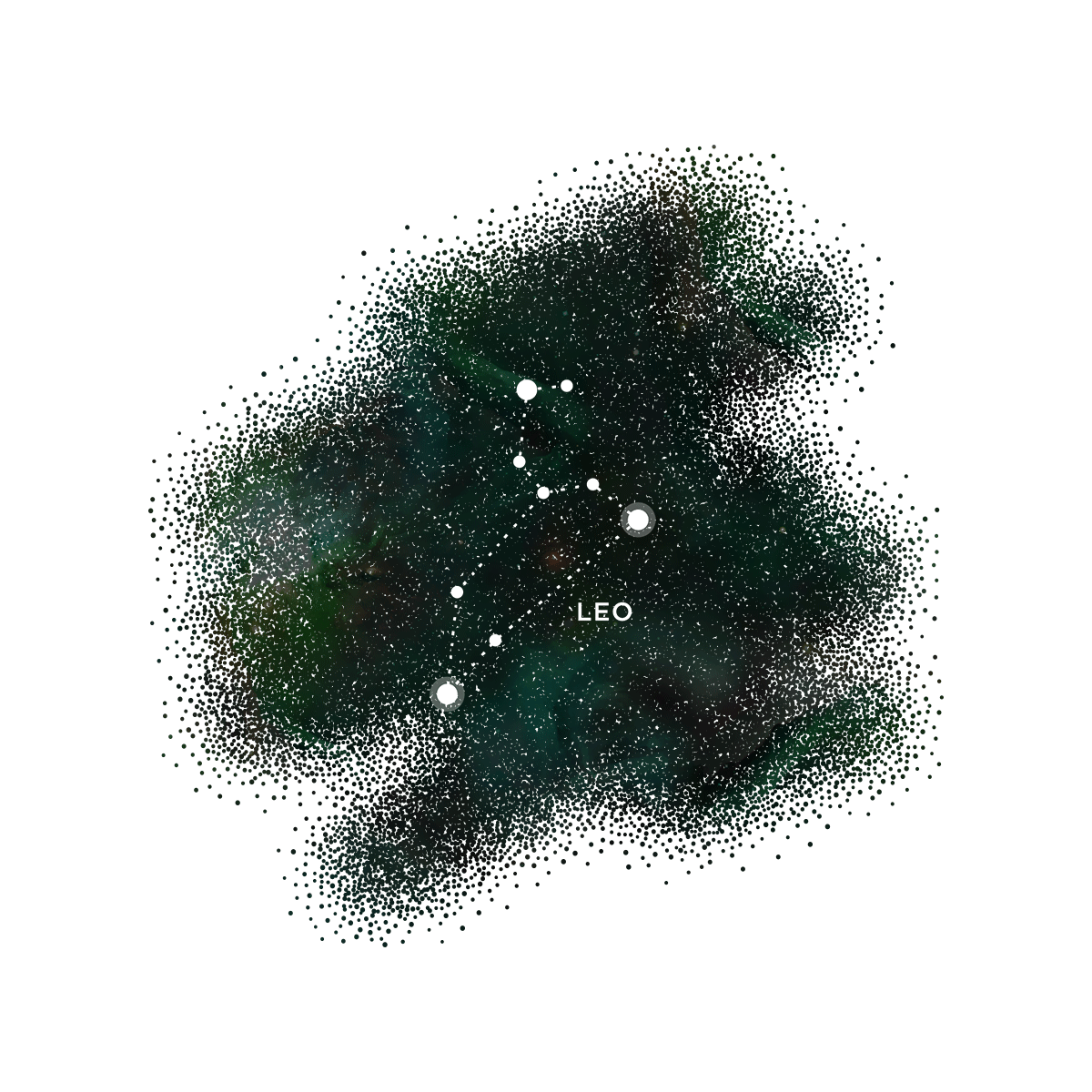 Leo: Relationships need TLC this month, dear Leo. Your ruling planet, the Sun, is moving through your 7th house along with a slew of other planets, which makes it possible to create deeper connections. HOWEVER, Mercury is also retrograde in that house, a challenging transit that leads to communication snafus. It may be hard to get your point across or hear what the other person is saying. You'll need to work on a compromise, and that won't come quickly. But if you are mindful of your words and willing to hear the other side out, you could move through the stickiest situations with grace. The New Moon on the 11th could signal a fresh start. If your essential partnerships have come to a standoff, this day might be the catalyst for a reboot. If you're thinking of starting over with someone new, the door opens for that to happen today. Get serious about your long-term financial future when the Sun enters your 8th house on the 18th. Map out your goals, update your budget, and get your bills in order. But hold off on making any investments until after the 20th, when Mercury stations direct. After that day, you can start moving forward with those plans confidently. Venus in your 8th house on the 25th revs up your sex life for the next few weeks. Intimacy is IN, and make-up sex puts problems in the rearview mirror. The Full Moon on the 27th resolves a financial concern. A block is removed, clearing the way for your revenue to grow. Level up: on the way!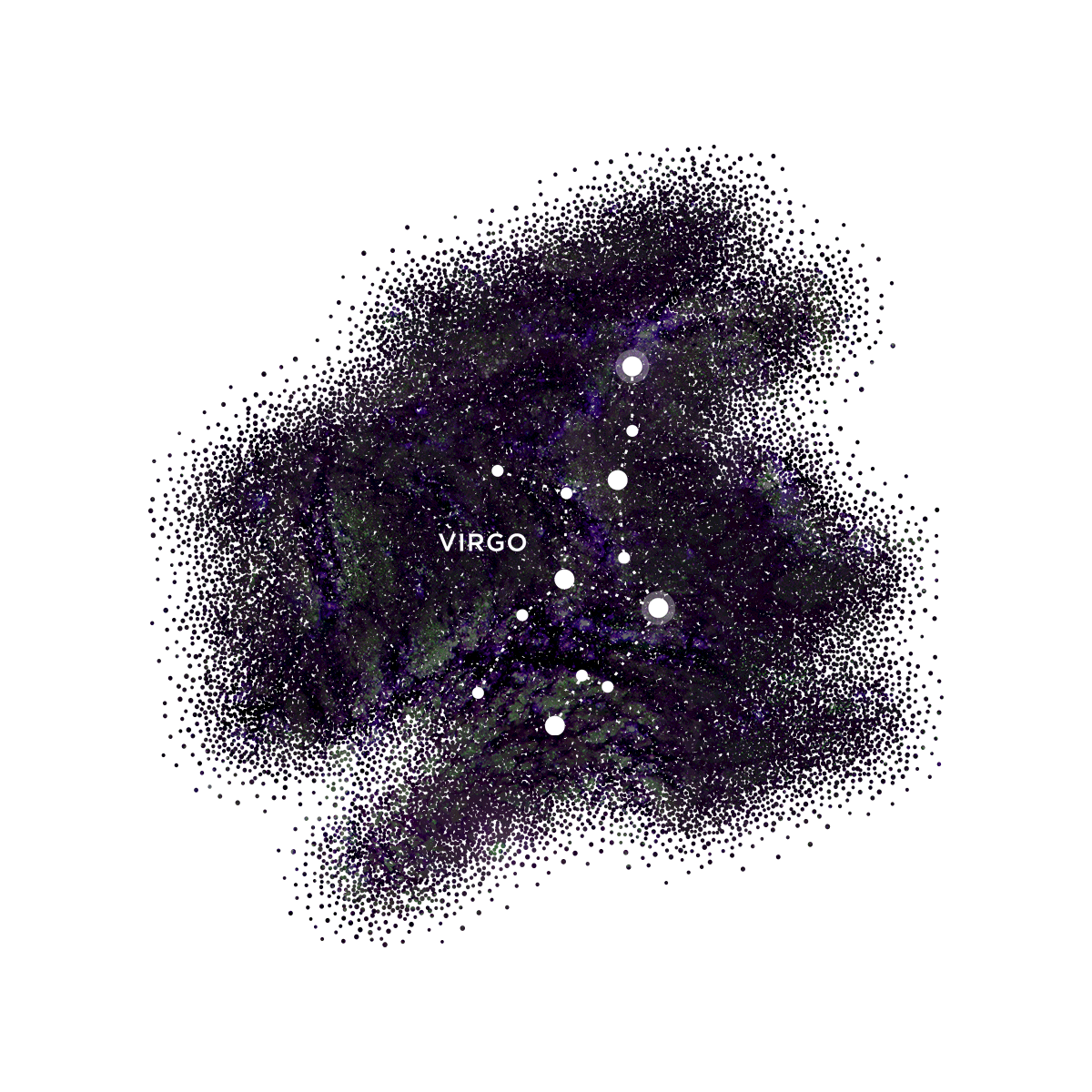 Virgo: Has your job been making you miserable, dear Virgo? Feel like the opportunities are slim to none. Blame this on your ruling planet, Mercury, which has been retrograde in your 6th house of work. The momentum you began at the beginning of the year has petered out…for now. A stellium of planets is holding court, prodding you to take inspired action. Instead of whining about your circumstances, dust off the resume, explore other options and start polishing up a pitch to the boss. Preparation done at the beginning of the month will clear the way for an upgrade. The New Moon on the 11th could hint at a way forward. If an opportunity shows up around that day, investigate it further. Ask good questions so you know what you might be getting into. Relationships heat up when the Sun blazes into your 7th house on the 18th. Hanky-panky is on the menu, and the potential for sizzle is real. Be bold with love – and you'll score! Mercury direct on the 20th is the green light to begin moving forward with career aspirations. Make your move, and you could be in better circumstances soon. Romance hits a higher octave when Venus joins the Sun on the 25th. This is swoon-worthy astrological magic – make the most out of it! (Psst…want to get hitched? The planets say, "I do.") On the 27th, the Full Moon is in your sign. You can see yourself in a new light – or reveal the real you to the rest of the world.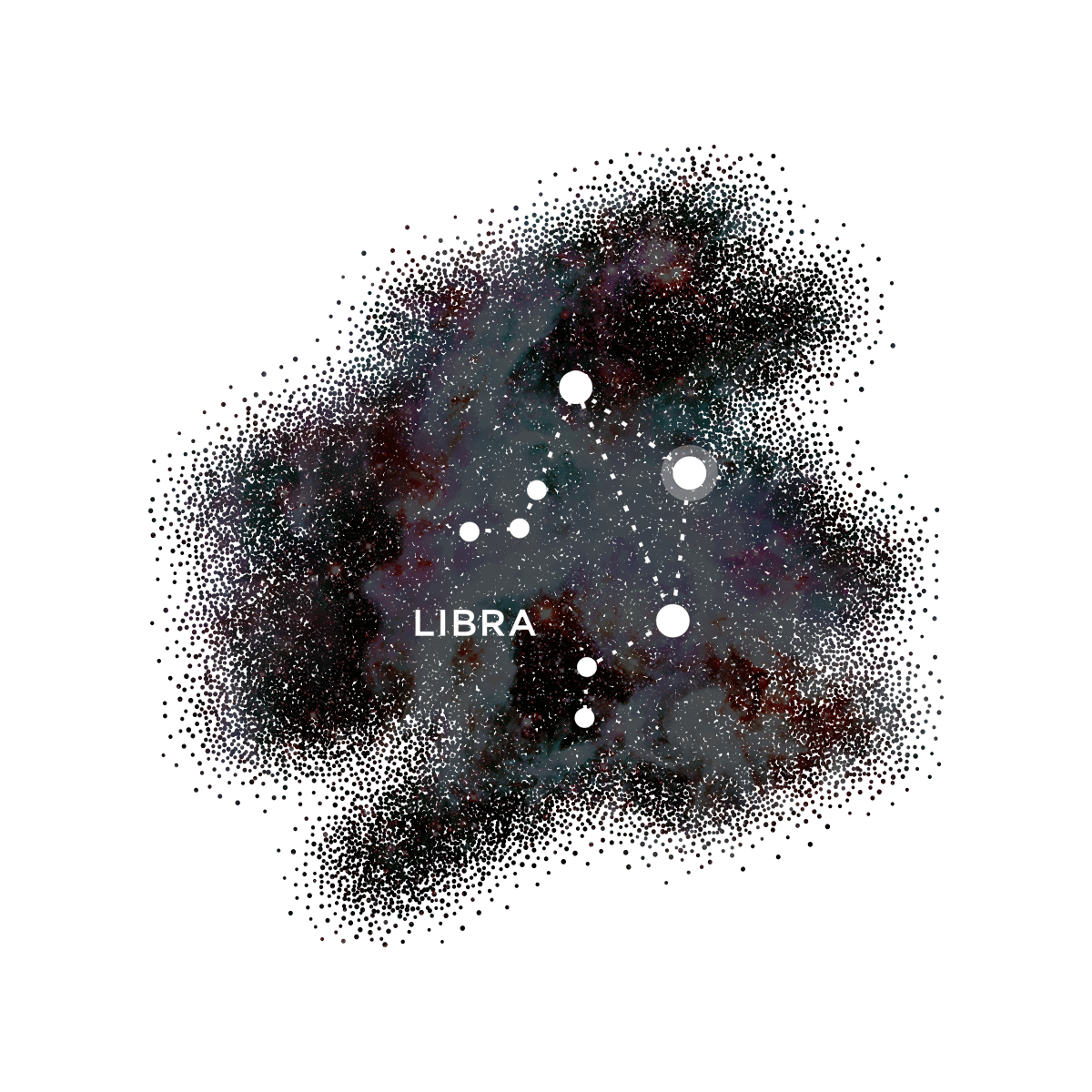 Libra: Libras love love – and this month, you're getting plenty of the gushy stuff. An active 5th house promises hearts, flowers, and all the romantic trappings of Valentine's Day. However, Mercury retrograde could turn things into a rom-com. Expect a few mishaps, but does it matter if it brings you closer together in the long run? Probably not, dear Libra. The New Moon on the 11th could find a new admirer batting eyes at you. Or, if you're partnered, you might get a surprise from your honey (a ring?). Libras who want to conceive should start now. Take a leadership role at work when the Sun heads into your 6th house on the 18th. Grab the mic, and inspire your team! You are fantastic at the powers of persuasion, so no doubt you'll kill it. Mercury direct on the 20th helps you find all the right words. Whether you're wowing the crowd or upping your flirt game, you know exactly how to deliver the best bon mots. If your tongue has been tied for the past few weeks, you're free to speak your mind at last! Charm the boss when Venus saunters into your 6th house on the 25th. Again: you are persuasive. Your ruling planet in the work zone gives you extra charisma – use it wisely, and you'll be the top dog soon enough. Take the 27th off. The Full Moon will be sitting in your 12th house, ideal for self-care. Rest up, and you'll be ready to slay harder when March shows up a few days later.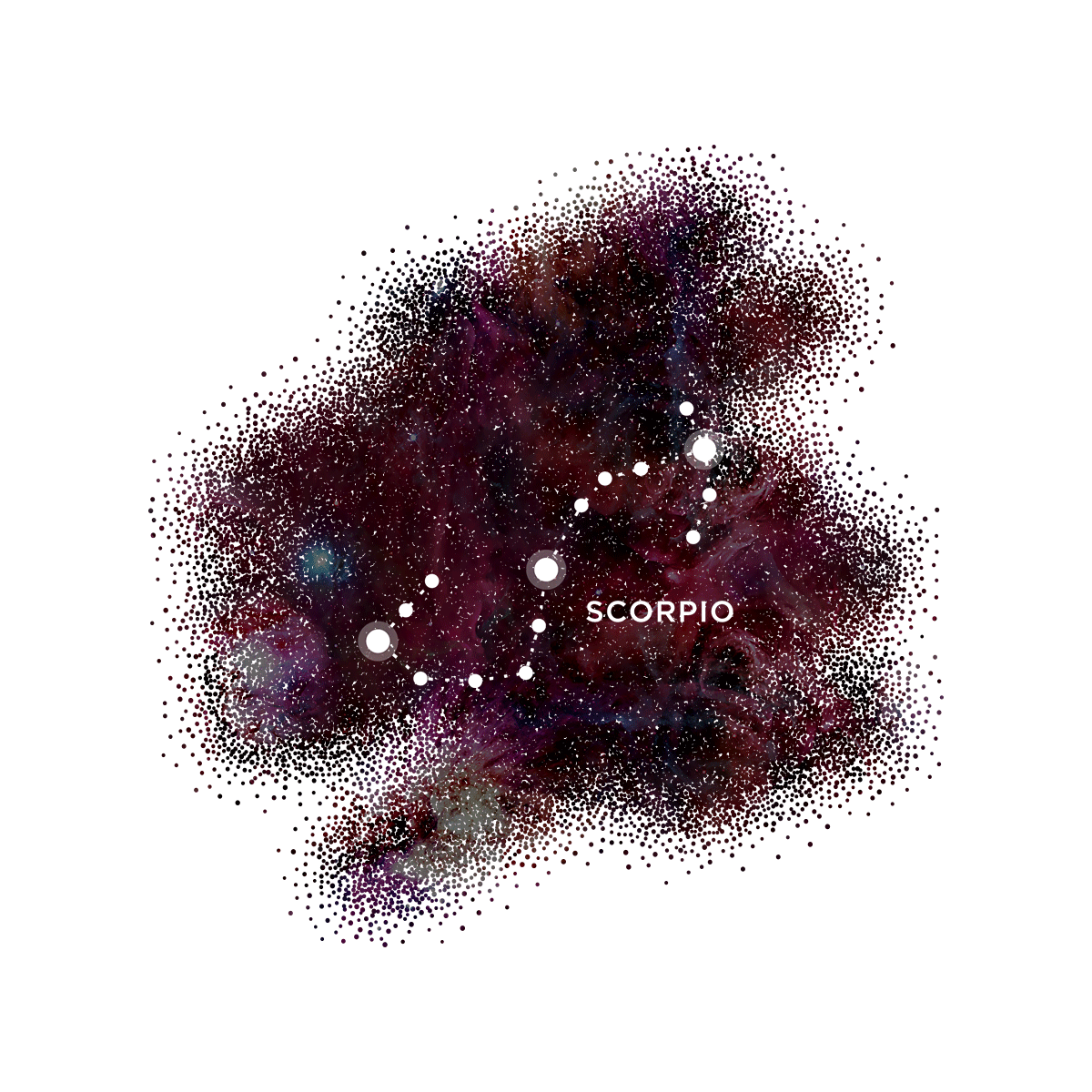 Scorpio: Home is where your heart is – and quite possibly the drama too, dear Scorpio. Your chart's domestic sector is lit up, which puts you in the center of family dynamics. While you are a force to be reckoned with, Mercury is retrograde, creating communication misfires that could be explosive. You'll need to do your part to keep the calm. The New Moon on the 11th is perfect for a reboot. If things have been dicey, use that day to create a peace treaty. When the Sun waltzes into your 5th house on the 18th, you're ready for romance. While the family sorts out their issues, you can get your flirt on. A genuine love connection is possible – if you see a honey you fancy, get those digits! Feeling shy? Mercury direct on the 20th will boost your gift of gab. Once that kicks in, you know what to do: speak that language of love! Good news: Venus will hit your 5th house on the 25th, boosting your romantic opportunities. As you can see, February is getting hot' n stuff! A friend reveals their feelings on the 27th when the Full Moon lands in your 11th house. Friends with bennies? Or something more. Take it slow and see where it goes. For Scorpios that are partnered, this is also a marvelous month for making gallant, romantic gestures. Date nights, flowers, and all those sentimental things will ensure the flame burns bright.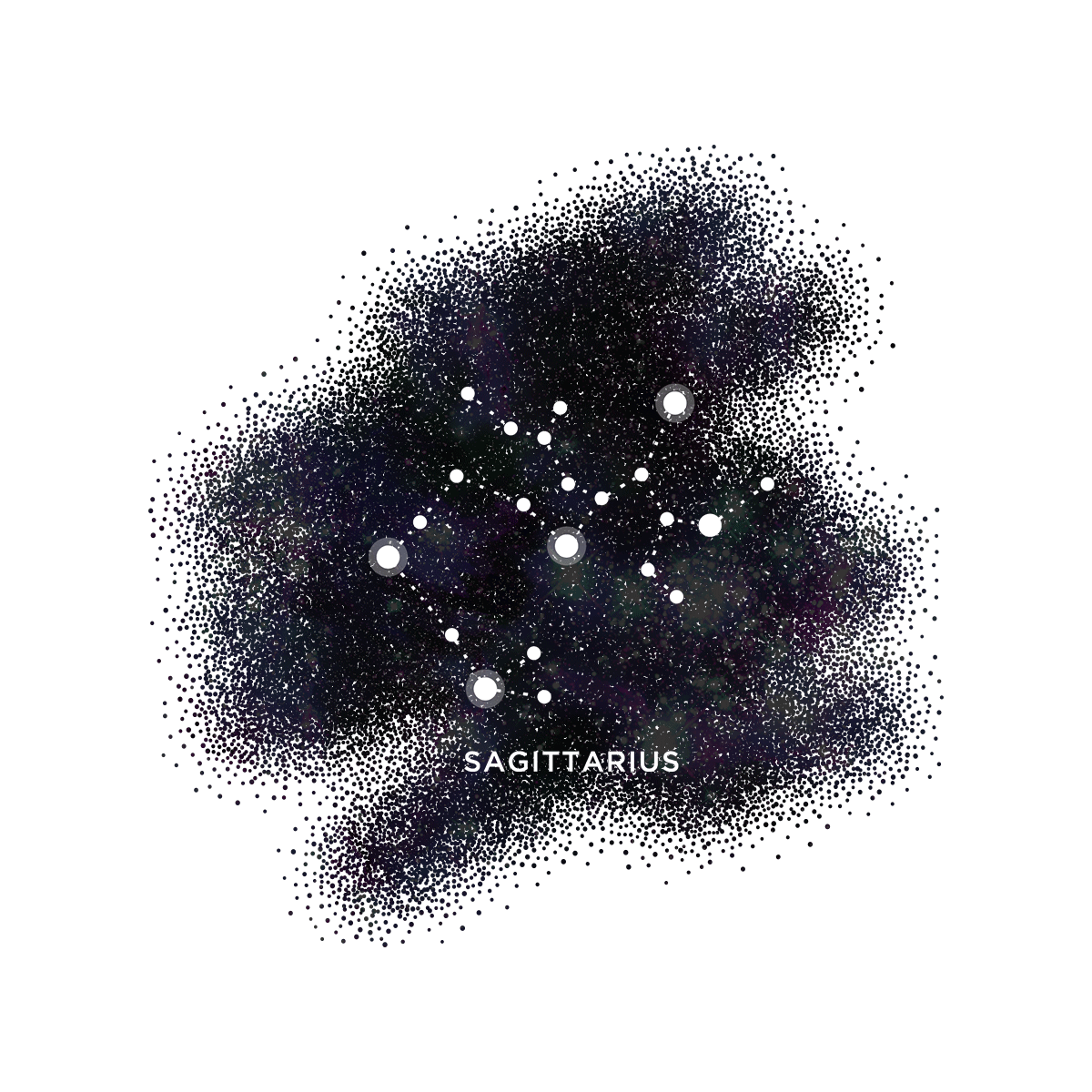 Sagittarius: If you're feeling restless, blame an active 3rd house and Mercury retrograde, dear Sagittarius. You're itching to go somewhere….but circumstances my have you sidelined. Patience is not your strong suit, but as the first few weeks of February roll on, you'll need it. The New Moon on the 11th brings a brilliant idea – or exciting news. You'll be chomping at the bit to get a move on – but once again, hang tight until Mercury stations direct. The family needs your support when the Sun glides into your domestic zone on the 18th. Take the lead on the home front, and your loved ones will feel more secure. On the 20th, Mercury will be direct, which means you can start moving forth with everything. You're free to go. Speak your mind, share your ideas, create new things, or hit the road. Maybe all of the above! Beautify your pad when Venus crosses into your 4th house on the 25th. The next few weeks are superb for getting your nest in order. Heck, start your spring cleaning early if you feel like it! The Full Moon on the 27th signals a grand finale with your career. Take a bow and start plotting your second act.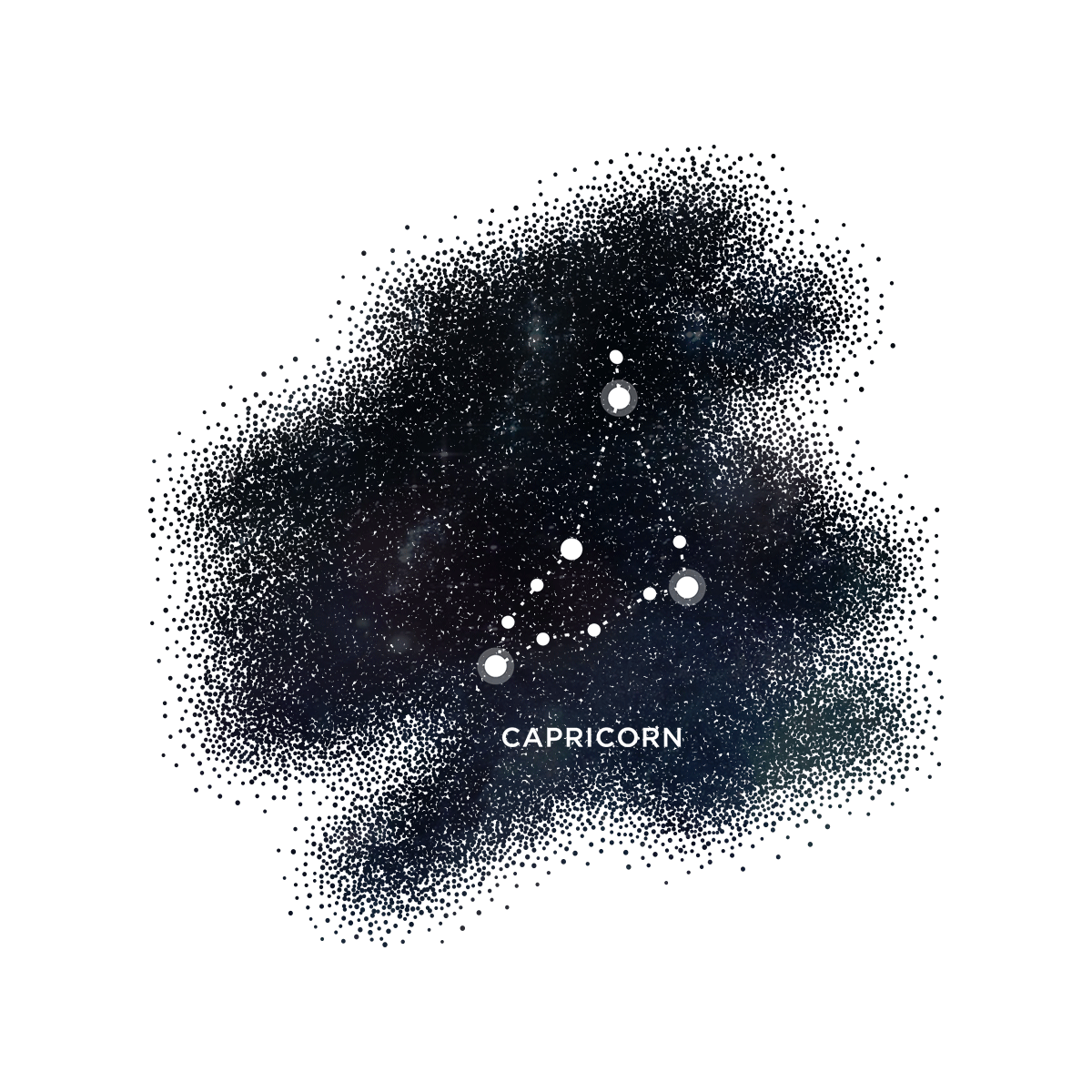 Capricorn: Money on your mind, dear Capricorn? That's no surprise, given your 2nd house is lit up as a discotheque! The possibilities for financial gain are present all month long, BUT Mercury retrograde could find you burning through that cash like a…disco inferno! If you want to avoid losing your rubber bands, you'll need to apply some of your famous Capricorn discipline. Budget hard, and you'll be laughing all the way to the bank. A New Moon on the 11th could illuminate a new source of revenue. This could come in the form of a raise, promotion, better-paying job, or a smart side hustle. Express your big ideas when the Sun sets up shop in your 3rd house beginning on the 18th. If you've got something to say, you'll have the firepower to motivate your people. Mercury direct on the 20th will ensure that your tongue is untied and your words perfect. You can speak the language of love fluidly when Venus whirls into your communication sector on the 25th. Write poetry, send sexy texts, and flirt hard. Do that, and you'll get the lovin' you want! Plan an unforgettable getaway on the 27th. The Full Moon will be burning brightly in your 9th house on that day, setting the stage for an epic weekend. (Psst…bring someone you love.)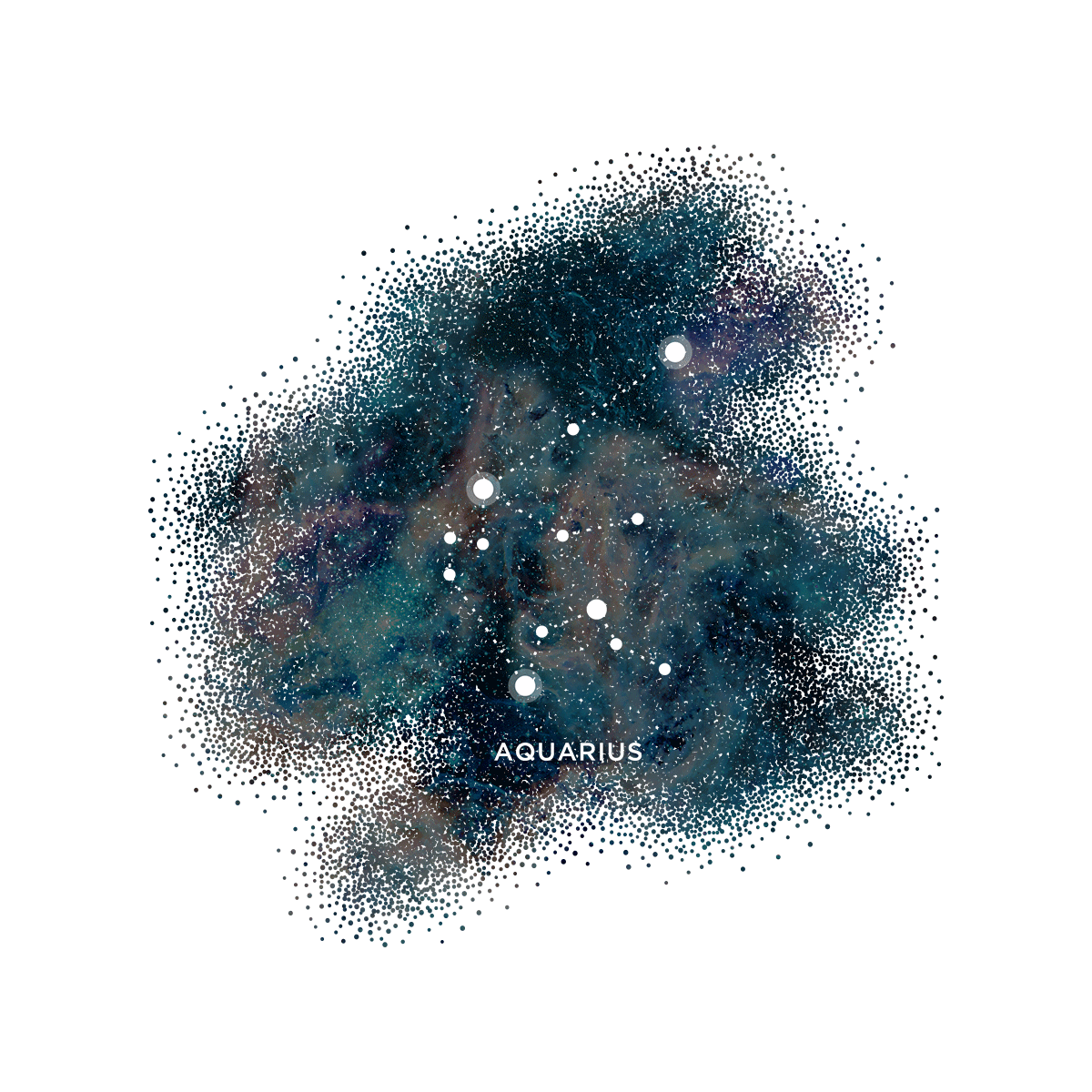 Aquarius: All eyes are on you as your birthday month kicks into high gear, dear Aquarius! This year feels BIG for you, especially with Jupiter and Saturn moving through your sign. The Sun, Mercury, and Venus have joined the party, so you can be sure that your star power is at an all-time high! However, all is not perfect. Mercury is retrograde for the first few weeks of February, so you'll want to watch how you present yourself. Even though you're one of the smartest signs of the zodiac, you could say something stupid. Do that, and you'll raise a few eyebrows. The New Moon on the 11th is also in your sign. If you make a flub, you can course-correct on this day. This is also a perfect day for a rebrand. Debut a new look – and you can turn every beat around to your side. Money matters will occupy your mind when the Sun slithers into your 2nd house on the 18th. This is not the time to put your head in the sand, especially if you want security. Take stock of your situation, and be ready to put new energy into making or organizing your cheddar. Your ability to express yourself clearly arrives when Mercury stations direct on the 20th. Saying what you mean? No problem now! Speak up and share your bold vision with the world! Your creative ideas could lead to more moolah when Venus heads into your 2nd house on the 25th. The following weeks could deliver some fantastic opportunities to up your cash flow – keep those ideas coming! Get your taxes in order on the 27th, when the Full Moon sits in your 8th house. File your papers, make an appointment with your accountant, and you'll be ahead of the game before tax time arrives.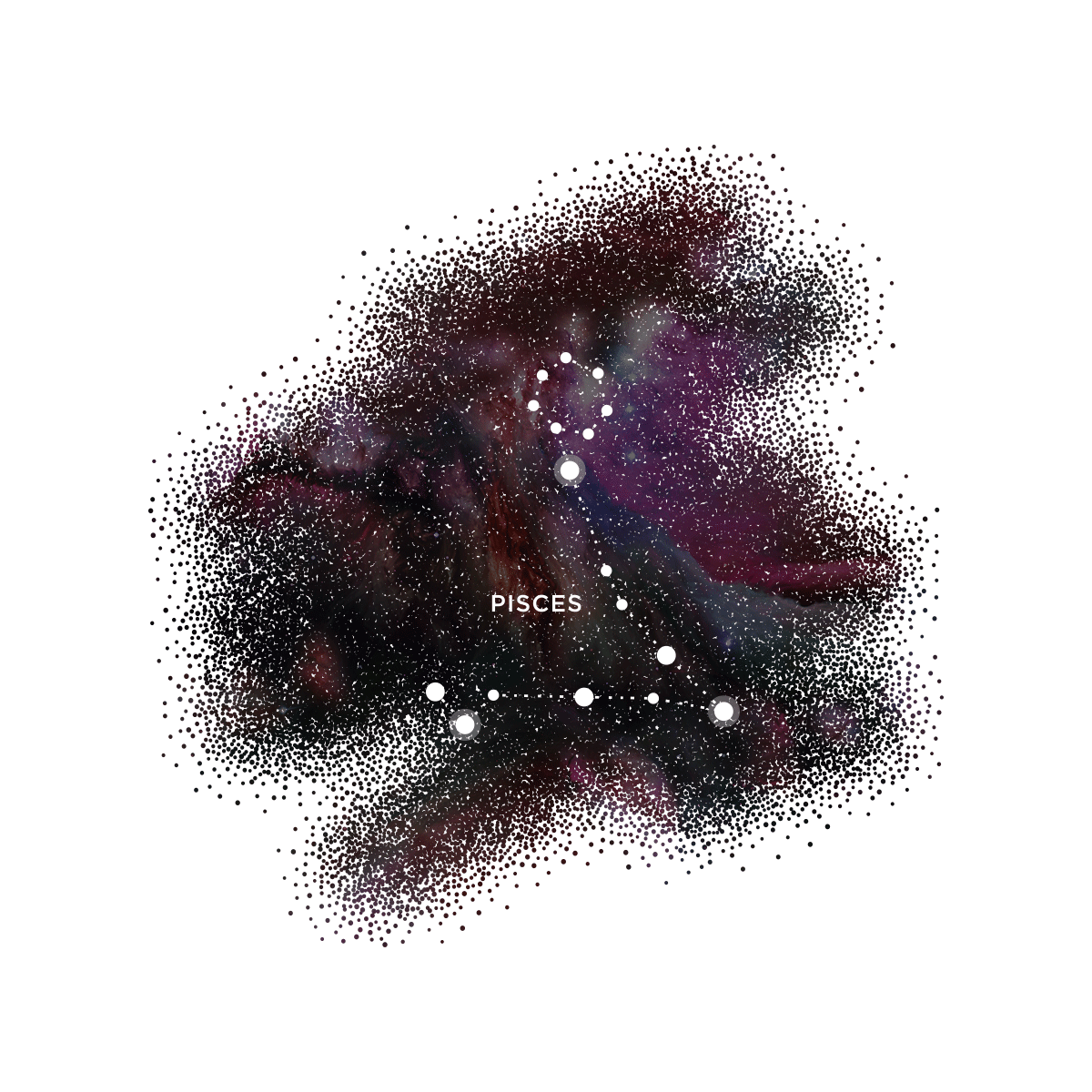 Pisces: Rest up, dear Pisces. A full 12th house puts you in hibernation mode for February. There is no need to rush. Instead, you'll want to take it as easy as possible. If you insist on pushing forward, Mercury retrograde will find a way to slow your roll. Prevent that from becoming your reality by chilling as much as you can. Even if you have a busy month, you can be mindful of your approach. The New Moon on the 11th is marvelous for vacation. Time spent away from the grind will restore your spirit. Once the Sun hits your sign on the 18th, you're ready to come out of your cocoon and back into the world. This makes Pisces season, four weeks where you shine brighter than a diamond. You've got that "it" factor working for you – use it wisely, and you could see your star rise! Mercury direct on the 20th allows for a greater connection to your intuition. If it's been hard to access during the retrograde, that changes. You can see the light – and hear your muse. You may also be privy to secrets in the upcoming weeks. Be sure to keep those under your vest. They may come in handy at a later date. Your charm factor multiplies times a million when Venus graces your sign starting on the 25th. Your powers of persuasion grant you admission to all the swankiest circles. Folks want to know who that person is. Smile, bat your lashes and STRUT. The Full Moon on the 27th is your cue to let go of relationships that don't fulfill you. If they don't understand your awesomeness, it's time to hit the road. This creates space for a better support system. Precisely what a superstar deserves!

Hey you! I have a free series for astro-newbies: Star School. 
Astro-Biz Digest
Hey! Want to find out the optimal dates for everything on your business to-do list? Check out The Astro-Biz Digest. It's a forecast + planning guide especially for entrepreneurs. YAY!