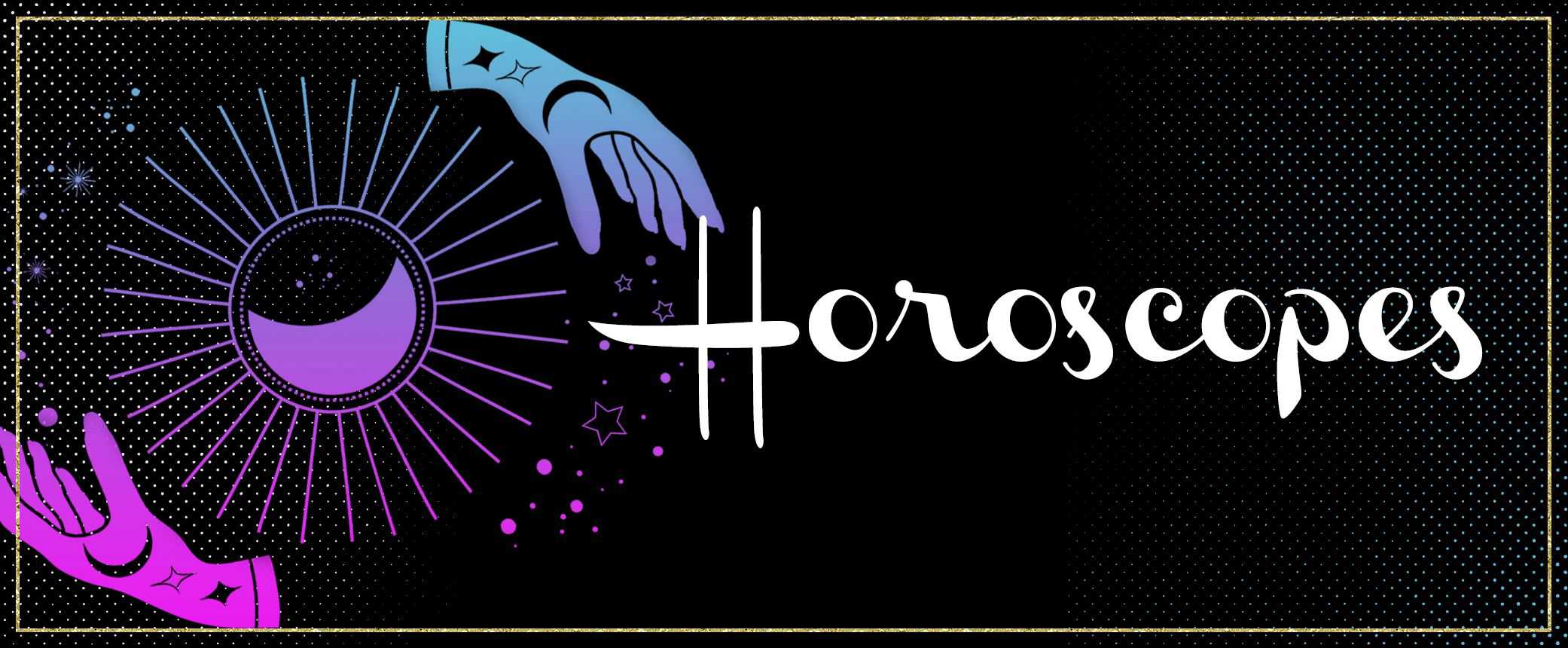 Cover Your Ass-Trology with Monthly Astrological
Forecasts and Horoscopes!
APRIL 2023
After March's intensity, you're probably hoping for a chill April. Well…keep hoping. This month has its own tomfoolery, namely Mercury retrograde and the start of eclipse season! Here's how things are gonna roll out.
Mercury leaves impulsive Aries for the mellow Taurus mode on the 3rd until June 11th. After weeks of bucking and braying, this transit feels like a long, sweet rest. However, the extended stay is due to Mercury retrograde, which arrives on the 21st and hangs out until May 14th. This means the first few weeks of April promise a gently productive time. Unfortunately, once Mercury stations retrograde, everything moves at a crawl, and stubborn attitudes make it impossible to find cooperation. Sigh.
The Full Moon in Libra on April 6th happens at 12:34 AM ET, which means it's showing up on the 5th if you are west of that time zone. This lunation brings closure around a relationship. If someone is moving on, set them free. If you're the one that needs to say buh-bye, make sure the ending is clean. Don't leave loose ends or porous boundaries wide open. Close it down the path is clear for new partnerships. This day can also bring the end of a legal entanglement. Sudden news about a settlement brings sweet relief!
Get your flirt game running smooth when Venus enters Gemini on the 11th. You have a few good weeks to bat your lashes and grab those digits. If you've been single for too long, a new line of suitors could await your arrival. This transit ends when Venus flits into sensitive Cancer on May 7th.
Heads up: eclipse season is here with a New Moon Solar Eclipse in Aries on the 20th at 12:13 AM ET. West coast peeps get this vibe on the 19th. Eclipses are the wild cards of the cosmos, and they signal change, often an unpredictable one. This one occurs at 29º, a critical degree, which adds extra intensity to the fiery Aries mood. Something or someone could enter your life suddenly – or there may be a dramatic exit. Whatever happens, this day could feel unsettling, but there is also a spark of freshness that holds great promise. Wait a few days for the flames to die out. By then, you'll be able to see what needs to burn and where you can begin to glow.
Find your cozy when the Sun strolls into Taurus on the 20th. Taurus season is slo-mo and practical, perfect for stopping to smell all the blooms! Use these four weeks for self-care, cooking nourishing meals, and wearing your most comfy clothes. Get outside and put your feet on the earth as you breathe the spring air. It's good to be alive during this time o' year! Savor every moment!
The next day, Mercury stations retrograde, causing havoc for travel and communication. We're all being forced to slow down. Is that so bad? Practice patience until May 14th. You'll need it.
Get ready to nail your 2023 with The Tarot Lady's Ultra-Deluxe Superfly Astrology Guide for 2023!
Psst…If astrology leaves you confused AF, you need to get my book: Astrology For Real Life – A No B.S. Guide for the Astro-Curious. Available everywhere books are sold! 
Want to level up your astrology and tarot knowledge – and learn how to apply that to your advantage? You'll want Twist Your Fate: Manifest Success with Astrology and Tarot!
Annnndddd here's your personal monthly horoscopes: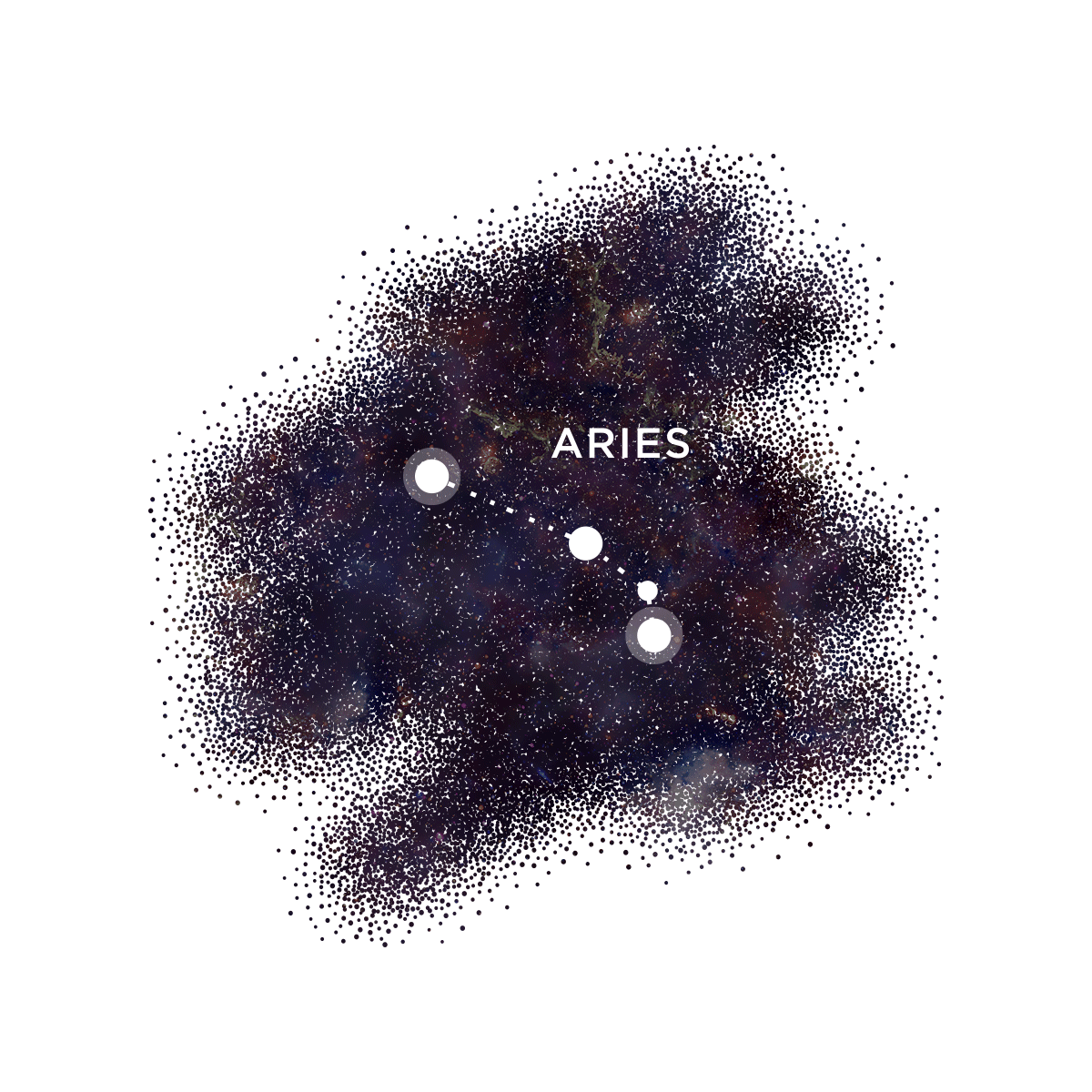 Aries:  It's your season, dear Aries. You're at your fiery best, ready to leap tall buildings without a second thought. But your thinking becomes restrained when Mercury slow dances into Taurus on the 3rd. Suddenly, you're taking a gander before you jump. This is wise and will save you from doing something you regret later on, especially regarding your finances. Relationships need your attention when the Full Moon shows up on the 6th (5th if you're midwest or west coast). A loved one may request your presence for a major event. Or you may be ready to call it quits on an unhappy alliance. Either way, something big is brewing…and you're getting the taste around this day. When Venus steps into Gemini on the 11th, you'll have love on your mind…and more decisions to ponder. Which way do I go? Do I want to be partnered or single? Take your time before making any formal declarations. The big news: eclipse season kicks off in your sign on the 20th (19th if you're midwest or west coast). This marks a moment when you are ready to evolve. Shed the old you and step into a fresh iteration of your awesomeness! Of course, this eclipse could bring about a sudden change that also puts you on a new path. Whatever happens, will change the course of your life in a powerful way. Trust what is unfolding, even if it feels unsettling. It will all work out. The 20th also finds the Sun leaving your sign and entering the money sector of your chart. This bodes well for your financial outlook. Attracting and keeping cash for the next four weeks may be easier. You might amass a nice nest egg if you're still practicing that restraint business. Mercury retrograde on the 21st will test your resolve. Hare-brained ideas, get-rich-quick schemes, and expensive temptations attempt to lure you in. But you're too smart for that. Instead, you're closing your wallet and laughing all the way to the bank. Good on ya!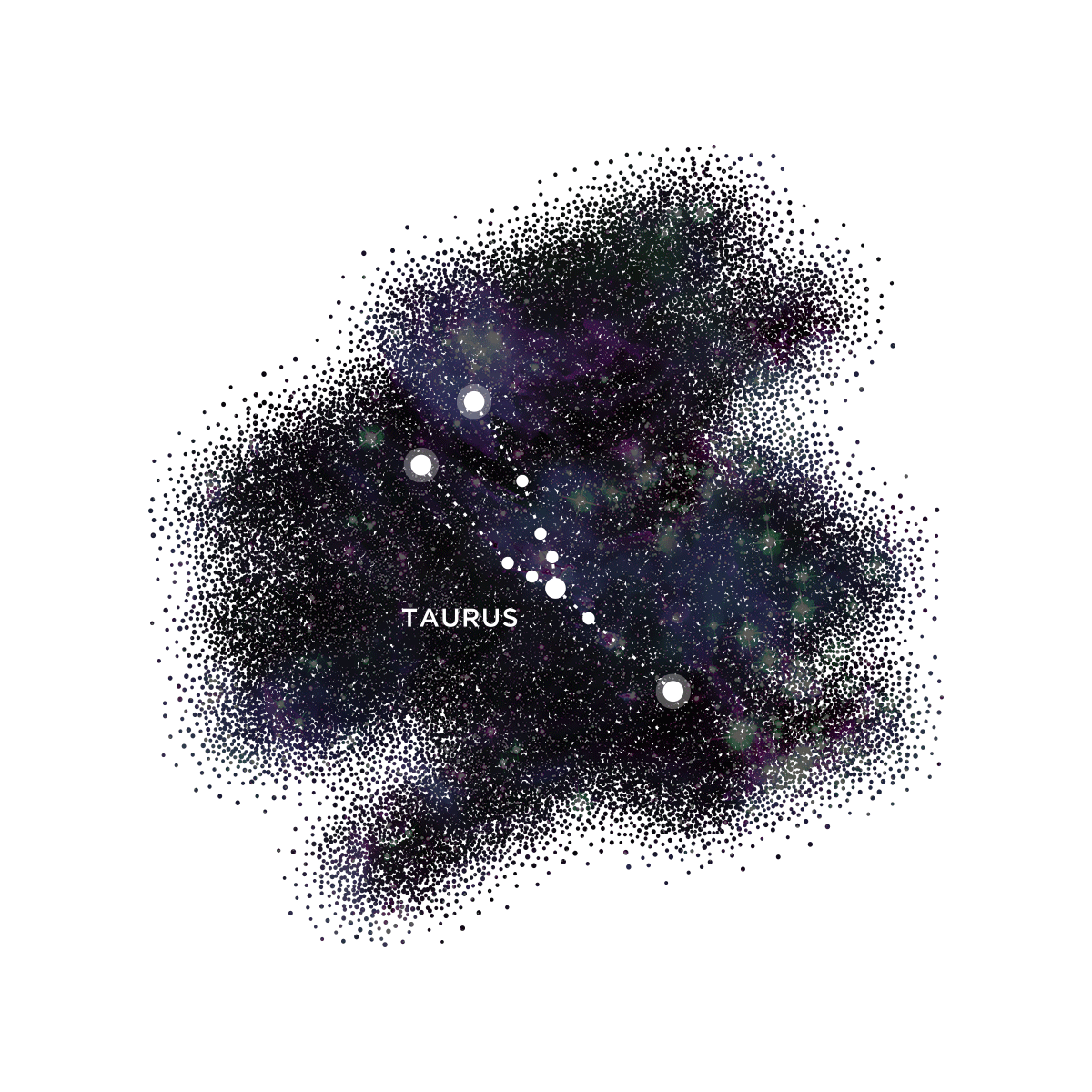 Taurus: April begins on a quiet note, dear Taurus. A bevy of planets are relaxing in your 12th house, the perfect excuse for a bit of solitude. Although you love being around other people, it's healthy to carve out regular "me time." Enjoy solo activities, pampering, and spiritual practices as much as possible. Mercury will be in your sign on the 2nd, giving you the gift of gab. You'll find the right words to talk your way in or out of any situation. Clean up your habits with April's Full Moon on the 6th. This is a perfect day to quit something once and for all. It feels good to be a quitter sometimes! Your ruling planet, Venus, saunters into your money sector on the 11th, blessing you with new cash attraction possibilities. You're a good earner, but this transit could increase your revenue. The Solar Eclipse on the 20th reveals an important truth about yourself. It won't be easy, but once you lean into it, you can understand who you are better than ever before. The 20th also begins Taurus season, bringing you out of your private retreat and back into the world. In a way, this day feels like a rebirth. The old you is fading while a new version is starting to blossom. Trust in your growth – and spread your wings! On the 21st, Mercury will be retrograde in your sign. If you feel tongue-tied, keep a lid on things until the trickster planet stations direct on May 14th. Until then, some things are better left unsaid…by you.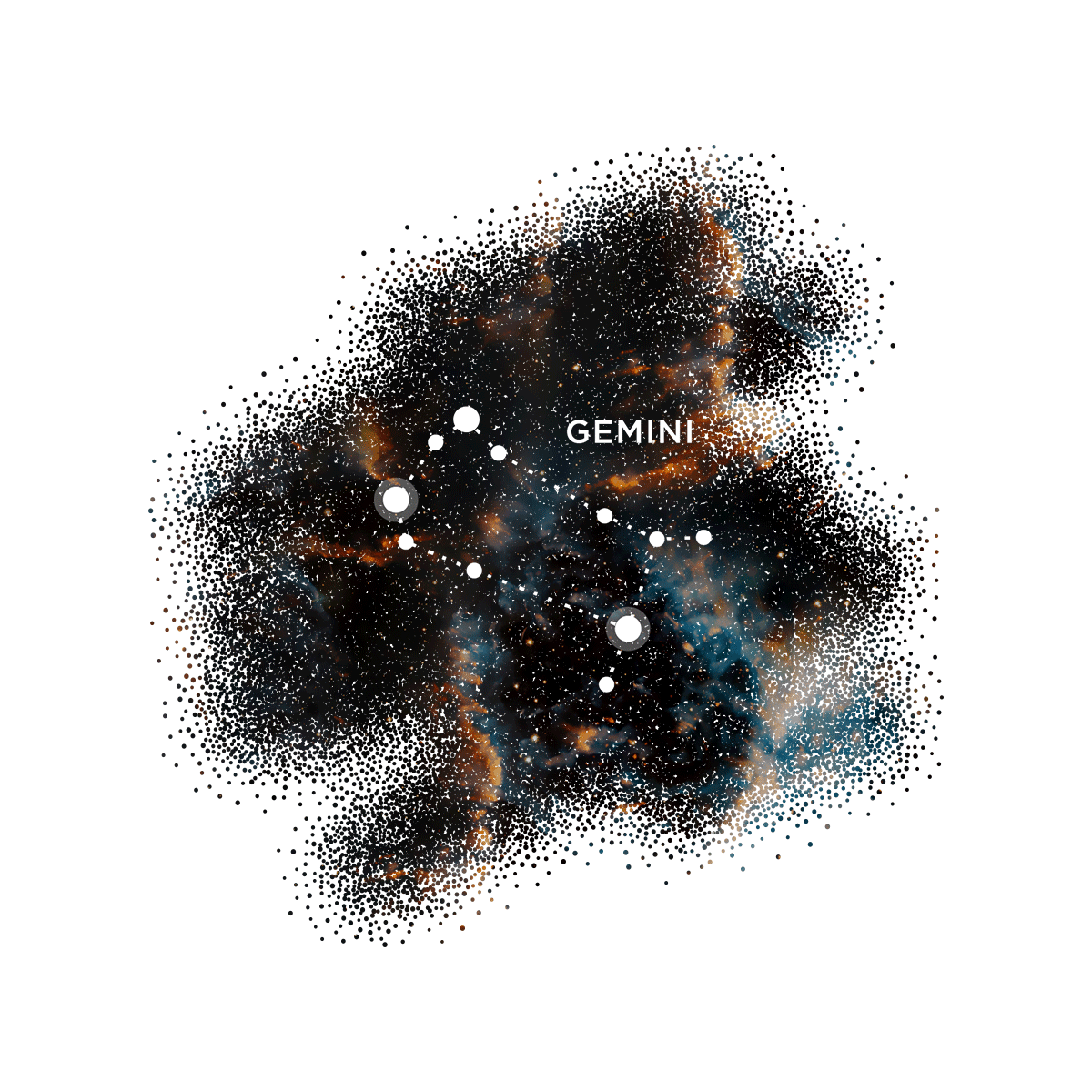 Gemini: This month could put you in the middle of the fun, dear Gemini. You've got plenty of action happening in your social zone as April commences, so you'll have lots of options to mingle. Catch up on the latest dirt when your ruling planet, Mercury, enters Taurus on the 3rd. As people spill their secrets, you'll feel like you're sitting in a confession booth for the next six weeks. Be mindful that you keep your mouth shut when Mercury stations retrograde on the 21st. If you are loose with your lips, friendships could sink fast. The Full Moon on the 16th signals a romantic change. If you're single, you might meet an exciting paramour around this day. Partnered? Depending on your situation, you might be ready to put a ring on it – or call it quits. Venus in your sign on the 11th amplifies your charm factor to new levels, making it easier to attract all the things (or admirers) you want. Use this wisely, and you'll manifest many lovely experiences and people. A Solar Eclipse on the 20th opens the door to a cool new social scene. New friends or a fab event add excitement to your month. That same day, the Sun will set sail in your chart's private sector, allowing for a little hibernation. My advice: party hard, then rest up for a few weeks. You'll be glad you did when Mercury is retrograde the next day – the perfect excuse to pipe down for a minute.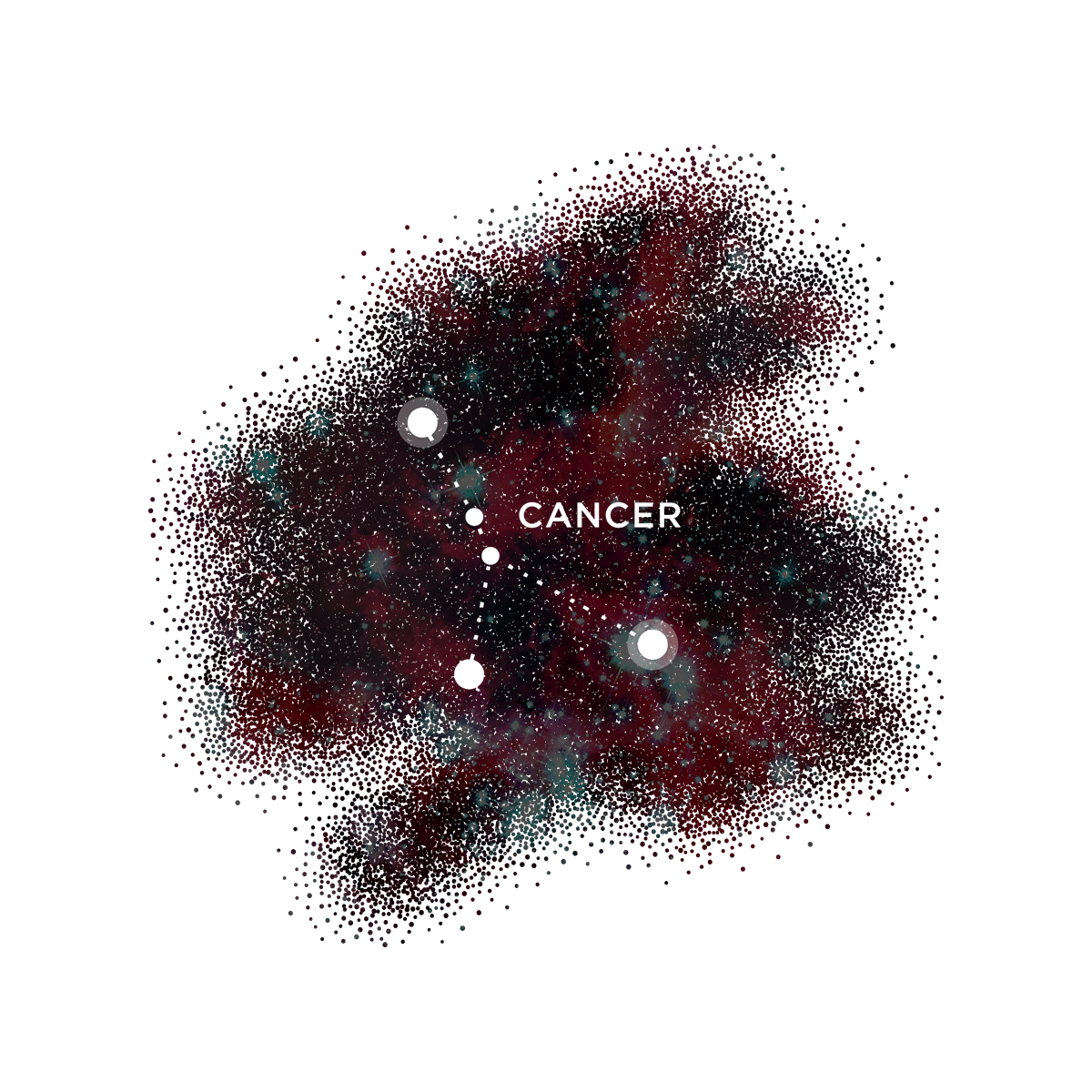 Cancer: Thanks to Mars being in your sign, dear Cancer, you're full of zippy energy. No matter what's going on, you have the muscle and moxie to get through it. Social activity increases when Mercury skips into your friendship zone on the 3rd. Suddenly, the invites are coming faster than a swarm of hornets, and you may have trouble saying yes to all of them. Remember, Mercury will be retrograde on the 21st, making drama within certain groups of friends totally possible. If you want to avoid that, start dialing back near the end of the month when that retrograde shows up. A great night for entertaining at home shows up with the Full Moon on the 6th. Create one of your legendary dinners and get the gang together for a chow-down. Secret love affairs are possible when Venus rests in your 12th house on the 11th for a few weeks. If you're trying to keep a relationship on the down low, you might get away with it. Of course, this could also mean a crush finally reveals their feelings. What you do with that will be up to you. The big news: a Solar Eclipse in the career portion of your chart on the 20th opens up the possibility for an entirely new line of work. This day could bring an opportunity to level up. It's also possible you may decide to embark on your own business. Either way, change is good – and lady luck may have a few surprises. That same day, the Sun joins Mercury, which keeps the party circuit hopping for four weeks. But again…Mercury retrograde on the 21st is your warning to RSVP with a firm no if you sense your pals are itching for stupidity. It's better to lone wolf it for a bit if the pack is acting whack!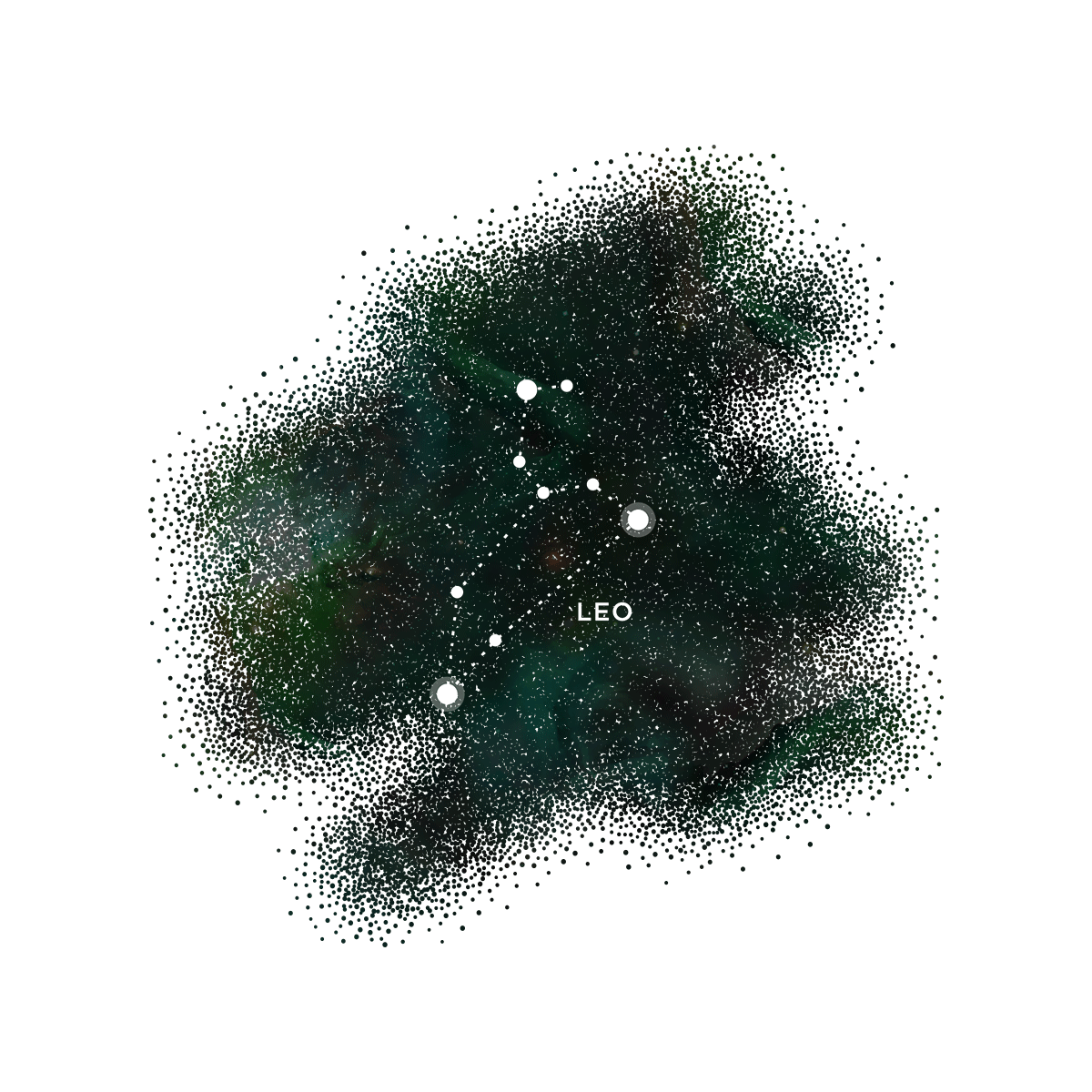 Leo: Distant shores are calling you, dear Leo. Your ruling planet, the Sun, is hovering over the travel sector of your chart along with a bundle of other planets as April begins. This means you can indulge your wanderlust as much as you please. Mercury partners up with Venus in your 10th house on the 3rd, adding sparkle to your public image. The world is watching you – and you won't disappoint. Strut your stuff and watch all heads turn your way. Let the world be your runway, darling! Take a mini tour of a nearby city when the Full Moon lights up the sky on the 6th. It's a marvelous lunation for letting your inner tourist out to play. Spring invites from friends pop into your inbox when Venus prances through your social zone beginning on the 11th. Intimate soirees, brunch al fresco, and fun events keep your calendar hopping. Another excellent opportunity for a trip shows up with the Solar Eclipse on the 20th. A world tour? Why not? Go off to parts unknown and see what you discover! That same day, the Sun enters the career section of your chart, elevating your star power to new levels. Be seen – and don't be shy about claiming the main stage. BUT Mercury retrograde on the 21st sets you up for a gaffe or two. If you don't watch what you say, you could stumble. A bit of verbal restraint will prevent you from a downfall.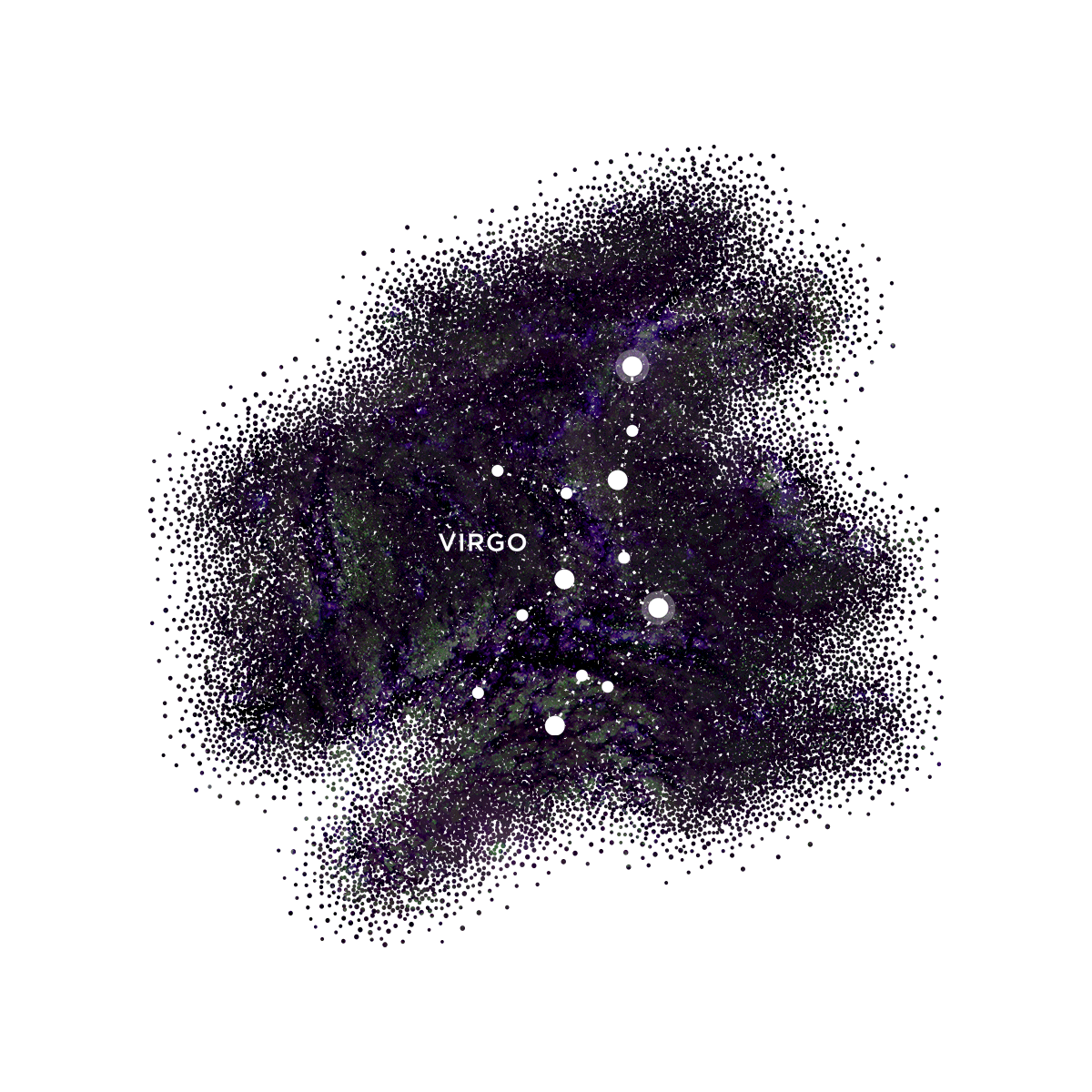 Virgo: April is tax season, and you're ready to get on top of that game, thanks to the Sun moving through your house of joint resources. Start your month with a visit to your accountant, get it out of your hair, and then you're free to do more pleasant things. (Psst…Jupiter is giving you a dose of lucky money vibes, which means things could steer in a profitable direction.) Travel may be on your mind, too, especially when Mercury skips through your 9th house for a few weeks beginning on the 3rd. BUT Mercury will be retrograde on the 21st, so you'll defo want to hit the road well before then if you want to avoid drama. More good money news: the Full Moon on the 6th brings closure around a worrisome situation. And a Solar Eclipse on the 20th creates the possibility for a loan or whole new income stream. You could be flush with extra cash before this month ends. Venus in your status sector on the 11th casts a flattering glow over you for the rest of the month, which is excellent if you're in the public eye. Even if you're not, people will cast admiring glances wherever you go. Star power? Yep. Once the Sun joins Mercury on the 20th, the temptation to sail away becomes too great. But again, Mercury is retrograde the next day. Do you really want to tempt fate? If you say yes, carve out a few extra just-in-case days and throw an air tag in your luggage. Bon voyage!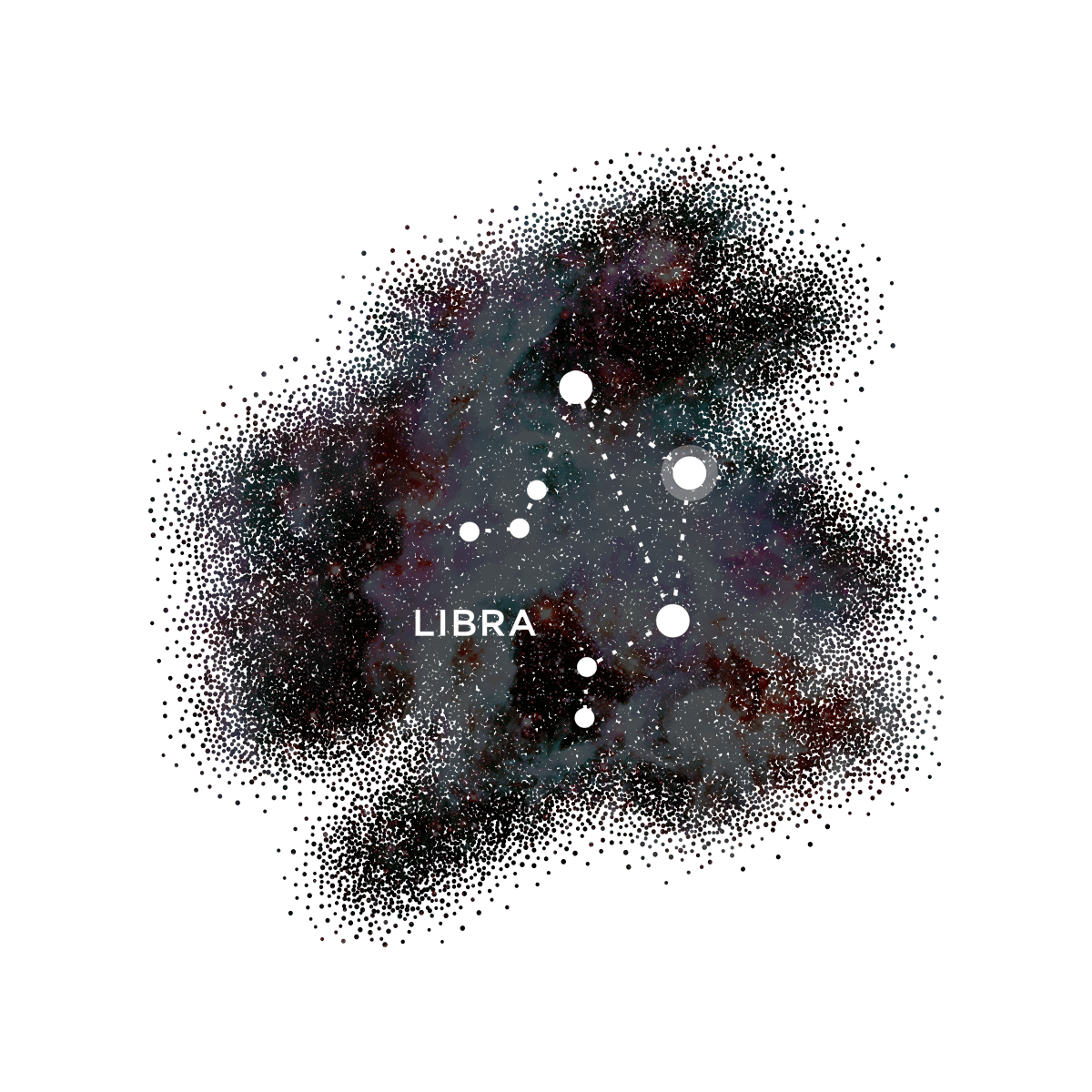 Libra: This month will challenge you to find the balance between meeting your needs and meeting others halfway, dear Libra. Isn't that the case all the time? But with your partnership zone jammed up with three planets at the start of April, everything magnifies. Issues are in your face – and you need to stand in your power and remain open to the other side. Complications arise when Mercury settles into the joint resources section of your chart. Now you have to talk about what's mine, yours, and ours. Sigh. Tricky? Yes. But the Full Moon in your sign on the 6th helps you find the strength and compassion to strike the perfect balance. Your ruler, Venus, will hit the road on the 11th, an ideal transit for romantic journeys far from home. Grab your honey and go buck wild as you explore happy trails. Not in the mood for that? Fine then. A staycation could lead to deep bonding and spiritual experiences. The Solar Eclipse on the 20th sheds light on where a relationship is going (or should go). Be ready to make a decision a few days later. This could be the breaking point or the breakthrough. For single Libras, a new contender for your heart could emerge. The Sun adds plenty of warmth to this possibility when it floats into Taurus later in the day. Once again, opportunities to merge are present. Decide what you want – and remain open. This transit of the Sun could benefit your finances too. However, Mercury retrograde on the 21st could find you spending like Elton John on a boozed-up bling binge. No matter how glittery it seems, put your wallet on ice for a few weeks. You can get your glam fix later next month.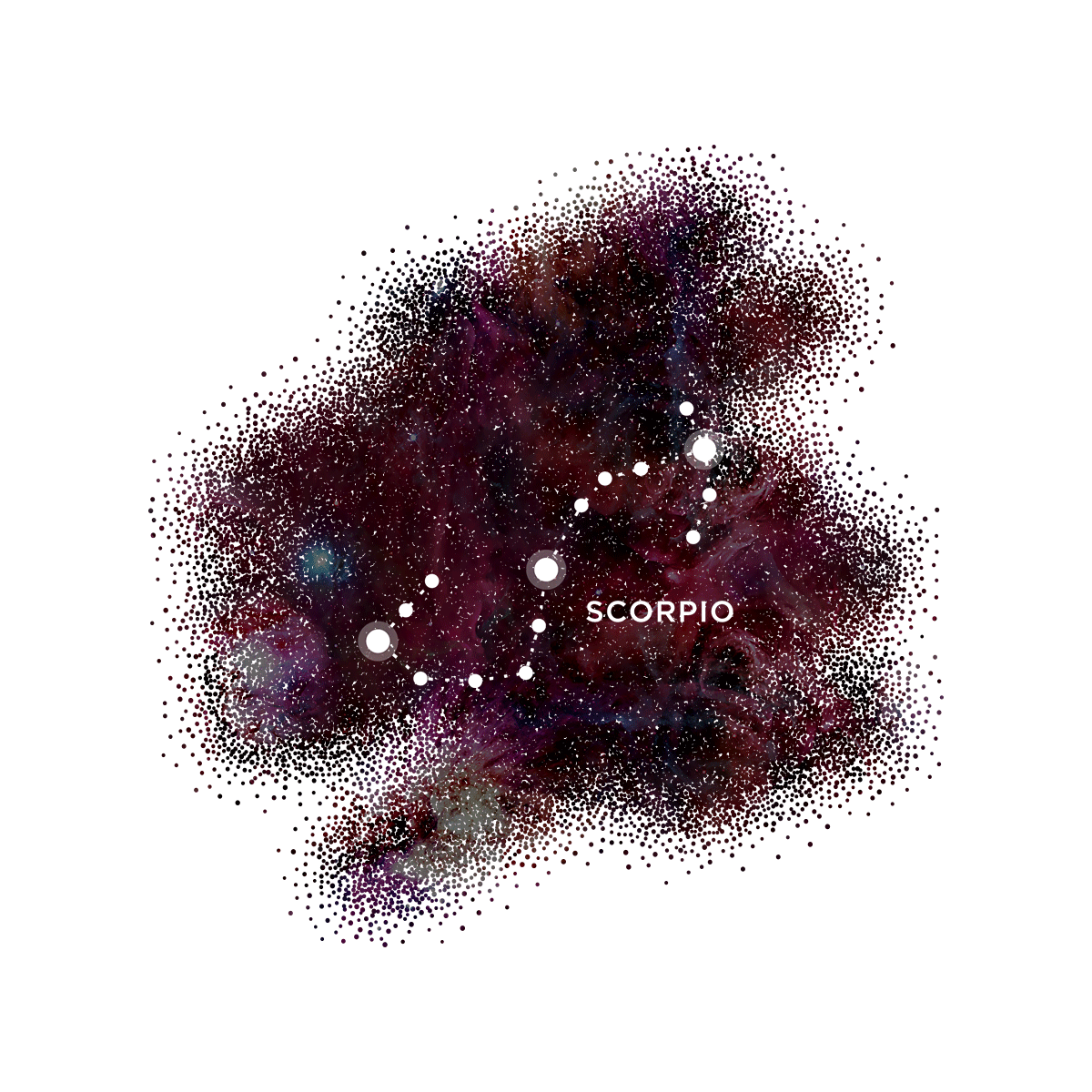 Scorpio: Work matters keep you occupied most of the month, dear Scorpio. A busy 6th house as April commences will have you running around, putting out coworker fires. It's a lot, but your leadership will get everything sorted in due time. Mercury in your partnership zone on the 3rd helps you negotiate like a pro. No matter what goes down, you'll keep the morale boosted – and that will ensure the job gets done right. Take a "me day" when the Full Moon appears on the 6th. It's the best day for rest and pampering. ENJOY. Your sex life improves when Venus flows into the intimacy sector of your chart on the 11th. Spring fever? Perhaps. Don't question it – get it on, bang a gong! A new work opportunity becomes possible when the Solar Eclipse arrives on the 20th. There may be something unpredictable or unclear, though. Be sure to get the facts before you say hell yeah! The Sun joins Mercury in Taurus on the 20th, a dynamic duo for talking it out with your boo. BUT Mercury is retrograde the next day. This means your words could be taken the wrong way. You'll need to think carefully about what you're trying to accomplish before opening your mouth. If you cannot find a good way to state your needs, take your time until you do.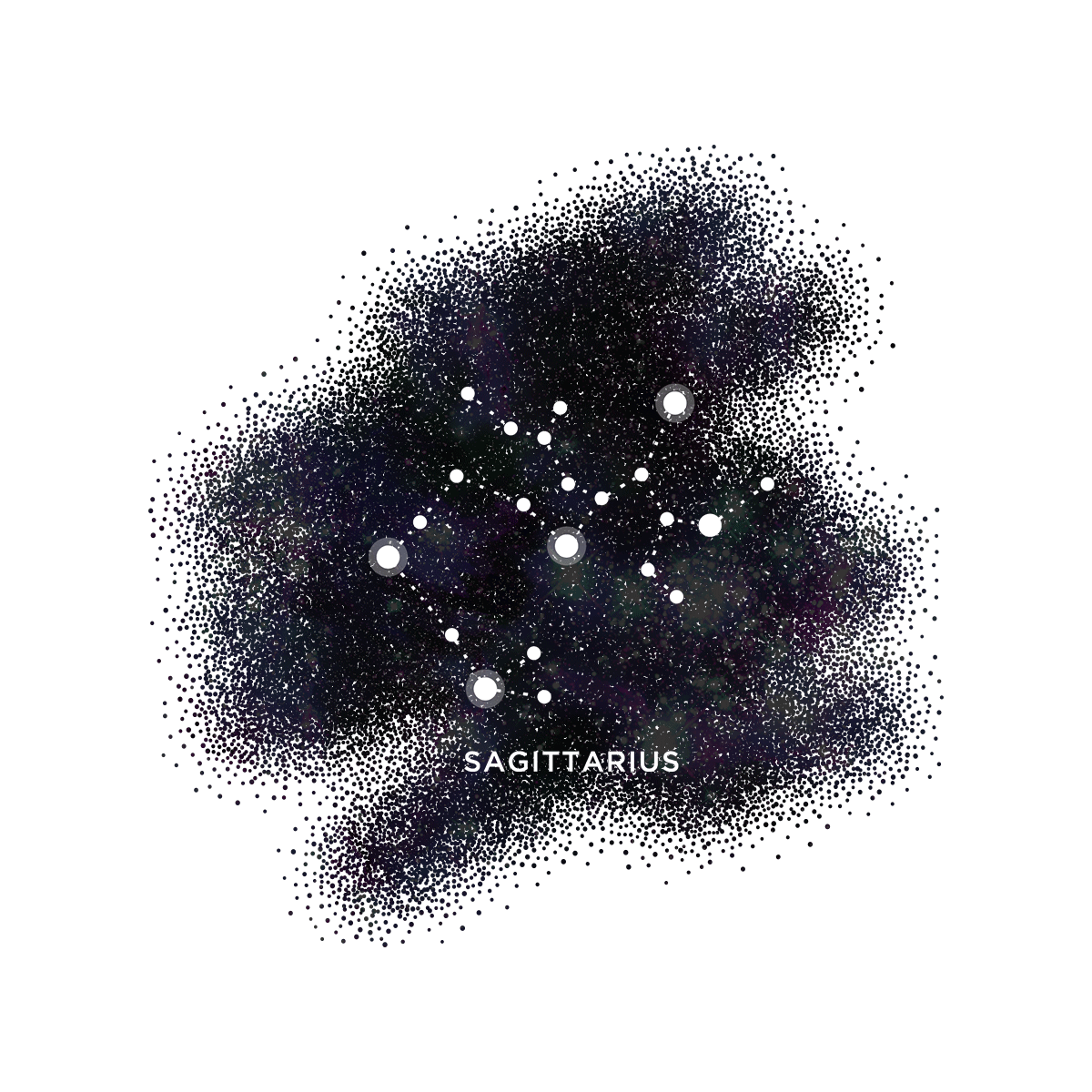 Sagittarius: Your life may feel like a rom-com this month, dear Sagittarius. Your romance zone is active, giving you plenty of options. Kid in a candy store? Yep. If you're single, this will be exciting. But if you're partnered, drama could erupt. At the same time these amorous shenanigans are happening, you've got work situations that need your attention when Mercury enters practical Taurus on the 3rd. Coworkers may be unpredictable but still manageable. That is until Mercury stations retrograde on the 21st. Suddenly, all hell breaks loose as conversations and morale take a nose dive. A great night for social fun is possible with the Full Moon on the 16th. Blow off steam on the dance floor – and you'll be ready to handle all this other astro-action. Love heats up when Venus slips into your relationship sector on the 11th. A beguiling partner could stir your heart with witty conversations and playful flirting. Could this be the one? Time will tell. The truth emerges around the Solar Eclipse on the 20th. This day will bring startling clarity around your love life. Most importantly, you'll be able to see what you really want. Don't hesitate to follow your heart once the eclipse smoke clears. The 20th also puts you in a leadership position at work when the Sun marches into your 6th house. That will be tested by Mercury's retrograde the next day. So gird your loins, speak with care, and keep your cool. You can do this!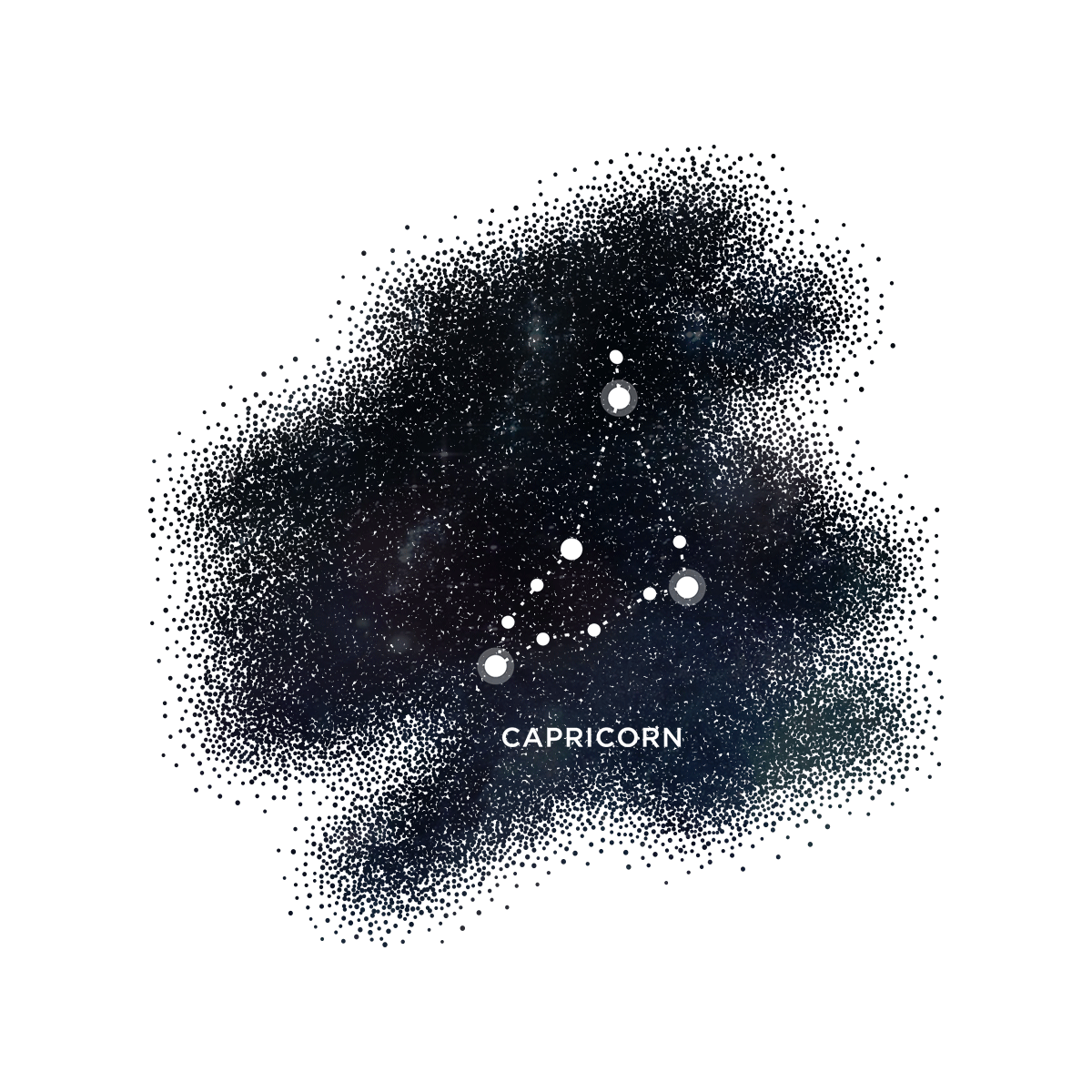 Capricorn: Plenty of things are happening around your nest, dear Capricorn. Three planets hanging out in your domestic sector will find you bopping between entertaining, housekeeping, and home improvement projects. But Mercury in your romance zone on the 3rd could also find your mind drifting toward love adventures. Find the balance between your household and hand-holding – and your month could be both busy and sweet. You might celebrate a career win with the Full Moon on the 16th. A bold spotlight will be directly on you. Don't hesitate to claim your place in the limelight (or the throne). Coworkers will sing your praises when Venus heads into chatty Gemini for a few weeks, beginning on the 11th. This bodes well for your career this spring! But an unexpected change with your home or family is possible when the Solar Eclipse occurs on the 20th. This could be unsettling, so you'll want to stay grounded as much as possible until you know your role. It may blow over – or the change could be permanent. It won't be clear for a few days, so avoid making rash decisions. The 20th also puts the Sun in your 5th house of true love, raising the possibilities for a genuine connection. But Mercury retrograde the following day puts your worst foot forward. Your tongue could either get tied – or stupid. Best plan: remain mum and listen more than you speak. So wise!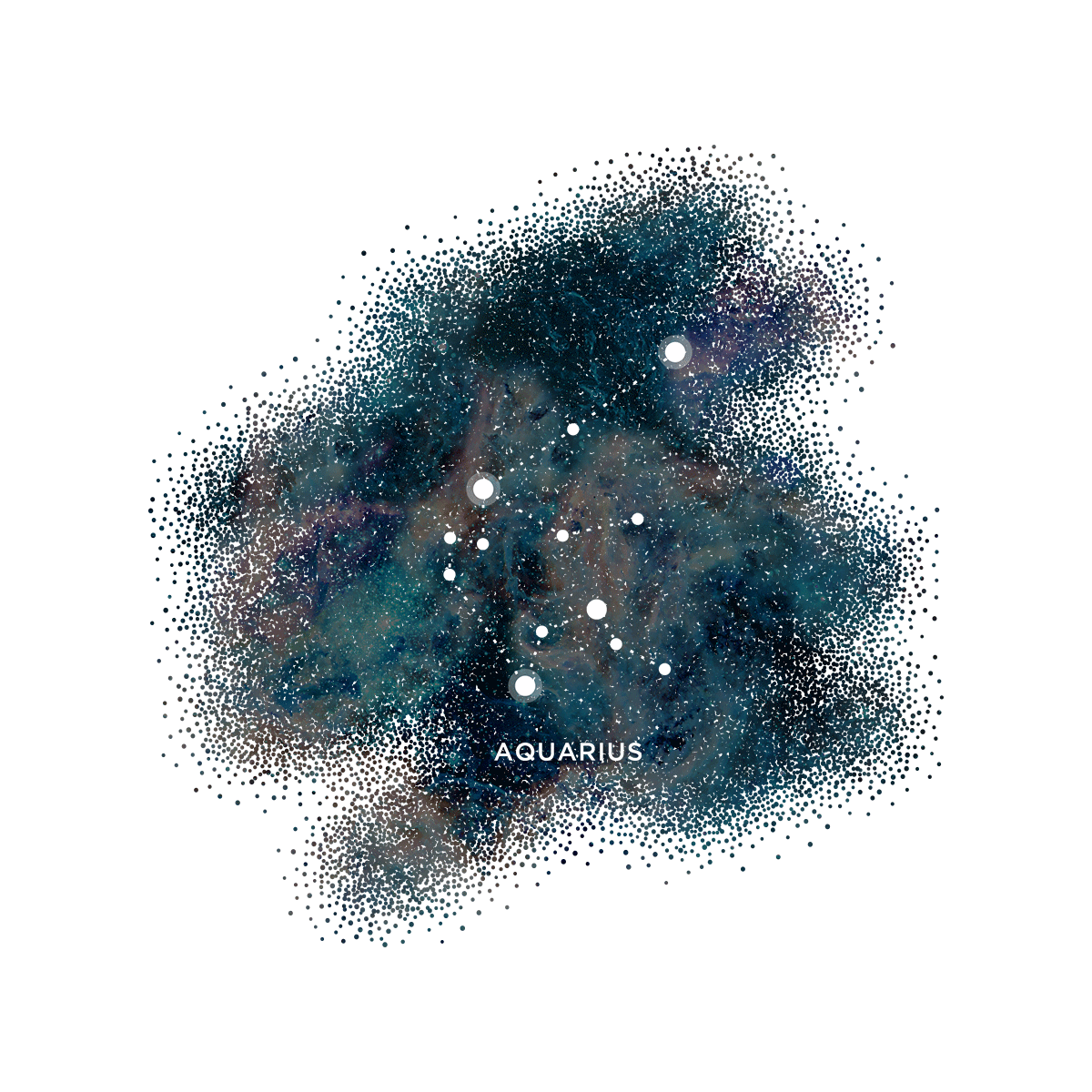 Aquarius:

As spring arrives, you're on the go constantly, dear Aquarius. Short trips and daily errands are the modes, thanks to your active 3rd house. Mercury enters your domestic sphere on the 3rd, making your household a hub of major activity. Small gatherings with family and friends make your home feel like a social club. So throw on your best sequined caftan and host away! Schedule a getaway around the 6th when the Full Moon glows up your travel sector. Better yet: bring your boo and turn it into a romantic adventure! Venus sweetens your love life when she strolls into Gemini on the 11th. This transit opens the possibility of a true love connection. If you're single, you defo want to put yourself out there. Partnered? Put date nights on the calendar! The Solar Eclipse on the 20th brings news that may prove to be shocking. You might find out something about a sibling, or you may receive a piece of information that changes your perspective on something you thought was a sure thing. Once the shock wears off a few days later, you'll be ready to take action. The 20th also finds the Sun in your 4th house, which keeps your hive buzzing for a few more weeks. But your family could turn salty when Mercury stations retrograde on the 21st. Suddenly, you're being pulled into pointless drama when you'd rather be serving up cheese puffs and finger sandwiches. Be ready to lay down the law if folks can't behave. If they can't abide by your rules, you might need to play bouncer to keep your party going.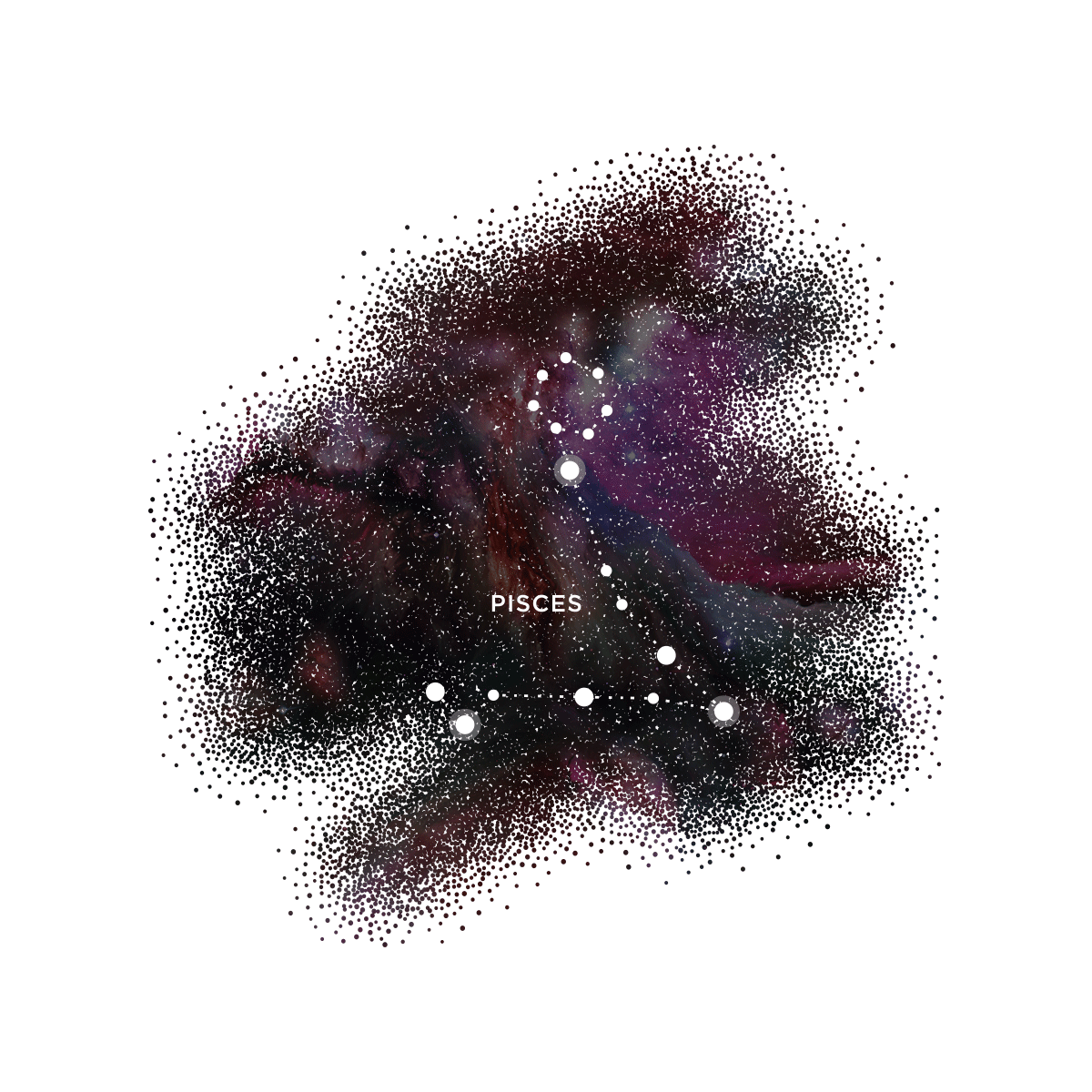 Pisces: You can get your money right this month, dear Pisces. The Sun and Jupiter grace the earned income section of your chart, giving you major cash attraction vibes. A windfall or new source of revenue may open up. It's also possible you might receive a long-overdue raise. It's tempting to spend some of that dough on travel when Mercury tours your third house beginning on the 3rd. But the trickster planet will be retrograde on the 21st, so you'll want to conserve your moolah around that time. Pay off a debt when the Full Moon happens on the 6th. This is a perfect day for you to clean up your budget as well. A bit of strategy will ensure you keep your fiscal situation in the black. If you are going to part with your money, a great investment will be your home once Venus flutters into Gemini on the 11th. Spruce up your surroundings, begin that home improvement project, or purchase new furniture. You'll feel good in your space and be ready for summer soirees. The Solar Eclipse on the 20th could bring a change in the way you make money. For example, your side hustle may take off, or a new venture lands in your lap out of the blue. That same day, the Sun sheds light on possibilities you haven't considered. Remember that Mercury is retrograde on the 21st, so you'll want to hold off on bold moves until you gather more facts. Take your time, and you'll be clear for take-off next month

Hey you! I have a free series for astro-newbies: Star School.
I've also got a book you might want to check out: Astrology For Real Life – A No B.S. Guide for the AstroCurious.
My newest book: Twist Your Fate: Manifest Success with Astrology and Tarot.
Astro-Biz Digest
Hey! Want to find out the optimal dates for everything on your business to-do list? Check out The Astro-Biz Digest. It's a forecast + planning guide especially for entrepreneurs. YAY!