Monthly astrological forecasts and horoscopes!
APRIL 2021
As the temperatures continue to rise, April promises to keep us all busy as can be. The cosmos is full o' fire and action with an Aries stellium kicking off the month. The Sun and Venus keep things warm, but Mercury in Aries on the 3rd turns everything up a notch. Suddenly, conversations become heated, relationships get more sizzle, and those who wish to blaze trails hit the ground running. Yeah, baby!
Start something fresh when the New Moon in Aries shows up on the 11th. This is the best New Moon for doing bold things – take a big gulp, step forward, and get it moving! Nerves may be firing off, but that's to be expected when you're upping your game!
Romance hits a sensuous note when Venus in Taurus 14th. Venus rules the Bull, so she's happy as can be here. Put pleasure first in your love life. Sumptuous meals, satin sheets, long conversations over a glass of wine – these activities will keep the spice hot. This lovely transit lingers on until May 8th – get it ON.
Mercury Taurus on the 19th favors a mindful approach to matters. Instead of jumping to conclusions (so Aries!), think things out. Take your time to ponder your possibilities before making a decision. Deliver all of your words with thoughtfulness. While candor is nice, pausing before you speak will ensure the delivery is impactful. Mercury will remain in Taurus until May 3rd.
The Sun joins the Taurus party on the 19th, which slows things down to a gentle pace. Instead of rushing about, this signals a time for stopping to smell the flowers. Determination will be strong so mountains can be moved. But why hurry to get around that when the landscape is so divine? The Sun blisses out in Taurus until May 20th
Take care of domestic affairs when Mars waltzes into Cancer 23rd. Get your nest in order and make sure your loved ones have what they need. Mars in Cancer can be great for initiating activity, especially with the family. BUT it is also a moody placement for the red planet. Emotions are easily roiled, and everyone can get triggered on a dime. You'll want to walk on a few eggshells if you sense the mood is changing. If you're cranky – blow off steam by getting near a body of water. Mars will be in Cancer until June 11th.
Heads up: the Full Moon in Scorpio on the 26th is like a rooter rotor for the soul. This is your day to deep clean your emotions. Purge the old stories and free yourself from negative thinking or habits. It's also quite good for getting your budget revamped. If you've been blowing through money fast, investigate where it's going. A bit of research could help you wrangle the culprits and get your money right. 
Pluto will station retrograde on the 27th and remain so until October 6th. Before you freak out, know that this happens every year. Pluto retrograde allows for exploring your relationship to power and transformation. What needs to be torn down and reconstructed? Where do you desire a metamorphosis? How comfortable are you when it comes to stepping into your personal power? Ponder these questions – and pay attention to how you're showing up and glowing up…or not. The more awareness you bring to these issues, the more likely you'll break free of limiting beliefs before the year closes. 
Get ready for 2021 with The Tarot Lady's Ultra-Deluxe Superfly Astrology Guide for 2021!
Psst…If astrology leaves you confused AF, you need to get my book: Astrology For Real Life – A No B.S. Guide for the Astro-Curious. Available everywhere books are sold!
Annnndddd here's your personal monthly horoscopes: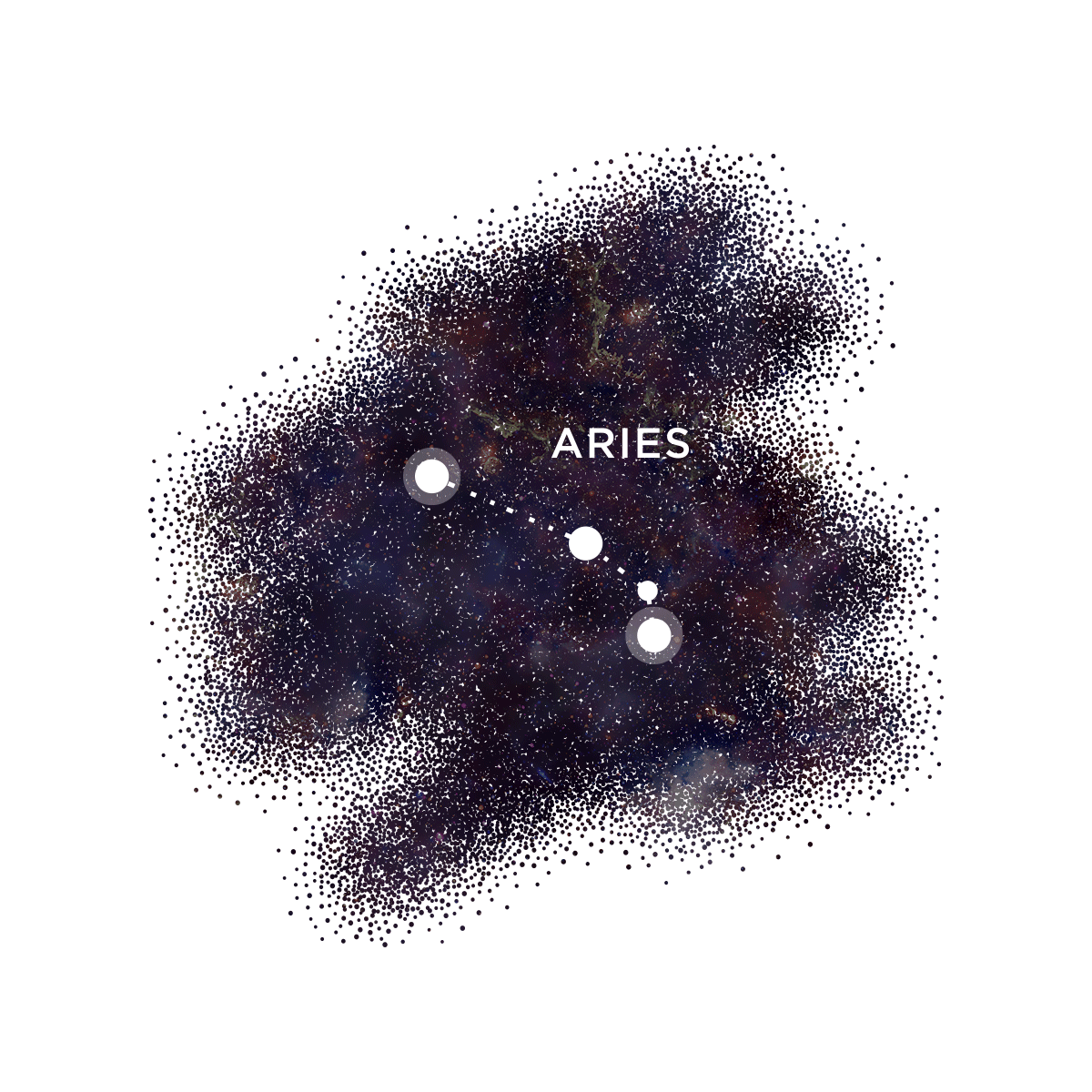 Aries:

April starts off with a BANG when Mercury slips into your sign on the 3rd, dear Aries. Here's why that's important: the Sun and Venus are currently in Aries too – plus your ruler is holding court in your 3rd house of communication. You're at your fiery best, delivering bon mots with sharpness and blazing tons of trails. No one ever accuses you of being a carbon copy of anyone else. You're a bold original, and this planetary action allows you to put your signature on everything you do. Who can keep up with you? Not even a Gemini. You're too fast-paced this month! The New Moon arrives in style on the 11th – in your sign. This boosts your signal a million times and puts you at the center of everything fabulous. You'll be getting a lot of attention – and it's richly deserved. Own the spotlight, and, if you feel called to, debut a whole new look on this day. Venus in your money sector on the 14th ups your earning potential – but you'll be tempted to spend those rubber bands as fast as they come in. Practice a bit of restraint if you want to stay out of financial trouble. Negotiate deals once Mercury and the Sun head into your 2nd house on the 19th. There is no better time to ask for what you want – or deserve. Your star power is at an all-time high, making it much easier to persuade others to give generously. Home can become a battlefield when Mars marches into your 4th house on the 23rd. The weeks that follow bring arguments with loved ones and drama around household repairs. You'll want to be mighty careful that you don't piss someone off – or destroy your nest. If your costs spiral out of control, you can revisit your budget on the 26th. The Moon will be full in your 8th house, excellent for bringing clarity around financial matters. Pluto retrograde in your 10th house starting on the 27th tests your ability to handle power wisely. Eyes are on you – if you manage your leadership with grace, accolades will be yours. If you don't, the blowback will be swift.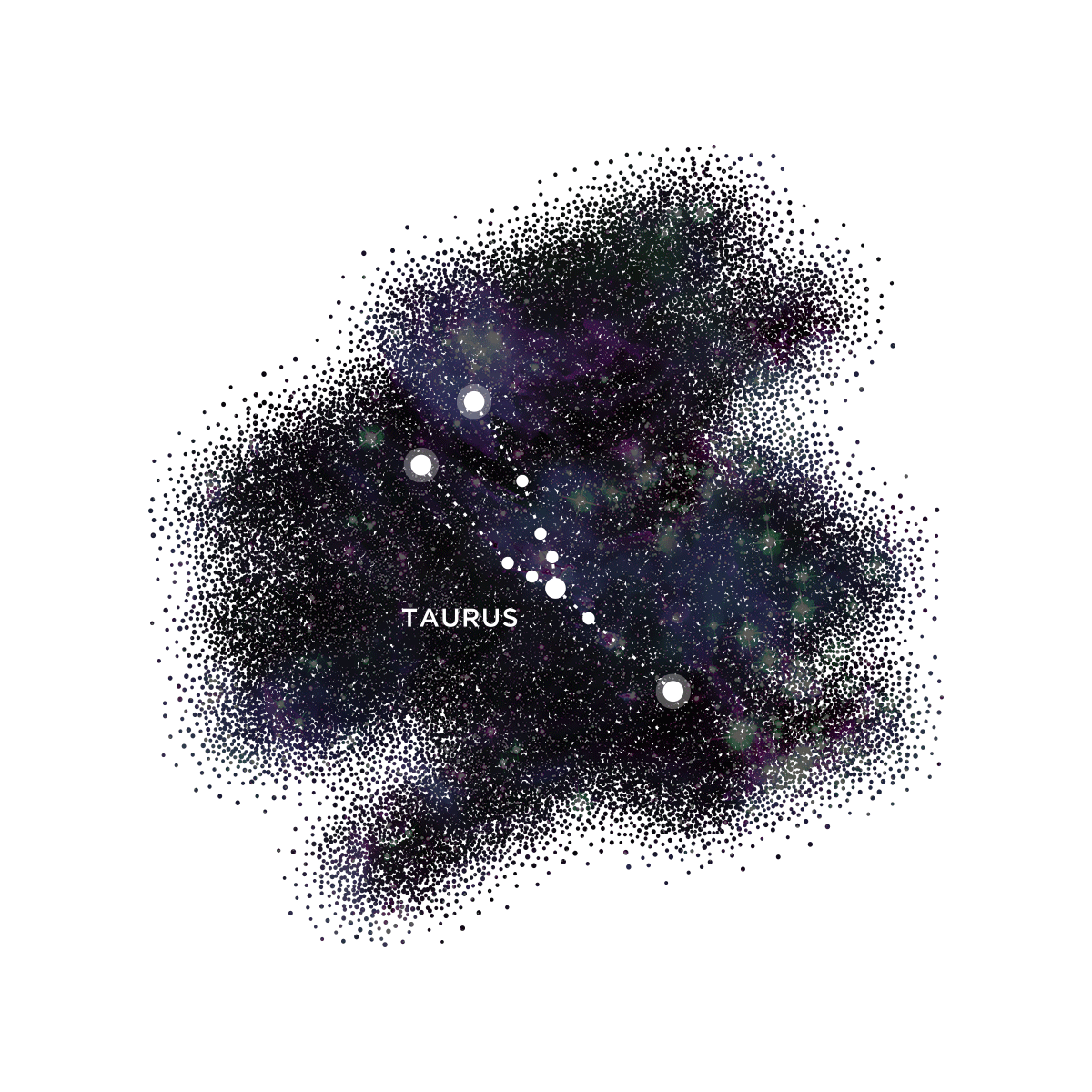 Taurus: Something is beginning to stir as your birthday approaches, dear Taurus. A cluster of planets in your 12th house hints at a metamorphosis. You may not be able to say what's up just yet, but soon enough, you will. Start April in slow-mo, moving deliberately through the round of your daily tasks. Spend time in quiet – it will restore your spirit. The New Moon on the 11th brings an epiphany – and signals the beginning of an awakening. Pay attention to signs and omens – you are being guided into a whole new way of being. Reveal your new self to the world when your ruling planet, Venus, strides into your sign on the 14th. This is your opportunity to put your best foot forward. You're more "you" than ever – and the public is ready to be wowed. Your star power amplifies when Mercury and the Sun enter Taurus on the 19th. You have that "it" factor – and can command the room like never before. You've arrived! Yay! Express bold ideas when Mars blitzes into your 3rd house on the 23rd. Whatever you have to say, you can deliver those words with confidence like never before. This gives you the ability to take command of every situation you're in. Nothing can stop you! Mars in the 3rd house is also quite lovely for short trips. Indulge your wanderlust with a few quick jaunts. The Full Moon on the 26th could bring a change in a partnership. It might be time to call it quits or have a "little talk" about where things stand. Do not fear purging any relationships that have gone stale. It will create room for better ones to emerge. Contemplate new studies and future travels when Pluto stations retrograde on the 27th. The best way to ensure you never grow stagnant is to keep your horizons broad. You've got months to explore how to do just that.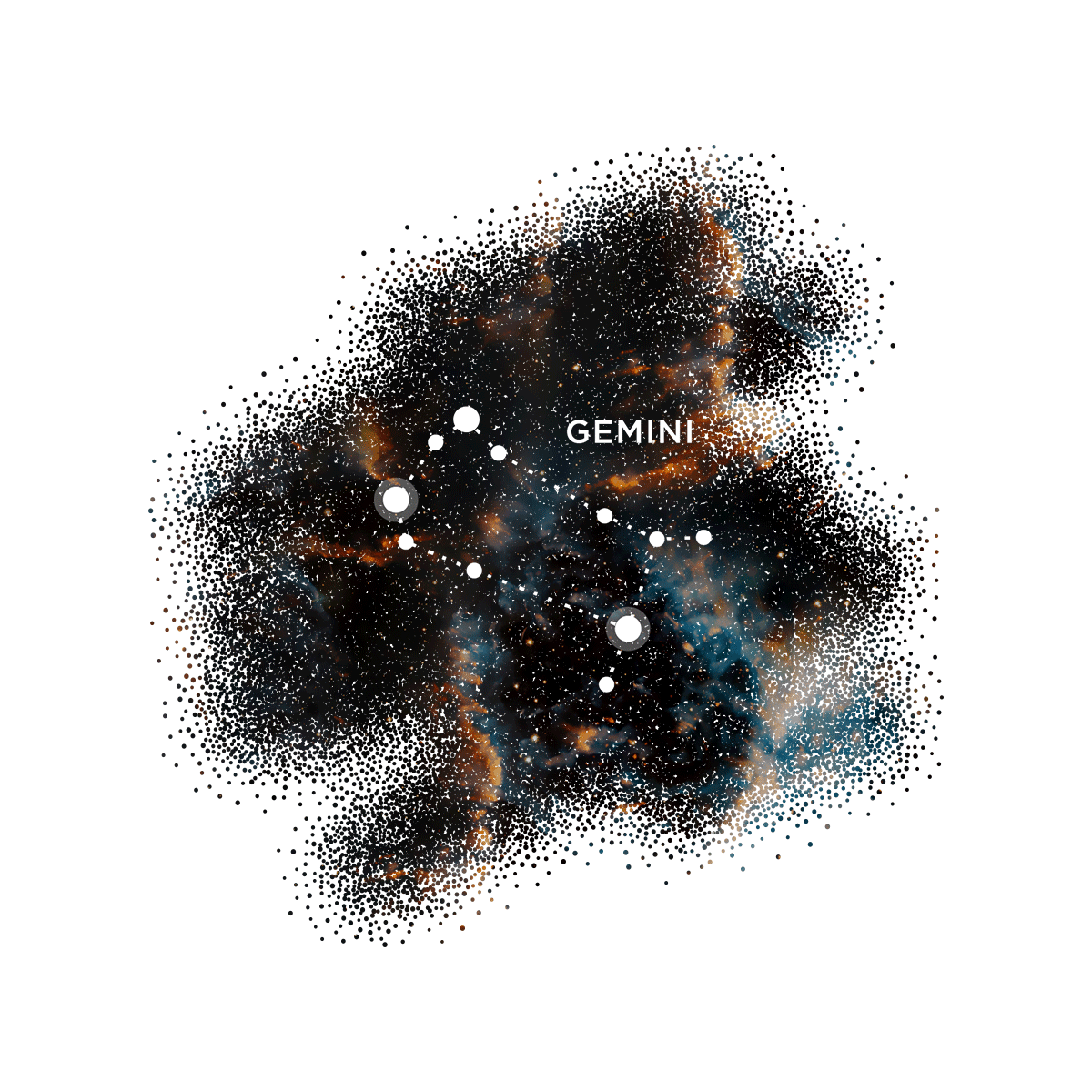 Gemini: April puts a whole lotta planets in your friend zone from the jump, dear Gemini. This means you'll be flitting about from one cool event to another. Thankfully, Mars is in your sign, giving you the juice to rock and roll all night (and party every day). The New Moon on the 11th is especially fab for a night out with friends. You might make a special connection or form a new alliance. If you receive an invite for that night, go! Or feel free to create your own shindig! (Just remember to wear a mask and practice social distancing.) Secret romances are possible when Venus hides out in your 12th house beginning on the 14th. If you want to keep an undercover lover on the down-low, it will be easier during this transit. Mums the word when Mercury and the Sun will join the planet of love on the 19th – what happens in Vegas (or your bedroom) stays there. Ambition for cash is supercharged when Mars roars into your 2nd house on the 23rd. You've got a few good weeks for making it rain! Hustle hard and watch your bank account get fat. Start a new health regime when the Full Moon shows up on your 6th house on the 26th. If you've been overdoing anything, this is your best time to call it quits. Pluto retrograde on the 27th ignites your bullshit detector. If you've been ignoring red flags, they'll become obvious as Jason Momoa's pecs. The next few months will show you what's up – but it's up to you to use that info wisely.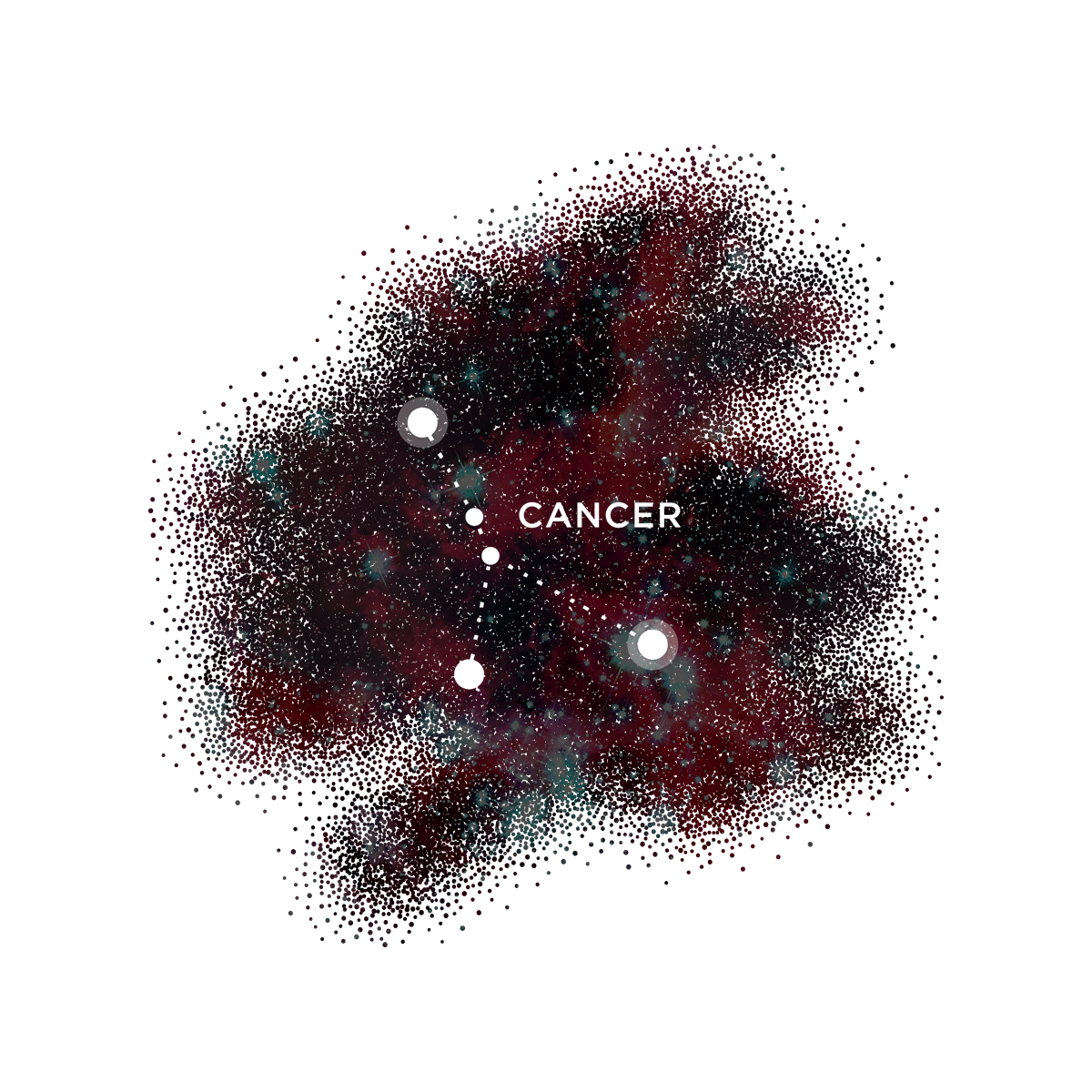 Cancer: Your star is rising at work, dear Cancer. The Sun, Venus, and Mercury are putting every spotlight directly on you as April kicks off – this is your cue to grab the mic and take control. Inspire others with your bold example of leadership, and you could end up in the top position sooner than you can say "pot pie." An opportunity to flex your genius is yours for the taking when the New Moon arrives on the 11th. Step up and make yourself known! (Psst…if you get a promotion or other offer on this day, do not hesitate to say yes.) Romance gets social when Venus dances into your 11th house on the 14th. Date nights or flirty exchanges with friends could add heat to your spring (and put a spring in your step). Mercury and the Sun enter the friend sector on the 19th, and suddenly, you're in demand. If you've been busy on the work front, a little playtime with your besties will do you good. Your energy rises when Mars darts into your sign on the 23rd. This will keep you powered up for long days and nights. If you have trouble sleeping, blame this transit! A change in your romantic status is possible when the Full Moon shows up on the 26th. The end of a relationship or singlehood? Depending on your circumstances, it could go either way. Just know that a transformation is on the way. If you want something different, this would be your best day to call it quits or reveal your true feelings. Pluto retrograde in your 7th house on the 27th allows for months of introspection around relationships. If you're not sure what you want, soon enough, you will be.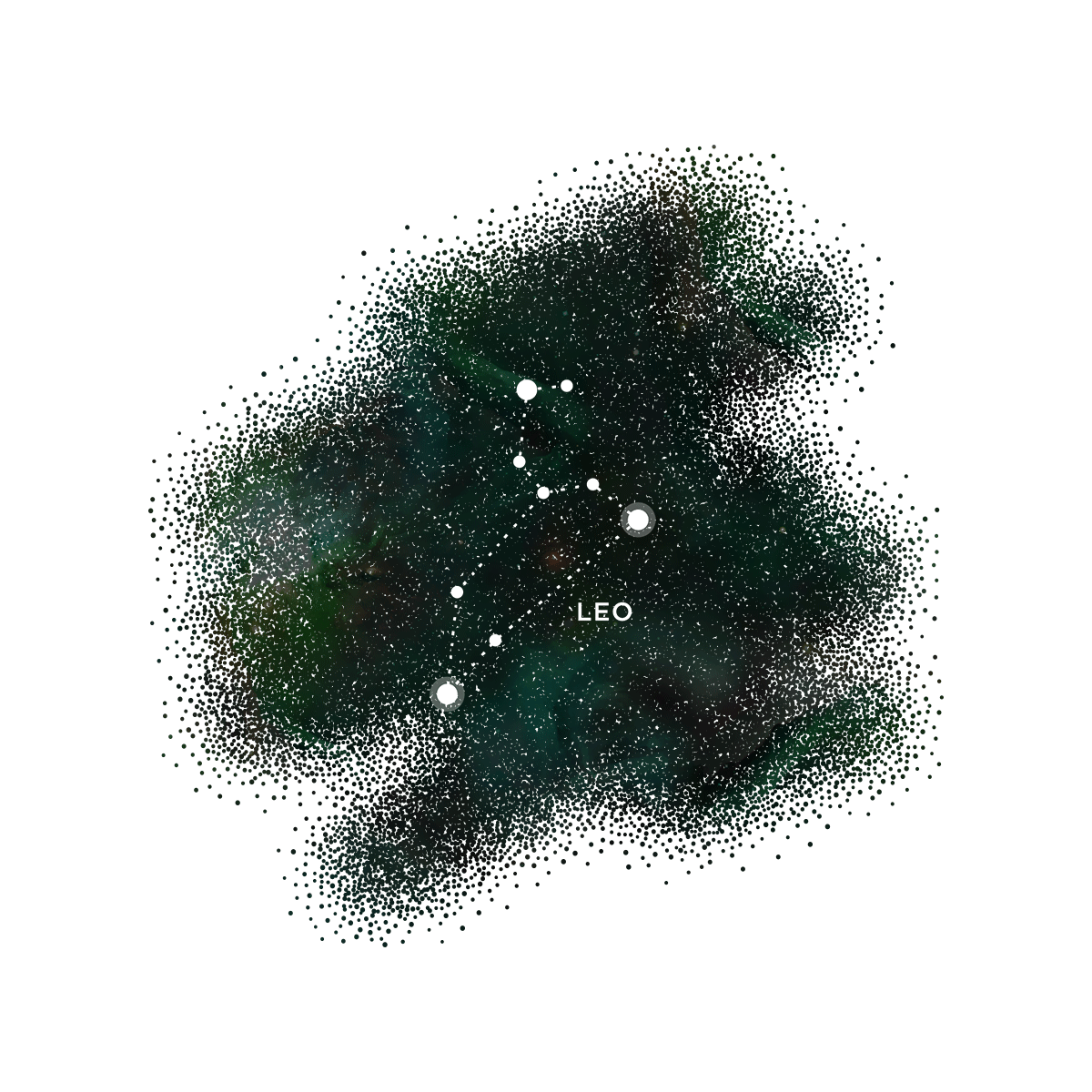 Leo: If you're thinking of hitting the road or sailing the seven seas, you're in luck, dear Leo. A bundle of planets takes up residence in your travel zone as April commences, the perfect set up for journeys far and wide. The New Moon on the 11th is ultra-good for a memorable getaway. If you can make something happen around that day, you'll be glad you did. Mid-month, you are about to blow up. It begins when Venus moves into your 10th house on the 14th. Suddenly, you're in the public eye – and they are all about everything you're up to. The spotlight gets even more prominent when your ruler, the Sun, joins Venus along with Mercury. This trio puts a flattering glow on you – no matter what you do, the public loves you! But do remember to take time for rest when Mars slides into your 12th house. If you're overdoing it, you could burn out fast. The Full Moon on the 26th is most excellent for getting your nest in order. Clean up those dust bunnies, organize your kitchen, and give everything a full scrub down. Thinking about starting a new health regime? Begin researching the best plans when Pluto stations retrograde on the 27th. You'll have months to test out various methods. You might just find your new fave routine!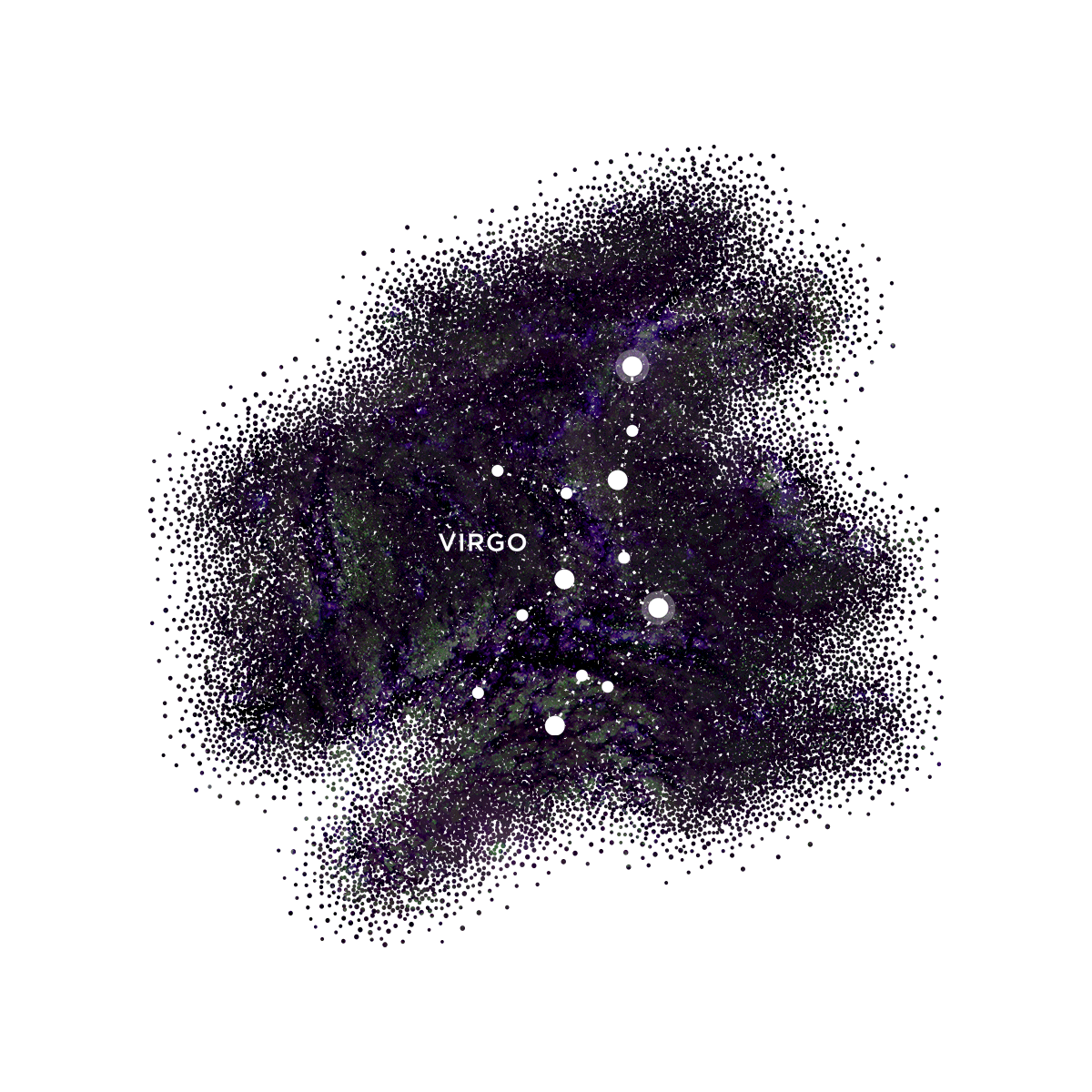 Virgo: Get a handle on your finances this month, dear Virgo. You've got plenty of action happening in your 8th house, which means you can update your budget, organize bills, and put your taxes in divine order if you put your mind to it. It's never too late to get that stuff back on track – and there is no better time than now to do just that. The New Moon on the 11th brings a fresh financial opportunity. This could be a new job or a tax break. Whatever shows up around that day could change your money future for the better. Start planning your spring and summer travels when Venus, the Sun, and Mercury party in your 9th house mid-month. Road trips with the ones you love could cure the blues and broaden your horizons. Your social life gets energized when Mars skips into your 11th house on the 26th. Fun is back on the agenda – whether you're hitting the road or the clubs, the weeks ahead promise to be a merry adventure. A short outing on the 26th would be heavenly. The Full Moon will be in your 3rd house that day, a most excellent omen for a time out somewhere away from the usual grind. Pluto retrograde in your 5th house on the 27th allows for an inner transformation in the realm of romantic love. As RuPaul says: "If you don't love yourself, how the hell you gonna love anyone else?" Can I get an amen?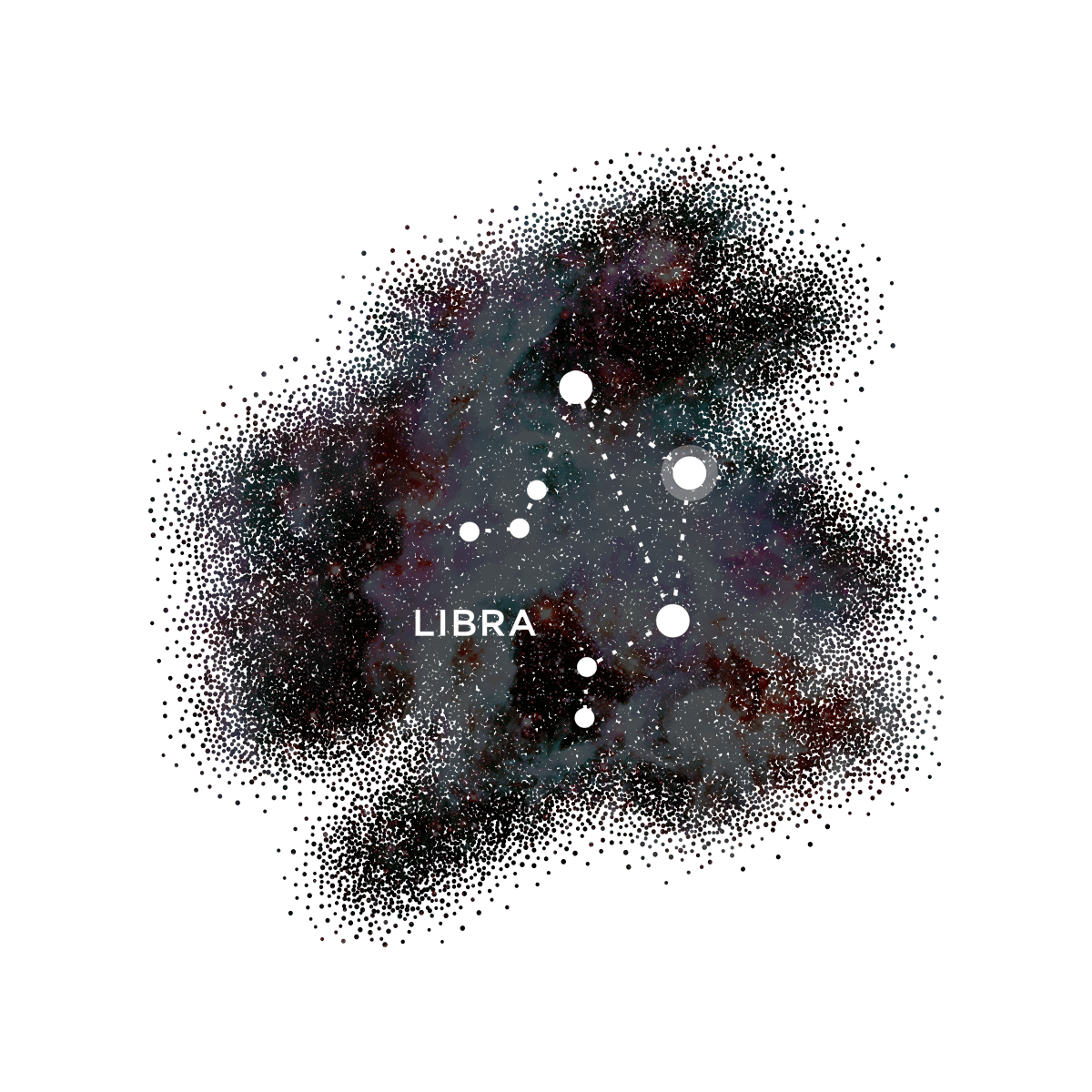 Libra: Relationships are your thing, dear Libra. April gives you lots of opportunities to fine-tune and strengthen the ones that matter. Your 7th house is lit – which means your most important partnerships are ready to align with you in the very best way. This isn't limited to romance (although your ruler Venus is right at home), but anyone who plays a significant role in your life. The New Moon on the 11th is a turning point. A new person may enter your life – or you may take a giant leap with a current partner. Venus in your 8th house, starting on the 14th, promises more significant levels of intimacy. Getting it on will undoubtedly put a spring in your step! Merge your resources when the Sun and Mercury step into your joint finances sector on the 19th. Why go it alone when together you can pool your cheddar and make it rise faster? Aggression at work becomes a thing when Mars takes a bold leap into your 10th house. Your power with the people is undeniable, but someone may be looking to take your crown. Keep your skin as thick as a cow's hide and be ready to push back. Sort out any remaining money concerns with your boo on the 26th when the Full Moon lands in your 2nd house. Let them know what makes you comfortable – or not. Talk it out, and you'll be confident going forward. Pluto retrograde, starting on the 27th, puts you in the middle of family dynamics which challenge your ability to keep the peace. You'll need to think long and hard about what your role in the latest drama should be – or not. If you can't stand the heat, leave that kitchen!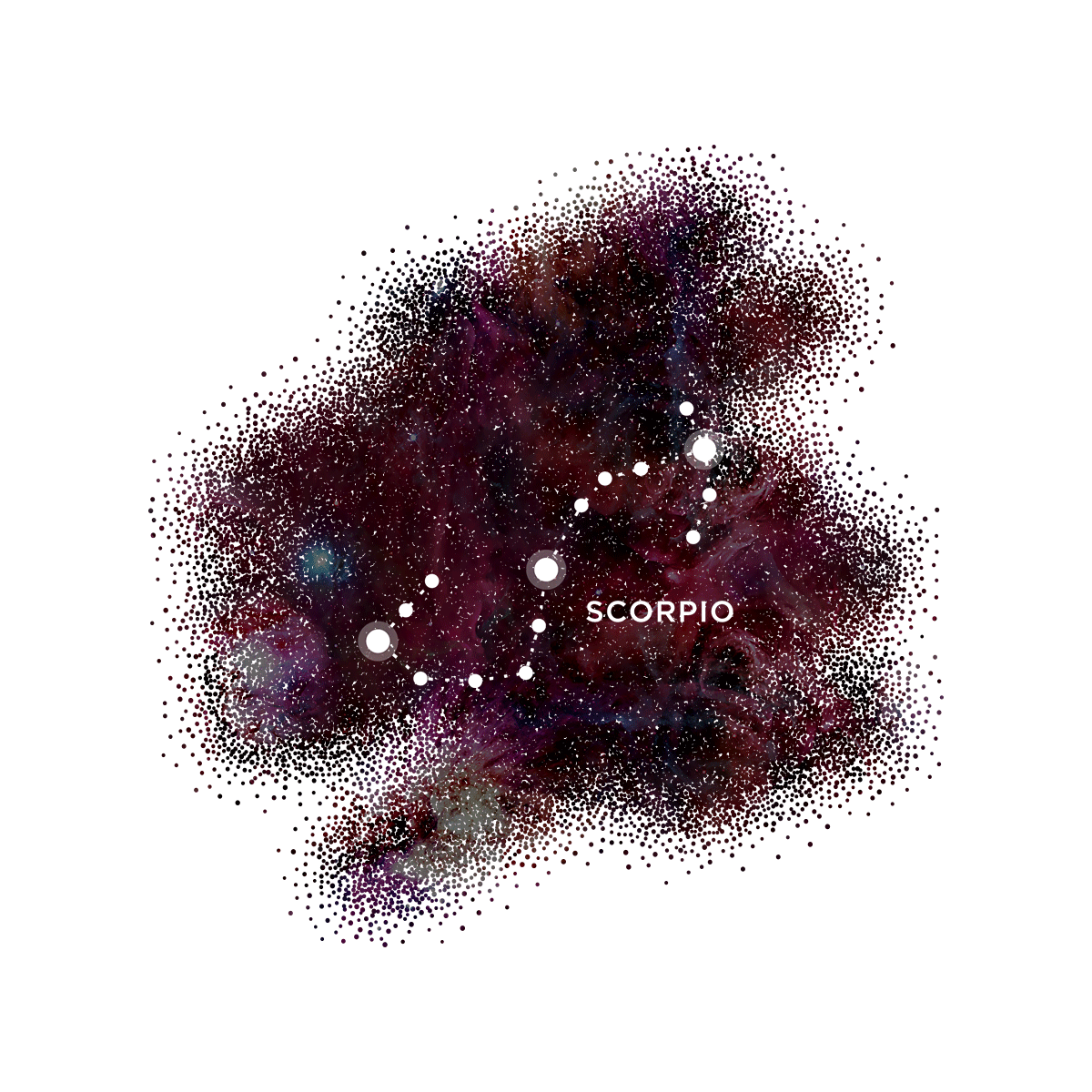 Scorpio: Buckle up and giddy up dear Scorpio. Why do I say that? Well, your work sector is bustling with a crew of planets at the start of April, which means you'll be busier than ever on the job. Responsibilities are heavy, and the pace is brisk – pace yourself as best as you can…but be ready to WHIRL through every day. A promotion or some other reward arrives on the 11th when the New Moon shows up. Enjoy some sweet fruits from your hard labor! Yay! Thoughts turn to love when Venus strolls into your 7th house mid-month, followed by the Sun and Mercury on the 19th. A relationship could turn serious – or a new one may show up out of the blue. As the next few weeks unfold, you can see where things are going. One thing is for sure: romance is on the rise! Opportunities for quick trips begin to catch your attention when Mars tears into your 9th house starting on the 26th. This opens the road up for many adventures all the way into the summer months. Where do you want to go? Gas up, mask up, and sally forth! April's Full Moon on the 26th happens in your sign, signaling a rebirth. You may receive an epiphany that changes your perspective – or you might be ready to shed an old story that no longer reflects the person you're becoming. Your ruling planet, Pluto, stations retrograde the very next day, giving you months to peel away limiting beliefs. A major transformation is afoot – and the results will show up when Scorpio season turns up in the fall.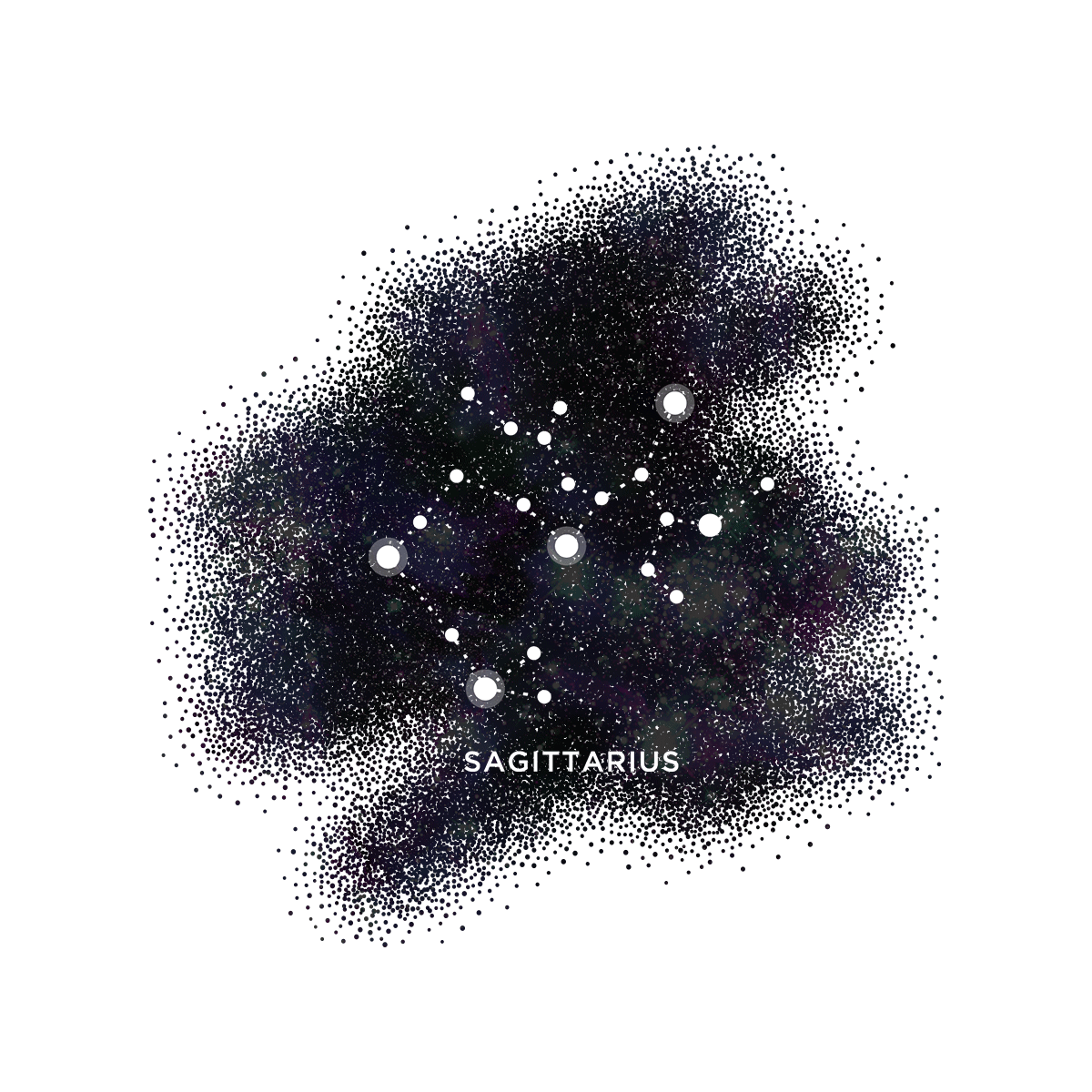 Sagittarius: April could be decisive when it comes to your love life – or children. Do you want to commit to a partner? Want a baby? Ready to re-enter the dating scene? Think about what you desire – and prepare to make bold moves. A slew of planets in your 5th house gives you clarity and grit, which aids in decision-making. Once you are sure, go forward and make it happen! The New Moon on the 11th is your best day to say "I do" to your partner – or for getting serious about conceiving a child. Your people skills get an upgrade at work when Venus leaps into your 6th house on the 14th. You've got the charm to win everyone over to your side, which allows you to become a major player. The Sun and Mercury will join forces with Venus on the 19th – and suddenly, you're moving and shaking all the way up to the corner office. Best yet, everyone is rooting for you. That support ensures your success as you climb the ladder of success. Watch spending when Mars rips into your 8th house for a six-week stay. This transit could find money leaving your account at a breakneck speed. You'll want to curb impulses as much as possible. That being said, this movement of Mars could rev up your sex life. Better to put your energy there instead of on spending sprees! Put a time out on your calendar on the 26th when the Full Moon lights up your 12th house. A day spent in mediation or solo activities will recharge your batteries. Pluto retrograde in your 2nd house on the 27th will help you get clear on better ways to make and handle money. If you want more dough, you've got a few months to sort out your cash-attrition and retaining methods.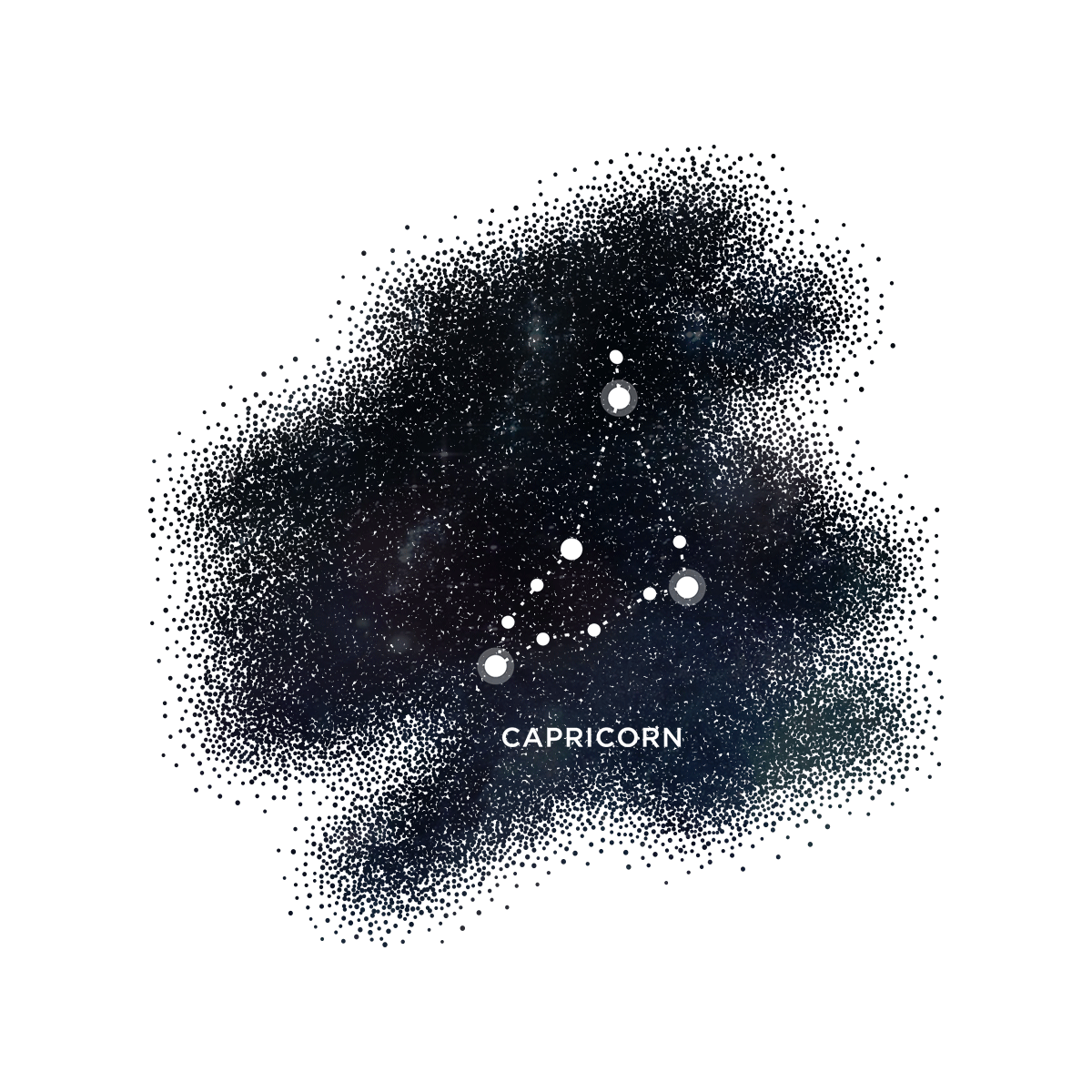 Capricorn: If the home is where the heart is, your household is bursting at the seams with love in April, dear Capricorn. It all begins with an active 4th house, which finds you at the center of all things family fabulous. Small gatherings, deep conversations, fixing up the nest…these actives will ground you and your loved ones in the best way. The New Moon on the 11th would be superb for starting home improvement projects – or buying real estate. If you have your eyes on a particular piece of property, put your bid in around this day. Romance blossoms into something beautiful when Venus floats into your 5th house mid-month, followed by the Sun and Mercury a few days later. You may find your true love – or forge a stronger bond with a current paramour. Things heat up a million notches when Mars enters your partnership zone on the 26th. Bold declarations of love and plenty of sizzle add up to lots of excitement. Spring is defo bringing out some big-time romantic vibes for you! (Insert hubba-hubba here.) A party invite on the 26th's Full Moon is too good to pass up. A night under the stars with your best friends (socially distant, of course) feels magical AF. Pluto retrograde in your sign on the 27th signals a months-long inner transformation. By the time 2021 comes to a close, you may be ready to reveal a whole new you. But for now…you've got time to explore exactly what that means.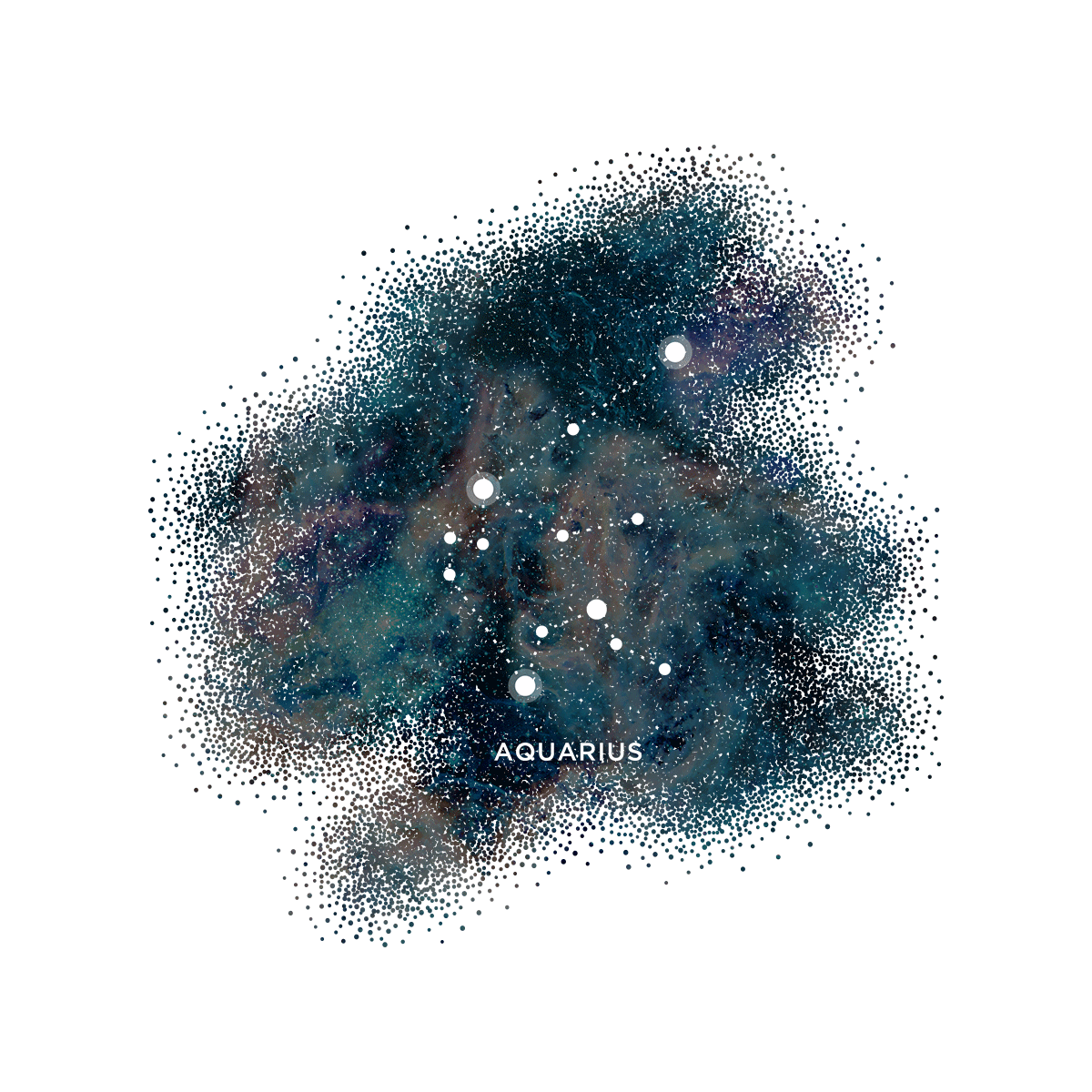 Aquarius: You're a future-oriented thinker, dear Aquarius. While everyone else focuses on the past, you're busy conjuring up the next big thing. April finds you at your genius best with a cluster of planets occupying your 3rd house for a few weeks. You can find inventive ways to handle any situation, so trust your instincts as well as your logic. The New Moon on the 11th brings one of your most significant breakthroughs yet. If you've been stuck on autopilot, this day makes a massive mental shift. Suddenly, you see the light – and it's bright indeed. Beautify your home when Venus strides into your domestic sector mid-month, followed by the Sun and Mercury. Clean up the joint, organize your things, declutter, or invest in home improvement projects. Spring clean every part of your lair, and you'll be company ready come summer. You'll be a lion at work when Mars advances into your 6th house on the 23rd. This is your time to shine like a leader. Take command where you see a gap. People will be more than happy to get behind whatever you're doing. The Full Moon on the 26th could bring a surprising career up-level. A celebration of you may be in order soon! Pluto stations retrograde in your 12th house beginning on the 27th, permitting you to dig deep into your subconscious. If you've been struggling with an old story on repeat, you'll have a few months to change that narrative once and for all.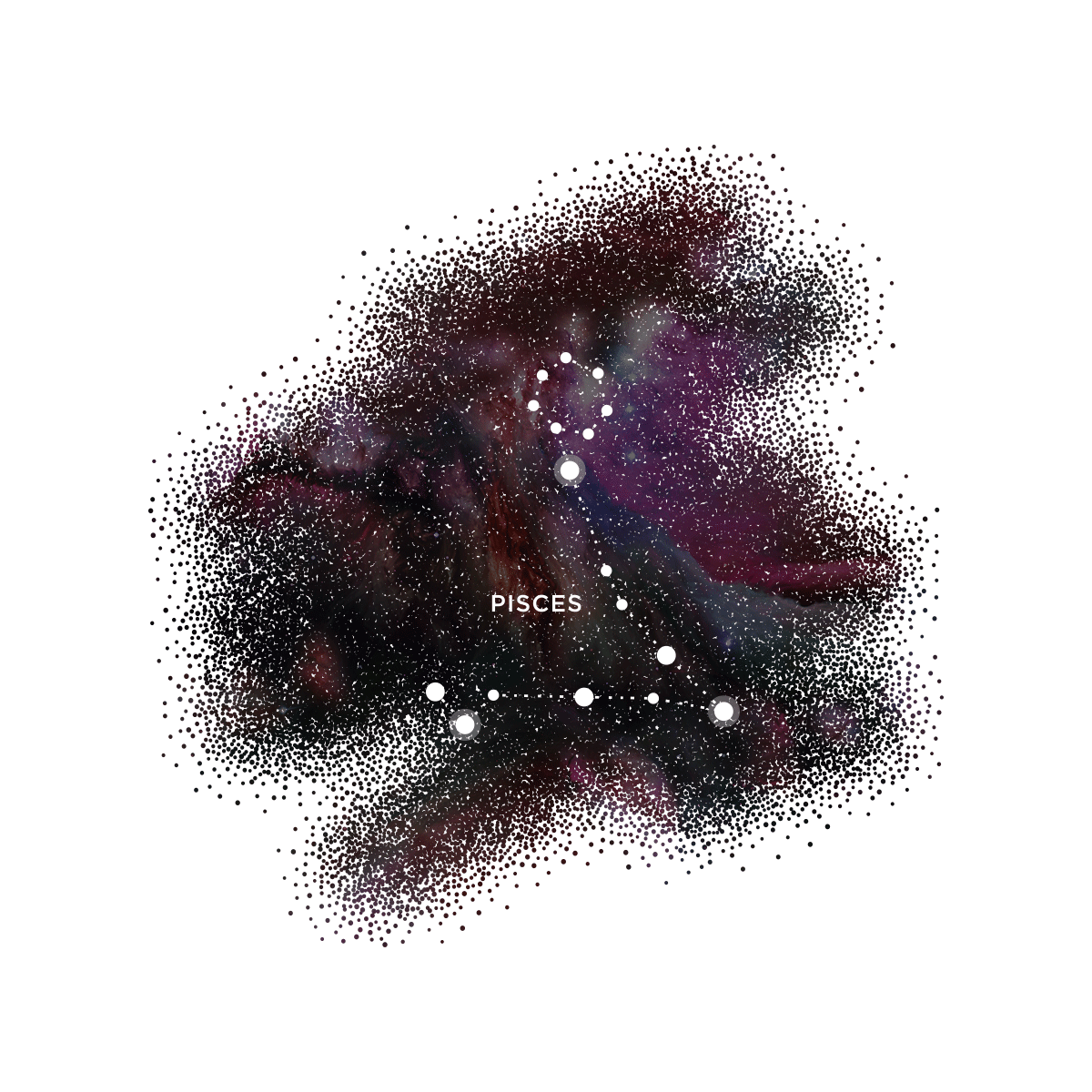 Pisces: April showers promise financial growth, dear Pisces. You've got Mercury, Venus, and the Sun hanging out in your 2nd house of money at the start of the month, so the possibilities for elevating your cash flow are abundant. A new job, side hustle, or money-generating idea are yours for the taking, especially when the New Moon joins the party on the 11th. There is no better time to apply for that job or to take your marketing efforts to the next level! Whether you're working for the man or running your own game, the opportunities are uh-may-zing! Go for it and watch those rubber bands snap! Thoughts turn to love when Venus slithers into your communication sector on the 14th. You can speak poetry better than any sign of the zodiac – this transit will help beautify your words even more. Shakespeare ain't got nothing on you! Haha! The Sun and Mercury open up doors for plenty of short trips when they partner up in your 3rd house on the19th. If you're craving a little getaway – or two – you've got weeks to hit that road hard. Express yourself boldly when Mars enters your 5th house on the 23rd. Make art, write music, get on stage – don't hold back! The Full Moon on the 26th signals the home stretch for students. If you're in school, the light at the end of the tunnel is near. Start prepping for graduation or exams. You've got this! Pluto will be retrograde in your 11th house starting on the 27th. You've got a few good months to examine long-range goals…and your social circle. Revise your targets and let go of any friendships you've outgrown. Results: clarity and better support. Yay!

Hey you! I have a free series for astro-newbies: Star School.
I've also got a book you might want to check out: Astrology For Real Life – A No B.S. Guide for the AstroCurious.
Astro-Biz Digest
Hey! Want to find out the optimal dates for everything on your business to-do list? Check out The Astro-Biz Digest. It's a forecast + planning guide especially for entrepreneurs. YAY!