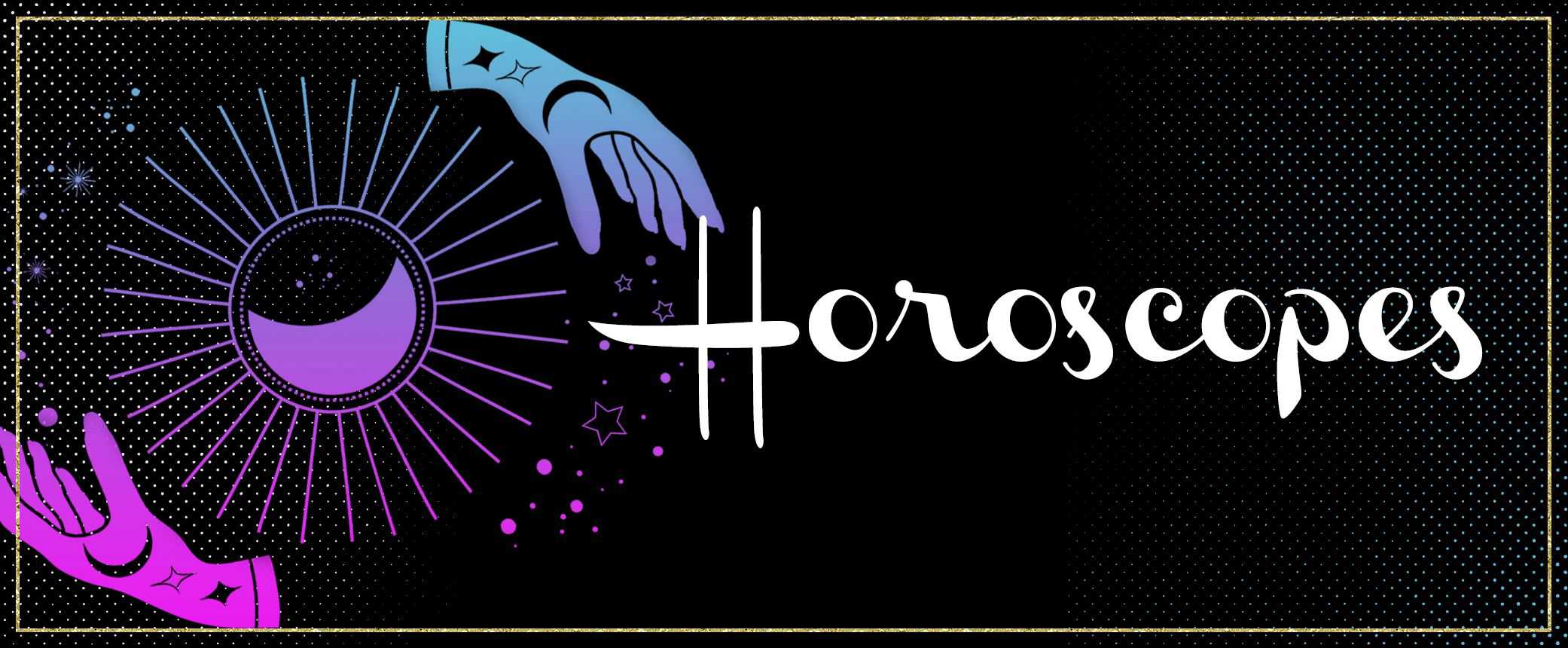 Cover Your Ass-Trology with Monthly Astrological
Forecasts and Horoscopes!
JUNE 2023
Are you glad May is behind you? I'm not mad about that. In fact, June has plenty of reasons to feel sunny besides the good weather. So here's what's going on.
The month begins with a Full Moon in Sagittarius on the 3rd, the ideal lunation for travel. If you are itching for a getaway, let it happen around this day. It's also an excellent Moon for playing hooky. Why saddle yourself with responsibilities when you can roam free and dance under the moonlight?
Romance becomes dramatic and sexy when Venus enters Leo on the 5th. Deck your bedroom in shades of red, dim the lights, and adorn your body with things that make you feel like a god/goddess. Prefer to be skyclad? That's Venus in Leo too. Whatever you do, don't play timid. The bolder your effort, the bigger the romantic payoff. This is also an excellent time to spend money on luxury items, the theater, and all the flowers. Venus will remain in the sign of the Lion for a long stretch due to retrograde action next month. But until then, put on a show and enjoy the applause.
Pluto retrogrades back into Capricorn on the 11th, which means you have months to ponder the structures and institutions that support you (or don't). The past decade has been about dismantling the old ways to prepare for the new. There may be a few messes left to clean up, but by January 20th, it will be easier to see what needs to happen – and how to do it.
Communication gets flirty and friendly when Mercury flits into Gemini on the 11th. Mercury rules the sign of the Twins, so it's operating at full speed. The next few weeks are divine for scintillating conversations, juicy gossip, words of affirmation, short trips, and feeding your head. It only lasts a minute, so blink, and you'll miss this fun, busy vibe.
Saturn's retrograde on the 17th creates the perfect conditions for inner work, especially around boundaries. First, dial it back if you've been saying yes to too many things. Then, start saying no – and mean it. Because Saturn is in Pisces, some folks have a hard time respecting energetic boundaries – which means you must be the enforcer of your peace and happiness. Use this time to perfect your 'nope,' and you'll be stronger than a diamond once Saturn stations direct on November 4th.
The New Moon in Gemini on the 18th brings a social vibe into the atmosphere. This is your best night for attending events, lectures, and small gatherings. Single? Get out there and put on your flirt face! You may score some digits before the eve is out. The New Moon in Gemini is terrific for updating your tech, sending handwritten notes, and initiating conversations. Set intentions around communication, short journeys, education, and writing. Learn how to do that with New Moon Astrology by Jan Spiller.
Emotions run high once the Sun enters sensitive Cancer on the 21st. You've got four weeks to get in your feelings, so let your big heart bleed! This transit also means family comes first. Take care of the ones you love – and make your home as cozy as possible. Host a few cookouts at your crib and call it a day when the Sun takes up all the space in Leo, starting July 22nd.
Speaking of emotions, they may color your thinking when Mercury slips into Cancer on the 26th. Your heart is ready to lead the way in all of your decisions. While this is lovely, make sure you don't take things personally during this transit, which lasts until July 11th at 12:11 AM ET. Let go of the small stuff, and you'll feel better.
Reality checks set in when Neptune goes into its annual retrograde mode on the 30th. While there is nothing wrong with dreaming, this transit forces you to look at the practicalities. Take stock, and you can fine-tune your ideas into something workable. Then, you can implement (and fantasize again) once Neptune is direct on December 6th.
Get ready to nail your 2023 with The Tarot Lady's Ultra-Deluxe Superfly Astrology Guide for 2023!
Psst…If astrology leaves you confused AF, you need to get my book: Astrology For Real Life – A No B.S. Guide for the Astro-Curious. Available everywhere books are sold! 
Want to level up your astrology and tarot knowledge – and learn how to apply that to your advantage? You'll want Twist Your Fate: Manifest Success with Astrology and Tarot!
Annnndddd here's your personal monthly horoscopes: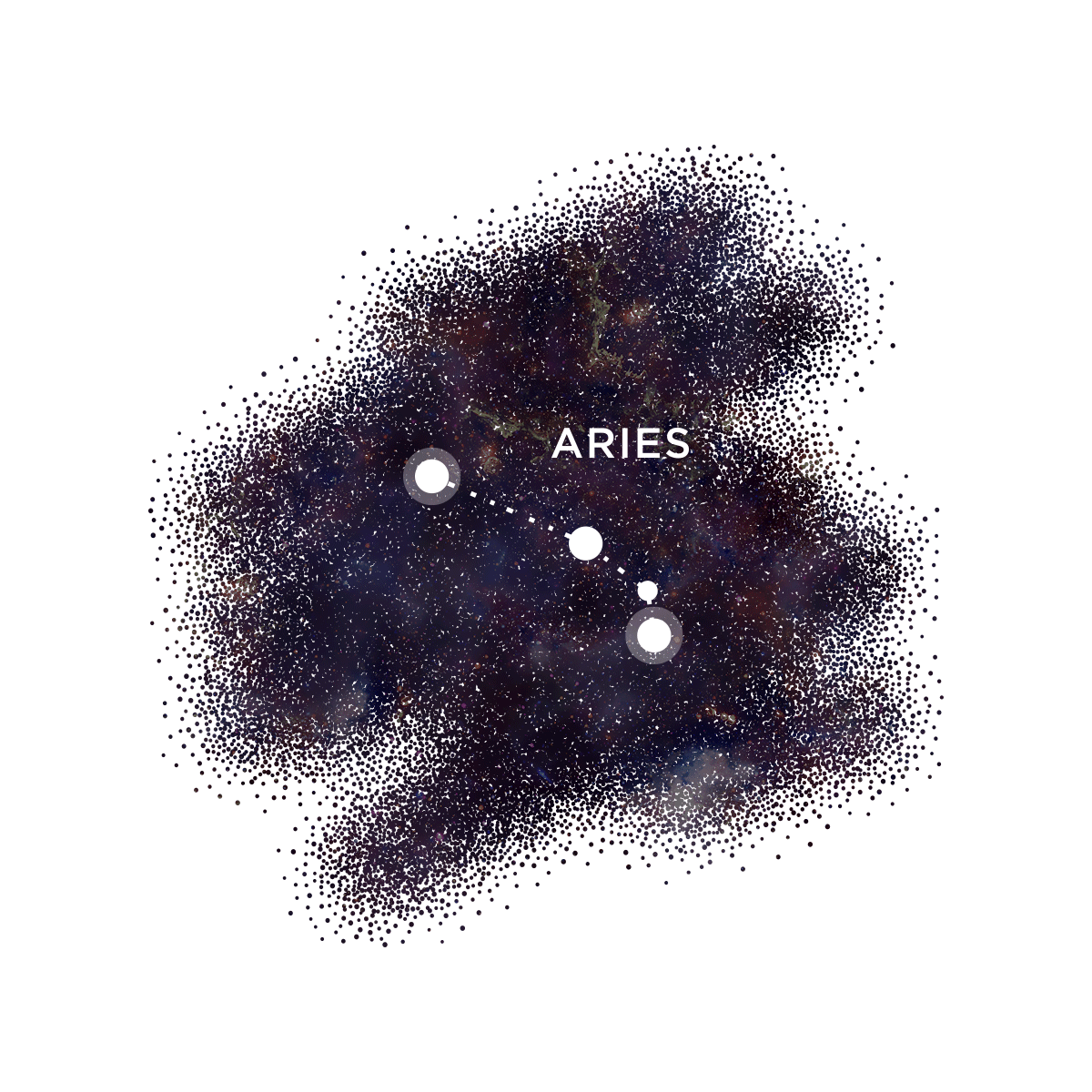 Aries:  The Sun is traveling through your house of daily activities, which means you'll be flitting around on various errands or taking short trips as June kicks off. This will keep your heart happy because boredom is not your thing. Venus joins Mars in your romance sector on the 5th, adding sweetness and fire to your love life. If you're single, this is an excellent time to make yourself available. Attend events, go on blind dates, and don't forget to flirt as hard as possible! For partnered Aries, this blows new life into your relationship, turning this time into the summer of love! Pluto steps back into Capricorn on the 11th, which means you're back in the spotlight. Leadership comes naturally to you, but this transit could find you questioning whether you really want that throne. You'll know how much responsibility feels right when Pluto leaves next year. An excellent day for travel opens up with the New Moon on the 18th. Put something fun on your calendar and pack light. You'll be back home on the 21st when the Sun visits your domestic sphere for a month. Lounging by the pool or inviting the family for a cookout will be the mode. Mercury joins the Sun on the 26th, adding more busyness to your nest. Friends may drop by, or a neighborhood block party could be happening. Put a couple of shrimps on the barbie, grab a brewski, and enjoy yourself!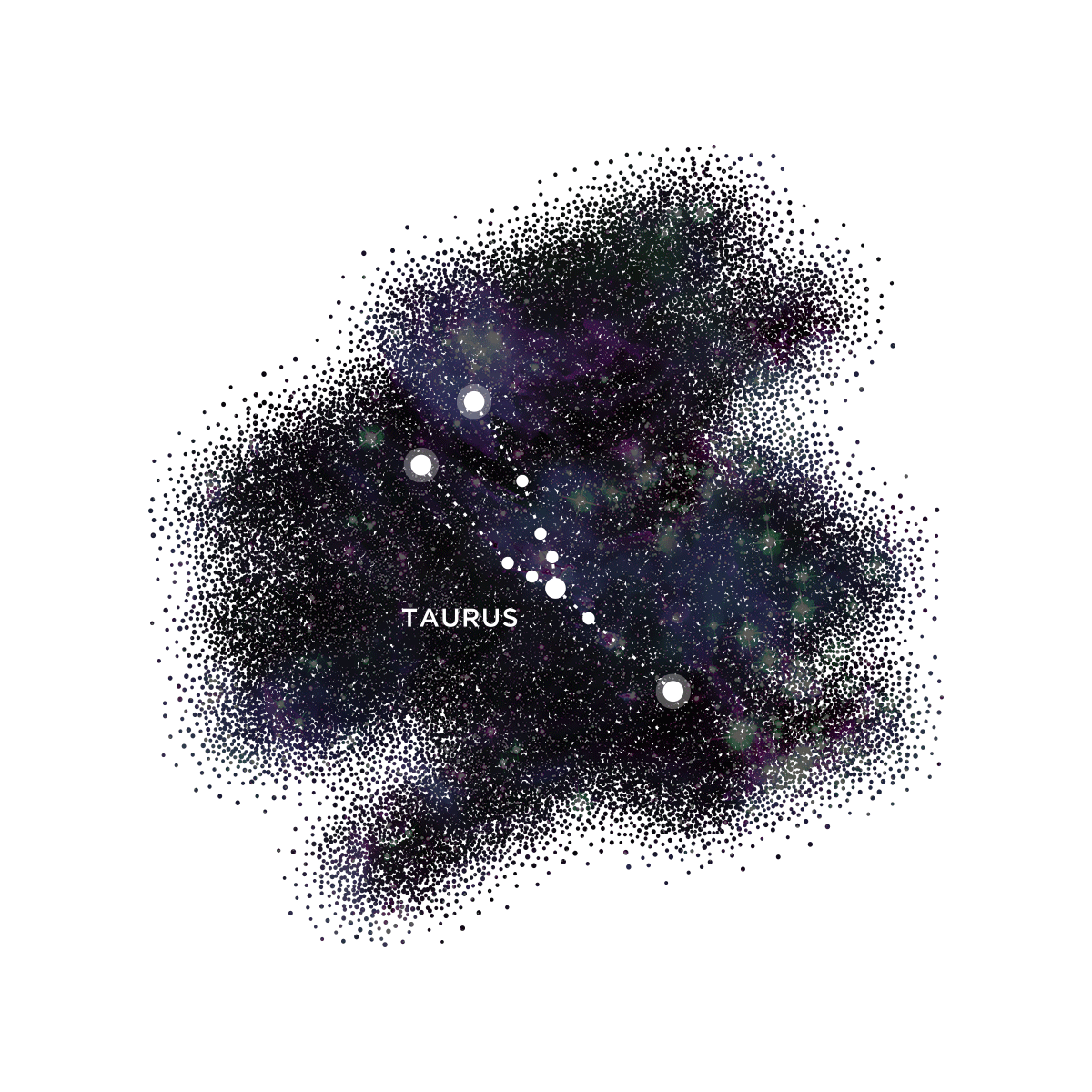 Taurus: A significant change in your revenue is possible this month, dear Taurus. The Sun is swinging through your 2nd house of earned income, illuminating new opportunities to bring in the cheddar. Also: a New Moon on the 18th is auspicious as hell for your money. You might receive a new job, raise, or money-making idea. Stay alert around that day – and be ready to say hell yeah! The Full Moon on the 3rd removes confusion about a debt. If you are worried about a bill or tax situation, the resolution is on the way. Your ruler, Venus, dips into your domestic sector for a few weeks, beginning on the 5th. This marks an excellent time to renovate your nest or purchase a new property. It is yours until October 8th, plenty of time to upgrade your home – or your real estate portfolio. More good news: Mercury joins the Sun on the 11th, a favorable transit for financial planning and signing contracts. The odds are stacked in your fiscal favor! Once the Sun sails into your 3rd house on the 21st, you can spend some of that dough on summer travel. Where do you want to go? The world is yours to explore! Go forth and have a blast! Mercury joins up a few days later, opening up plenty of possibilities for short road trips. Whether flying, driving, or sailing the seven seas, your life will feel like a hot girl summer adventure! (Psst…Neptune is retrograde on the 30th, which will help you to see who your real friends are…or aren't. Get ready to clean out your entourage by the time December rolls around.)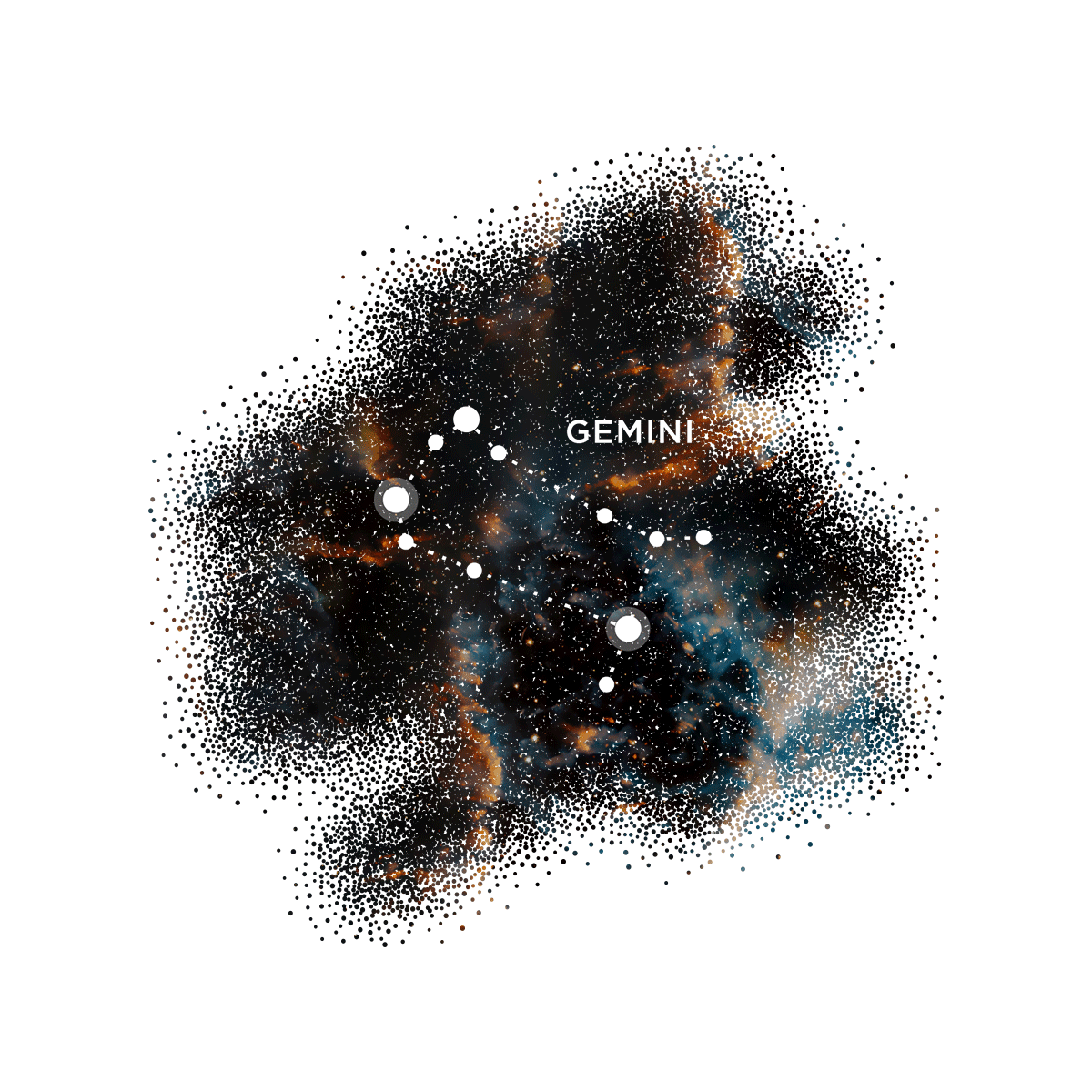 Gemini: The Sun shines brightly on you this month, dear Gemini. This is your season and your chance to own every stage. You don't need to wait for an invite – simply take your rightful place and strut your stuff! A relationship comes to a close when the Full Moon occurs on the 3rd. Surprisingly, it won't be painful. You're ready to move on, so the cutting of the cord will be swift and clean. Short trips will take you out of your daily routine when Venus pairs up with Mars in your 3rd house, starting on the 5th. Bopping around the country will fulfill your free spirit. When the chance comes to hit the road, Sally forth! Mercury's ruler will be in your sign on the 11th, helping you find the right words for every situation. You're rarely tongue-tied, but the past few months may have seen you putting your foot in your mouth. But now, your wit is back, and you'll be spitting the truth like a pro! The New Moon on the 18th finds you at your sparkly best. This is your moment in the spotlight – expect accolades for your accomplishments and charm! Finances need your attention when the Sun slips into Cancer on the 21st. It's time to think about your security, especially if you've been burning through your cash stash. Use the next four weeks to batten down your financial hatches with a new budget and savings plan. You'll be glad you did. Schedule an appointment with a trusted financial advisor when Mercury enters your money zone on the 26th. If you need to update your portfolio, getting the proper guidance is better so you feel reassured about the future. Neptune retrograde on the 30th opens up new career paths for you. Envision what creative fields spark your interest – and then start putting practical plans together to shift gears before the year is out. A new occupation will keep your curiosity sated – and may lead to a bigger paycheck. Aim high!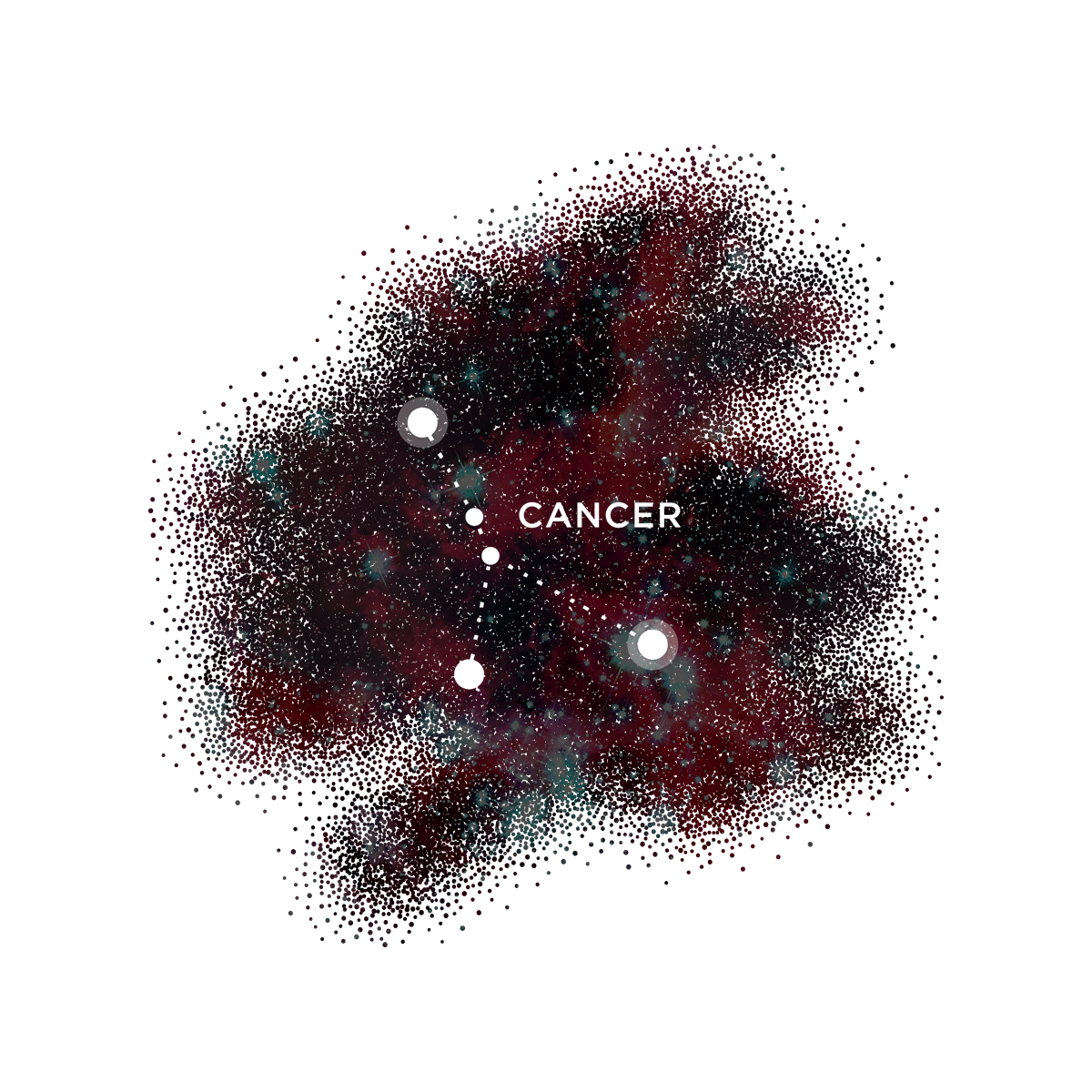 Cancer: June begins on a quiet note, dear Cancer. The Sun is resting in your house of introspection, which puts you in a reflective mode. Make time for meditation, therapy, or healing work. This will get you in fine form when your season arrives on the 21st. A situation at work completes when the Full Moon occurs on the 3rd. This frees you up to explore new options. What do you really want to do? It's a great question to ponder this summer. Finances get a bump when Venus tours the money sector of your chart, starting on the 5th. Over the next few months, you could see significant gains – but you may also be tempted to blow through it as fast as it comes in. While there is nothing wrong with a little treat here and there, you don't need the whole cake. Mercury in Gemini on the 11th will help you reflect on which decisions are best. Weigh options and be thoughtful before making costly moves. The New Moon on the 18th delivers an epiphany. This could be your "aha" moment where you see exactly what needs to be done – or who you're becoming. Pay close attention to any downloads or omens you receive around that day. On the 21st, the Sun is in your sign, which means it's YOUR SEASON. You've got four weeks to rock this vibe – and strut your stuff! Yay, you! Mercury joins the you party on the 26th, blessing you with all the right words. You'll be able to charm your way into every cool situation – use this to your advantage, and you'll get behind all the velvet ropes. Schedule lots of summer travels when Neptune stations retrograde on the 30th. A trip near the ocean will soothe your spirits.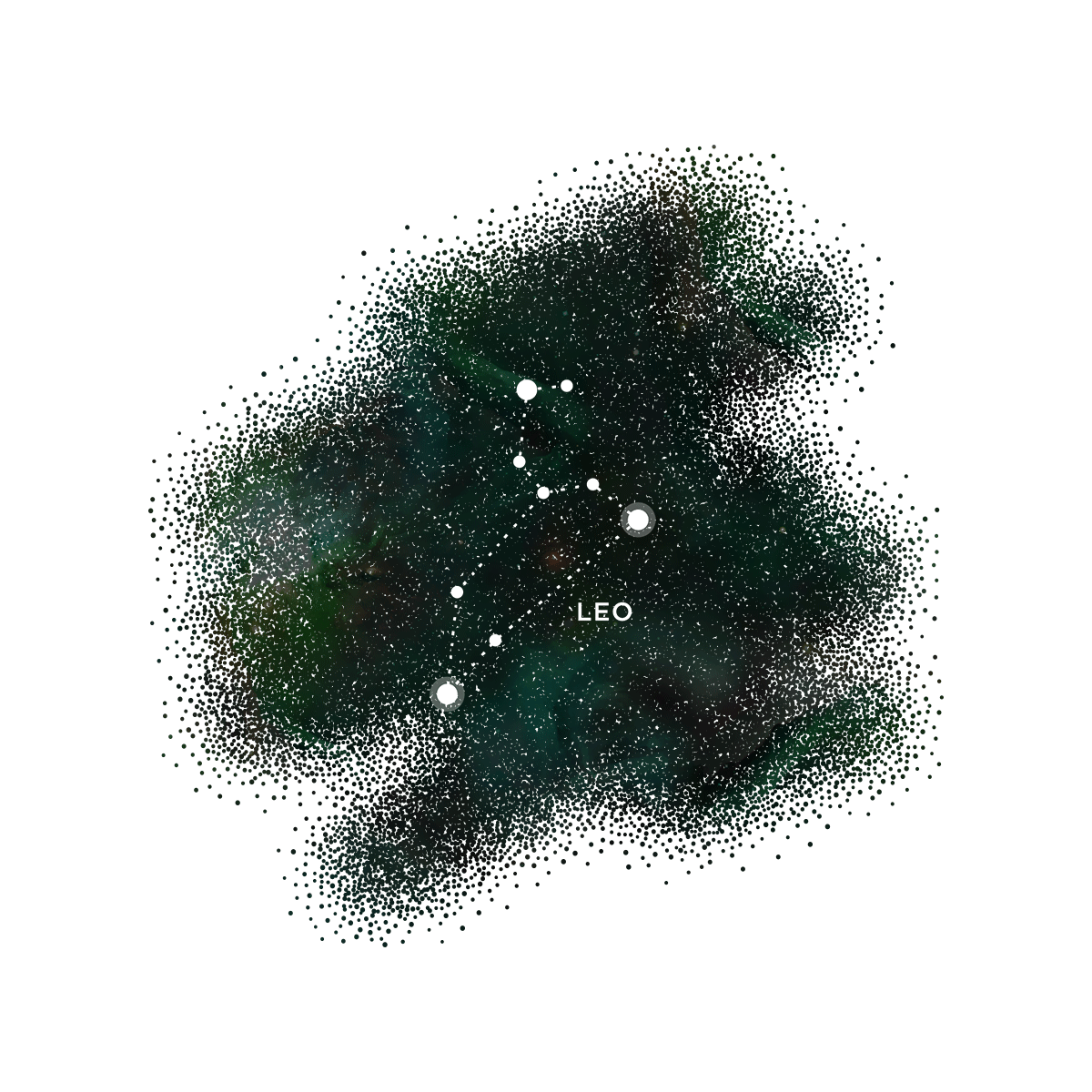 Leo: Get ready to roar like the Lion you are, dear Leo. Mars is in your sign all month, helping you to channel big boss vibes. If you are facing challenges, you will be victorious – provided you're not afraid to get down 'n dirty. Friends have your back, thanks to the Sun sitting pretty in your 11th house. You have the support you need – and plenty of fun events to help you blow off steam. The Full Moon on the 3rd brings the grand finale to a romantic situation. This could mark the end of a relationship. Rest assured, you won't be free for long. Other suitors will line up, making it much easier to say, "Bye, boy/Felicia!" Here's why: Venus will be in your sign for months, starting on the 5th. This puts a glow over you, and suddenly, potential partners are picking up on your scent. For single Leos, this is great news! If you're partnered, this transit will allow your significant other to see you in a flattering light. If they've taken you for granted, a turnaround is possible. Invitations to parties and small gatherings arrive when Mercury flutters through your social sector, starting on the 11th. Getting out of the house will do wonders for your mood. You're meant to be seen – why hide that gorgeousness under a rug? An excellent night for hobnobbing arrives with the New Moon on the 18th. If you get an invitation for a soiree on that date, GO. It could be one of the best shindigs you've attended all year. When your rolling planet, the Sun, sets sail for your house of introspection on the 21st, it signals a time to step away from the party circuit to work on yourself. There is no better time to engage in spiritual or therapeutic practices – make time for wise counsel and inner work. You will feel so grounded if you do! Mercury will partner up with the Sun on the 26th, helping you find the right words to talk it out. It feels good to dump that heavy weight. Start getting real about your financial situation when Neptune stations retrograde on the 30th. No more head in the clouds. Make time to visit with your financial advisor as often as needed until you get your security squared away.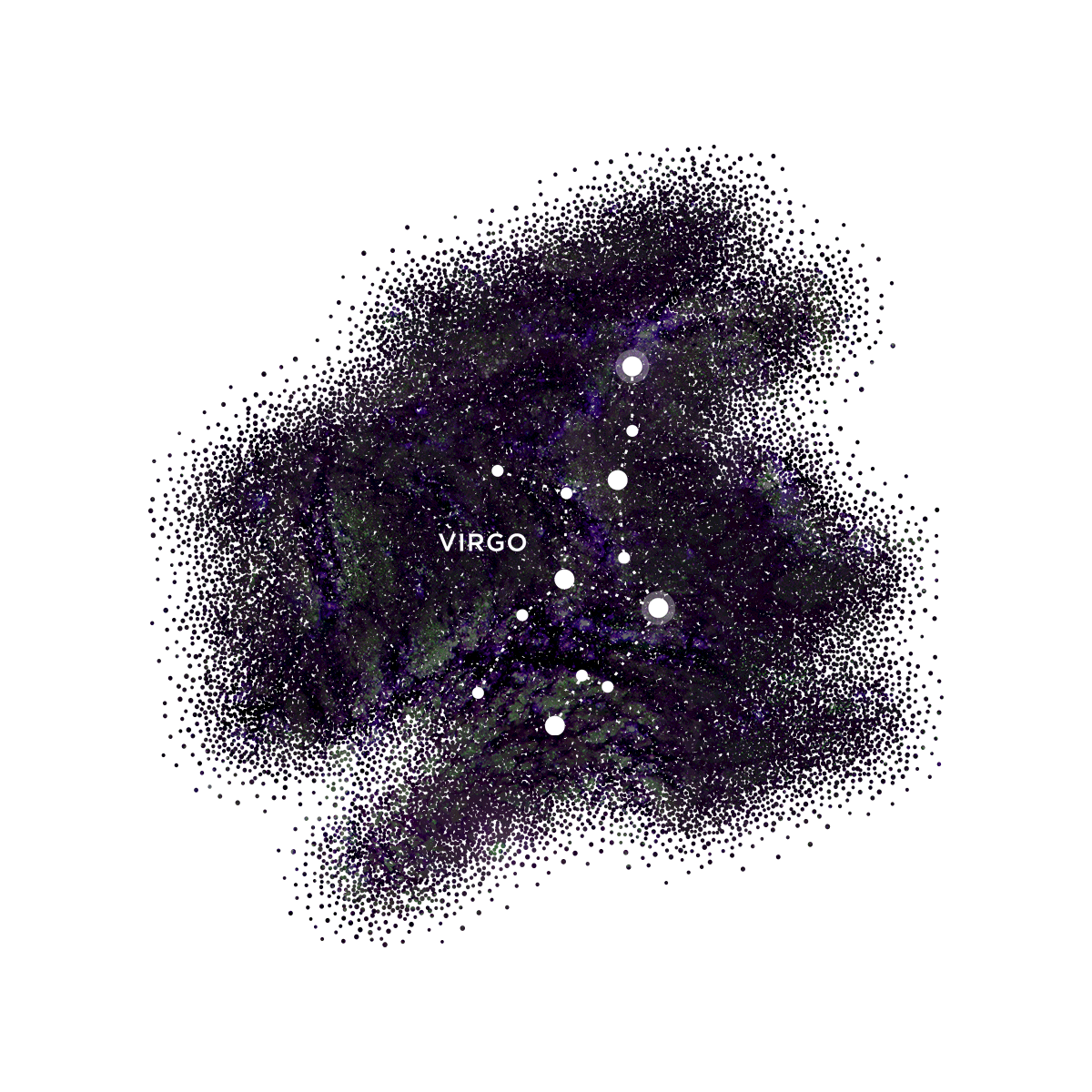 Virgo: Finding the balance between home and career will be challenging this month, dear Virgo. The Sun puts a red-hot spotlight on you at work at the start of June, elevating your status. But on the 3rd, the Full Moon brings a family situation to your attention. You'll need to figure out how to manage your public profile while taking care of private business. Easy? No. However, you are one of the most capable signs of the zodiac, so rest assured, you'll find your way. Private time will bring emotional balance when Venus rests in the introspection sector of your chart. Solitude will help you feel reconnected to self-love. Pampering, meditation, and therapy will restore your sense of wholeness. Because Venus is here for so long (until October 8th), you have plenty of time to work on yourself. This will be the key to handling all the responsibilities resting on your shoulders. Your ruler, Mercury, steps up your leadership when it glides through talkative Gemini starting on the 11th. You can inspire the masses – or your team while it's here, so use your position wisely. An excellent day for success opens up with the New Moon on the 18th. Recognition for a job well done takes your status up another notch. Celebrate with your friends when the Sun cruises into your social zone on the 21st. Mercury will enter that same spot on the 26th, setting you up for a wonderful summer. Catch up with old friends, attend concerts, go to dinner with your family – this fun will lift your spirits. If you're uncertain about a particular person, Neptune retrograde on the 30th will rip the blinders off once and for all. The good, bad, and ugly will be revealed over the next six months. This info will help you make healthy choices, but be aware that decisions won't be easy. Even so, your liberation will make the sacrifice worth it.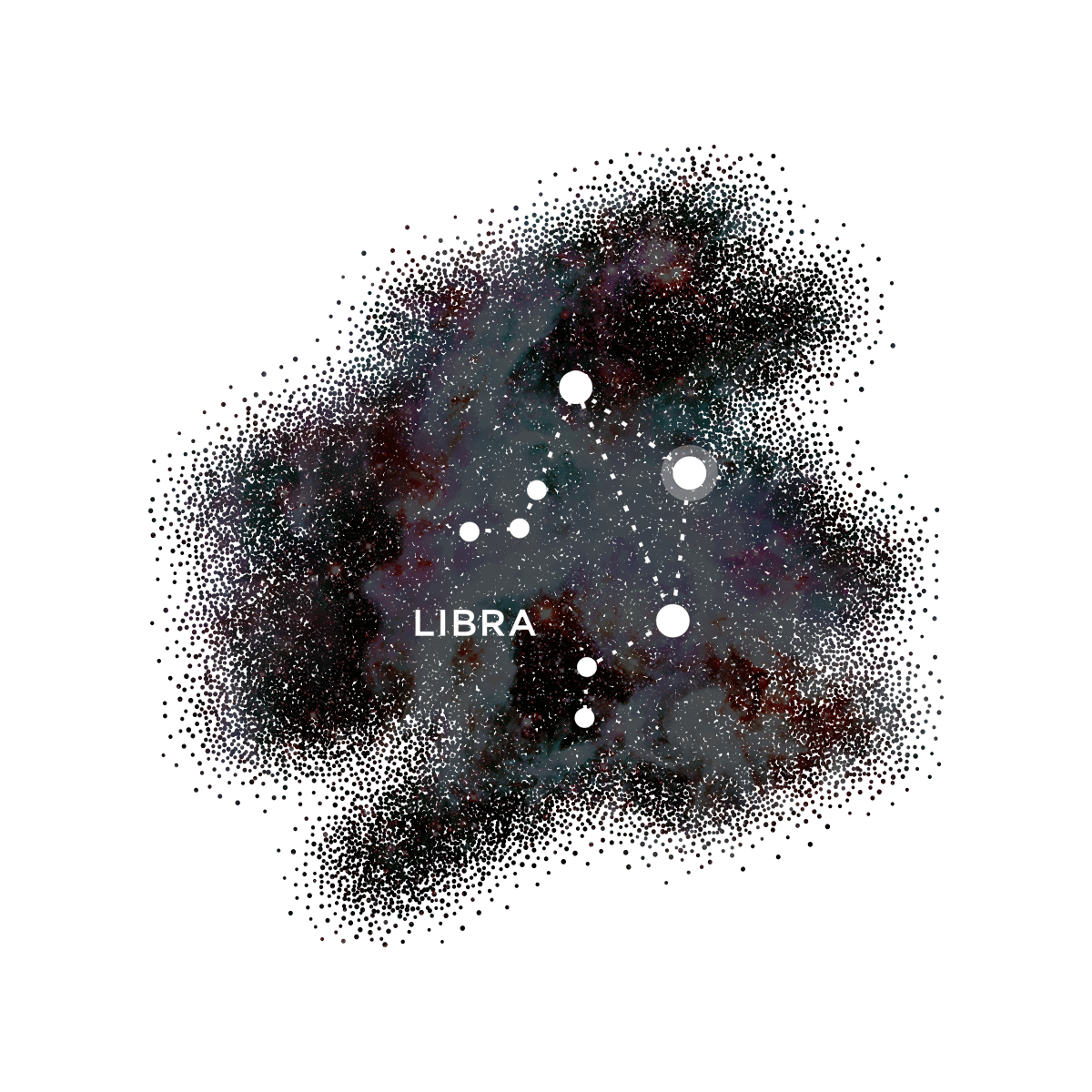 Libra: Summer travels keep you happy this month, dear Libra. With the Sun taking a happy tour through your 9th house, you can be assured that traveling will make your heart joyful, even if your journeys are close to home. The Full Moon on the 3rd would be ideal for an evening at a B&B with your boo or best friend. Romance blossoms on the party circuit when Venus enters bold Leo on the 5th. For single Librans, this is the perfect time to gussy yourself up and be seen. You never know who you'll meet if you put your fine self out there! This transit could mean weddings, showers, or other celebrations too. Since it's hanging around until October, you can expect to enjoy social butterfly status for months! Another great day for travel opens up when the New Moon arrives on the 18th. Perhaps you'll be traveling for a destination wedding or some other event around that time? Or maybe going off on your own romantic adventure! Career gets a total upgrade when the Sun floats into your 10th house on the 21st, followed by Mercury a few days later. A new job or position could put you in the limelight. You're ready for this move, so don't be shy about grabbing the mic or saying yes to that new position. Your star power will carry you through and all the way to the top! Neptune retrograde on the 30th will help you to see where the work problems lie – and how to solve them. Expect to add many more feathers to your cap, boss.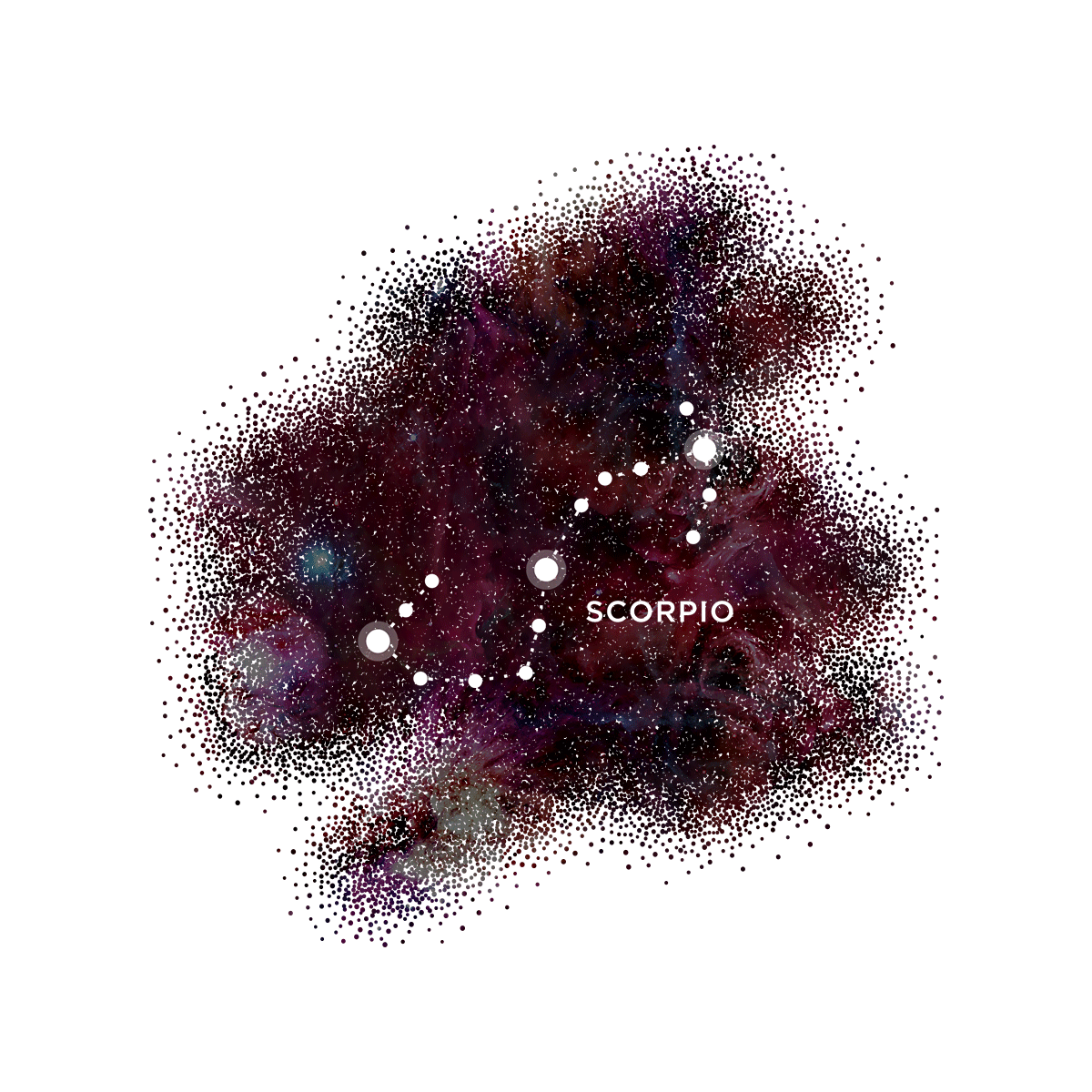 Scorpio: This month will get you back on track financially, dear Scorpio. The Sun is moving through your house of joint resources and debts, helping illuminate the best strategies for investing in your future. Start a new budget when the Full Moon claims space in your money sector on the 3rd, the perfect day for clearing up your blockages (or asking for more). Venus crosses over into your 10th house on the 5th, putting you in the best position for career advancement. It's all yours until October, so work your magic and watch your star rise! Your ruler, Pluto, will be moving back into the communication section of your chart for the rest of the year, beginning on the 11th. Powerful insights and profound conversations will occupy your mind and time. If you need to sort through difficult situations, you'll find your way…and your words. Speaking of words, Mercury sets sail into your 8th house on the 11th. This is an excellent transit for meeting with financial experts. A visit with the accountant or planner could open up new sources of income or investments. The New Moon on the 18th would be the best day to make a power-money move. Again: trust an expert to guide you if you're considering making a big purchase or want to diversify your portfolio. Start planning a world tour when the Sun spends four weeks in your travel house on the 21st. Where do you want to go? What distant shores are calling? Perhaps a journey to the ocean is in order? Grab your passport and go – it will brighten your mood for sure. Mercury will join the Sun on the 26th, removing obstacles (or excuses) for globetrotting adventures. So, go forth and see what the world has to offer (a lot). Neptune's retrograde on the 30th reveals how you've been holding yourself back in love. If it's been a minute since you've connected with someone, you can start to see what you need to do to make love happen.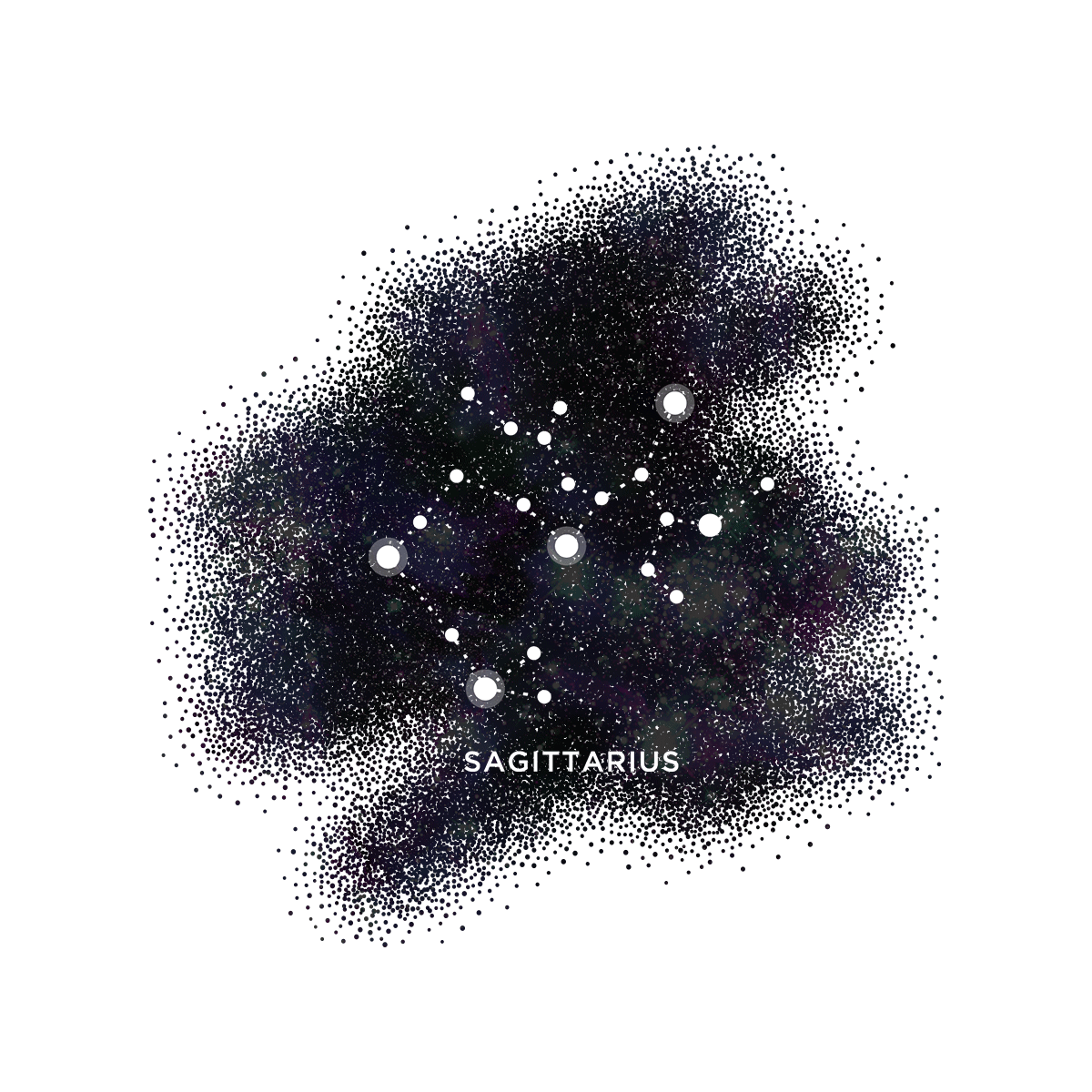 Sagittarius: Relationships are going through an evolution this month, dear Sagittarius. The Sun casts a vibrant glow on current partnerships, making it possible to get things moving in a positive direction. The Full Moon on the 3rd helps you stand as an individual. Yes, you can be connected to someone while still having your own space. This day enables you to find that balance. Romantic travels satisfy your wanderlust when Venus swings through your 9th house from the 5th all the way to October. Trips for two or solo adventures could lead to deeper connections or new liaisons. A mad hookup in a new country? Hmmm…may be. Mercury helps you talk things out and make plans when it enters the sign of Gemini on the 11th. It's also terrific for meetings or interviews. Use that gift of gab wisely, and you could seal important deals! Keep an eye out for new folks entering your realm when the New Moon happens on the 18th. This could be the beginning of a significant pairing – don't underestimate the vibe! Intimacy gets hotter when the Sun creeps into your sexual zone on the 21st, followed by Mercury a few days later. Pillow talk could get downright steamy! Let your talking lead the way to a summer fling or more action with a current paramour. Neptune retrograde on the 30th could spell trouble at home. Family situations could come to light – or a needed home improvement project might need your attention (possibly a plumbing issue). With Saturn also retrograde, prepare to roll up your own sleeves to get this business handled. You can do it!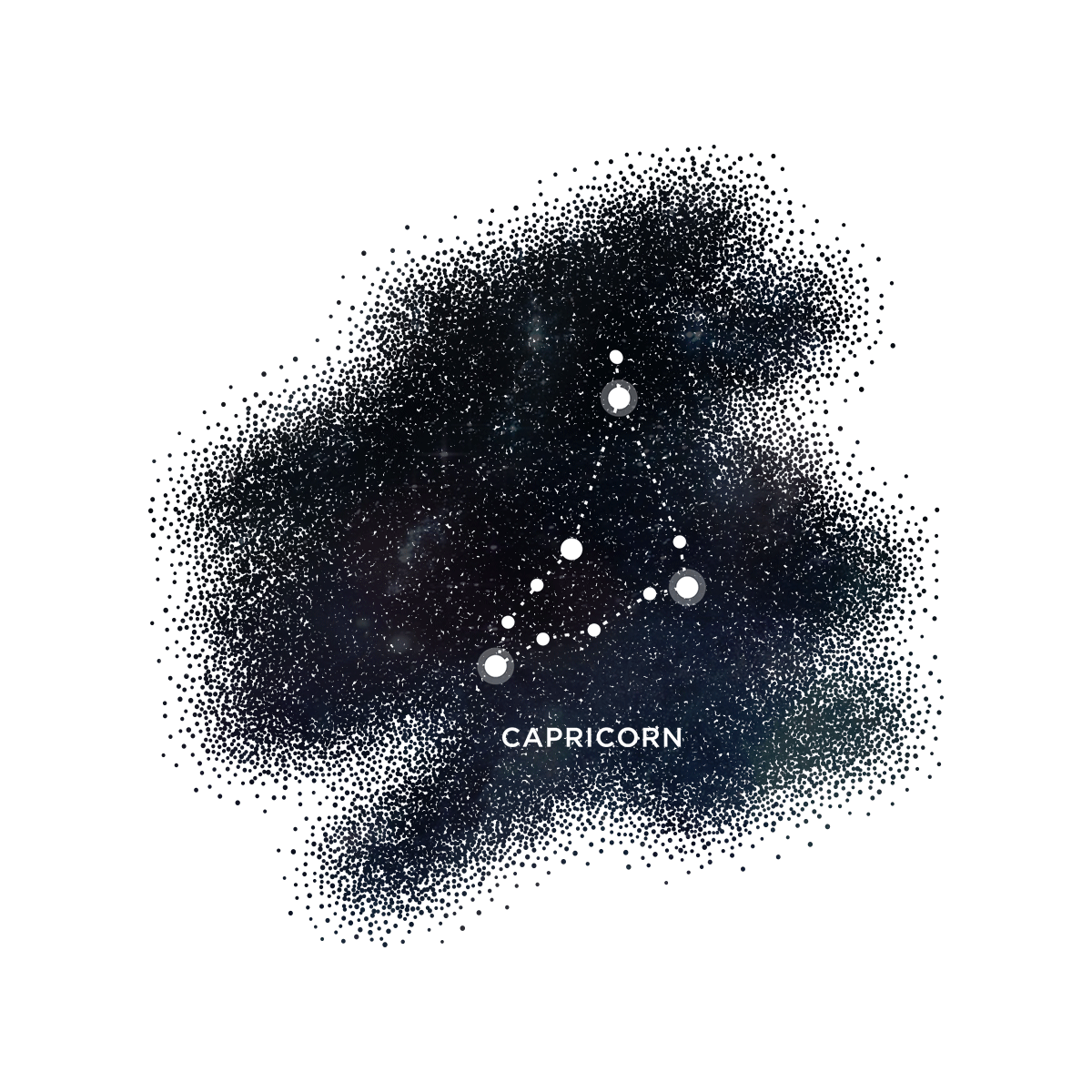 Capricorn: June will find you busy at the workplace, dear Capricorn. You are stepping into a leadership role (your fave), thanks to the Sun gracing your 6th house of work. Rally the team and watch everything unfold beautifully under your steady command. But make sure to take the 3rd off – the Full Moon is your best bet for rest. A day for pampering will keep you replenished for the demands of your job. Money sweetens when Venus takes up residence in the joint finances sector of your chart, beginning on the 5th. You could attract more cash -, or your partner may see their income rise. It's also possible you'll spend the next few months sorting out what's yours, mine, and ours. Pluto moonwalks back into your sign on the 11th, which could provide just the right amount of willpower to make significant lifestyle changes. You've been working on self-improvement for some time, and this blast of Pluto power will help you refine your rough edges. By the time Pluto leaves your sign in January, you'll be at your best and, dare I say, your G.O.A.T. version! Your ruler, Saturn, will station retrograde on the 17th, giving you the ability to see where you need more structure. Whether you're trying to get your calendar wrangled or work out a new budget, this transit helps you find the sturdiest solution. A golden career opportunity arrives with the New Moon on the 18th. After all the hard work you've been doing, this could be the moment you've been waiting for. A promotion or new offer could propel you in an exciting – and lucrative – direction. Relationships get spicy when the Sun sashays into your 7th house on the 21st, followed by Mercury on the 26th. Summer loving – you'll be having a blast!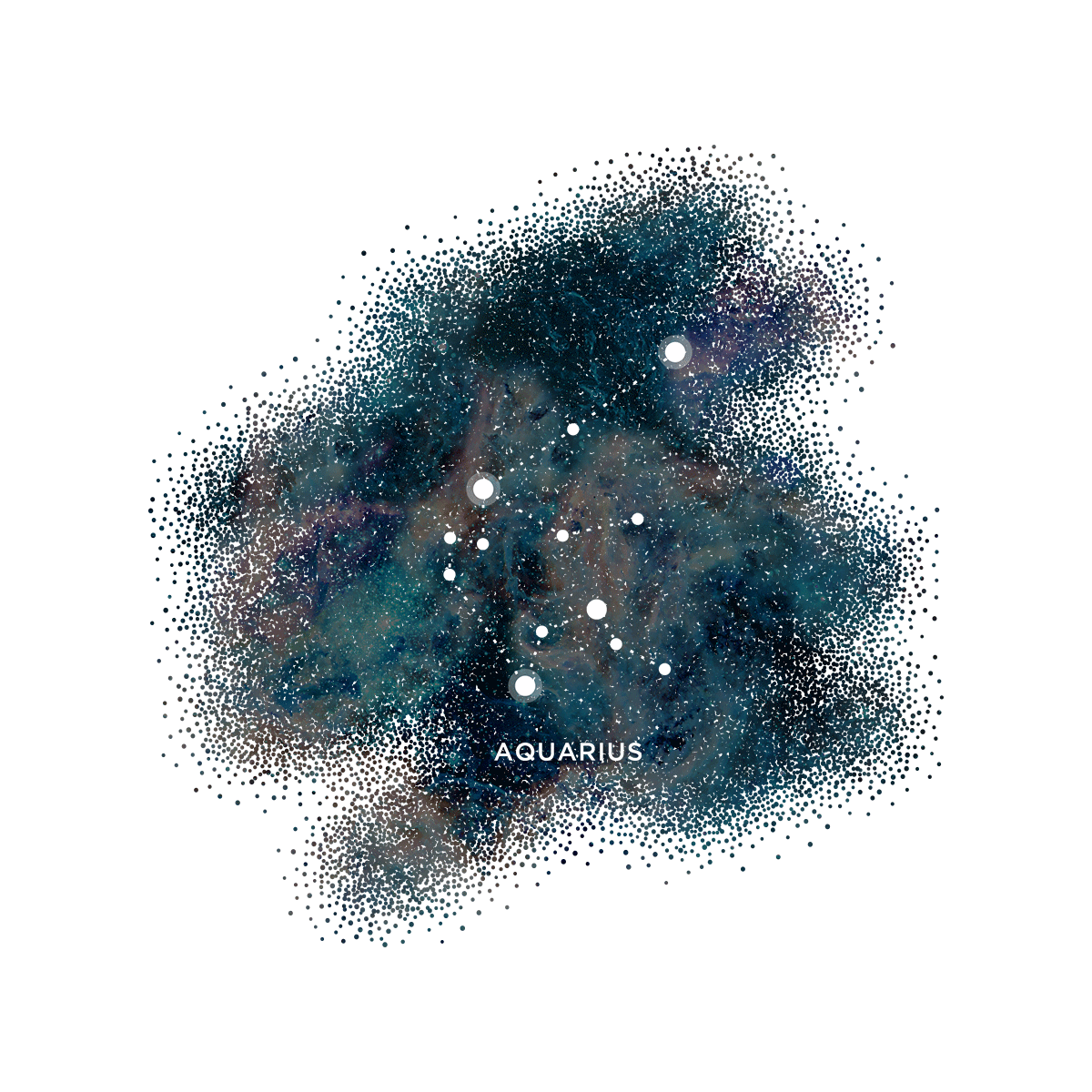 Aquarius:

Are you looking for love, dear Aquarius? This month holds potential for finding a genuine connection, thanks to the Sun sitting in your romance zone. But here's the deal: it won't happen if you don't put yourself out there. It's time to get social once the Full Moon glows up on the 3rd. The more you're out and about, the more options you'll have. It's also wise to update your dating profiles if it's been a minute. This energy could manifest at a new level if you're already partnered. Perhaps an engagement, baby, or wedding may be in your future? More good love news: Venus moseys into the relationship sector of your chart for an extended stay, beginning on the 5th. As you can see, there is no better time to get your love life moving in the right direction! Pluto leaves your sign for the rest of the year on the 11th. The past few months may have felt like the start of a metamorphosis. Now it's time to return to the cocoon and finish the self-work you've been doing for over a decade. Saturn retrograde in your 2nd house on the 17th is the perfect transit for reviewing your finances. You've got a few good months to analyze your earning and spending. By the time the ringed planet stations direct in November, you'll be in better shape overall. A fantastic day for new love or investing your cash occurs with the New Moon on the 18th. If you're looking for the right moment to make your romantic or money move, this is it. Get ready for a bustling work environment when the Sun enters your 6th house on the 21st, followed by Mercury a few days later. The energy will be a bit intense at times, but this suits your need for mental stimulation. Ps Neptune direct on the 30th will reveal some helpful financial information. Over the next few months, you might become privy to new income streams or other sources of hidden cash.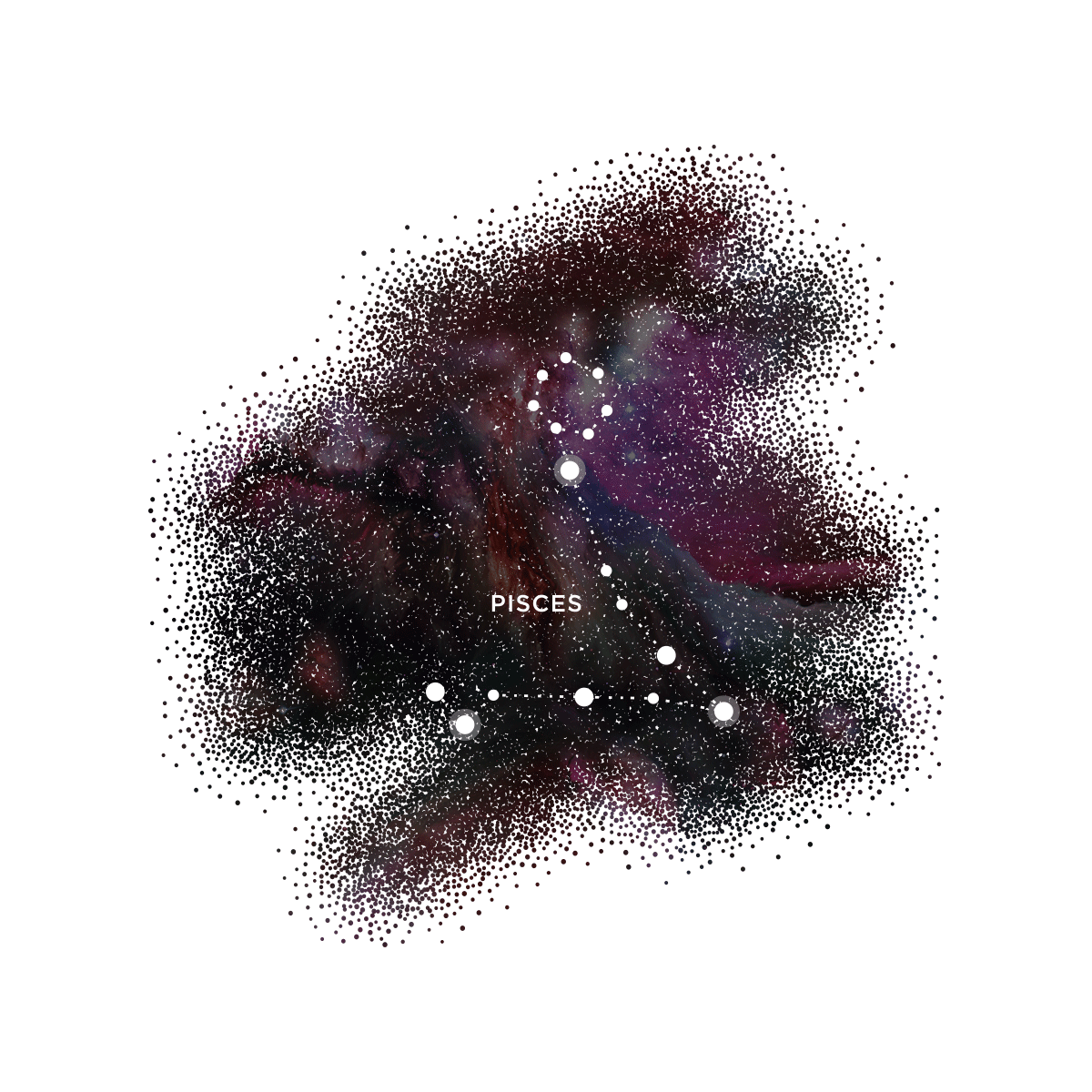 Pisces: This month, you must get serious about what you're trying to create or where you want to live, dear Pisces. The Full Moon on the 3rd might illuminate new ideas and potential directions. You also have the Sun in your home zone, providing the perfect foundation to build something unique. In other words, the conditions are being laid early in June for bold creativity and new digs. Begin the month with a bold vision – and then start doing your part to manifest your goals. You're ready to make the magic happen once Venus starts dancing through your 6th house of work on the 5th. This is a hella creative transit, and it holds court until October – plenty of time to produce all the artsy ideas you can conjure up! Also: Saturn will be retrograde in your sign from the 17th through November 4th. This delivers the discipline needed to keep going. At times, you may feel like you've bitten off more than you can chew, but Saturn retrograde will nudge you along. A change in your home life is possible when the New Moon turns up on the 18th. If you're thinking of moving, this is a good omen. Of course, that change could also be centered around a loved one. Perhaps someone moves out or has an exciting announcement to share. Either way, it's a fantastic day for your living situation or family. Creative bursts turn major once the Sun flies into your 5th house on the 21st, followed by Mercury on the 26th. This combo will help you move past blocks and find new sources of inspiration. Once your ruler, Neptune, stations retrograde on the 30th, you'll have clarity on how to turn these ideas into something tangible – and profitable. You may be on to a highly inventive period – and this could put you on the map.

Hey you! I have a free series for astro-newbies: Star School.
I've also got a book you might want to check out: Astrology For Real Life – A No B.S. Guide for the AstroCurious.
My newest book: Twist Your Fate: Manifest Success with Astrology and Tarot.
Astro-Biz Digest
Hey! Want to find out the optimal dates for everything on your business to-do list? Check out The Astro-Biz Digest. It's a forecast + planning guide especially for entrepreneurs. YAY!