Monthly astrological forecasts and horoscopes!
OCTOBER 2020
As we move toward what might be the most important – and complicated – election in our lifetime, October is framed by two Full Moons with a Mercury retrograde smack in the middle of it all. Is this a trick or a treat? We'll have to wait 'n see. 
Let's start by talking about that Full Moon in Aries on the 1st. Full Moons signify an ending, closure while Aries wants to get things started. It's almost like the energy is chomping at the bit to do something…but what? Start by examining what plans for the year have not been working out. What did you start that seemed to fizzle? Then, let go of what seems to be stalled so you can begin clearing the path for new avenues in 2021. I would also highly recommend a burning ceremony. Write down everything that you're ready to release on a piece of paper. Then, toss that into a fire and let it burn, baby, BURN. 
After a few weeks in passionate Leo, Venus in Virgo on the 2nd brings the romantic energy down a notch or two. Instead of loud 'n bold, this transit of the goddess of love prefers a thoughtful, gentle approach. Acts of service and nurturing bring more results. Think of ways you can take care of your loved ones – and the chances for closeness will multiply. 
Pluto direct on the 4th is your green light for taking back your power – or fighting the powers that be. After months of retrograde action, we've all had the opportunity to review our relationship with authority and control. What have you learned? How will you stand up for yourself or others? It's time to take command of your life – and for leaders to step up to the plate and challenge wannabe dictators. 
Take a deep breath and slow your roll for a few weeks when Mercury retrogrades on the 13th until November 3rd. If anything can go wrong, the three weeks of this transit could bring it. Tech drama, travel woes, and major communication faux pas could keep everyone on edge – right up to the election. Mercury will be direct in the afternoon, right as we're all heading to the ballot box. As the evening rolls on, we're on pins and needles, waiting for the outcome. Keep in mind that Mars will be retrograde that day too – no matter how clear the results may be, someone may want to mount a challenge. 
New Moon in Libra on the 16th signifies new possibilities for partnerships. Not just romance but also business and other sorts of collaborations. Relationships begun around this day have a chance to go far. Current relationships could take an important next step. This New Moon could also renew cries for social justice. Signs of progress are coming soon – but we still have a long way to go. 
The Sun in Scorpio on the 22nd wants us to go deep and get answers. The weeks that the Sun moves through the sign of the Scorpion are best for research, looking under the hood, and seeking the truth. It's also most excellent for intimacy. The urge to merge intensifies, so be ready for hot nights as the weather begins to cool down. Trust your gut as much as you can – it will not steer you wrong.
Mercury retrogrades back into Libra on the 27th, which could put the spotlight on justice, fairness, and legal matters. Issues unresolved earlier in the year are under the hot lamps, right as we careen toward the election. 
But there is a bit of good news: Venus will in Libra on the 27th until November 21st. Venus rules Libra, so it's happy as a half-shelled clam with a goddess on top. During these weeks, romance is on the rise, and relationships can deepen. The drumbeats for fairness are getting heard – and there may be some decisions made that seem to move us in the right direction. Women will be in the spotlight (Kamala?), inspiring us all.
The Full Moon in Taurus on the 31st at 10:50 AM EDT brings us down to earth in the most gentle way. This is a time to rest up, for the frantic week that follows. Conserve your energy, practice great self-care, and do something that grounds you. Then, get organized and ready to vote on November 3rd. You can bring change but only if you do your part. This Full Moon wants you to get ready for that. Nothing spooky about creating the future you want at the ballot box. 
Finish 2020 strong with The Tarot Lady's Ultra-Deluxe Superfly Astrology Guide for 2020!
Get ready for 2021 with The Tarot Lady's Ultra-Deluxe Superfly Astrology Guide for 2021!
Psst…If astrology leaves you confused AF, you need to get my new book: Astrology For Real Life – A No B.S. Guide for the Astro-Curious. Available everywhere books are sold!
Annnndddd here's your personal monthly horoscopes: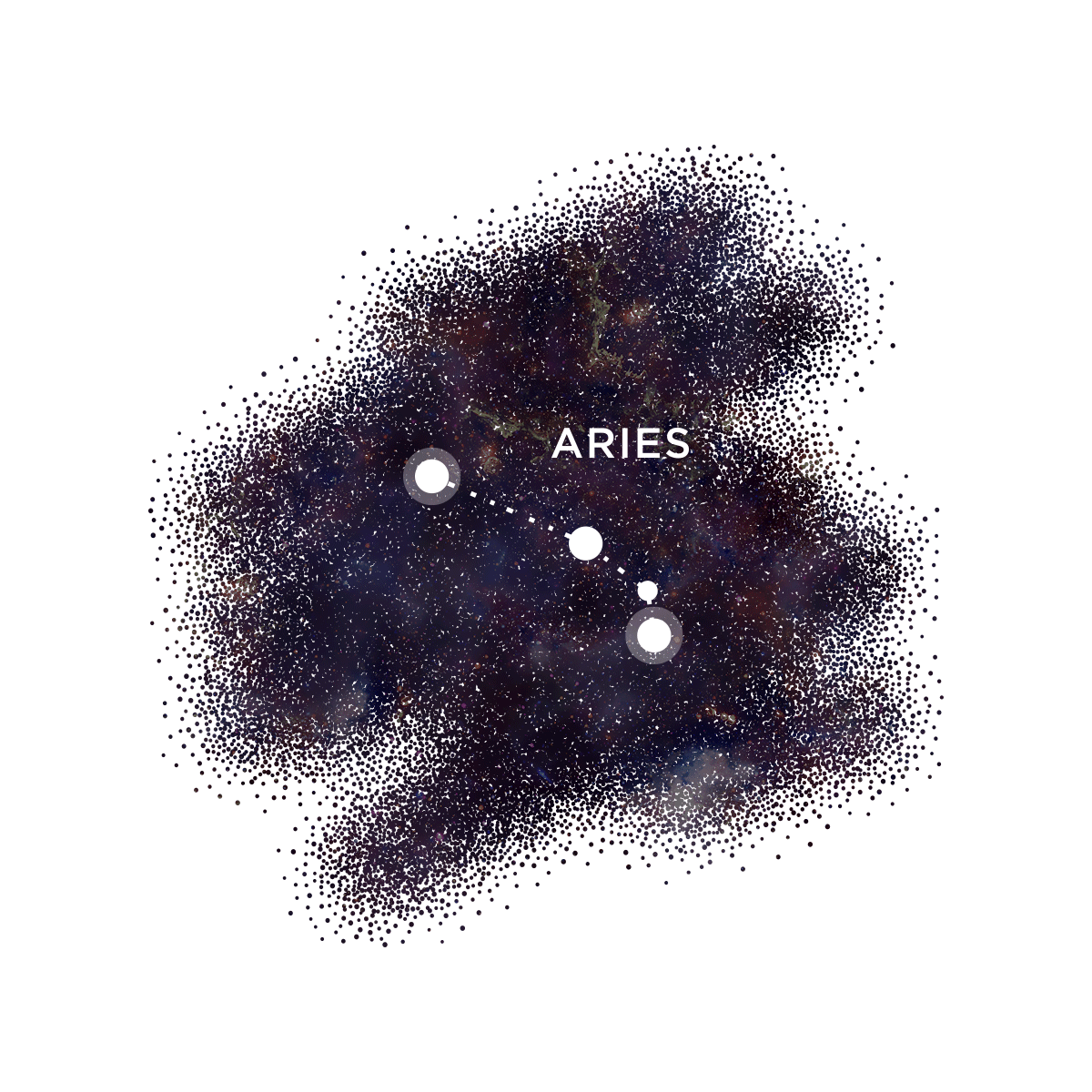 Aries: Your roll has been slowed to a crawl, dear Aries. With Mars, your ruling planet, retrograde in your sign, it's hard to stay motivated this month. Take your time, keep your impulses in check, and hold your fire. The Full Moon on the 1st also lands in your sign, signifying a chance to let go of those old stories that no longer reflect on who you are. Focus on the image you want to present to the world, and sheer off anything that doesn't fit. You can shine at work when Venus shimmies into your 6th house on the 2nd. This transit gives you the ability to charm the top brass, or anyone on your team. These people skill will ensure you get the job done beautifully. Pluto direct on the 4th allows you to assume the role of leader at work or in your community. You're naturally bold so why not blaze trails for all? Mercury retrograde from October 13th – November 3rd could bring some unwelcome financial news. Unexpected expenses or tax drama might create a speed bump in your plans. Be sure to consult with an advisor if things get confusing. It's too easy to make mistakes if you go it alone. The New Moon on the 16th opens the door for a new partnership – or an up level with a current one. If you're looking for love or trying to forge a stronger connection, this day could make that wish come true. The Sun enters your 8th house on the 22nd, creating greater chances for intimacy. Closeness is possible if you're willing to get vulnerable. Watch out for miscommunication when Mercury slips into your 7th house on the 27th on the same day that Venus does. A few wrong words could hurt feelings. Practice tact if you want to keep the peace. Thankfully, Venus helps to smooth things over if you put your foot into it. The Full Moon on the 31st brings a change in your income. This could be the end of a job or assignment – or an opportunity to reassess a major detour in the way you've been handling your resources. No matter where you stand at this time, it's never too late to get it right.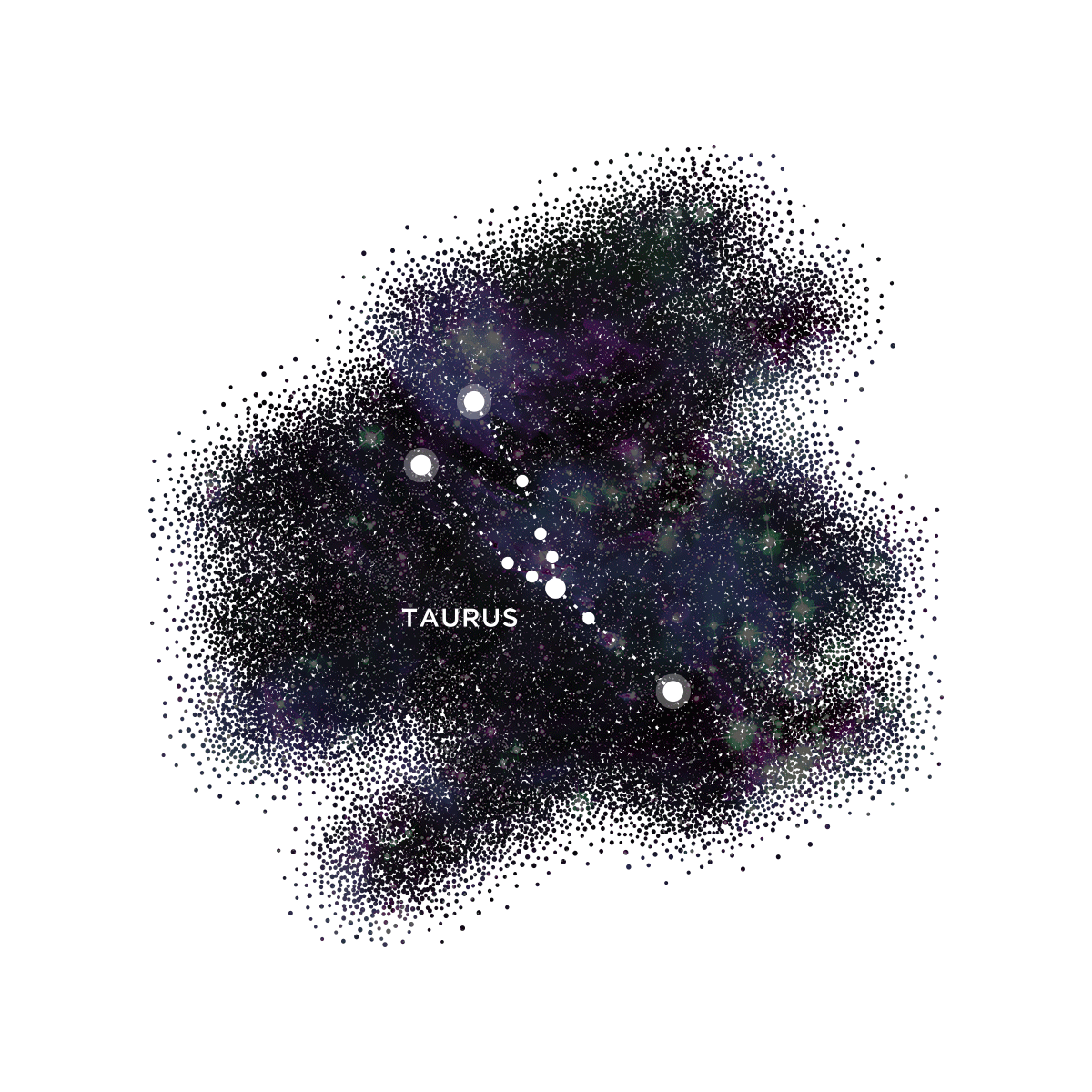 Taurus: If you feel more sluggish than usual, blame it on Mars retrograde hanging out in your 12th house, dear Taurus. This month is best for oodles of self-care. While others rush about, you must schedule in time for chilling. The Full Moon on the 1st gets the ball rolling…err…stalling. If you decide to take that day off, the cosmos won't mind. Pour a hot bath, throw in a glitter ball, and soak as long as you'd like. (Sometimes the best insights come in the tub! Pay attention to any flashes of inspiration that arise.) Your ruler, Venus, will be sitting pretty in your 5th house beginning on the 2nd. This transit opens up romantic doors and creative inspiration. The muses are singing, and hearts are aflutter with the promise of love. Share your philosophical view of the world when Pluto stations direct on the 4th After months of retrograde action, you've gotten way more clear on what you believe. But watch out when Mercury begins its final retrograde of the year on the 13th. It will be too easy to make a misstep with relationships. Wires can get crossed and words misconstrued. Speak mindfully and listen more if you wish to minimize misunderstandings. The New Moon on the 16th presents an intriguing opportunity. This could be a new job or position. It's worth saying yes – but do read the fine print before signing a contract. Commitments are possible when the Sun blazes into your 7th house on the 22nd. Whether you're saying "I do" to your boo or negotiating a deal at work, the vibe is overall positive. Mercury and Venus begin dancing in your 6th house not he 27th, creating conflicts around compromise. You'll need to find a way to lead your partners, even if it means stepping on a few toes. Halloween's Full Moon is your green light for a reinvention. Ready to reveal a new you? This is your chance. Let's see your evolution!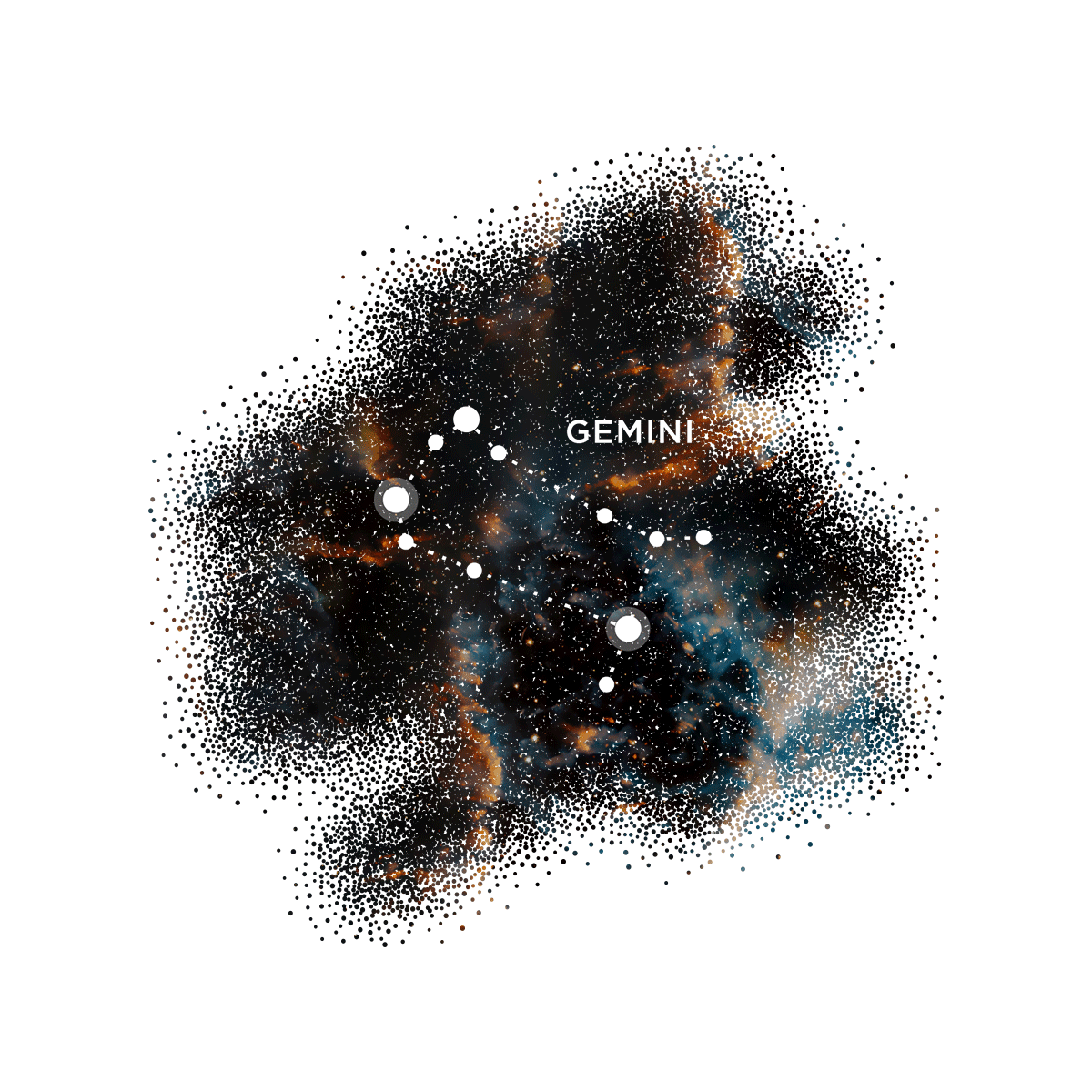 Gemini: Friend with benefits or true love? You might be asking that question this month, dear Gemini. Mars retrograde in your 11th house of friends opposing that Sun in your 5th creates friction and confusion. Signals are bound to get crossed, especially when your ruling planet, Mercury, goes retrograde mid-month. Curb your tendency to be fickle in October if you want to avoid turning your life into a rom-com. A friend reveals their feelings on the 1st when the Full Moon illuminates your 11th house. This could start the fire burning, but again, you'll want to keep the pace slow. Beautify your nest when Venus crosses into your domestic sector on the 2nd. Keep yourself busy with home decorating projects, and you'll stay out of trouble. Pluto direct on the 4th could bring financial goodies. You've had plenty of time to explore your relationship to money – and now you can start building real security. But watch that you don't out-clever yourself when Mercury stations retrograde on the 13th. A few faux pax on the job may hurt your rep and prove to be costly. Be cautious with your words and know when to shut your trap. The New Moon on the 16th could find an exciting newcomer catching your roving eye. Should you go for it or not? My advice: give this time, especially if you're already in the middle of some other romantic shenanigans. A leadership possibility is yours at work when the Sun saunters into your 6th house on the 22nd. Go for it but take a serious approach. With Mercury still retrograde until November 3rd, you do cannot afford to be flippant. Eyes are on you – be a pro. Mercury and Venus will collide in your 5th house on the 27th, and suddenly the stakes are high for a romantic mess. You could find yourself in a triangle or having second thoughts about that fling with your bestie. Cool your jets, clear the air as much as possible, and stop making things complicated. The Full Moon on Halloween is best for sitting out the festivities and spending time contemplating what you want. Are you ready for a commitment or are you best on your own for now? Only you can decide that – and only after you've stepped away from those flirty distractions.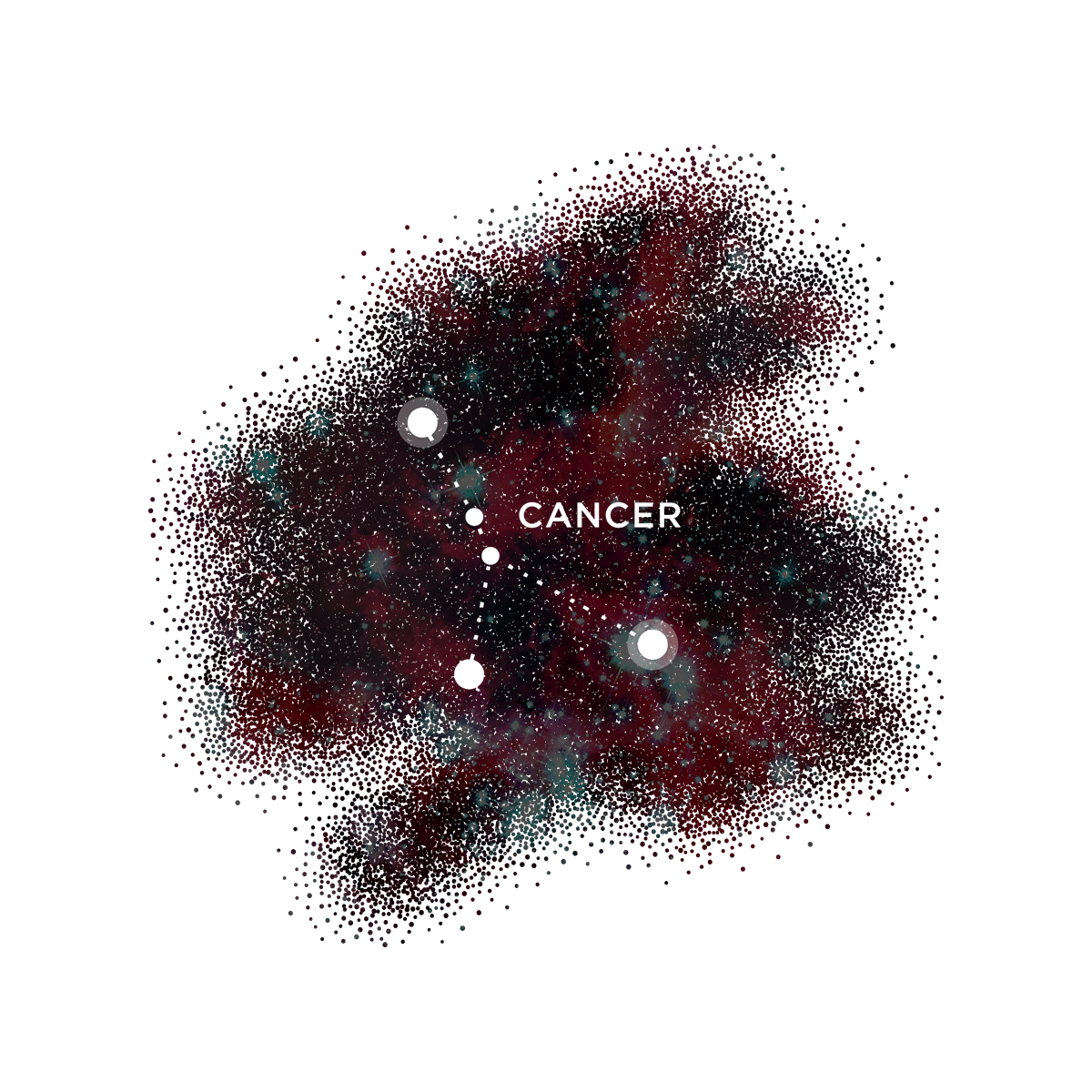 Cancer: You may be torn between your public and home life this month, dear Cancer. The Sun is resting up in your 4th house, which means you may be moving into hibernation mode. But Mars retrograde and a Full Moon on the 1st indicate your career needs attention to. Something is pivoting, and a wind down is on the way. You are being called to release certain parts of your career now. Sure, you've identified with your work for a long time. But now? It's time to shed that old identity as the gears begin to shift in a new direction. Venus in your 3rd beginning on the 2nd allows you to exit stage right with as much grace as possible. This pivot isn't going to be as hard as you think. As your work life metamorphosis unfolds, you'll be excited to see where you're heading next. Find balance in your relationships when Pluto stations direct on the 4th. If you've been giving your power over to others, knock it off. But be sure to practice patience when Mercury goes retrograde on the 13th and hangs tough until November 3rd. Challenges with loved ones add a wet blanket element, tempting you to retreat into your shell. You don't need to avoid confrontation – instead, work on those boundaries, even if you experience a few slip ups. Start home improvement projects get ready to purchase real estate when the New Moon lands in your 4th house on the 16th. Keep in mind that Mercury will be retrograde though – you'll want to examine contracts with great care. Do not sign anything until you've gone over it with a magnifying glass. Creative projects occupy your time when the Sun drifts into your 5th house on the 22nd. You'll have weeks to express yourself in new, dynamic ways. Could this be the start of a new artsy career? Maybe. Mercury and Venus will be tangling in your 4th house starting not eh 27th. There may be a few days where your family tests your patience like never before. Look for compromise but don't be afraid to set a boundary. The Halloween Full Moon would be perfect for a neighborhood bash. Gather your community and find a way to host a safe, socially distant shindig. Masks required – and monster ones preferred.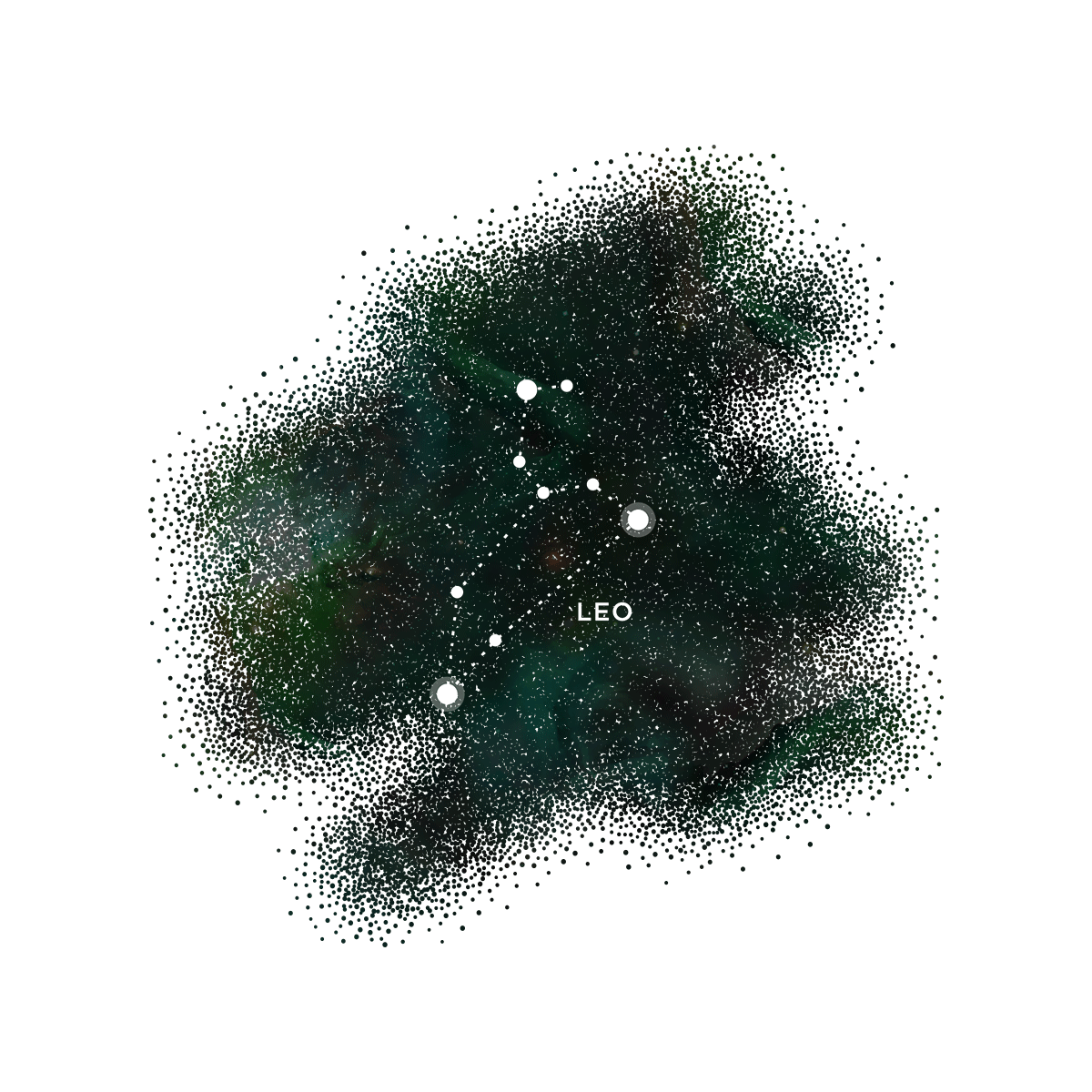 Leo: You've got grand ideas, dear Leo. Be patient because you may not be able to act on them just yet. Mars retrograde is slowing you down for the time being. Is that so bad? Nope. Schedule in a day off somewhere far on the 1st to view the first Full Moon of October. This day has magic for you and may feel like a cosmic reset. Finances improve when Venus sashays into your money sector on the 2nd. If your budget has been tighter than a pair of Spanx, you'll finally have some breathing room. Pluto direct on the 4th could find you taking on a leadership role at work. You've been gunning for this for months – now the crown can be yours for the taking. Don't lose sight of home base when Mercury stations retrograde on the 13th in your 4th house. Unexpected household expenses could quickly deplete your reserves. If you've been playing it safe, you'll cover that with ease. But if you haven't…you could turn your financial beat back around to the red zone. The New Moon on the 16th clears the path for you to make a move on one of your brilliant schemes. Go forth but step carefully. Once Mercury is direct on the November 3rd, the wind will be at your back. You're the center of every fall family gathering when the Sun takes up residence in your 4th house. As the holiday season looms, your home is the place to be. Send out the invites for cozy family meals. Watch out for communication breakdowns when Mercury slides back into your 3rd house on the 27th. Your big mouth could get you into serious trouble. Thankfully, Venus will be in that house on the same day, helping you find the best bon mots to clean up the mess. Another Full Moon on the 31st brings important news about your career. Something is coming to a close – and a new chapter is on the way. Close the door behind you and look ahead. Next month will reveal a stimulating new path. This could be the start of something big (maybe one of those ideas taking off at last?)!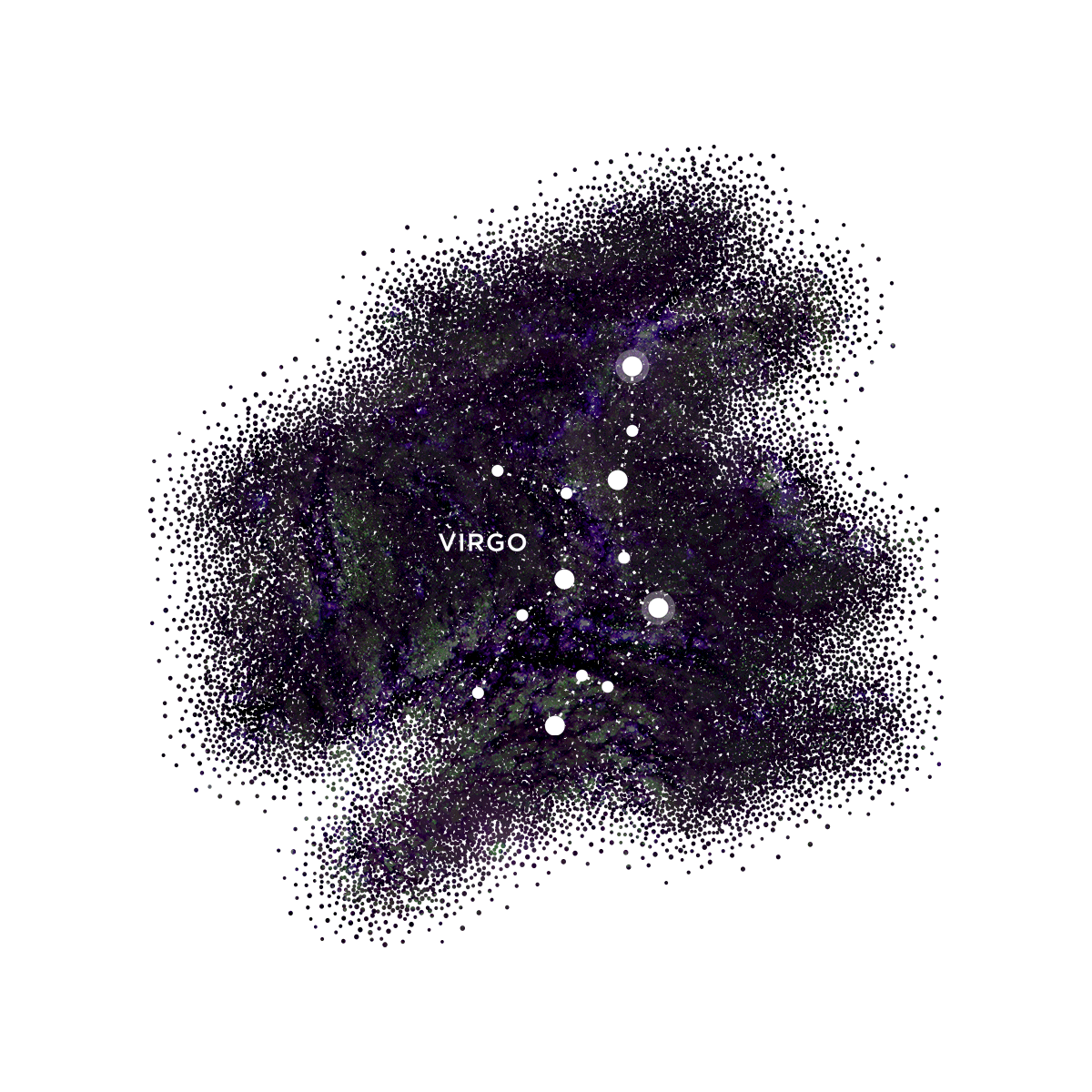 Virgo: October could find you cleaning up your financial world, dear Virgo. It begins with a Full Moon in your 8th house on the 1st. Use this day to assess your current state of affairs. Are you where you want to be? Or is your fiscal life a hot mess? An audit will give you the information needed to get it together. Venus in your sign starting on the 2nd increases your charm, which helps to win people over to your side. Whether you're fighting or negotiating, your powers of persuasion are working to your advantage. Pluto direct on the 4th casts a spell on your relationships. Love feels intense, sexual attraction is in the air, and it's possible to meet a kindred spirit. Of course, if you'll want to keep your feet planted on the earth so you don't get carried away with romantic fantasies. This is especially critical when Mercury stations retrograde in your 3rd house, clouding your usually impeccable judgment. It may be too easy to fall for that ne'er do well so do not ignore any red flags! A fresh source of cash shows up when the New Moon lands in your 2nd house on the 16th. This could be a new job, promotion, or side hustle. Your situation is starting to look up! Start planning some trips for apple picking and sight seeing when the Sun illuminates possibilities beginning on the 22nd. Just make sure you check your cash flow first around the 27th when Mercury backslides into your 2nd house and Venus joins the spending party. That new income that came in around mid-month could quickly disappear if you're letting wanderlust take you to expensive locales. Halloween finds a Full Moon in your 9th house, the best day of the month to head out of town for a festive weekend. Slap a protective mask on your beak and get ready for tricks 'n treats!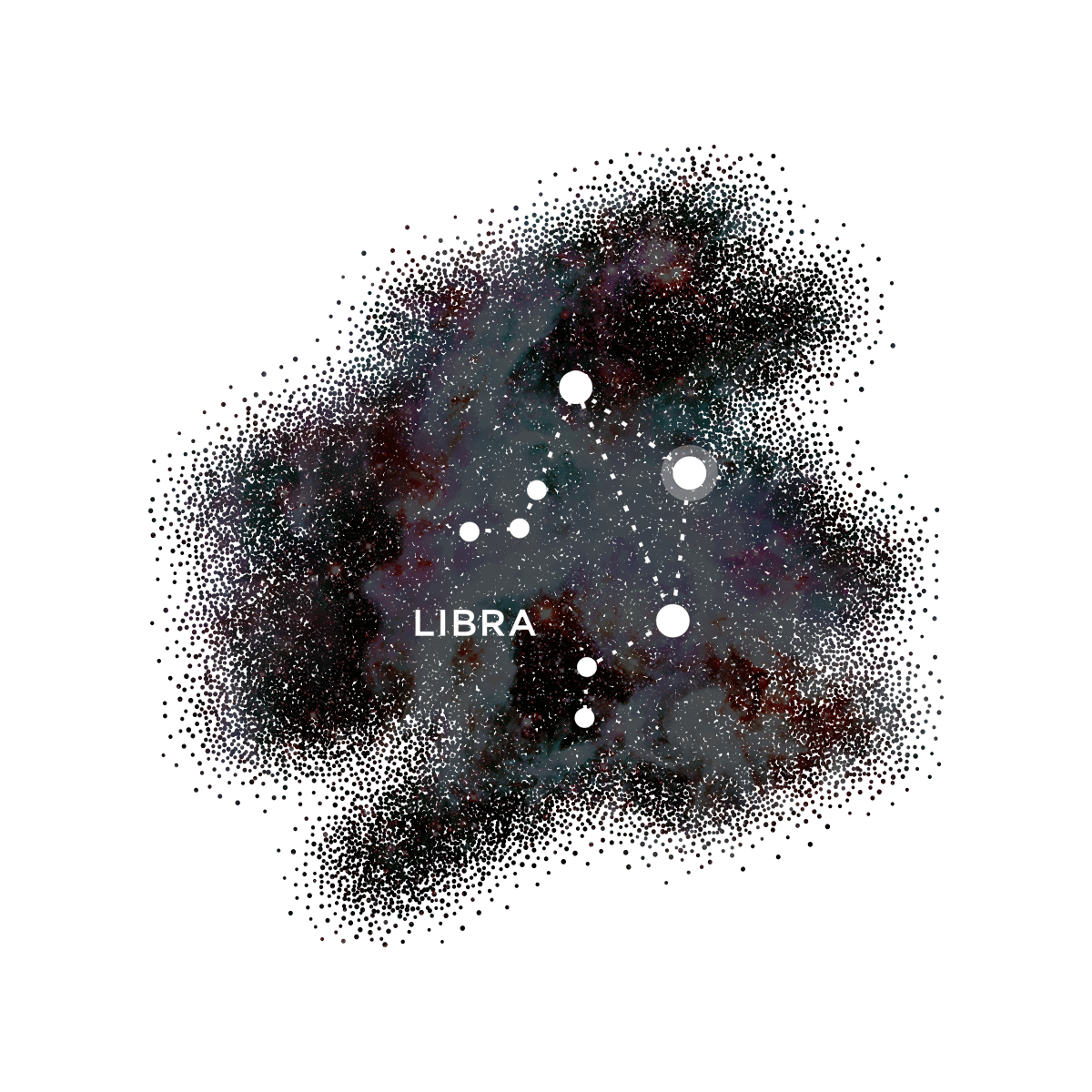 Libra: It's Libra season, which means the Sun is shining brightly on you. This is your month to express yourself in all your Libra glory! You also have the opportunity to explore your individuality in relationships, starting when the Full Moon lands in your 7th house on the 1st. Libras are known for being about the "we" factor, often to their own detriment. Now is the time to stand up for yourself and let others know what YOU need. Your ruler, Venus, will be sitting in your 12th house starting on the 2nd, activating your compassion. The weeks that follow are marvelous for giving back but don't forget to allow others to support you as well. Pluto direct on the 4th may motivate you to transform your home or family life. You've had plenty of time to picture your ideal nest – now you can get to work to make that happen. Just make sure you've got your cash game figured out. because Mercury stations retrograde on the 13th and will slip back into your sign on the 27th. Finances could get unpredictable and more than a few slips of the tongue could find your reputation taking a hit. The New Moon on the 16th provides a chance to showcase a new look. Throw on some fresh duds and a wig – and you're good to go! Creative ideas for making and managing money are yours when the Sun heads into your 2nd house on the 22nd. Even if your cash flow is a bit unstable, you have the power to generate new sources of income for the four weeks that the Sun hangs out here. Venus joins Mercury in your sign on the 27th, allowing the best you to come forth. You may still have hoof in mouth syndrome until November 3rd (when Mercury stations direct). but at least you can figure out a way to smooth it over with your usual charm. The Full Moon on the 31st brings a sign from the Universe you don't want to ignore. If you get an omen of any sort, it may prove to be auspicious to future events.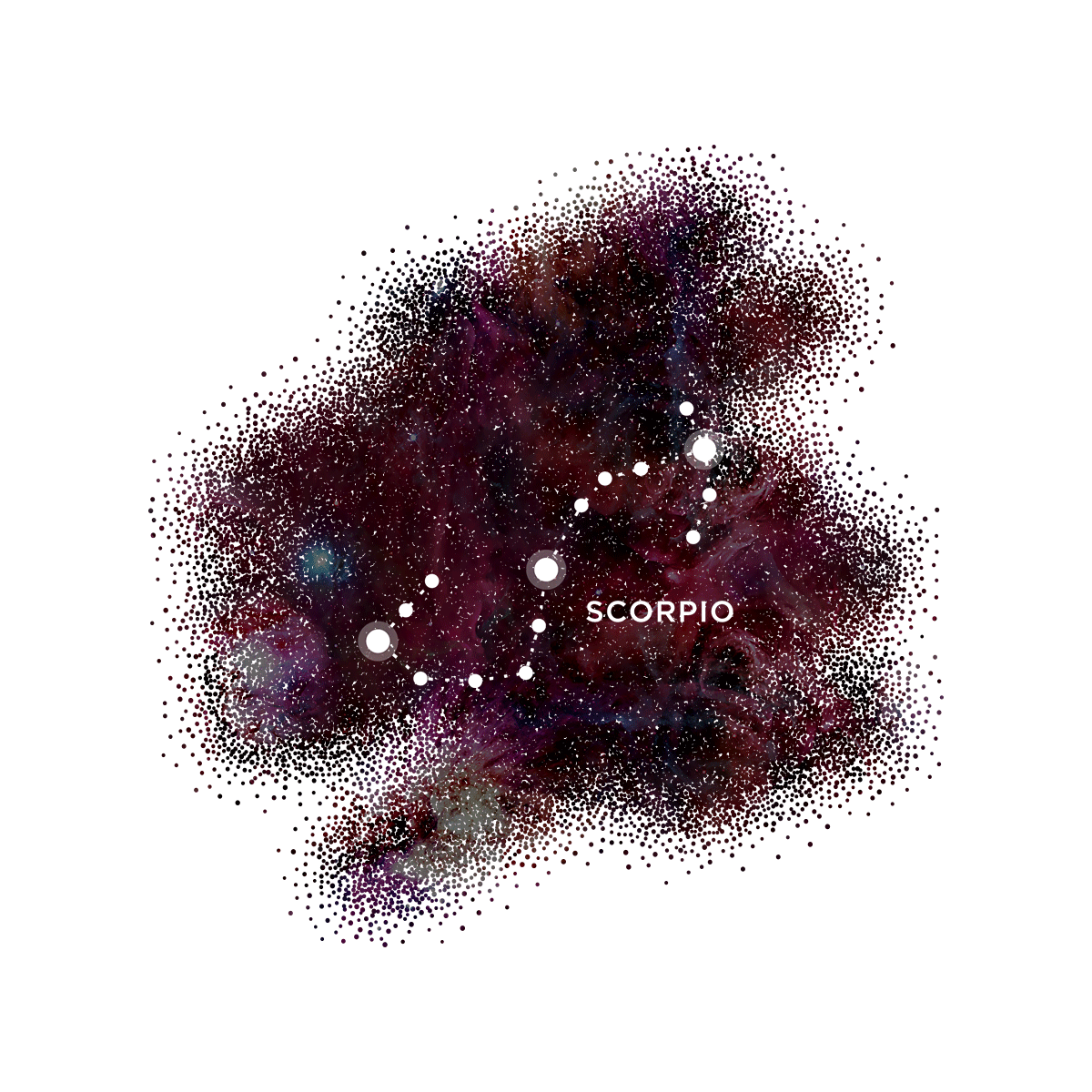 Scorpio: Lay low for the first few weeks of this month, dear Scorpio. The Sun is chilling out in your 12th house, signaling a massive cosmic time out. You're the most private sign of the zodiac, so hibernation won't phase you. In fact, you'll thrive. The Full Moon in your 6th house on the 1st is perfect for giving your health regimen a makeover. Review your habits. Are they making you healthy…or not? A change is possible – and perhaps necessary. Friends will inviting you to come out and play when Venus steps into your 11th house on the 2nd. While that may seem tempting, you'll want to limit that as much as possible. Pluto direct on the 4th opens up your intuitive channels like never before. If you've been having trouble trusting your gut, that won't be a problem going forward. This is especially important because Mercury will be retrograde from the 13th all the way until November 3rd. It's too easy to get your foot in your mouth. But your intuition will help you figure out when to keep your pie-hole closed. Circle in the 16th for a day of rest. The New Moon will be hiding out in your 12th house, ideal for time spent in contemplation. This will prep you for your glorious return when the Sun heads into your sign on the 22nd, marking the beginning of Scorpio season! You've got weeks to toot your horn and grab the mic. If you've been taking it easy, you'll have plenty of energy to take advantage of this time in the spotlight. Mercury and Venus will be commingling in your 12th house starting on the 27th, which means you may be having secret conversations with a romantic interest. Are you planning a surprise or having discussions on the down-low behind someone's back? You're a great secret keeper so mums the word! But look out because the Full Moon on Halloween could bring everything out in the open.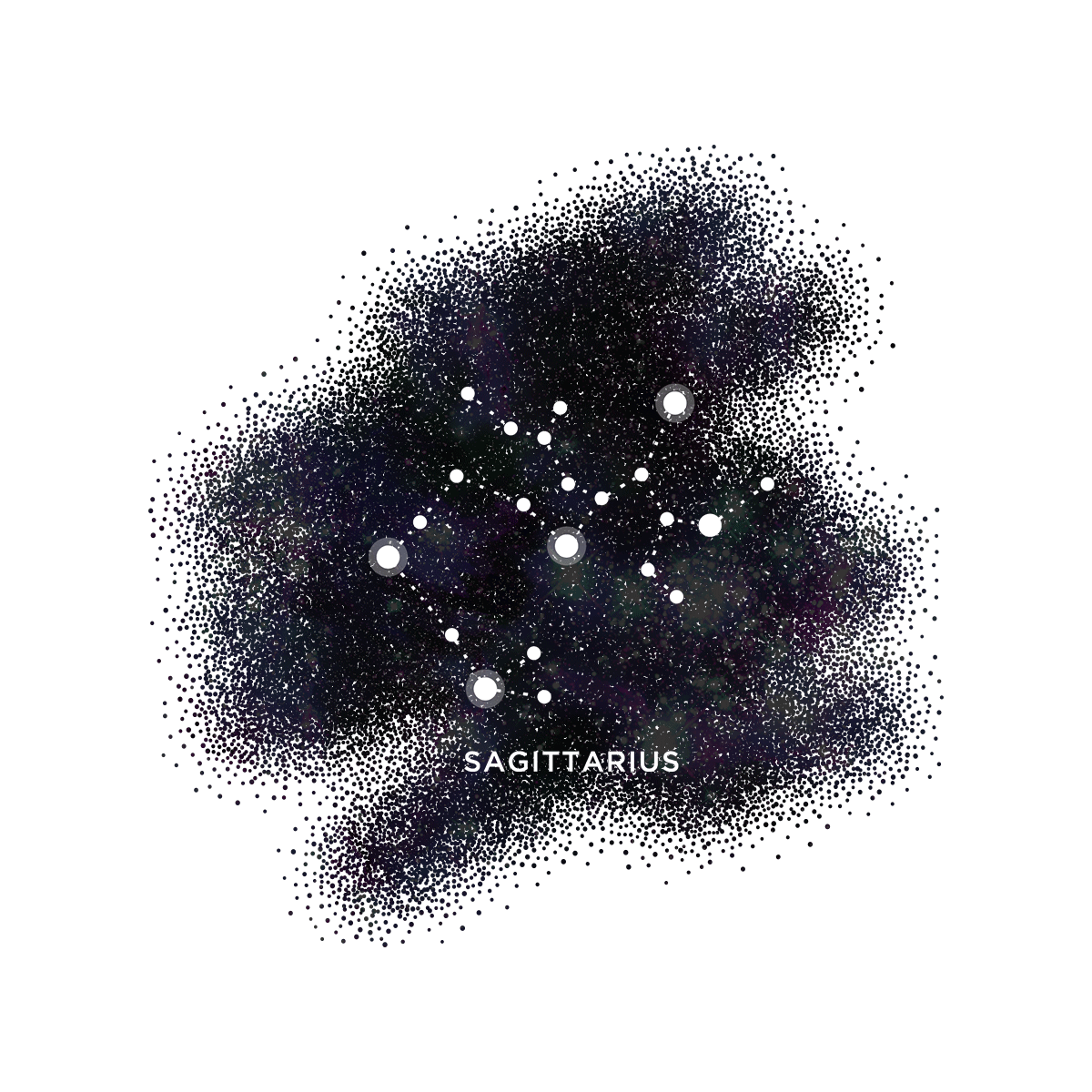 Sagittarius: October brings surprises, both good and not so great, dear Sagittarius. The Sun is holding tight in your social sector for the first three weeks of the month, which hints at opportunities for some playdates with fabulous friends. The 1st also finds a Full Moon in your 5th house, which brings completion with creative projects. If you've been puttering away on a work of art, wrap that up now. Free yourself up to begin pondering new ventures. Your reputation gets glowing reports when Venus steps into your 10th house on the 2nd. Expect kudos galore and some positive press. This is a star turn month for you, so don't hesitate to showcase your fabulousness! Pluto direct on the 4th could find your ambition for cash accelerated. You can transform your situation now. Take some time for yourself from October 13th – November 3rd. Mercury will be retrograde then in your 12th house, stellar for going within. If you've been too focused on the outer world, these three weeks are fantastic for navel-gazing. Find pockets of time for reflection or sign up for therapy. Epic breakthroughs are possible. The New Moon on the 16th brings a cherished wish come true. Something you've been praying for arrives at last. This may feel like a miracle, but know your high-level focused will has created the energy for manifesting your desires. This day could also bring a celebration with your closest friends. Perhaps you'll be toasting that wish fulfillment or some other achievement? Pipe down when the Sun hibernates in your 12th house for a few weeks beginning on the 22nd. It's the best time to rest up before Sag season kicks off next month. Mercury will join forces with Venus in your 11th house on the 27th, and suddenly you may wonder if you're friends or something more. If you feel confused about a certain buddy, wait it out. You'll get more clarity next month. Halloween's Full Moon delivers a significant change in your career. Something is about to come to an end. It's not as spooky as you think though. Hang tight and wait to see how this plays out. You'll know what's up by the end of November.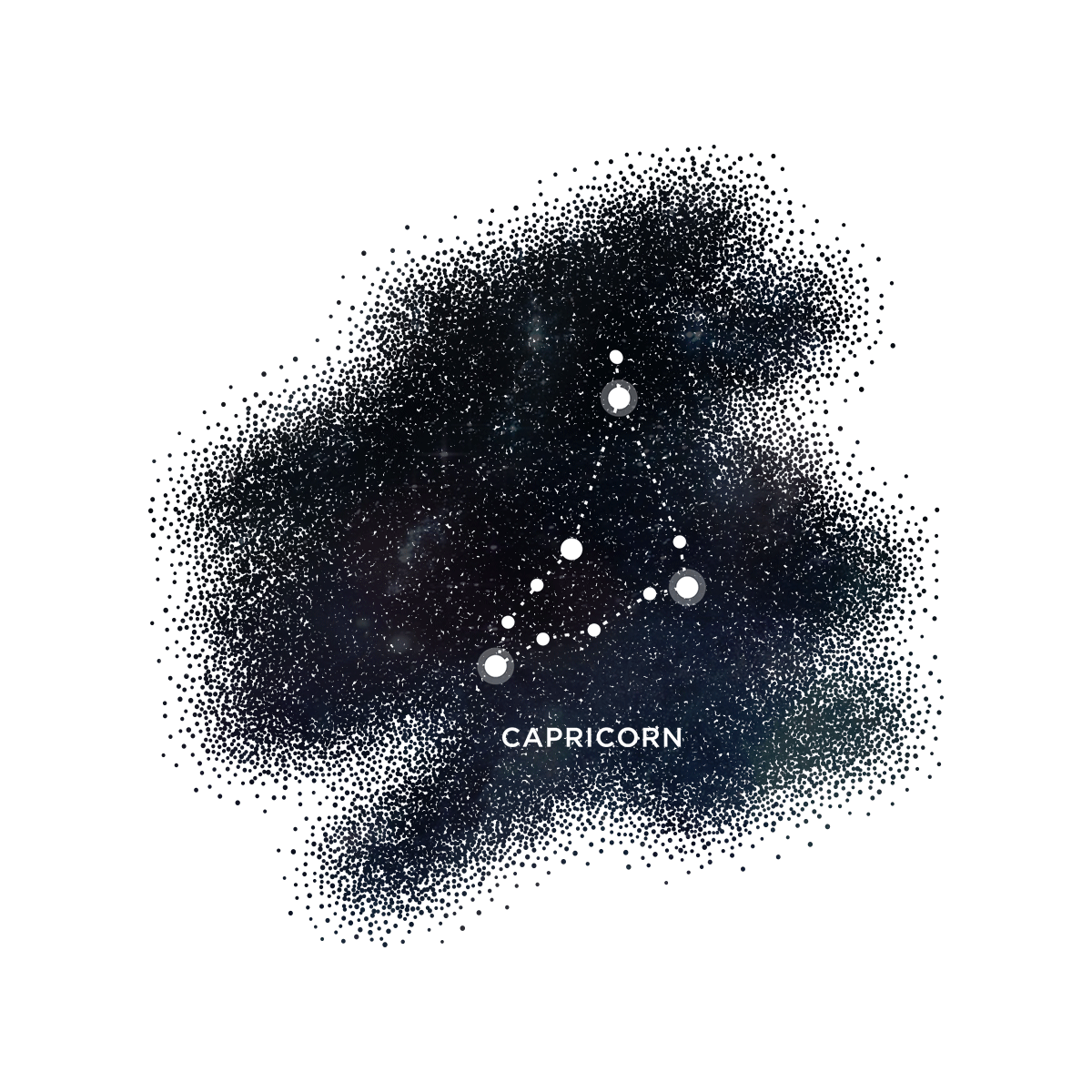 Capricorn: This month may find you feeling pulled in too many directions. A T-square in cardinal signs with Jupiter, Saturn, and Pluto in your sign? Tough. But you're hardcore, dear Capricorn, and you'll continue to rise up. Just don't get distracted by the haters along the way. The Sun is in your 10th house so all eyes are on you as you continue your upward climb. Keep going! The Full Moon on the 1st is excellent for getting your home in order. If it's been a mess lately, use this day to straighten up your lair. You'll work better in serene surroundings. Plan romantic getaways from October 2nd – 26th, when Venus lights up your travel zone. This is an ideal slot for apple picking with your sweetheart or a weekend in a cozy bed and breakfast for a leaf watching event. Tap into your imagination when Pluto stations direct on the 4th, and suddenly you're feeling more confident than ever. The past few months may have given you pause to reflect on the image you want to present to the world. But now? You're stepping out and ready to show the world who you really are (you're fabulous!). Also: if you've been too practical as of late (when aren't you?), you can drop that and build a few castles in the air! Mercury retrograde from October 13th – November 3rd could find you bickering with your friends. If your comrades want to fight, you can choose to take a pass. In fact, it's better to approach things when Mercury is direct next month. Trust me, those conversations CAN wait. A stunning opportunity lines up on the 16th when the New Moon shines brightly in your 10th house. This could be the break you've been waiting for! Celebrate with your closest allies when the Sun zips into your 11th house on the 22nd. The four weeks that follow are rad for early holiday soirées and Halloween gatherings. Mercury and Venus slam dance in your 10th house on the 27th, which could find you getting publicly punked on a few occasions – but you have the decorum to brush your shoulders off like a pro. Halloween brings a Full Moon in your romance zone. Someone lifts their mask and reveals their true feelings. Boo!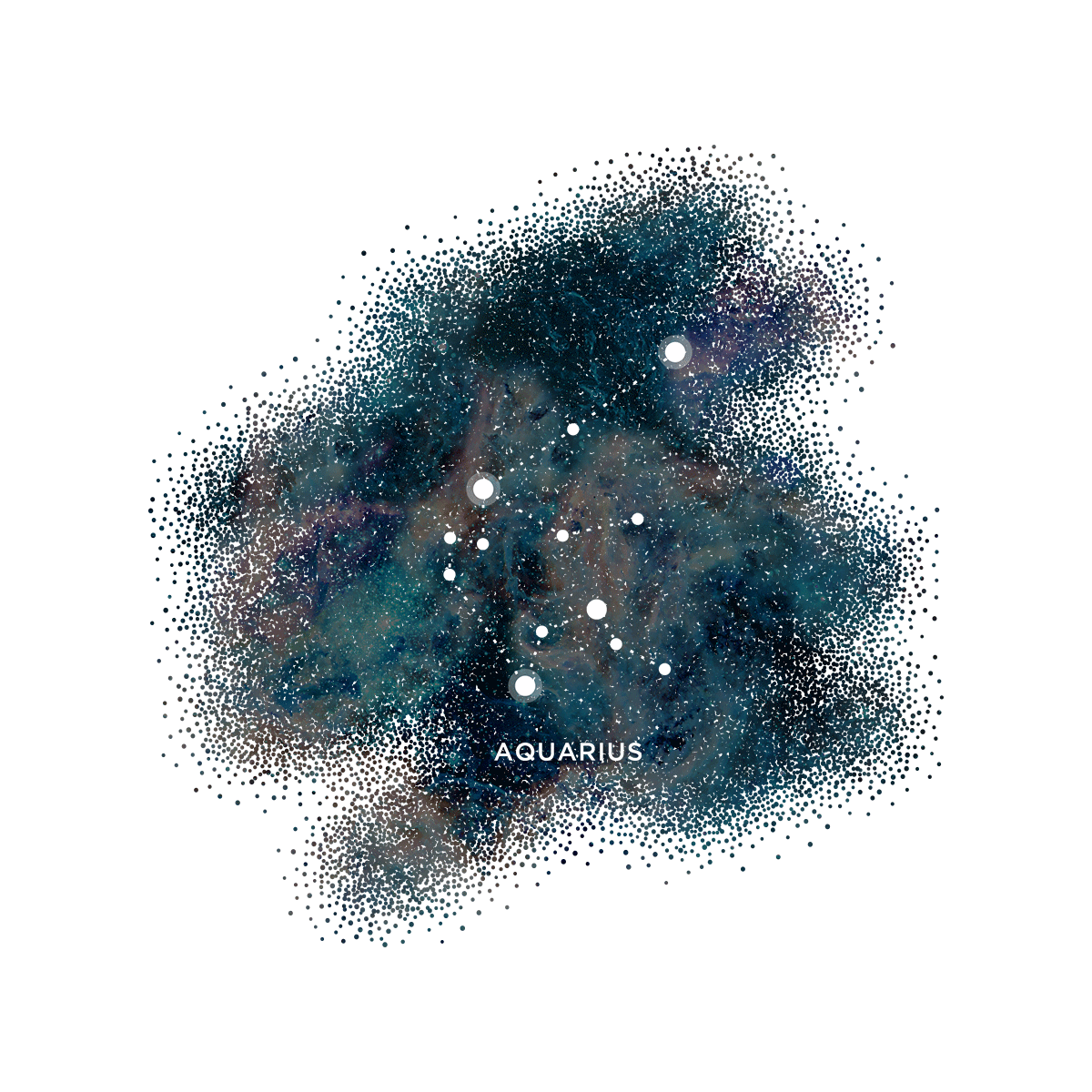 Aquarius: You'll be dreaming of faraway places this month, dear Aquarius. But with Mars retrograde in your 3rd house and Mercury retrograde kicking in mid-month, you might be better putting those travel plans on hold until next month. The Full Moon on the 1st brings news that could put a damper on some of those jet setter goals. Don't despair though – Venus hitting up your 8th house starting on the 2nd brings opportunities to get intimate with a partner. If you can't go far, perhaps you can go deep with someone you love instead. Pluto direct in your 12th house on the 4th brings major breakthroughs. You've had months to ponder who you are – and now, you see the light unfolding right before your eyes. If you've had boundary issues or insecurities, you can move past that and step into your power once and for all. Mercury retrograde from the 13th through November 3rd signals a time to slow the heck down in every thing you do. You'll want to be especially mindful about protecting your reputation during this retrograde. One wrong slip of the lips and you could be in hot water with the public. Sign up for interesting classes when the New Moon illuminates possibilities to feed your head on the 16th. Even if you can't hit the road, hitting the books will keep your horizons broad. New responsibilities at work land in your lap when the Sun drifts into your 10th house on the 22nd. You may be assuming a leadership for a few weeks – do your best to inspire. Again, Mercury is retrograde so you want to make sure that you keep the energy up and watch how you present your ideas. One mistake could be costly. Venus and Mercury will hang out in your 9th house beginning on the 27th, which could bring opportunities to discuss romantic journeys with a partner. While your ability to go may be hindered, there's no problem with dreaming about a future adventure! Host an intimate Halloween gathering in your home on the 31st. The Full Moon will be sitting pretty in your domestic sector, creating a chill vibe for handing out candies to little ghouls in your hood.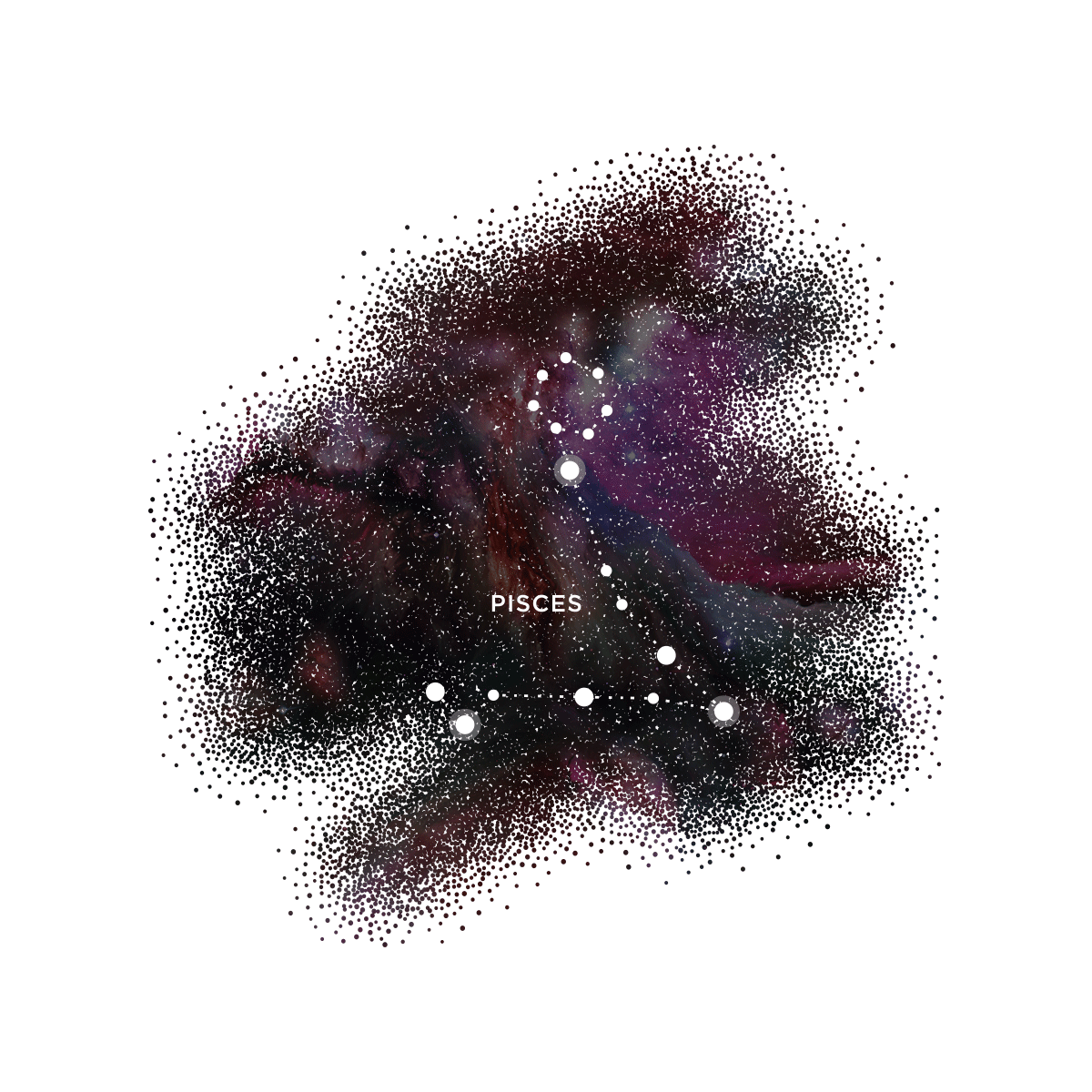 Pisces: Keep your peepers trained on your finances as October commences, dear Pisces. Mars retrograde and a Full Moon in your 2nd house could bring unwelcome expenses while the Sun in your 8th forces you to cooperate with others on shared resources. Management is a must. Complete control = even better. Fortunately, Venus will be in your partnership zone on the 2nd, giving you the grace to get everyone on your side. Also: if you encounter any tax snafus or financial mishaps, you'll be able to sort them out. Pluto will be direct on the 4th, and with it comes a whole new social life. If you've been socially distant for the past few months, you may be getting out of the house at last. Or it's possible that you'll be moving in completely new circles. Pals will be helpful with goals and objectives going forward. You'll not only get by with a little help from your friends, you'll thrive. Avoid travel when Mercury is retrograde from the 13th through November 3rd. If you're hitting the road during that time, Murphy's Law will be in full effect. In other words, expect your plans to go sideways. Have a plan B, C, and D on hand just in case. The New Moon on the 16th brings happy news about money. If you've been freaking out at the beginning of the month, this day has the promise of a solution. Focus on expanding your spiritual horizons when the Sun heads into your 9th house on the 22nd. Spend time in an ashram, read mystical books, and gaze at your navel as much as you want. You might even discover a whole new philosophy! Mars and Venus will be flitting about your 8th house starting on the 27th, putting a bit of tension into financial negotiations. Take your time before signing anything now. Better yet, if you're applying for a loan or trying to sort out any snafus, hold off until Mercury is direct on November 3rd. Halloween's Full Moon brings out the freaks in your neighborhood. Don a costume, grab the kiddos and head out for a night of trick or treating.
Hey you! I have a free series for astro-newbies: Star School. 
Astro-Biz Digest
Hey! Want to find out the optimal dates for everything on your business to-do list? Check out The Astro-Biz Digest. It's a forecast + planning guide especially for entrepreneurs. YAY!