Astrology for Real Life
by 

Theresa Reed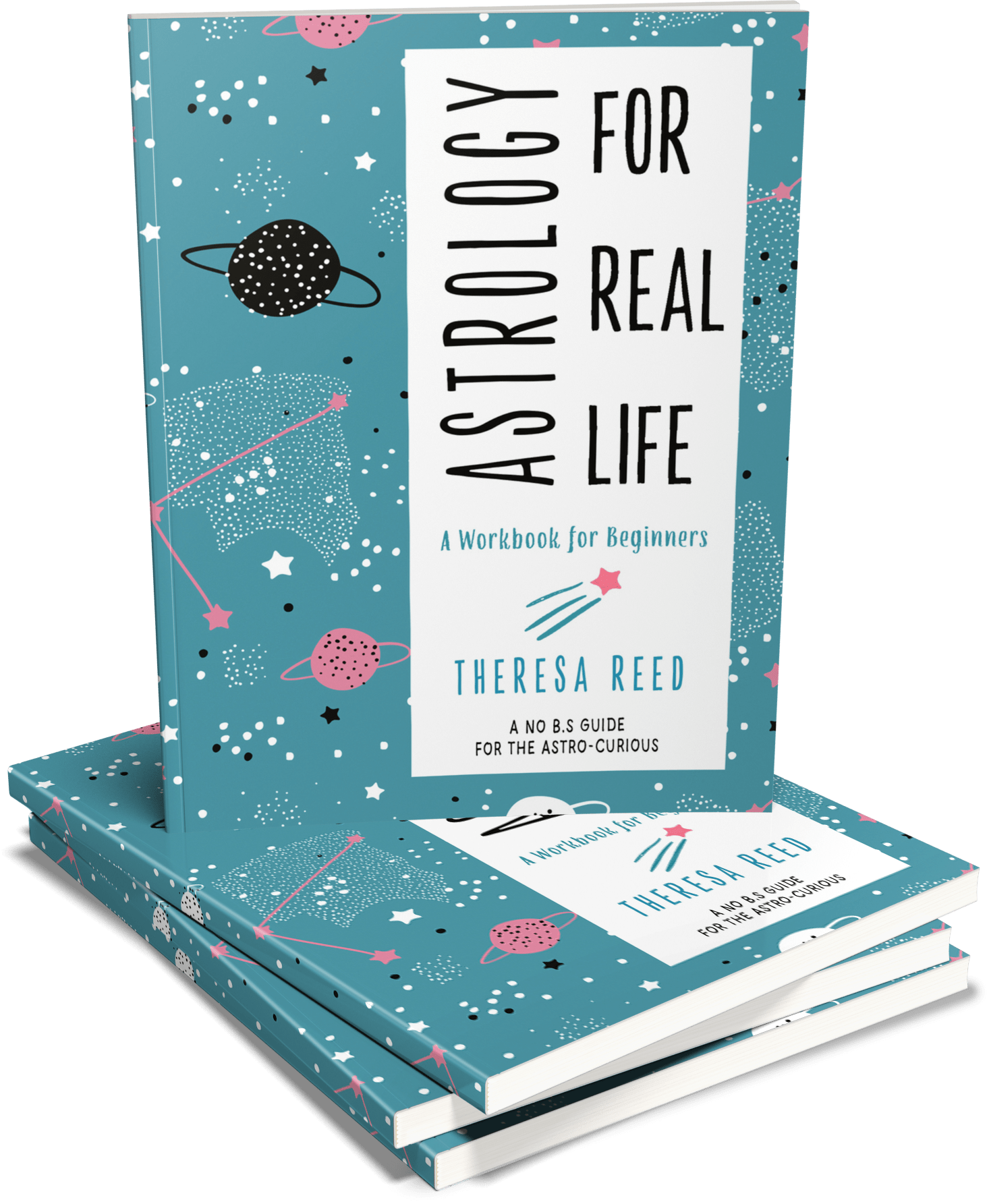 A fun and sassy no-nonsense invitation to the practice of astrology with easy-to-understand tools for self-development and conscious living. Learn more and grab your copy today.
You're curious about Astrology. 
You'd love to understand the basics. 
It would be so fun if you could invite friends over for dinner, pull up everyone's chart, and do Astrology readings for everyone at the table.
But all those mysterious symbols feel so intimidating! And all of those unfamiliar words—trines, sextiles, retrogrades, lunar nodes, it's like a foreign language. What the heck does it all mean??!
If you're a total beginner when it comes to Astrology, Astrology for Real Life – A No B.S.Guide for the Astro-Curious is the book you've been waiting for! With clear, simple, and fun explanations, this book gives you all the Astrology fundamentals—while keeping you highly entertained! 
Here's what you'll learn:
* What Astrology is, and isn't, and how to explain Astrology to skeptical people.
* Great websites where you can pull up your Natal Chart (aka, your Birth Chart) for free.
* How to look at your Natal Chart and identify your Sun sign, Moon sign, and Rising sign—and what these mean.
* How to use Natal Charts to find helpful information about yourself, your partner, your kids, your friends—or even a "frenemy" who seriously irritates you. 
* All the basic Astrology lingo—words like retrograde, transit, sextile, and lots more. Simple definitions written in plain English. Astrology won't feel like a confusing foreign language anymore!
* How to look at an Ephemeris guidebook and see what's going on in the cosmos right now, so you can plan your life more effectively.
After reading Astrology for Real Life – A No B.S.Guide for the Astro-Curious you'll have a solid grasp on Astrology. You'll be able to invite folks over to your place, pull up people's charts, and do a reading on the spot. So fun!
Even if you've been frustrated or bewildered with Astrology in the past, have no fear, because this book makes it simple, fresh, and easy to understand. Get your copy today.
Buy Astrology for Real Life at Any of These Fine Retailers
Want to get an autographed copy of Astrology For Real Life directly from me?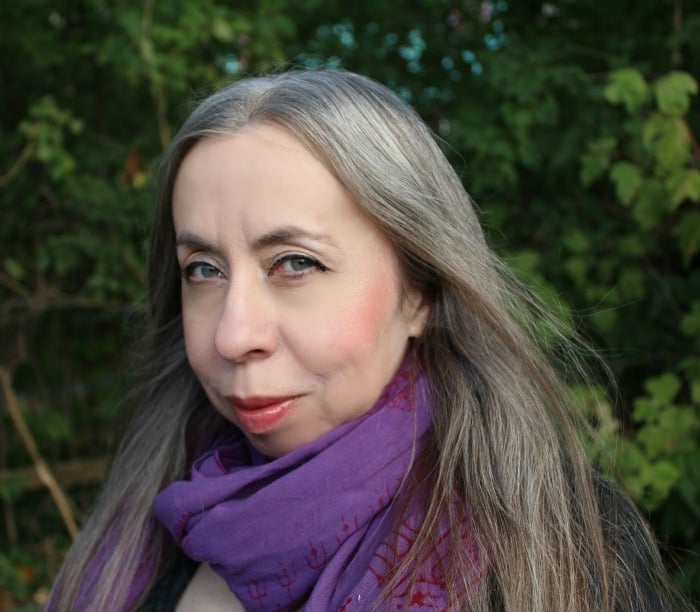 My name is Theresa Reed. While I'm known as The Tarot Lady, my very first love was Astrology! I became obsessed with Astrology before I ever picked up a Tarot deck (Astrology was my gateway to all things mystical!). I love both. Tarot and Astrology. They're my peanut butter and jelly, my wine and cheese, my Game and Thrones. 
I've been doing Tarot and Astrology for over 30 years. I'm the author of the bestselling Tarot Coloring Book, co-author of Tarot for Troubled Times, and I've created dozens of classes and e-books on Tarot and Astrology as well. You may have also seen me featured in places like HuffPost, Nylon, and Refinery29. 
Aside from Tarot and Astrology, I'm obsessed with yoga, cats, music (especially hip hop and rap), hippos (like Baby Fiona), and learning how to make amazing dishes like Pho noodle soup and bacon-chocolate-chip cookies.