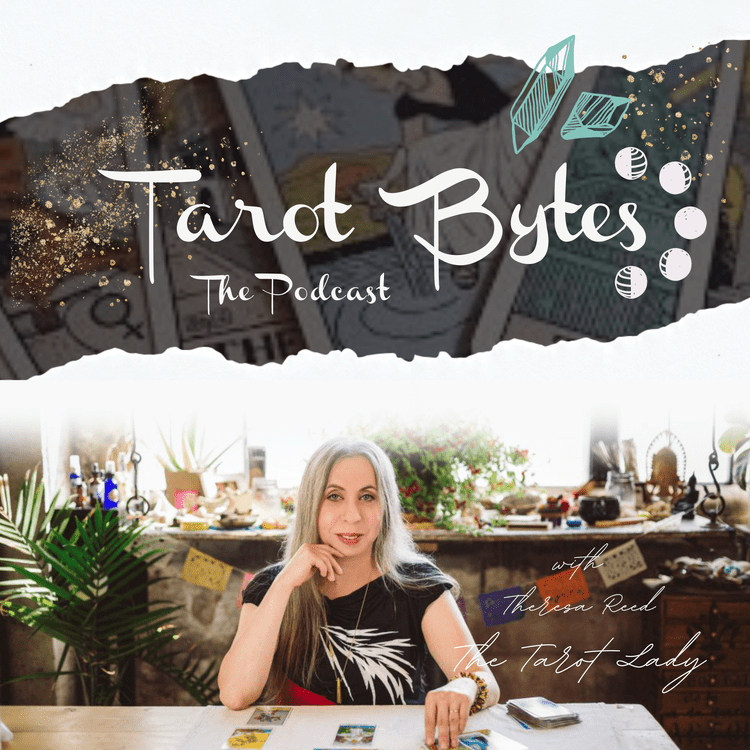 Tarot Bytes: The Podcast

Bite-sized lessons for Tarot beginners
Created by Theresa Reed, The Tarot Lady

Curious about Tarot – but feel intimidated by your deck?
Feel like it's going to take an eternity before you can remember what all those cards and symbols mean?
Want to start shuffling, picking cards, and doing readings for yourself and your friends – but not sure how to do it correctly?
No stress, Tarot newbie! With TAROT BYTES, you can learn how to do Tarot – for free – through a series of entertaining, bite-sized Tarot lessons hosted by Theresa Reed, The Tarot Lady – a saucy, straight-talkin' Tarot expert with 30 years of experience as a professional Tarot reader and Tarot instructor.
No complicated jargon or tedious philosophical lectures here. Just simple instructions that will get you reading Tarot in no time.
Grab your favorite deck, put in your earbuds, and dive in!
xo
Theresa