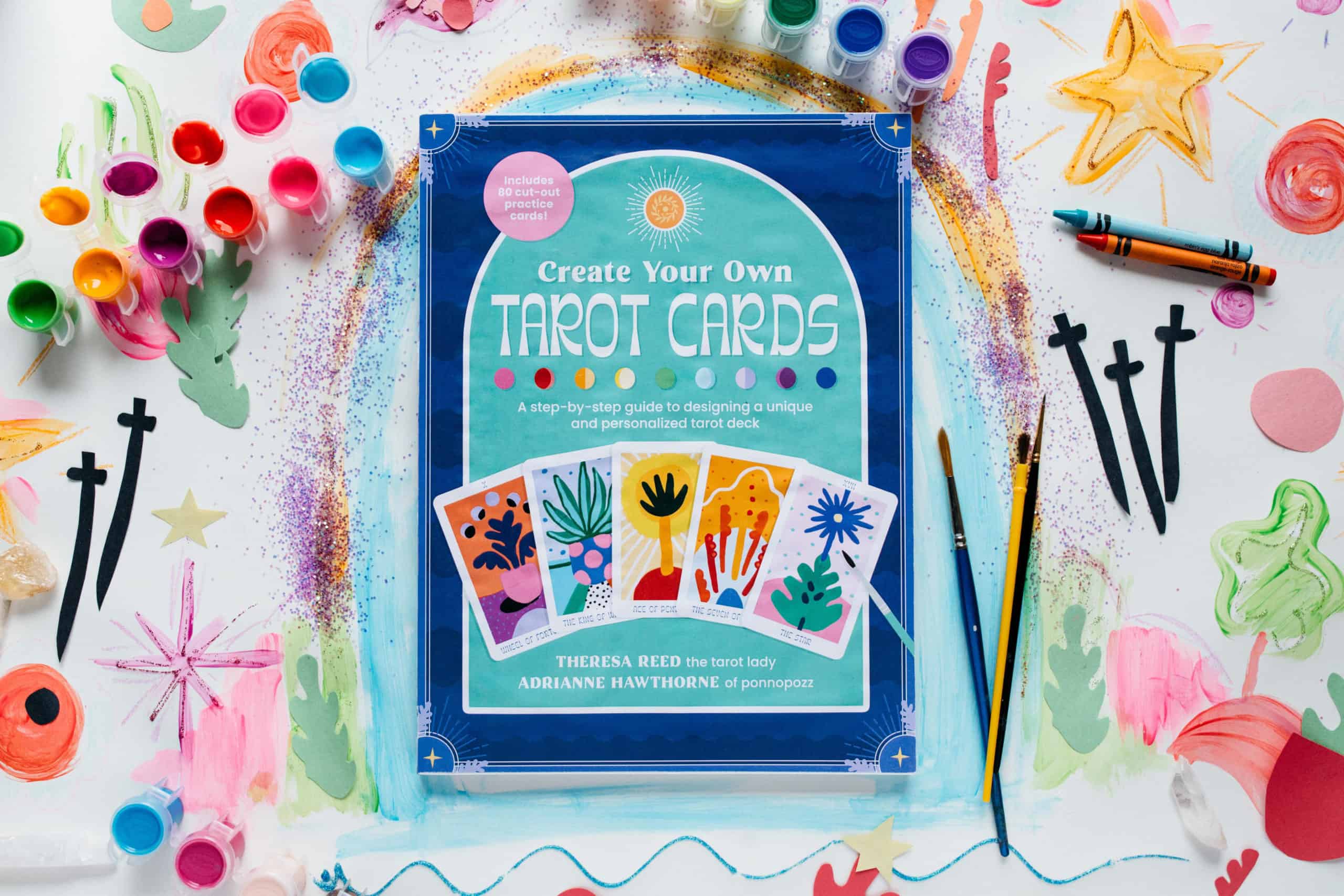 Create Your Own Tarot Cards: A Step-by-step Guide To Designing A Unique And Personalized Tarot Deck
Available May 3, 2022
Preorder Create Your Own Tarot Cards by May 1st and receive an exclusive invitation to a zoom event with the authors on May 19, at 6pm CT! Plus, the first 100 people who submit their preorders will receive autographed bookplates! 
Have you ever dreamed about creating your very own Tarot deck?
But, maybe the process seems intimidating and you're not sure where to begin?
Create Your Own Tarot Cards make it easy, inspiring, and fun.
This kit includes:
80 blank, one-sided cards (2.25″ × 4.25") ready for you to paint on
Painting instructions from Adrianne Hawthorne of Ponnopozz, an artist with a vibrant, contemporary style
Easy-to-follow guidance (with helpful photos) on how to do acrylic and gouache painting, depending on which style you prefer
An overview of Tarot from Theresa Reed, one of the world's top Tarot experts, so that you understand the meaning and symbolism of each card
Grab your paints and create a Tarot deck that's one of a kind.
Once you're done, keep the finished deck for yourself—or give it to someone you love.
What kind of Tarot deck will you create?
Maybe you envision a playful deck with puppies, a whimsical deck with fairies, or a minimalist deck using simple shapes and just one or two colors. The possibilities are endless.
Connect with your creativity and intuition with this fresh take on a timeless tradition.
The perfect gift for yourself, or for a budding artist or creative person in your life.
"Impressively organized and thoroughly user-friendly in instruction and presentation, "Create Your Own Tarot Cards" is the ideal DIY instruction guide and 'how to' manual for creating a distinctive and uniquely personal tarot deck. A beautifully illustrated and consumable workbook, "Create Your Own Tarot Cards" is a unique and highly recommended addition to the personal and professional collections of any and all dedicated tarot users from novice to expert." ~ Midwest Book Review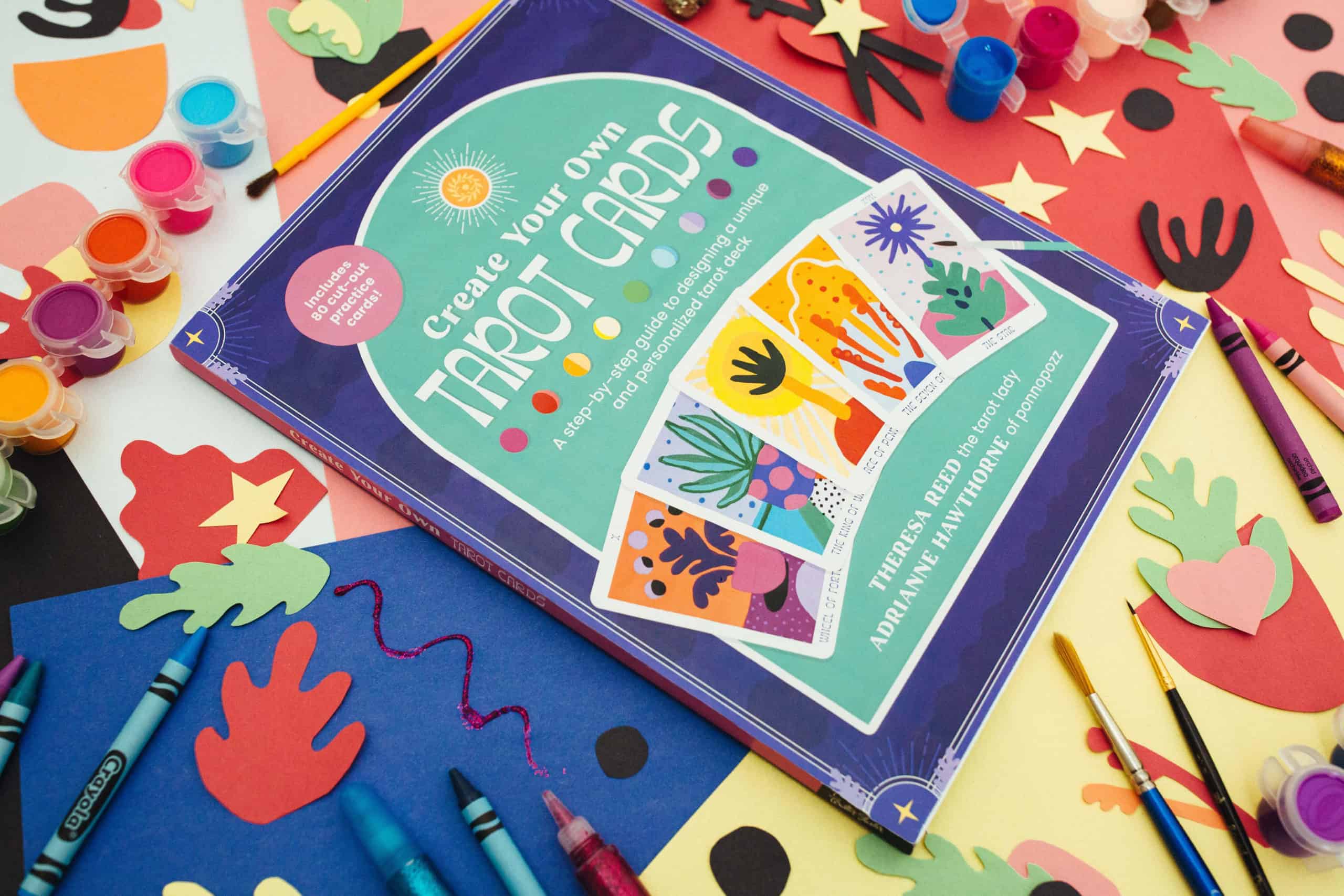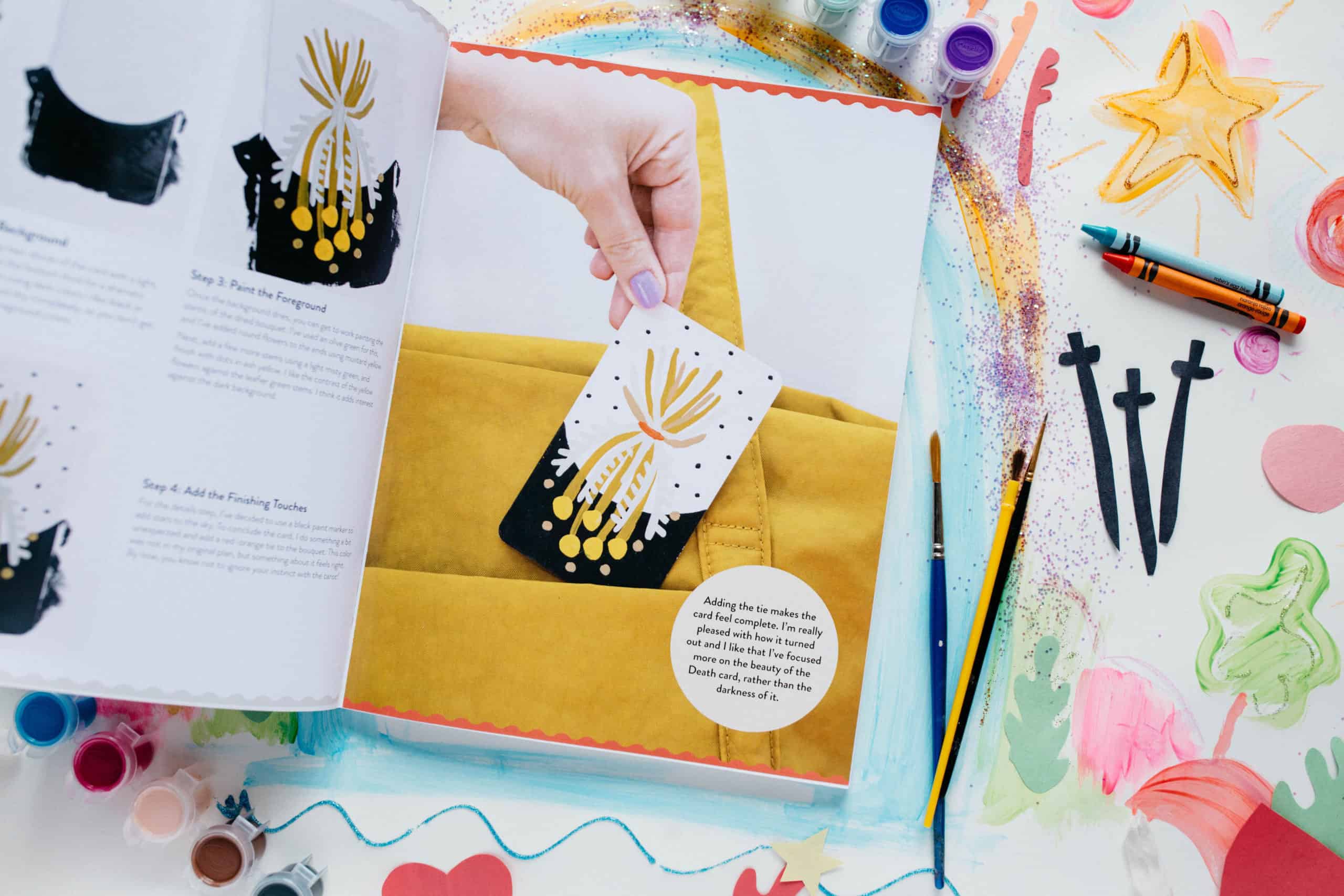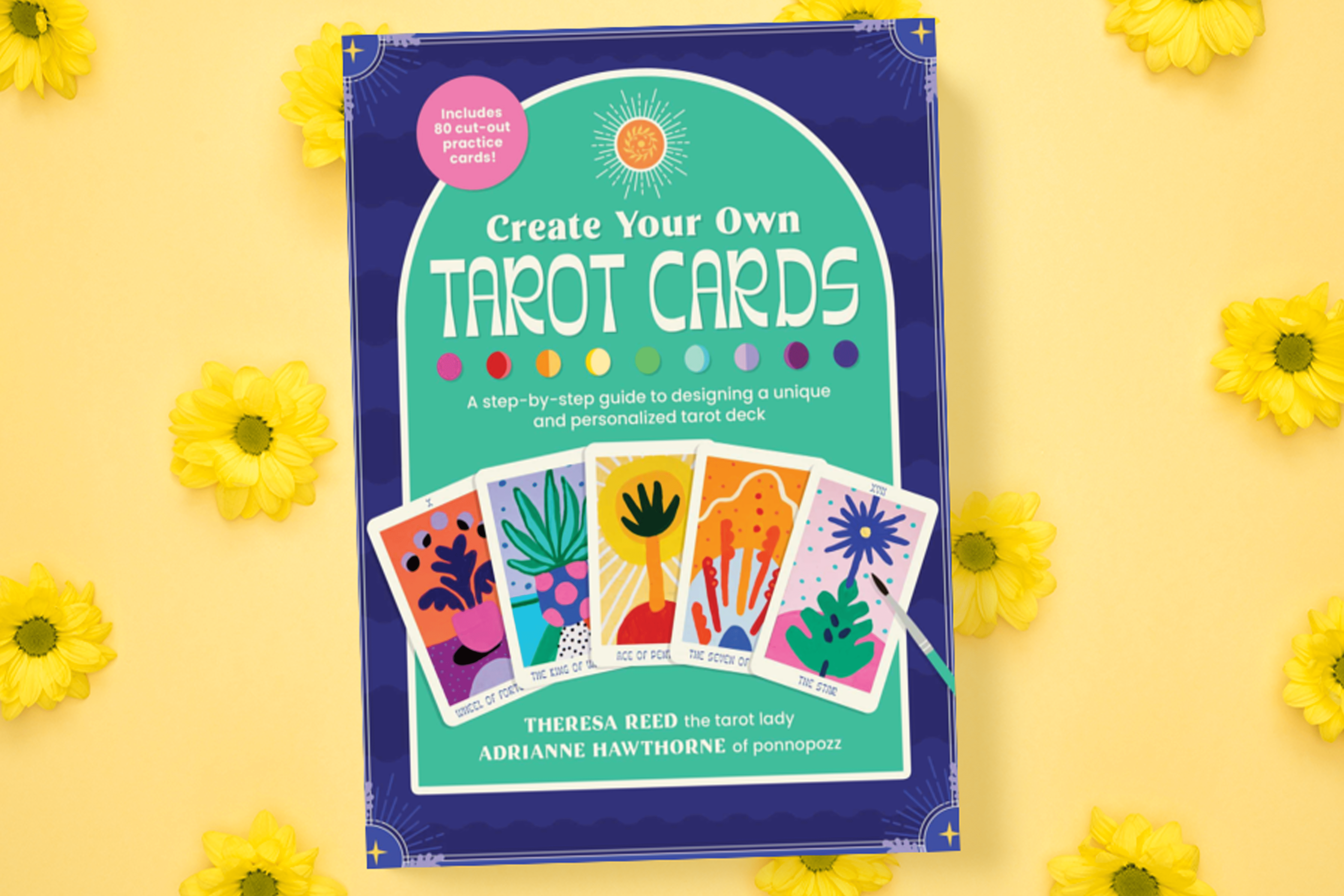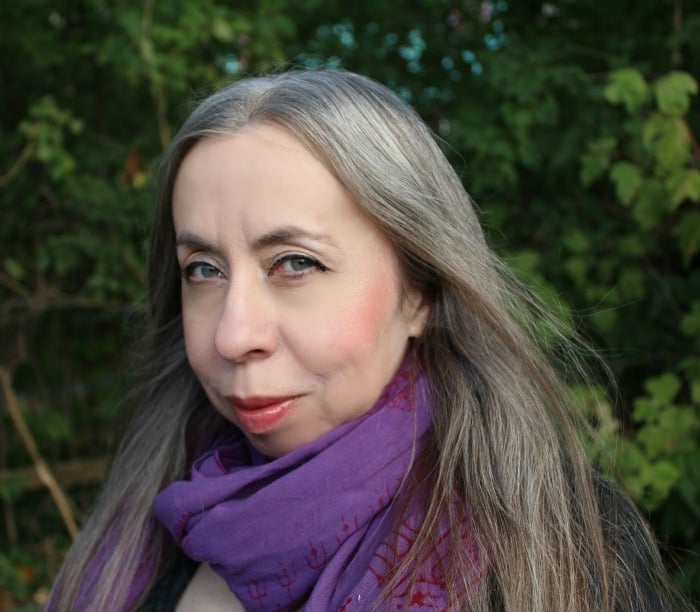 ​My name is Theresa Reed: aka The Tarot Lady.
I picked up my first Tarot deck at age 15—and I've been obsessed ever since!
I've been a professional Tarot reader and Astrologer for over 30 years, serving thousands of clients worldwide. I'm the author of several bestselling books, including The Tarot Coloring Book and Astrology for Real Life, and the co-author of Tarot for Troubled Times. You may have seen me featured in places like HuffPost, InStyle, and Refinery29. I've also been a keynote speaker at The Readers Studio—the world's #1 Tarot conference.
Aside from Tarot and Astrology, my greatest passions are yoga, cats, music (especially hip hop and rap), hippos (like Baby Fiona, and learning how to make amazing dishes like Pho noodle soup and bacon-chocolate-chip cookies.
Ponnopozz is the art and studio of Adrianne Hawthorne.
Adrianne uses vivid colors in unexpected combinations to create wild, colorful acrylic and gouache paintings. Color has always been her main source of inspiration.
Adrianne comes from a graphic design background but prefers the act of making art with her own hands. She initially felt uneasy putting so much of herself out into the world, but has since felt a satisfaction that she never found in corporate America. Ponnopozz is named after two imaginary friends, Ponno and Pozzer, that the artist had as a child. The name is a daily reminder of the unbridled creativity of childhood that she continues to nurture through the act of painting and drawing.
Adrianne is currently based in Chicago where she owns and operates the Ponnopozz Studio and Store. She lives with her partner, Seth, and their three cats.