Twist Your Fate: Manifest Success with Astrology and Tarot
The highly-anticipated new book from bestselling author Theresa Reed
Available now!
"Reed skillfully balances informativeness and entertainment, using playful prose that will keep beginners onboard as she explores more advanced material. The result is a fresh and fun fusion of two esoteric traditions that has something new for novice and experienced practitioners alike."
Your Fate Is Never Set In Stone
In every moment, you have the power to change your future.
You can step left instead of right. You can zig instead of zag. You can ask for help instead of staying silent. Or, you can choose to view one of your flaws as a gift.
You can Twist Your Fate.
Whether you grew up in a wealthy family or not, whether you are retired or beginning a new career, and whether you are Gemini Sun or Aries Moon or Libra Rising, you can change the next chapter of your story.
What happens tomorrow is determined by the decisions you make today.
. . .
Buy the book
Order Twist Your Fate on Bookshop, Indiebound, Barnes and Noble, Amazon, or wherever you love to buy books.
. . .
Take the Cards You've Been Dealt—and Play to Your Strengths
Not everyone is born lucky.
But everyone can learn how to maximize their strengths and create good fortune.
This book shows the way.
In her hotly-anticipated new book, Theresa Reed explains how to use tarot and astrology to twist your fate and create your best life.
. . .
Two Powerful Tools in One Book
Tarot helps you compare options and make smarter decisions.
Astrology helps you find the most auspicious timing for everything you want to do.
The right decision. The right time. Put these two tools together—tarot and astrology—and you become unstoppable.
. . .
Take a Look Inside
Inside Twist Your Fate, you will find:
– Writings on fate and free will, why your future is never sealed in wax, and how you always have the power to change your situation
– How to twist your fate and create success even if you had a rough start in life, even if you've got a "terrible" astrological chart, and all the odds seem stacked against you
– Tarot and astrology basics, explained in plain English, perfect for curious beginners and intermediate/advanced readers too
– How to analyze your natal chart and understand what all those astro-symbols mean
– How to hunt through your chart to find your hidden strengths, ideal career paths, and more
– How to use your tarot deck to brainstorm new ideas, compare options, and make better decisions
– How astrology helps you find divine timing for every situation—when to buy or sell a house, ask for a raise, launch a business, and more
– What to do when you're doing a tarot or astrology reading, but the message isn't coming through clearly and you need clarification
– How to use tarot and astrology (two powerful tools, combined together) to make the best possible decisions regarding real estate, relocation, job offers, business ideas, and all kinds of important situations
– Featuring a Foreword by Monte Farber, world-renowned psychic, astrologer, and tarot reader, author of more than 45 books that have sold 3 million copies
. . .
No Matter How Your Story Began, You Can Prosper
Let's say you're born into a difficult situation. Your family is not affluent. Your household is chaotic. You've got seven different planets in retrograde on the date of your birth. Yikes!
Does this mean you're doomed to have a horrible, unsuccessful life? Absolutely not.
It just means you need to use your strengths wisely and maximize what you've got.
You need to Twist Your Fate.
A Must-Have Book for Anyone Who Loves Tarot, Astrology, and Personal Growth
Add this book to your bookshelf, or purchase it for someone you love.
Fans of Theresa Reed's work will not be disappointed by this new addition.
The future is yours to create. Take charge of your life and Twist Your Fate.

"Twist Your Fate brilliantly empowers you to chart your own course toward the life you've always dreamed of living."
—Elliot Adam, author Fearless Tarot and Tarot in Love
"Inspiring and practical, Twist Your Fate: Manifest Success with Astrology & Tarot, has it all! Theresa Reed has created a thorough and easy to digest resource to empower and inform you, wherever you're at in your journey."
—Jessica Lanyadoo, author of Astrology For Real Relationships and host of Ghost of a Podcast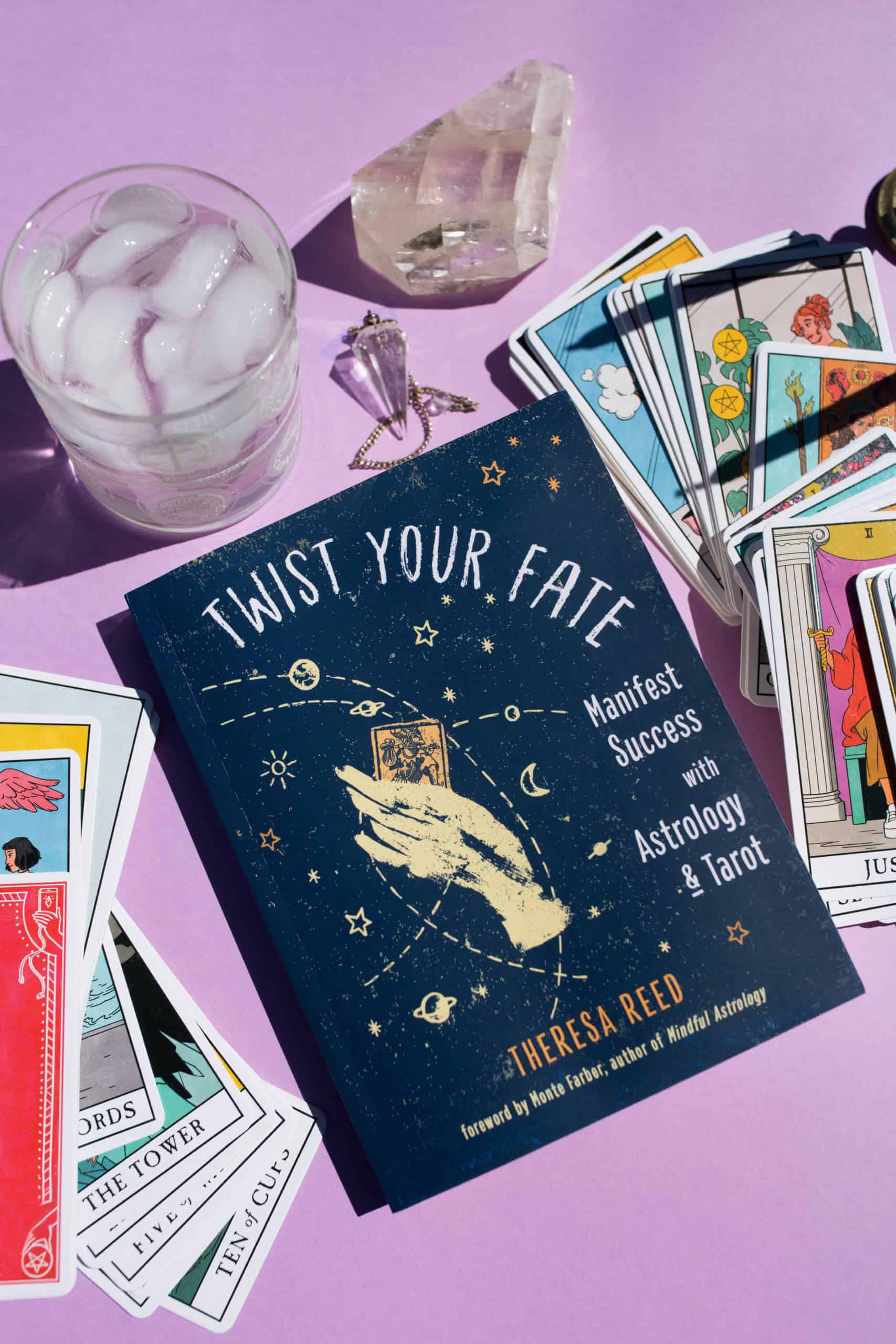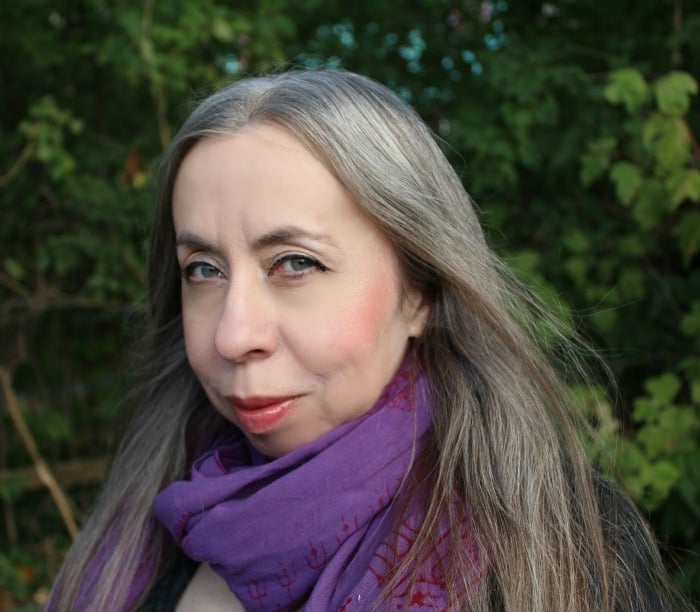 Theresa Reed (aka "The Tarot Lady") worked as a full-time Tarot card reader and astrologer for 30 years.
She has written six bestselling books including Tarot: No Questions Asked – Mastering the Art of Intuitive Reading, Astrology For Real Life (A No B.S. Guide for the Astro-Curious), and The Tarot Coloring Book, an illustrated tour through the world of Tarot with coloring sheets for every card in the deck. She's also the co-author of Tarot for Troubled Times with Shaheen Miro.
Theresa has partnered with visual artists to create two Tarot decks: Tarot for Kids and The Uncommon Tarot. You've seen her featured in places like Nylon, InStyle, Refinery 29, The Huffington Post, and more.
In addition to writing, teaching, and hosting podcasts on all things mystical, Theresa runs a popular website—TheTarotLady.com—where she dishes out advice, inspiration and tips for Tarot lovers of all experience levels.