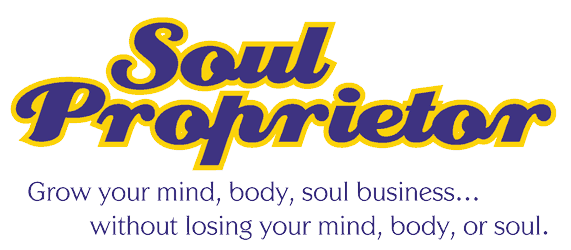 I'd love to live in a world where gifted and passionate heart centered business owners (mystics, healers, yogis, tarot readers, astrologers, artists, and more) are not afraid to quit their day job and live their dream.
I want see the words ambitious and spiritual fit together like gin + juice (cue Snoop Dogg music).
I'm tired of:
Hearing of hard working mind body spirit practitioners claim that they are chained to their metaphysical pimps (hotlines, salons, studios, shops, etc.)
Second, third and fourth guessing their best biz instincts while they are encouraging their clients to follow their gut
Watching my fellow peers work at a job they hate because they think they won't be able to afford to quit their so called "real jobs"
I want you to have:
The courage to go legit
The tools to set up your heart-centered business from the get-go (with pride)
The ability to trust your killer business instincts as much as you trust the stars in the sky
So I've created the Soul Proprietor Monday Memos just for you.  Get these weekly missives delivered to your inbox every Monday.  (Psst…there will be occasional special insider deals and top secret free coaching calls with yours truly – but that shizz is reserved only for the superstars on my list.)
Ready to soar?
Right now, I want you to put your email in the little box below and start receiving your weekly dose of mystical biz advice every Monday morning.
Become the soulful entrepreneur you were born to be without losing your soul in the process.
It all begins right here, right now.  XXOO
Theresa