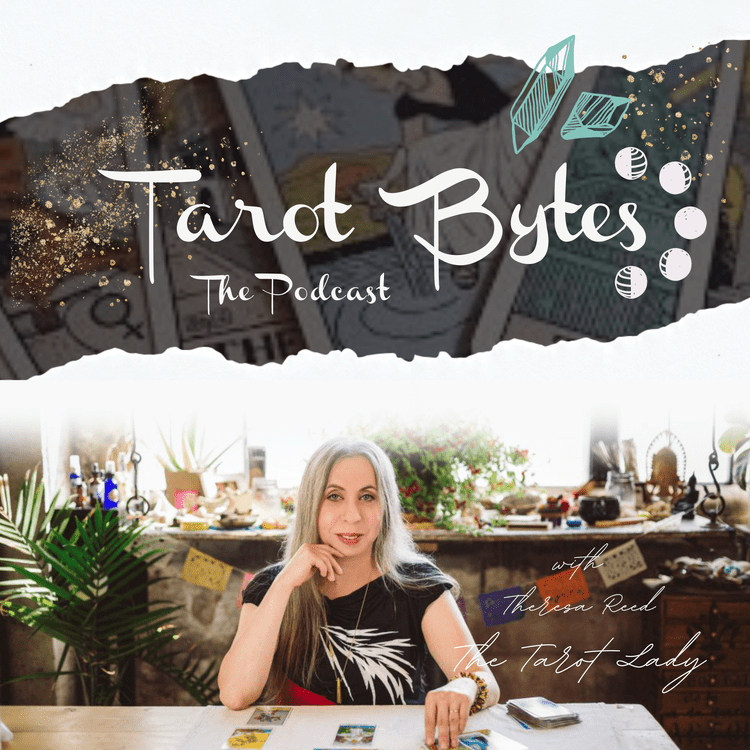 Tarot Bytes: The Podcast
Bite-sized lessons for Tarot beginners
Created by Theresa Reed, The Tarot Lady
Welcome to Tarot Bytes – the tarot podcast for people who want to learn tarot…but don't have all day. Short, bite-sized tarot lessons.
Episode 234 – Elements of Alchemy in Tarot with Kim Krans
The elements play a vital role in Tarot. In this episode of Tarot Bytes, artist Kim Krans of The Wild Unknown Tarot talks about the elements, alchemy, and her newest deck, The Wild Unknown Alchemy Deck.
About Kim:
Kim Krans is a visionary artist, author, and creator of the New York Times bestseller The Wild Unknown Tarot. A prolific creative influenced by a range of mystical traditions, Kim has published three oracle decks and guidebooks, one memoir, an interactive journal, notebooks, a notecard set, and five children's books. Kim is also known for her work as a multimedia artist, filmmaker, and musician.
The Wild Unknown Website
Instagram
Grab your favorite deck, put in your earbuds, and dive in!
xo
Theresa
Subscribe to iTunes, Google Podcasts, Spotify, Amazon Music, iHeartRadio, or Stitcher – or use  the mighty fine podcast player below to listen to this track, yo:
© Theresa Reed | The Tarot Lady 2022
Check out all previous Tarot Bytes lessons here.