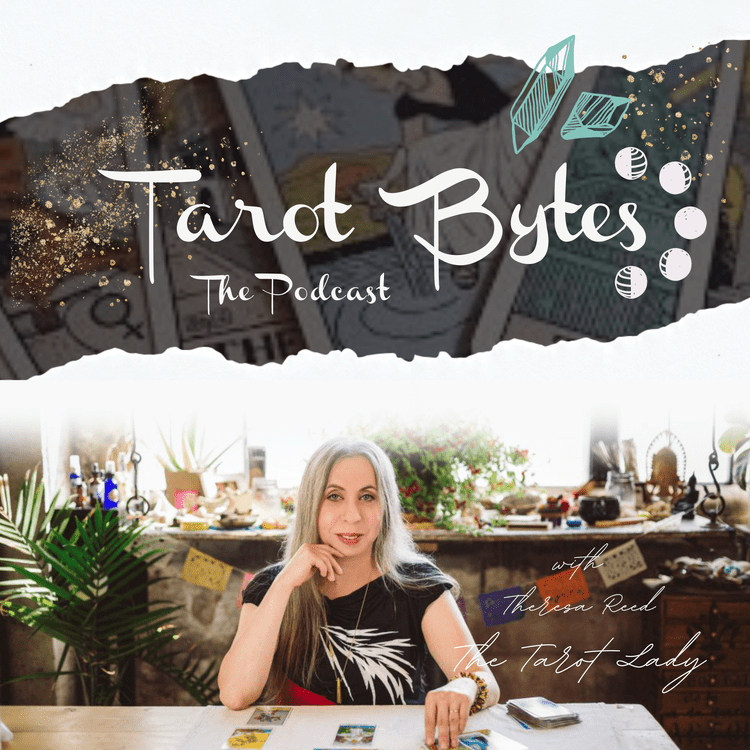 Tarot Bytes: The Podcast
Bite-sized lessons for Tarot beginners
Created by Theresa Reed, The Tarot Lady
Welcome to Tarot Bytes – the tarot podcast for people who want to learn tarot…but don't have all day. Short, bite-sized tarot lessons.
Episode 236 – Tarot and Meditation with Keziah Gibbons
Did you know meditation can help your tarot practice? It's true. Many tarot readers are meditators. But it can be hard to know how to begin. In this episode of Tarot Bytes, Keziah Gibbons joins me to talk about the benefits of meditation for tarot readers. You'll also learn how you can use the tarot as a tool for meditation.
About Keziah:
Working from a deep understanding of integrated body-mind circuitry underpinned by specialist training in energy medicine, neurolinguistic communication and mindfulness, Keziah helps people to reconnect with their purpose and clarity. Keziah runs regular Tarot and Reiki courses, bookable via the 'Workshops' tab. Her healing and mentoring clients value the richness and profundity of her knowledge and experience, and the well of deep compassion from which her work is drawn.
Join "Keziah's Circle" community on IT.
Website: https://www.keziahgibbons.com/
Daily Tarot Meditation Rituals: https://insig.ht/DUi0ib20Asb
Instagram: @keziah_gibbons
Free meditation with a single card: Insight Timer
Grab your favorite deck, put in your earbuds, and dive in!
xo
Theresa
Subscribe to iTunes, Google Podcasts, Spotify, Amazon Music, iHeartRadio, or Stitcher – or use  the mighty fine podcast player below to listen to this track, yo:
© Theresa Reed | The Tarot Lady 2022
Check out all previous Tarot Bytes lessons here.