ASTROLOGY BYTES: THE PODCAST
Bite-sized astrology lessons for total astrology newbies.
Created by Theresa Reed, The Tarot Lady (psst…I am known for tarot but I'm also an astrology geek!).
Welcome to Astrology Bytes, the astrology podcast for people who want to learn astrology… but don't have all day! Short, bite-sized astrology lessons.
Episode 145: How to Understand Your Venus with Rachel Lang
When we think of Venus in astrology, we assume it's only about romance. While it does have a lot to say about l'amour, Venus is also associated with money. In this episode, astrologer and author Rachel Lang talks about how to understand your Venus so that you can make better decisions in love and money. Rachel also gives a glimpse into her new book, Modern Day Magic: 8 Simple Rules to Realize your Power and Shape Your Life.
About Rachel: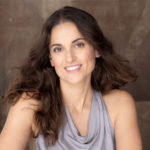 Rachel Lang is a professional astrologer, healer, and psychic medium who works with both individuals and businesses. She holds a Master's degree in Theology from Loyola Marymount University with an emphasis on Feminist Theology and Ethics. Rachel launched her private practice in 2006 and has since worked with a variety of clients, including celebrities, tech startup entrepreneurs, executives, activists, students, among others. Her unique sessions combine her talents in astrology with psychic mediumship.
In addition to her standing as the Vice President of the Los Angeles chapter of the National Council for Geocosmic Research (NCGR) and the Outreach Director for the international board of NCGR, Rachel is also certified as an advanced psychic medium through the Lisa Williams International School of Spiritual Development. She leads presentations, teaches classes, and hosts astrologically-driven workshops on topics such as relationships and money.
She writes a monthly horoscope column for the Omega Institute's Omega News and LVBX Magazine. She contributes to a variety of publications, including Bustle, Well+Good, Romper, and more. Rachel is the author of Modern Day Magic: 8 Simple Rules to Realize your Power and Shape Your Life.
Follow her on Instagram at @rachellangastrologer and visit her online at http://rachellangastrologer.com.
Grab your astrology chart, put in your earbuds, and dive in!
xo
Theresa
Subscribe in iTunes, Google Play, or Stitcher – or use the mighty fine podcast player below to listen 'n learn:
© Theresa Reed | The Tarot Lady 2021
Check out all previous Astrology Bytes episodes here.