The "which tarot cards indicate" feature is designed to increase your tarot vocabulary and help you build a stronger database of tarot card meanings.
Which tarot cards indicate marriage?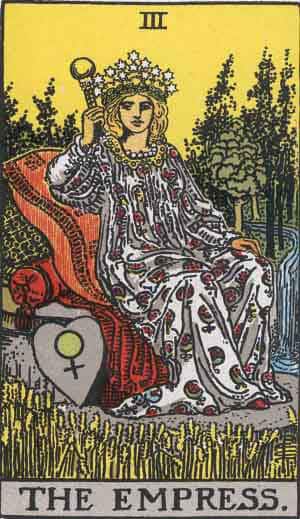 The Empress – The Empress is one of best cards to symbolize marriage.  It's also the card for motherhood and pregnancy, so it can indicate marriage and family life.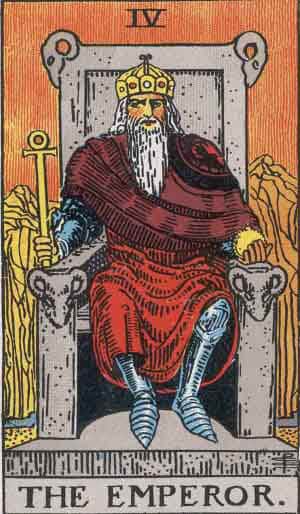 The Emperor – the stern faced Emperor is a card of stability – and a good card for commitment. He may not look happy but this guy is all about building something that lasts.
Justice – the sign of the law – or "making it legal." A courthouse wedding or legal union. A relationship recognized in the eyes of the law.
The Hierophant – this church setting can indicate a wedding, or a relationship made legit in the eyes of the gods.  The Hierophant is all about formality and tradition – hence, a committed relationship when this shows up in a question about marriage.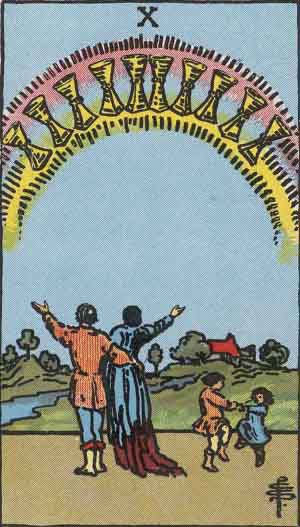 Ten of Cups – happy ever after!  The stable, loving domestic life – a perfect card to symbolize marriage (and a happy one at that).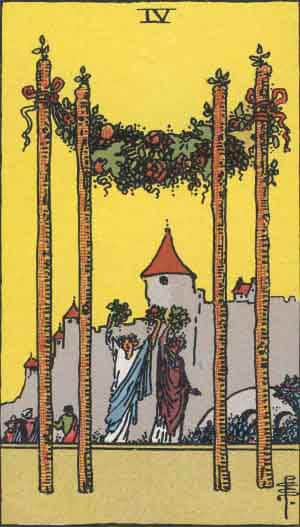 Four of Wands – two people together under one roof, hands in the air and celebrating?  Yes, please.  A great card to see when asking about marriage – like the Ten of Cups, this is a happy ending card + stable home life.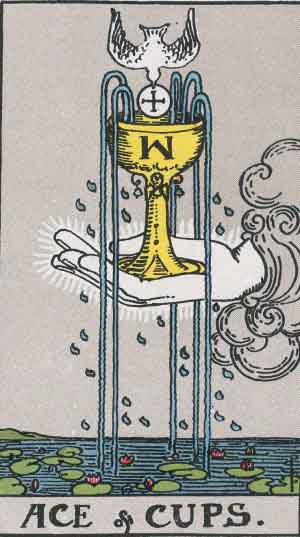 Ace of Cups – I usually see the Ace of Cups as a marriage proposal or engagement – but it can symbolize the beginning of life together or the early stages of marriage.  Newlyweds.
These are only a few of the possibilities. What tarot cards represent marriage to you?  Share your thoughts with me on Twitter: @thetarotlady
Blessings,
Theresa
© Theresa Reed | The Tarot Lady 2016