The "Which tarot cards indicate" feature is designed to increase your tarot vocabulary and help build a strong database of tarot card meanings.
Which tarot cards indicate obsession? 
The Devil  – the classic card for obsession.  The chains represent addiction, being in bondage, unable to let go.  This is big-time stuckness.
Nine of Swords – this card can indicate obsessive thinking in the form of anxiety or worry. Something is keeping you up at night.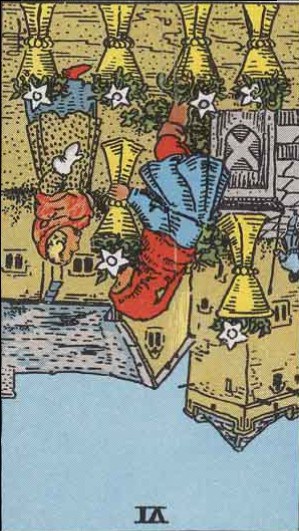 Six of Cups reversed – hanging on to the past.  Nostalgia gone haywire.
Four of Pentacles – although this card is not about obsession per se, I've seen it show up in readings when people have been unable to "let go" of a situation.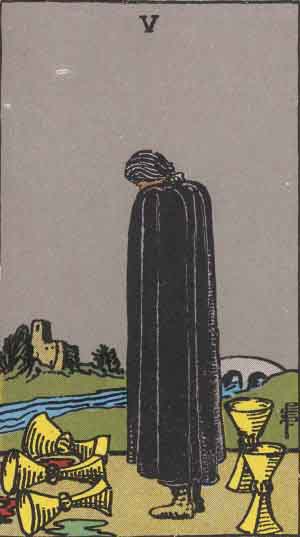 Five of Cups – negative thinking, dwelling on the past, sulking over spilled milk. An inability to see other options.  Pining away for something that is long gone.
What other cards may indicate obsession? Share your insights with me on Twitter @thetarotlady
Blessings,
Theresa
© Theresa Reed | The Tarot Lady 2014