Check out what these awesome peeps are saying about me:
"Theresa is the best secret weapon advisor for your life. I buy Theresa's readings in bundles so that I can gift her awesomeness to all of my group program clients.
The readings that she has done for me personally, since 2012, helped me through the hardest times of my life. I cannot recommend her enough." ~ Susan Hyatt :: Master Certified Life Coach, Author, Speaker
---
"Twice a year, I'll book an hour session where we look at the landscape of my business. I ask specific, practical questions (anything from looking at a launch strategy, tweaking my offers, growing my revenue) and Theresa takes the ball and RUNS WITH IT.
While she reads incredibly sophisticated Tarot spreads — this woman is no beginner, she's an EXPERT at her craft — I do my best to keep up with the AMAZEBALLS information that comes out of her mouth as I'm furiously trying to write down her incredibly practical nuggets of wisdom. (Thank goodness the sessions are recorded as listening again and again is a MUST.)
Her integrity, intuition, and skill are unparalleled. Simply put, I consider Theresa Reed one of my most trusted business advisors.  ~ Caroline Frenette :: Intuitive Business Coach
---
"Theresa is a rock star. Like a bonafide-queen-of-the-mountain-genius. No one compares.
After a reading with her and her phenomenal cards, I walk away speechless, wondering how she's able to offer such pinpoint accuracy, so consistently. It's mind blowing! She's thorough, yet quick as a bunny.
Magic doesn't even begin to describe the mad skills she brings to her craft. Her professionalism combined with her generous spirit and spitfire personality are the perfect recipe for everything you want a tarot reading to be. And it's because of all these qualities, her reputation is stellar amongst those that know her.
If you've never experienced Theresa's prowess for yourself, you'd better get to it, pronto! This Tarot Lady books up fast!" ~ Victoria Prozan :: Business Storyteller
---
"If you're thinking about booking a reading with Theresa, I have two words for you: DO IT. I've had readings when I wasn't sure what to do about something, when I had a lot of changes going on in my life, and just when I was feeling like I needed a little guidance and every. single. time. she gives me exactly what I need, whether it's encouragement for the path I'm on, or slight course corrections to get me closer to my goal. She doesn't give you carnival predictions, she gives you clarity about LIFE.
She can look at a situation and see the truth about it, and even if it's not what I want to hear, she manages to present it in a positive way! I recently listened back to a reading I did about 6 months ago, and it was AMAZING how accurate everything she said was. Things unfolded exactly as she said they would and it just reinforced my belief that this lady is the real deal.
I keep coming back for more and I know you will too." ~ Devon Clement, doula:: Mama's Best Friend
---
" I have read with many tarot readers, but never have I experienced such consistent, accurate and straight to the point readings like the ones Theresa delivers. She works at the speed of light, and the down-to-earth messages speak straight to your soul, often leaving you breathless.
If someone rocks Tarot, Theresa is the one. I have finally found my go-to-tarot-reader for all circumstances and issues." – Christel Van Gelder:: Life Coach
---
"My experience of Theresa Reed, The Tarot Lady? She has the wisdom of a sage, the sensitivity of a healer, and the skill of a master. Her uncanny ability to put a voice to my intuition is deeply affirming . . . and the insights she offers on everything (from business to real estate, finances to relationships) could only come from a practitioner of her caliber. It is an honor, a blessing and a privilege to experience a reading with Theresa." ~ Dr. Suzanne Gelb :: Clinical Psychologist + Coach
---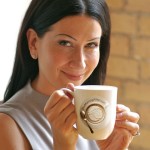 "A few months back, I found myself needing to make some big business decisions. So I booked a session with Theresa. She gave me killer insight: on how to move forward, how to leverage my network, and how to grow my business. She's fast, clear and she gets it! I'm so grateful to have her in my corner and will definitely use wisdom (and her mad tarot skills) again." ~ Erika Lyremark :: Creator + Head Whip Leader :: Daily Whip
---
"When I need to make a decision — and I need a celestial pep talk to get it poppin' — there's only one woman I call: Theresa Reed, The Tarot Lady.
Theresa is to Tarot what Yo-Yo Ma is to the cello. The gold-standard of excellence — a consistent virtuoso. I've asked her questions about my business direction, creative partnerships, real estate & domestic bliss, even love & relationships . . . and her readings always give me a tremendous sense of empowerment to make the best possible choices.
And between you, me & the Internet — she could triple her rates this instant, and she'd still be a remarkable steal. Get your Tarot on, with Theresa. TODAY." —Alexandra Franzen, AlexandraFranzen.com 
---
"I'm not gonna lie. I have a pretty low tolerance for the woo. It makes me itchy. Or nauseous. Or both. And I virtually insist that any potential woo-ishness be radically practical. No floating around all la-la-la in the clouds, right?
So I approach this kind of stuff with an open-but-super-skeptical mind. And I turn my bullshit detector on high and am prepared to bail the second it goes off.
But I also know that there's more to life than we can see. Invisible stuff bubbling under the board. Someone with real skills can serve up a huge pile of insight and helpfulness by taking a peek at these invisible bubbling bits. And, hands down, Theresa is that someone.
From the second the reading started to the time we wrapped, Theresa rocked my world. She is a whirlwind of insight with an extra large side of kapow. The initial spread answered 80% of the questions I had before I even had the chance to ask.
And her feedback was super specific. None of this, I see good things in your future nonsense. She zeroed right in on very specific areas of my life and rocked them all, one right after another. Plus she talks real talk. No esoteric blahblahblah.
This felt less like a tarot reading and more like a high octane session with a wildly perceptive and fiercely intuitive consultant. I walked away feeling crystal clear about my life and my business. And I have a fabulous map that will allow me to go forth and properly rock the Casbah.
I am not someone who gushes about this kind of thing. But here I am gushing. Theresa's the real deal. Hire her with the quickness."  ~ Fabeku Fatunmise, http://www.fabeku.com/
---
---
"I was fascinated with tarot as a preteen, but I hadn't thought about it for years until I heard a fellow female entrepreneur rave about Theresa. I knew immediately that I had to book a session with her. It was a strong feeling of "yes, this will be good for you." Well, my reading with Theresa was nothing short of amazing. I didn't tell her anything about myself beforehand, and yet every spread of cards she explained to me perfectly described all aspects of my life and my plans for the next year. She honestly blew my mind with how bang-on everything was – but more importantly, I was thrilled to get her reassurance that everything I have lined up for myself is going to unfold beautifully. It was the sweetest kind of encouragement I could have hoped for, and I love that I'll be able to listen to the recordings of our session whenever I need a bit of a pick-me-up as I work towards my goals. I may not have worked with any other tarot card readers before, but I know without a doubt that Theresa is a rare gem. Her loving yet tongue-in-cheek approach made for an awesome experience I won't soon forget. Work with her! You won't regret it!" 
~
Amanda Aitken, Founder and CEO of The Girl's Guide to Web Design
(
http://girlsguidetowebdesign.com
)
---

"I don't think there are enough words to describe Theresa's gift. Everything she has said to me during our sessions feels like a timeless truth. There is an inner knowing in my heart when she speaks about my life. It is almost as if she comes from a different dimension to give me guidance, and the truth. She speaks and the messages keep coming in. My journey feels so right partly because of the acknowledgement I have received from Theresa. But above all it is who she is as a human being that I love the most. She cares, and that makes all the difference to me." ~ Christina Rasmussen http://secondfirsts.com
---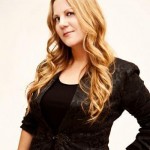 "It is the worst kept secret that successful people surround themselves with experts, muses and guides. My philosophy is to surround myself with my own "board of directors" that guide my businesses, body, soul and spirit. Theresa is one of those amazing guides who provides unparalleled insight into all types of matters be it personal or business. She is a clarity goddess…and is definitely on my list of fabulous people in my circle of trust. Shazam!" ~ Anastasia Valentine http://www.anastasia-valentine.com/
---
"I didn't have any hesitancy in signing up for a tarot reading with Theresa Reed. I had friends who raved about her work so I was excited to sign up! Her reading actually blew my mind. She was so accurate on what was going on in my life that it literally made me gasp. I've had many readings and NONE compare to the insights she shared with me. Her reading helped me know what next steps to take with my business and what to calm down about. I feel a deeper knowing about what my purpose is and which direction I need to go next." ~ Catherine Just http://www.catherinejust.com
---
"Theresa is my go-to business advisor on product launches, collaborative partners, and new product offerings.  She is much more than a Tarot reader.  When I put hundreds of hours and lots of devotion in a class or product, I want Theresa to tell me when the best time is to put it out to the world.  I want everything to align – yes even the stars – when I create a program that will serve and empower women.  I consider Theresa part of the team that helps me produce my offerings.  The top dogs work with Theresa.  Is it time for you to be a top dog?"~ Sherold Barr http://sheroldbarr.com
---
"I never thought about using a tarot reader to help with my business but Theresa came so highly recommended, I had to try it for myself, and I'm so glad I did!
I got so much valuable information during our session, I was scribbling like mad (even though you get a recording!). Everything was spot on, not only about me and my business, but my husband too.
It really validated what I'm already doing, but she gave me some fabulous new ideas about how to really maximise my personal and professional life. I'll be back for regular sessions for sure!" ~ Denise Duffield-Thomas, author of Lucky Bitch  www.DeniseDuffieldThomas.com
---
"Theresa, The Tarot Lady reads the cards like no other! She dials in to the meaning with a loving and yet practical sensibility. Absolutely amazing. I have received wonderful guidance coupled with opportunities for spiritual growth from her readings." ~Share Ross http:www.videorockstaruniversity.com
---
"Having Theresa there to ask about dates or times to invest, make a move
or start something saves me hundreds if not thousands of dollars. Making
the investment to get some extra juicy guidance is worth every cent, especially
when you an email her and get a response in 24hrs or less."
~ Hillary Rubin, Spiritual Life + Career Coach, Creator of The Art of Becoming a Coach Program 
---
"I did have reservations about getting a reading.  I didn't really know that much about tarot and wasn't at a very spiritual time in my life when I was introduced to Theresa.  I wasn't sure what kinds of "predictions" I would get, if it would be ominous and weird, or if it would be cheesy and obvious.
However, when I finally did get a reading, I realized that the beauty of tarot and Theresa for me was not about making lottery predictions or being cheesy.  It was practical, therapeutic, and real feedback about how to best deal with situations in my life.  My tarot readings with Theresa illuminate a path for me that maybe I was unable to see, or help weigh the consequences of making major life decisions.  Theresa's readings empower me to make the healthiest decisions for me in my life, and furthermore make me more intelligent about life in general.  I turn to Theresa when I am in turmoil, and her relaxing demeanor and straightforward no nonsense style help ground me and reduce my anxiety.  I consider Theresa and her readings to be a gift of spiritual guidance, and throughout the 6 years I have used her services, that opinion only expands in magnitude." ~ Sara Yelich-Koth
---
"It had been fifteen years since I have allowed anyone to read me, as I experienced a number of 'the un-professionals' who didn't understand their line of work. As a professional reader myself, all I can say is that Theresa Reed is the REAL DEAL. I followed and befriended her on Twitter, and listened to live broadcasts of her gifted knowledge. With important shifts happening in my life, I needed honest insight and confirmation from someone outside from myself, and I never had to think twice when I decided on Theresa. I felt that I had reached the end of a challenging chapter in my life, and her tarot translation completely verified this. Her humor, graceful heart, and specialized intuitiveness continued to amaze, as it grounded me with the knowledge and balance. The quality time that I spent with Theresa steered me right, and thanks to her, I was able successfully achieve what I had set out to do. It was truly refreshing to connect with a genuine tarot expert who built a 'love relationship' as well as a 'business partnership' with her cards. She relays the messages informatively, and with integrity. I highly recommend Theresa Reed as one helluva powerful reader, as I have NO doubt that you too, will also her intellect, wisdom, and professionalism that adds 'practical' to the magic in her readings." ~ Suzi Dronzek www.starcana.com
---
"The recommendation to see Theresa Reed came to me from someone I met at a professional workshop. The timing was perfect as I was 2 years out of college and my career path was headed nowhere. I did not have reservations going in for a tarot reading but only hoped that the reader had the real ability to give me some direction…and yes she did!  Theresa has offered me guidance since 1991. As the song goes…"Sign, Sign, everywhere a sign"…she will help you interpret the signs and messages around you and steer you in the right direction. Theresa has been particularly helpful in guiding me through the corporate world. She has been a great asset both with assistance in choosing the right business opportunity for me but also in identifying the key players in those companies…who I can trust, who I should watch out for, etc.  I have a large group of friends and family that now see Theresa. She is the best!" ~ Markus Schwartz
---
"I was intrigued with the idea that randomly selected cards could provide guidance for real life situations. How could this be? Yet Theresa's readings consistently offer relevant insight to my perplexing life circumstances. Theresa has a way of making it real. There's no woo-woo. She partners with you to figure out what's really unfolding. She calls you out on the ego
stuff. And she's very practical in her spiritual guidance. A tarot reading from Theresa is a powerful tool to help you choose wisely from the buffet of life." – Kim Tedford, Integrative Therapies, www.integralembrace.com 
---
"I was first introduced to Theresa in 1999.  My sister-in-law told me about a woman "who had unbelievable gifts" and suggested I set up an appointment for a tarot reading.  It was a time in my life when a lot of things were changing and I felt like I needed some direction. I left her that day feeling a lot stronger and more grounded.  And then, in 2002 a major life change happened.  My only sibling went missing and my family didn't know where to turn.  I just knew I had to contact Theresa for help.  During this session Theresa told me that my brother was no longer with us.  She felt that he was taken from this life because of theft (he was robbed).  THERESA WAS ABLE TO GIVE US ENOUGH CLUES TO ACTUALLY FIND MY BROTHER!  She knew there was a silver cylinder object near the place he was to be found (overturned fishing boat) I asked if he could open his eyes what would he see?  She replied "nothing but dark and grey" (he was in water).  Over the next nine years, while my family waited for prosecution, Theresa continued to keep in touch and give us insight into what was to come.  She told us that the man responsible would consider a plea bargain (he did but then rejected it at the last moment).  Most importantly she told us that he would end up in prison for the rest of his life.  Even though it took us nine years to finally get our justice, he was sentenced to life in prison without the chance of parole. There is no way she could've known these things unless she was truly gifted.  She kept us hanging on and kept our hope alive.  
Although reading this story some may think – what horrible things to hear – but we needed to find him and there was no one else that could help us like Theresa could.  The closure she gave my family was a gift you could never imagine.  Now, most people that see Theresa will hopefully never have to endure what my family did, but if she is able to help in such a traumatic event, you can only imagine how wonderful it is to get true insight into your future. To me, Theresa is not just someone you go to for fun and entertainment, she is family." ~ Jennifer Lazarro
---
"Personally I never had an issue seeing a tarot reader, I always thought the concept seemed kind of cool, and figured it would be something fun to do with friends. After seeing Theresa for the first time, probably 10 years ago, I was blown away by her energy and could only describe her to people afterward as a hug. It really felt as if she were connected to me in a way I did not think was possible. Since that first reading I have been in the room with friends and family for readings, and can say with certainty that readings are centered around individuals and their personal energy. Not once have I heard the same type of reading for two people. This woman has a true gift! What started for me as unique outing for my mom and I, has turned into a yearly ritual that I cannot imagine missing out on. Even after moving to Omaha, and now Minneapolis, I will forever continue to visit once a summer, just to see my Lovely Theresa. She is a gifted guide, and has become a dear friend. My best advice to anyone considering a reading is to record it and listen to what was said a year, or even two later. What she says may not make sense immediately, or maybe it will … but it will blow you away when you listen after some time has passed! It gives me chills. Her guidance is simple, yet profound in ways too hard to explain. For my husband and I, her words are beneficial in every aspect if our lives. Theresa is the real deal. She is kind, straight forward and the coolest chick I know." ~ Heather Lane
---
"Nearly five years ago, I kicked my corporate sales job to the curb because I got sick and tired of not making the difference I wanted to make in the world. Shortly after that courageous and (overambitious leap), I became hospitalized. The myth that stress can kill is true, by the way. That is when my coach entered Theresa Reed into my life.
When I was contemplating letting my life whittle away to nothing, Theresa provided me with spiritual clarity that gave me hope to keep getting up and continue moving forward despite the odds. Year after year, I've incorporated readings with Theresa into my annual ritual and the benefits of that investment have been astounding.
I'm nearing year five of my solopreneurship at the end of 2013. Greater than any of the monetary rewards of manifesting all the seeds I've planted throughout the years with Theresa's help, I have finally unleashed my authentic voice. Thanks to Theresa, I am now kicking shins all over the globe to help other entrepreneurs unleash their brave bear to spark people and movements.
Thank you Theresa! I carry you with me every day and that will continue for years and years to come as long as you will have me continue on the journey with you!
 xoxo,
---
"A reading with Theresa Reed has become one of my "must dos" when it comes to creating (and tweaking) my quarterly and annual business plans. Even when the cards bring a message that I don't want to hear, the message is delivered with an underlying current of love and kindness. Theresa brings to her readings not only her intuitive gifts, but adds a healthy dash of her business brilliance, sparkling wit and forthright manner to the mix.  I consider Theresa to be a valuable part of my entrepreneurial team." ~ Debra Smouse:  Life Coach. Writer. Tarnished Southern Belle. http://www.debrasmouse.com
---
"Always interested in complimenting my over active intellect with a spiritual influence, I have explored various venues of tarot, mediums and otherwise alternative vehicles of connecting with my inner self. More often than not, I'm not that impressed. Many "guru's or psychics" try to "play all knowing" in a condescending way with tons of inaccurate babble. Not so with Theresa. THERESA IS THE REAL DEAL; she not only has a special intuitive gift but knowledge, skills and experience handling very delicate human situations with graceful humor and insightful advice! I consider Theresa to be my spiritual coach and one of my very trusted advisors; so much so that I trust sending my young adult daughters to see Theresa for regular readings. My two daughters and I all believe that Theresa has been and continues to be a positive influence in our lives. Tarot is a powerful tool when it is facilitated by a skilled, empathetic, experienced coach such as Theresa to help interpret the messages the cards communicate. I am a busy working executive with 2 daughters, a husband and an active social life. I use tarot/Theresa as a periodic pulse check on my intentions, emotions, and overall well being. Theresa always leaves me empowered with information to make my own choices with regards to my career and what may be affecting my work, my relationships, and my health. Theresa helps me stay grounded, balanced, and in control of my life." ~Kristie Z.
---
"I had wanted to get a Tarot reading for many years, but was a little apprehensive. A friend of mine gave me Theresa's phone number and I probably had her number in my phone for about 1 year before I actually called her. After my son died I had questions and finally got the courage up to call her. I was a bit nervous before my first reading, but as soon as I sat down, Theresa put me at ease. Being that it was my first ever Tarot reading, I wasn't sure how things worked. She was kind and patient in explaining everything as we went along. After that first time, I was hooked. Sometimes in life, things get a bit hectic and I feel "scattered" (for lack of a better word), so I call Theresa. I find that after a reading with her, I feel more centered, focused and calm. I am able to make decisions and put any plans I have into action. The cards are like a confirmation of my gut feelings, but sometimes you just need it spelled out for you. I always leave Theresa's feeling " centered".  It's like all the scattered thoughts and feelings I have are put back into a neat little pile, making life that much easier to deal with. I can't imagine not having her there for me to provide guidance when things get a little crazy or just when I'm trying to make a decision and need a little push one way or the other." ~ Lynn Faulds
---
"I've found my readings with Theresa to be exceptionally motivating, as well as clarifying. I've generally used her for business direction and have consistently been satisfied with the results of my reading. That doesn't always mean that I hear what I wish I would hear, but it usually means that I hear something that I've already acknowledged on a subliminal level. Theresa's readings help me to bring those thoughts to light and assist me in making more appropriate business decisions. Further, her readings and her style are very motivating and uplifting. I feel that it is almost a cleansing experience and I can walk out with a renewed sense of purpose and direction. I enjoy Theresa's straightforward manner and her ability to cut right to the heart of the matter. I have had several readings already and will most definitely continue to be a client. Thanks for doing what you do, Theresa!" ~ Tricia S. 
---
"My first tarot reading was an eye opening experience. I didn't know what expect or what was going to be told. Like most people, there's some skepticism and you're not sure what to expect. Even though I didn't know what to expect, I still kept an open mind. My experience with Theresa has been life changing. I highly recommend her services. Especially to those who are unsure about tarot. The experience is very empowering and forever left me intrigued with insights for my life's path." ~ Lc Hill
---
"I contacted you about work related stress.  You shared with me that I would have a new job opportunity and really felt that looking for a new job would be the best thing for me in dealing with the stress.  You said some keys word to me "you are not as stuck as you think are – OPTIONS".  I did pursue something and with that accepted a new job which I start in 2 weeks…yeah!  When I did resign – I was so at PEACE with it – it was an awesome experience for me!  I knew I did the right thing..you helped me with confirming thoughts I have and beginning clarity to my life. So thank you so much!!" ~ Gretchen Federspiel 
---
"Over the past 2 years, I have been in numerous difficult life situations where your counsel has helped me so very much. Having moved 10 times in 3 years since the start of our economic recession, there were a few times of bad interactions with employers, love relations and even geographic decisions where if not for the wise and intuitive rightness of your gifts as a channel with the Divine, I may have stayed entwined with these dark situations because movement and change were frightening for me. The clarity of the cards guidance you are gifted to share with the world has offered a safe haven of comfort through these changes." ~ Valerie Schmidt
---
"I have been a client of Theresa's since 1995 and I can say with the utmost certainty that she is a phenomenal psychic.  She was not the first reader that I had seen but she is by far the best reader I have ever been to.  She not only does clear and accurate readings; she truly cares about her clients.  There have been several emergencies in my life which she has guided me through to a positive outcome.  Going above and beyond what is expected is her forte.  She gives it all she has and then some.  I consider her among the individuals I call "friends."  I could spend hours raving about her and her unbelievable talent.  I have recommended her to many of my friends and they have also become her clients.  Need I say more.  She is the best!" ~ Sandy 
---
"I greatly enjoy my annual, start the year off with a reading by Theresa. Just hearing her voice, her practical wisdom and her reassurances, even when she tells me something that does not sound fortuitous, sets the tone for my year. And as much as I love talking with her, I was distracted this year and that 2 hour time difference and our different working schedules made scheduling a phone appointment harder than usual so I decided to give the emailed questions a try. I could take my options of how many questions I could get answered and decided that "what the heck, why not do 10." I could stockpile and the rates are quite reasonable. I'm not yet done with my 10 questions but it has been a surprising little please to realize I have "this many left." I can just spontaneously send a note which is not my usual style. Writing the questions makes me think them through more succinctly and having Theresa write the answers back gives me the opportunity to ponder them more than my usual style of referring back to my messy notes. Her tone still comes across in an email just as friendly and practical as if she were talking to me though I have no intention of permanently giving up the  phone calls (such a shame that I don't live closer so phone or email are my only options). And best of all, I love reading the answers to my husband who laughs and professes his love for Theresa because of that very practical wisdom. She hits the nail on the head and her ever so diplomatic style lets me know the situation vs. my perception of the situation. The cards never seem to indicate that I need to fret as much as I seem to think I need to. I think it will be good idea to keep those email stockpile of questions in my queue and still do the phone contact. I never run out of questions that need answering. Thanks Theresa." ~ Elizabeth Mendelsohn
---
MORE, MORE, MORE KILLER PRESS FROM MY SUPER FLY TAROT PEEPS:
"I was 11 years old when I discovered the Tarot.  For 35 years, the Tarot has been one of my best friends, my greatest confidant, that which consoles me and kicks my ass. I am an established reader, who has read for and trained professionals throughout my lifetime. Of course, in turn, I have had the pleasure of being on the other side of the table with very talented divinationists, as well. 
However, not one — NOT ONE — no matter how spot on anyone has been with any or every other aspect of my life, has ever been correct about my love life…Except Theresa.
In August, she told me to "hang in there" after a horrific summer of death, sorrow, displacement, and trauma and that my "knight in shining armor" was on his way and that things would develop "organically." 
I'm being treated for anxiety and PTSD. I thought the Gods would be crazy to do that to me…or to him, rather! But, lo and behold, sure enough, I met him at a bus stop and we started talking and he asked me out. He's sweet, fun, respectful, a little weird, super sexy and cute and my bird approves! We've been dating nearly a month and I have never felt so safe with anyone before. Is it "true love," who knows? I'm just enjoying, moment by moment.
There really is nothing like Theresa. She's genuinely blessed with great balance of practicality, compassion, passion, and talent. It's not only impressive, it's a blessing. 
I am more grateful to her than she'll ever know." ~ T. Ray
---
"My third reading with Theresa occurred two months ago in January 2013.  I discovered her last summer and have returned twice, via phone, for additional readings due to her stunning accuracy.  During that third reading in January here is what she had to say with regard to my neighborhood: 
"Bill, the Tower card shows up in the neighborhood area of the reading.  I am not a big fan of the Tower card.  Usually it signifies that there is something in your neighborhood that is not right, perhaps an escalation of crime.  When you go out, please be careful, because I see a sh*t storm coming that will change the complexion of your neighborhood once it is over.  I don't see you needing to move or changing your living arrangements in any way, but just be careful when you are walking around outside.  Now and then the Universe feels the need to kick some butt in order to get things moving in the right direction again, and once it is done, things will be better." 
My neighborhood encompasses the finish line of the Boston Marathon.  On April 15 that sh*t storm hit.  I live across the street from Massachusetts General Hospital.  All night long there were ambulance and police car sirens blaring, dozens of armed militia personnel lined the entrance to the hospital and its approaching streets, swat teams,  FBI agents, ATF agents were visible and helicopters were flying over head.  Already the changes Theresa talked about are becoming apparent, with an increased presence of security everywhere above ground and below ground in the subways. 
If you are shopping around for an incredibly accurate reading, your search has ended.  Theresa is the real deal.  You won't regret it.  And, she's a lot of fun to boot!"  ~ Bill Ritacco, Computer Specialist, Boston, MA
---
"A reading with Theresa Reed has become one of my "must dos" when it comes to creating (and tweaking) my quarterly and annual business plans. Even when the cards bring a message that I don't want to hear, the message is delivered with an underlying current of love and kindness. Theresa brings to her readings not only her intuitive gifts, but adds a healthy dash of her business brilliance, sparkling wit and forthright manner to the mix.  I consider Theresa to be a valuable part of my entrepreneurial team." ~ Debra Smouse Life Coach. Writer. Tarnished Southern Belle. http://www.debrasmouse.com
---
"As a Tarot reader, Theresa packs more insight into ten minutes than most readers do in sixty. Her laser-focused readings cut to the heart of the matter at hand and offer clear advice on how to move forward. They've helped me out of more than one bind, and offered a sense of direction and peace during complicated times. If you need some real talk and no nonsense lovin', Theresa's intuitive wisdom is exactly what you're after."  ~ Amelia Quint
---
"My sisters and I have been going to Theresa annually for YEARS!  We have also sent numerous new clients.  Every year we remain fascinated by the information she is able to give us.  Sometimes it is easy to doubt or second guess what you were hearing later on after your reading.  That is why we enjoy going together.  All of our readings are so different but right on for the individual, that it helps us to see how accurate she is.  There have been things we were told that we thought possibly couldn't happen, and by some twist of fate that we didn't see coming, it did.  Theresa is down-to-earth and fun to be around. Definitely worth every penny!  We make our readings birthday gifts to ourselves!" ~ Kerry

---
"This was my first reading with Theresa and WOW was I blown away.
I have had many readings with other readers, but none by email.  So I contacted Theresa to ask her just how accurate email readings were. She responded immediately and put all my doubts to rest.  Well, I needn't have asked. When I decided to have my reading, her answers just blew my mind.  I gave Theresa 2 questions, with NO background to either of the questions. What astounded me more than anything was that she picked up things like feelings and emotions; something she could not have picked up from my questions alone. It was incredible how she was able to pin-point my exact feelings.
Her reading was clear and succinct; so succinct I didn't need to ask for clarification on anything. But more than that,  my reading was SO inspiring. It was like my motivation engine had just been pumped up with rocket fuel. I have had many readings with tarot readers before, but this in a different league.
I was so impressed that within 1 hour I had already recommended her to two other friends. And if you are debating, don't; go for it!!!  It was the best reading I've ever received." ~ Vannessa Vinos (UK)
www.luxuria-jewellery.com
---
"Theresa's reading was absolutely spot on for me! I found myself unable to trust my own interpretation of my situation, so I sought Theresa's wisdom for another perspective. I wasn't disappointed! Her insights really helped me to get past my own doubts, biases and assumptions, and see what I really needed to see in my situation. Straight talking to the max!
Also, it was really easy to order, and my reading was delivered to me super quickly. Highly recommended!" ~ Marianne :: Two Sides Tarot
---
"I have had 2 reading's from Theresa and each time they have been spot on with things that were going on in my life at the time. I will certainly be in touch with her again when the need arises." ~ Pamela S.
---
"I am so grateful that I was drawn to Theresa for a Tarot reading. I was really at a crossroads in my life and did not know which way to turn. Theresa's reading was so straightforward and presented so clearly, I literally felt the cloud of confusion lift as I read her words. The card interpretations were deep and meaningful, but she the way she wrote was like talking to a good friend.
I will definitely return for my Tarot reading needs in the future." ~ Ruth :: The Tarot Witch
---
"At first I did have some hesitation with going to a tarot reading, but Theresa was referred by a colleague. I had a lot of mental stagnation going on that I couldn't make sense of so I decided to give it a try.  Theresa was very friendly, welcoming, thorough and non-spooky. She had a great energy and was very professional, yet warm. She explained everything to me thoroughly and I have been seeing Theresa every season for the past 2 to 3 years. I recommend her to all my friends who are open minded enough to have the experience. I now live in Nevada, but when I visit Wisconsin I always try to fit in a visit. One day I will do the phone/email reading, but seeing Theresa in action is a wonderful experience. Tarot has helped me understand some blocked energy that may be going on in my life. It also helps me look forward to events that the cards see without totally "waiting" for them to happen. The cards have always been spot on for me and I am very comfortable with the power of the cards." ~ Tisha B. 
---
"I have been getting tarot readings from Theresa for several years now. She is the best, which is why I keep going back. She is so much fun to talk to, professional, and her readings are incredibly accurate every time! Don't believe me? … try one for yourself and be amazed! Theresa is always helpful, insightful, and full of positive energy. Even if things aren't looking so good, she has great advice to give and positive guidance to offer. I would definitely recommend a reading from Theresa to anyone, and I personally wouldn't go anywhere else!" ~ Sara S. Milwaukee WI
---
"Theresa's readings are insightful and really help me hear my inner voice, the voice that tends to be drowned out by fears and self-doubt. Recently, I have been going through a major life change – one that is still ongoing – and her prompt and insightful readings helped me find my inner strength and ability to let go and make necessary changes in my life to move forward. She is patient, realistic, empathetic and responsive.  I have had tarot readings in the past, mostly "for fun," but when I consult Theresa, it is not just for fun – it's for life. Her approach – one that recognizes that we have free-will, has helped me to listen to what the larger world is trying to tell me and what I know to be true on the inside and has helped me to think about problems and possibilities in new ways.  I will be a loyal customer as long as she is in business. Theresa has helped me and continues to help me through difficult periods always challenging me to learn more about myself and my possibilities through the tool of the tarot. She is quite simply, the best." – Amy K. 
---
"I met Theresa many years ago through a friend since then I have come to see here or do a reading over the phone once a year at least.  The readings have given me guidance through some times of illness and also readings during good times as well.  I drive from Madison and it is worth the trip to see her in person.  I love the monthly newsletters and the blogs I find them very insightful." ~ Karen D. Birrenkott

---
"I've always been interested in Tarot and about 10 years ago, I met Theresa Reed, who gave me a very thorough and precise reading. Ever since I have been seeing her. I truly enjoy her company when I have an appointment with her. She has provided me with some very helpful advice and I always leave feeling ready to face any challenges with my head on a little straighter. Theresa is very honest, helpful, and  straight forward when she works with clients and I appreciate that especially in this line of work. Tarot has helped me stay on the right path in life and given me hope when things get a bit challenging. It has opened my mind to more possibilities in life and has played a very important part in my spiritual journey. Thank you Theresa for all you do for so many."  ~ Bonnie Wietrzychowski  
---
"As an executive of a successful corporation with a MBA from an Ivy league school, on the surface, I would appear to be the least likely person to seek out the services of a Spiritual Advisor who uses Tarot Cards in her readings. In truth, I am very skeptical of psychic fairs and the "1-800-I'll tell you what you want to hear" phone lines. I've been seeing Theresa for readings for over 8 years. She's the REAL DEAL. After a reading with Theresa, I come away with greater clarity about where I'm at in my life's journey, or insight into a problem or circumstance that is troubling me. More than anything else, my readings with Theresa empower me. I have new information, and with that information, I can make choices. Theresa is truly a gifted Spiritual Advisor. I highly recommend a reading, in person or virtually over the phone!" ~K
---
"We walked in thinking we were going to be entertained, we walked out stunned at the valuble information we received." ~ Casey

---
"I had been laid off for almost five months and was running out of hope. During my reading with Theresa, she told me I would have a job offer within eight weeks, it would not come in a conventional way and I would feel like I was back home in the new job. Well…six weeks later a former boss called and asked if I would come back in a consultant role with the possibility of fulltime. I couldn't believe it – I'm so grateful her prediction came true!"  ~Mary Christine
---
"Back at the end of 2010 I came for my annual "new year ahead" tarot forecast. At the time I was feeling a little defeated. I hated my job, I had a few confounding medical issues, and I was trying (and failing) to conceive. Theresa made predictions about the up coming new year. I can only say that Theresa's forecast for 2011 was so entirely spot on- that as things she mentioned occurred, I would find myself buckling down or anticipating the next events she predicted. Theresa, I thank you for your wonderful guidance! It's comforting to have have your help." ~ Sarah F.

---
"Thank you so much for offering your services!  I was moved to tears by the details and accuracy of my tarot card reading. I felt my dreams and my life's direction were validated.  When life tries to get me down I remember what I learned at my reading and feel so encouraged!" ~ Teresa M.
---
"You have NO IDEA how much Spirit/God has used you to bless me. When I booked the e-mail reading with you I NEVER thought it was going to deeply affect in  IN A GOOD WAY OF COURSE. Thank you again…" ~Francesca
---
"Theresa, There are not enough words to truly describe my appreciation for your expertise and insights.  Every one of your readings (both in-person and byemail) has been spot-on regarding all the topics we discuss. In this last year alone, I have had to handle several major life and career situations; I followed your advice "to the letter" and each situation resolved itself to my benefit every single time.  I don't know how I could have managed all of that without you – thank you so much!" ~ Dee P.
---
"My reading with Theresa was direct and to the point but delivered with a feeling of warmth, compassion and non-judgement. She helped to relieve my stress around an anxiety producing situation in my life.  I left Theresa feeling lighter and more optimistic overall." ~ Jeannine C.
---
"The first words I usually use to describe Theresa and her work are "egoless", "purely heart-centered", and "always right on".  Her involvement and input are priceless, yet her prices are super affordable. You have nothing to lose: Theresa uses pure energy and operates from a place of Good." ~ Doreen P.
---
"I know you're a busy lady so I will keep this short. The last reading you gave to me was about a date with B – guess what, you were  right about everything!  So thanks for your stunning accuracy. I always appreciate your advice." ~ Thanks, Heather
---
"At the times in my life when nothing seems to make sense no matter how I look at it, or when I just don't know which way to turn, I see Theresa Reed. She is always dead on with her readings.  I leave feeling that I have all the answers and can move forward with my life.  I feel that I am no longer stuck. Thanks Theresa,  for all the great insights you have given me.  I love thefact that your messages are from your heart." ~ Susan P.
---
"The insight that Theresa Reed gave me during my reading was not only eye opening, but very accurate! She is very warm, inviting and personable. Meeting with her was the best decision I made." ~ Amber M., Milwaukee, WI
---
"I was a bit skeptical regarding my first email reading as I had never had one done before and I was new to the world of the Tarot.  However, I was pleasantly surprised at how accurate it was. I immediately booked a half hour reading over the phone and once again was astounded by her precision.  She saw things that I had only recently become aware of.  I feel very comfortable with her process as she is non-judgmental, always concise and yet warm in her communications.  She also goes above and beyond if she feels that she can provide additional assistance.  Theresa has helped me cut through muddled thinking by providing clarity and direction especially during times of great stress and anxiety.  Booking readings online is easy and she always responds within the alotted time.  I definitely plan to continue my readings with her!" ~ NP
---
"I am always astounded by Theresa's accuracy in her readings. Her honest and straightforward approach is carefully balanced with her compassion for her clients' emotional states.  Prior to a reading, I was feeling a little anxious about my future, but Theresa gave me the guidance I needed and a passionate ambition to pursue the goals I have set for myself.  Her readings give me an abundant sense of hope and even advice on how to deal with energies in my life that perhaps are not ideal.  My life has been greatly enhanced because I no longer feel powerless to ill-fated ideas of the future; and with the help of Theresa's tarot readings, I am empowered to make my own positive decisions and steer my life in the right direction.  I am grateful to have found such a well-rounded reader!" ~ Kayla T.
---
"My very first reading with Theresa was approximately 10 years ago, and I've been a client ever since. I have to admit, I was pretty skeptical about tarot card readers, psychics, etc., but Theresa is the "real deal". She made me feel very comfortable and at ease during my reading and is a "straight shooter". She tells it like it is!  I see Theresa about every 9-12 months and I have to say that every reading with her has been wonderful. She helps me find clarity in certain aspects of my personal life. She seems to truly care for her clients and their issues or concerns. And because of her caring demeanor, I've referred many friends and family members to reach out to her whenever they are facing a personal dilemma or life crisis, or are just looking for answers.  I'm grateful and thankful to know Theresa and I always look forward to a reading with her."  ~ Pam'ala Mode
---
"I love going in to see Theresa for tarot readings!  She's been reading my cards for the past ten years. She is very down to earth and her readings are never hokey or creepy. During one reading, she predicted that I would need house repairs and be tempted to do it on my own, but that I shouldn't because there would be major problems with my "DIY" work!  Sure enough, I had what seemed to me as simple plumbing repairs to do that year.  I called a plumber and the problem turned out to be more of a fiasco that I had imagined.  Thankfully, I didn't flood the house!  Theresa is the first person to admit that nobody can truly predict what will happen in your life, We are the only ones that can control our fate.  Her readings are so much fun, I hope she never stops reading cards!"~ Alana S.
---
"A lot of what you told me has come to pass and I look forward to seeing you again soon.  You have put my soul at ease for a while. Thank You." ~Mary W.
---
"Theresa, thank you for an excellent Tarot reading. You are truly gifted!" ~Kay J.
---
"Melissa had her ultrasound today and Bob and I will have a baby Grand daughter in May, thanks to Ryan and Mel!  So excited!  Now I can wrap up all the pink stuff I bought for Christmas!!!!!!  Thanks to you last Feb. I just knew it was a girl, aren't you the most amazing Tarotlady!!" ~Shelley
---
"Wow! I am impressed, what a thorough reading. Its fascinating, you really know your stuff!" ~ Rose
---
"You're as good as they say you are!" ~ John
---
"Over the years, I have had several readings by Theresa.  Not only are they comforting, inspiring, and life-affirming, but they make fantastic gifts for others.  Every time a friend visits from out-of-town, I immediately announce,"I have a surprise for you."  Then, I book and pay for a reading with Theresa.  My friends have all been impressed, fascinated, and captivated by Theresa's readings. She is delight to meet, know, and someone you can trust. If you are on the fence about going for a reading, please do yourself a favor and go!  If you are stuck figuring out what to get that "hard to buy for" person, get them a reading.  Neither you nor them will be disappointed." ~Joel W.
---
"I feel like you've seen me basically grown up and I always turn toward you in trying or difficult times or important decisions and you've never proved the results or outcomes wrong. Everything you say from the first shuffle hits me right on." ~ Candie T.
---
"Your reading has been an inspiration to me that has given me the courage to change and find spiritual and physical happiness as I move into my 50s." ~Kathy H.
---
"Theresa is the best I've found at what she does.  I've had a Tarot reading in person and needed answers to a question via e-mail.  Both readings were spot on!  I also witnessed 2 other readings that were also completely in tune with what was happening for each person at that time in their life.  I enjoy the monthly e-newsletter and find myself eagerly anticipating the next one!" ~Rachelle S.
---
"Thank you very much for your amazing reading – that helped me in so many ways!
I had no doubts about the truth that lies in what The Cards said – I've always believed in them. But a skillful reader, an intuitive one, is always hard to find and never to forget! So I have to say this: whatever you read in the cards really happened and I followed your suggestions all the way from the start. So thank you again, from deep inside my heart,  for a great reading and the courage you gave me when I was low. It was so soothing at this difficult time! I will definitely speak to you again!" ~ Nora S.
---
"This is just a quick follow up email on the job-related reading you did for me back in June. I finally got a new job!  The prospects in the new job are great, working conditions are better, and people are nicer. The grass IS greener on the other side, just as you predicted.  A big thanks again – I'll be returning for another reading very soon." ~Kat S.
---
"I've been a client of Theresa's for 9 years.  Her readings have been so accurate, and so helpful in guiding me through some rough patches in my life. She empowers you to take on whatever obstacles may lay in your path. My readings have had lessons, and have also been very amusing! I have referred many friends to her, and will continue to do so.  I consider her my friend." ~ C.V.
---
"I have seen Theresa 4-5 times at her home over the last 5 years.  Each time I was warmly greeted and made to feel very comfortable in her surroundings.  A place for my tape recorder was provided (I find it help to tape these sessions and listen to them periodically over the course of the next 8-12 months). Theresa's readings are accurate and she answers all questions.  She explains the cards very well and welcomes my questions for further clarification, if needed.   I find her readings are an excellent guide for me over the course of the year.  Again, when I am not sure of a direction to take, I do listen to my tape of our reading and sure enough, while I might of completely forgotten something she told me, there is it on the recording and this helps me to determine the path I should take.  I always find it amazing how often she will address an issue accurately, especially this last year when I was ready to make major changes in my life.  She give me the green light I needed and cautioned me where I needed to be wary.  This made my transition much easier. I have recommended Theresa to friends and family, as I was recommended by a very dear friend years ago.  She is very professional.  I find her readings an wonderful experience and an great guide for my future. ~Julie Ann
---
"Theresa is direct and to the point. She does not waste your time and utilizes her positive energy towards helping the client she may be attending to. If you have a specific area in your life that you need to work on Theresa gives you good references and sources to guide you in the right direction. If you receive unhappy news during a reading Theresa provides advice on how you may correct the direction and change your path for the better. Theresa is ALL about the positive and I think that is the reason why many people are drawn to her."  ~A.B.
---
"My very first reading with Theresa (I always do email readings) was about getting a new job. I had been unemployed for 6 months at that time, except for a job I had that was only a few hours per week. Theresa predicted that I needed to address some personal & spiritual issues during my time of underemployment; and that I would get a new job within 3 weeks or 3 months. She also predicted that it wouldn't be all that I desired, but it would be a job.  Sure enough, within a week of the 3 months she predicted, I started my new job! All I cared about was getting a stable income, and the job was exactly that. It wasn't fulfilling emotionally and didn't pay a lot, but it was adequate.  However, since I'd been working for a long time on a side business that did mean a lot to me, fulfillment wasn't my main consideration.  I appreciate Theresa's honesty from the start about this, as I would have been very unhappy if I thought this job was it for me! So Theresa does a great job of presenting the reality of a situation, while still being very positive and focusing on the good."  ~Kim K.
---
"I have been a client of Theresa's for 15  years.  I usually see her once or twice a year for a full reading, and contact her website for email questions here and there in between readings.  Theresa's readings are always solid, informative and down-to-earth.  I enjoy her readings because they give me direction and guidance on what's going on in my life and what's coming up. This makes it easy to prepare for, and also gives me the ability to make a more informed decision when I am wrestling with a choice.  Many times I already know the answers to my questions, but she provides validation and the insight that I am looking for.  Sometimes there are some things I didn't know about, and we talk about solutions available to me.  It's good to know what your obstacles are so you can knock them down instead of reacting defensively.  Her readings combine tarot and astrology and are always spot-on.  Even my skeptic Scorpio husband listens to what she says!" ~ Carol B.
---
"I have been seeing Theresa for almost 10 years and can't imagine having anyone else do a reading for me.  With a reading, it's not really a case of being right or wrong, but Theresa has always been accurate, down to seeing a small license plate issue we had a few months after a reading!  She is down-to-earth and manages to deliver bad news without a feeling of dread and hopelessness.  Whenever I have a problem I'm dealing with or want to know how a situation will resolve itself, I get an email or in-person reading and always feel better.  I leave Theresa's with the knot in my stomach gone!"~ T.C.
---
"The readings that I have gotten from you have always been accurate. Your knowledge and expertise are amazing! Ive never had a reading where the details have been so right on." ~ L.D.
---
"Having enjoyed several readings from Theresa over the past 12 years, I have always received something useful, either by way of a meditation, or a lesson, or just a "heads up" in a particular area of Life. She really is more than a gifted Reader, as she brings a Spiritual aspect either by way of mindset, or encouraging words." ~ T. C.
---
"I have been seeing Theresa for private readings since 1997. I think she is excellent at her profession. Her readings give me insight into things present, past, and future. She is straight forward with her readings so you do not have to guess at what she is saying. I think she has a great gift and uses it well. I will continue to keep her in MY CARDS for a long time coming."  ~ name withheld by request
---
"Hi Theresa, I received an email reading from you about a month ago.  I've always been a little skeptical of online readings but I was quite impressed with the information you provided to me. I also want to thank you for the information you share on your blog.   I read tarot for myself but if I ever need a second opinion, I will be using your services.  Thanks again!" ~ N.D.