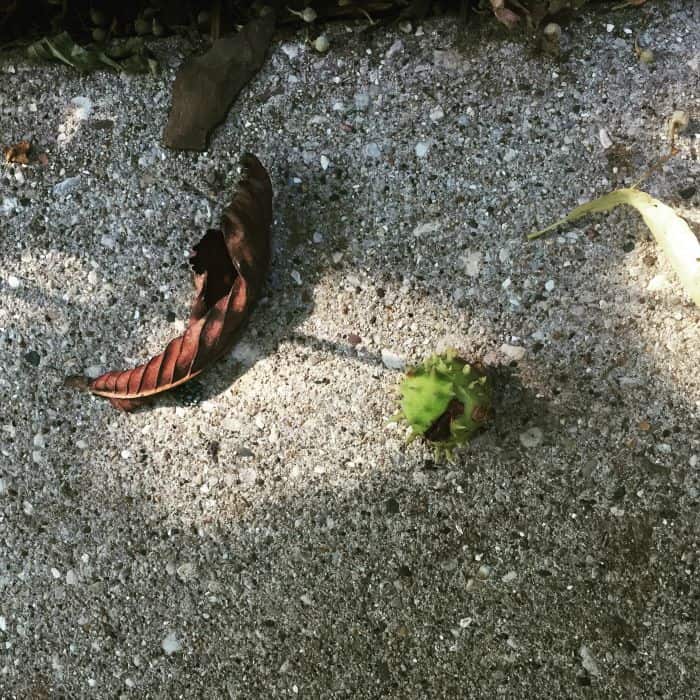 I read a post a few weeks back from Tanya Geisler that seemed to circle around in my head again and again. (Brilliant lady, by the way. If you're not following her work, you should.)
Tanya shared a story about prematurely judging a metal-loving store clerk who loved to sit home and watch television. Then the clerk delivered this line: "Sweetie, I was in an abusive relationship for 19 years. Never again am I wasting time on anything that doesn't feel good or right for me."
Impact made.
Not just on Tanya but on me.
I've seen both sides of that judgement counter. I've been harshly critiqued for my television-loving ways from my oh-so-spiritual friends who piously smirked at how much more "enlightened" they were since they gave up television but I've also been equally quick to shoot down someone else's idea of what is deep and soul-stirring to them (ex: I'll never understand the lure of country music).
When I catch myself moving into elitist mode, I have to remind myself this truth: what is meaningful for one person may not be meaningful to another.
For example, some people love getting off the grid and spending time in nature. It's their idea of Zen. My husband is one of those people. Put him in the woods and it's hippie heaven. Me…not so much. I get itchy and bored. It's so not my happy zone.
For people like myself, being in the midst of a noisy urban setting, elbow-to-elbow with strangers, is as rich as it gets. This makes me feel alive and connected. I grew up in a rural area and had my fill of all that nature business.  The pace of city life feels like a god's pulse and I throb to that rhythm. Throw in some tarot cards, good restaurants, and a little hip hop and my soul feels plugged in.
My son gets his spiritual groove on behind the drums in a jazz club. My daughter finds salvation in traveling the world alone and writing in coffee shops.
We all have our thing. Our raison d'être. We move to our own groove. And it's good to let others do that too.
That starts with recognizing that one person's thang is perfectly fine and we don't need to judge it and they don't need to justify it. For example, if you feel that technology is adding too much "noise pollution" to the world, unplug with relish. But understand that for a child growing up in dire poverty, a cell phone with internet access means something entirely different – it adds connectivity to a bigger world that they want to be part of.
You find meaning where you choose to. (And in some cases, where you have to.)
So plug in or pull the plug. Go outside or inside. Read a book, listen to the sounds of nothingness, or put Maury on full-blast.
It's your life. Find your own damn meaning. No apologies necessary. Not even for country music.
Other stuff:
More goodness from Tanya Geisler.  Get in her world now. Seriously.
Breaking news: Denzel Washington has a mighty fine son. (Yes, this is important to some of us!)
It's gone but not forgotten – and now you can see the inside: a virtual tour of the Liberace museum.
For readers: how to create a cozy book nook in your home.
Loving this from Holly Tarot: how to become a confident tarot reader.  Great advice!
Worth a read even if you're not a mommy blogger: Can mommy bloggers still make a living?
More on blogging: Is blogging dead?  The Bloggess says no.
I'm totally in love with Tarotic Story Prompt Cards from The Story Bistro. These cooking inspired tarot cards have fabulous prompts to get you thinking about your business and creating content for your blog, newsletter, site, etc.  You'll never be stumped for an idea again the next time you sit down to write.
This gal visited the oldest charm school.  I would LOVE to check this out.  Cause I'm certainly needing some polishing, yo.
Intriguing: the last of the granny witches.
The element of Styles: Harry Styles corrects a fan's grammar and is absolutely adorable.
Should I dress my age? These women beg to differ.
Welfare reform is creating bigger issues: The nation's poorest are getting pretty much nothing.
Tomorrow is a New Moon – and an eclipse.  Hot duo Gala Darling and Mystic Medusa tell you how to work dat moon magicks like a total luna fox.
More Moon goodness from the ever wise Paige Zaferiou: Relying on the Moon and St. Christopher.
I got a sweet little shout out over at Little Fox Tarot.  Knowing you've helped a peer kick up their game = priceless.
The survey says: what are the top ten tarot decks?  Little Red Tarot has the deets.
Don't want to be an entrepreneur but still want to make more money? James Atlucher has a new book for you: The Rich Employee
New upcoming stuff from Jamie Oliver on my list: Everyday Super Food
If you're a fan of Humans of New York, you're about to get very happy this fall: Humans of New York: Stories
Growing up, Chrissie Hynde was one of my idols. She has a new biography out: Reckless: My Life as a Pretender
I just adore Mindy Kaling – she's got a new book on the horizon: Why Not Me?
What I'm Grateful For:
My children's travels
Good lip balm
Sweater weather
Reading glasses
A schedule filled with clients who delight me
Nestle Crunch Girl Scout Cookie Candy Bars
Soundtrack for 9/5/15: The Hills by The Weeknd <-loving this guy!
Blessings,
Theresa
images from personal collection
© Theresa Reed | The Tarot Lady 2015