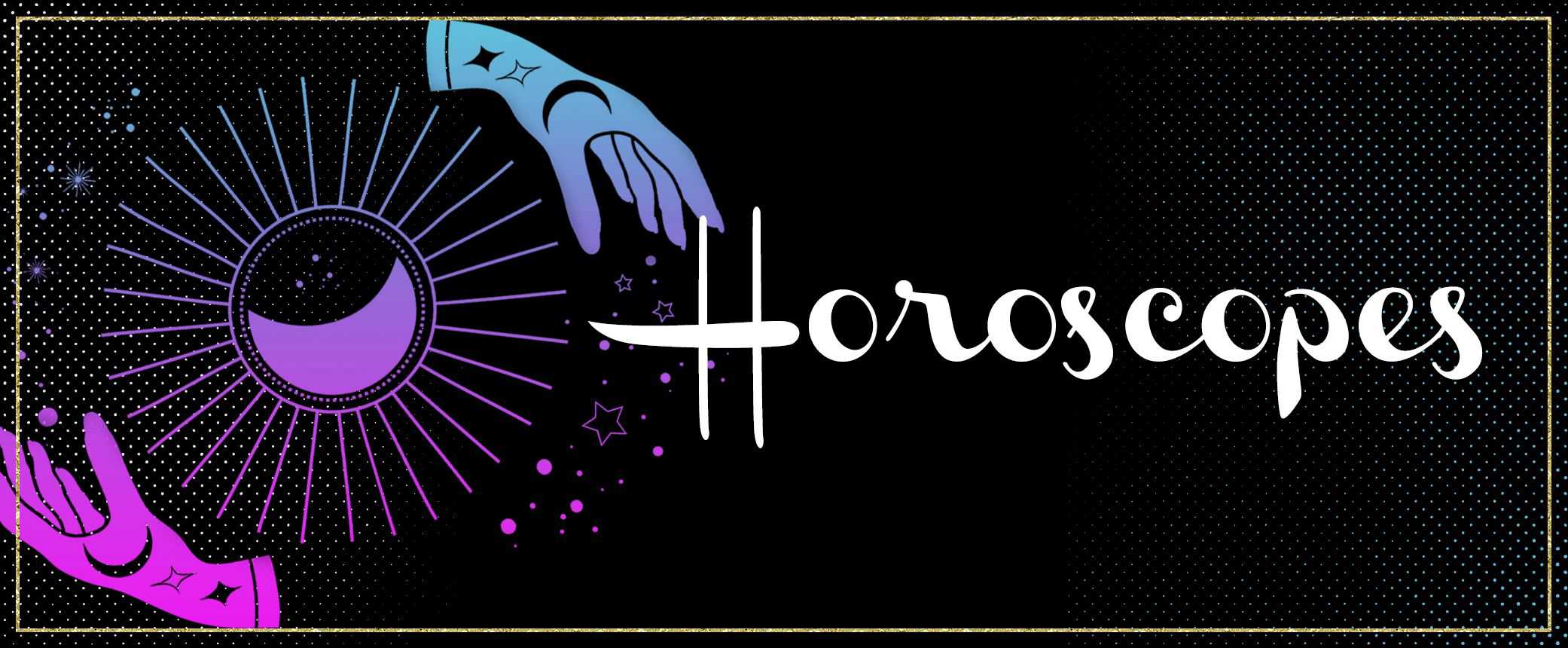 Cover Your Ass-Trology with Monthly Astrological
Forecasts and Horoscopes!
DECEMBER 2023
Mercury is going to be mighty busy this month. The effect is like a Tilt-O-Whirl, one of those crazy spinning rides at the local fair. Basically, it whips you around until you're dizzier than a drunken skunk (no offense, skunks).
There are other astro-happenings, too, but watch Mercury. It begins by stepping into steady Capricorn on the 1st. Suddenly, thinking is practical. You can see what needs to be done – and how to do it. This transit is fantastic for strategizing, studying, and anything that requires a systematic approach. Conversations will be grounded in reality, paving the way for better relationships. Groovy, eh? Enjoy that for a second because everything changes mid-month.
Before Mercury starts causing trouble, Venus will enter Scorpio on the 4th. The planet of love isn't too comfy in Scorpio. Instead of the light rom-com Libra vibe of the past few weeks, it's more like Fatal Attraction. Well, maybe not that bad, but certainly intense. Think: walk on the wild side. Romance could be heavy, sexy, and obsessive. Focus on the sexy part and keep the other energies restrained if you don't want drama. Spend money on adult entertainment, lingerie, dark lipstick, therapy, candles, and all the metaphysical books. Indulge in your collections. Basically, go on a gothy holiday shopping spree for yourself. Venus skips into Sagittarius on the 29th.
Let your imagination take the wheel when Neptune stations direct on the 6th. The past few months brought unpleasant reality checks, but now you can dream again. Just remember to keep your feet on the ground. While there's nothing wrong with woolgathering, there's work to be done on planet Earth.
Discover your truth with the New Moon in Sagittarius on the 12th. This day could bring a revelation. Trust your epiphanies and 'aha' moments. It's also a marvelous lunation for travel. If it's been a minute since you've embarked on a journey, grab your passport and plot something exciting. New Moons are excellent for setting intentions. Set yours around truth, travel, freedom, spiritual growth, or education. 
Cue the drumroll: Mercury retrograde kicks in on the 13th. Suddenly, common sense gets tossed to the side, and confusion sets in. The next three weeks could deliver problems with communication, technology, and travel. Just in time for the holiday rush. URGH. I would advise you to plan for delays if you need to hit the road this month. Also, if you want to purchase technology for a Christmas gift, do it well before this day. Mercury will be retrograde until January 1st.
The Sun rolls into Capricorn on the 21st, which provides a calm, grounding backdrop for that Mercury retrograde nonsense. You can create divine order in your home, work, and life during this transit. That end-of-the-year task list has nothing on you, retrograde or not! Capricorn is also associated with traditions and structures. What holiday customs will you honor over the next few weeks? (My favorite: kissing my partner on New Year's Eve when the ball drops!) The Sun slides into Aquarius on January 20th.
Mercury returns to Sag on the 23rd, meaning truths are about to get mighty twisted. Do NOT believe everything you hear. It's best to avoid risks, period. Once again, prepare well if you need to travel for the holidays. Carve out extra time for delays. Above all, don't lose your cool. Mercury will be direct on January 1st and back in Cap on January 13th.
The Full Moon in Cancer on the 26th is super sweet for low-key gatherings with the family. While everyone else is doing Boxing Day, skip that for a chill day playing board games and eating cookies. It's better that way.
Venus prances into fiery Sagittarius on the 29th, adding some to romance. However, Venus wants freedom now, so being tied down…meh. Go ahead and roam if you want to, but don't trample over someone else's feelings. Use this transit to try new things and travel to places you've never gone before (keeping in mind Mercury is still retrograde). Splurge on books, classes, and outdoor equipment. Venus will mosey into Capricorn on January 23rd.
Lastly, Jupiter will be direct on the 30th. If you felt like you couldn't go as far or big as you wanted, blame that retrograde. Now everything is opening up again. Expand your horizons, think boldly, and invest in the beautiful future you want. Happy New Year!
Get ready to rock 2024 with The Tarot Lady's Ultra-Deluxe Superfly Astrology Guide for 2024!
Psst…If astrology leaves you confused AF, you need to get my book: Astrology For Real Life – A No B.S. Guide for the Astro-Curious. Available everywhere books are sold! 
Want to level up your astrology and tarot knowledge – and learn how to apply that to your advantage? You'll want Twist Your Fate: Manifest Success with Astrology and Tarot!
Annnndddd here's your personal monthly horoscopes: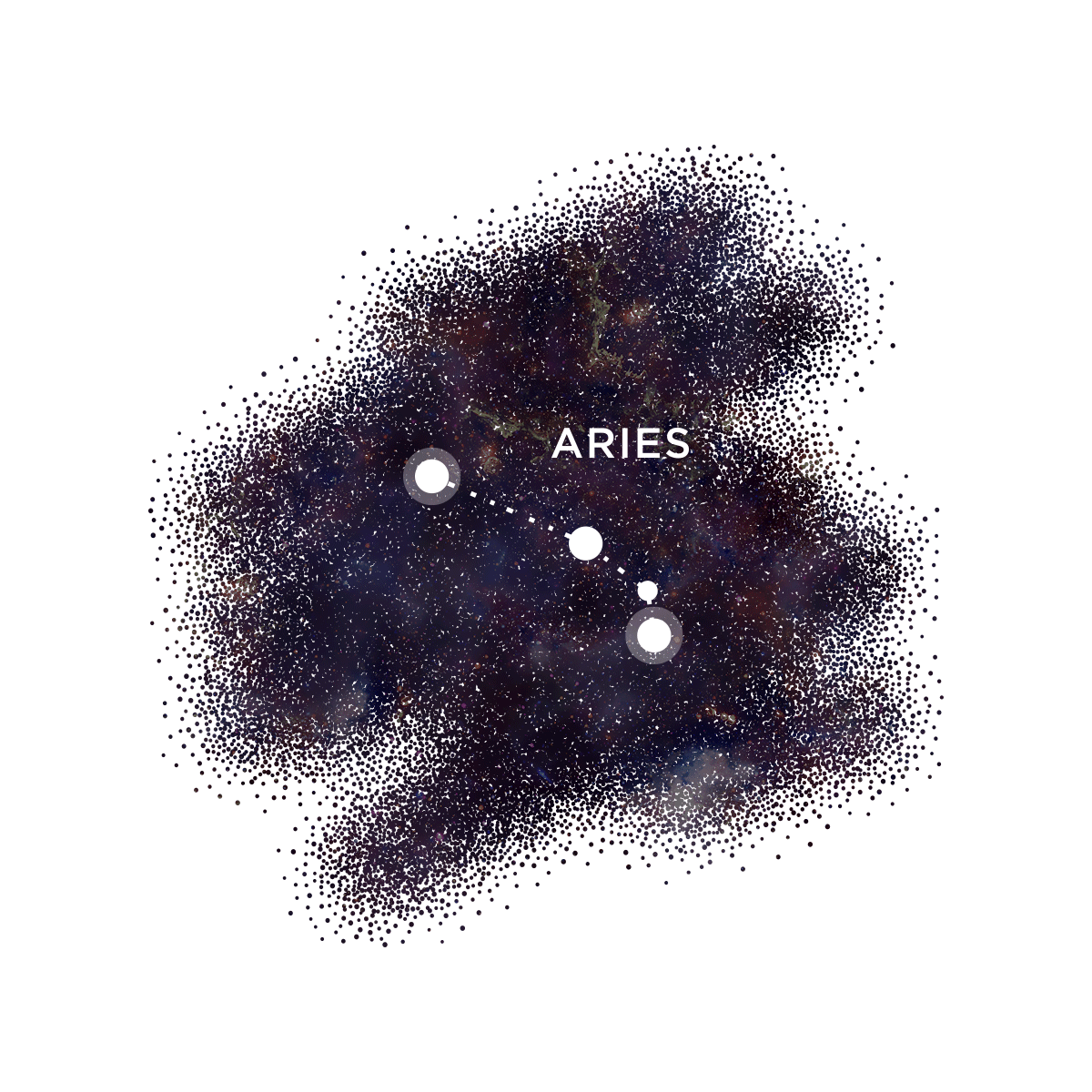 Aries:  Now that the holidays are in full swing, you might be on the road or tempted to speak off the cuff. A bit of caution with your words and travel plans will keep you steady this month, dear Aries. While Mercury in Capricorn gives career-making speaking ability, it will be retrograde on the 13th. Suddenly, you're canceled for saying the wrong thing. Restrain that tongue if you want to continue to rise to the top. Your romantic life fares better, thanks to Venus in Scorpio on the 4th. Hot, sexy nights keep you warm even as the cold weather sets in. A fantastic day for travel is the New Moon on the 12th. Set your sights on a faraway locale – and jet off with your latest paramour. Do remember Mercury is retrograde the next day, so your return could be complicated. A new leadership opportunity lands in your lap when the Sun sails into the career portion of your chart on the 21st. You've got four weeks to step up your game, so don't hold back. A Full Moon after-holiday gathering at your crib on the 26th might be a better plan than hitting the stores or the slopes. Stay in with your fave people and gobble up the leftover cake and Christmas cookies. YUM. Romantic adventures beckon when Venus dances into bold Sagittarius on the 29th. It might be time for another getaway with your current boo. This could add spice to your egg nog! Jupiter direct on the 30th expands your earning capacity. Suddenly, your cash flow gets brighter, giving you a reason to be excited about the New Year. But once again, Mercury is still retrograde. The more chill you are with travel, money, and your career, the more likely you'll end this year on a fab note.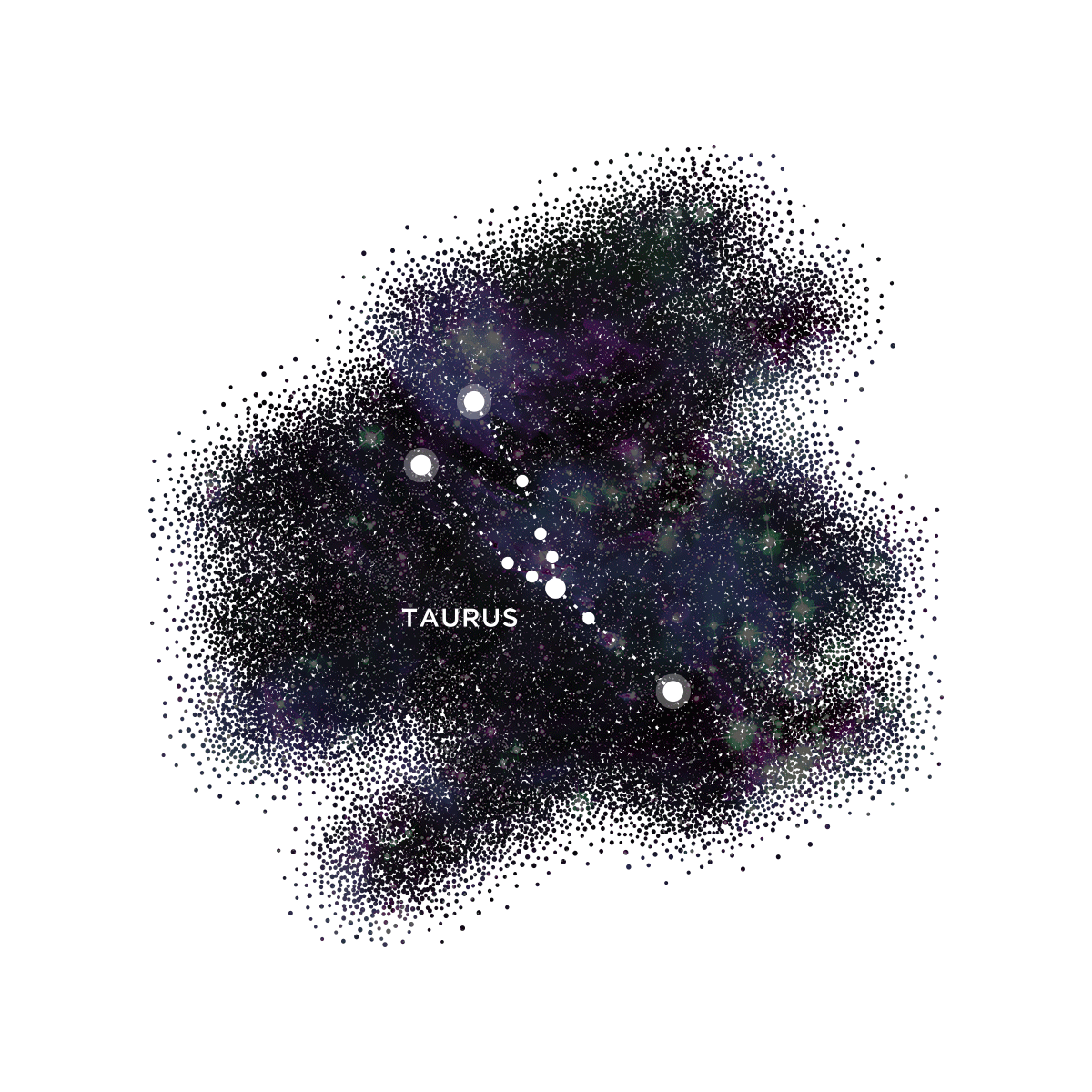 Taurus: Relationships reach new romantic levels when your ruler, Venus, tours your 7th house beginning on the 4th, dear Taurus. This bodes well for your holidays. In fact, you're less likely to be alone this year. Even if you are, the possibilities for intriguing new partners may swirl around – be sure to keep mistletoe on hand. Finances also look good, thanks to the Sun and Mars canoodling in your joint resources sector. This boosts your earning capacity as well as your boo's if you're partnered. A juicy bonus or windfall comes your way when the New Moon lands a direct hit in your 8th house. Suddenly, you have the cash on hand to make you merry indeed. But Mercury retrograde on the 13th promises to throw a few wrenches into your travel plans. If you want to head out of town, prepare for delays and cancellations. It's better to anticipate problems when this pesky transit shows up. The Sun will change lanes into Capricorn, heightening the possibility of holiday travel. This is followed by Mercury slipping back into your 8th house. In short, this combo means any traveling could be hella expensive. There may be a reprieve when the Full Moon glows up on the 26th. On that day, the Universe may cut you the slack you need to get where you want to go. The 29th finds Venus adding fresh heat to your love life. Even if you're snowed in, this transit delivers sexy time for a few weeks. Jupiter direct on the 30th in your sign means you feel lucky as the year ends. Count your blessings and love the one you're with on New Year's Eve.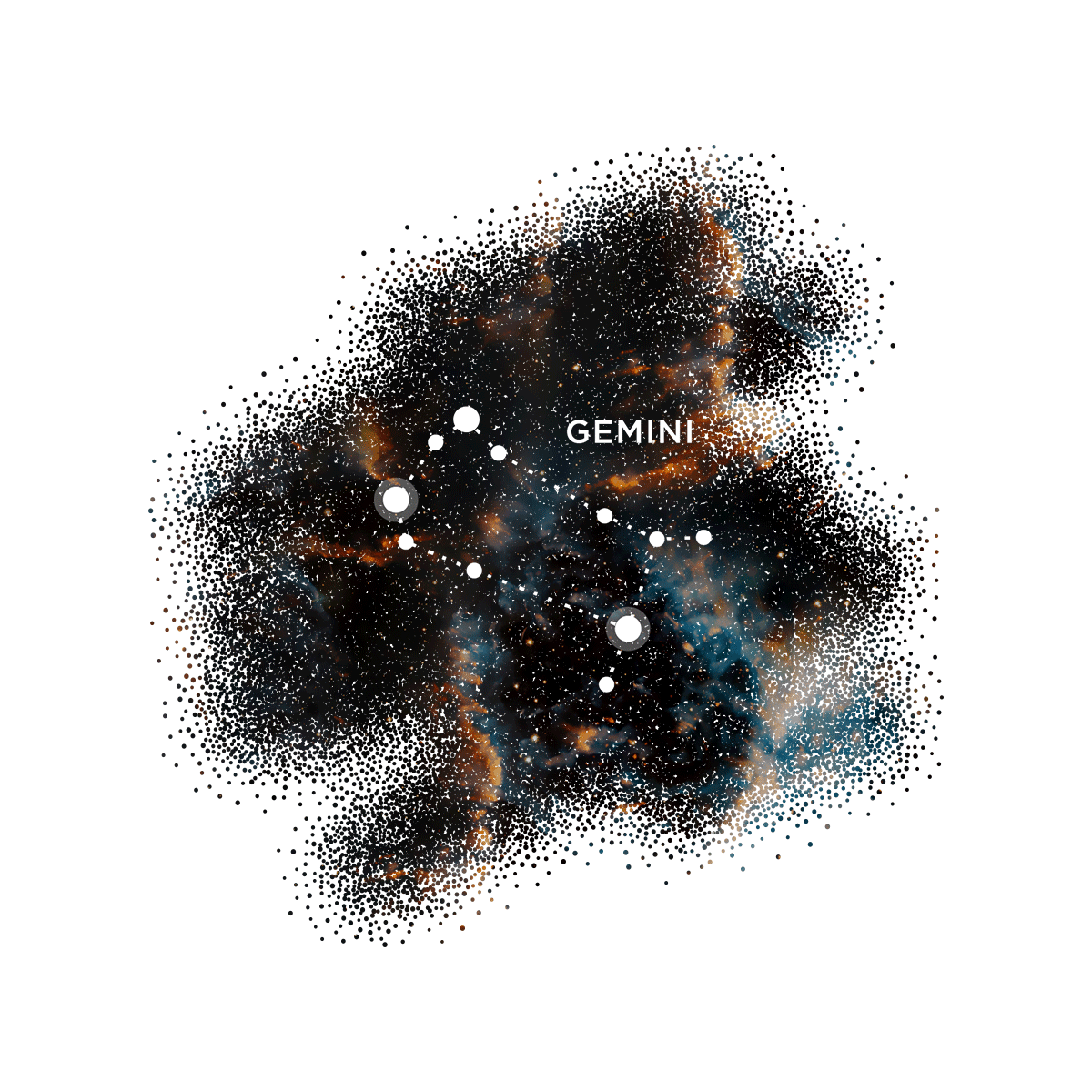 Gemini: December might leave you feeling less than jolly, dear Gemini. That's because your ruler, Mercury, is stationing retrograde on the 13th. Travel, communication, and technology might give you grief once that occurs. It's also possible you could experience one aggravating delay after another. While you may not be the most patient sign of the zodiac, it might be a good idea to start finding some chill vibes. While this is happening in the backdrop, there are some positive developments in your relationships this month. The Sun and Mars add firepower to your flirting. If you're single, you might get lots of action. Already spoken for? Your charm gets you more sizzle between the sheets. Keep your eyes on the 12th when the New Moon creates the possibility for an exciting change in your love life. A newcomer may catch your heart – or a current flame may want to put a ring on it. This could be the start of a fabulous new phase or fling! Finances look up when the Sun slips into Capricorn on the 21st. You're way more cautious with money than people might assume – and this transit could see some of your recent decisions paying off handsomely. Misunderstandings are possible when Mercury slides back into your partnership zone. Your words could land wrong, so you must be mindful of how you're expressing yourself. If you can't say something nice, zip it. The Full Moon on the 26th finds you counting holiday cash. Santa is feeling generous with ya. More romantic goodness kicks in when Venus steps into Sagittarius on the 29th. Even if Mercury retrograde provided a test or two, you can smooth that over with some canoodling. Make-up sex? Hey, why not? Jupiter direct on the 30th finds you hopeful as the New Year's ball drops despite Mercury's retrograde. Psst…Mercury will be direct on January 1st. Act like you know!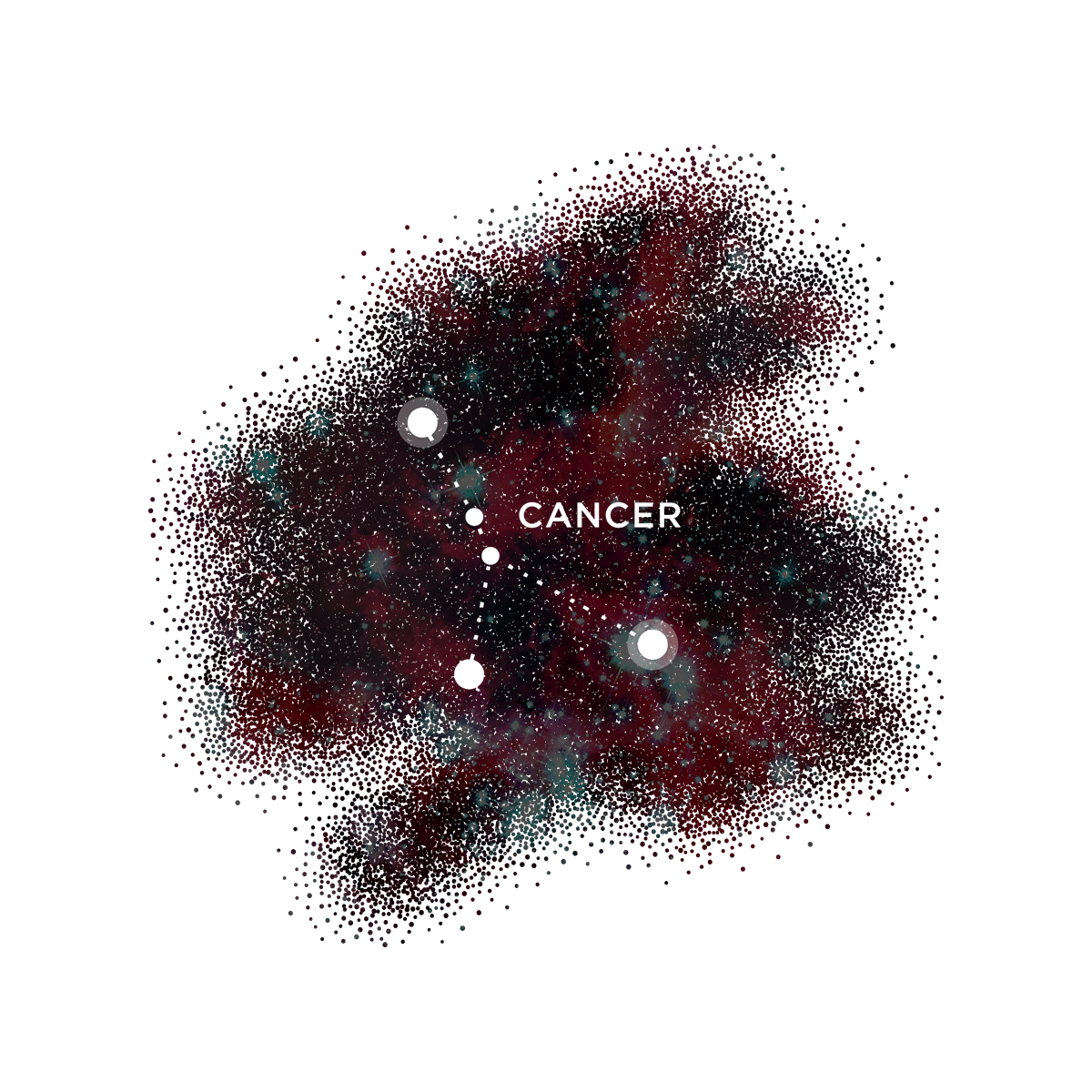 Cancer: Your job keeps you busy this month, dear Cancer. The end of the year is on the way, and with a few planets circling your work zone, you can be sure the heat is on. You'll need to stay on your toes as much as possible because situations could get intense. However, you can play as hard as you want once Venus shimmies into your 5th house on the 4th. This transit provides ample opportunities for pleasure and romance, so make sure you carve out time for both. The New Moon on the 12th could lead to a promotion. You've been nailing it, so is it any surprise that your star is on the rise? The next day, Mercury stations retrograde, which means your personal and professional relationships will be tested for the rest of December. Holidays with the family could leave you cranky. It's best to take as many deep breaths (or stiff drinks) as possible if you want to get through the rest of the month with your humor intact. The Sun will shine a light on your needs when it marches into the partnership section of your chart on the 21st. Of course, this could clash with what everyone else wants. Again; deep breaths. The Full Moon on the 26th gives you the courage to set boundaries. If someone pushes you too far, you might even cut a cord that day. Situations at work improve when Venus enters Sagittarius on the 29th. Frank, but kind conversations lead to new cooperation. Jupiter direct on the 30th means your social life is about to expand. Why spend New Year's Eve at home when you can party down at the coolest club? Get out there and ring in the New Year with glee! It's the perfect cure for crabby vibes.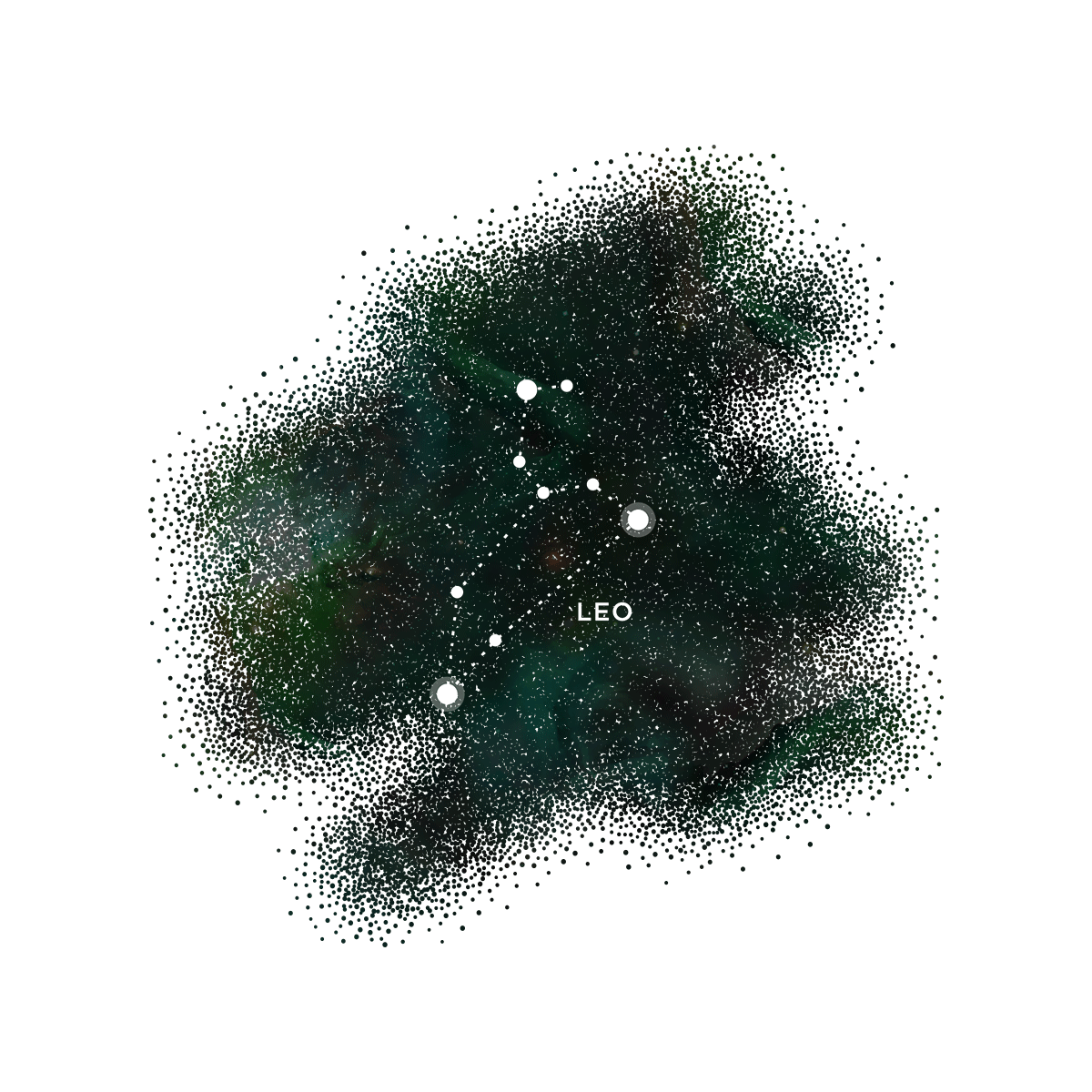 Leo: The possibilities for romance are abundant, dear Leo. Your ruler, the Sun, is sitting pretty with Mars in your true love zone, a powerful combo for attraction. This is your opportunity to make bold moves, whether flirting hard or updating your online dating profile. On the 4th, Venus settles into the domestic section of your chart, which means you're the official hostess with the mostest for the holiday season. You love being at the center of every gathering, so this seals that deal perfectly. Schedule a date night with a new paramour on the 12th when the New Moon illuminates the possibility of a genuine love connection. It's also a fab lunation for creativity. If you prefer to spend that day making art, have at it! Mercury stations retrograde on the 13th, adding communication drama to work and love as the rest of the month unrolls. Misunderstandings are possible, so it's best to vet every word with care. Also: take nothing personally. Not everything is about you. Sometimes it's about them. You're thrust into a leadership role when the Sun enters Capricorn on the 21st. You'll be in charge at home and on the job. Can you handle this? Yes. You will SHINE, provided you watch your words. Take a sabbatical when the Full Moon arrives on the 26th. A day spent on the couch reading magazines will recharge your batteries. Romance beckons you out of the house when Venus changes course on the 29th. Suddenly, you're done with domestic affairs and ready to shake your groove thing. You'll have many reasons to party when Jupiter stations direct on the 30th. This promises to boost your career to epic levels in 2024. As the year comes to a close, Mercury may still be retrograde, but you're hot stuff. Next year could be yours for the taking!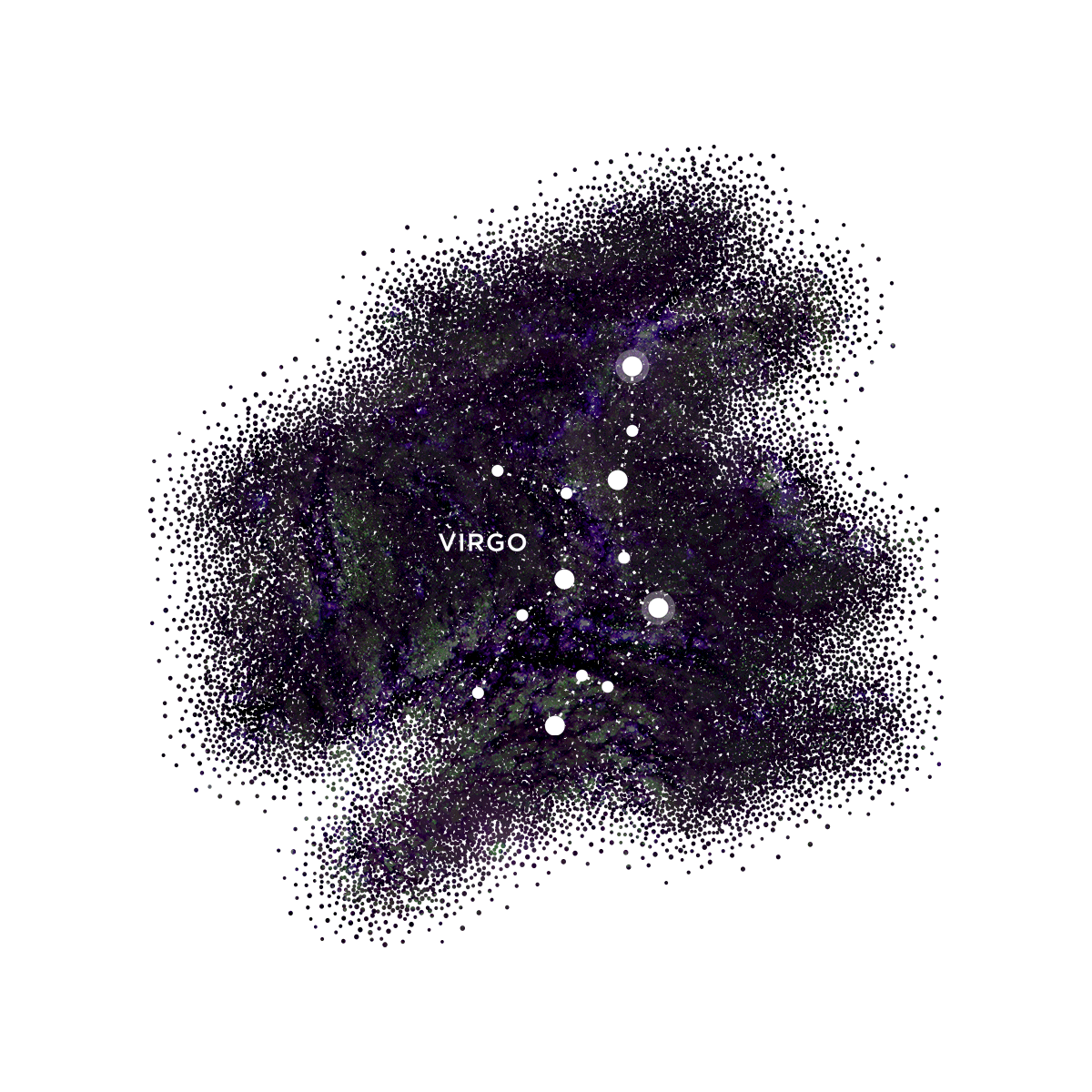 Virgo: December usually finds you tending to the home fires, dear Virgo. This year is no different. A busy domestic sector at the start of the month puts you in the center of every holiday gathering. You might be decorating, cooking, and wrapping gifts. But this doesn't mean you're missing out on love. Your ruler, Mercury, is holding firm in your romance zone, which helps you find the right words for every love situation. Venus in Scorpio on the 4th fires up your imagination, the perfect transit for sexy thoughts and words. A loved one shares exciting news when the New Moon shows up on the 12th. This may mean you're celebrating more than the holidays! The next day, Mercury stations retrograde. Suddenly, your flirt game falls flat. The right words are hard to find, adding an awkward element to your love life. Be patient and give yourself some grace. You don't have to be "on" all the time. That being said, the Sun will add warmth beginning on the 21st, so even if you mangle your romantic overtures, your charm will save the day. Family feuds are possible when Mercury slips back into your 4th house on the 23rd. Brewing resentments could spill over into an all-out war, putting you in the middle. Try to keep the peace as much as you can. The Full Moon on the 26th is lovely for a night out with friends. Dinner after returning unwanted gifts? Yes! Situations with the family chill out when Venus shimmies into truthful Sagittarius. Your loved ones can come together at last! Jupiter direct on the 30th adds a spiritual element to your festivities. As the year ends, you feel peaceful and ready for the new year. Mercury will be direct the next day, the best start to 2024!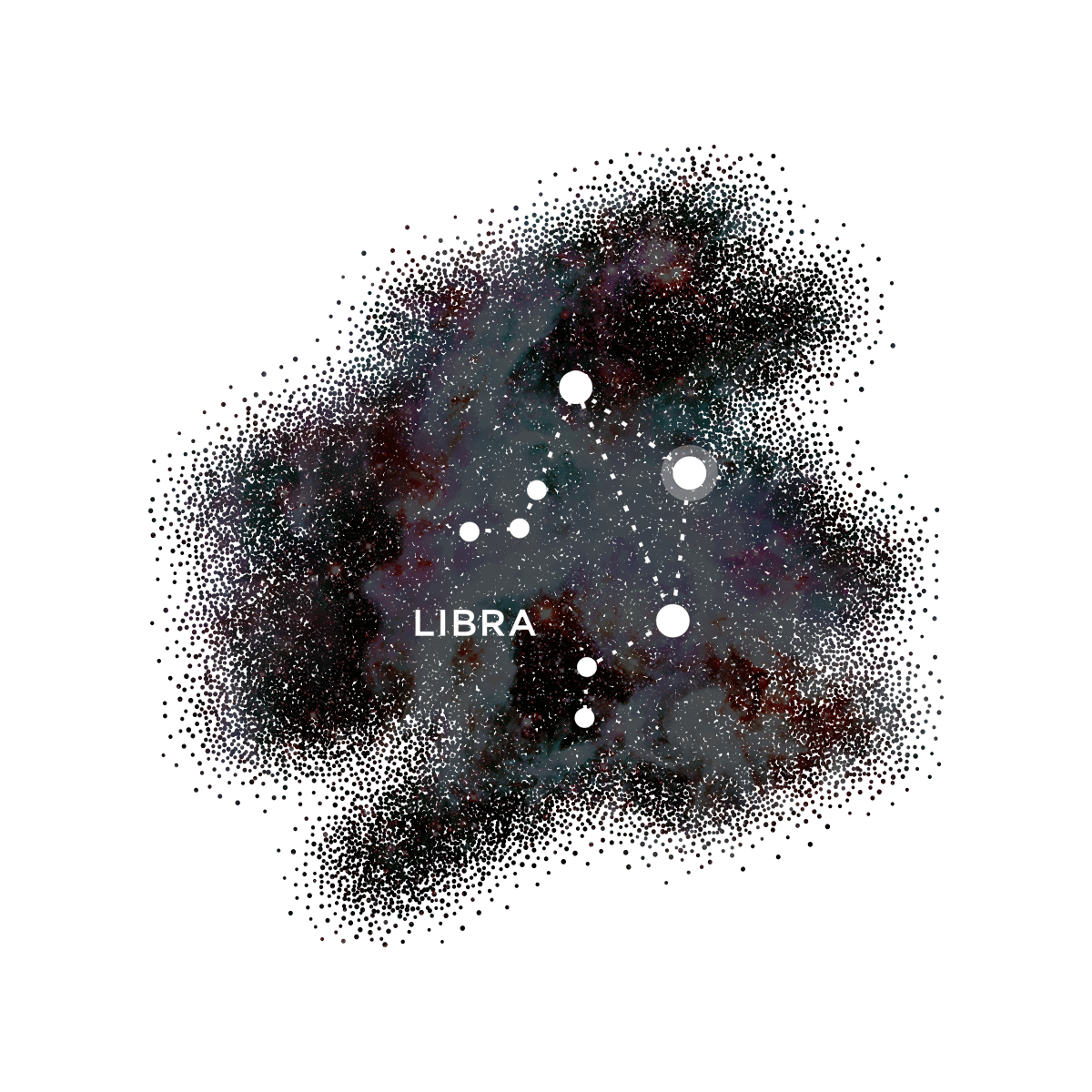 Libra: This month is filled with new ideas and bold moves, dear Libra. If you lost your mental momentum this year, it's back. The Sun and Mars add fuel to your brain, which helps you be more decisive than usual. With Mercury in the household section of your chart, you may be responsible for making decisions for your family. You're fair-minded, so you'll have zero problems delegating or negotiating. Your ruler, Venus, will coast through your money zone beginning on the 4th. This means you'll attract cash with ease. Santa is gonna be good to you! The New Moon on the 12th is divine timing for a quick getaway. Perhaps a shopping excursion with your bestie is in order? Mercury stations retrograde on the 12th, igniting drama with loved ones. It's also possible some home improvement projects could fall apart around this day, adding tension to your holiday. When the Sun darts into your 4th house on the 21st, you'll be in charge of putting out fires. Don't let the drama escalate. Handle that crap like the boss you are! Siblings could be incredibly obnoxious when Mercury moonwalks back into Sagittarius on the 23rd. Hypocrisy and belligerence are possible unless you nip that crud in the bud. Recognition for your hard work will be possible when the full moon occurs on the 26th. You've been busting your hump, so this is long overdue. Take a break from family stupidity to own that spotlight. On the 29th, you can set your sights on love when Venus enters your 3rd house. You'll have a few great weeks to connect with your partner or to meet someone new. Significant financial improvements are on the way when Jupiter stations direct on the 30th. 2023 ends with better economic and romantic prospects. Your family though…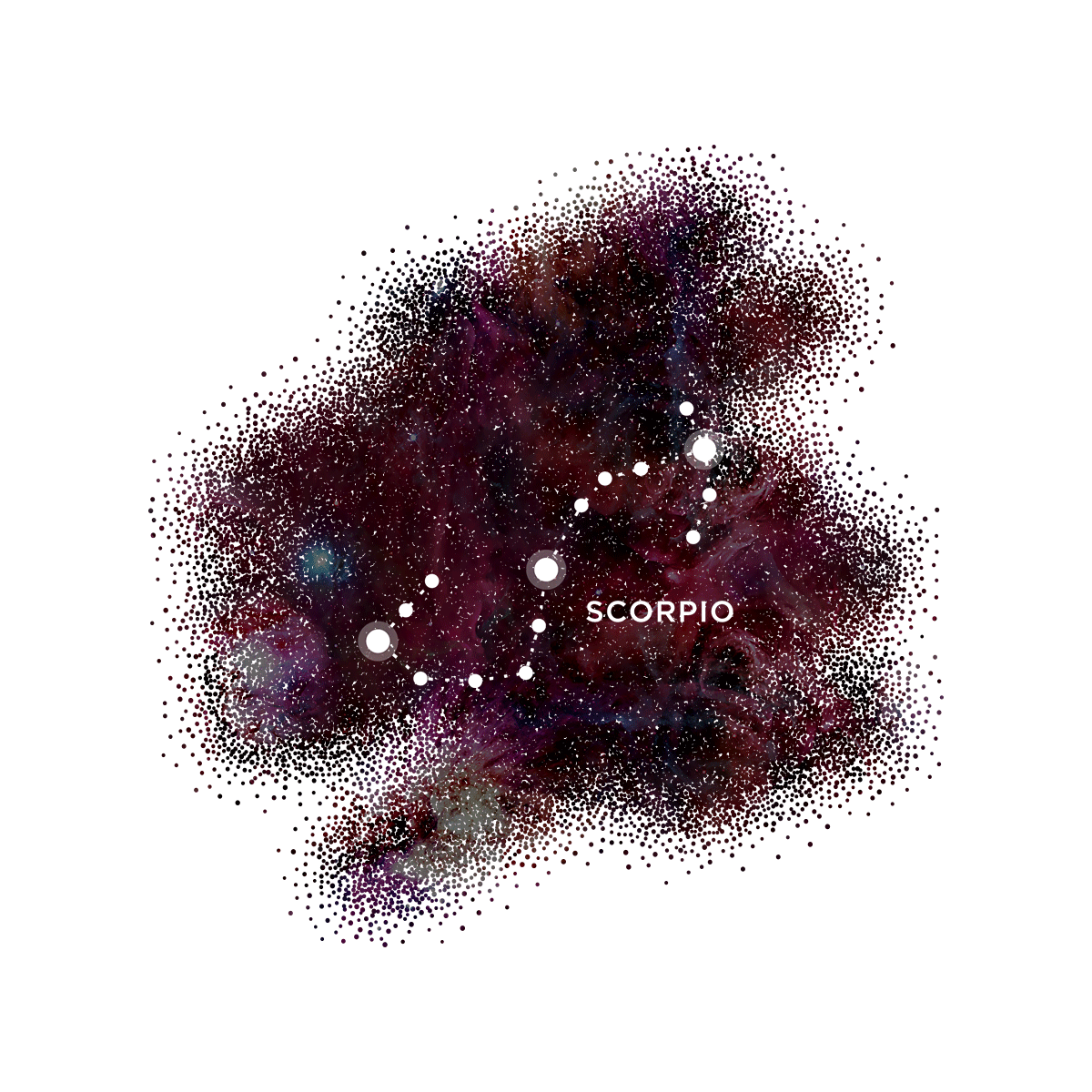 Scorpio: Money comes and goes this month, dear Scorpio. The Sun and Mars are sitting tight in the earned income of your chart, which keeps your cash flowing in and out. Impulse spending for the holidays could deplete your resources, so it's best to practice a bit of restraint if you want to avoid emptying your bank account as swiftly as it fills. All eyes are on you when Venus busts a move in your sign on the 4th. You'll light up every social event you attend (no surprise). Put on the holiday glam and dazzle 'em! The New Moon is auspicious for your financial outlook. A new opportunity could land in your inbox – it might be wise to say hell yeah! But be careful signing contracts when Mercury stations retrograde on the 12th. Look over every detail with care before adding your Jane Henry. The last thing you want is a commitment to something that doesn't benefit you. Short travels fill your calendar for the rest of the month when the Sun enters Capricorn on the 21st. One day, you're on the way to grandma's, and the next will find you hitting the road for skiing with your best pal. Of course, delays are possible due to Mercury retrograde. If you keep your patience in check, you'll move past those problems like it's NBD. The Full Moon on the 26th is your perfect excuse to jet off to somewhere warm for the end-of-the-year festivities. If you can do that, you'll be glad you did. Venus in your money zone on the 29th means you'll have more dough coming your way. This makes it easy to say yes to travels instead of guilt trips. Jupiter direct on the 30th opens the possibility for love as 2023 winds down. Kissing a new paramour as the ball drops – yes, please.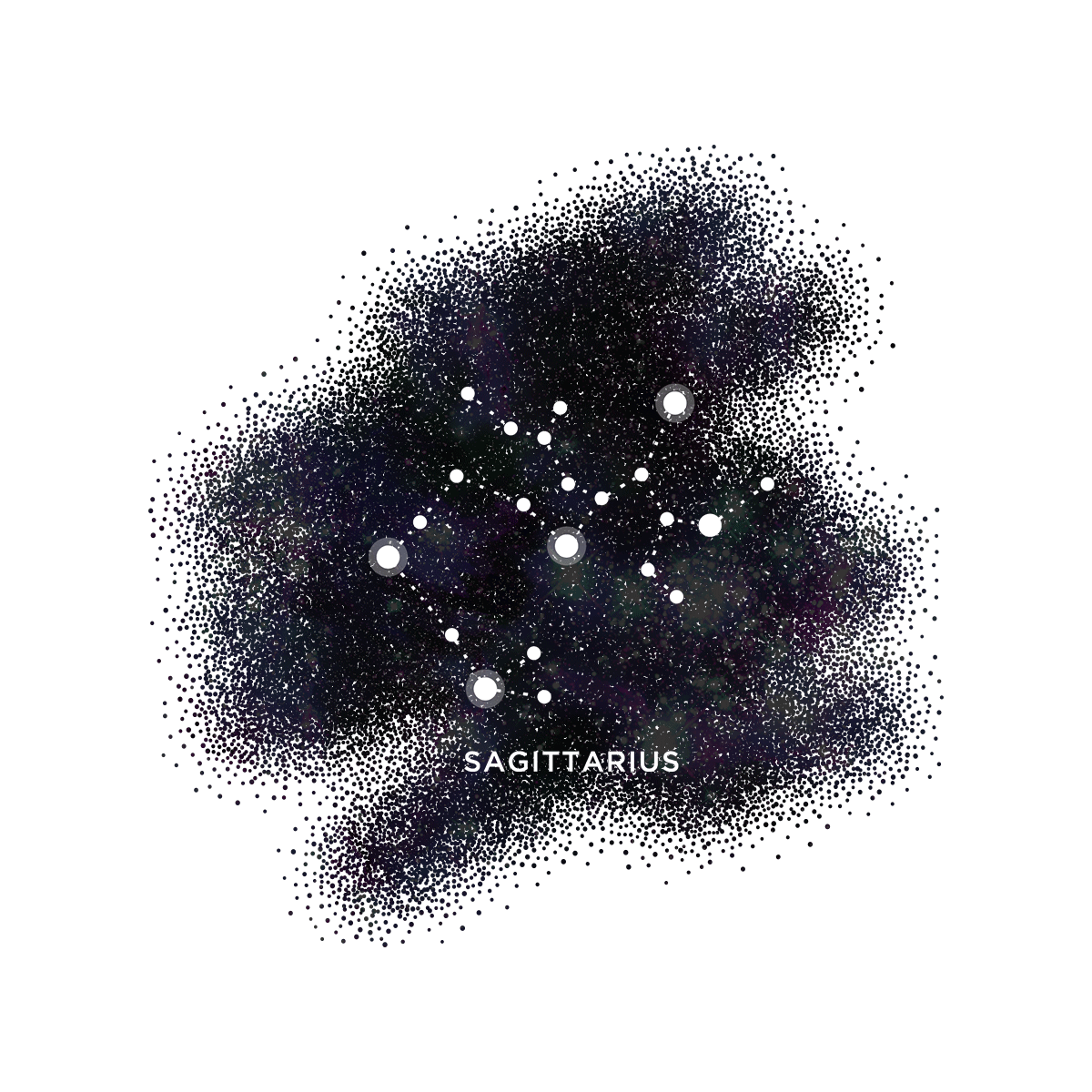 Sagittarius: You have been in the midst of a marvelous transformation, dear Sagittarius. Now, it's your season, and the results are in! The Sun and Mars in your sign give you the power to command every stage. So strut your stuff – and let the applause begin! Secret romantic activity is possible once Venus slips into the private sector of your chart on the 4th. This could bring a crush out of the woodwork. Could this be the start of something hot before the holidays? The best day to update your wardrobe or get a new hairdo: the New Moon on the 12th. A trendsetting cut or outfit will move you through the rest of the year in style. But watch your pennies once Mercury stations retrograde on the 13th. Money could start to disappear. Banking mistakes, overspending, or impulse buys might deplete your resources. Buyer beware! The Sun provides economic ease when it enters Capricorn on the 23rd. Even so, applying tons of caution around your revenue is better if you want to end the year in the black. Your mouth could get you in big trouble when Mercury moonwalks back into your sign on the 23rd. Although you're known for being a truth teller, there may be situations where it's better left unsaid. Know when to zip your lip if you want to avoid pissing people off. Financial relief shows up on the 26th when the Full Moon illuminates a new source of income. It's also possible a benefactor may help you out around that time. Either way, this is a reason to be optimistic. More good money news: Venus will be gracing your 2nd house for an extended period starting on the 29th. This elevates your cash-attraction skills. You may be able to recoup prior expenses in the future. The year ends on a jolly note when your ruler, Jupiter, stations direct on the 30th. Suddenly, your luck changes, and everything is possible. Huzzah!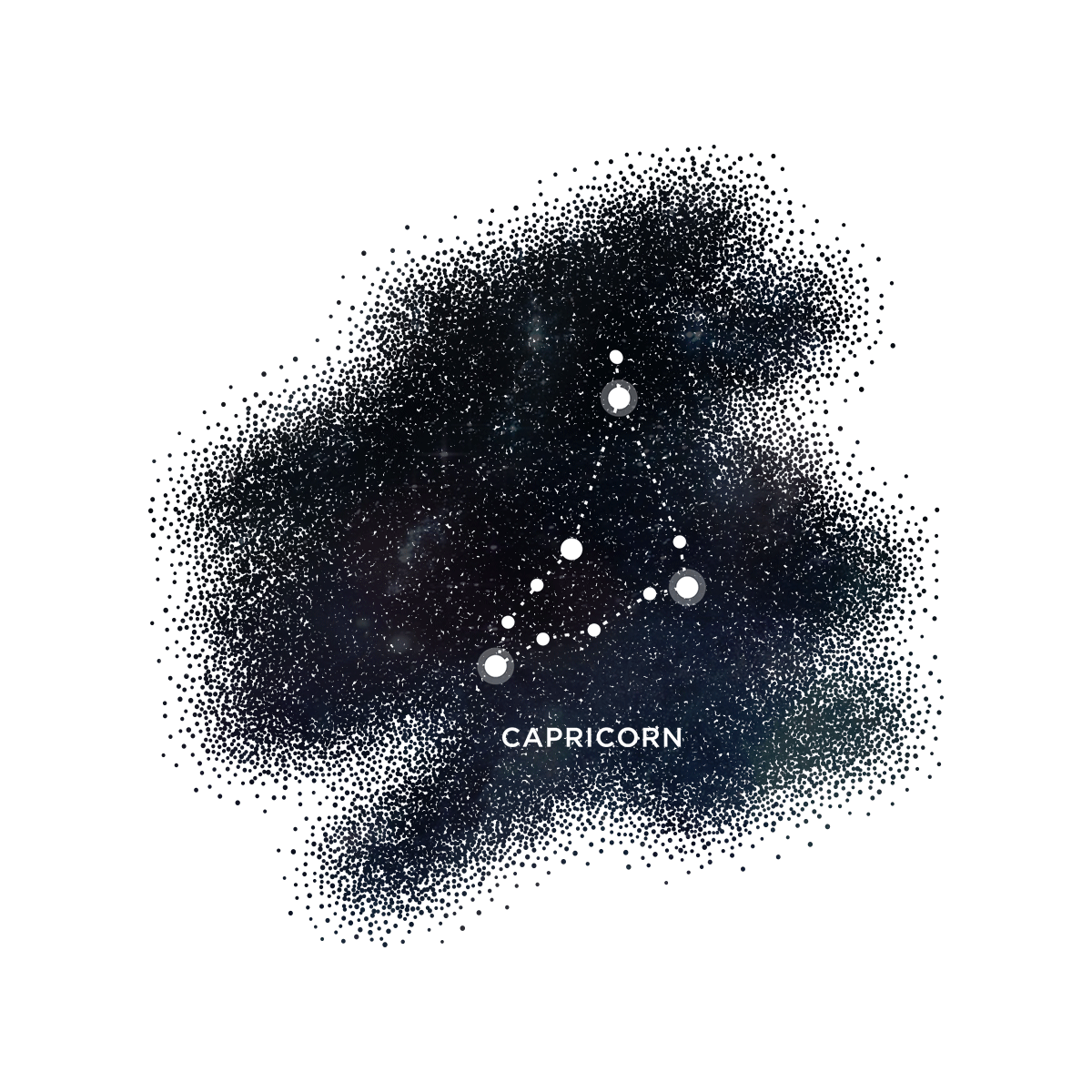 Capricorn: The month begins on a quiet note, dear Capricorn. The Sun and Mars are resting in the solitude section of your chart, which puts you behind the scenes instead of on the main stage. Perhaps you need to finish up end-of-the-year duties at work. Or maybe you're in the Secret Santa role. No matter the reason, this secretive vibe seems to suit you now. You also have Mercury in your sign as December kicks off, the perfect transit for making a point. Friends try to lure you out of your cave when Venus waltzes into Scorpio on the 4th. It's tempting to say yes, but only if you feel up to it. Know your limits – and respect your need for seclusion. A wonderful day for pampering: the New Moon on the 12th. Turn off your phone, get a massage, and take lots of naps. Be careful with your words when Mercury stations retrograde in your sign on the 13th. If you're flippant, you might ignite a controversy. The more mindful you are, the less likely you'll end up on a cancel list. Capricorn season is official when the Sun enters your sign on the 21st. The four weeks that follow are yours for the taking. Shine bright, stand out, and seize every day! Expect plenty of praise for your hard work, too. Secrets could be revealed when Mercury takes a step back into Sagittarius on the 23rd. Once again, discretion is necessary, especially if you don't want your info leaked. A key relationship could end or reach a new level when the Full Moon happens on the 26th. For some Capricorns, this could be a time of closure. Others may be ready for a more profound commitment. Venus in Sagittarius on the 29th provides plenty of time to work through issues or to elope! Whatever the case, your love life feels like a new chapter is emerging. Jupiter is direct on the 30th, which means romance is on the rise. A blissful end to a tough year!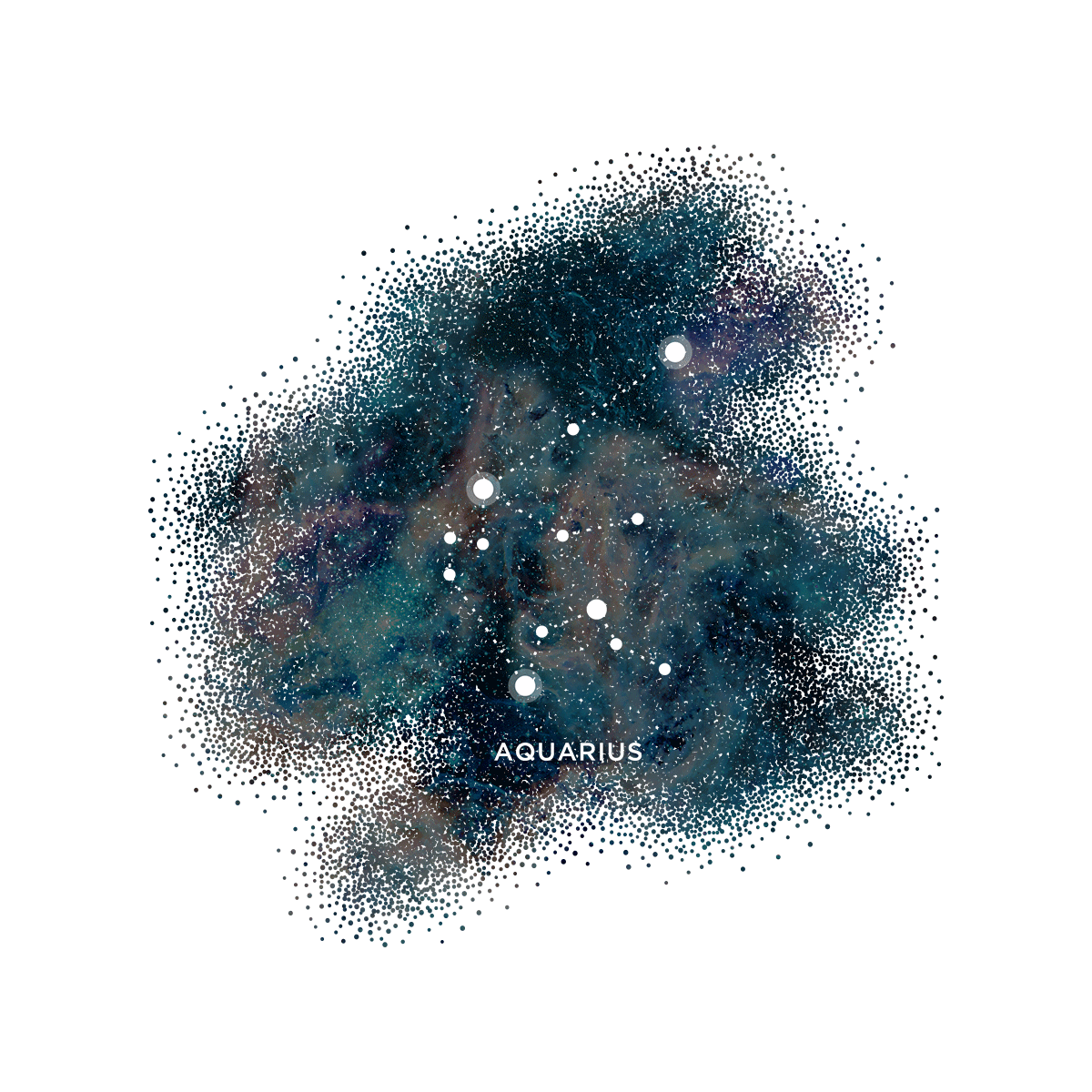 Aquarius:

This time of year tends to be social for you, dear Aquarius. The Sun is always sitting in your friend zone as December kicks off, which ensures you'll be at the center of every cool holiday gathering. Mars is also in this part of your chart, the perfect transit for burning up the dance floor. Why sit at home when there are places to go and fab people to see? Your career also hums along beautifully once Venus enters Scorpio on the 4th. You'll be the office darling for three weeks, and if you play your cards right, you might attract the notice of the big wigs. New people could enter your life via friends when the New Moon arrives on the 12th. There might be a significant new connection around that day, so pay attention. Mercury retrograde on the 13th finds you in big mouth mode, spilling secrets when you're better off keeping your beak zipped. Not everything needs to be said. If you're not careful, you could create unnecessary drama. Slow down when the Sun sits in your solitude zone for a few weeks, starting on the 21st. Chill holidays with your closest loved ones will end the year on a memorable note. Finish up the end of the work tasks with the 26th's Full Moon. It's the ideal day to tidy up your office – and then vacay the rest of the month. Romance draws you out of your cave when Venus sashays in your social sector on the 29th. Could that person you met a few weeks ago be "the one?" You will know once you spend more time with them. Host a New Year's shindig at your house. Jupiter will be direct a day before, creating the perfect vibe for a big bash with your besties. Goodbye, 2023 – hello, 2024!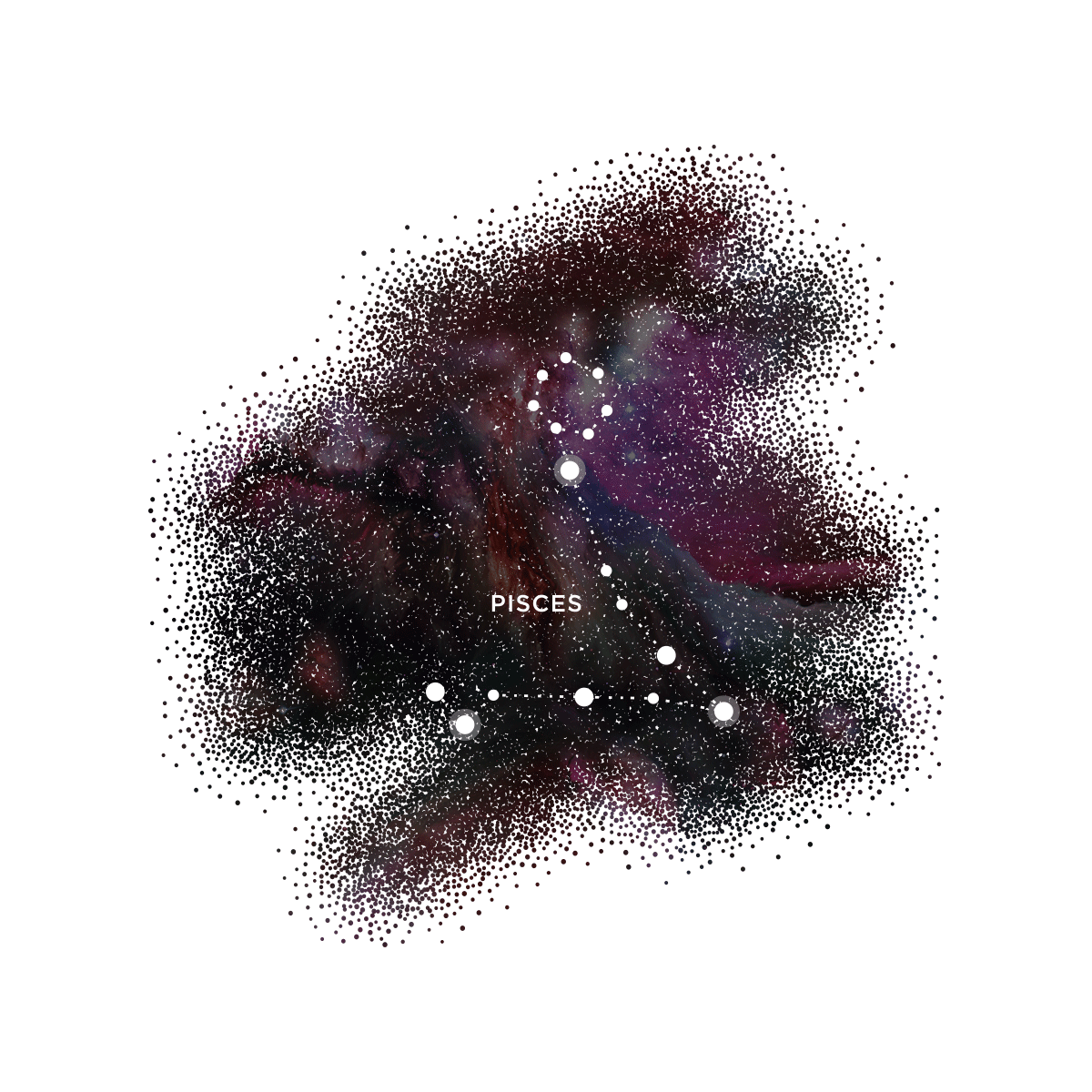 Pisces: As the year comes to a close, you are in a better position in so many ways, dear Pisces. The Sun and Mars illuminate how hard you've worked – and now the recognition is at hand. You'll have bragging rights before the month ends, so be ready to toot your horn loudly! Travel is possible once Venus crosses your 9th house on the 4th. An end-of-the-year vacation in a tropical location might be the answer to the winter blahs. Make it sweeter by bringing your boo. The New Moon on the 12th delivers a fantastic opportunity. This could be the promotion you've clamored for. Or a completely new job. Either way, it's the feather in your cap after a challenging year. Friction between friends is possible when Mercury stations retrograde on the 13th. You could find yourself in the middle of multiple misunderstandings between your pals. The problem is no one is willing to listen. Don't let this ruin your holiday spirit. Instead, give it time to sort out. The Sun will put you in the leadership position of your posse when it enters Capricorn on the 21st. It might be best to lead by gracious example rather than trying to play intermediary. You might be in the mood for a quiet night with your honey when the Full Moon occurs on the 26th. After the holiday rush, this is a gentle way to wind down. Public acclaim is yours once Venus floats into the career section of your chart on the 29th. The weeks that follow promise to lift your star power to dizzying levels. Jupiter direct on the 30th opens up the potential for major travel in the first half of 2024. But before you jet off, celebrate your accomplishments. You nailed this year!
Hey you! I have a free series for astro-newbies: Star School.
I've also got a book you might want to check out: Astrology For Real Life – A No B.S. Guide for the AstroCurious.
Learn how to mash-up tarot and astrology for your best life: Twist Your Fate: Manifest Success with Astrology and Tarot.
Astro-Biz Digest
Hey! Want to find out the optimal dates for everything on your business to-do list? Check out The Astro-Biz Digest. It's a forecast + planning guide especially for entrepreneurs. YAY!