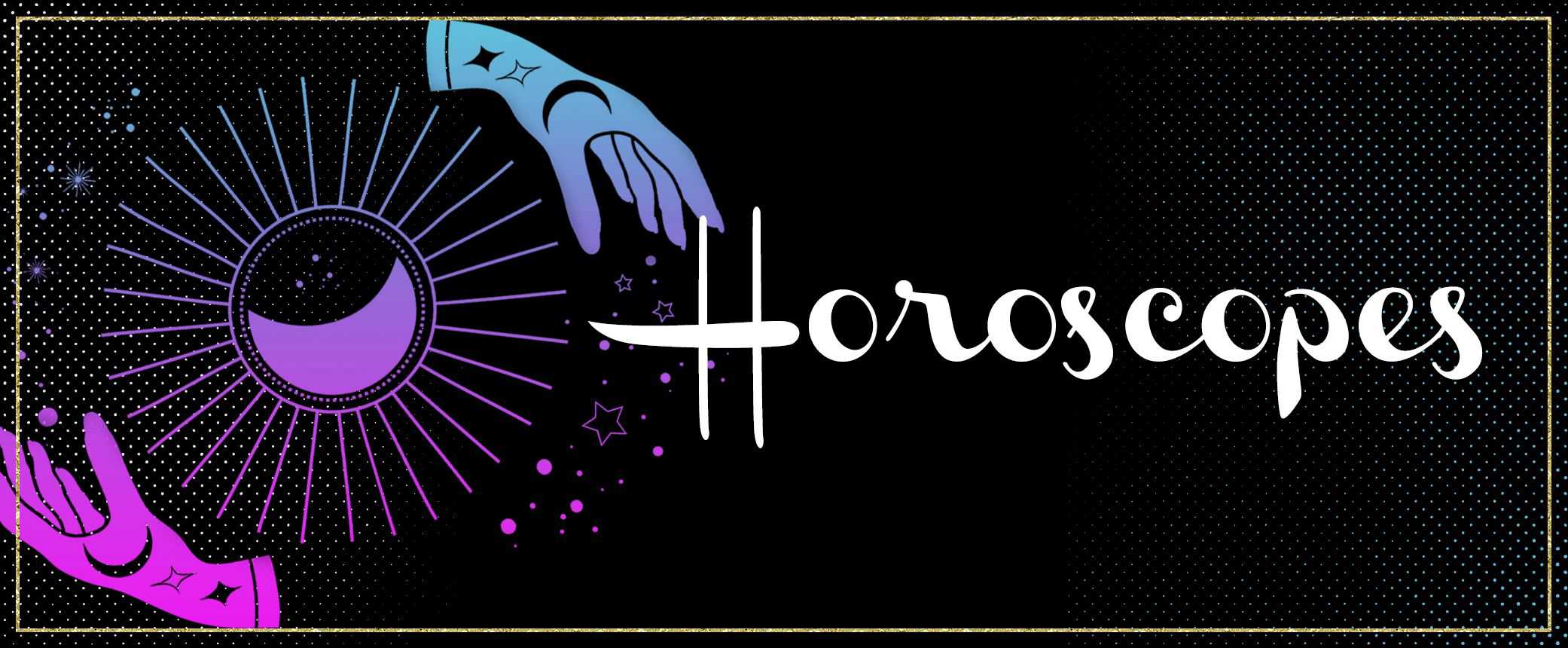 Cover Your Ass-Trology with Monthly Astrological
Forecasts and Horoscopes!
SEPTEMBER 2022
September will be tricky due to Mercury retrograde. BUT it's Virgo season – so it's easier to find the trouble spots and solutions.
Not only is the Sun in the sign of the Virgin, but lovely Venus joins the Virgo party on the 5th. While this isn't considered the greatest placement for the goddess of love, it's a divine transit for acts of service. Little things mean a lot now – look at ways you can bring more TLC to the people you love. Back rubs, healthy meals, and running errands are the key to winning hearts. Venus remains here until the 29th.
Mark this period on your calendar: Mercury is officially retrograde from September 9th until October 2nd. It begins in the sign of Libra and slips back into Virgo on September 23rd. Relationships could turn sour, communication might backfire, and negotiations may stall. So you'll want to keep your cool as much as possible, even if you feel like tearing off your wig. Once the Trickster planet is in Virgo, you'll want to scrutinize every detail. Cross every T and dot every I with precision. You'll be glad you did (and so will the rest of the world!).
Emotions are higher than a luxury skyscraper when the Full Moon in Pisces shows up on the 10th. This would be the ultimate date for self-care. It's too easy to get overwhelmed and depleted. Instead, take the day off, pour a hot bath, and spend your time quietly. Do not disturb sign: mandatory.
Relationships are front and center when the Sun waltzes into peace-loving Libra on the 22nd. The following four weeks will be marvelous for forging new connections and strengthening current ones. It's also best to tap into Libra's flair for diplomacy if the Mercury retrograde creates mayhem with your closest peeps. A well-timed apology can soothe ruffled feathers and tone down the drama. The Sun remains here until October 23rd.
If you're looking for love, the New Moon in Libra on the 25th might be a good time to start that ball rolling. However, Mercury retrograde is in the mix, which means it's better to spend this day creating space for a new sweetheart by dusting off your online profile, updating your pic, and deleting texts from that no-good ex. You'll be ready to welcome in a dream lover once Mercury is direct next month.
The month ends with Venus in Libra on the 29th, a delightful transit that lends a refined air to relationships. Romance is on the rise – and if you lean into this vibe with your best come-hither approach, you're guaranteed to get more action! (Psst…love notes, little gifts, and all the flowers pay off.) The planet of love sits here until October 23rd – plenty of time to get your woo on!
Move through 2022 with The Tarot Lady's Ultra-Deluxe Superfly Astrology Guide for 2022!
Psst…If astrology leaves you confused AF, you need to get my book: Astrology For Real Life – A No B.S. Guide for the Astro-Curious. Available everywhere books are sold!
Annnndddd here's your personal monthly horoscopes: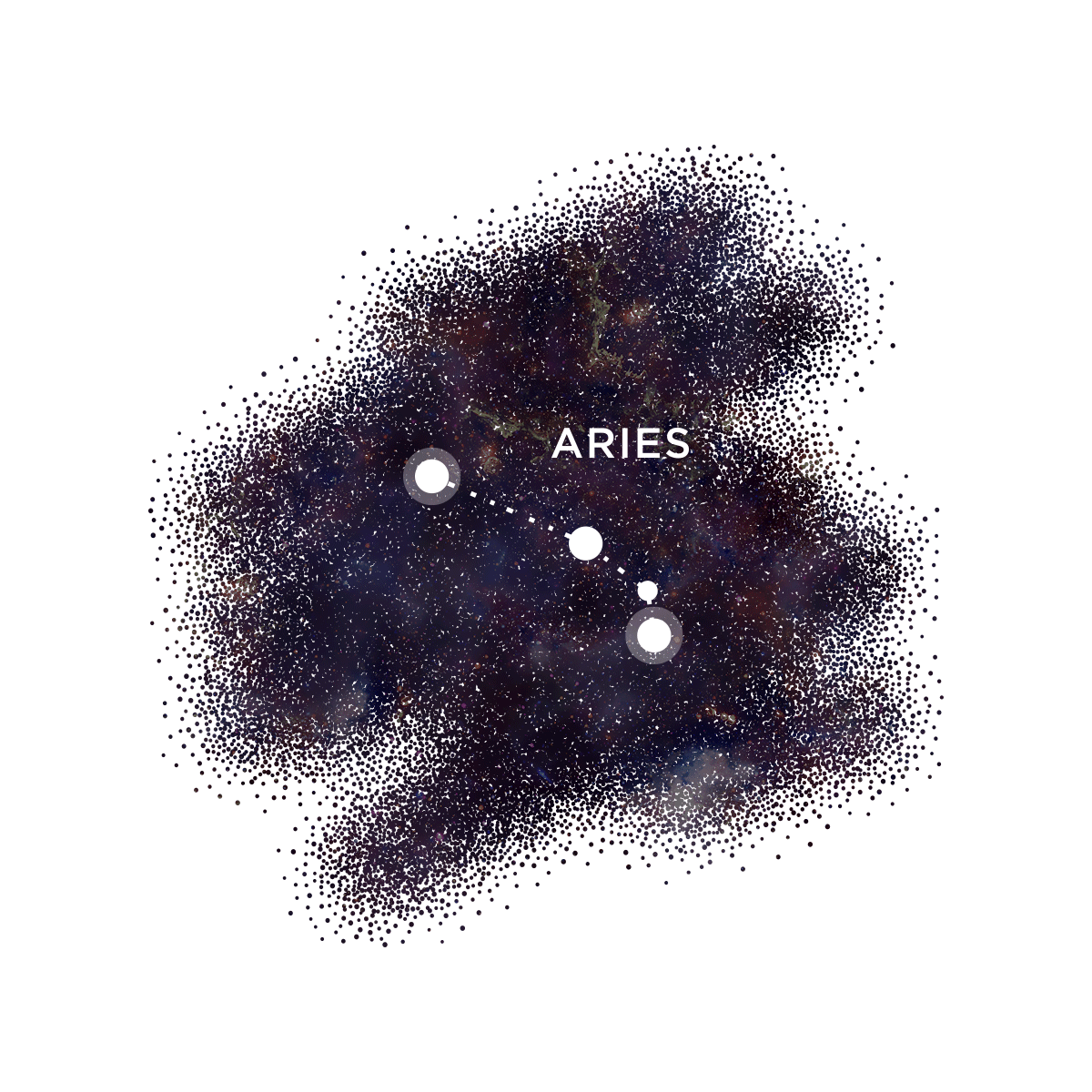 Aries: September proves to be a bumpy road, dear Aries. Thankfully, your ruling planet, Mars, is holding tight in your mind zone, giving you the agility to dodge every obstacle like a rabbit. However, you'll need to pay close attention to relationships, both personal and work, once Mercury stations retrograde on the 9th. It's too easy to shoot off your mouth at just the wrong moment, which could derail even the tightest connections. Take the 10th off to rest up – the Full Moon is lingering in your chill sector that day, giving you the perfect excuse to opt out. The Sun floats into the partnership sector of your chart on the 22nd, shining a light on every alliance in your world. You can see which ones light you up or bring you down. Decisions can be made on the 25th's New Moon. If you need to show someone the door, that's your day to say "boy bye!" You might feel hot 'n bothered when Venus tours your 8th house beginning on the 29th. This could be an excellent time to turn up the heat in the boudoir. However, resist texting that ex, no matter how tempting it may be. You'll quickly be reminded of why they are an ex and should stay that way.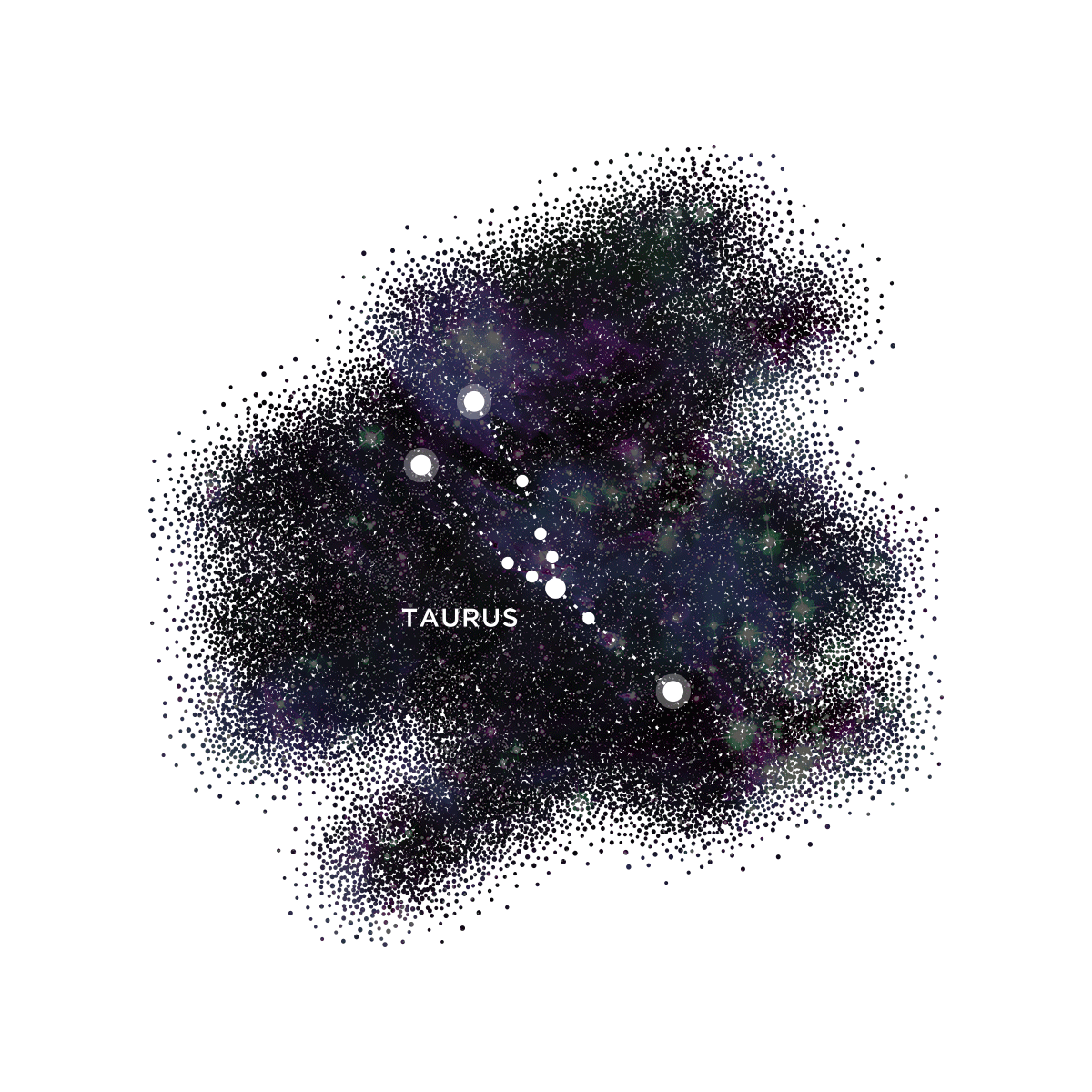 Taurus: Romance is calling, dear Taurus, especially once your ruling planet Venus joins the Sun on the 5th. Suddenly, the options become way more intriguing. For single Bulls, this is like a love smorgasbord. YUM. Already partnered? Perhaps it's high time to add some variety to your usual routines. Your work life becomes a tangled mess when Mercury stations retrograde on the 9th. Negotiations fall flat, and meetings seem to go nowhere. You're the patient sort, but that might be in short supply if your coworkers can't get it together. The Full Moon on the 10th is your best night to blow off steam on the dance floor. Boogie down and kiss your stress goodbye! You may be forced to take the lead on a major project when the Sun steps into your work zone on the 22nd. The following weeks will test your resolve, but you can find the strength to persevere. Miscommunications with your boo are possible when Mercury steps back into your 5th house on the 23rd. After a few weeks of honeymoon vibes, this puts a damper on your amorous adventures. If you're single, you might feel "meh" about some options showing up around this time. Why bother if they can't woo you with the right words? On the 25th, a change happens on the job. The New Moon will open a portal, which could mean a better opportunity. Venus sweetens the deal on the 29th. Why stay in your current grind when you can level up? Just remember: Mercury is still retrograde until October 2nd. Hold off on signing contracts until that's in your rearview mirror. Once that happens, GO!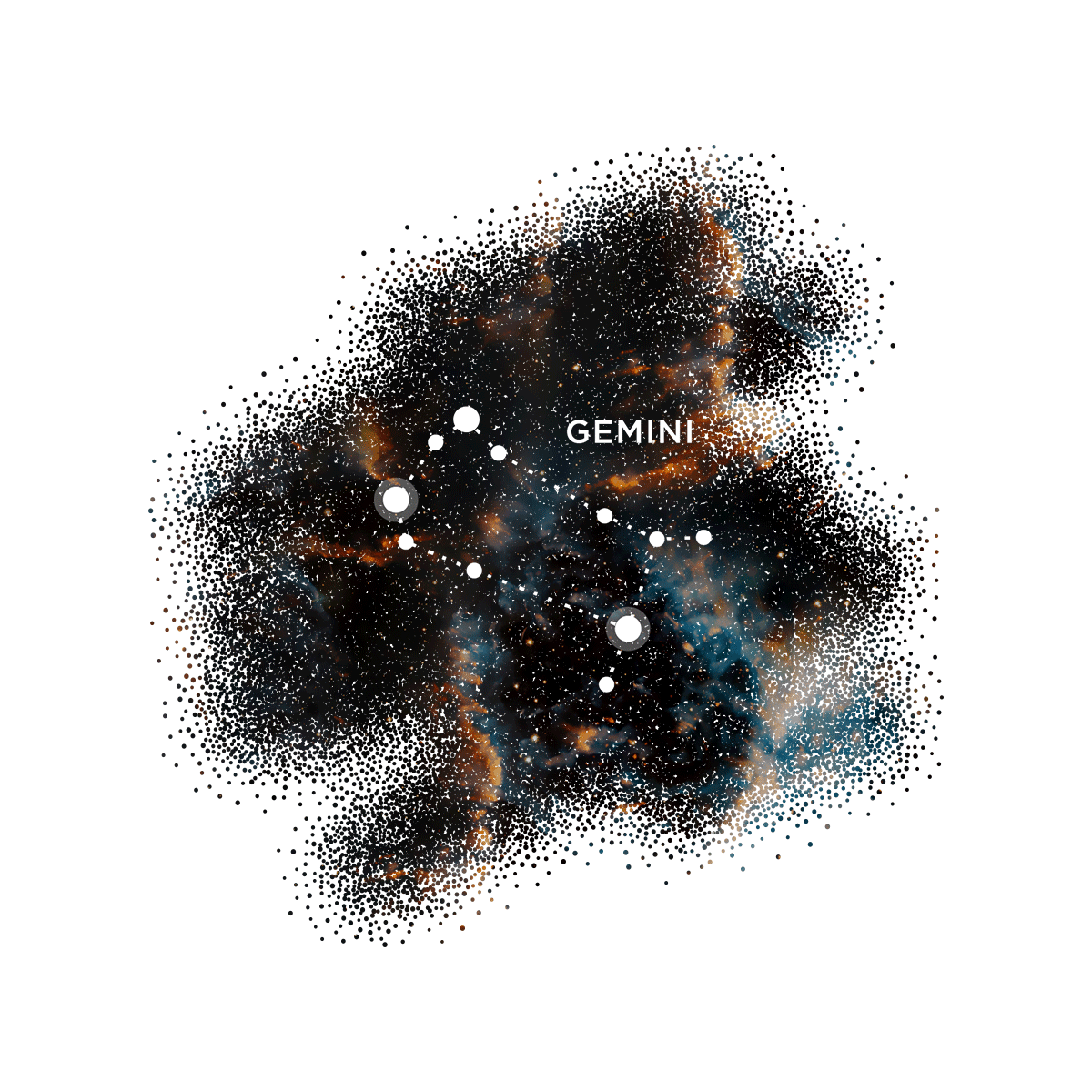 Gemini: You might feel unstoppable now that Mars is settled in your sign until March, dear Gemini. The power is yours for the taking – use it wisely, and you can reach the top of any game you play. Start with an upgrade to your living conditions this month. The Sun will be joined by Venus on the 5th in your domestic sector, the best combo for a home makeover. Get rid of the old and invest in new decor – and you'll have a crib fit for royalty. Trouble looms when your ruling planet, Mercury, stations retrograde on the 9th. Communication issues with loved ones could mar a perfect month – you'll want to carefully consider every bon mot you utter. Even your wittiest comebacks could fall flat now. Best to zip your lips if you want to avoid pissing off the entire continent. A red-hot spotlight falls on you when the Full Moon lands in your reputation zone on the 10th. This could be the moment when you finally receive kudos for a recent score. Step onto the main stage and be proud of how far you've come. Romance sweetens when the Sun shifts into relationship-loving Libra on the 22nd. A current connection could turn hotter, provided you don't let that Mercury retrograde vibe lead you to make stupid comments. The best remedy: keep kissing. That'll keep your mouth busy. An excellent night for romance occurs on the 25th, thanks to a shiny New Moon. Even if you've been a bit rusty, you can get your mack on – and feel that heat burn bright! Once Venus enters the romance room on the 29th, all bets are off. Love is in the air – and you're catching all the swoon-worthy vibes. Once Mercury is direct on October 2nd, you can seal the deal with a kiss.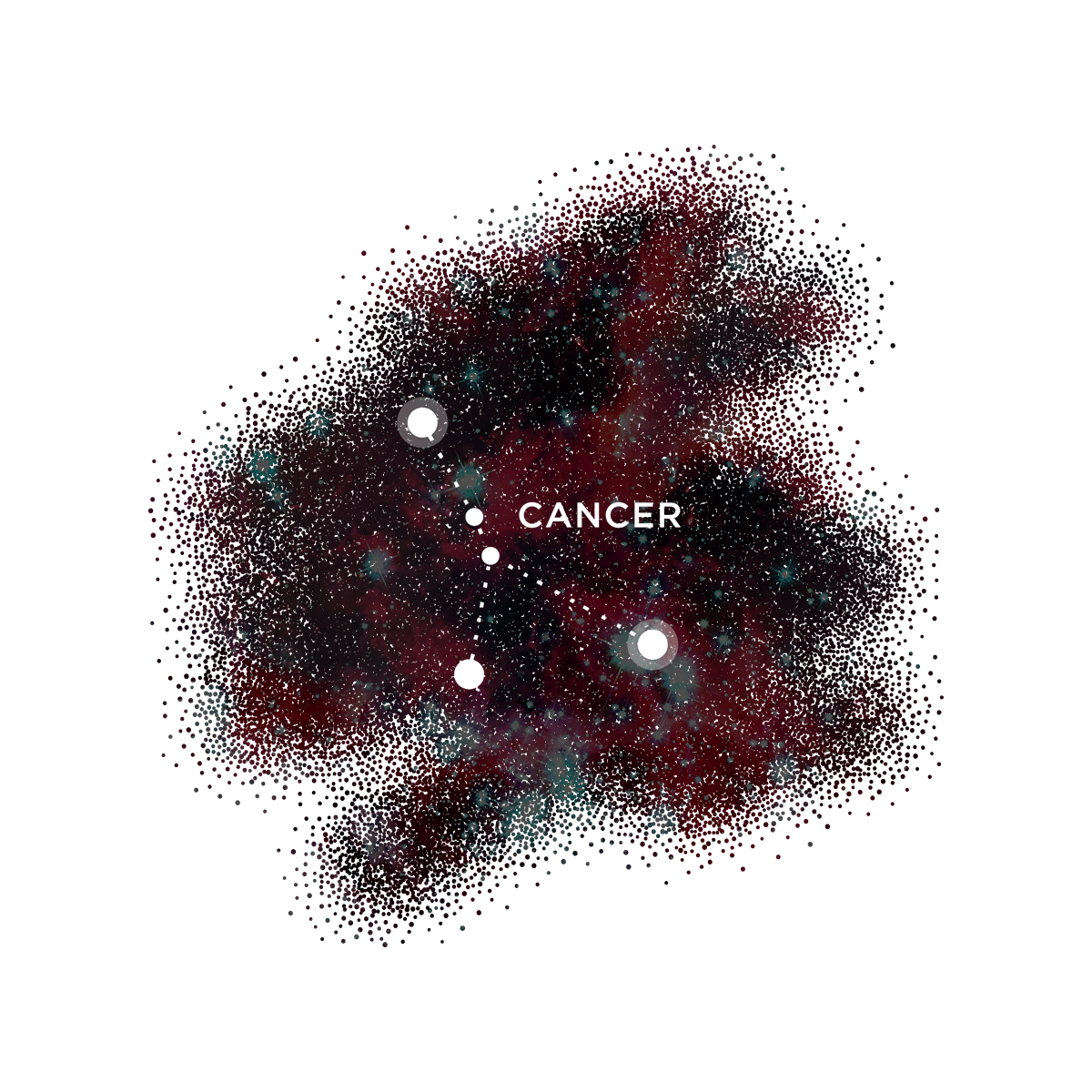 Cancer: Home is where your heart usually resides, dear Cancer. September will put that to the test once Mercury stations retrograde on the 9th. Keeping the peace may feel like a full-time job when that kicks in – be ready to set boundaries with your next of kin – again and again. Thankfully, you have the Sun and Venus sitting pretty in the communication part of your chart, which provides the right combo of tough love. You will have no trouble putting folks in their place if they cross a line! The Full Moon on the 10th is divine timing for a getaway – but Mercury retrograde means you'll need to double-check your itinerary. Delays are possible, so schedule extra time to arrive at your destination. When the Sun prances into your domestic zone on the 22nd, the tension rises again with loved ones. Once again, you'll need to take the lead if you want harmony. (Of course, you know they'll be bitching about how domineering you are behind your back…grrr.) Clear the air with a troublemaker when the New Moon happens on the 25th. It's your best day to set new house rules – or to show someone the door! Venus joins the Sun on the 29th, creating the perfect conditions for a love nest. Focus on decorating your lair and cooking all the comfort food. Your home, your castle, your rules.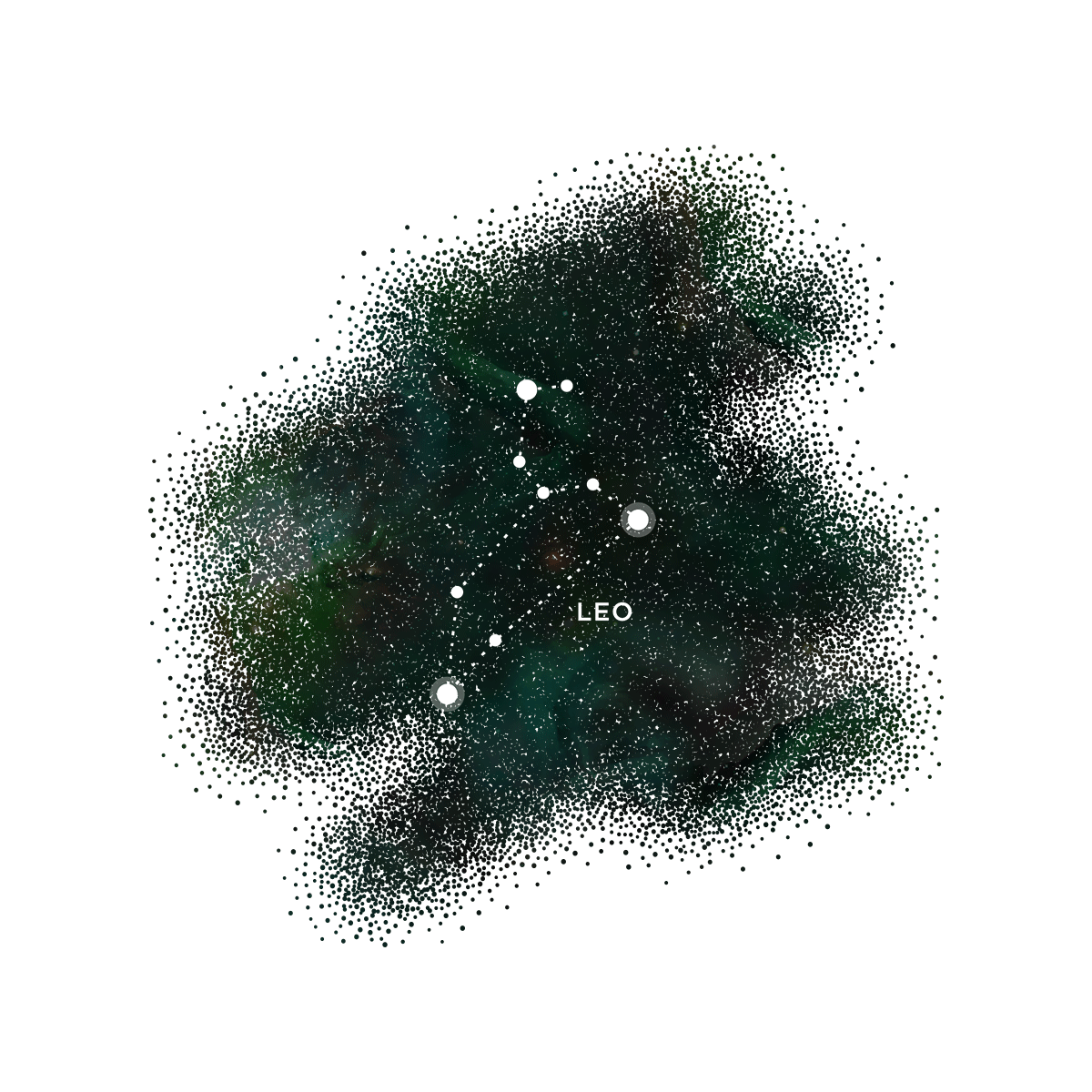 Leo: Finances are sure to improve this month, dear Leo. Venus joins your ruler, the Sun, in your 2nd house of money, which elevates your cash-attraction vibes for a few weeks. Use this time wisely – ask for a pay increase, apply for a promotion, raise your rates, start that side hustle, or host a yard sale. You can bring in the bucks if you put forth an effort. Words become jumbled, and your legendary swagger seems muted when Mercury stations retrograde on the 9th. Think carefully before you open your mouth if you want to avoid putting your paw into it. The Full Moon on the 10th could bring closure around a financial issue. For example, if you have a tax situation on your mind, you can make a deal at this time. Short trips brighten your mood when the Sun enters Libra on the 22nd. Venus will join at the end of the month, and a New Moon on the 25th adds extra luck for your travels. But keep in mind Mercury is still retrograde until October 2nd. You may encounter a few expensive obstacles on your journeys. Plan ahead if you don't want to get caught in a bind.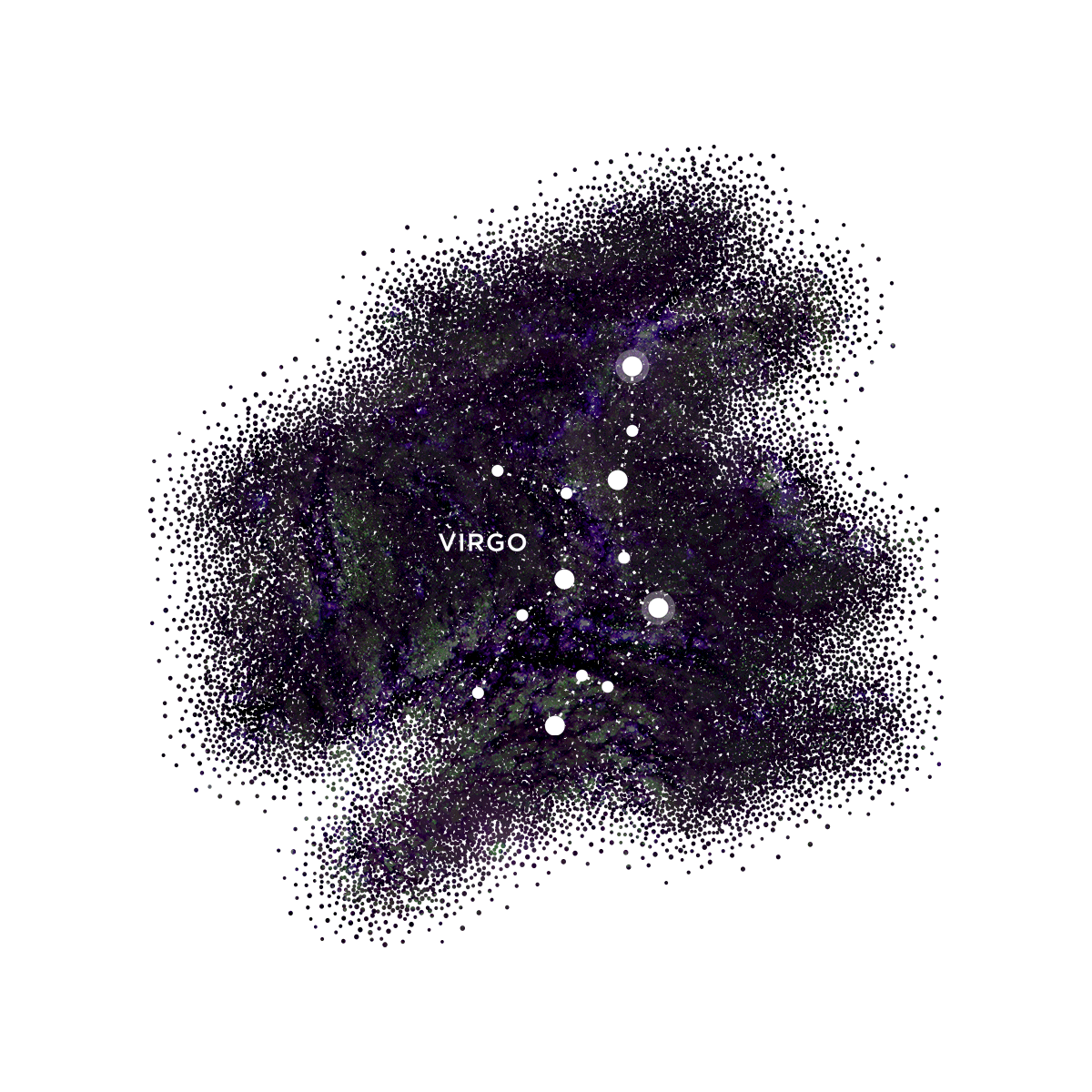 Virgo: It's Virgo season – your time to shine! Don't step away from the spotlight, dear Virgo. We want to celebrate you! Venus joins the Sun on the 5th, adding extra sparkle to your shimmer. Why not pull out all the sequins and perhaps a crown to match? DO IT! BUT watch your step when your ruler Mercury stations retrograde on the 9th. Finances could get tangled up and confused, especially if you ignore the bills. Stay on top of your game with a sensible spending plan. You'll be glad you did! The Full Moon on the 10th is excellent for fine-tuning your budget. Make an appointment with your financial advisor – and you could start plotting future wealth-building strategies. Some fiscal relief arrives when the Sun boogies into your money sector on the 22nd. The following four weeks could see new cash-generating ideas catch fire, providing opportunities to catch up if you biffed it. WHEW. A New Moon on the 25th is a perfect day to shake your money-maker. Hustle hard that day, and you may end up with a new source of income! More good news: Venus will sashay into your 2nd house on the 29th, the perfect transit for leveling up your income. But beware: the planet of love enjoys spending on luxury items. This could unravel your progress. Put the credit card on ice and keep those treats on a tight leash. Once Mercury stations direct on October 2nd, you'll feel like spending again…but a bit of restraint will pay off handsomely. You got this!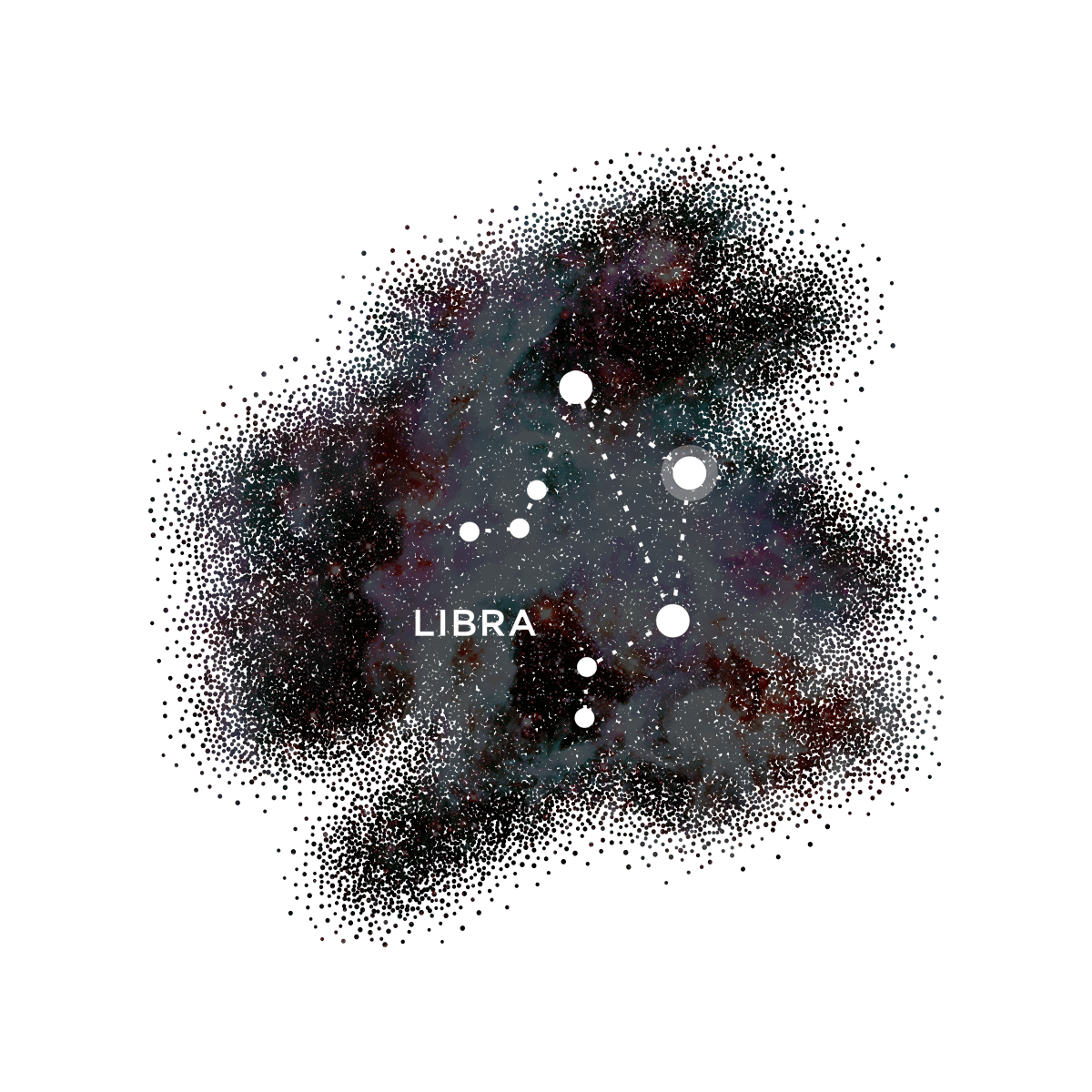 Libra: Although relationships are your jam, September is better for solitude, dear Libra. Your ruling planet, Venus, will join the Sun in the privacy sector of your chart on the 5th, which means you'll crave time alone. If you prioritize self-care during this time, you'll be ready to spread your wings and soar when your season arrives on the 22nd. But until that time comes, REST. In a way, you're packing up your "old life" to prepare for a new one. Therefore, mindfulness of what you want will ensure you lay the groundwork for your best life. Mercury retrograde on the 9th signals inner work. All the answers you need are not "out there." They are within you. Again: quiet time will allow you to hear that small voice inside. The Full Moon on the 10th is excellent for a "mental health" day. Take the day off if you can to devote to your well-being. A massage, nap, or serene day spent forest-bathing will calm your nerves. Then get ready to emerge back into the world when the Sun enters your sign on the 22nd. Happy Libra season! Yay! You have the main stage for the following four weeks – and look at you GLOW! The New Moon on the 25th is ideal for a makeover. Freshen up your wardrobe with a new get-up and strut your stuff! Once Venus flutters into your sign on the 29th, you can charm the pants off anyone. Do with that what you wilt. (Psst…but don't start anything too serious until after Mercury is direct on October 2nd. For now: light and frilly are better.)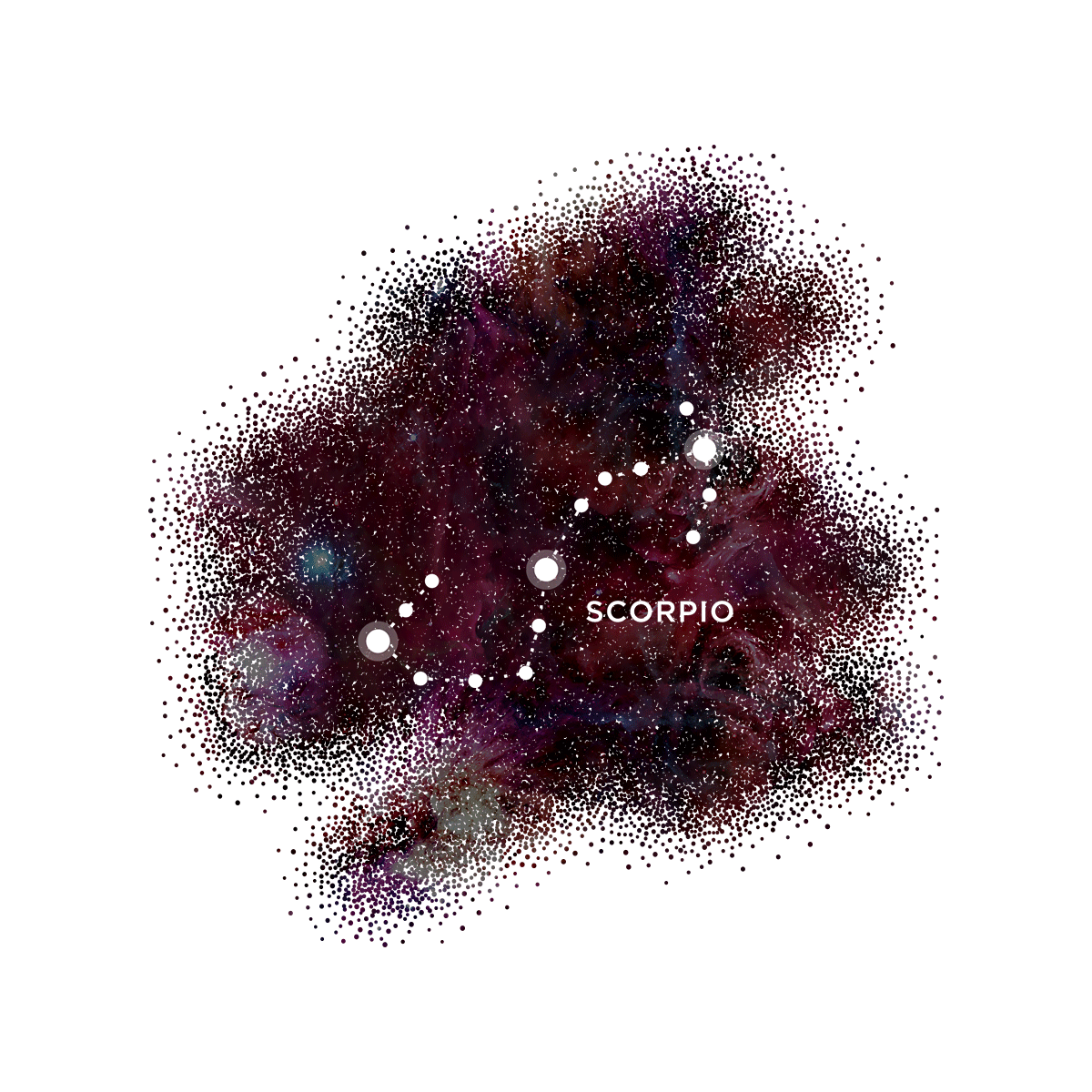 Scorpio: Your social life improves once Venus partners with the Sun in your 11th house of friends. A few fun events or coffee dates add some sparkle to your month. It's also possible one of your friendships may deepen. A new bestie? Perhaps. For some Scorpios, this could also mean a relationship turns romantic. Mercury retrograde on the 9th is ideal for inner work. If your thoughts have been skewing negative lately, you can get to the heart of it – and heal that stinking thinking once and for all. Clear the air with a romantic partner or child on the Full Moon, which occurs on the 10th. This is the perfect opportunity to state how you feel. A desire for private time tempts you away from the dance floor when the Sun takes up residence in your 12th house beginning on the 22nd. You've had plenty of time to shake your groove thang – a break will do you good. Some pals may take your exit personally, especially when Mercury backslides into your social zone on the 23rd. Not everyone can grasp a Scorpion's need for alone time! The New Moon on the 25th is incredibly delicious for a "me day." Put a massage on the schedule, turn off your phone, and spend your day doing whatever the hell makes you feel good! Some romance on the down low is possible once Venus enters relationship-oriented Libra. Your love business is nobody's business! (Your secret is safe with me!)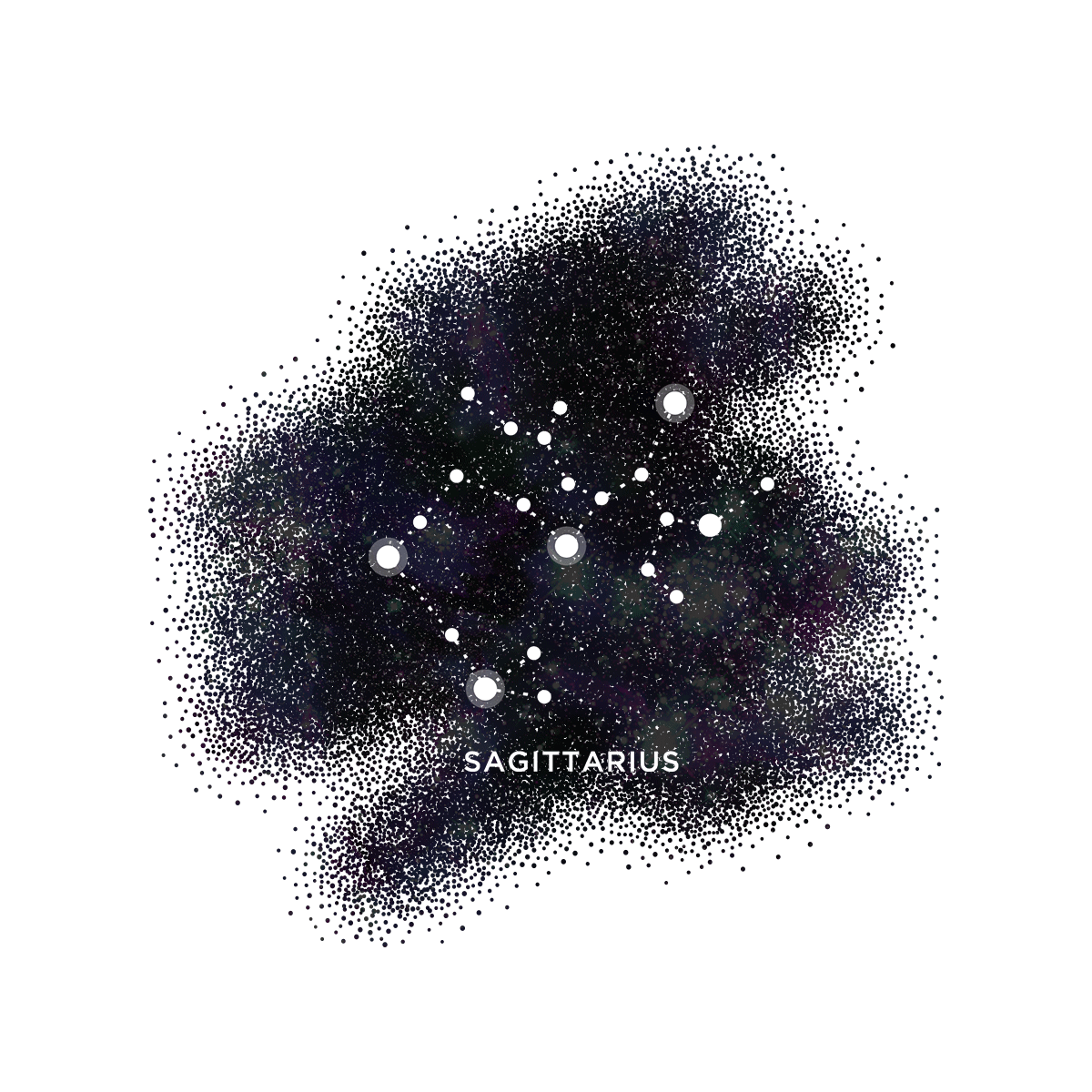 Sagittarius: September is a super-fab month for your career, dear Sagittarius. Venus hooks up with the Sun in your reputation sector on the 5th, shining a halogen disco light directly on you. So bask in your glory – and be ready to grab the opportunities tossed your way. But be careful signing contracts once Mercury stations retrograde on the 9th. If you're not careful, you could end up with a raw deal. Friends could also be a bit of a pain once this retrograde kicks in – a few kerfluffles are possible, but once the Sun enters the sign of Libra on the 22nd, you can smooth it over. Host a house party on the 10th when the Full Moon lights up the sky. Cocktails in front of a fire = groovy. Make sure you have plenty of fondue on hand! Another great date for a gathering of superfriends: the New Moon on the 25th. This would be a perfect evening with your squad for a night out on the town. A luxe meal followed by dancing all night – YES PLEASE! When Venus drifts into your 11th house on the 29th, you're set up for a month of date nights. October could be your hottest spot of the year for finding love – or heating up a current flame.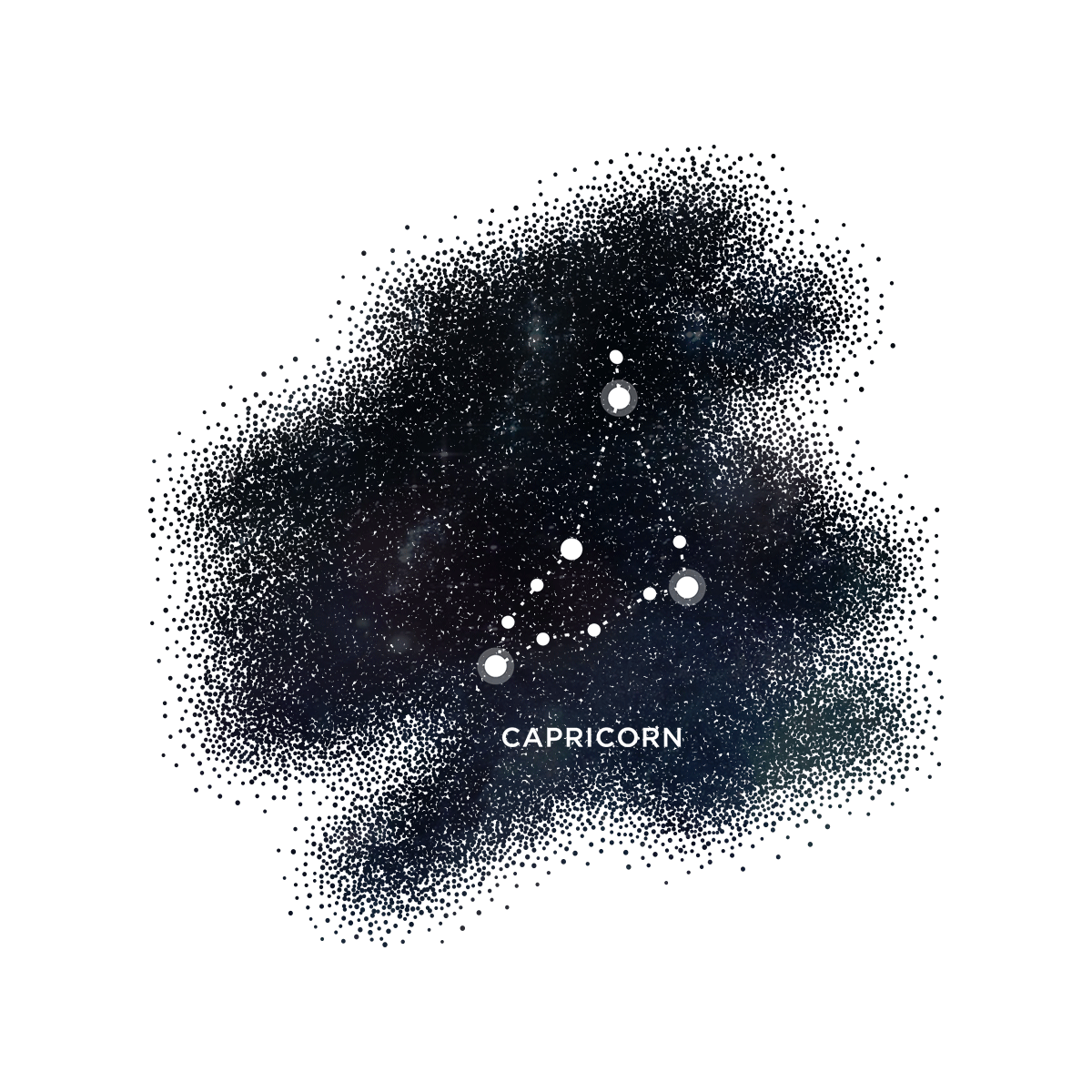 Capricorn: Dreaming of an end-of-summer getaway? There is no better time for that than the first three weeks of September, dear Capricorn. Once Venus partners up with the Sun on the 5th, you can set sail for parts unknown. However, you'll need to pack plenty of patience once Mercury is retrograde, beginning on the 9th. The trickster planet promises to bring plenty of aggravation – you'll want to map out detours and keep a Plan B on hand just in case. The Full Moon on the 10th is ideal for a road trip to the city next door -provided you're taking a chill approach. Once the Sun switches gears on the 22nd, your career needs attention. You could be stepping into a leadership role at that time. The New Moon on the 25th provides a beautiful opportunity to pivot. If you want a new career or are eyeing the top dog position, make your move on this day. When Venus heads into your 10th house, you can do no wrong in the public's eyes. Even if you say the wrong thing (thanks, Mercury retrograde), your charm will take you all the way to the top! Keep climbing! Your ascension is imminent.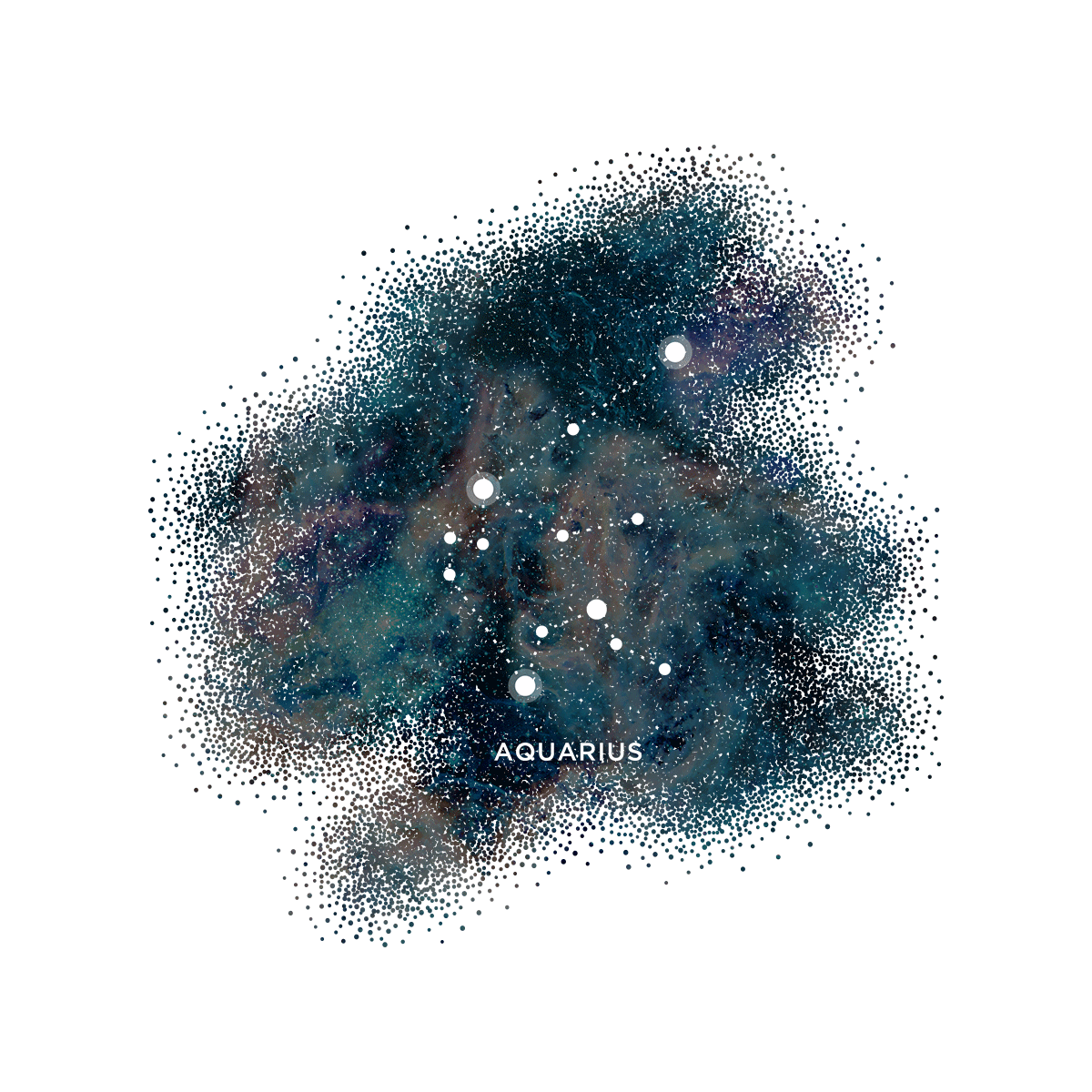 Aquarius:

If money is on your mind, blame the Sun and Venus sitting tight in your house of shared resources as September commences, dear Aquarius. Issues around what's mine and yours can be sorted out now. If you're merging accounts, be sure to talk it over with your financial planner, especially once Mercury goes retrograde on the 9th. Once that happens, it will be too easy to mess it up. Better to rely on an expert if you want to avoid a fuss. The Full Moon on the 10th brings clarity around your revenue. A raise may come through at that time or some other money you've been waiting on. Spend it on travel when the Sun cruises into your 9th house on the 22nd. Where do you want to go? The means are there for your brilliant escape! The New Moon on the 25th is divine for a journey somewhere you've never been. Once Venus shows up in your travel sector on the 29th, romantic adventures become possible. A night in a new location could put stars in your eyes or a new paramour in your sights. Ooh la la!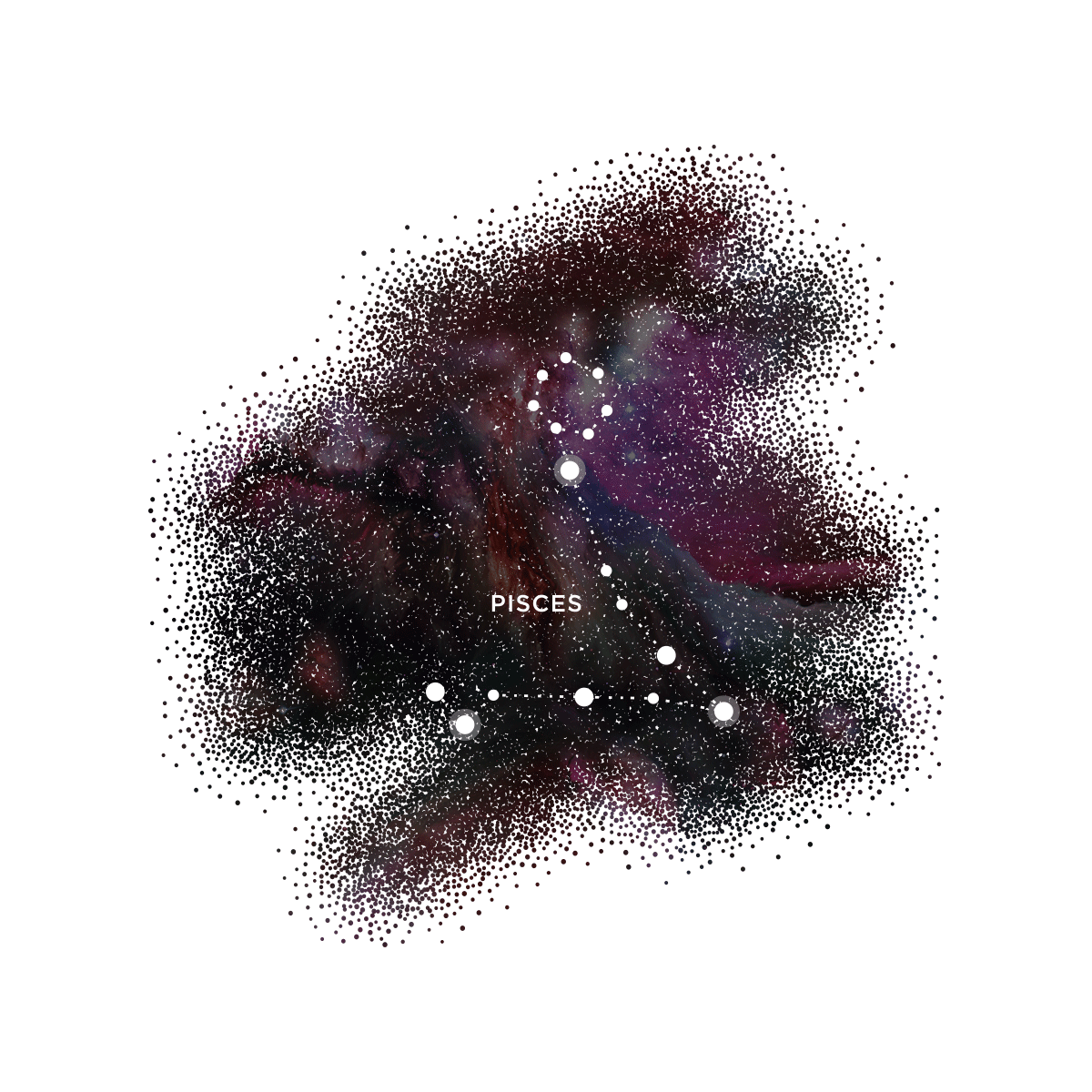 Pisces: Relationships improve dramatically when Venus hobnobs with the Sun, starting on the 5th, dear Pisces. In a way, you've been cleaning up a lot of messes – and now, it feels like you can clear the air and deepen those significant connections. However, Mercury retrograde on the 9th will test some of those bonds for three weeks. If there are underlying issues, they will come to the surface. This will give a chance to fix things – or say goodbye. The Full Moon on the 10th is the right time to assert your independence. Stand in your power, even if it makes other people uncomfortable. Intimacy heats up when the Sun zooms into your 8th house on the 22nd. Make-up sex? Delicious! The New Moon on the 25th cranks up the sizzle further. It's a beautiful evening to reboot your sex life – or to start a new fling! Once Venus joins the party on the 29th, making love instead of war becomes the norm.

Hey you! I have a free series for astro-newbies: Star School.
I've also got a book you might want to check out: Astrology For Real Life – A No B.S. Guide for the AstroCurious.
Astro-Biz Digest
Hey! Want to find out the optimal dates for everything on your business to-do list? Check out The Astro-Biz Digest. It's a forecast + planning guide especially for entrepreneurs. YAY!