Cover Your Ass-Trology with Monthly Astrological
Forecasts and Horoscopes!
MAY 2022
Fresh off New Moon Solar Eclipse on April 30th in Taurus, May brings change, tension, and opportunities for bold risks.
It all begins with Venus zipping into Aries on the 2nd. This is a passionate, fiery, and impatient transit. While it's excellent for first dates, audacious flirting, and romantic adventures, it can also lead to impulse. The chase and conquest become more important than a deep connection. Feelings get hurt as a devil may care attitude causes selfish indifference. Maddening? Yes. However, this can be avoided if you put a bit of restraint on your ardor. While there's nothing wrong with wanting excitement, a little self-control can prevent bridges from being burnt to the ground. Venus remains in Aries until May 28th.
Mercury stations retrograde in Gemini on the 10th, throwing communication, travel, and tech into a tizzy. Words get jumbled, conversations turn hurtful, and delays put patience to the test. So you'll want to slow down before speaking, tweeting, hitting send, or jetting off to somewhere new. Also: hold off on buying new gadgets or signing contracts until the retrograde ends on June 3rd.
Big astro-news: Jupiter will be in Aries on the 10th. This transit lights a fire under Jupiter's bountiful rump, which means we have an opportunity to go forth and conquer new vistas. Bravery is abundant now – if there is something you've always wanted to start but felt unsure about, this is the time to make a move. Even if you fall flat on your face, you'll have the courage to get back in the saddle. Take risks, go for the gold, and be FEARLESS. Remember: fortune favors the bold. Rather than waiting for things to happen, Jupiter in Aries says: make your fortune. While leaps of faith are the way to go, make sure you take a peek below first. Too much impulse could land you in hot water. Also: beware of self-centered attitudes. If you're only in it for yourself, you could alienate other folks. Jupiter remains in Aries until October 28th, when it retrogrades back into Pisces.
The Lunar Eclipse in Scorpio on the 16th brings closure around money and intimacy issues. This is your best day to get your budget in order and create debt repayment plans. If you have outstanding debts or tax issues, there may be solutions at hand. On the other hand, changes in your finances or sex life could come up suddenly. This could feel jarring, but you'll have a better perspective on what went down…and what to do a few days later. Try not to be rash on this day.
Life gets more mentally stimulating when the Sun flutters into Gemini on the 20th. The next four weeks could bring a lot of coming and going. Instead of being tied to home base, it's time to socialize! Connect with friends, attend cool new events, and be sure to feed your head with lively conversations and new books. However, this transit can also create a restless vibe, which, if carried too far, could lead to flaky behavior and fickleness. Ground and center if you don't want to piss everyone off! The Sun remains in Gemini until June 21st.
Mercury backslides into Taurus on the 22nd. This might be a good thing because it can temper some of the impetuous vibes of the other planets. A little moderation could keep you from going off half-cocked or saying something you might regret later!
The month ends on an exciting note as two planets move into rulership, beginning with Mars in Aries on the 24th. Suddenly, you've got the firepower to blast off on a million different projects. Ambition is king, and if you tap into this energy, you could hit your goals – or surpass them! Mars in Aries can be aggressive AF, great if you're playing football, but not so fab if you're being a bully. Mars remains in Aries until July 5th.
Next up: Venus floats into Taurus on the 28th. Venus is at home here, and she favors all the goodies: romantic love, luxury, pampering, decadent meals, and long back rubs. You can make love, art, and plenty of money during this transit. ENJOY! Venus remains in Taurus until June 22nd
Lastly, a New Moon in Gemini on the 30th (on Monday) finishes up the month on an optimistic note. Even though Mercury is still retrograde, there is no better lunation to begin writing projects, conversations, or new connections. If you're willing to put your words or yourself on the line, you can go far. This is also a dynamite Moon for learning – sign up for a class or hit the books. It's all good!
Get ready for 2022 with The Tarot Lady's Ultra-Deluxe Superfly Astrology Guide for 2022!
Psst…If astrology leaves you confused AF, you need to get my book: Astrology For Real Life – A No B.S. Guide for the Astro-Curious. Available everywhere books are sold!
Annnndddd here's your personal monthly horoscopes: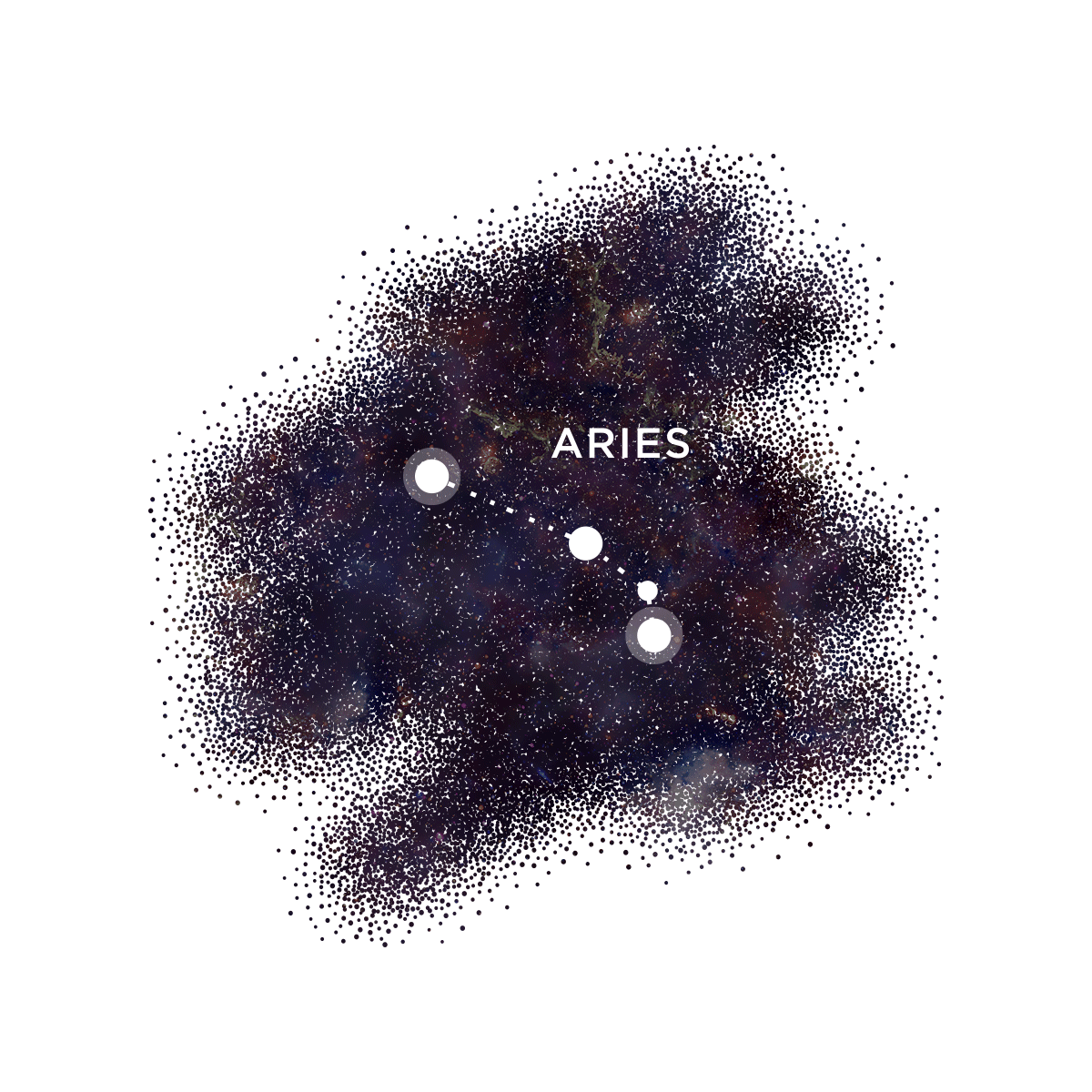 Aries: Your charm is about to level up, thanks to Venus sitting pretty in your sign beginning on the 2nd. You have the power to attract all that you want with ease – so get out there and go for the gold! But you'll want to watch your words once Mercury stations retrograde on the 10th. If you're too cocky, you might say something and harm your rep. Luckily, Jupiter moves into your sign on the 10th, putting a protective glow over you. This transit will elevate your confidence – and bring new opportunities to expand your presence in the world. The sky is the limit – you can go as far as you desire! The Lunar Eclipse on the 16th brings a financial surprise. This could be unexpected news about your taxes or a loan. Give it a few days before making a move. You'll know what's up by then. Plan your summer travels when the Sun takes a walk on the wild side in Gemini, beginning on the 20th. Explore new cities, visit historical sites, or grab your besties for a "glamping" weekend in a gorgeous park. Put any of these activities on your calendar – and hit the road with glee! Your ruling planet, Mars, will be in your sign on the 24th, which means you're in your element for a few weeks. Expect to blaze trails and capture the public's attention with your bold style. However, you'll want to keep your temper in check as it's too easy to lose your cool during this transit. Your financial picture brightens when lovely Venus spends a few weeks in your money sector beginning on the 28th. All of your ideas pay off – and you may also land an exciting new deal. Best part? It seems to come without much effort on your part! Be mindful of your spending – a few impulse purchases could undo your gains. The New Moon on the 30th opens up a sweet spot for a meaningful conversation. Consider this your best day to say what's on your mind…or your heart.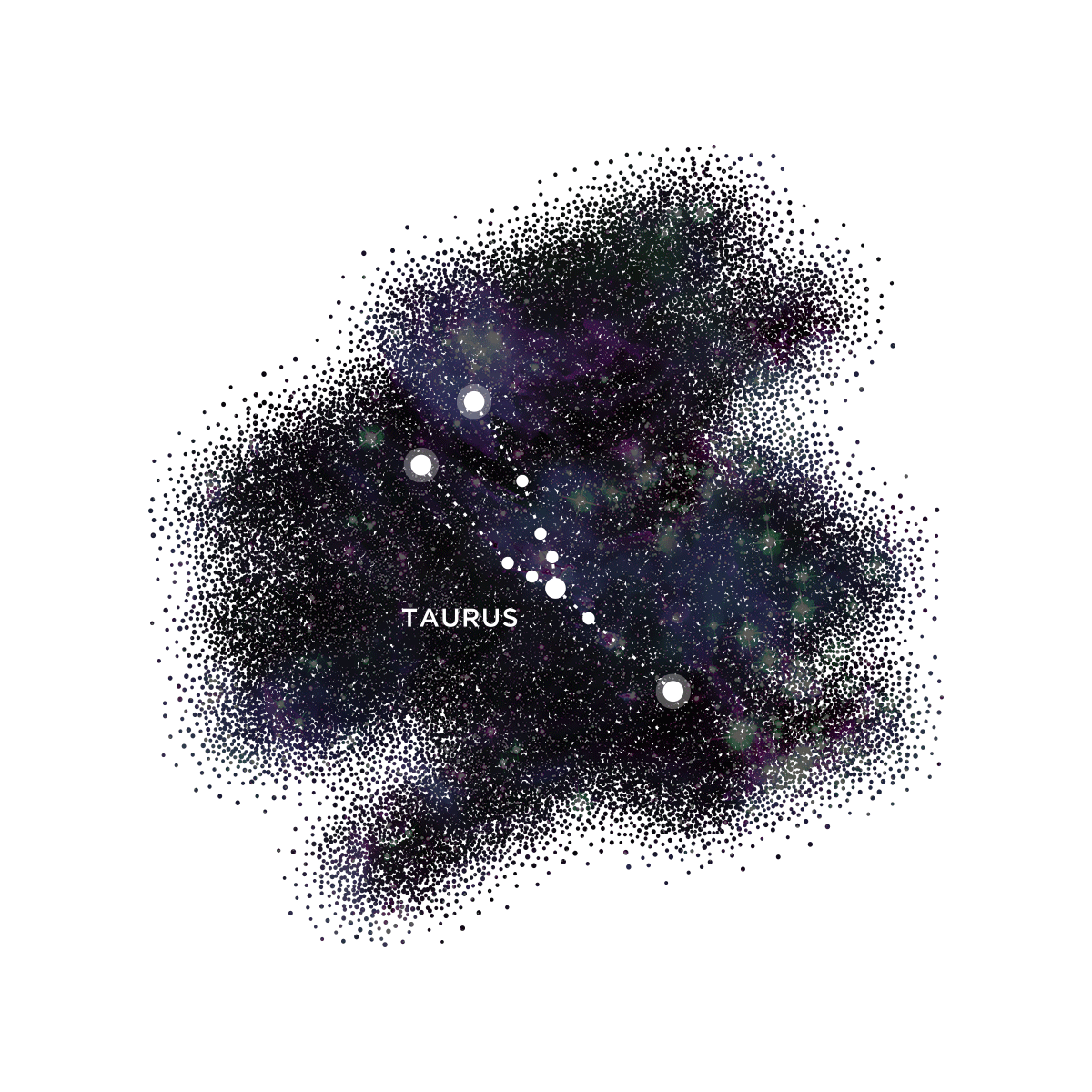 Taurus: This is your season, dear Taurus – so do you in style! Adorn yourself with gorgeous threads, stand tall in the spotlight, and strike a pose! Your ability to understand other people and appreciate all the beautiful things deepens when your ruling planet Venus takes up space in your 12th house starting on the 2nd. This transit is also ideal for pampering. Make time for a massage or nightly soaks in the tub, and you'll feel fab-you-lust! Keep a close eye on your finances when Mercury stations retrograde on the 10th. If you don't, your dough could disappear fast! Thankfully, Jupiter will provide lots of protection once it slides into your 12th house on the 10th. Like a guardian angel, it will keep you safe, even if you make a misstep or two. A relationship comes to a close when the Lunar Eclipse arrives on the 16th. While there may be a few tears, relief is also present. Let go and trust it's for the best. The Sun shines a light on new income streams when it blazes trails in your money sector beginning on the 20th. Even if you've been spending like a fool, you have a chance to replenish the coffers. When Mercury moonwalks back into your sign on the 22nd, you might feel like stepping back from the limelight. Mars in your 12th house on the 24th seems to nudge you into a little cocoon. But when your ruling planet Venus enters your sign on the 28th, you'll be torn between being seen and keeping your private life under wraps. It would be best if you found a balance. Lastly, the New Moon on the 30th signals a change for the better with your revenue. An offer may land in your lap that changes the game significantly. Just remember: Mercury is still retrograde. Go for the gold but read all the details on the dotted line with care.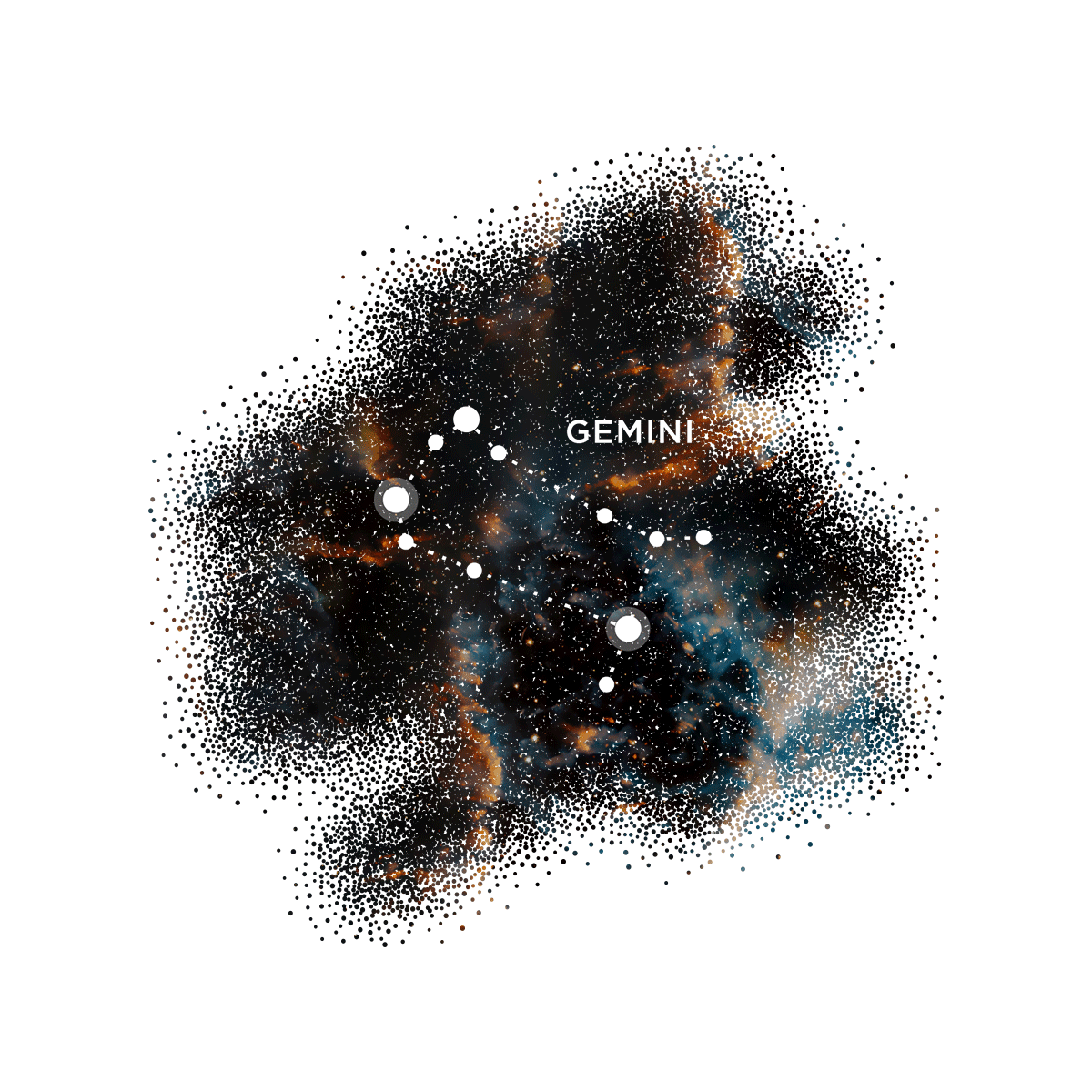 Gemini: This month brings some goodies plus a few challenges, dear Gemini. The fun begins when Venus dips into your friend sector on the 2nd. Suddenly, you're receiving plenty of invites to cool events – and there may be romantic opportunities in the mix. You never know who'll you bump into on the dance floor! Trouble looms on the 10th when your ruling planet, Mercury, stations retrograde. Your gift of gab falls flat as your tongue becomes tied up in knots. Think before you speak, or you may end up getting canceled. Your social circle widens further when Jupiter waltzes into your 11th house and sets up shop for months. Rub elbows, network often, and enjoy making new connections. As the saying goes, "it's who you know." Play this right, and you'll forge essential alliances. A change at work is possible when the Lunar Eclipse touches down on your 6th house on the 16th. This could mark the end of a current gig – or the completion of a project. It's also possible you may be ready to move on to greener pastures. The Sun is in your sign starting on the 20th, giving you the spotlight for four weeks. You've got a special glow now – and can charm everyone you meet. Also: Mercury will slide back into Taurus on the 22nd, which helps you undo any damage you did earlier in the month. This is a quiet placement for the messenger planet, so you'll have fewer inclinations to say something stupid. Exciting events and parties become the norm when Mars joins Jupiter and Venus on the 24th. You are a social butterfly by nature, and now you're spreading your wings in lots of interesting new places. A secret love affair might show up when Venus takes a four-week break in your 12th house beginning on the 28th. It's tempting…but you might want to think long and hard about how this might impact others – or you. The New Moon on the 30th is your best chance to give your wardrobe the heave-ho. A few new duds will keep you looking trendy and feeling fresh. Spruce yourself up – and strut your stuff!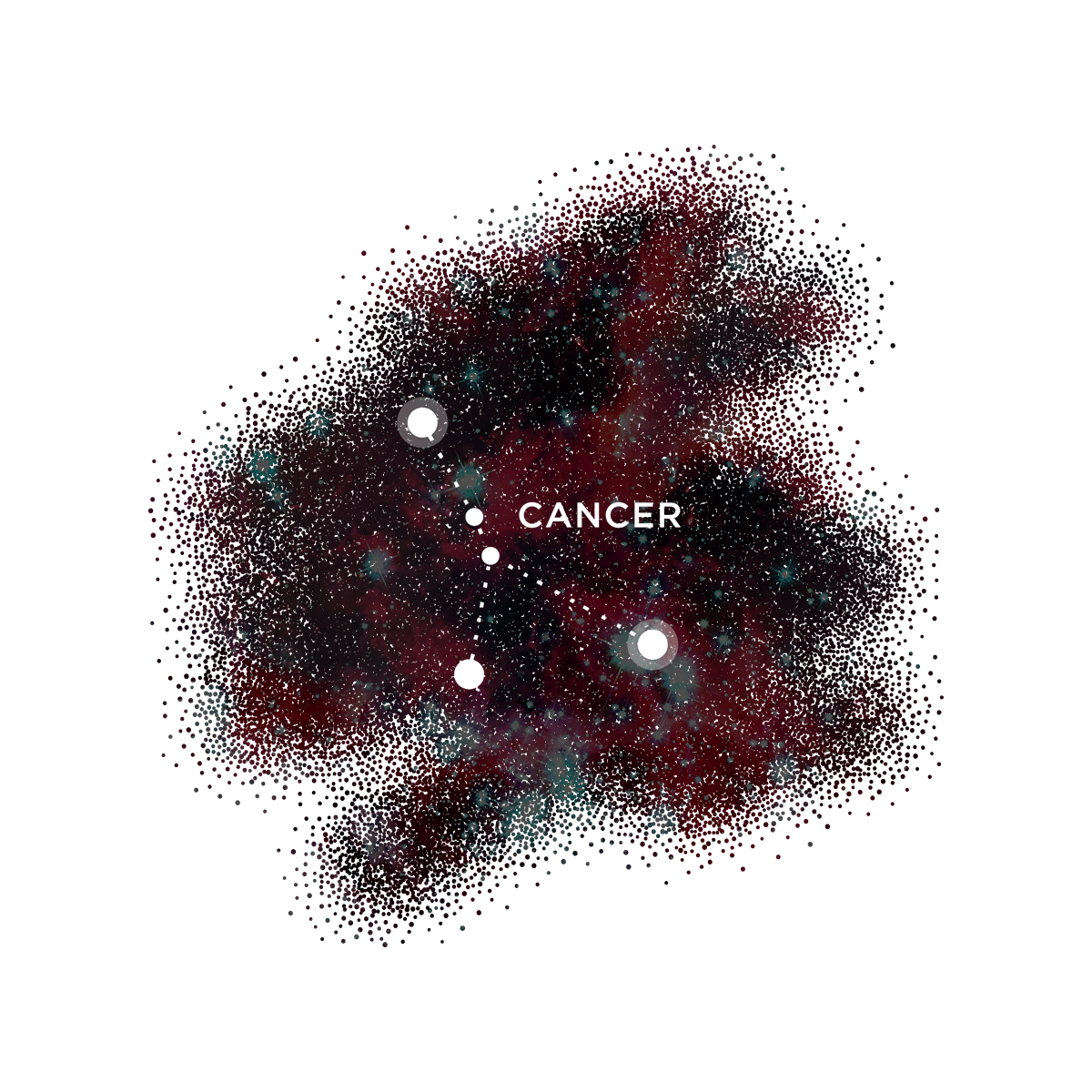 Cancer: Your friends will be there for you when you need it most, dear Cancer. They'll also cheer you on as you step into the spotlight when Venus glides into your career sector on the 2nd. This is your star turn, a chance to show the world how fabulous you are. Soak up the limelight and know you belong on the main stage! But do observe your words when Mercury stations retrograde on the 10th. It's too easy to slip up now. You'll also want to be mindful about sharing personal details with untrustworthy types. Someone may try to take a swipe by putting one of your secrets on blast. Avoid that by keeping your beak shut! Luckily, Jupiter will grace your reputation zone on the 10th, casting a bright glow around you until October. You can shine bright and continue to expand your good work into the world – the public loves you! The Lunar Eclipse on the 16th brings a new level of fame. You're one of the shyer members of the zodiac, so this could feel uncomfortable. However, you don't need to let that hold you back from getting the acclaim you deserve. You can find the balance between public and private life when the Sun moves into your 12th house on the 20th. This will give you a few weeks to consider how to be "out there" while maintaining emotional safety. A friend reveals something upsetting when Mercury enters the sign of Taurus on the 22nd. They may be going through an ordeal – or may have gossip you need to hear. Brace yourself, but don't overreact. There may be more to the story. Get your hustle on when Mars roars into the reputation section of your chart on the 24th. The following weeks will find your street cred getting some serious traction if you do. Venus adds glam and romance to your social life, beginning on the 28th. The summer of love and fun is on the way! Make time for a "me day" when the New Moon shows up on the 30th. Time spent in a spa will get you ready for a busy social season.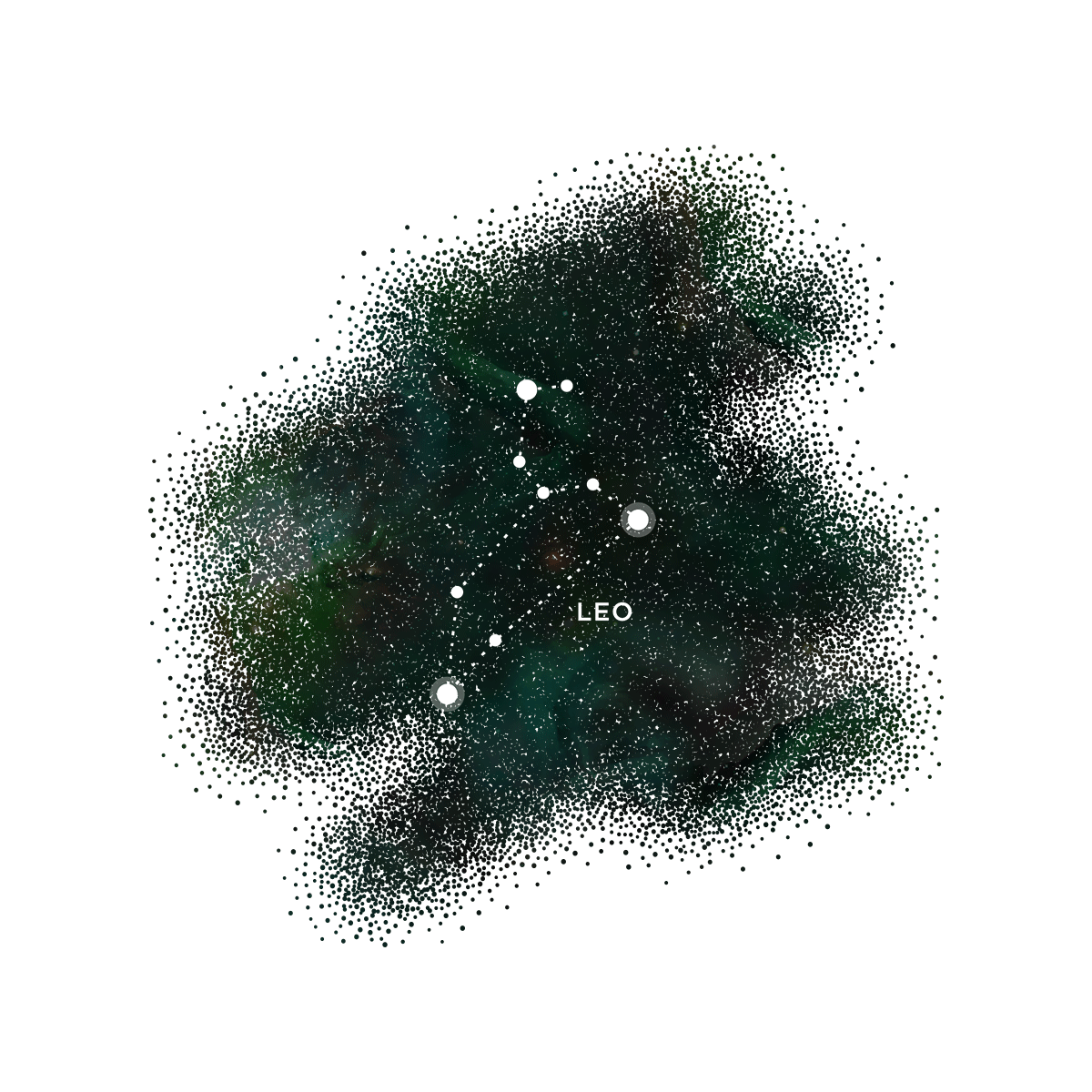 Leo: Your ruling planet, the Sun, is putting a bold spotlight directly on you, dear Leo. You love being on the main stage, so be sure to grab the mic and stand tall! Opportunities to travel somewhere you love open up when Venus takes up space in your 9th house for a few weeks, beginning on the 2nd. This would be the perfect time for a world tour – and a chance to expand your brand! But be careful: Mercury retrograde on the 10th could open up possibilities for a misstep or two. You'll want to be mindful that your actions and travels don't cause harm. Jupiter will slide into your global sector on the 10th, a happy placement for this benefic! After too much time cooped up at home, you can start trotting the globe. What shores are calling you? Book those trips and jet off! Heads up: the Lunar Eclipse on the 16th brings a family issue to a head. Suddenly, everything changes. This could be a good thing…or a not-so-great development. Either way, you'll need to take stock and figure out how to deal with this new situation. Your social life gets exciting when the Sun saunters into your 11th house on the 20th. New events, fancy shindigs, and date nights put a spring in your step. Mars will shift gears on the 24th, and this could find you hitting the road at an accelerated pace. Where next? The sky – and the streets – are wide open, just for you! Venus adds a special glow to your reputation beginning on the 28th when it takes a stroll through your career zone. Even if that pesky Mercury retrograde trips you up, you will be able to recover gracefully. The public loves you – and you will continue to win them over to your side! A special night for gathering your fave folks together: the New Moon on the 30th. Celebrate everyone's latest wins – and don't be shy about tooting your horn. You've earned those bragging rights.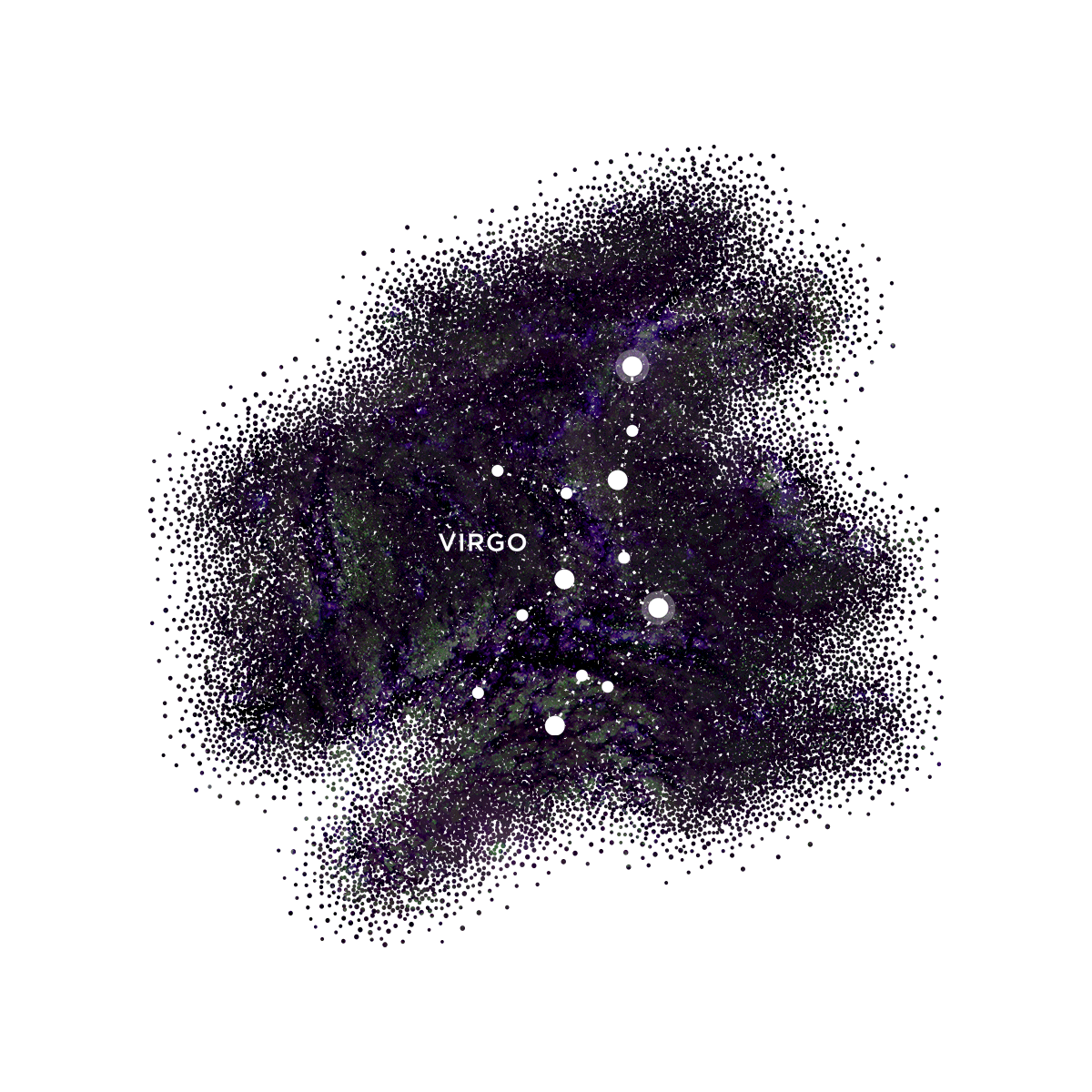 Virgo: The road may be calling you this month, dear Virgo. Where do you want to go? Book a trip and set off for an adventure – it will do you good to take a step away from the office. Your partnership zone is busy, so you might have many decisions to make around your relationships this month. Once Venus dips into your house of shared resources on the 2nd, you'll be able to assess if your needs are being met…or not. That can help you to make good choices in the future. But be careful when your ruling planet Mercury stations retrograde on the 10th – your thinking could be blurred, leading to an impulsive and regretful move. This retrograde also threatens to bring some haters out of the woodwork. You'll want to watch your back and your step. Your cash flow improves when Jupiter hits your 8th house, starting on the 10th. Suddenly, opportunities arise that promise to fatten your wallet. New jobs, raises, inheritances, tax breaks, windfalls – it's possible you may receive money from any of these sources. If you're trying to get a loan, this transit of Jupiter bodes well for you, too. The Lunar Eclipse on the 16th brings news you won't want to ignore. A change may be coming your way – or arriving in your neighborhood. Stay alert and keep cool until you know more. Step up your game when the Sun powers up the career section of your chart for a month starting on the 20th. This is your time to shine bright – and take charge. Don't shy away from opportunities to show your skills. Travel woes are possible when Mercury steps back into your 9th house on the 22nd. If you have a trip scheduled around that time, prepare for delays. Above all, remain patient! You'll reach your destination soon enough. Mars adds fire to your sex life when it bursts into Aries on the 24th. Been on a dry spell? Get ready for some sizzle! No doubt this will ease some of your tension. Plan a romantic holiday when Venus slips into your 9th house on the 28th. You'll have a few weeks to make this happen – plenty of time for Mercury to go direct first (only a few days away on June 2nd!). As the month comes to a close, a New Moon on the 30th reveals a dazzling opportunity that may take your career to new heights! You're about to reach superstar level in your field – and no one deserves this more than you.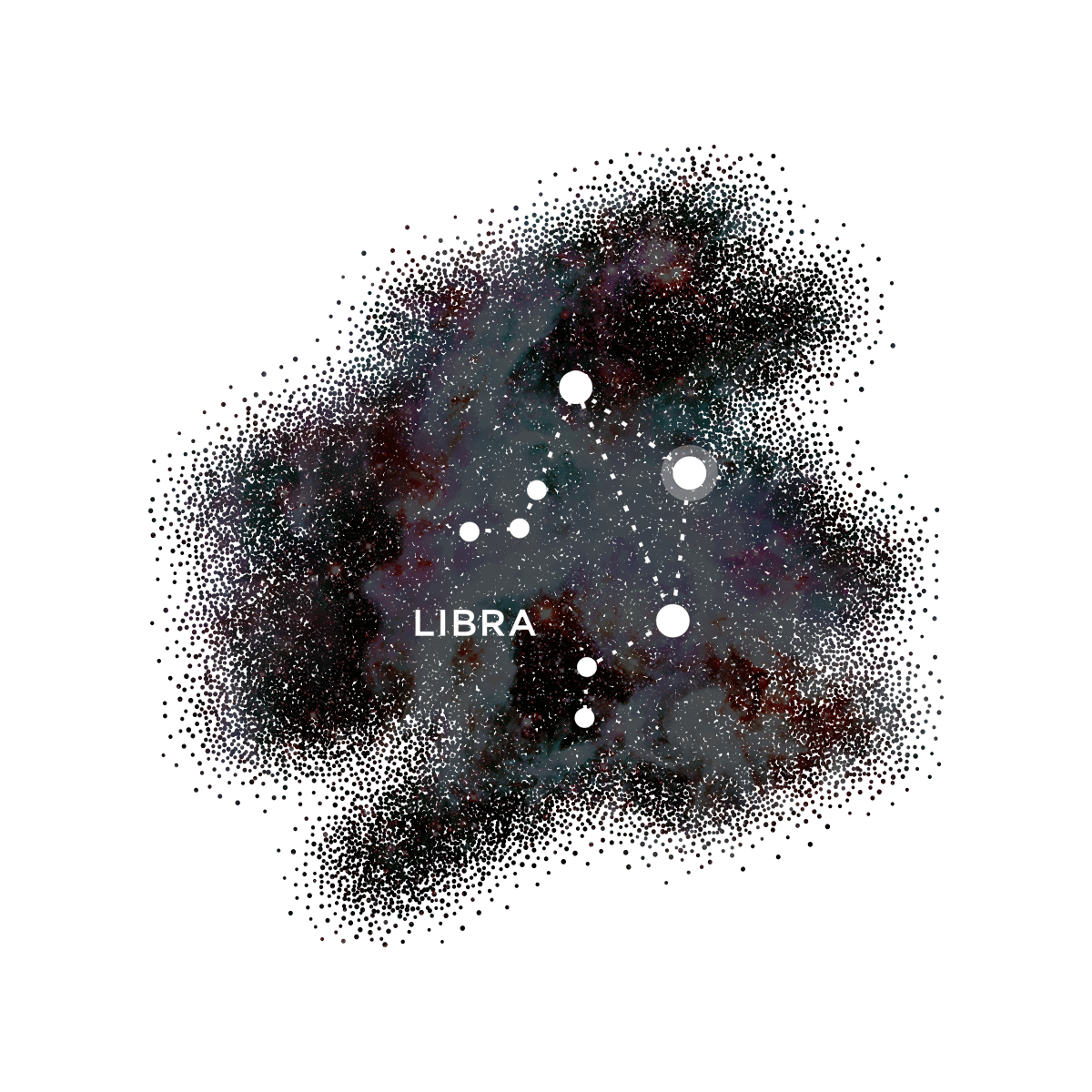 Libra: May will feel like a fresh financial start, dear Libra. The Sun illuminates where you need to tighten up the budget. Go over your books, plug the leaks, and trim the fat. Be sure to investigate new investment strategies too. This will set you up for the Lunar Eclipse on the 16th, a momentous astrological event that promises to create the ideal conditions for a complete reboot. No matter where you stand, you can clean up your act once and for all! Relationships get upgraded when your ruler, Venus, prances into your 7th house on the 2nd. If tumbleweeds have been roaming through your love life, things could improve over the following weeks. Make an effort with love notes, back rubs, and date nights. Single? Consider this your push back into the dating world. You have oodles of charm – and should have no problem attracting suitable mates. Once Jupiter joins Venus on the 10th, everything accelerates – and suddenly, you have more choices! Get em! A love match is possible this year if you take action. Travel snafus arrive when Mercury stations retrograde n the 10th. This could spell trouble if you are trying to fly the friendly skies. It's best to stay put until this blows over next month. But if you must go, schedule extra time to get where you need to go. The Sun will enter your travel sector on the 20th, which may tempt you to grab your passport and go. Again: caution is advised. Mars will join Venus and Jupiter on the 24th, which could add a bit of fire to your relationships. On the one hand, passion heightens. However, you could lose your cool if someone acts like an ass. A bit of aggression is okay – keep your anger in check. Finances begin to sweeten dramatically when Venus enters your house of joint resources. A windfall, raise, new side hustle, or another source of income may come your way, bolstering your bottom line. The New Moon on the 30th is excellent for planning a trip somewhere far – but do hold off on going until Mercury is direct on June 2nd. Things will calm down, and you'll have the cheddar to fly in style at that time.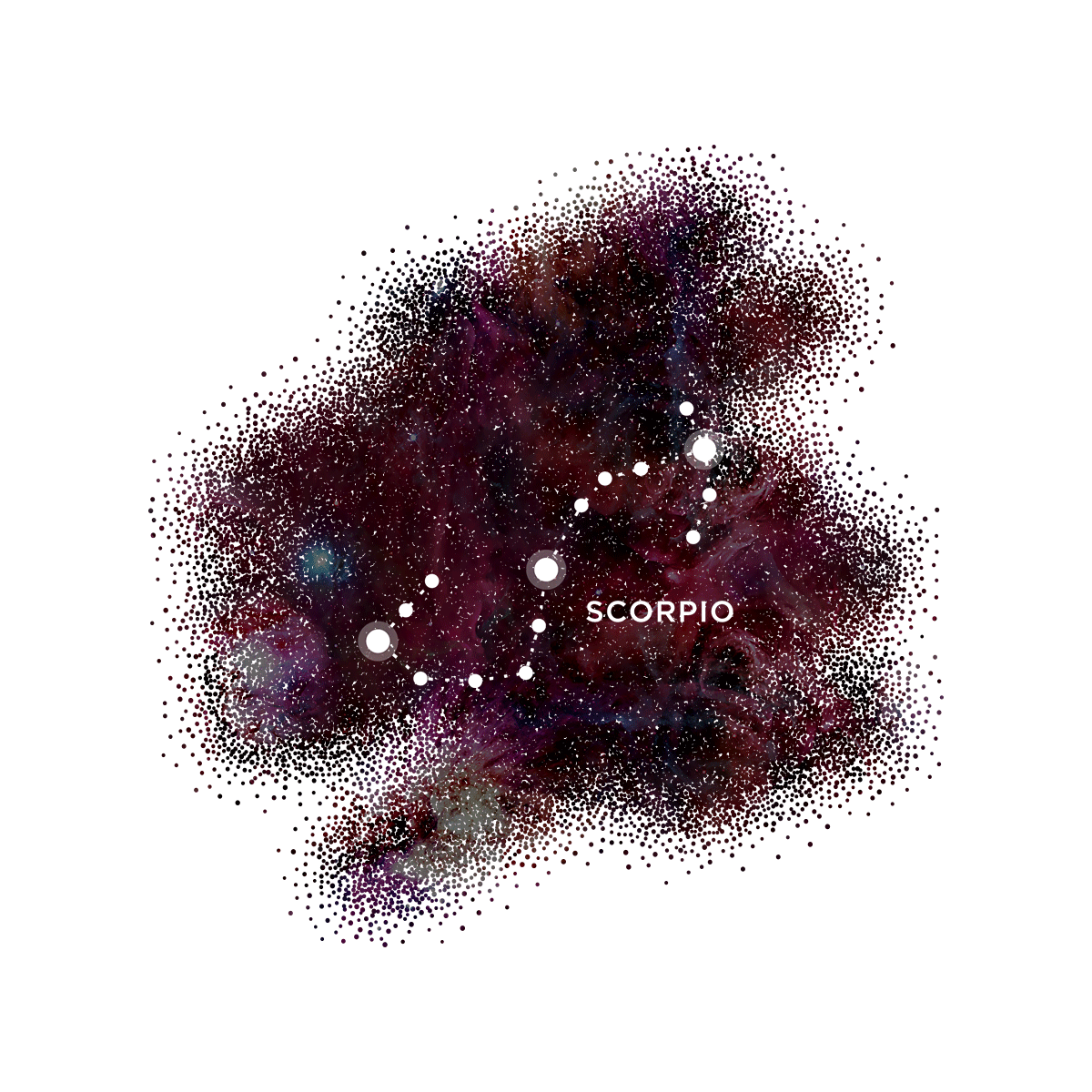 Scorpio: Relationships seem to be going through many changes lately, dear Scorpio. This month, you may focus on a particular person and decide which way you want to go. An eclipse in April forced you to consider what you want – and this month's eclipse in your sign on the 16th will help you determine whether you're going to stick it out or go solo. Whatever you decide will be a done deal, so think this over carefully. Work brightens when Venus spends a few weeks in your 6th house, beginning on the 2nd. Relationships are harmonious – and it's an excellent time to approach the boss for a raise. They are more likely to say yes now. Finances hit a snag when Mercury stations retrograde on the 10th. Keep a close eye on every penny – your coins could disappear in a flash if you don't. The 10th also finds Jupiter opening up new opportunities for you when it heads into your work sector for a few months. This is good news for your career! You could find yourself with a bounty of fresh leads for exciting jobs. Of course, your boss may have a big incentive to keep you happy. Either way, you're in a win/win position until October. Negotiate financials and benefits when the Sun ambles into your 8th house, starting on the 20th. You have the power to ask for what you want, so don't play small. Mars will elevate your ambition when it enters Aries on the 24th. Your rise to the top is about to accelerate. However, do hold off on signing anything until Mercury is direct on June 2nd. The romantic outlook gets sweet when Venus waltzes into your 7th house on the 28th, making May end on a delightful note. Make a date night on the 30th when the New Moon creates the perfect vibe for intimacy. Results: new closeness. Hubba-hubba!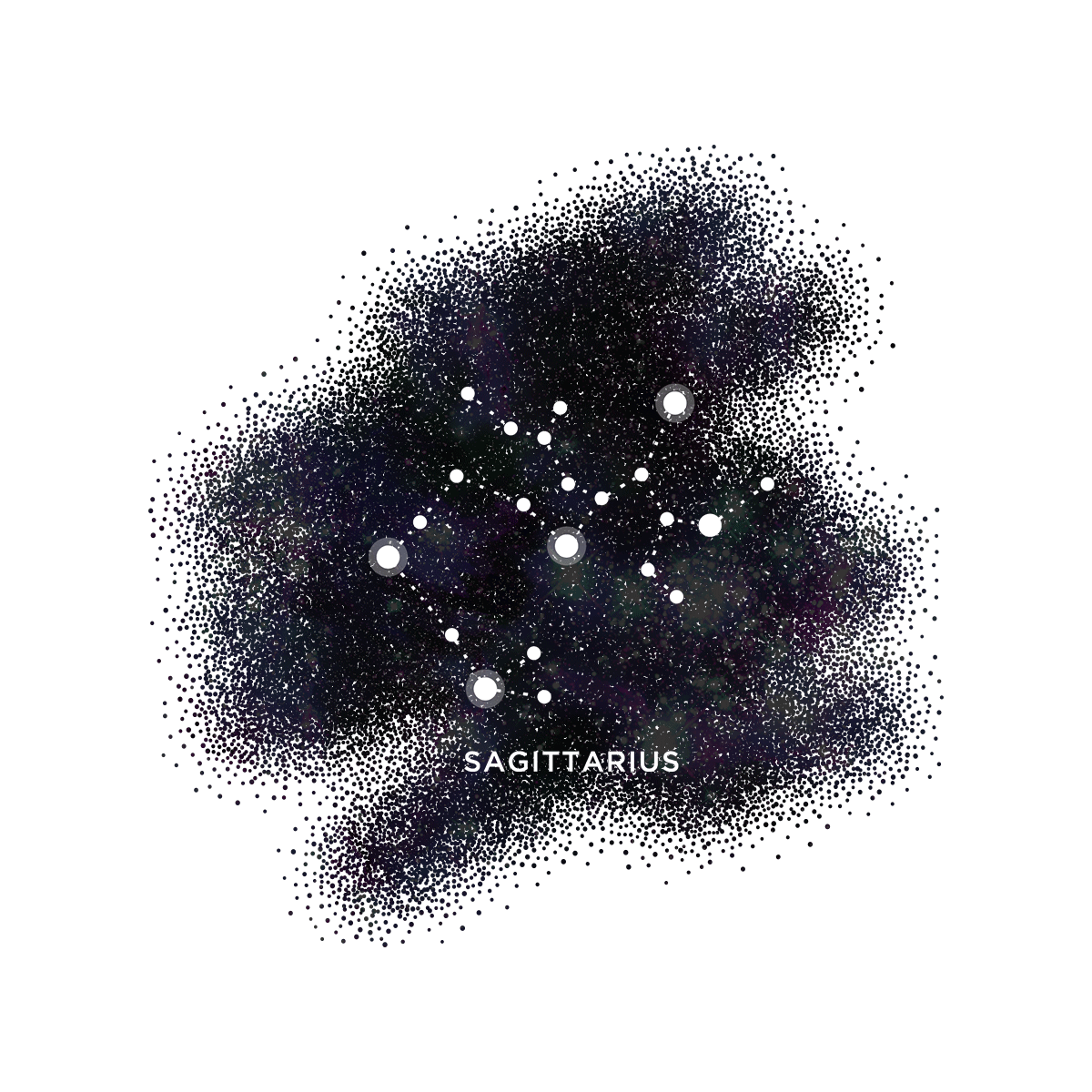 Sagittarius: This month finds your ruler, Jupiter, changing signs. It's heading into fellow fire sign Aries on the 10th, and this is a good thing for you, dear Sagittarius. Suddenly, you are bursting through all the creative blocks and making your life an art form. Romantic opportunities begin to line up, a lovely reminder that you have options galore. Start your flirt game early when Venus strides into your true love sector on the 2nd. Think of this as batting practice – once Jupiter shows up, you'll be ready to score a home run or two! Old flames may try to grab your attention when Mercury stations retrograde on the 10th. Sure, it's flattering – but do you really want to back there? I vote NOPE. You learned that lesson long ago, and there is zero need to repeat it. The Lunar Eclipse on the 16th dredges up a few painful memories. But this isn't a negative. Instead, it's a chance to exorcise those old demons once and for all. Let it, and you'll be free to write new chapters. Relationships begin to heat up when the Sun darts into your 7th house on the 20th. The sizzle is REAL. Flirt away and enjoy this sexy, fun time. You deserve it! Partnered Archers also have a chance to deepen the connection with their loved ones – if you are in a commitment, look for ways to create more intimacy. Mars will roar through the love section of your chart for a few weeks, starting on the 24th. This elevates the passion times ten. OOH LA LA! There may be a few romantic possibilities at work when Venus whirls into your 6th house on the 28th. You'll want to be careful, though – Mercury slid back into this zone a few days earlier, and that could mean mixed signals. Best to keep your rom-com happening outside the job if you wish to avoid trouble. The New Moon on the 30th is groovy for a date night. Make reservations at a swanky restaurant and see where things go from there.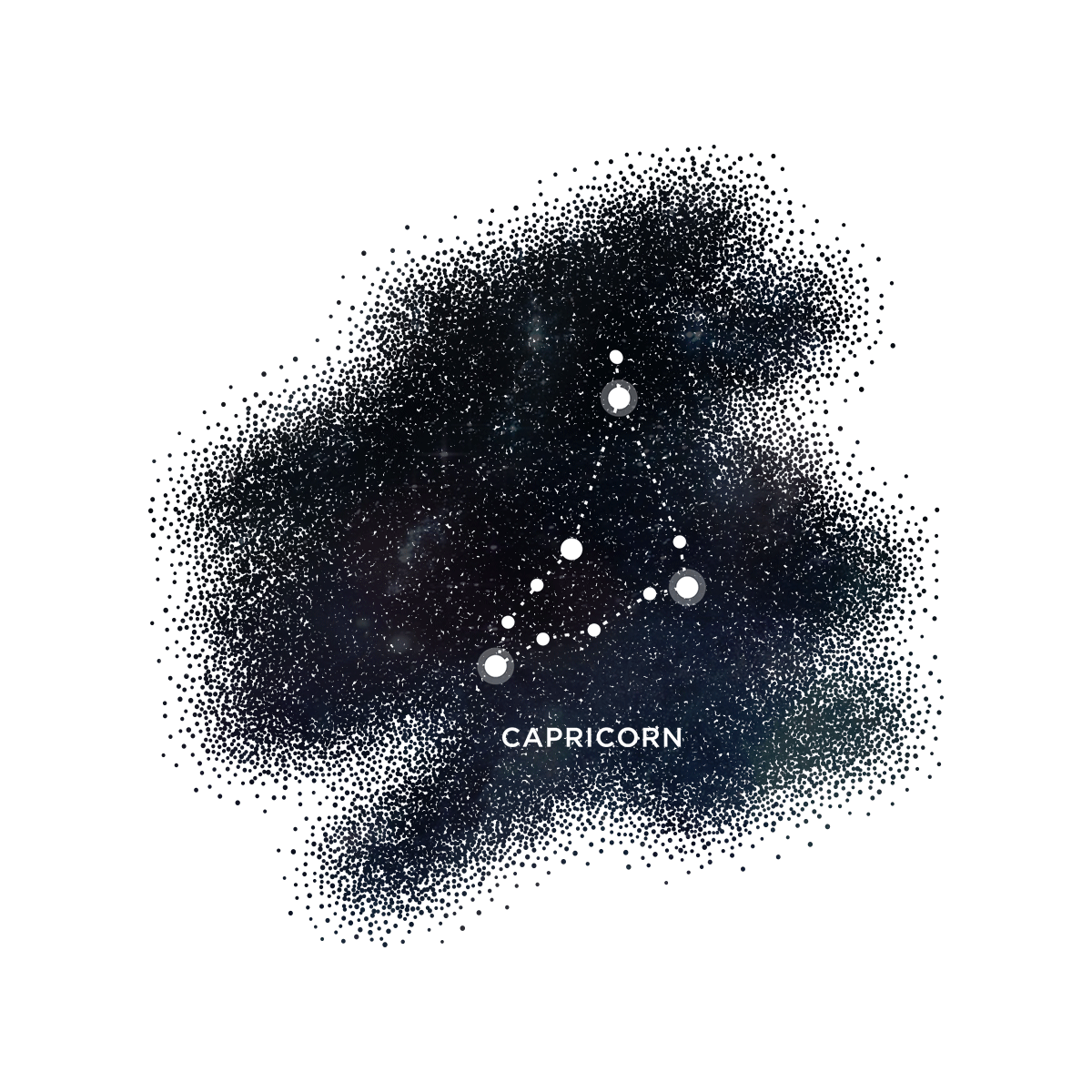 Capricorn: The balance between work and leisure is your life challenge, dear Capricorn. You might get it right this month. The Sun is hanging out in your romance sector as May kicks off, which puts your eyes on all things love. Make time for dates and flirty activities – it will keep things sizzling along. Venus starts touring the domestic part of your chart on the 2nd, ideal for home-cooked meals with your honey. As the saying goes: the way to someone's heart might be through the stomach! Mercury retrograde on the 10th stirs up a pot of trouble on the job. This could distract you from amorous pursuits. Boundaries will need to be stiff if you want to avoid that. Are you thinking of purchasing a bigger house or starting renovations? Jupiter will bless your 4th house for a few months, beginning on the 10th. You'll have luck with real estate – and may be able to find or create your dream home at last! The Lunar Eclipse on the 16th signals a turnover in your social circle. A friendship may end, or a pal might announce a life change. Be ready to bid them adieu – and shed a few tears. Your leadership is needed at work when the Sun shifts gears on the 20th. Drama is still happening, but you can put the kibosh on that nonsense with you in charge. Home improvement projects pick up steam when Mars enters the scene on the 24th. Grab your tools, and tear up the lawn or a wall! Tremendous progress is possible as you head into June. Venus sweetens your life when it flutters into your 5th house on the 28th. Long conversations over dinner, holding hands on the beach, or reading poetry by the fire – yes, please! The New Moon on the 30th opens a significant career opportunity. Hold off signing on the dotted line until June 3rd, when Mercury stations direct. Once that happens, proceed with confidence!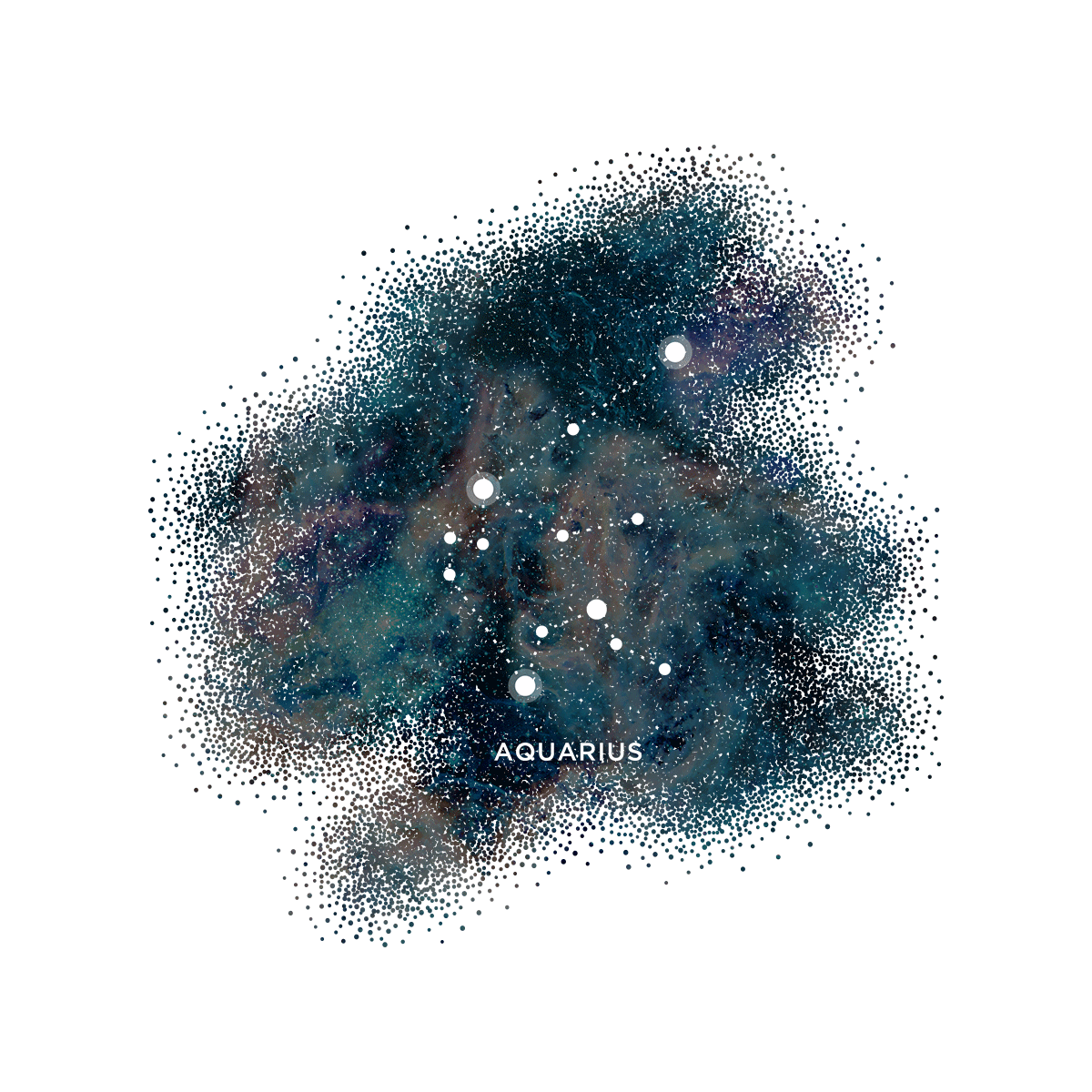 Aquarius:

Home is where the heart is, dear Aquarius. You may find yourself spending more time at your crib this month. This is an excellent time to organize or upgrade your nest. Invest in a fresh coat of paint and do a deep spring clean – and you'll be proud to show off your pad. Love is on your mind because Venus spends time in your 3rd house beginning on the 2nd. This is a beautiful time to get back out there if you're single. Partnered? Perhaps it's time to see if you can forge a deeper connection. However, Mercury retrograde from the 10th through June 2nd might twist your tongue into knots. During that period, you'll need to be mindful of the words you choose – and how you deliver them. It's too easy for well-intended bon mots to land with a thud if you're hurrying to state your feelings. Opportunities to travel open up when Jupiter sails into Aries on the 10th. A short trip or two will add excitement to your summer, so be sure to book a few. Your career reaches a high note when the Lunar Eclipse lights up your reputation zone on the 16th. At last, you're getting the recognition you deserve. Be proud of how far you've come – and start plotting your next big move. More time for leisure is possible when the Sun tours your 5th house beginning on the 20th. The skies are clear, the weather is warm, and the leaves are starting to bud. Sure, it's tempting to remain in your lair, but a fantastic event or hot date will lure you out to play. Mars creates a busy daily calendar when it buzzes into Aries on the 24th. Out and about will become the norm, derailing some of your home improvement plans. However, Venus will set up shop in your 4th house on the 28th, which means you'll still find ways to beautify your surroundings, even if you're short on time or cash. The best day for finding love: the New Moon on the 30th. If a new paramour shows up on that day, don't brush them off. This could be precisely the type of playmate you've been longing for – and vice versa.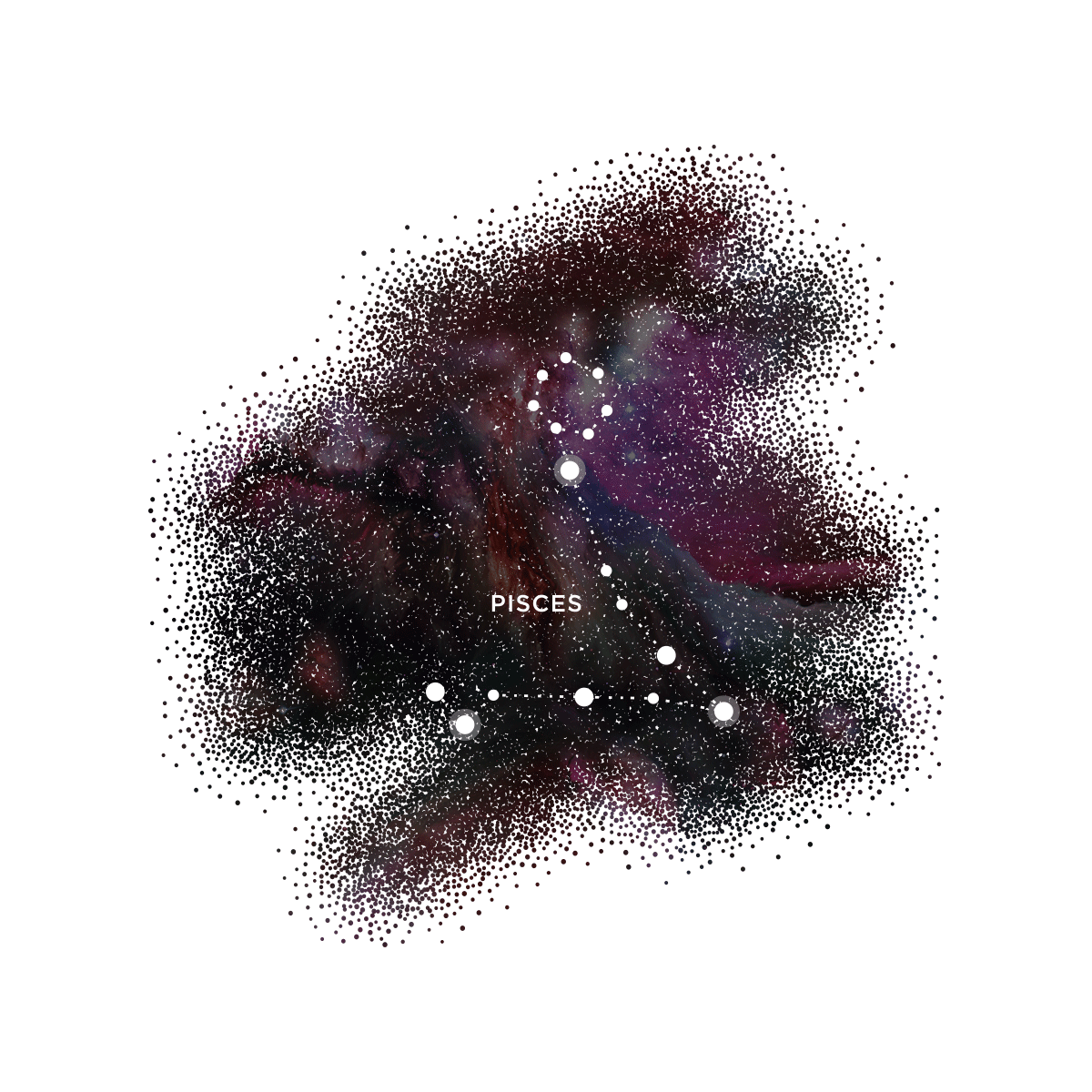 Pisces: Your creativity and intuition are flourishing, dear Pisces. Four planets in your sign and the Sun in your mind zone at the start of the month provide a power surge of new ideas and insights. Trust your muse and your gut – they won't steer you wrong. Monetize your artsy endeavors when Venus sprints into your money sector for a few weeks beginning on the 2nd. You can attract plenty o' cash if you put your work out there. Of course, you may be tempted to spend that dough. Still, it's wiser to put it aside, especially once Mercury stations retrograde on the 10th. Your household could become expensive at that time, making your finances vanish as quickly as possible. Thankfully, Jupiter will also spend five months in your 2nd house, which means you'll land on your fiscal feet even if life is costly. A Lunar Eclipse on the 16th is divine for travel. If you need a getaway, this is the ideal spot for that! Conversations at home become lively once the Sun takes up residence in your 4th house for a few weeks, starting on the 20th. Small gatherings or nightly dinners with the family keep things interesting. Your money hustle gets some firepower on the 24th when Mars treks through your 2nd house for a few weeks. Again: expenses may be high, but so is your ambition. Make time for romance when Venus enters your 3rd house on the 28th. Love will be on your mind for a few weeks – why not let that special someone know how you feel? If you're single, this is also a stellar transit for flirting. A bold approach could find you with digits from that hottie you've been eyeing up. Start home remodeling projects or spring cleaning when the New Moon arrives on the 30th. There's never a better time to get your crib spruced up!

Hey you! I have a free series for astro-newbies: Star School.
I've also got a book you might want to check out: Astrology For Real Life – A No B.S. Guide for the AstroCurious.
Astro-Biz Digest
Hey! Want to find out the optimal dates for everything on your business to-do list? Check out The Astro-Biz Digest. It's a forecast + planning guide especially for entrepreneurs. YAY!