Monthly astrological forecasts and horoscopes!
DECEMBER 2020
Now that the election is behind us, we can focus on the holidays – and the great conjunction! What's that? Read on, friends.
Truth-telling is in when Mercury leaps into Sagittarius on the 1st. If you have something to say, take the filters off. Honesty is the best policy during this transit, which hangs around until the 20th. Just make sure your bluntness doesn't cause harm. You can spit truth without being an ass about it.
Heads up: the Solar Eclipse in Sagittarius on the 14th could be revealing. The facts will be laid bare, and any doubts about a particular situation will be erased. You'll be able to see all the writing on the wall – and that handwriting will signal a change. Opportunities could show up out of the blue, but wait a few days to see if these are a true or false hope. This day could also help you get total clarity on your big vision. Everything is beginning to shift, and a new destiny is unfolding.
Romance takes an adventurous turn when Venus waltzes into Sagittarius on the 15th. This marks a few weeks where boldness pays off. Instead of waiting for someone to make a move, step up your game. You might end up with a new playmate before the year closes. If you're already partnered, the weeks ahead could be divine for spontaneous getaways to a local bed and breakfast or creative gifting. Instead of the usual pj's and jewelry, why not something completely different such as a sled built for two? Think outside of the box, and you'll keep the excitement popping in your relationship!
Chiron direct on the 15th allows for true healing. Suppose you've had a rough time during the retrograde movement with any area of your life. In that case, this day opens a portal to begin mending. (Psst…if your family of origin has fallen apart due to politics, you can start the holidays right with an olive branch.)
Now, on to the big Aquarian news. Saturn will be in the sign of the Water Bearer on the 17th, and he's right at home here. After all, Saturn is the traditional ruler of Aquarius (Uranus is the modern ruler). This transit puts the focus on technology, innovation, friends, community, and humanitarianism. Some friendships will become stronger, while others may dissolve. You'll have many opportunities to see who your reals friends are (or are not). The next few years will allow for building many seats at the table too. Social structures can improve, and technology can be used to make lives better. The future is here – and the focus is on the collective.
After a year in Capricorn, which is ill-dignified, Jupiter is much happier when it takes up residence in Aquarius on the 19th. The jovial energy expands and becomes inclusive. Freedom and equality are possible as the new revolution begins to take shape. This year could find unconventional approaches to social issues, productive rebellions, and faith in humanity restored. Instead of fear, hope returns – and the collective is ready to get to work.
Communication is more reserved when Mercury heads into Capricorn on the 20th. After weeks of "telling it like it is," Mercury is subdued, practical, and conservative. Just in time for the holidays! If you were worried about getting into arguments with Uncle Rico, that's probably unlikely. Folks will be on their best behavior, although a few wannabe dictators may still try to throw their weight around. Mercury will remain in Capricorn until January 8th.
More goat energy is on the menu when the Sun climbs into Capricorn on the 21st. This puts the emphasis on tradition, structure, and order for the weeks it rests here. Holidays should be calm with a focus on honoring the family customs. You can also make significant progress on work projects that need to be finished before the end of the year.
And now the big news: Jupiter will be conjunct Saturn on the 21st at 1:21 PM EST. This is known as the "great conjunction," something that happens once every twenty years. This is the first time it's been in Air signs in decades. The great conjunction sets the tone for the next twenty years. In Aquarius, the focus will be on the collective, technology, innovation, and humanitarianism. Wind and solar power will become the wave of the future, while social justice issues will finally get addressed. We're all in this together – and now we can come together and act like a real community.
The Full Moon in Cancer on the 29th is best for sleeping in and self-care. If you can take this day off, you'll be well-rested for the New Years festivities.


Get ready for 2021 with The Tarot Lady's Ultra-Deluxe Superfly Astrology Guide for 2021!
Psst…If astrology leaves you confused AF, you need to get my book: Astrology For Real Life – A No B.S. Guide for the Astro-Curious. Available everywhere books are sold!
Annnndddd here's your personal monthly horoscopes: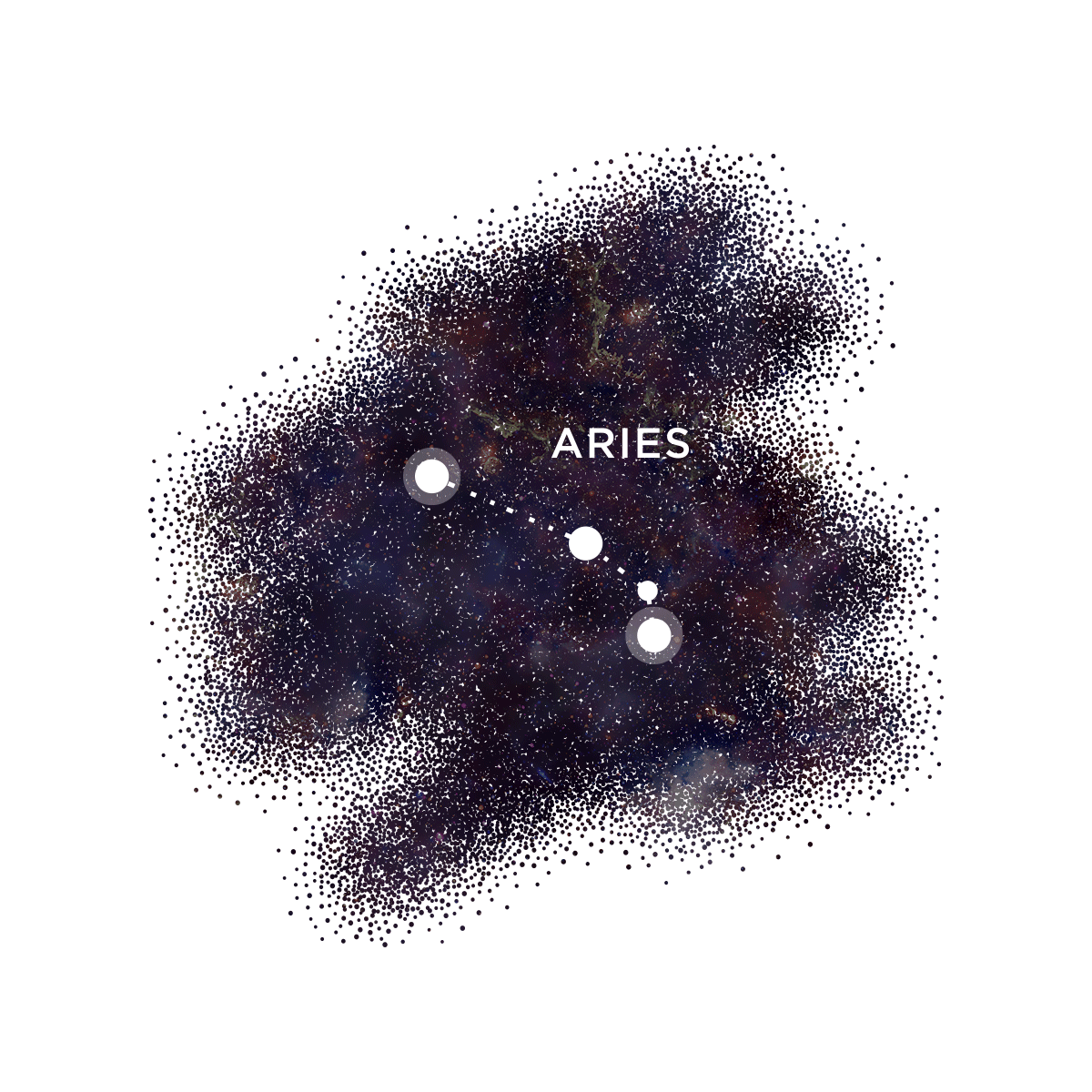 Aries:

Distant shores are calling, dear Aries. The Sun and Mercury are lighting up your travel sector, upping your wanderlust. If the skies are friendly, you may be able to take a journey somewhere unforgettable. If not, a road trip will have to suffice. Be mindful on the 14th when a Solar Eclipse lands directly in your 9th house. This day could bring some unexpected event that could change your plans. I would advise sticking closer to home around that day just in case. Social, business, or romantic opportunities worldwide are possible when Venus saunters into your 9th house on the 15th. Significant shifts happen mid-month when Jupiter and Saturn align in your 11th house. You may be taking on a new leadership role in your community – or your social circle may widen in surprising, profound ways this year. As the saying goes, it's who you know – you may be ready to welcome influential types into your orbit in 2021. Those people may prove to be helpful when it comes to achieving your biggest goals. Update your resume and focus on upper rungs on the company ladder when Mercury and the Sun blaze trails in your 10th house beginning on the 21st. Your star can rise to dizzying heights during the weeks that follow. Keep going, and we'll see you at the top! The Full Moon on the 29th is ideal for a quiet night home. Take a pass on the holiday parties and boxing day sales. Rest up instead. You'll need your energy for January.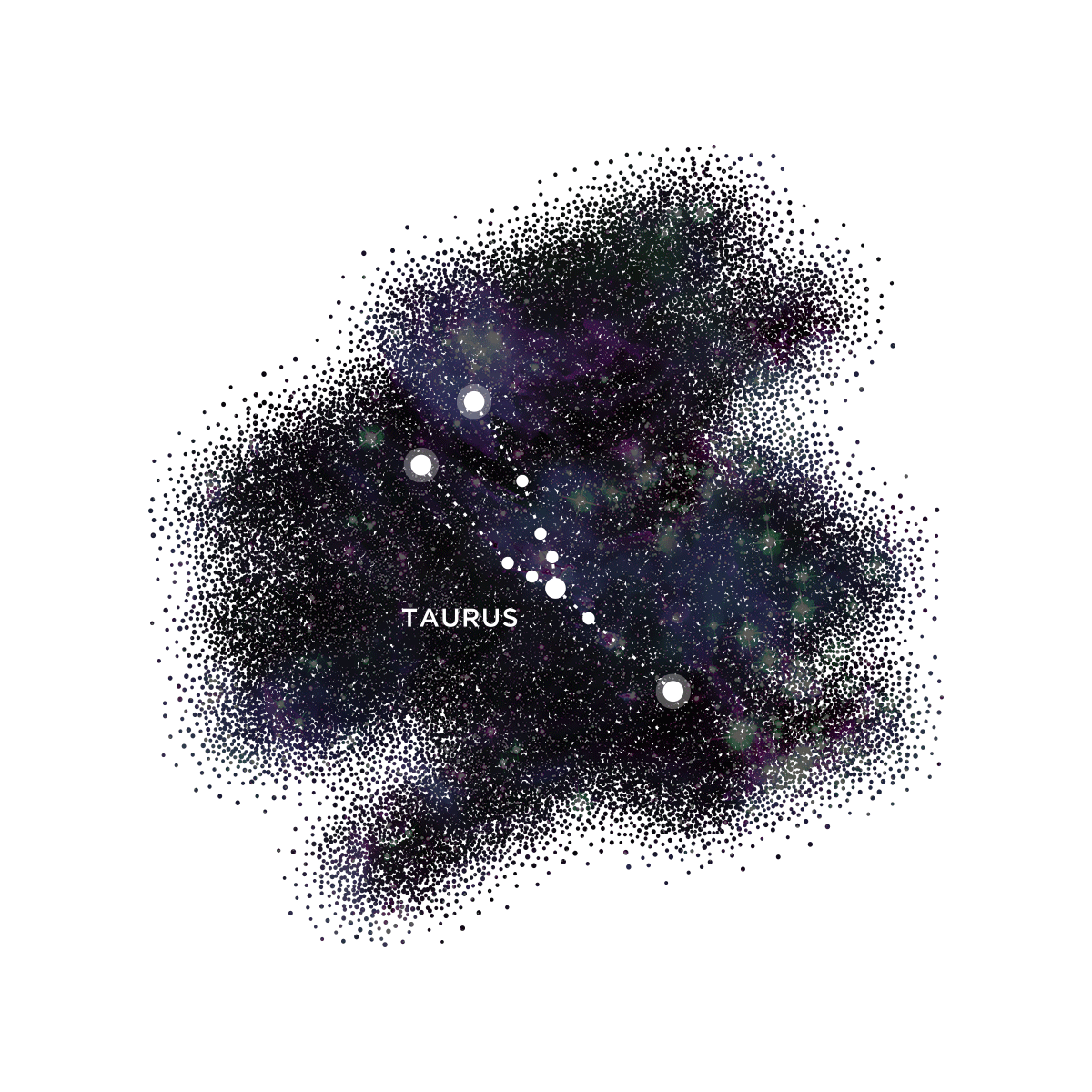 Taurus: As the holidays loom, you'll want to get your financial house in order, dear Taurus. The Sun and Mercury are holding space in your 8th house of shared resources and taxes, an ideal combo for going over the Christmas budget before hitting the stores. If you start the month with a clear idea of what you have on hand, you'll be less likely to deplete your resources. The Solar Eclipse on the 14th opens up the possibility for a cash infusion. This could come through a job, partner, or some other windfall. It may be tempting to blow that wad, but putting it aside for a snowy day may prove to be wise. Intimacy deepens when Venus floats into your 8th house on the 15th. Warm nights in front of a fire, romantic dinners, and plenty of time in the sheets will bring closeness with your beloved. In the middle of the month, Jupiter and Saturn will join forces in your 10th house of career, which bodes well for a major upgrade. If you've been considering making a change – or have a particular ambition you wish to fulfill, this is a good development. These two planetary heavyweights will be conjunct on the 21st, giving you the nudge to step up your A-game. All eyes are on you – this might establish your role as a modern thought leader. Mercury and the Sun hobnob in your travel zone starting on the 20th, creating the perfect excuse to get some winter excursions on your agenda. If travel is still dicey at this time, a short sightseeing tour of a nearby city could suffice! The Full Moon on the 29th would be aces for a night on the town. Mark that day on the calendar, and find something fun to do with the one you love.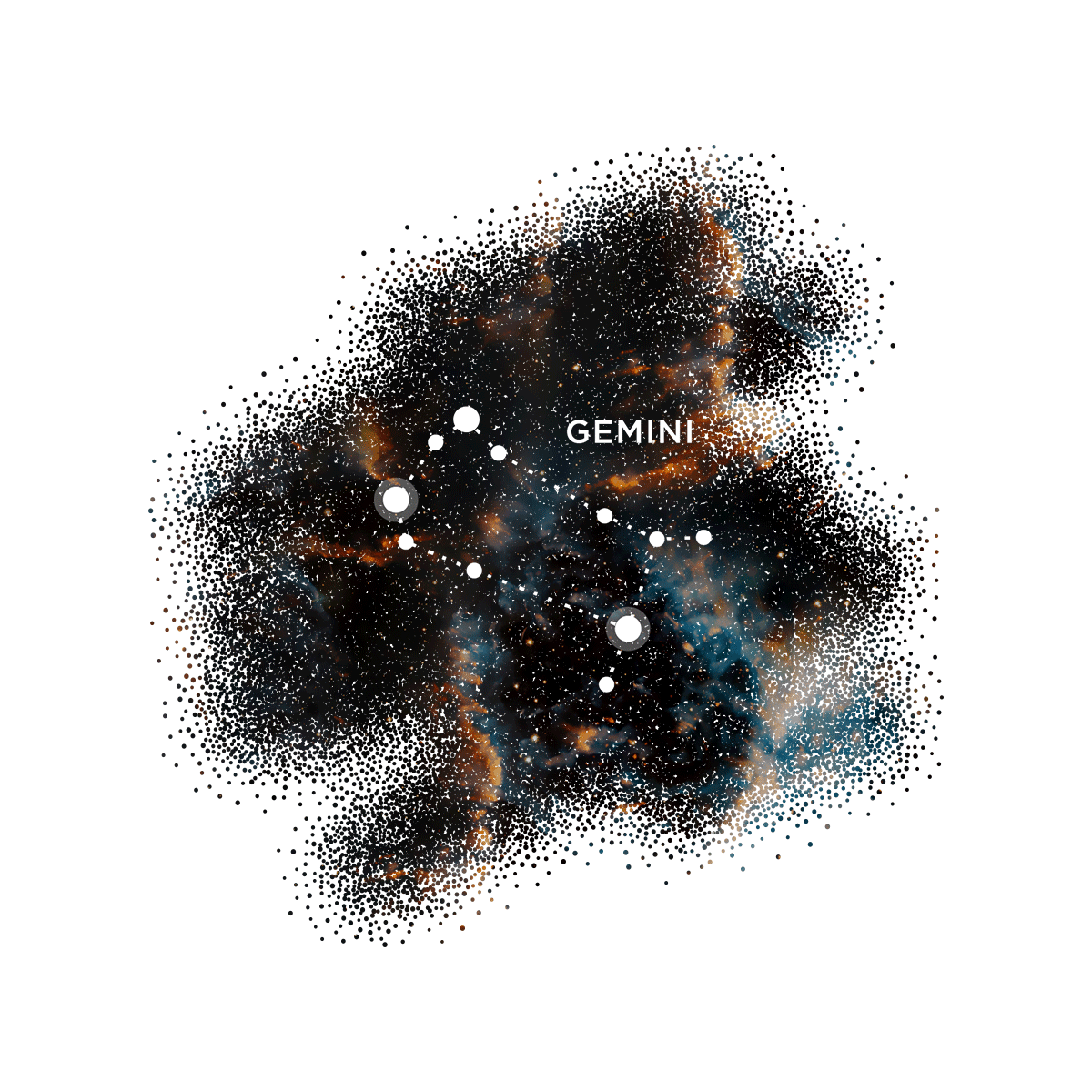 Gemini: This whole year has felt like an evolution of sorts, dear Gemini. Last month's eclipse signaled a fresh chapter. You're ready to shed the old and move on. It may feel bittersweet, but it's for your highest good. December is time to assess who is in your life. The Sun and your ruler Mercury are lounging in your relationship sector for a few weeks, perfect for dynamic discussions. You'll be able to speak the truth, which could allow for cooperation…or endings. The Solar Eclipse on the 14th is significant. A new person may enter your life around that day – or you might be ready to make a serious decision around a current partner. Venus will be in your 7th house on the 15th, promising romantic opportunities as the holidays loom. Make sure you have plenty of mistletoe on hand just in case! You can begin broadening your horizons when Saturn and Jupiter cross into your 9th house mid-month and line up on the 21st. If you've been thinking about going back to school or traveling the world, start making those plans. Study different cultures, connect with folks at a distance, read spiritual texts, meditate – any and all of those activities will enrich your life…and your mind in the upcoming year. Schedule an appointment with a financial advisor after Mercury and the Sun slips into your 8th house starting on the 20th. You've got a few weeks to get your money game together. Gather your tax info, balance the checkbook, sign new contracts, and plot out your budget for the next year. The more attention you give to your money, the more likely you'll create security for the long term. The Full Moon on the 29th brings clarity to your revenue. If you like what you see, continue. If not, there is never a better time to start exploring new sources of income.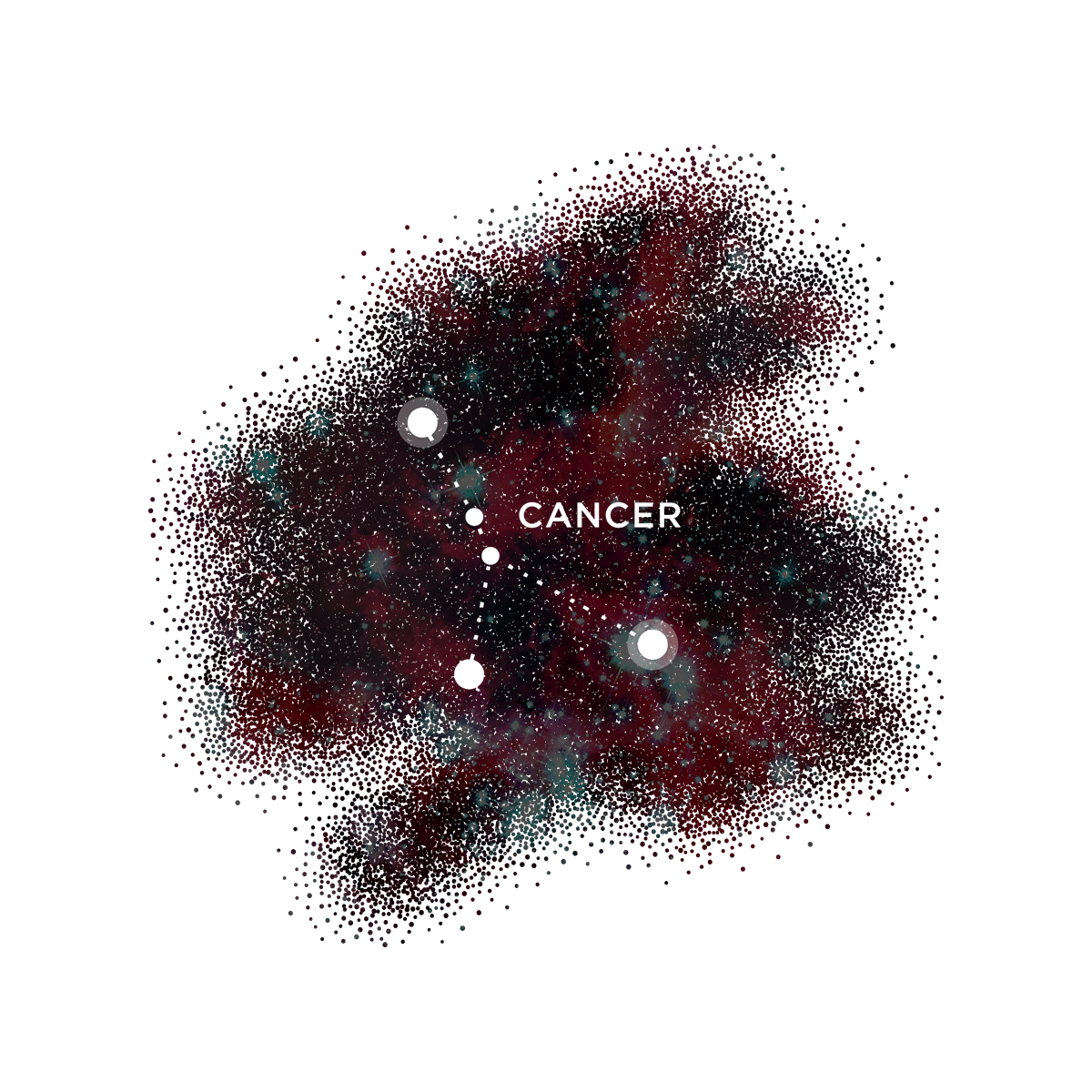 Cancer: As 2020 closes up, you've got work to do, dear Cancer. The Sun and Mercury are busy in your 6th house, which could find you burning the midnight oil for a few weeks. It will feel like a race, but you've got the vitality to get 'er done. A reward for a job well done arrives with the Solar Eclipse on the 14th. You may receive an exciting opportunity at that time – or a well-deserved promotion. All that hard work? Total payday, yo! Romance at work is possible when Venus joins that party on the 15th. A flirtation at the office could turn intense. Just make sure you don't cross any lines that you'll regret later. You'll have plenty of chances to create greater security once Jupiter and Saturn dive into your 8th house in the middle of the month. Not happy with the current state of your revenue? These astrological heavyweights will help you find new sources of income, as well as the discipline necessary to wrangle your debts. When they're conjunct on the 21st, you can begin making major moves to improve your money situation. This would be an ideal time for a visit with a financial advisor – or to ask for a loan. Communication with your loved ones brightens when Mercury heads into your partnership sector on the 20th, followed by the Sun on the 21st. Holiday conversations promise to be lively, putting a friendly vibe into your festivities. If you're hosting a feast at your crib, it won't be dull! On the 29th, a Full Moon in your sign sets the stage for a reinvention. Shed the old you, just in time for the new year.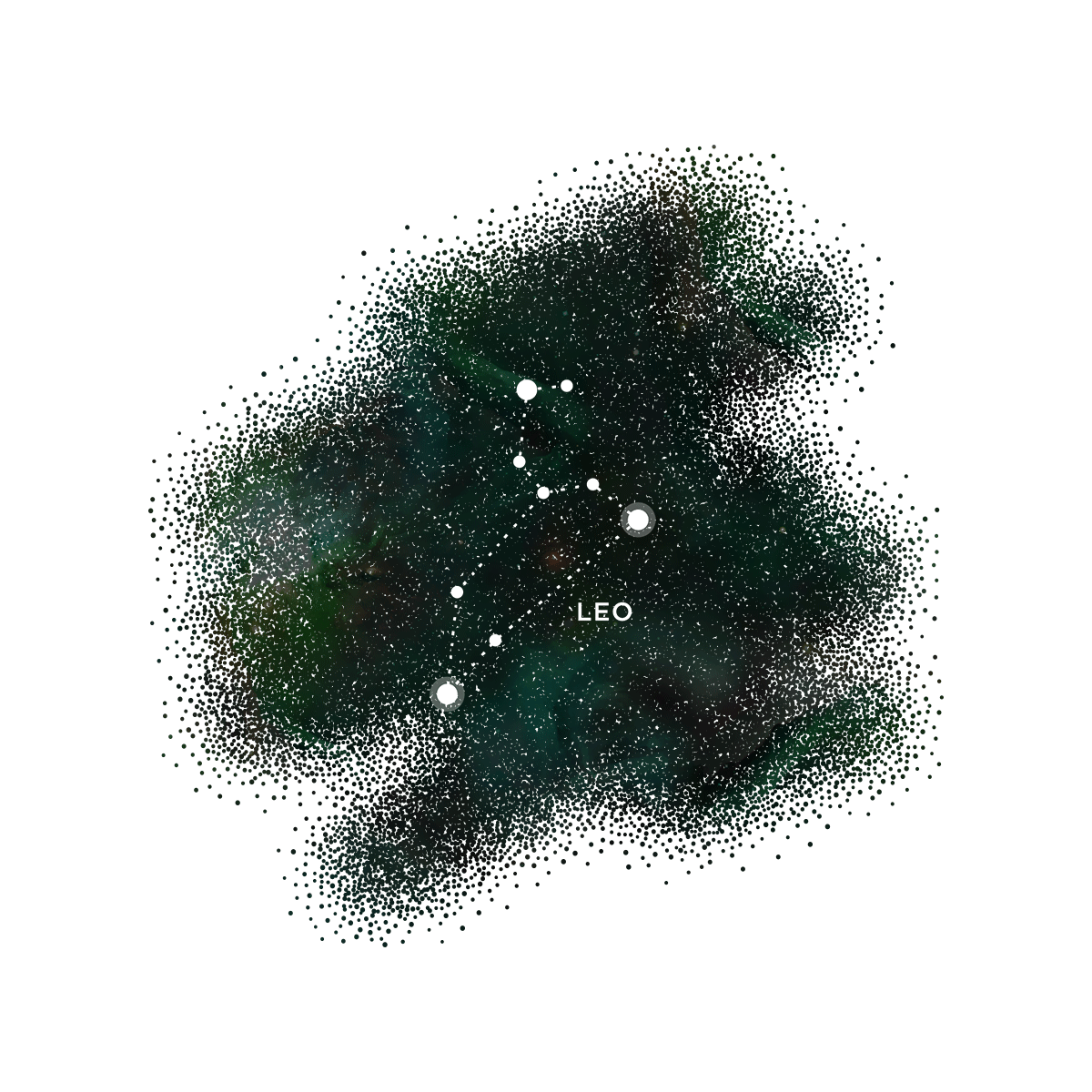 Leo: Want more romance? The stars are aligned for you in December, dear Leo. Your 5th house is graced by the presence of the Sun and Mercury, elevating your flirt game to new levels. Your charisma is hot at this time, giving you the power to attract new admirers – or rev up a current relationship. The Solar Eclipse on the 14th changes your status. You're in with a new hottie – or making it official with a current paramour. The holidays will undoubtedly be less lonely! Lovely Venus adds extra oomph to all romantic activities when it joins the astro-festivities on the 15th. You can decide whether you'll be naughty or nice! Jupiter and Saturn will enter your partnership zone in the middle of December, upping the possibilities for a commitment. These two will align perfectly on the 21st, signaling a massive pivot. Will you have a major announcement in time for the holidays? Maybe. Keep in mind that this aspect could also symbolize other serious decisions. For example, you may call it quits with a relationship that has gone stale. Even if that happens, it's for your highest good. End of the year work piles up when the Sun and Mercury march into your 6th house. With all this focus on relationships, you may be none-to-happy with this development. Get your nose to the grindstone, and you'll be able to climb that mountain in short order. Take the day off on the 29th. The Full Moon will be resting up in your 12th house then, the perfect excuse to gather your energy for New Year's Eve festivities!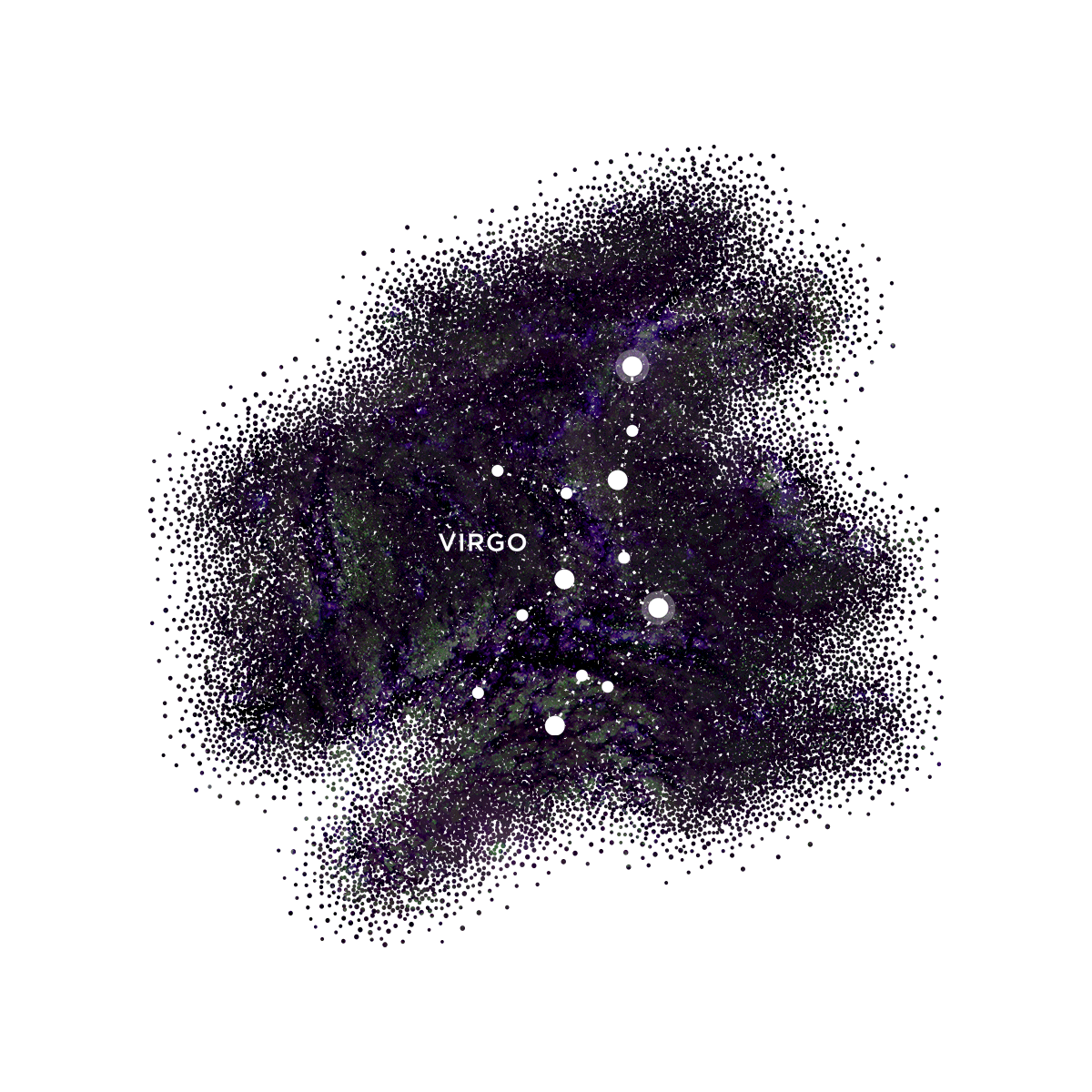 Virgo: Get ready to be the holiday hostess with the mostest, dear Virgo. The Sun and Mercury are lighting up the domestic sector of your chart as December gets cracking, a dynamic duo that loves lively conversations around the dinner table, tree lighting ceremonies, and caroling. Get into the holiday spirit early by putting up your decorations and creating the perfect festive mood. A Solar Eclipse on the 14th could bring exciting news from a loved one. Perhaps someone is coming home for the holidays? Be ready to celebrate! The household gets even happier when Venus flows into the 4th house on the 15th. This is a lovely aspect for beautifying the home and overall harmony. Significant changes may be on the horizon for your job and health when Jupiter and Saturn cross over into your 6th house starting on the 17th. This could be your sign to start thinking about what you can do to create better health or working conditions for yourself. If you've been considering a career change, the next year is super-fly for laying that foundation. Same with your well-being. There is no better time to start changing your habits! These two planets align perfectly on the 21st – set your intention that day, and you'll be on track to start fresh in 2021! Put romance on the holiday menu when the Sun and Mercury partner up in your 5th house beginning on the 20th. The next four weeks could be divine for all sorts of lovin'. If you're in a relationship, make an effort to wine and dine your honey. Single? No better time to get yourself under the mistletoe! The Full Moon on the 29th brings a significant revelation or ending around a friendship. This could be the day when a buddy may leave your life…or reveal their true feelings.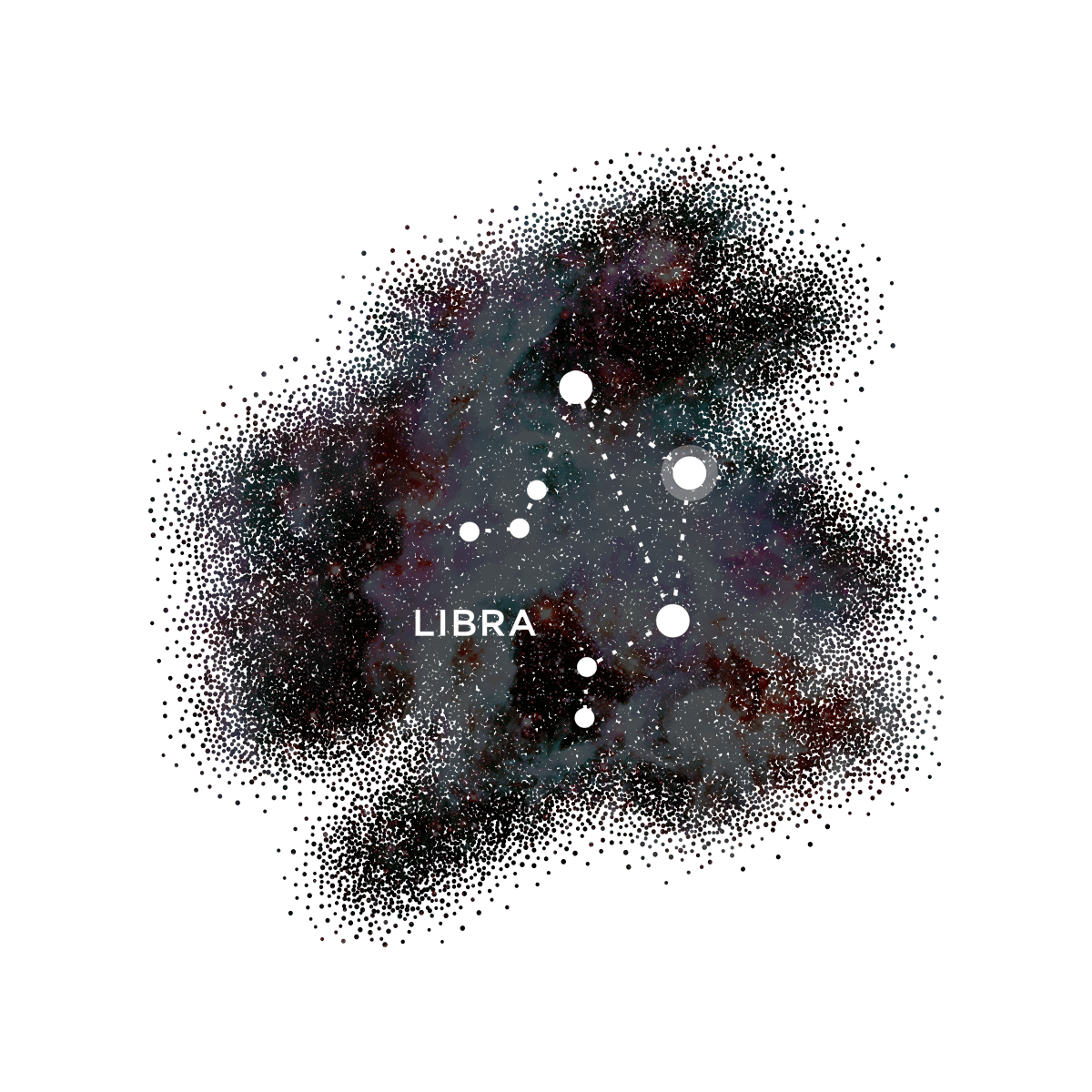 Libra: Your words hold power in December, dear Libra. The Sun and Mercury in your 3rd house create dynamic, clear communication. When you speak, folks are gonna listen. Use this to your advantage, especially if you want to be seen as an authority in your field. The Solar Eclipse on the 14th is fab for learning something new. If there is a topic that interests you, there is no better time to hit the books! This day may also find you dealing with a major decision. Give yourself some time before making up your mind. Once the eclipse is passed, you'll have a better idea of which way to go. Speak the language of love when Venus hits your 3rd house on the 15th. The rest of December is super-sweet for poetry, sonnets, and flirty texts. Let your beloved know what's on your mind…and in your heart. Thinking of putting a ring on it? When Jupiter and Saturn take a bold leap into your 5th house, you may be ready to commit. The year ahead might see wedding bells – or a baby. If you're single, it's also possible that you can meet someone special. Love is in the air – and it's serious business (when isn't it for Libras?). The 21st is most excellent for making a romantic declaration (or making babies). Jupiter and Saturn will be conjunct that day, and decisions will carry weight. Your nest will be the best for holiday gatherings once Mercury and the Sun saunter into your 4th house, starting on the 20th. Invite the family over, throw a log on the fireplace, and get out the spiked nog! Make it merry as can be! The Full Moon on the 29th signals a change in your career. This might mean end-of-the-year projects completing at last, or a whole new position. If you've been pondering a different direction, start laying the groundwork for 2021. A change of pace may broaden your horizons in exciting new ways.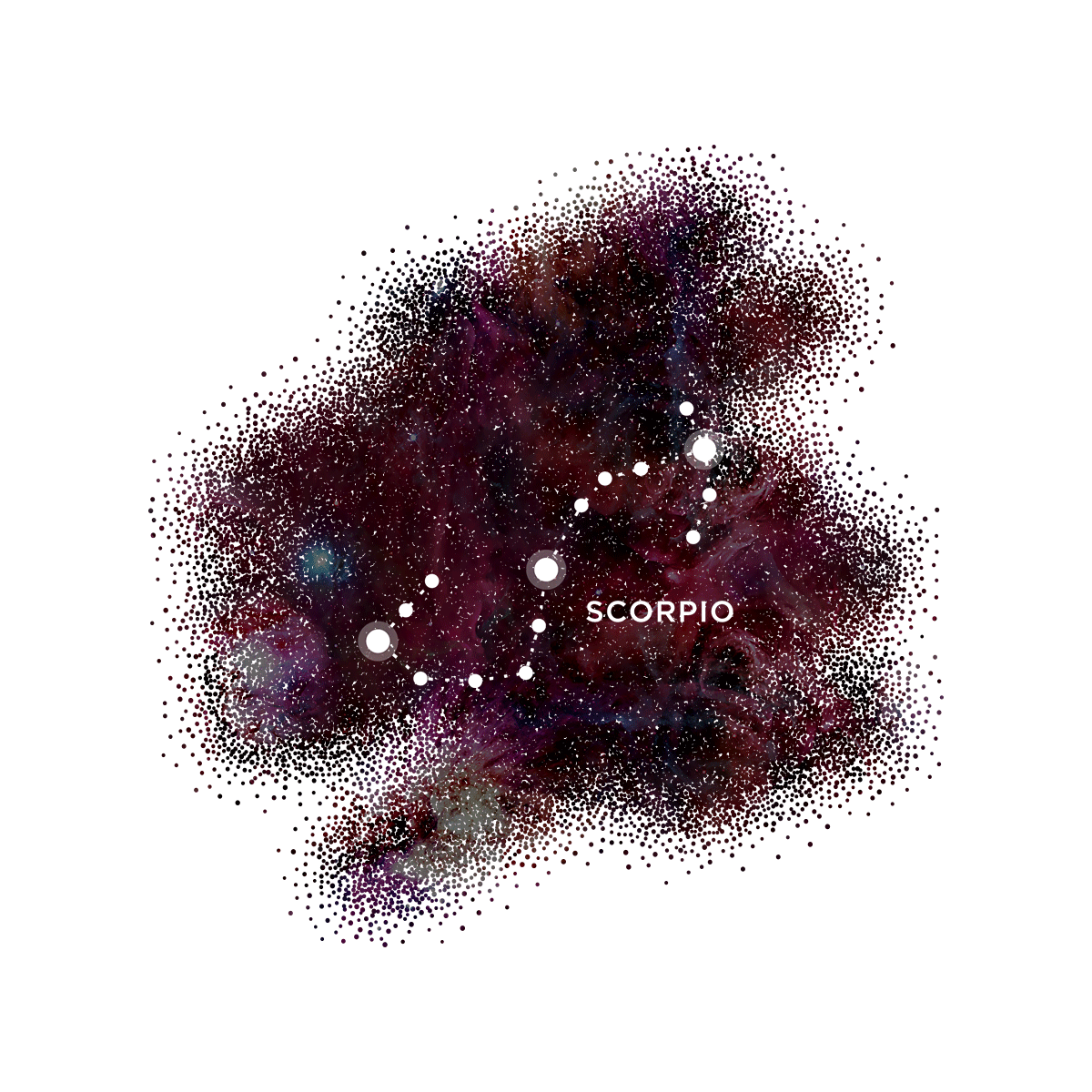 Scorpio: December brings mo' money, dear Scorpio. You've got the Sun and Mercury canoodling in your 2nd house, which is auspicious for raking in the cash. Also: Venus is in your sign, upping your attraction power. You can bring in the bacon – and look good doing it too. A Solar Eclipse on the 14th brings an opportunity to grow your revenue by leaps 'n bounds. This could be the big break that you've been hoping for – and a chance to hit the big earners leagues! Venus sweetens the deal when it heads into your 2nd house the next day, paving the way for your cheddar to multiply. You'll be tempted to spend a little of that dough, and why not? Get yourself an early Christmas gift. You deserve to splurge a little! Jupiter and Saturn will move into your 4th house starting on the 17th and join forces on the 21st. This makes it possible for you to find your dream home – or update your current digs. You'll also be able to create a better vibe with the family of origin. Old issues can get resolved next year, and you can find inroads toward a new, better dynamic going forward. No matter how icy things have been, this transit can put that water under the bridge once and for all. Mercury and the Sun will be in your 3rd house starting on the 20th. This bodes well for holiday travels. If you're thinking of visiting grandma for the holidays, get your one-horse open sleigh and go for it! A Full Moon on the 29th is ideal for heading somewhere distant for a solo retreat. Time alone in an ashram or cabin in the woods will restore your sense of balance, just in time for the New Year.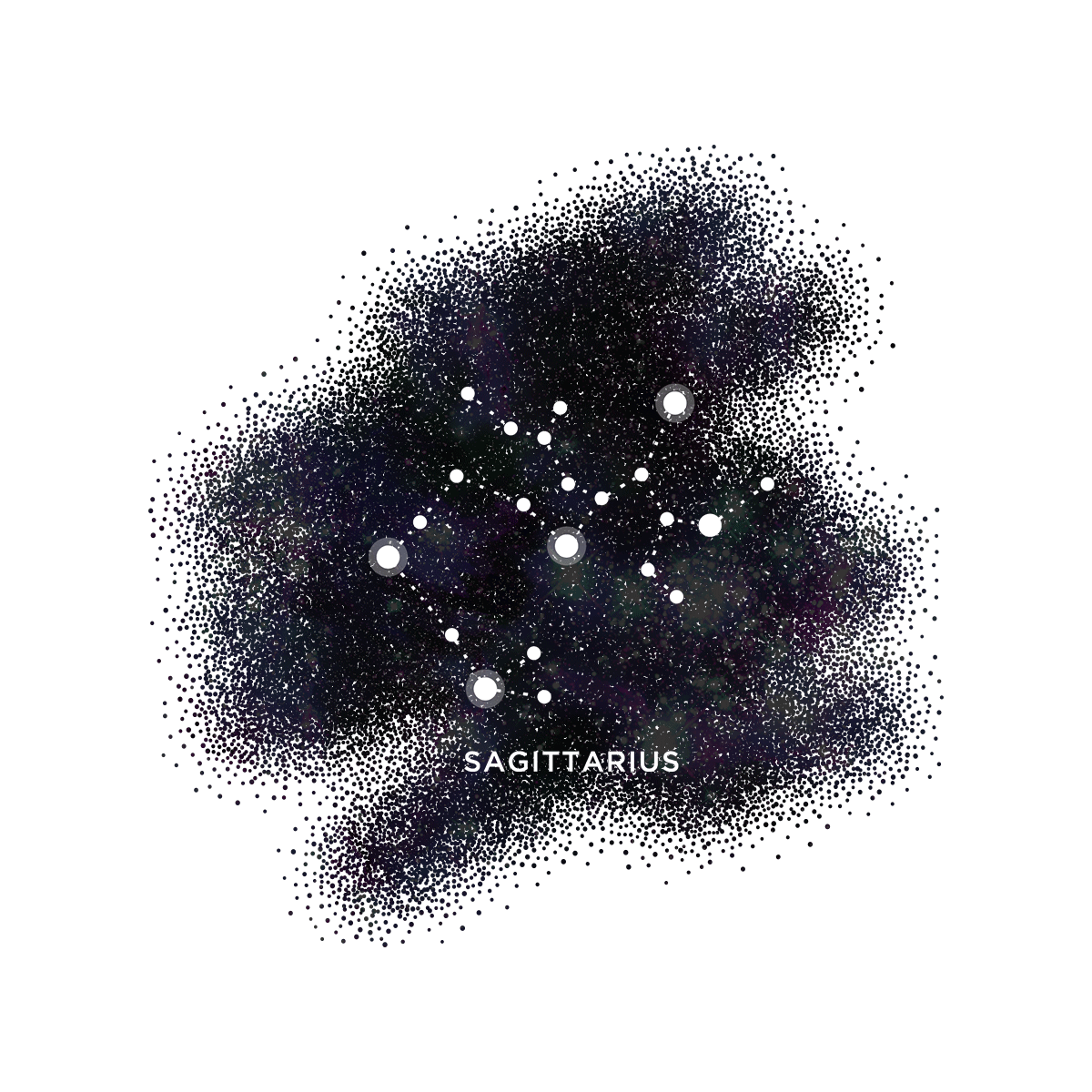 Sagittarius: Happy birthday, dear Sagittarius! The Sun makes its annual trek through your sign, putting many spotlights on you all at once. Don't worry about fumbling your lines – Mercury is also in Sagittarius, giving you the ability to spit truth with plenty o' charm. This means you can talk your way in or out of any situation. The 14th puts the Solar Eclipse in your sign, too – if you're thinking of making a pivot, let's go! Leave the old you behind, put a bold new face forward. While you're at it, change up your look if you've been rocking the same 'do from 1995. Upgrade that stuff! If you're waffling on that idea, Venus will join this fiery party on the 15th, perfect for adorning yourself with a new wardrobe or a bit of bling. TREAT YOURSELF. Jupiter and Saturn will dosey-doe into your 3rd house starting on the 17th and merge on the 21st. What does that mean? You're getting a new attitude! No more holding yourself back. Imposter syndrome begone! This could also signal the right time to go back to school. There is no better time to improve yourself and your mind. Splurge on the holidays when Mercury and the Sun move into your money zone on the 20th and 21st. If your loved ones have made the nice list, reward them with some dazzling goodies under the Christmas tree. Go over the budget and pay that shit off when the Full Moon arrives on the 29th. Once the egg nog has worn off, you'll be able to assess the damage – and fix it. (Psst…it was worth it.)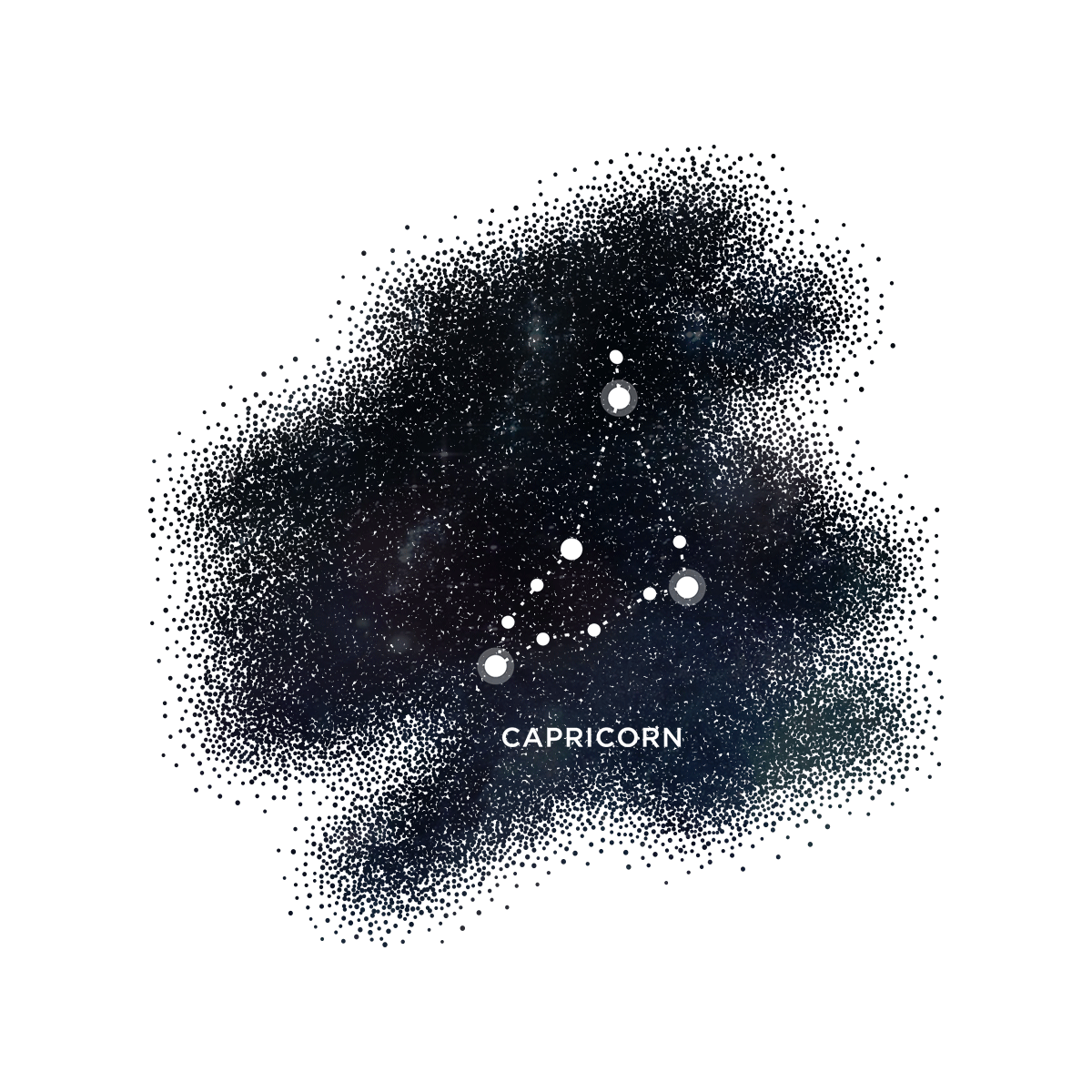 Capricorn: December brings so much change, dear Capricorn. The Sun and Mercury are holed up in your 12th house as the month commences, which puts you deep into navel-gazing mode. Take a step back away from the hubbub and look within. What have you learned about yourself in the past year? With so many heavy-hitting planets in your sign, it's been an eye-opening time. Process that info, and ponder what the next chapter might hold. The Solar Eclipse on the 14th will give you a hint. This is a breakthrough moment – so pay attention to any insights you receive. They will be significant later on. Secret romances are possible when Venus slips into your 12th house on the 15th. Clandestine meetings could add intrigue to your love life. If you have a fling or a "friends with benefits" situation, this transit ensures your secrets will remain safe. The big news: Saturn and Jupiter are moving out of Capricorn in the middle of the month and conjunct on the 21st in your 2nd house of money. Whassat mean? You'll feel a sense of relief as if all the sandbags get dropped at once. You're free and ready to spread your wings. You'll also have more energy to focus on your money. If you've been hamstrung by debts or an income that flatlined, you're ready to start earning and saving more in 2021! Get ready for more metamorphosis shizz when Mercury marches into your sign, followed by the Sun on the next day. The new you is emerging – and you're standing in your power like never before. You can express yourself with boldness. Take command of the mic – and your life. You have arrived! A relationship may come to a grand finale on the 29th when a Full Moon clears the air. If anyone walks out of your life at this time, trust that this is for your highest good.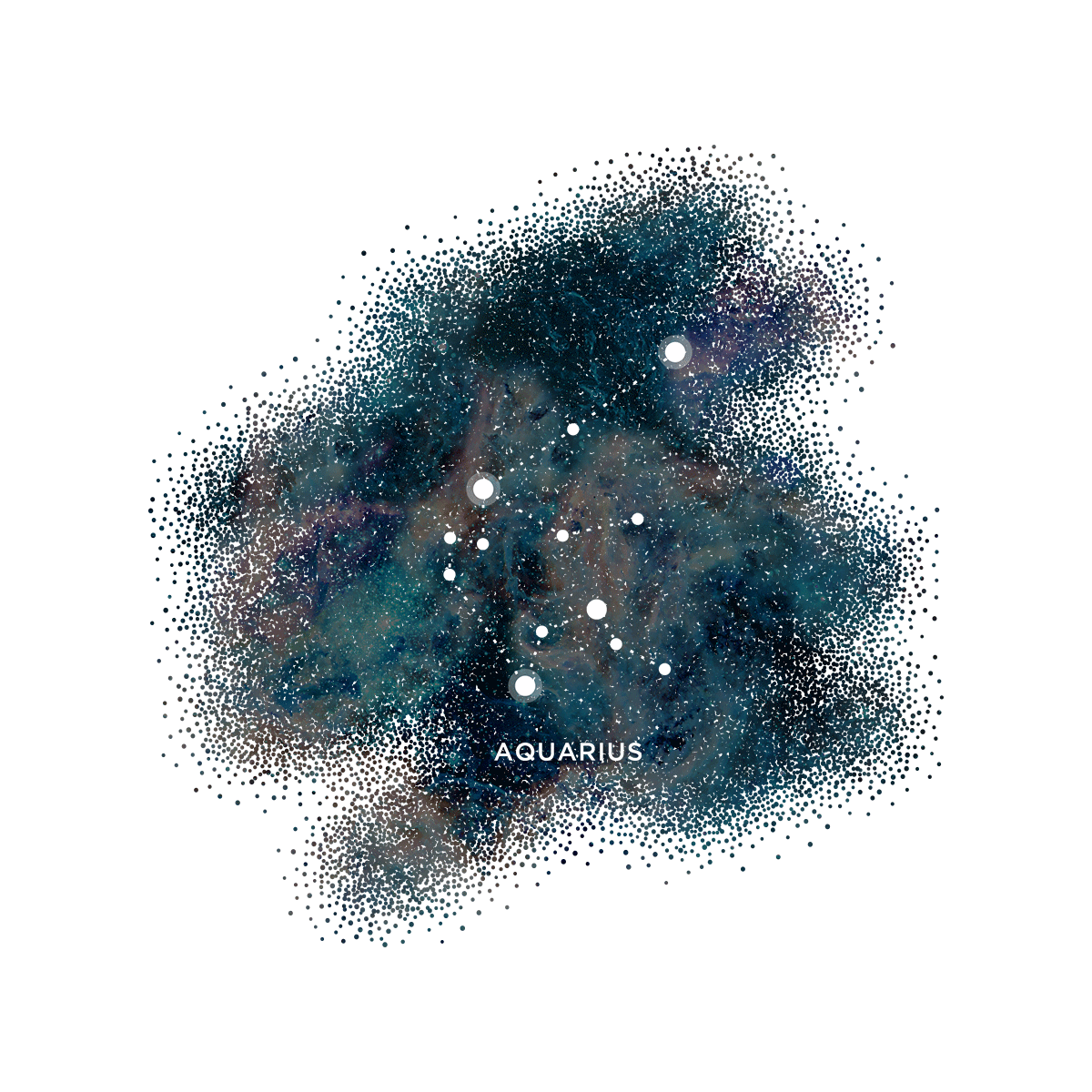 Aquarius: A major reinvention is on the way, dear Aquarius. Deep breaths. This has been in the works for some time. Suppose you're feeling anxious about the impending changes – or the end of the year. In that case, your friends offer plenty of support as the month begins. The Sun and Mercury in your 11th house open the portal for in-depth conversations with your crew. Do not hesitate to reach out if you need a pep talk. This could also indicate a few juicy invites hitting your inbox. A nice night with a few of your closest friends might lift your holiday spirit! The Solar Eclipse on the 14th predicts a change in your social circle. Someone new may enter the scene – and play a pivotal role in the next six months. With Venus joining the 11th house gathering on the 15th, that newcomer might be romantic. If you're on the market, this could be an intriguing development! In the middle of the month, Jupiter and Saturn will breeze into your sign, which means you're about to up-level your game in many ways. You've got the confidence and discipline to go far in the next few years. If you've been eyeing a more prominent role at work or in the public eye, the stars are on your side! Explore new paths, discover your life's mission, or start a movement. Maybe all of the above. You're the innovator of the zodiac, and now you are in your element and ready to take us all into the future. The Jupiter-Saturn conjunction on the 21st is significant for you. Pay close attention to opportunities or epiphanies that arrive around that day. This could be the "sign" from the Universe you've been waiting on. Enjoy quiet holidays when Mercury drops into your 12th house on the 20th, followed by the Sun on the next day. While everyone else is out caroling, a hot cup of nog in front of the fire sounds more appealing. The Full Moon on the 29th brings an ending to a job or work project. This will clear the runway to take off in new directions next year. You're more than ready for this. Say goodbye to the old you, the past year, and get prepared to welcome in something much more extraordinary in 2021. Cheers!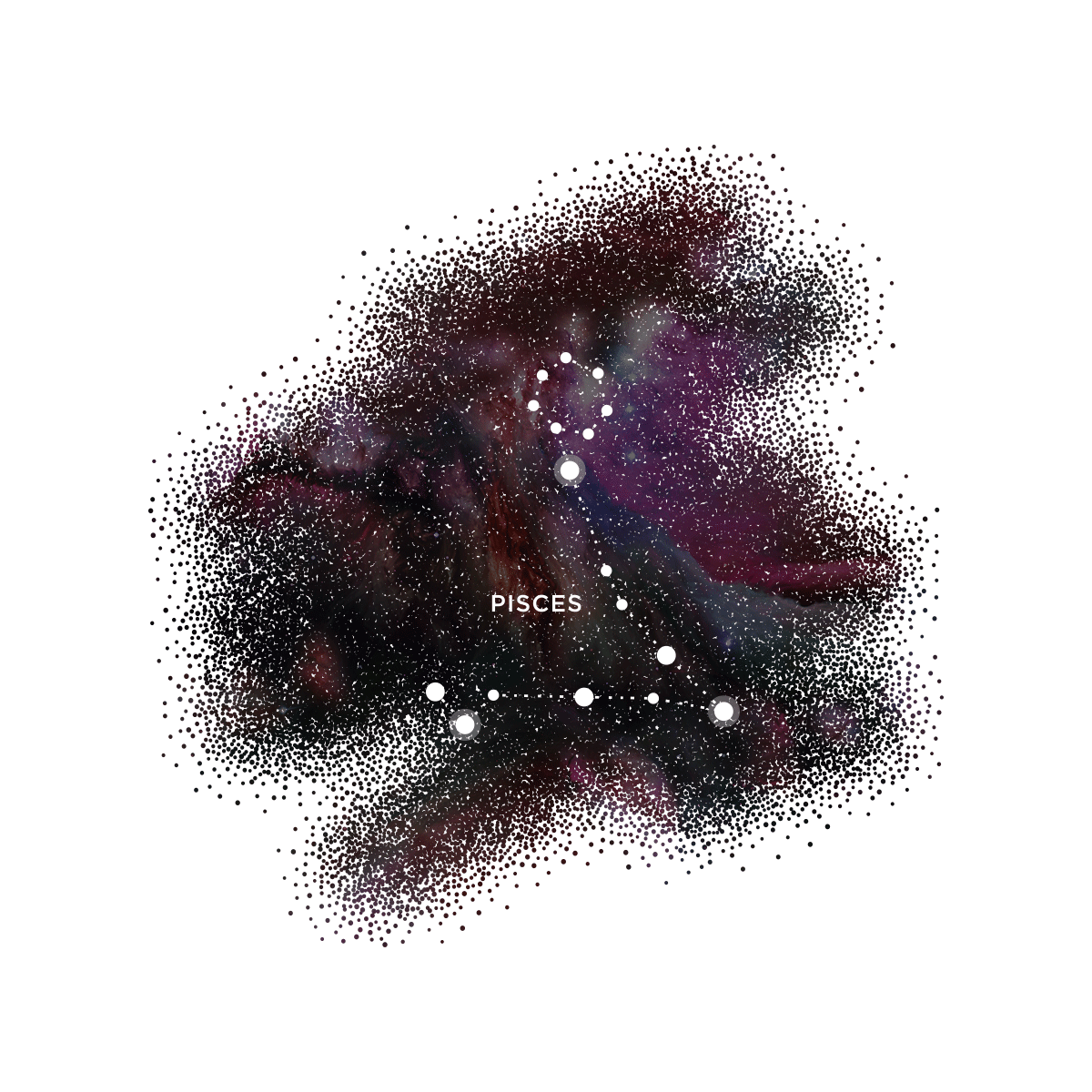 Pisces: December allows you to finish strong, dear Pisces. The Sun and Mercury are prancing through your 10th house as the month opens up, putting the spotlight on you. This is your time to grab the mic and toot your horn! As the applause kicks in, take your bow, and know that you deserve every bit of praise that comes your way. If you're thinking of applying for a better position or new job, do that when the Solar Eclipse lands on the 14th. You may get the results you want before the month closes. Venus helps you negotiate like a smooth operator when it follows the eclipse on the 15th. There is no better time for you to shine – and climb the ladder of success! Jupiter and Saturn will enter your 12th house in the middle of the month, signaling a few years journey inward. Meditation, introspection, therapy, and rest will keep you centered. This is your happy spot, so enjoy those retreats as much as you wish. The 21st is your day for epic soul-searching discoveries. On that day, Jupiter and Saturn will conjoin, making it easier for you to find your inner wisdom. All this soulful stuff will push you into a deeply spiritual place, just in time for the holidays! With Mercury and the Sun stepping into your social circle beginning on the 20th, conversations at parties promise to be juicy and fascinating. No time for small talk – you're profoundly merging with your friends! The Full Moon on the 29th brings a change in your romantic status. This could mark the end of a relationship – or a new level (ex: engagement or marriage). As 2021 looms large, you're feeling calm, content, and committed to building your best life from the inside out.
Hey you! I have a free series for astro-newbies: Star School. 
Astro-Biz Digest
Hey! Want to find out the optimal dates for everything on your business to-do list? Check out The Astro-Biz Digest. It's a forecast + planning guide especially for entrepreneurs. YAY!