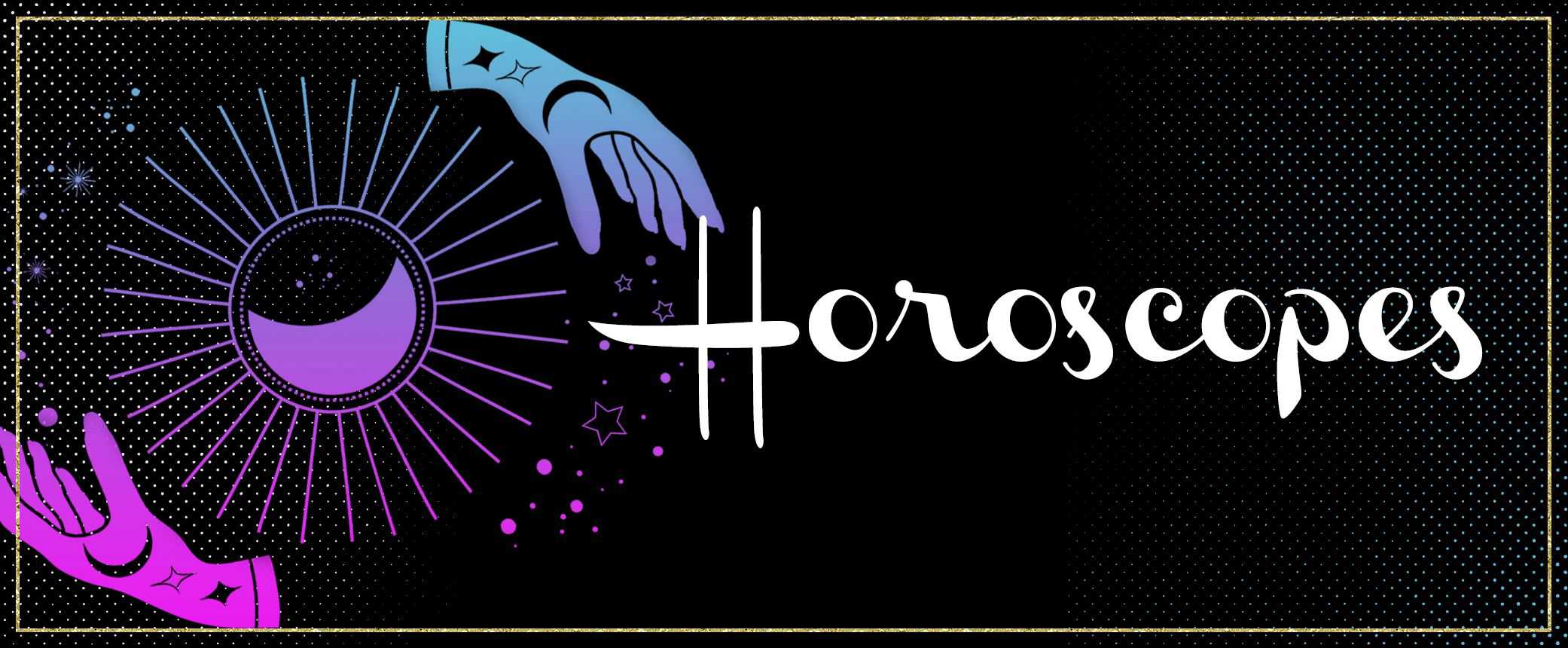 Cover Your Ass-Trology with Monthly Astrological
Forecasts and Horoscopes!
JANUARY 2023
Welp, Mercury and Mars are both retrograde as the new year gets its rear in gear. That means the beginning of 2023 is more like a reluctant nudge instead of a giant leap. Take your time, remain grounded, and for the love of all things holy, watch your mouth. Feeling petulant? Relax, grasshopper. Soon, everything will spin forward, and life will make sense. You can shoot from the hip when that happens…but that will take a minute to click in.
Your head can remain cool thanks to Venus in Aquarius on the 2nd. Relationships prefer a bit of breathing room when the planet of love hangs out in this logical sign. Instead of the passion of a million fires, try being friends first. If you can build trust that way, you can also make a fire later on. This transit is dynamite for cold weather social fun, reconnecting with friends, and purchasing the latest avant-garde art thing. In a few weeks, Venus gets watery and deep when it swims into Pisces on January 26th, to be precise.
Mark your self-care calendar for the Full Moon in Cancer on the 6th. Emotions will be ultra-sensitive, and you may be in the mood for a good cry. So be sure to have sad movies, chocolate mousse, and a hanky on standby. This day is also your best for resolving family drama. Sick of the mess Uncle Buck made of the holidays? Set him straight and create new boundaries, so it doesn't happen again!
Good news: Mars is direct on the 12th. The past few months have been a whole lotta disinformation, verbal spats, and Twitter drama. But when the red planet straightens out, words become neat, clean, and witty once more.
Better news: Mercury stations direct on the 18th! Can I get that hell yeah?! After weeks of retrograde nonsense, life seems to ease up. Emails arrive on time, social media is kinder, and you can finally snap up that new gadget. If you experienced travel delays, that gets better too. Whew! Now you can sail off on that cruise around the world without bitching about it!
The Sun in Aquarius on the 20th puts the emphasis on friends, electronics, far-out ideas, and the collective. You've got four solid weeks to fight the man, catch up with your buddies, invest in tech, and envision the future. Have at it! Once the Sun sails into Pisces on February 18th, emotions are the law of the land.
A New Moon in Aquarius on the 21st is brilliant for starting new movements, getting involved in worthy causes, and upgrading your computer or cell phone. It's also rad for setting intentions around humanitarian issues, technology, and your social life. (Psst…if you're sick of your downer friends, make new ones!) Learn how to set intentions with New Moon Astrology by Jan Spiller.
Uranus direct on the 22nd means the revolution is ON (and maybe televised). There has been plenty of resistance, both good and bad, regarding the idea of change. But now, you can move forward, shake up the world, and make a difference. Issues around climate change, the economy, and equity get the front burner. Let's do this!
As January closes, Venus dances into Pisces on the 26th. Venus LOVES being in Pisces. During this transit, compassion is elevated, and connections can get deeper than the darkest part of the ocean. Feelings are on the surface, which allows for real-time heart-centered conversations. Everyone's a flirt now, and love is grand. More importantly, we can all understand what it's like to be in the other guy's shoes, which means we're less likely to be dicks. Well, some people will probably still be dicks, but we won't be interested in hanging with those types! Venus will blast off into Aries on February 20th.
Get ready to nail your 2023 with The Tarot Lady's Ultra-Deluxe Superfly Astrology Guide for 2023!
Psst…If astrology leaves you confused AF, you need to get my book: Astrology For Real Life – A No B.S. Guide for the Astro-Curious. Available everywhere books are sold! 
Want to level up your astrology and tarot knowledge – and learn how to apply that to your advantage? You'll want Twist Your Fate: Manifest Success with Astrology and Tarot!
Annnndddd here's your personal monthly horoscopes: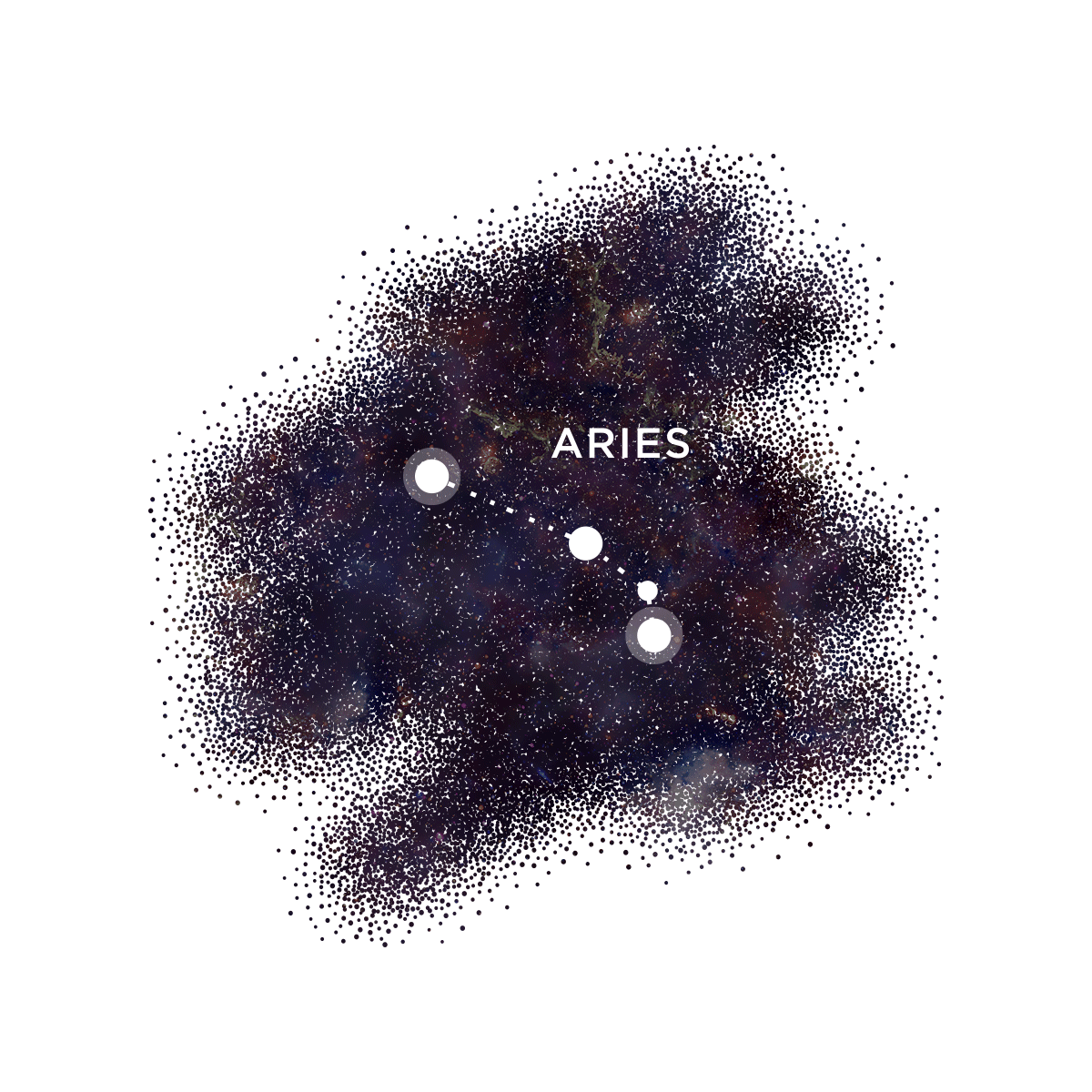 Aries: 2023 is your year to expand your world, dear Aries. Jupiter is in your sign, providing the courage to live your biggest life. But hold off until your ruler, Mars, stations direct on the 12th. Once that happens, you can go as far as you want. Pay attention to the Full Moon on the 6th – this starts freeing you up before Mars is direct. You'll feel ready to roll on that day – but again, wait. A few days after Mars begins moving forward, Mercury retrograde will be over. Life will be full on – and you can go buck wild! Woo hoo! Your social life roars into high gear when the Sun flounces into your 11th house on the 20th. Let the fun begin! Best night for a hang with your posse: the New Moon on the 21st. Celebrate the new year and the end of all that retrograde malarkey with a gin and tonic (or whatever libation you prefer). The 22nd puts Uranus on the right path too. The rebel planet will be liberated after months of restraint. Of course, this appeals to your restless nature – now you have the perfect excuse to make waves (or start a movement). A secret crush could turn serious on the down-low when Venus glides into Pisces on the 26th. The winter may be raging on, but you can get it on. Fair? Yep.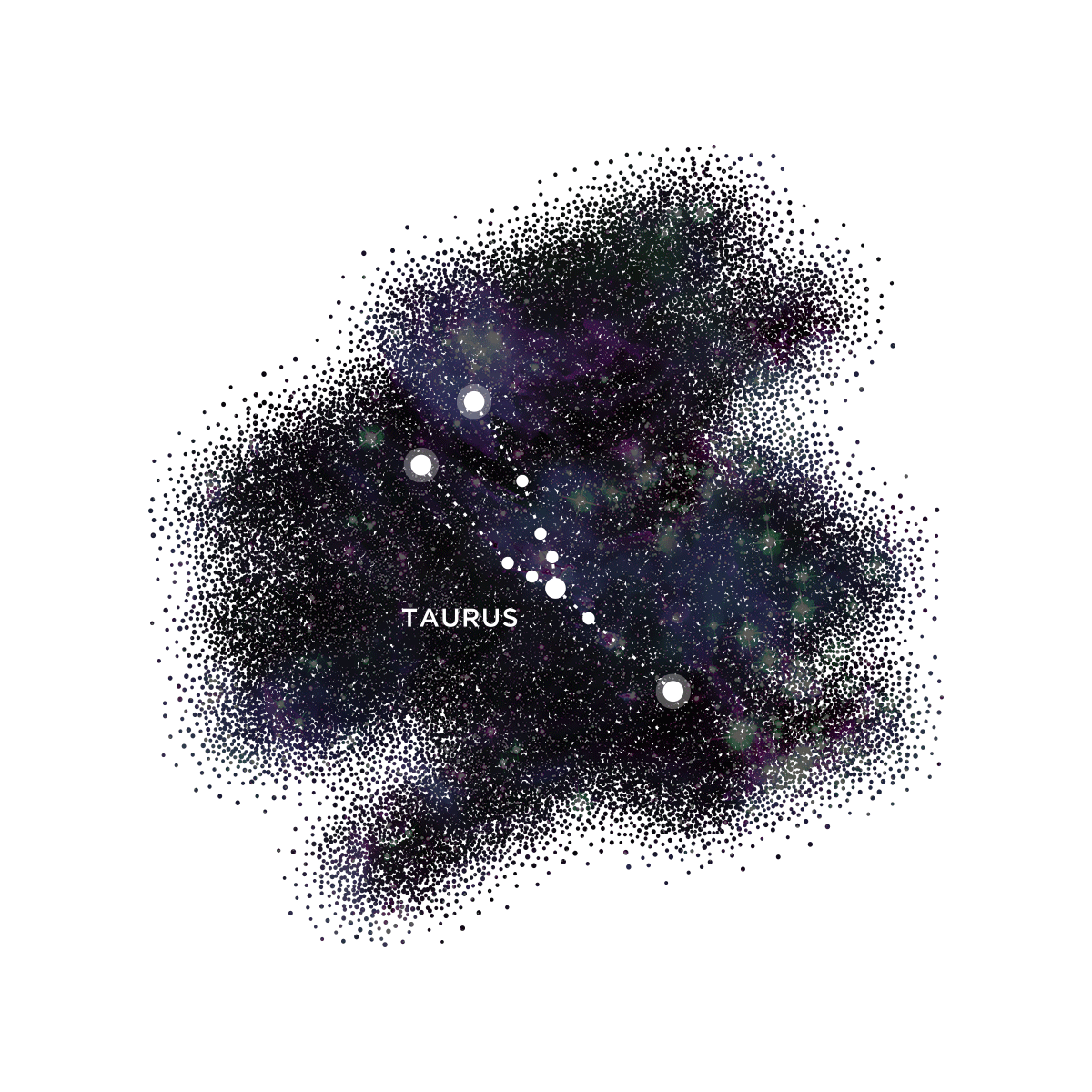 Taurus: Your ruling planet, Venus, switches signs twice this month, dear Taurus. It all starts on the 2nd when the planet of love floats into your career zone, blessing you with all the charm you need to woo the public. You've always had that je ne said quoi, and this transit amplifies that a million times. Strut your stuff – the stage is yours! Mental clarity arrives on the 6th's Full Moon in Cancer. Suddenly, you can see where change is needed. This revelation will help you make bold decisions going forward. Start doing that in the middle of the month when Mars and Mercury station direct. You can level up your life after these planets straighten out. Aim high, and you'll hit the mark every time. More good career vibes are coming your way when the Sun enters Aquarius on the 20th, followed by a New Moon on the 21st. Opportunity knocks – and you're in the right place to say hell yeah! Venus will be in the social section of your chart on the 26th. Friends with benefits or interesting new acquaintances keep things interesting. Why stay home when you can get into exciting situations?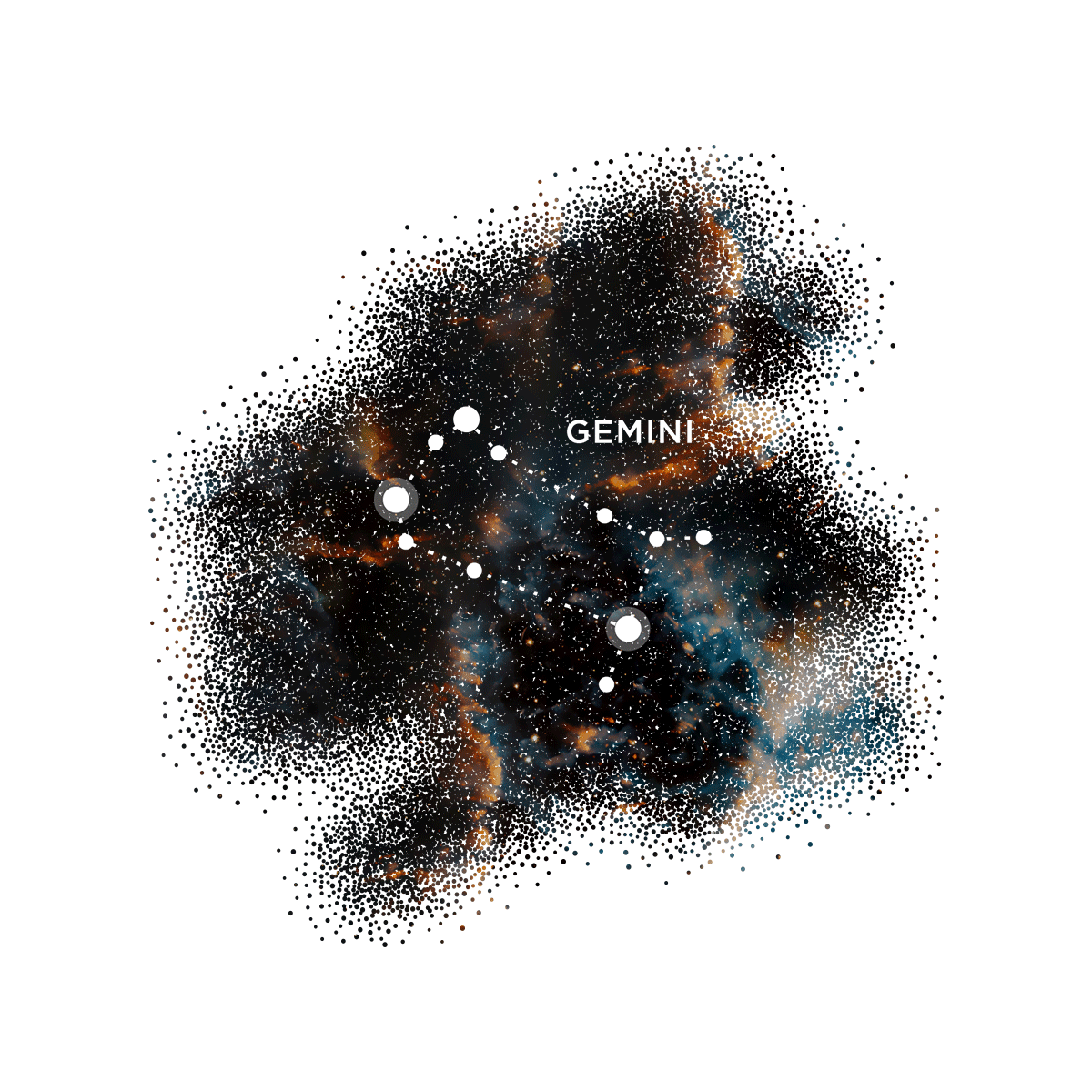 Gemini: 2023 begins on a rough note. In fact, life has been a series of tests and battles of wits ever since Mars retrograde kicked in a few months ago, dear Gemini. The recent Mercury retrograde hasn't helped matters either. You might feel like you're barely keeping it together, but everything is about to change soon when both planets station direct – Mars on the 12th and Mercury on the 18th. Once that happens, relief sets in, and you can go about your business. Halleloo! But before that occurs, Venus will be in your travel zone on the 2nd, giving you a mad case of wanderLUST. While traveling during this retrograde nonsense isn't the wisest move, there's nothing wrong with making future plans. A financial situation clears up when the Full Moon arrives on the 6th. If you were waiting on a bill or payment due, this day will bring the answer. On the 20th, the Sun will join Venus – now you have the green light to indulge in some much-needed jet setting. The New Moon on the 21st is stellar for an excursion to another part of the world (the further, the better). When Venus hits your 10th house on the 26th, you may find yourself getting lots of love from the public. And why wouldn't they love you? You're a Gemini. Duh.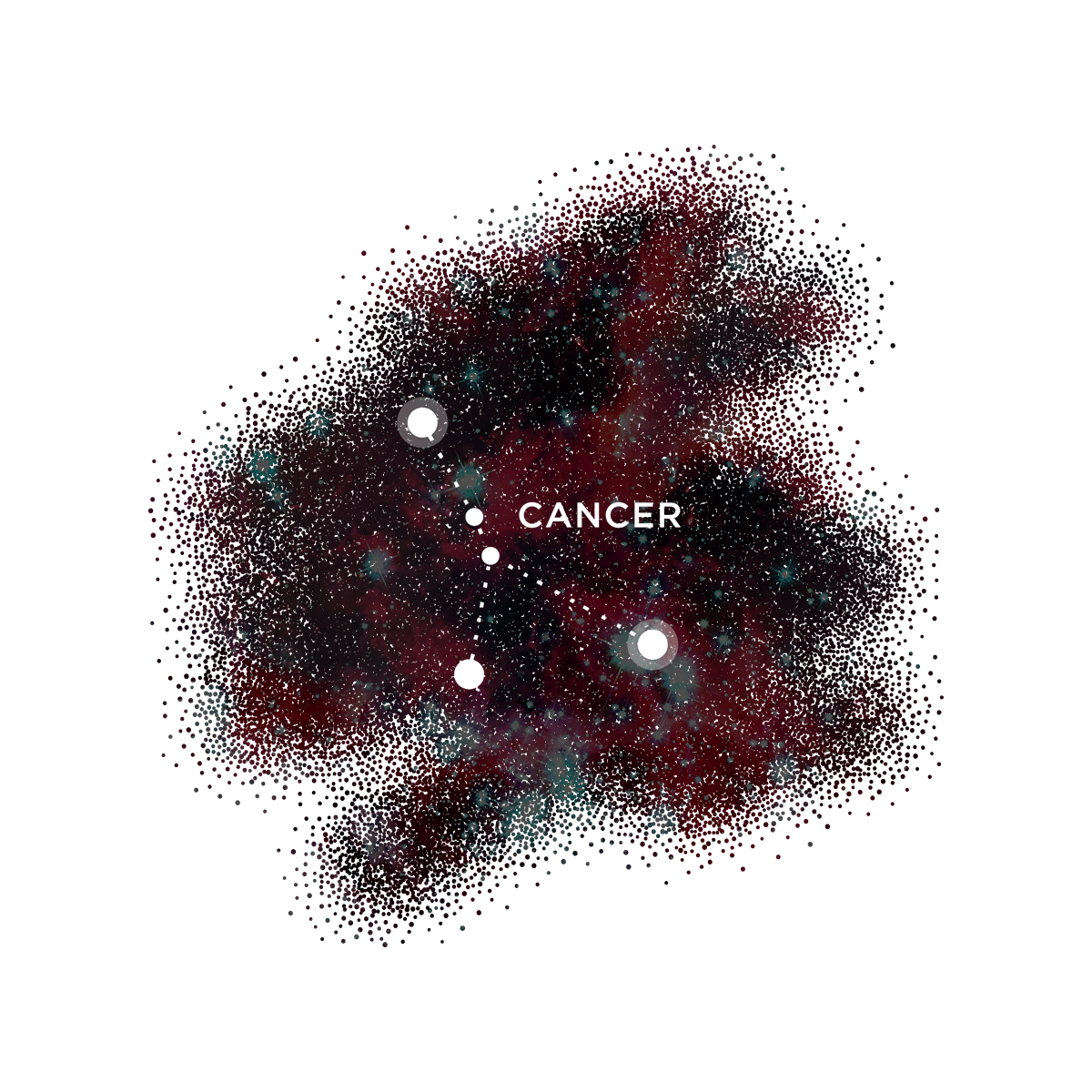 Cancer: New year, new you, dear Cancer. Relationships have been testing your boundaries lately, but this month pushes you to hold your ground. Once your ruling planet, the Moon, glows up in your sign on the 6th, you're ready to regain your power. This may surprise a few people who assume you're a pushover, but soon enough, they'll learn this crab has claws! Mars direct on the 12th, followed by Mercury doing the same on the 18th, loads you up with fire and verbal jujutsu. If you held your tongue last year, you could let it rip! Of course, this doesn't mean you're becoming a meanie. Instead, you're teaching people to respect you. A pay upgrade is possible when the Sun switches gears into your 8th house on the 20th. The next day, the New Moon arrives. This combo clears the way for fiscal relief. (Psst…this money could also come through a tax break, windfall, loan, or your honey's money.) Set your sights on romantic journeys when Venus flits into your travel sector on the 26th. Book a trip to Paris and let the sparks fly!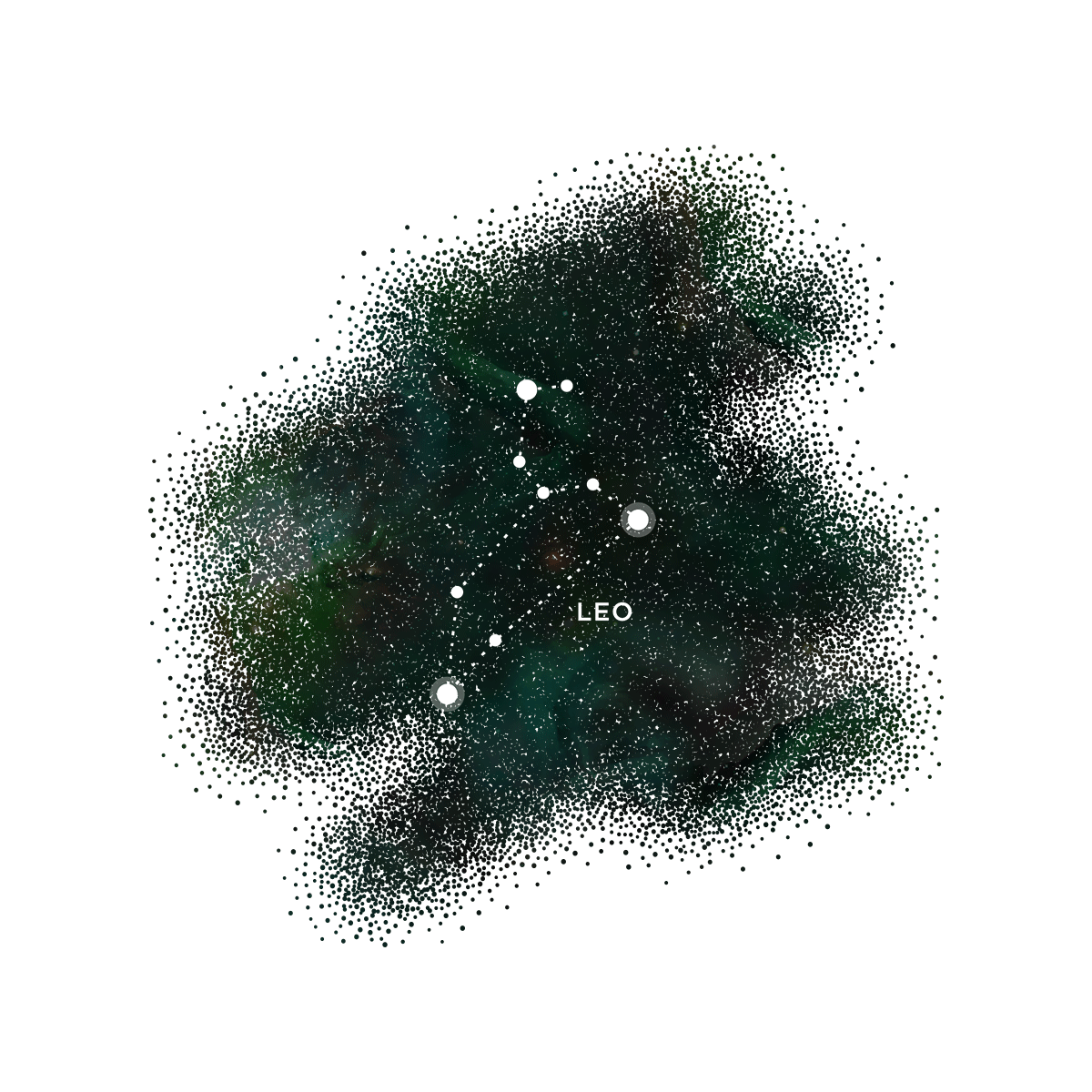 Leo: January feels overwhelming at the start, but soon everything eases up for you, dear Leo. The work sector in your chart is full for a few weeks, so be ready to gird your loins as you sort through the workload. Mercury and Mars retrograde could put an obstacle or two in your path, but don't let that throw salt in your game. Stay focused on what needs to be done – and you'll be through this slog sooner than you think. Venus will warm up your relationships when it sashays into Aquarius on the 2nd. Opportunities for love multiply – not just romantic, but any partnership you value. Take the 6th off to rest. The Moon is Full that day, the perfect excuse for "me time." In the middle of the month, Mars and Mercury will station direct, which allows you to sally forth without hindrances. Everything will speed up, especially once your ruler, the Sun, leaps into your 7th house on the 20th. Life becomes grand, you're surrounded by all the support you need and owning the throne like the royal you are. The New Moon on the 21st could bring an intriguing newcomer into your life. They could play a meaningful role in your life this year, so don't assume it's NBD. Venus in Pisces on the 26th means more sizzle in the bedroom. Dry spells begone! ROAR!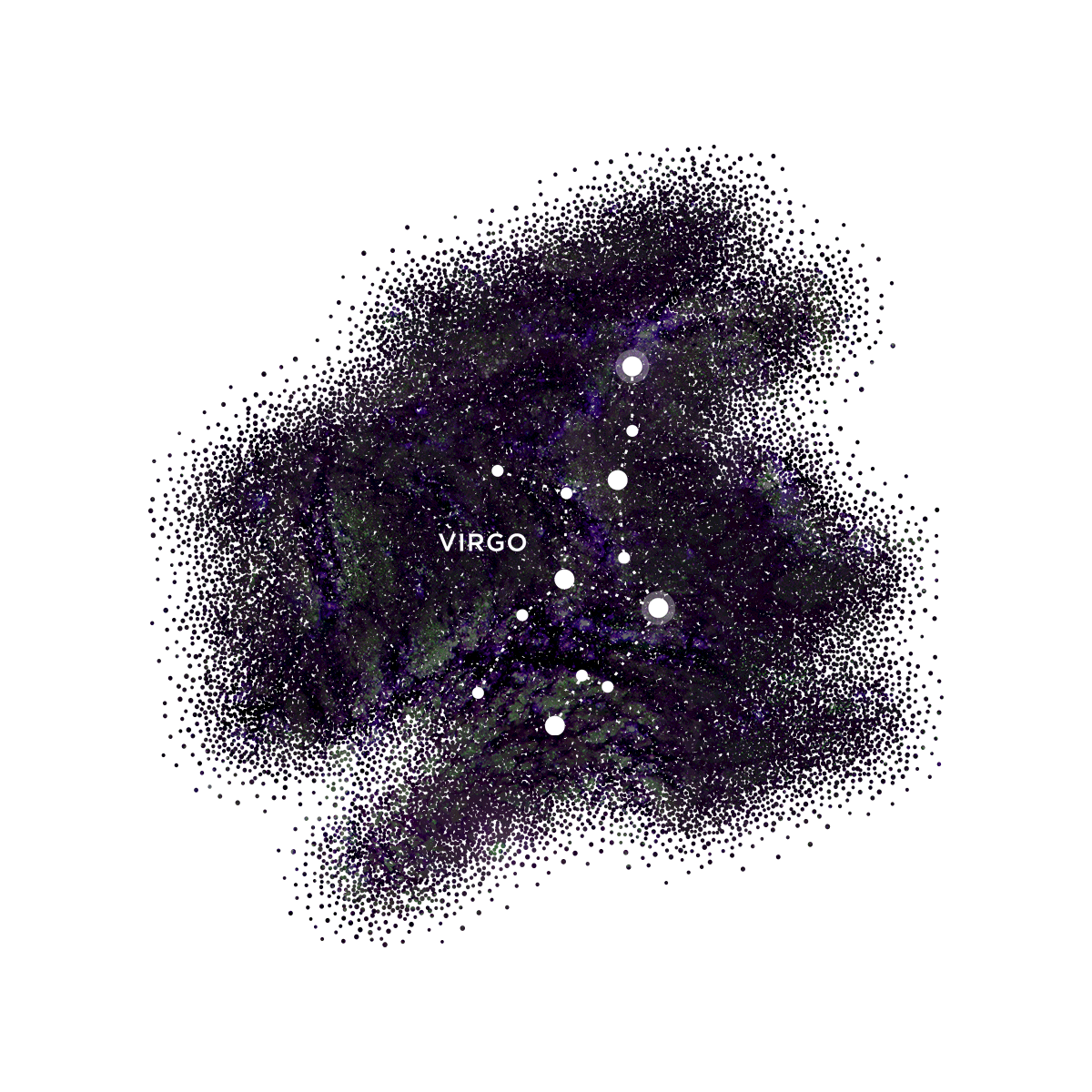 Virgo: The new year is here, and you're ready to hobnob with your gang of pals, dear Virgo. Plus, you're in the mood for love, thanks to a bevy of planets in your romantic zone at the start of 2023. But keep your roll slowed down until the middle of the month. Your ruler, Mercury will station direct days after Mars does, an astro-happening that gets you more action…and playtime. That being said, the Full Moon on the 6th is splendid for a shindig with your besties. Gather your crew and dance the night away! Your work situation gets a lift once the Sun drifts into your 6th house on the 21st, followed by the New Moon a day later. A tantalizing offer may land in your lap, positioning you for the corner office (or a completely new career). You've been slaying every dragon like a pro, so this turn of events isn't surprising. Pat yourself on the back and climb the ladder of success to the top (where you always belonged). Venus will be sitting pretty in the relationship sector of your chart beginning on the 26th. This could mark a few weeks where things get serious. You're careful with your heart, so whoever wins your trust will be fortunate indeed.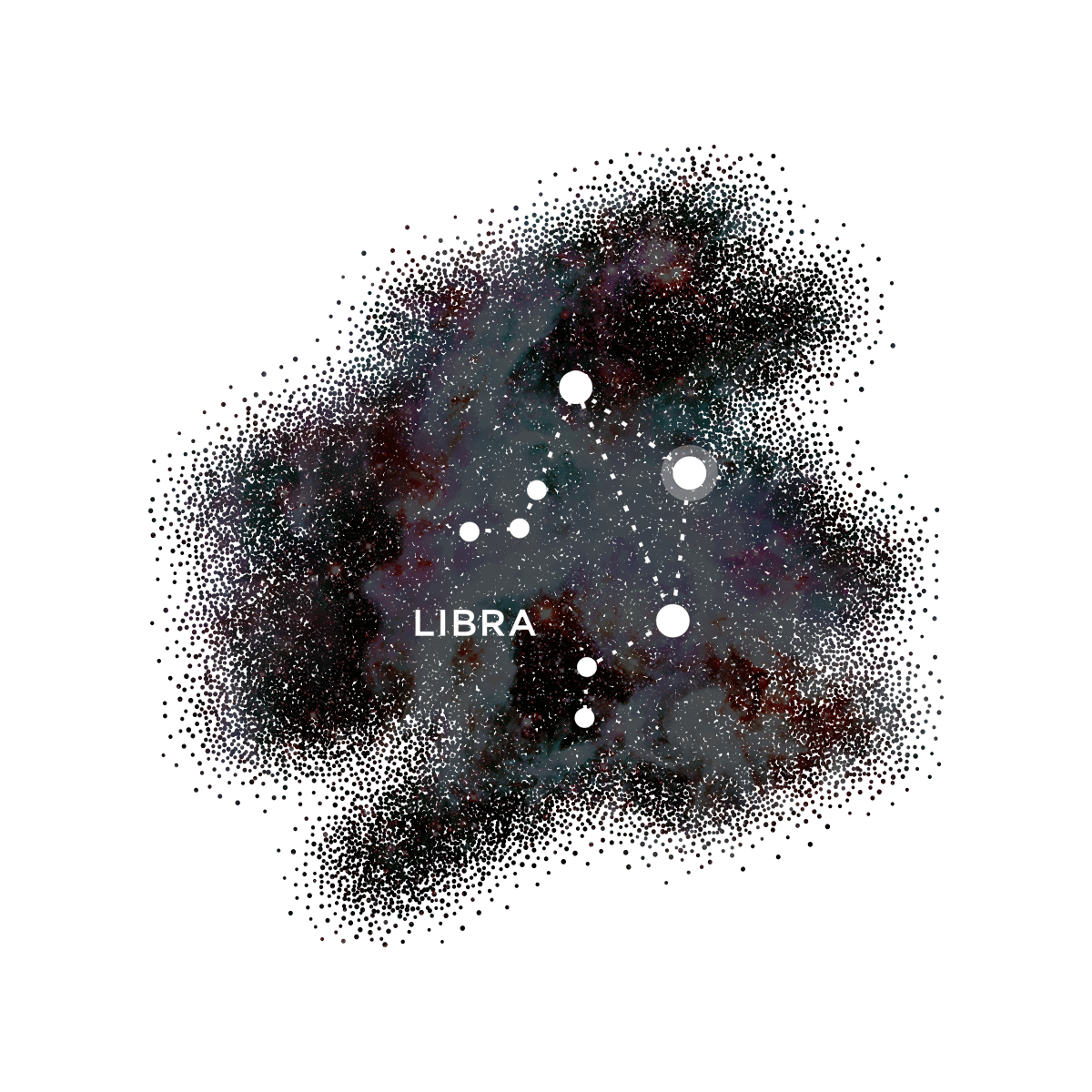 Libra: You're a big-time romantic, dear Libra. With your ruling planet, Venus, heading into your true love zone on the 2nd, you may receive more of the love you crave. If you're single, your options could be delightful indeed. Already partnered? Nights spent talking by the fire keep the flame burning bright. Either way, your chances for dreamy evening and hot dates are higher than ever! The Full Moon on the 6th brings completion to a work project. This sets you free to explore new options. Once Mars and Mercury stations retrograde in the middle of January, you may be ready to take a trip somewhere warm. Grab your skimpiest bikini and book a vacation to the tropics! (Of course, if you want a staycation with your boo, I won't judge that.) More good romance news: the Sun bounces into your 5th house on the 20th, adding firepower to your already hot-to-trot vibes. The New Moon on the 21st could take things to an even more epic level. On that day, you could meet "the one" or put a ring on it. (This is also a hella good day for Libras who want to conceive a child. GET BUSY!) Improved working conditions are possible once Venus crosses into the work section of your chart. Beautify your office, create compromises with your coworkers, and look for ways to keep the atmosphere harmonious. If anyone can do that, it's you.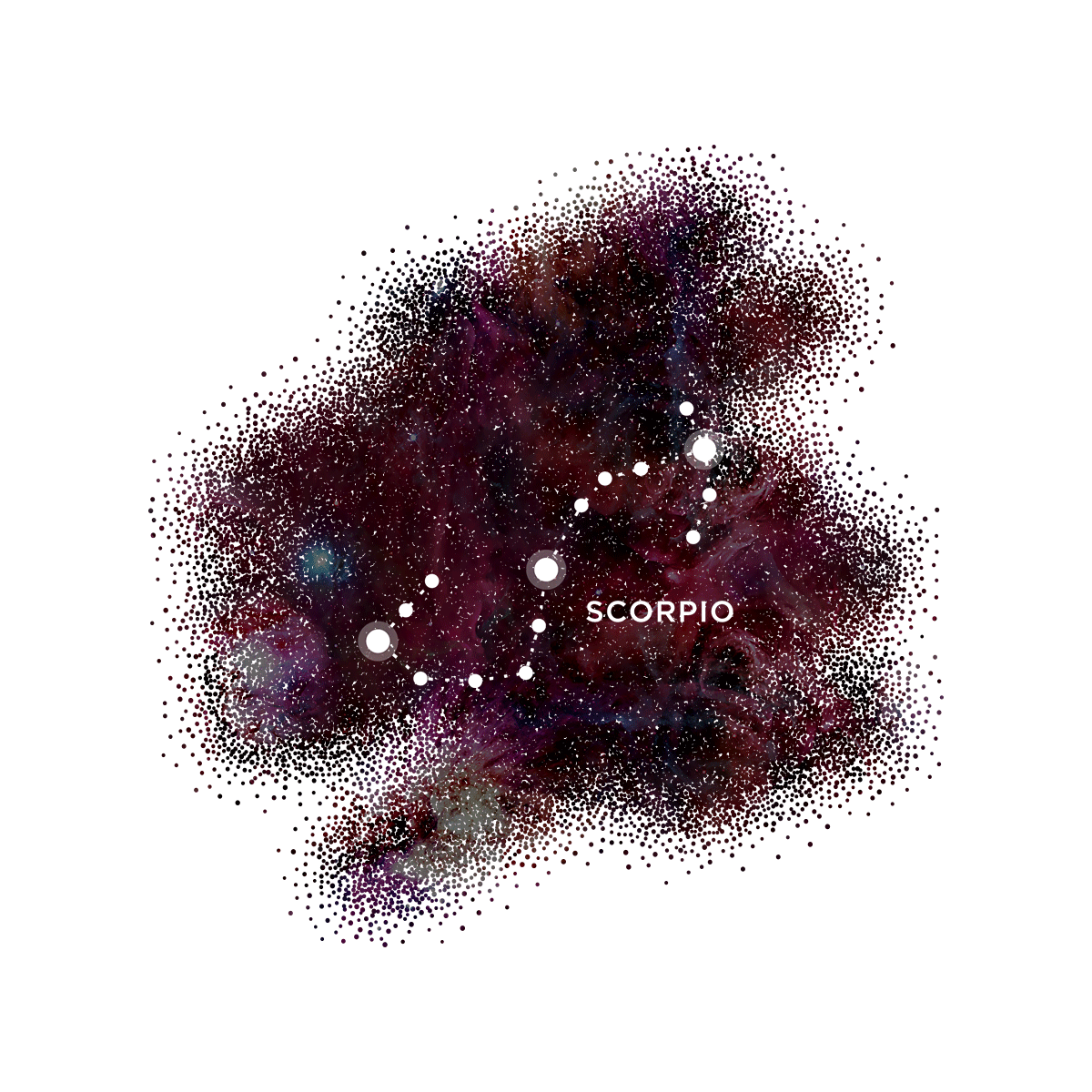 Scorpio: This month brings a change for the better when your ruling planet, Mars, stations direct on the 12th. A few days later, Mercury will follow suit, and suddenly the world will seem to be moving in the right direction. Huzzah! If you felt tense AF for the last quarter of the year, 2023 will be sweet relief once January is over and out. Before these retrogrades behave, Venus will enter your domestic scene, keeping you busy tidying up your house after the holidays. A Full Moon on the 6th could be terrific for a quick trip (or a long winter vacay if you feel like treating yourself). For Scorps who want to purchase real estate or move into a new crib, the Sun in Aquarius on the 20th gets the ball rolling. A unique opportunity arises the next day with the New Moon. If you find a dream pad on that day, hop on it. It's also your best day to begin renovation projects. Finally, your mind turns to romance when Venus flows into your true love zone on the 26th. This could be the start of a highly passionate time, whether you're looking for love or already committed. Don't hesitate to state what you need or make the first move. Take charge of your romantic life and let every spark fly!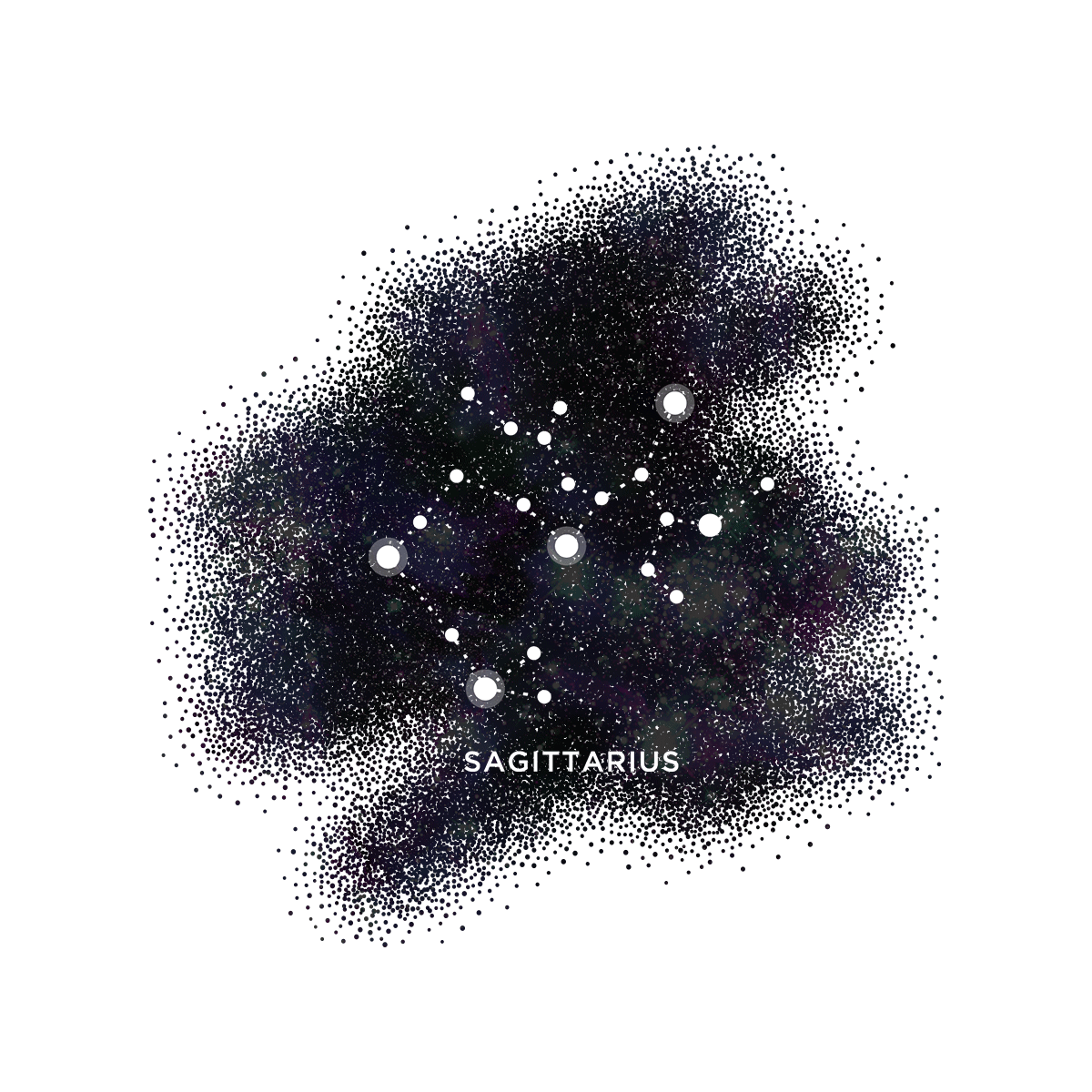 Sagittarius: January could see your revenue rise, dear Sagittarius. A cluster of planets is sitting in your earned income sector at the beginning of the month, which bodes well for your financial outlook. If you spent like a drunken sailor on leave last month, you would surely recoup (no hangover necessary). The Full Moon on the 6th could mean a tax break or repayment of a loan. This will ease your mind – and your wallet. Relationships get upgraded when Mars and Mercury station direct in the middle of the month. If it's been hard to keep the peace with certain loved ones, you should be able to solve that drama at last. It's also wise to pay attention to what you learned about how you treat others in the past few months. Do you sometimes let folks down? Are you too brutal with your "truth?" Do you sometimes play hypocrite designed as "devil's advocate?" Look for your takeaways and course correct going forward. Results: better, healthier connections. Start planning a bon voyage or two when the Sun enters your 3rd house on the 20th, followed by the New Moon on the 21st. Indulge in a bit of winter wanderlust with some quick road trips. Even heading out to the city next door can feel like an adventure if you explore all the nooks 'n crannies. Once Venus sweeps into your domestic zone on the 26th, you might consider beautifying your living situation. A new rug or a fresh coat of paint can do wonders! (It might make your restless self feel like doing a staycation instead of the world tour.)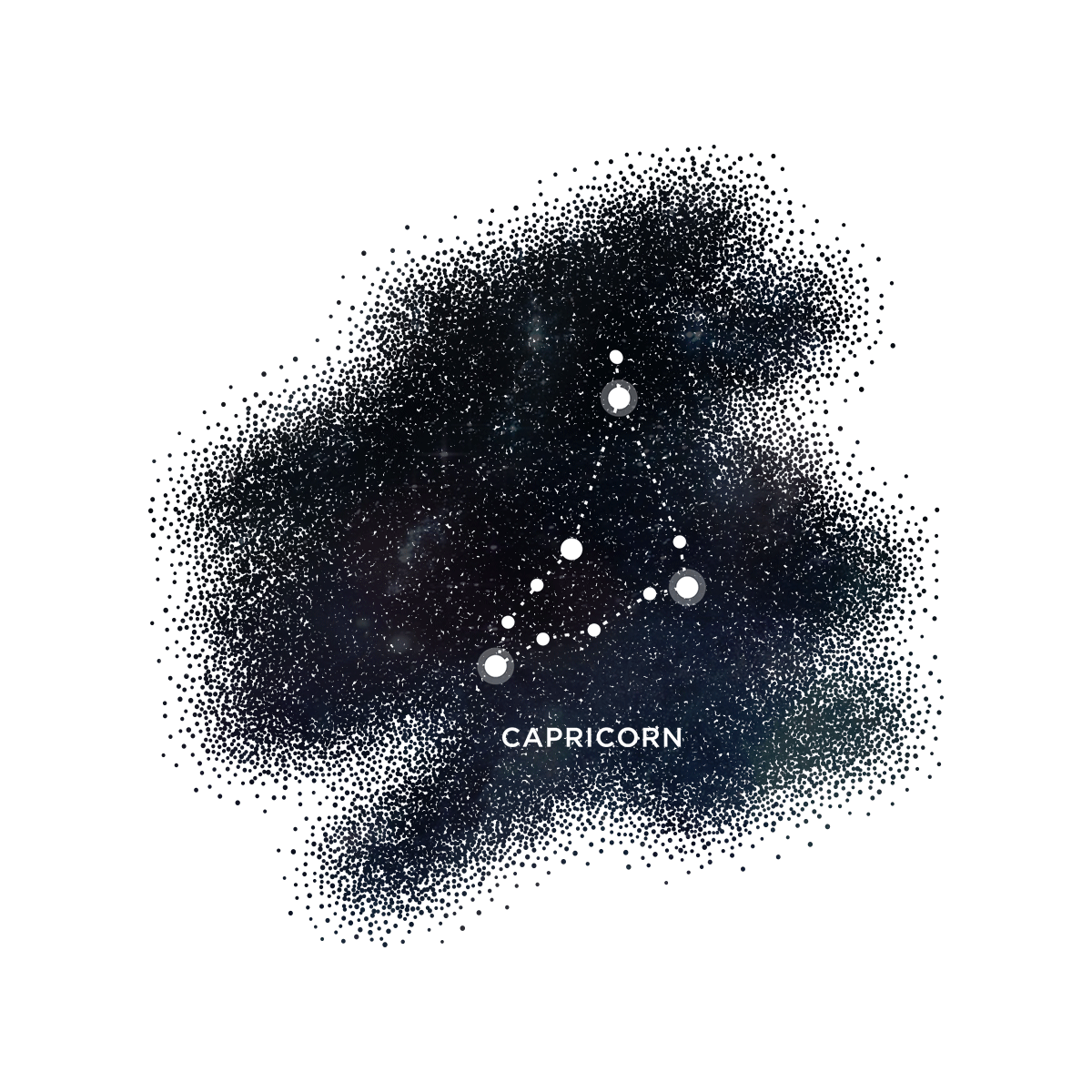 Capricorn: This is your season, dear Capricorn. The Sun is shining brightly on you, giving you the glitz and glamour to bedazzle anyone who enters your orbit. But Mercury and Mars retrograde may make you feel like holding back a bit. You're naturally reserved, but these two retrogrades amplify that tendency. You'll need to push past it if you want to max out your star power this month. Venus will be in your money zone on the 2nd, helping your dough to rise. The Full Moon on the 6th is ideal for cutting ties with relationships that no longer make your heart happy. A toxic person may exit the picture at that time. Let them go. It's creating space for better partnerships. Mars will be direct on the 12th, followed by Mercury on the 18th. When this happens, it will unleash your courage to express yourself. Finally, you can say what's on your mind without censoring! Finances continue to improve when the Sun enters your 2nd house on the 20th. The next day, the New Moon opens up the possibility of a raise, promotion, or new income stream. More money, less problems! On the 26th, Venus will tour your communication sector, helping you to find all the right words. If you want to woo that certain someone, you'll know exactly what to say – and how to say it.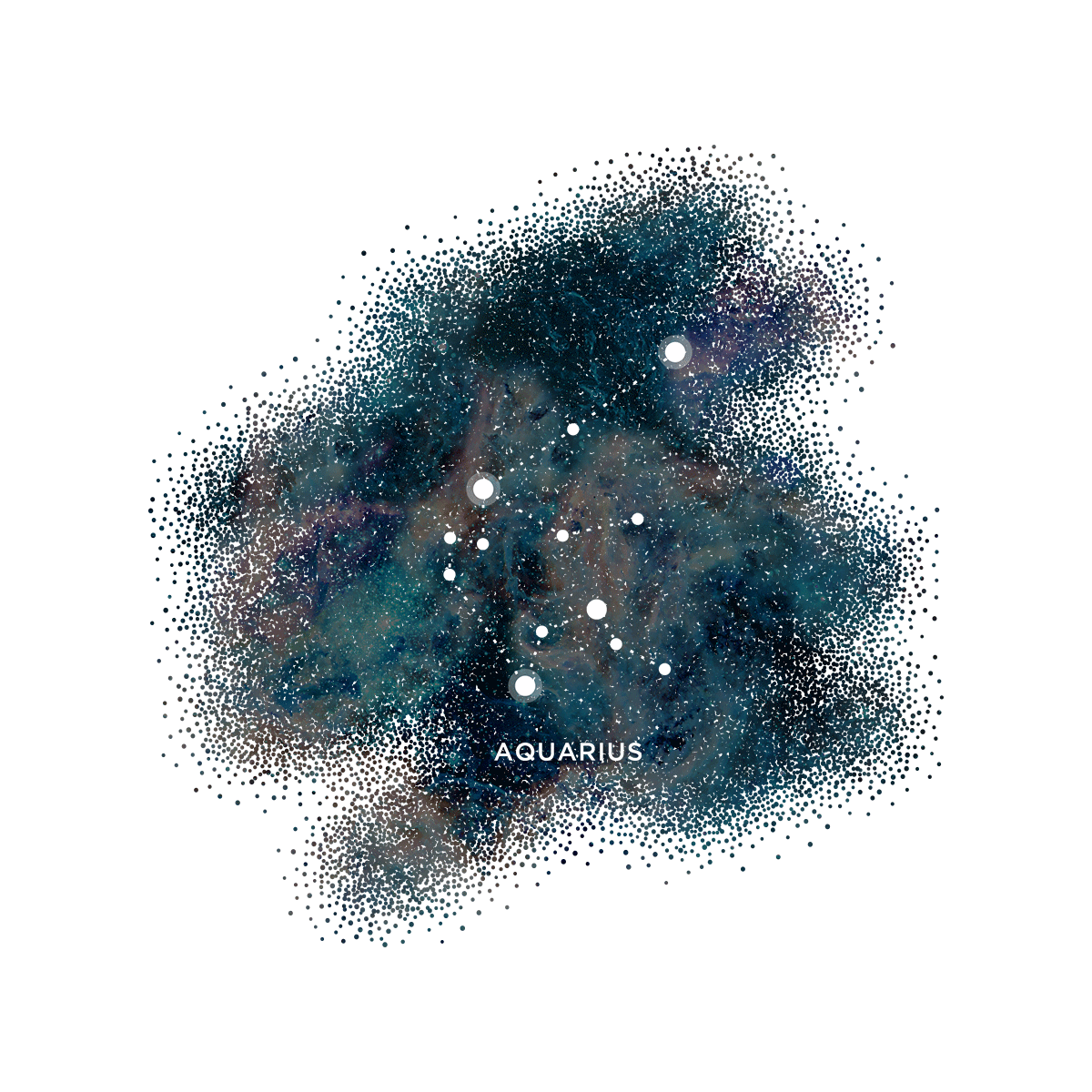 Aquarius:

2023 begins on a quiet note, dear Aquarius. The Sun is resting in your 12th house for the first three weeks of the year, plus Mercury and Mars are retrograde. Perhaps you're recuperating from the holidays. Or maybe you need time for reflection on goals for the upcoming year. Either way, rest as much as you need. Look within and listen for answers. Venus in your sign on the 2nd puts an attractive glow around you. Folks are gravitating to you – even as you're focused inward. The Full Moon on the 6th is ideal for giving up bad habits. Dry January = yes! Mars will be direct on the 12th, followed by Mercury a few days later. This mid-month move seems to stir you from your winter hibernation. You're back in action when the Sun is in Aquarius on the 20th. You're in your season – and your element for the next four weeks. It's easy to express yourself during this period, which adds to your charm factor. The New Moon on the 21st is superb for updating your look. A new set of duds could spiff you up. Venus in Pisces on the 26th opens a path for significant cash attraction vibes. Suddenly, you're in the black with more money to blow. Everything is coming up Aquarius!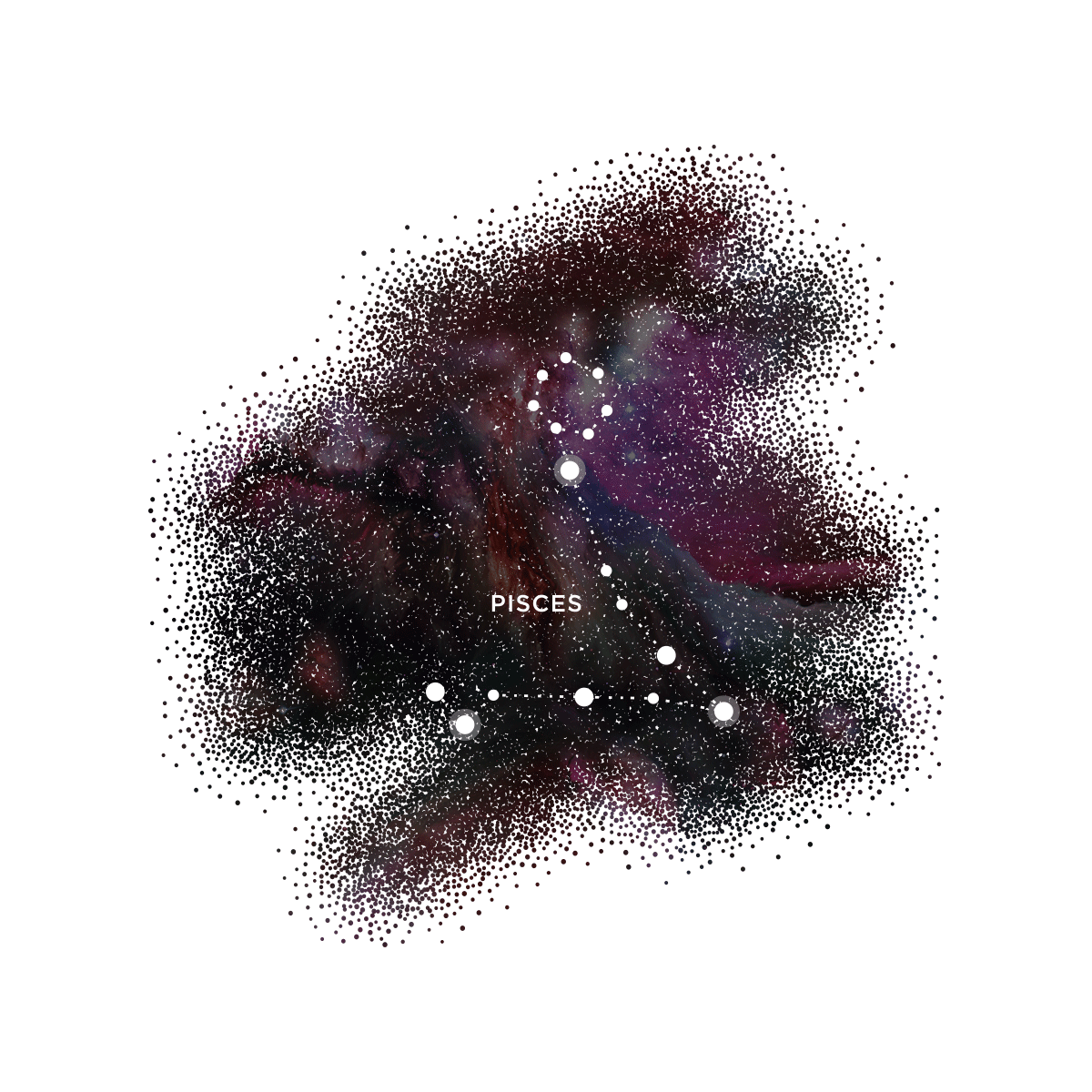 Pisces: The year begins on a social note, dear Pisces. A busy 11th house means your friends want to connect. Mercury is also retrograde for a few weeks, which could bring old pals or frenemies out of the woodwork. This could be an opportunity to catch up – or forgive and forget. Opportunities for clandestine love affairs arise when Venus hides out in the secrets section of your chart beginning on the 2nd. As the saying goes: what happens in Vegas…stays in Vegas. The Full Moon on the 6th could reveal what you're up to. You'll need to be careful around that day if you don't want your romantic business to become everyone's business. Mars stations direct on the 12th, and Mercury does the same a few days later. Any ongoing conflicts with family or friends could ease up around that time. Resolutions are possible if you're willing to listen or apologize. Rest up when the Sun takes up residence in your 12th house for a few weeks starting on the 20th. After a hectic start to the year, a chill-out will settle your nerves. A "me day" scheduled on the 21st's New Moon will reboot your body, mind, and soul. January ends on a spectacular note when Venus enters your sign on the 26th. This adds extra sparkle and charm to your aura. Suddenly, all eyes are on you…and you're not disappointing anyone. Instead, you're winning hearts and minds!

Hey you! I have a free series for astro-newbies: Star School.
I've also got a book you might want to check out: Astrology For Real Life – A No B.S. Guide for the AstroCurious.
My newest book: Twist Your Fate: Manifest Success with Astrology and Tarot.
Astro-Biz Digest
Hey! Want to find out the optimal dates for everything on your business to-do list? Check out The Astro-Biz Digest. It's a forecast + planning guide especially for entrepreneurs. YAY!