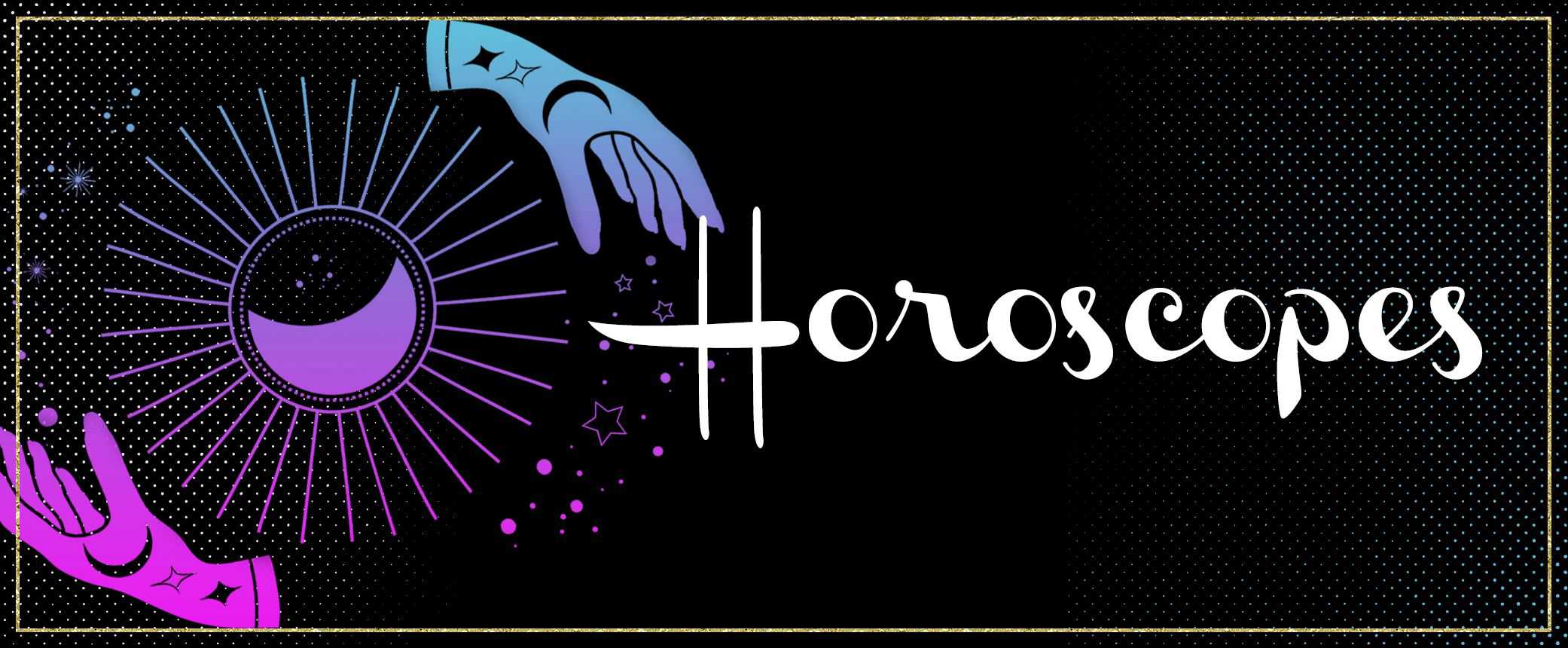 Cover Your Ass-Trology with Monthly Astrological
Forecasts and Horoscopes!
MARCH 2023
Hold on to your hats, pardners. This month is going to be LIT. The cosmos is busier than a beaver building a new dam. Here's the rundown:
A dreamy, imaginative vibe kicks in on the 2nd when Mercury sails into Pisces. This allows for intense creative inspiration. If you're an artist or musician, it's easy to pluck new ideas out of thin air. However, you might sometimes feel like your head is floating off into the heavens. To avoid flaking out, keep your brain rooted in the present moment. 
Get down to earth with the Full Moon in Virgo on the 7th. This lunation is ideal for tidying up your environment and creating space in your calendar. If you have felt overwhelmed lately, there is no better Full Moon for trimming the fat! Also: if you want to put an end to a bad habit, this is the day to say adios!
The cosmos is ready to get down to spiritual business when Saturn swims into Pisces on the 7th. This transit is fantastic for connecting with something greater than yourself. Dedicate yourself to regular spiritual practices, and you can experience a profound inner change. It's also divine for artists, writers, and musicians. If you fall into one of those categories, you might finish a major piece of work. Think of this as inspiration meeting discipline – the perfect combo for making magic! Of course, this could also work in your favor if you want to manifest a big vision goal. What you dream of can become a reality if you commit. 
While all of this sounds groovy, keep in mind Saturn isn't too happy being in Pisces. Saturn wants structure, while Pisces wants to dream. During this period, you may be tempted to check out when the going gets rough. While there is nothing wrong with a bit of escapism, it can become problematic if you allow it to become a habit. On the world's stage, beliefs may be challenged, and there is a possibility of some religious institutions collapsing, especially if they are rooted in control or deception. Saturn will remain in Pisces until May 2025.
Good news: Venus will be in Taurus from the 16th until April 11th. Venus rules Taurus, so she's pretty happy here. During this period, romance and finances become steadier. If your relationships or income have stressed you out, give 'em both some love, and they'll love you right back. Invest in real estate, good food, and a little pampering. This is an excellent transit for getting engaged or married. 
After a few weeks in Pisces, Mercury is ready for action when it enters Aries on the 19th. This fiery placement leads to quick thinking and decisiveness. Passion rules the mind, which means you might be looking for excitement. Chase a few dragons but curb your impulse if you want to avoid getting burned. Mercury zooms through Aries until April 3rd, when it slows down in Taurus.
More firepower happens when the Sun marches into Aries on the 20th. Suddenly, everything is moving at full speed! Take risks, do new things, and get out of the house. If something seems interesting, GO FOR IT. Just remember to look before you leap. A bit of caution will help you remain safe, even when doing something scary. Aries season ends on April 20th.
The New Moon in Aries on the 21st is the green light you've been waiting for! Start new projects, make bold moves, and initiate positive change. Set intentions around courage, new beginnings, and independence.
The big news: Pluto will dip into Aquarius on the 23rd before retrograding back into Capricorn on June 11th. This brief period is a taste of what's to come. Revolution, progress, innovation – it's all on tap during these three months. The collective is coming together, and new faces are gearing up to lead. Issues around humanitarianism, diversity, and technology will be gaining steam. The future is on the way, and it's going to be amazing! However, when Pluto heads back into traditional-loving Capricorn from June 11th – January 20th, the old guard will be putting up a massive fight. The fear of a new way may be causing some folks to try and force the old way. Eventually, this will fail. You can stall progress, but you can't stop it forever. When Pluto enters Aquarius on January 20th, 2024, election season in the States will be in full swing. This will feel like the last gasp of a worn-out, outdated government. Pluto will be back in Capricorn for a short stint in the fall of 2024 and through the election. At that time, the writing will be on the wall and look much different than some people expect. When Pluto finally sits pretty in Aquarius for realz on November 19th, 2024, the revolution will begin in earnest…and be televised. 
Lastly, Mars will chill in Cancer from the 25th until May 20th. Mars does not like being in the watery sign of the crab. Emotions run hot, tempers flare, and soon, everyone has their pinchers out! While this period can be great for caring for home and family matters, it can also lead to family feuds. Practicing regular time-outs will keep that mess in check. 
Get ready to nail your 2023 with The Tarot Lady's Ultra-Deluxe Superfly Astrology Guide for 2023!
Psst…If astrology leaves you confused AF, you need to get my book: Astrology For Real Life – A No B.S. Guide for the Astro-Curious. Available everywhere books are sold! 
Want to level up your astrology and tarot knowledge – and learn how to apply that to your advantage? You'll want Twist Your Fate: Manifest Success with Astrology and Tarot!
Annnndddd here's your personal monthly horoscopes: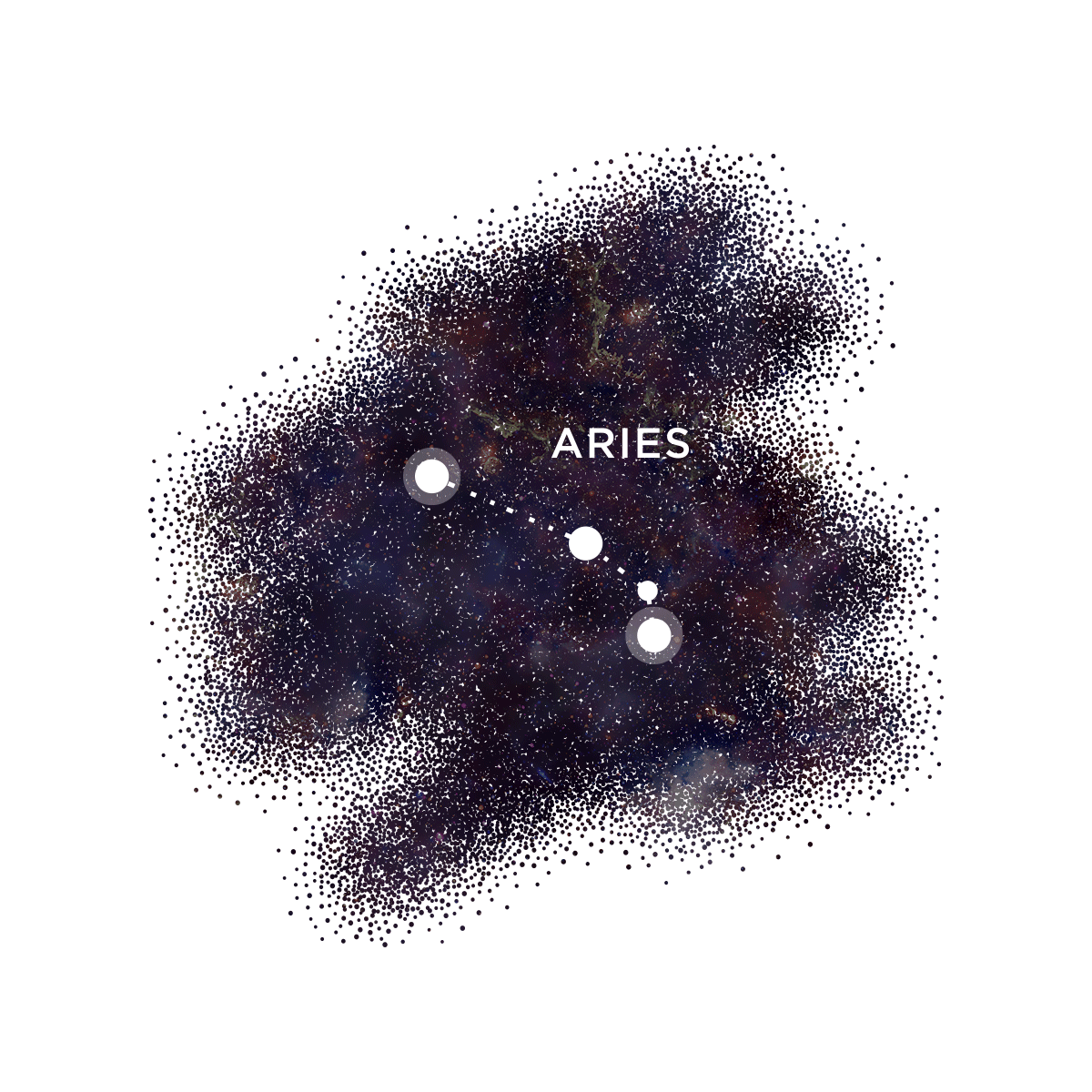 Aries:  You've got that certain something, dear Aries. While that is true on the regular, Venus and Jupiter in your sign at the start of March, add extra sparkle to your presence. This will help you to get what you want when you want it. Secrets emerge when Mercury steps into the private sector of your chart on the 2nd. You might receive information that proves to be helpful later on. Significant work projects complete when the Full Moon shows up on the 7th. Suddenly, your schedule frees up, giving you more time to explore new opportunities. When Saturn enters Pisces on the 7th, you'll begin a two-year odyssey of self-exploration. Look within, search your soul, and connect with your higher guidance. There is also no better time to begin therapy. You can make peace with the past if you put in the work. Finances multiply when Venus tours your money zone starting on the 16th. Cash is about to love you right up – you can attract the green stuff, and you'll enjoy spending some of it too! The week of the 19th puts Mercury and the Sun in your sign, with the New Moon joining up on the 21st. Consider this a major glow-up. The world is your stage – so STRUT! After a long stretch in your 10th house, Pluto transits into your 11th house of social activities. Over the next decade-plus, your goals could transform into something entirely new. What was once important is pushed aside for something else. Friendships with influential people are possible, and certain groups may be banished, especially if you've outgrown them. You may also step into a leadership role in your community. If that happens, be aware a few folks might put a target on your back. You'll defo want to be careful who gets behind your velvet rope. Home improvement is on your mind as spring kicks in and Mars zips into your 4th house of domestic affairs. You've got a few marvelous weeks for sprucing up your crib. If it's been a minute since you've deep cleaned, you've got the muscle to get 'er done. No matter how modest your nest may be, a thorough scrub down and a coat of paint can turn it into the perfect showpiece for you.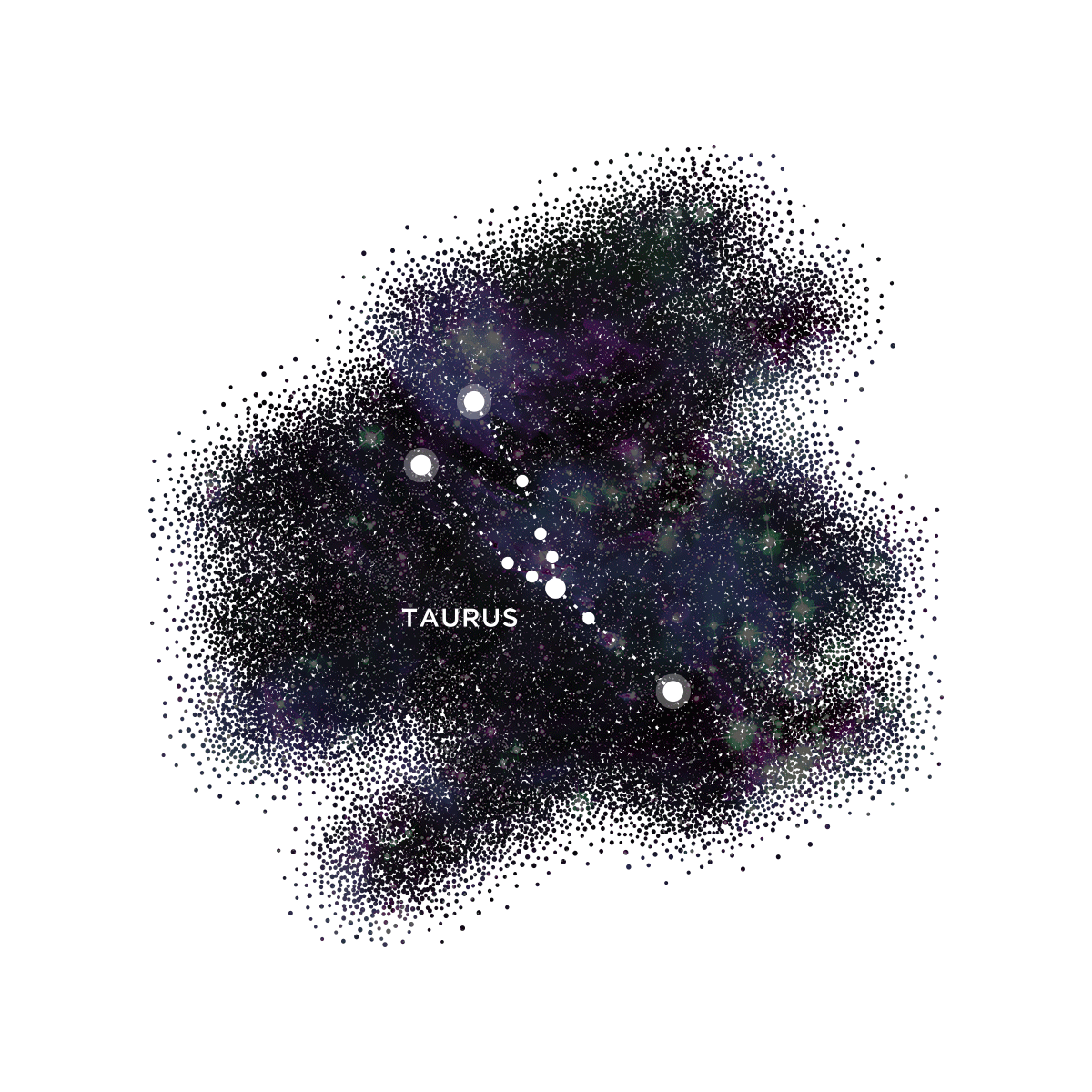 Taurus: March will feel like a reset button, dear Taurus. It begins with plenty of social activity and accolades on the work front. But soon enough, you'll be in hibernation mode. The Full Moon on the 7th signals a change in your romantic status. You might be ready to call it quits or to make a bold move. That same day, Saturn wheels into your 11th house of friends, which means you'll be under a two-year decluttering spree regarding your circle of pals. If someone no longer seems to be on the same level, it might be time to bid farewell. There may be other changes, such as folks moving away, which could leave you feeling like there are fewer people in your orbit. At the same time, you may be interested in deeper, more mature friendships, so this cleansing will open the door for new like-minded companions. (Psst…a few frenemies may reveal themselves too – buh-bye!) Your ruler, Venus, will be in your sign on the 16th, a lovely transit that brings your best side out for all to see. You might want to freshen up your look during the weeks Venus is here. If it's been a minute since you've done your nails or purchased an outfit, do it! Mercury and the Sun settle down in your 12th house of rest the week of the 19th. Instead of being out and about, you might feel like sequestering yourself away from the noise. The following four weeks are excellent for introspection and spiritual practices. Put your energy there – and you could feel a profound inward shift. If you're considering getting therapy, the New Moon on the 21st is perfect. Unburden your soul with a trusted counselor, and you'll set yourself free! Your ambition strengthens when Pluto enters the career section of your chart on the 23rd. This transit could find you rising to new levels of power – or taking an entirely new direction. Endings are possible, but opportunities to clinch your place on the main stage could show up too. Lastly, your day-to-day life seems busier when Mars zooms into Cancer on the 25th. Expect a lot of flitting about, errands galore, and perhaps a quick trip. This transit is also ideal for study. If you're cramming for exams, you have the mental muscle to burn that midnight oil!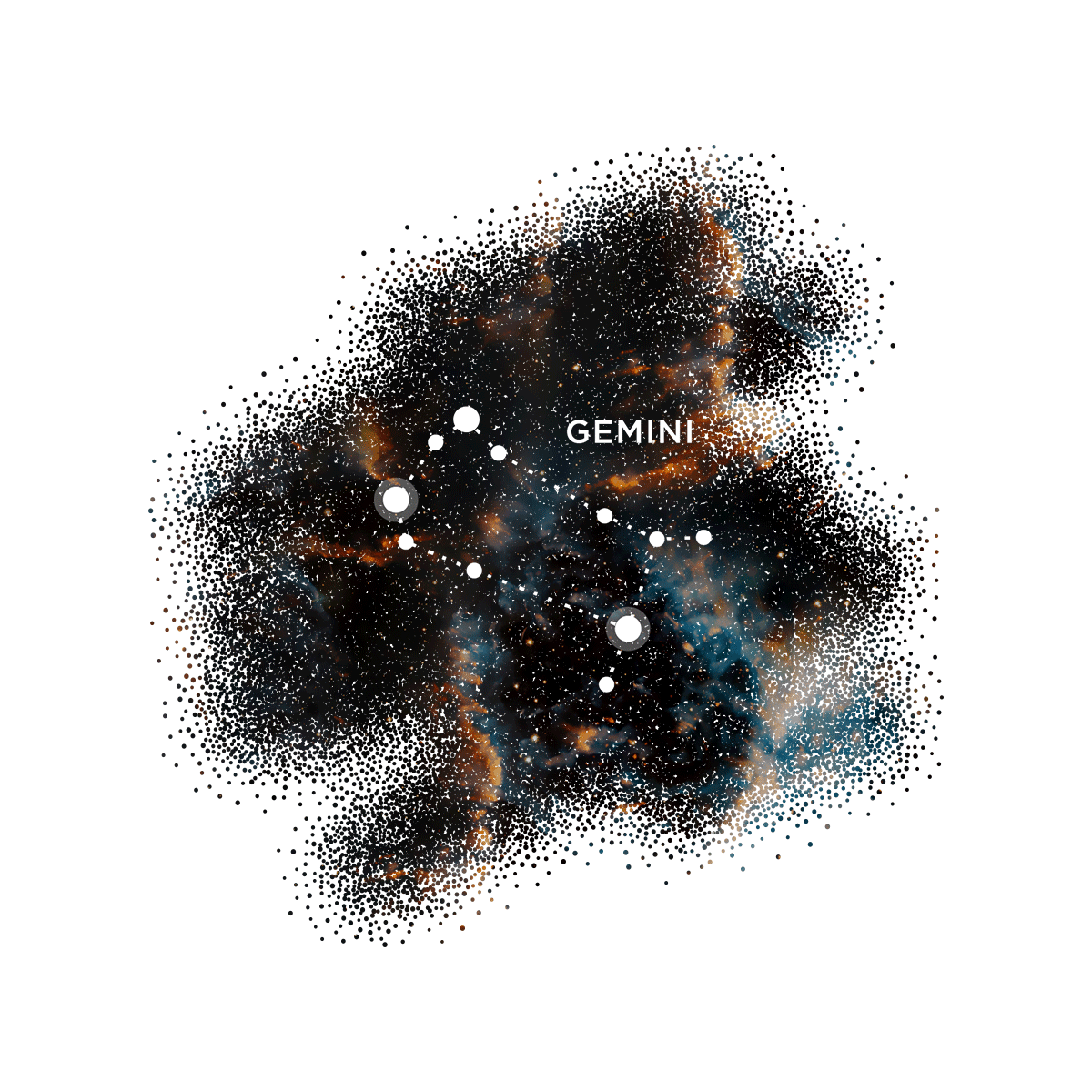 Gemini: March has a twist and a turn or two for you, dear Gemini. Your career is popping, especially when your ruler, Mercury, joins the Sun in your 10th house of status. This gives you three solid weeks to cement your place at the top of the ladder. Let your ambitions rule, and don't hesitate to get your mug out there in the public eye. Celebrate your recent gains on the Full Moon on the 7th. A party at your domicile with all your fave people will start this month on a happy note. But Saturn has designs on you, my friend. This hard taskmaster will spend two-plus years in your 10th house, which means you are about to level up, big time. It won't be easy, but if you apply yourself, you'll be shocked to see where you are in 2025. Do your thing, aim for the gold, and get ready to claim every prize! A secret romance could heat up when Venus lays low in your privacy zone, starting on the 16th. It's also possible someone may reveal they harbor feelings for you too. You don't mind a little romantic complication, so this could get interesting. The week of the 16th fires up your social life when Mercury and the Sun sashay into your friendship sector. Invitations flood your inbox, the velvet ropes open up, and you're on all the guest lists (aren't you always?). An excellent night for kicking up your patent leather heels is the New Moon on the 21st. Hit the disco with your besties and get ready to rock 'n roll all night! Then get serious about broadening your horizons two days later when Pluto peeks into your 9th house. This transit could find you exploring the world via travel, higher education, or connecting with folks abroad. You're the curious type, so you are gonna love this transit! Pluto here is also ideal for deepening your spiritual practices, especially through study or travel. One thing is for sure: you are about to grow in ways you never thought possible! More good news: after many months in your sign, Mars will be in your money zone on the 25th – your hustle is about to pay off. You'll love this transit if you are worried about your cash flow. More money, less problems. Just remember: the magic comes from your good efforts. Do your best work, and the dough will follow.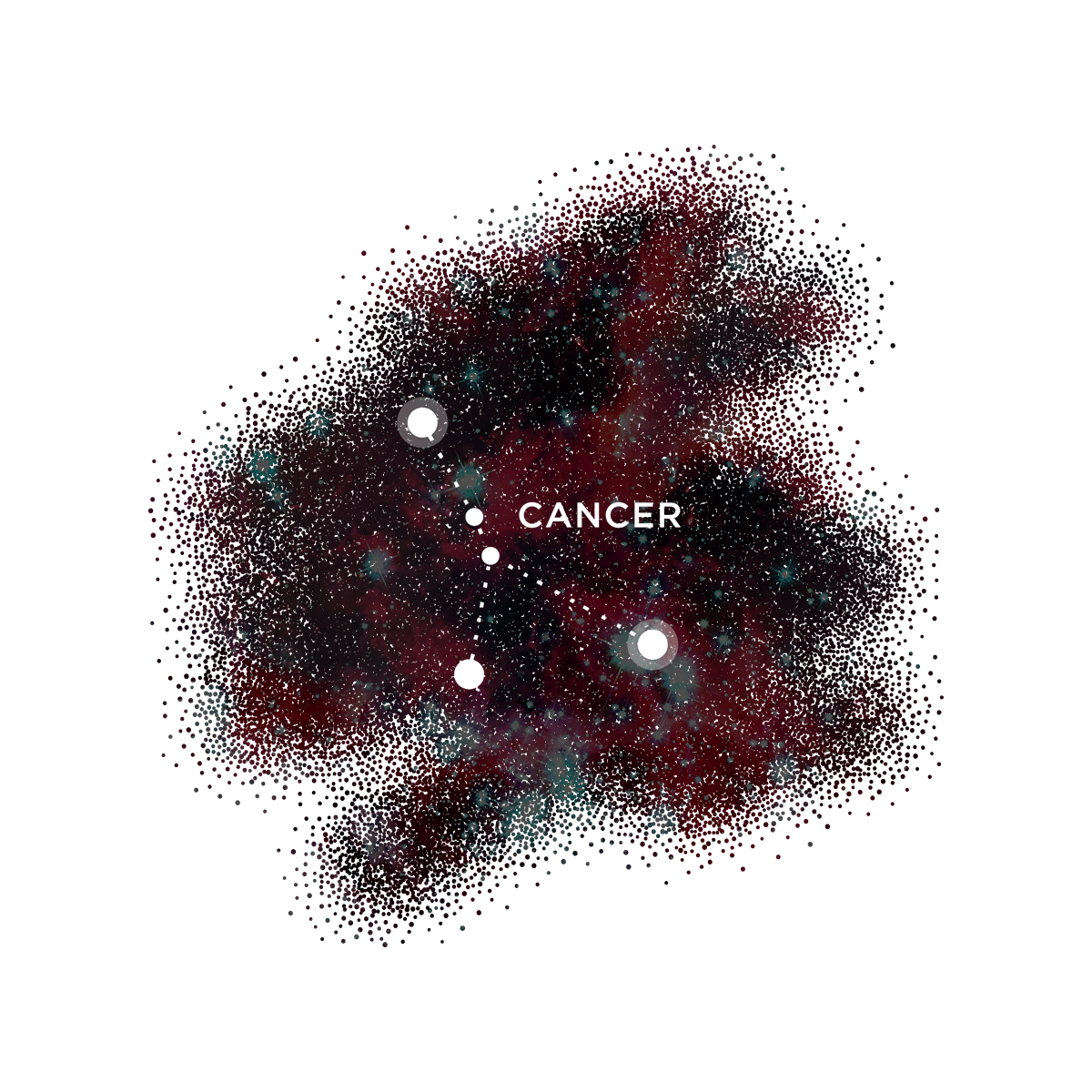 Cancer: Spring may find you sailing the seven seas or jetting off to unknown ports to cavort with new folks, thanks to a busy 9th house. Mercury partners with the Sun and Neptune, creating the perfect conditions for a dream cruise. Even if you're stuck at home, you can find a way to explore other cultures this month, dear Cancer. Look for ways to connect with distant lands – and you'll grow in ways that might surprise you. The Full Moon on the 7th is one of the best days for a quick trip to the city next door. Plan a day sightseeing – you might discover your new fave haunt! If you want to return to school, Saturn will grace your higher education sector on the 7th, carving out a two-year window for serious study. This transit also pairs well with traveling goals. If you want to see the world, you may be able to find a way to make that happen. Your social life sparkles when Venus slips into Taurus on the 16th. Luxe dinners with friends, cool events, and gatherings of all sorts will keep you flitting about. But don't stay out too late when Mercury and the Sun begin transiting the career section of your chart the week of the 19th. You'll need to conserve some of your energy for leadership duties. Demands will be placed on you for four solid weeks, and that means you'll want to bring your A-game. So make sure you keep a balance if you're going to make the most out of this time. The New Moon on the 21st is auspicious for your ambitious goals. A door that puts you in main-work character mode for a long time could open. Be ready to step into it fully – and then own it! Pluto will situate in your 8th house of joint resources starting on the 23rd. This promises to elevate your intuitive side. You're naturally psychic, but over the next decade, your skills will sharpen, allowing you to see through bullshit. Mars in your sign on the 25th adds a spring to your hustle. Not much can stop you now. This is power vibes all the way – and you are more than ready to handle that like a true boss!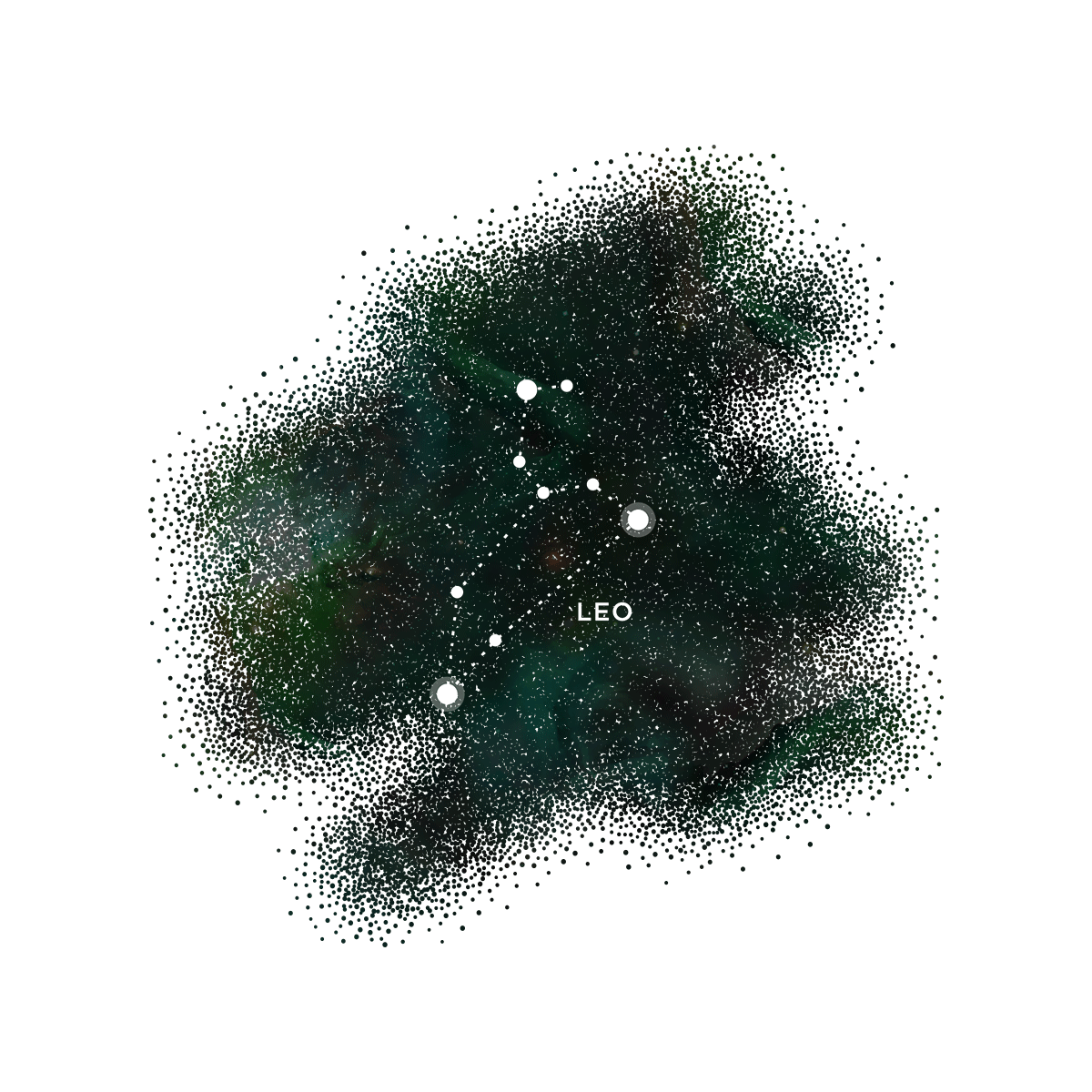 Leo: March is excellent for getting your finances wrangled, dear Leo. Your ruling planet, the Sun, is cozying up with Mercury and Neptune in your joint resources zone, putting a red-hot spotlight on where you need to budget. Schedule an appointment with your financial advisor so you can make all the right moves. The Full Moon on the 7th signals a change with your income. This could mean the end of a project or revenue stream. Saturn is also changing signs that same day, and this means you'll have over two years to get your money act together. The key is taking responsibility and making sure your partner does the same. If you are diligent, you might have a lot more cash at the end of this Saturn transit. Your career sparkles with glittery opportunities when Venus shimmies into your 10th house on the 16th. The following weeks cast a flattering glow on you, which can help you rise to the top of your industry. Set sail for long journeys the week of the 10th when Mercury and the Sun spend a few weeks in the travel section of your chart, starting the week of the 19th. Where do you want to go? Throw a dart on a map and jet off! The New Moon on the 21st is super-duper for an excursion to a new part of the world. You might learn something about yourself as you mingle with the locals. Relationships begin a massive transformational process when Pluto moves into Aquarius for an extended tour. Some key partnerships will dissolve during this period while new, better ones emerge. Power struggles are possible – find cooperation if you want to see a relationship thrive. A mutiny could happen if one partner wants to call all the shots. Although you're the king of the jungle, you shouldn't try to dominate others – or allow them to trample all over you, either. This will be a challenging time, but once it's over, you'll be with your right people, and the realm will be peaceful again.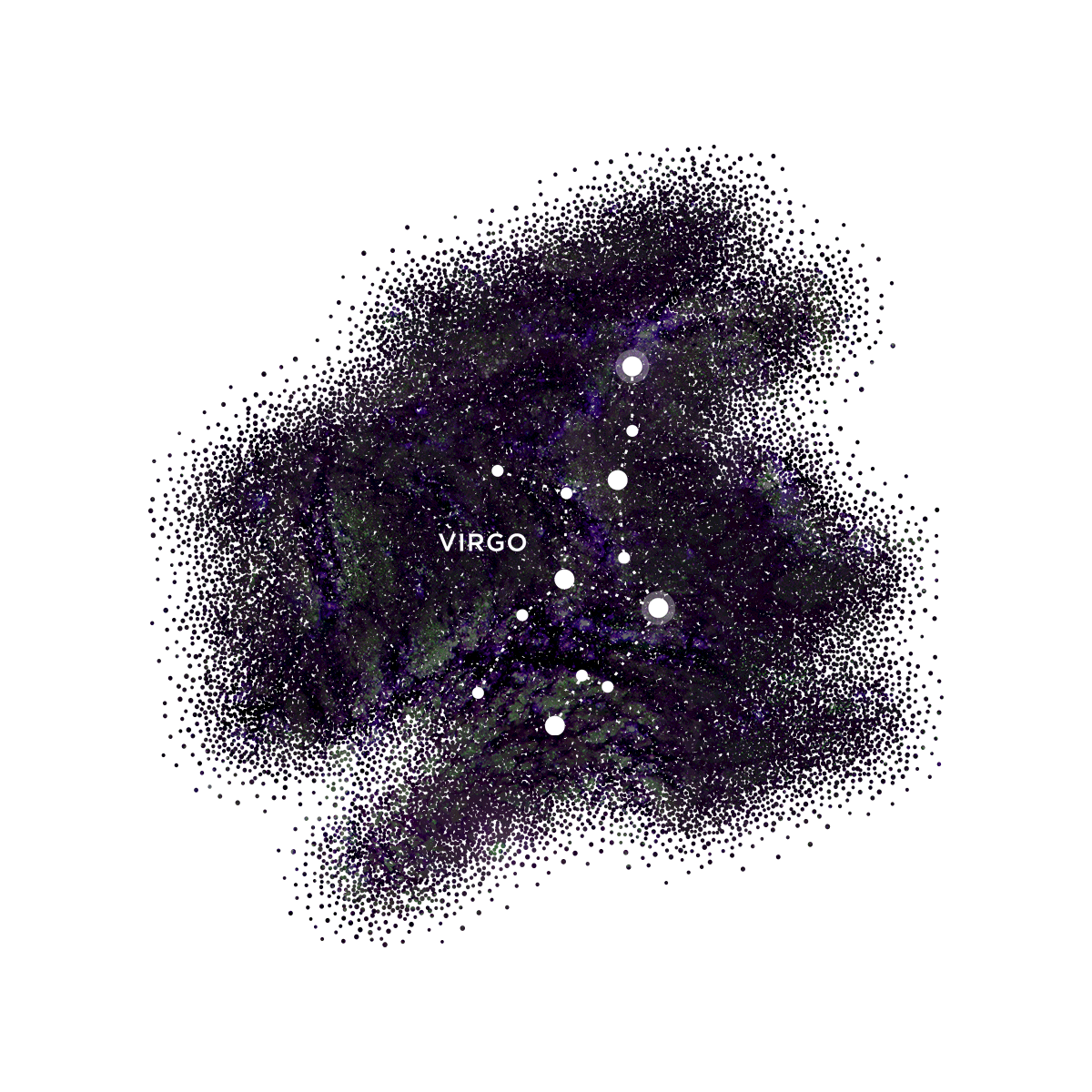 Virgo: Relationships need your attention, dear Virgo. Your ruler is hobnobbing with the Sun and Neptune in your partnership zone, which means it's time to talk it out. This will give you the clarity you need to make healthy decisions. The Full Moon on the 7th illuminates your need to stand on your own two feet. If a relationship is not working, this day may bring an ending. Saturn will also shift gears into Pisces on the same day, opening up a two-year-plus window to get things right with the people that matter. During this period, you'll need to make some hard decisions. Still, you may also see significant maturity with one or more of your most cherished partners. It's also possible a few folks will exit your life, but this will create space to focus on the ones that matter most. Travel beckons when Venus tours your 9th house for a few weeks, starting on the 16th. A second honeymoon? Or a solo journey? Whatever you decide may help cement your love life – or spiritual life. On the week of the 19th, Mercury and the Sun commingle in your house of shared resources, sparking a conversation about what's yours and mine. Once again, you must be decisive, especially when concerned about your honey's earning capacity or spending. Someone has to be the adult – and it's going to be you. The New Moon on the 21st is ideal for a sit down with your financial advisor. Schedule a meeting on that day, and you can begin making a better budget. Get ready for a large-scale career transformation when Pluto saunters into the work section of your chart on the 23rd. If you desire a new career or position, you'll have a long time to make your dream become a reality. Much will be expected of you, but if you apply yourself, you will surprise yourself. Mars in Cancer on the 25th opens up your social life in exciting ways. For example, you might discover a new circle of friends or a hobby that frequently gets you out of the house. It's also possible a frenemy could emerge. If that happens, you won't be too bothered because you're too busy to care.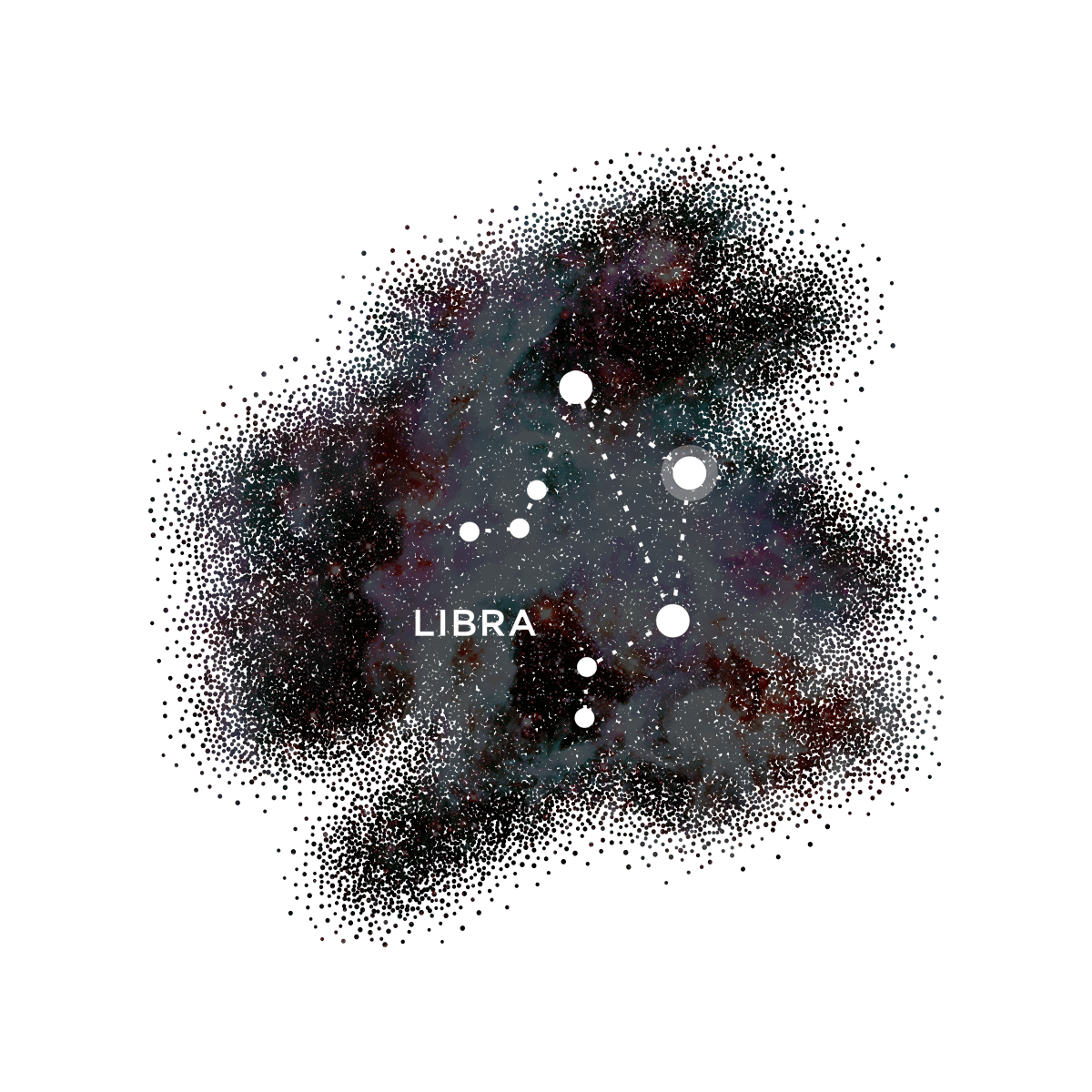 Libra: You may be thrust into a leadership role at work, dear Libra. But no worries: the Sun, Mercury, and Neptune are stacked in your favor at the beginning of March, which means you know how to inspire the dream team. Your words can motivate, so use them often. Set aside the 7th for yourself. The Moon will be Full in Virgo, ideal for working on your mental health. Rest up, look within, or seek wise counsel. This will keep you balanced for the rest of the month. Saturn enters the work sector of your chart on the 7th. Over the next two years, your responsibilities will increase. At times, you'll feel like everything rests on your shoulders. It's also hard to catch a break, but if you accept this load and do your best, there will be a sweet reward at the end of this arduous journey. You'll also want to take excellent care of your health. Make sure you're eating right and getting plenty of rest. Venus brings financial abundance when she heads into Taurus on the 16th. Money seems to appear with ease for the next four weeks. It's also possible your boo may have an opportunity that pays handsomely. Or maybe you get a big tax break! All in all, this is good news for your pocketbook! The week of the 19th finds the Sun and Mercury sitting pretty in your relationship sector. Whether you're single or partnered, this duo delivers heat and fun. It's also a splendid period for improving a situation at the breaking point. The New Moon on the 21st allows for a fresh start. No matter how things have been, this lunation promises better times ahead. (Psst…if you're in the market for a new suitor, this is the best day to update your dating profile.) Pluto will test the waters of the true love section of your chart beginning on the 23rd. Intense sexual encounters and romantic intrigues add spice. However, jealousy could spoil the fun – so keep that in check. This transit is also fab for creative work. If you are an artist, musician, or writer, you will find new ways to express yourself. Your professional ambitions accelerate when Mars begins a six-week tour of your 10th house. If you want to be the top dawg in your industry, be ready to hustle hard. You got this!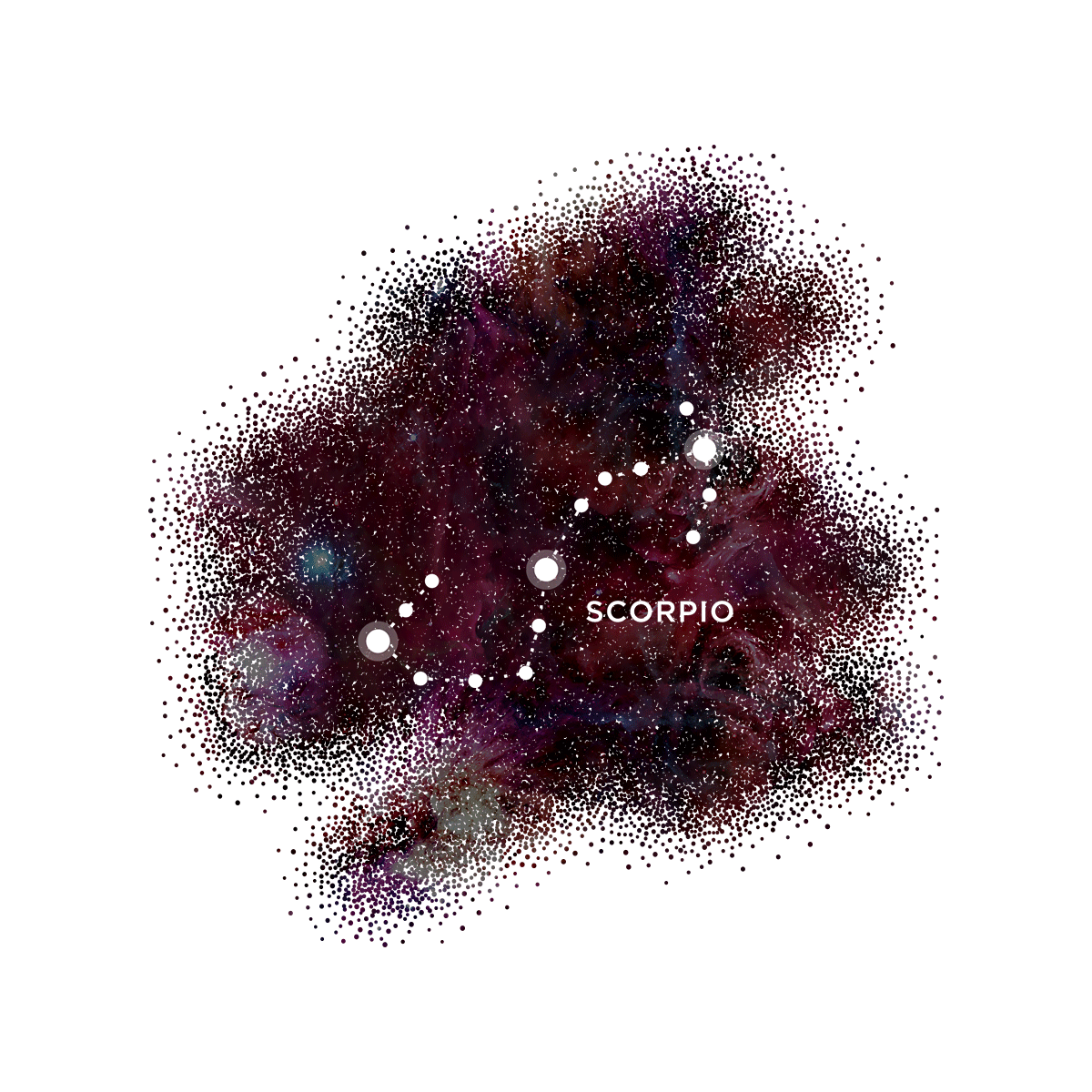 Scorpio: Love is in the air, dear Scorpio! The Sun and Mercury are mingling in the romance sector of your chart as March begins, which means your chance of finding a real connection are stellar. If you're already in a partnership, playful activities help you bond deeply. Schedule a date night on the 7th when the Full Moon lights up the sky in the most beautiful way. Dinner at a fancy-pants restaurant with a view of la luna – swoon! Saturn will make you consider commitment once it heads into Pisces for an extended stay. Do you want to be partnered up? Is your current relationship meeting your needs? Or does the solo life appeal to you? Consider what suits you and be willing to do your part. Venus in your 7th house on the 16th adds more oomph to your love life, making it more likely that you'll enjoy having a companion by your side. All of this lovey-dovey stuff will put a smile on your face. Get ready to shift gears to work the week of the 19th, when Mercury and the Sun put attention on your job. Situations arise that require your leadership. For example, you could be in charge of a significant project. You'll need to find ways to keep your team motivated. Luckily, that won't be hard, especially after the New Moon enters the scene on the 21st. This day removes all doubts and gives you the power to reach goals. It's also possible a new job or position could open up around that day. If that happens, say yes. It might take you in an exciting new direction. Your ruling planets are making bold moves before this month ends, starting with Pluto slipping into your domestic zone on the 23rd. This transit is favorable for home improvement projects and releasing unhealthy family dynamics. Tear up the roots, lay a new foundation, and rewrite your family of origin story. Think of it as your time to "clean house," literally and figuratively. Mars, your other ruler, dances into Cancer on the 25th. Suddenly, your urge to hit the road heats up. Grab your passport, book that trip, and you'll return with a refreshed frame of mind. Overall, this month is yours for the taking!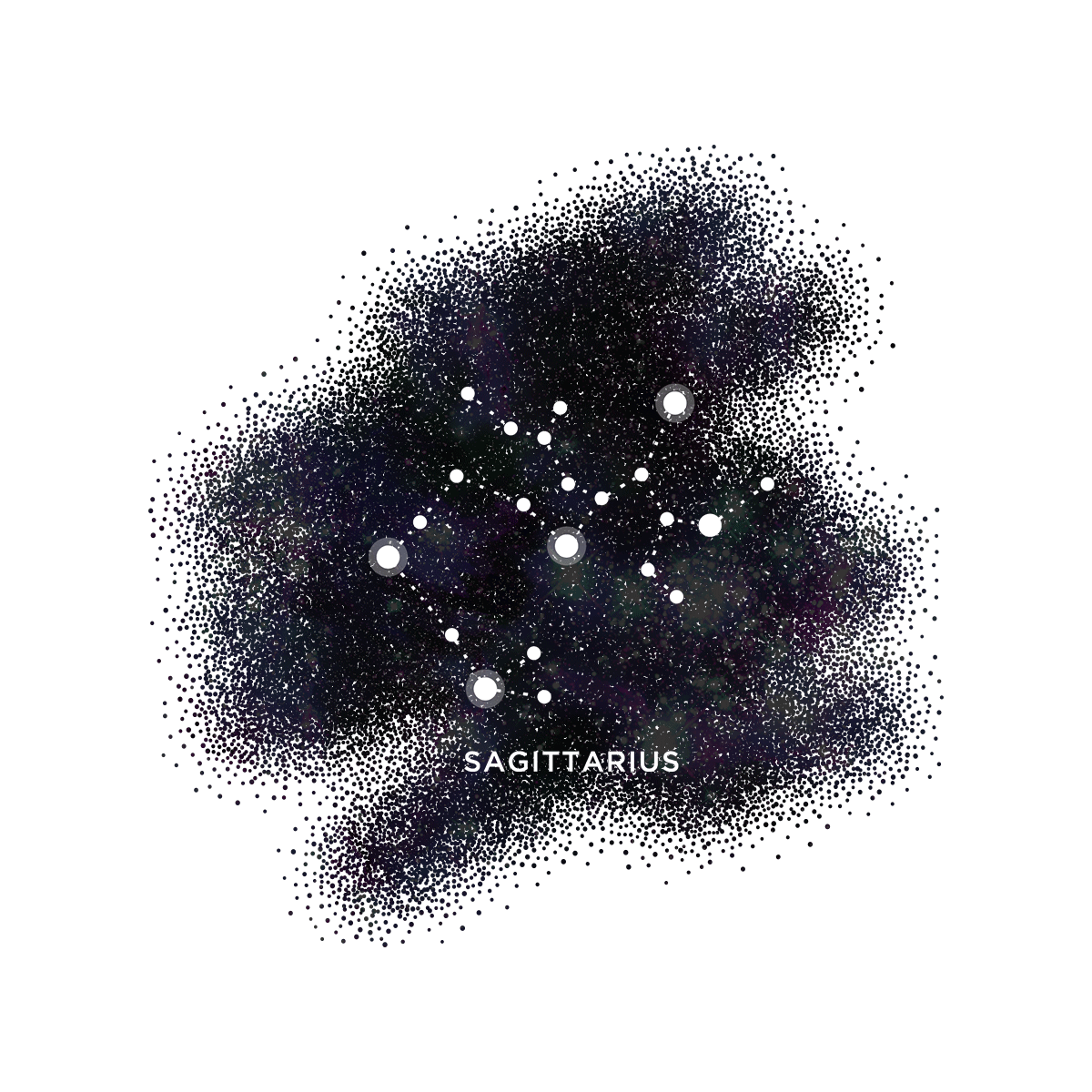 Sagittarius: You're the zodiac's wanderer, dear Sagittarius. But you might be homebound this month due to the Sun, Mercury, and Neptune taking up residence in the domestic section of your chart. Connecting with the family or cleaning up your lair proves to be satisfying, especially if you've been absent for a spell. Some Archers may purchase property now – or welcome new family members. It feels good to get that nest cozy and full, doesn't it? Accolades for a job well done are yours on the Full Moon, which happens on the 7th. Celebrate your accomplishments – you deserve all the praise! The 7th also puts Venus in your work zone, a transit that guarantees harmony on the job. If there has been tension with coworkers, your diplomacy will pay off for the rest of March. Mercury and the Sun dive into your 5th house the week of the 19th, amplifying your chances for love. If you're single or partnered, this is a sweet few weeks to make a deep connection. Look out for opportunities to wine and dine – and have FUN. The New Moon on the 21st could signal a new level for some relationships – or a baby. After years of trudging through your financial sector, Pluto leaves for the journey to the center of your mind on the 23rd. This transit is like a roto-rooter for your brain, excavating old stories, conditioning, and negative thoughts to clear them away. It's also fantastic for short trips, education, or dealing with sibling issues. (Psst…if you're a writer, get prepared to pop out tons 'o content!) Lastly, Mars will be in Cancer on the 25th, igniting a six-week period for organizing your long-term finances. If security is on your mind, there is no better time to talk with a financial advisor or to begin a debt repayment plan. No matter where you are at the moment, you CAN create divine order for your future.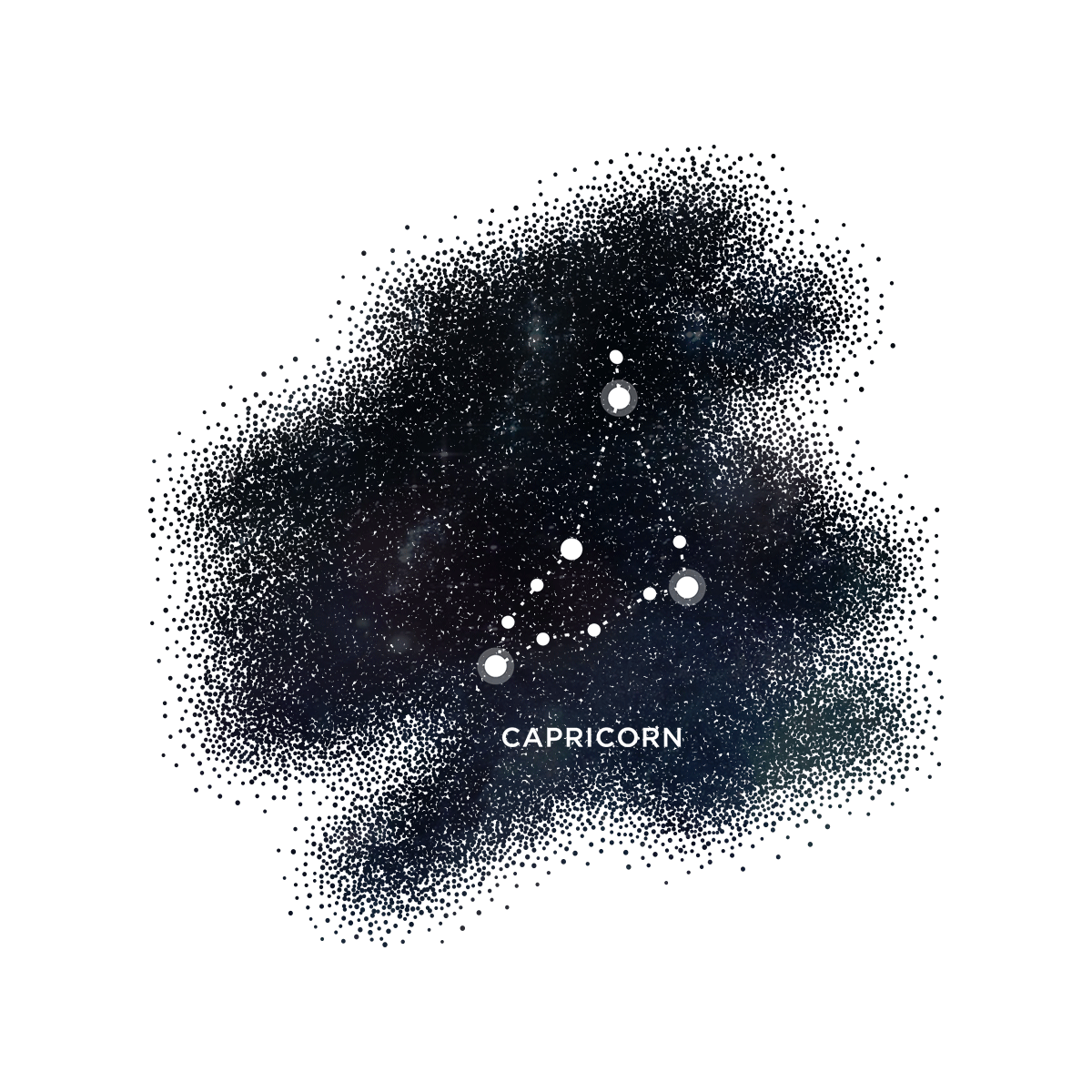 Capricorn: March feels like a major change for you, dear Capricorn. That's because your ruling planet, Saturn, will slip into your house of mind on the 7th, setting you up for three years of serious study. You're already the stoic type, but this transit will amplify that side of you. This can be a plus if you're a student, writer, or researcher. However, it can sometimes create a dour mindset – try not to lose your sense of humor. The other big news: Pluto is moving out of your sign on the 23rd and into your money zone. It's been in Capricorn since 2008, and you've metamorphosed during this period. Pluto will dip briefly back into your sign this summer and next fall to smooth any rough edges. Then it will work magic on your finances for the next decade plus. If you don't like where you are at this time, you have the opportunity to completely transform your money situation. A good date for a trip happens on the 7th's Full Moon. Take a time out as far from home as you can. It will clear your mind. Romance gets an upgrade when Venus slides into the true love section of your chart on the 16th. If you're single, you might meet the one. Already in a relationship? Expect to be wooed and fussed over. You might even receive some luxe gifts (you love being spoiled, don't you?). Get your next in order when the Sun and Mercury settle into your 4th house for a few weeks, beginning the week of the 19th. Spring clean the heck out of your surroundings with a good declutter and scrub down. If you are in the market for new digs, the New Moon on the 21st is ace for purchasing property. Relationships catch fire when Mars sails into Cancer on the 25th. The sizzle is real – but watch out that your temper doesn't turn little things into a raging bonfire. There is a fine line between throes of passion and tantrums. Know the difference.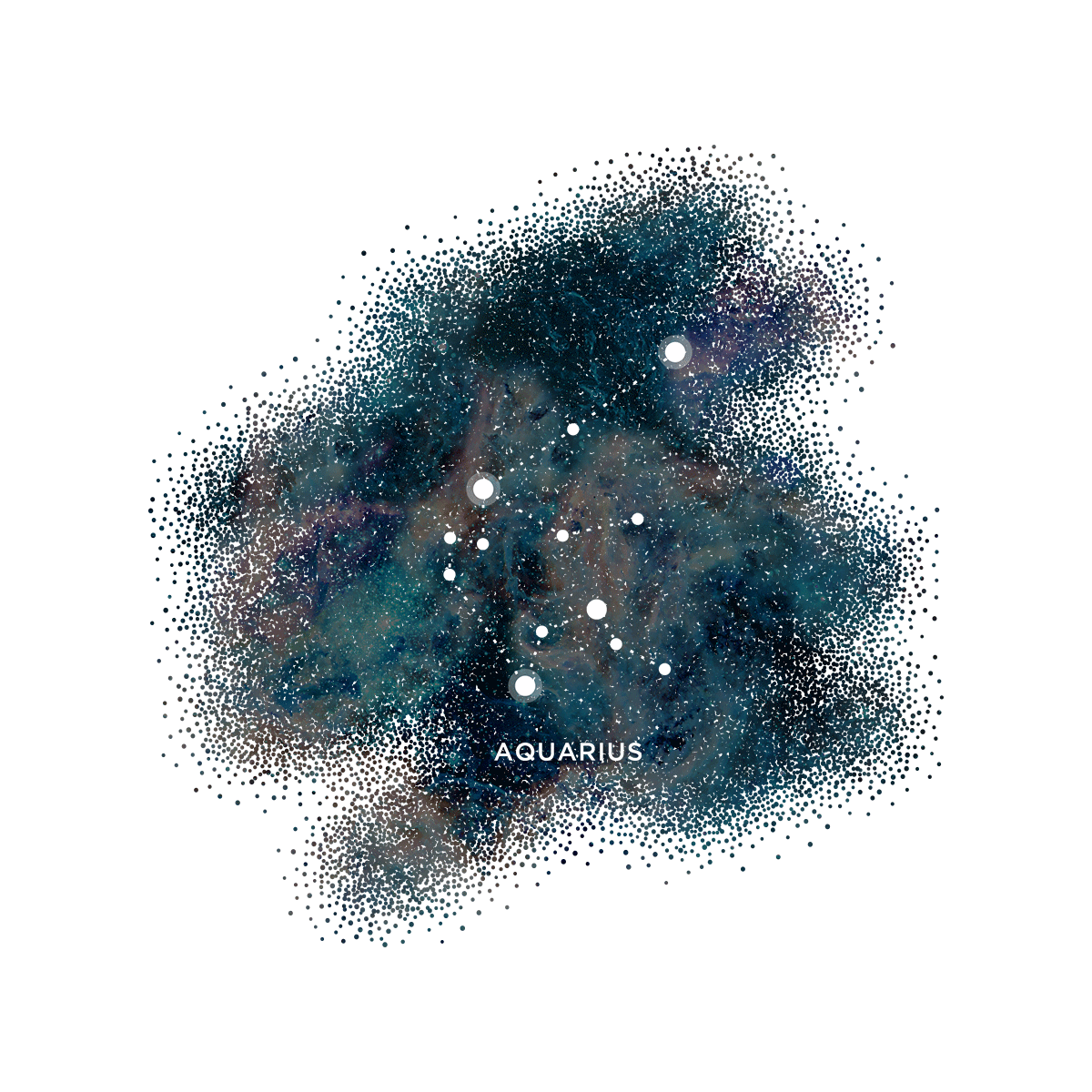 Aquarius:

This month pushes you in new directions, dear Aquarius. Your ruling planet, Saturn, leaves your sign on the 7th, completing a three-year odyssey of working on yourself. It hasn't been easy, but you've grown so much. Once Saturn joins Mercury, the Sun, and Neptune in your money zone, you'll have about three years to get your financial act together. That day also puts the Full Moon in the joint resources section of your chart, which brings clarity around taxes and loans. An appointment with your financial advisor around that day could help you make wise decisions in the future. Invest in your nest when Venus prances into your domestic zone on the 16th. Purchase new appliances, furniture, or art. Make your home as gorgeous as you like through home improvement projects or landscaping. You'll be ready to invite folks over to admire your crib when the weather warms up. Mercury and the Sun will be visiting your 3rd house beginning on the week of the 19th. This opens up the possibilities for many short trips and dynamic conversations (including gossip!). Take a quick journey on the 21st when the New Moon glows up. It's the perfect day for a fun getaway. The big news: Pluto dunks into your sign on the 23rd, stimulating your intuition and setting you up for a large-scale transformation. Major changes in your self-image and way of operating are on the way. You are gearing up to step into your power. But do note: this period will be a brief intro. Pluto slides back into Capricorn on June 11th, which allows for all the navel-gazing you need before the real metamorphosis commences on January 20th. Work drama heats up when Mars enters Cancer on the 25th. Coworkers could be spoiling for a fight, and tension could escalate. Take the leadership role and squash those beefs. Someone needs to keep the peace!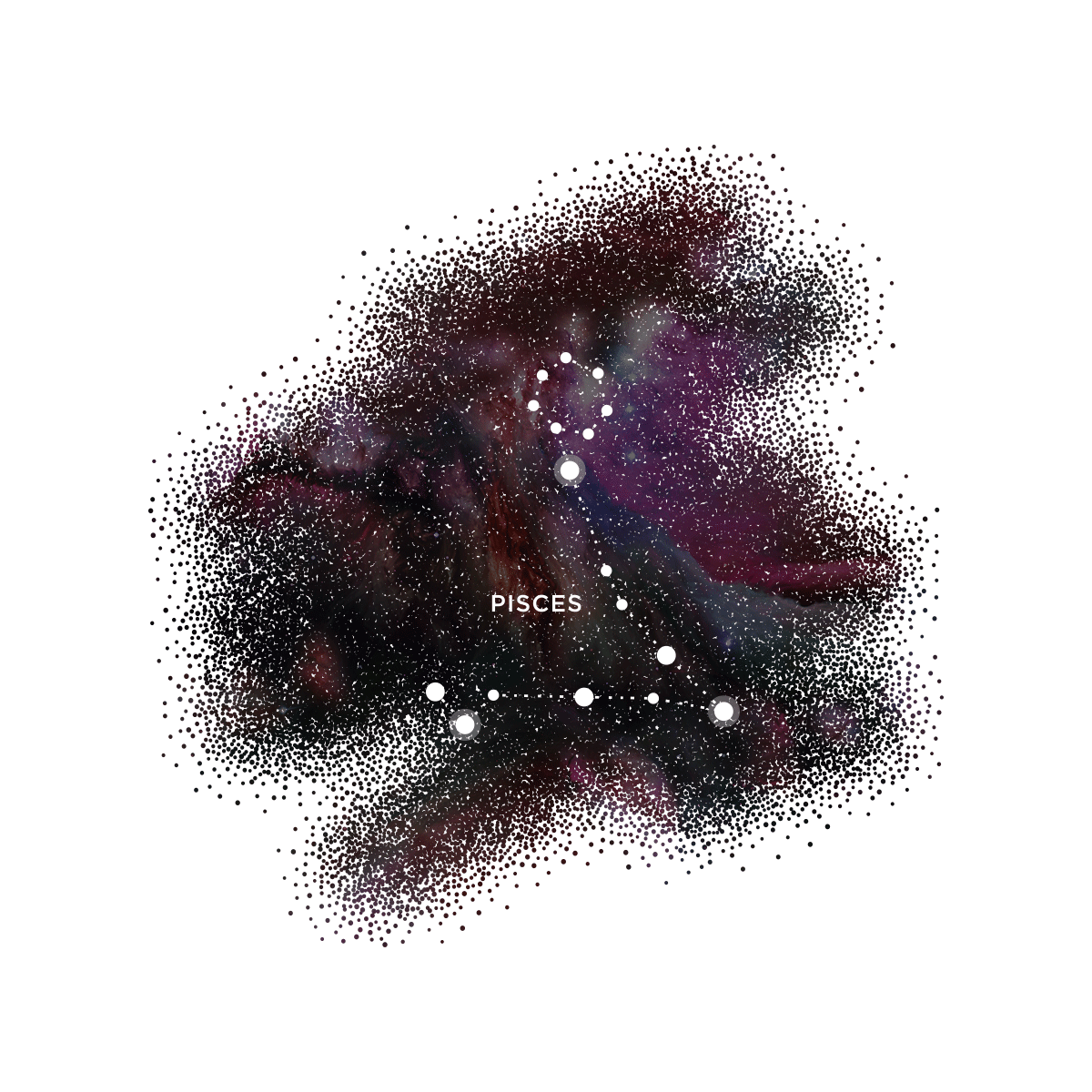 Pisces: You are on the cusp of a massive identity shift, dear Pisces. Mercury partners up with the Sun and Neptune on the 2nd, a trio that allows your mystical best to come forward. The Full Moon on the 7th indicates it's time to stand on your own as an individual. You can be codependent, but this lunation helps cut the ties. The big news: Saturn enters your sign on the 7th for a two-plus year stay. During this transit, you'll become more self-reliant and grounded. This doesn't mean you'll lose your free-spirited ways; instead, you'll start to experience new maturity levels. Greater responsibilities will be placed on your shoulders, allowing for new levels of growth. Your creativity sparkles when Venus tours your 3rd house for a few weeks, starting on the 16th. Inspiration will be all around you. This transit is also splendid for flirting – if you're available, make sure you get out there and bat those lashes! The third week of the month puts Mercury and the Sun into the earned income section of your chart, amplifying your ability to bring in the bucks. The New Moon on the 21st is ideal for starting a new side hustle or approaching the boss for a pay upgrade. Work your magic, and that dough will rise! Pluto settles into your privacy and self-undoing sector on the 23rd, a transit ideal for meditation, therapy, and spiritual practices. The answers you seek will be within you – and if you are willing to engage in inner work, you could have profound insights that change your life. Mars in Cancer on the 25th finds more action in the love arena. All that flirting is getting ready to pay off! Hubba hubba!

Hey you! I have a free series for astro-newbies: Star School.
I've also got a book you might want to check out: Astrology For Real Life – A No B.S. Guide for the AstroCurious.
My newest book: Twist Your Fate: Manifest Success with Astrology and Tarot.
Astro-Biz Digest
Hey! Want to find out the optimal dates for everything on your business to-do list? Check out The Astro-Biz Digest. It's a forecast + planning guide especially for entrepreneurs. YAY!