Cover Your Ass-Trology with Monthly Astrological
Forecasts and Horoscopes!
OCTOBER 2021
October starts off on a slow groove with a bit of funk thrown in thanks to all the outer planets and Mercury being retrograde. This means you'll want to approach the first few weeks with caution. Rather than taking bold actions, being mindful is the way to go.
Also, if it feels as if the world is regressing, we will be ready to fight the good fight with fierceness by this month's end. Consider your role in the war against ignorance, hypocrisy, and oppression. What are you willing to do for justice and equality? Then, as the weeks unfold, you can find your mission and do your part.
The New Moon in Libra on the 6th hints at changes in current relationships. A situation may begin to improve – or a new paramour may emerge. Hold off on making any decisions until the end of the month. Hastiness may lead to regrets.
The 6th also finds Pluto stationing direct. You've had ample time to reflect on your relationship with power. What did you learn? Have you been giving it away to others or control freaking your way through life? If you focus on the takeaways, you may be able to create real transformation going forward. The key: let it go.
Freedom and adventure become themes when Venus prances into Sagittarius on the 7th. This transit creates restlessness, which could manifest as romantic impulse. Wanderlust is elevated, with a big emphasis on lust. If you're single, these few weeks could bring all sorts of exciting situations. Try anything once, and you might discover a few new flavors. Already partnered? Make sure your eyes don't roam too far. Unless you've got an agreement with your boo, it's best to shake things up in the bedroom rather than chasing new trails 'n tails.
Start building new structures when Saturn turns direct on the 10th. Create solid boundaries, organize your work life, and get involved with your community. If you felt disorganized this summer, fall will provide opportunities to get it together.
Lucky Jupiter will be direct on the 18th in the wee hours of the day. Suddenly, the wheels are turning in a better direction. It's time to undo the chaos of the past few months – and the opportunities for progress will become clear. You may see things begin to move in your life too. So if you felt stuck on autopilot, get ready to roll!
FINALLY: After weeks of tomfoolery, Mercury stations direct on the 18th. Travel resumes with fewer problems, communication straightens out, and tech glitches ease up. If you put contracts or purchases on hold, proceed with confidence. (Psst…you can go ahead with legal affairs too.)
Clean way all the old crap of 2021 when the Full Moon in Aries arrives on the 20th. A fresh start is possible, but only if you're willing to give the stale stuff a kick in the arse. Use this day to assess what or who needs to go. If anything or anyone has been a hindrance to your growth, you can see it now – and take action.
Put your summer gear away, pull out the sweaters and your Halloween costume when the Sun creeps into mysterious Scorpio on the 23rd. The following weeks are most excellent for going deep, researching all the possibilities, and getting the dirt. You can ferret out information – or find ways to bury certain things you don't want to get out. Watch out for a tendency to get vindictive, though. Just because someone else is showing their ass doesn't mean you have to kick it.
Mars in Scorpio on the 30th brings the muscle to move mountains and forge profound connections. Desire leads the way – what you want is possible. Focus on your wants – and keep going. This is an "all or nothing" vibe – be prepared to walk away if you can't have it all. This transit can bring the intensity up a million notches – if the heat gets too much in any situation, cool off before making a decision. It's too easy to lose your objectivity if you don't.
Finish 2021 strong with The Tarot Lady's Ultra-Deluxe Superfly Astrology Guide for 2021!
Psst…If astrology leaves you confused AF, you need to get my book: Astrology For Real Life – A No B.S. Guide for the Astro-Curious. Available everywhere books are sold!
Annnndddd here's your personal monthly horoscopes: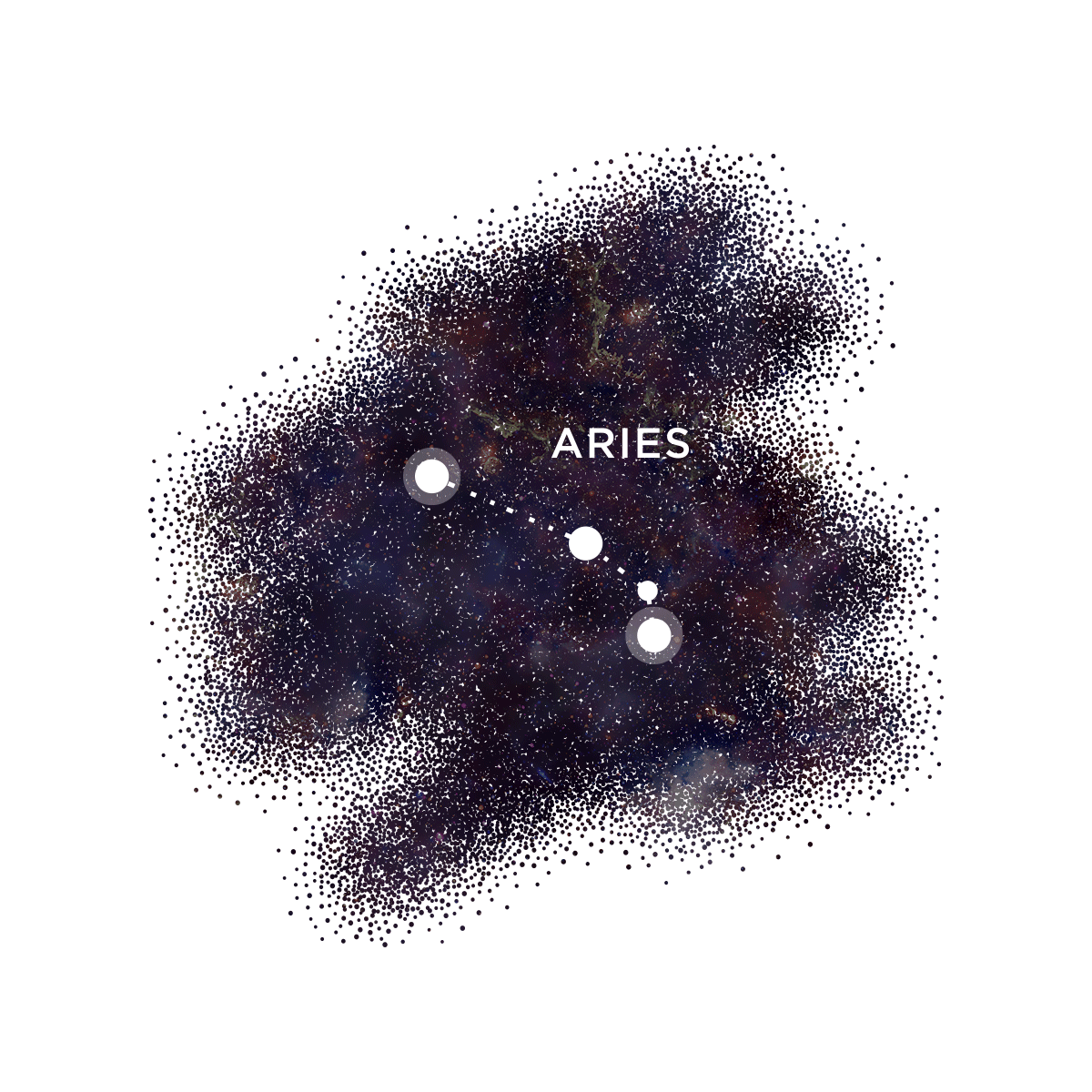 Aries:

Relationships will test your last nerve, dear Aries. The build-up of planets in your partnership zone plus Mercury retrograde creates tension galore. But the New Moon on the 6th opens up the door for renegotiating your way through the drama. Set your sights on travel once Venus progresses into your 9th house on the 7th. Make plans but hold off on hitting the road until Mercury and Jupiter station direct on the 18th. Once they are spinning right, you can jet off for some much-needed vacay time. Assert your independence when the Full Moon lands in your sign on the 20th. Cut ties with anyone who's trying to hold you back. If you've been getting in your own way, this day allows you to end self-sabotage once and for all. Romance deepens once the Sun glides into the intimacy sector of your chart on the 23rd. But the big news: your ruling planet Mars will join forces with the Sun on the 30th – and together, they create a dynamic duo for sex and money. The heat is on, your hustle is strong, and you're about to get lucky in more ways than one.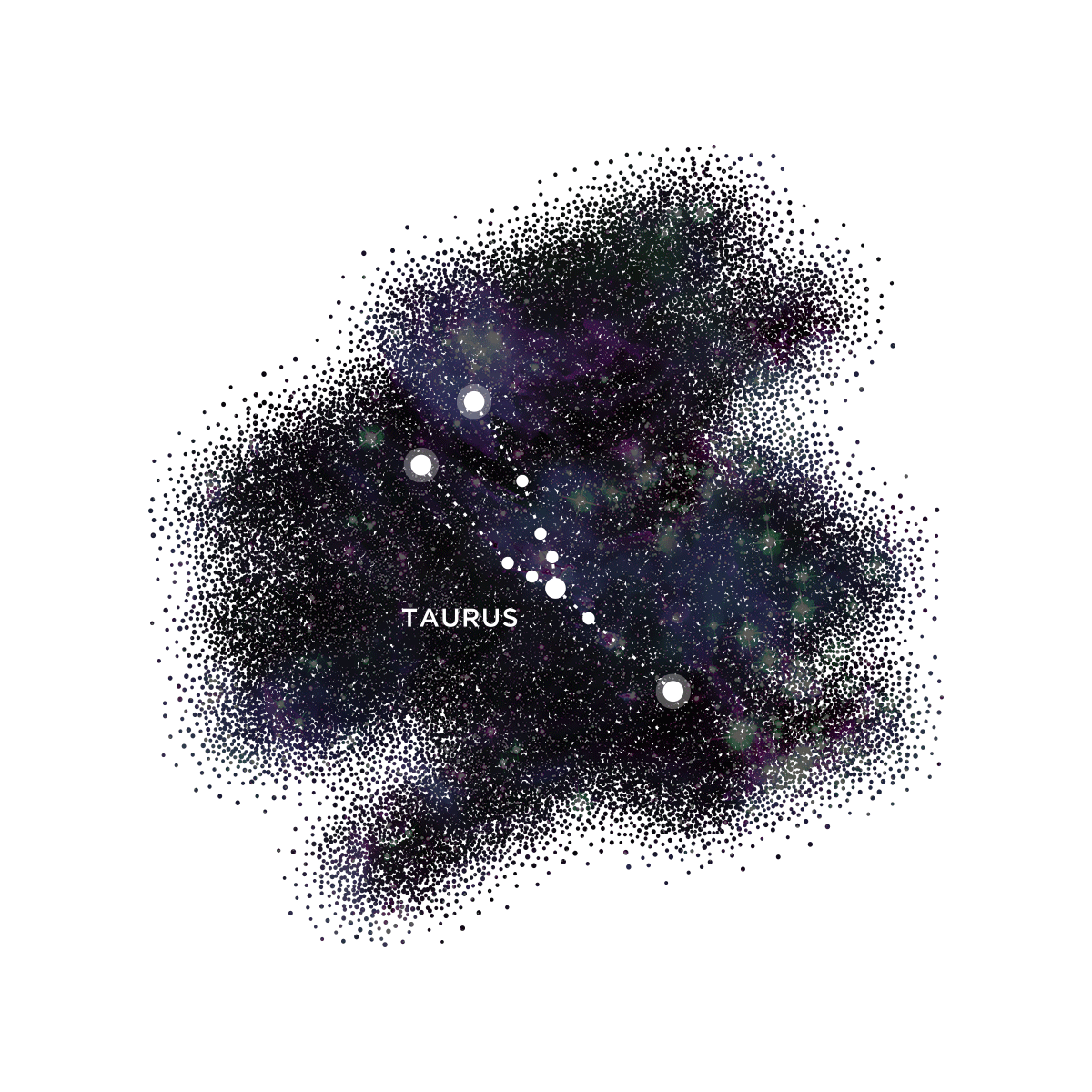 Taurus: Your ruling planet, Venus, is holding court in your relationship zone, which adds sweetness to love matters, dear Taurus. Focus on all the trappings: satin sheets, flowers, love notes, and long dinners by candlelight. Meanwhile, a cluster of planets in your work sector elevates stress. A New Moon on the 6th illuminates fresh ideas and a possible exit. But hold off on making bold moves until Mercury is direct on the 18th. Once that happens, you are free to grow or go. The urge to merge deepens when Venus slips into your 8th house on the 7th. No matter what's happening at work, love remains steamy – and the perfect outlet. The Sun will dance into your 7th house on the 23rd, and Mars will follow suit a week later. This adds additional heat to romance. The weather may be cooling down, but you're getting all the heat. No tricks, all treat.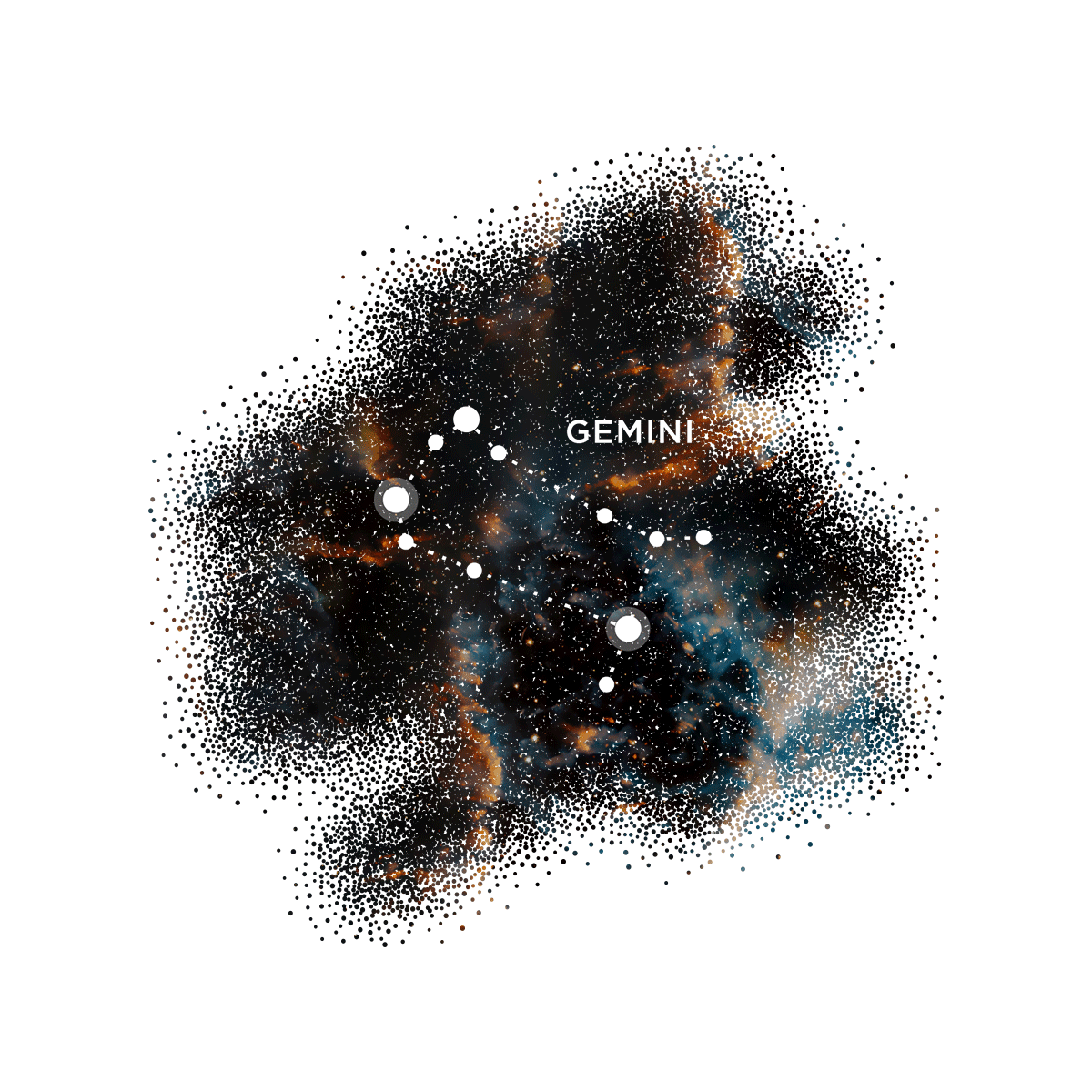 Gemini: Start your month off on a slow groove, dear Gemini. Your ruling planet, Mercury, is retrograde for the first three weeks – the perfect excuse to hit pause. This is especially vital in romance – before you make a move, give yourself time to explore the situation further. The New Moon on the 6th could deliver helpful insights, which could impact your decision. Venus in your relationship sector on the 7th sweetens the energy, making it easier to open your heart. You can express your desires with candor. Once Mercury stations direct on the 18th, you can proceed with confidence. Throw an intimate celebration on the 20th's Full Moon. Share your recent wins (and romantic news) with your besties. As the month comes to a close, the Sun and Mars will move into your work zone, which may put you into a leadership role. You are SO ready for this. Take charge, lead with enthusiasm, and encourage your team to level up! By the time the year ends, you could be in the coveted spot with plenty of pats on your back.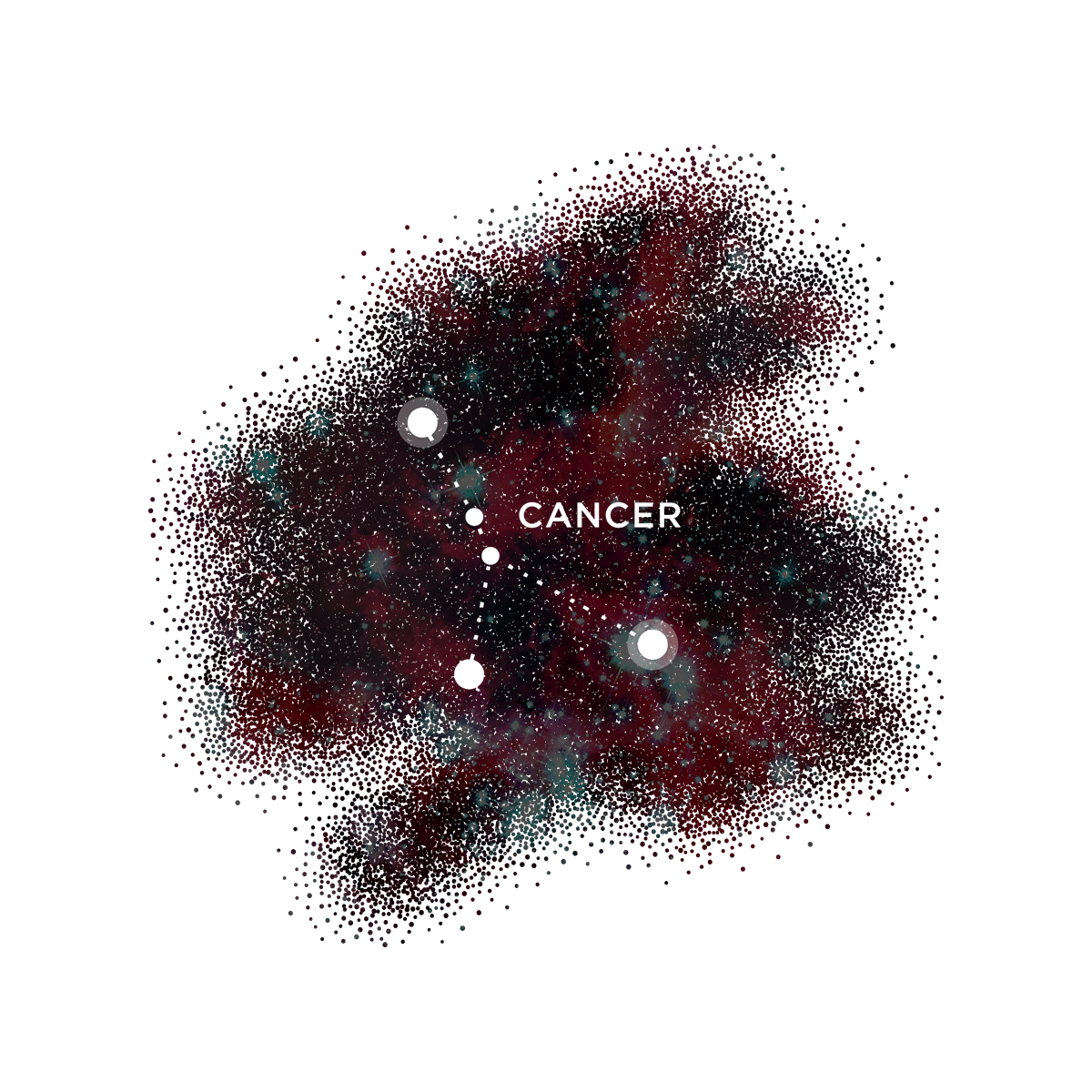 Cancer: Home and family are your everything, dear Cancer. The challenges in October will be centered around keeping the peace in your household. Mercury retrograde promises to make this frustrating. Communication breakdowns could test your patience – and more than one member of the fam will be itching for drama. Set boundaries – and be ready to enforce them. The New Moon on the 6th could provide an opportunity to purchase a new house or update your current pad. It's OK to research but hold off on starting the process until Mercury stations direct on the 18th. At that time, most of the outer planets will be direct too – which clears the path for your dream home! Celebrate a win at work when the Full Moon puts the spotlight directly on you. This occurs on the 20th – rest assured, all the accolades coming your way are richly deserved. Romance heats up when the Sun and Mars join forces in your 5th house at the end of the month. Suddenly you're getting a lot more action – and this proves to be the perfect distraction from those pesky family members who seem hell-bent on keeping the petty stuff going. Let them make war while you make love!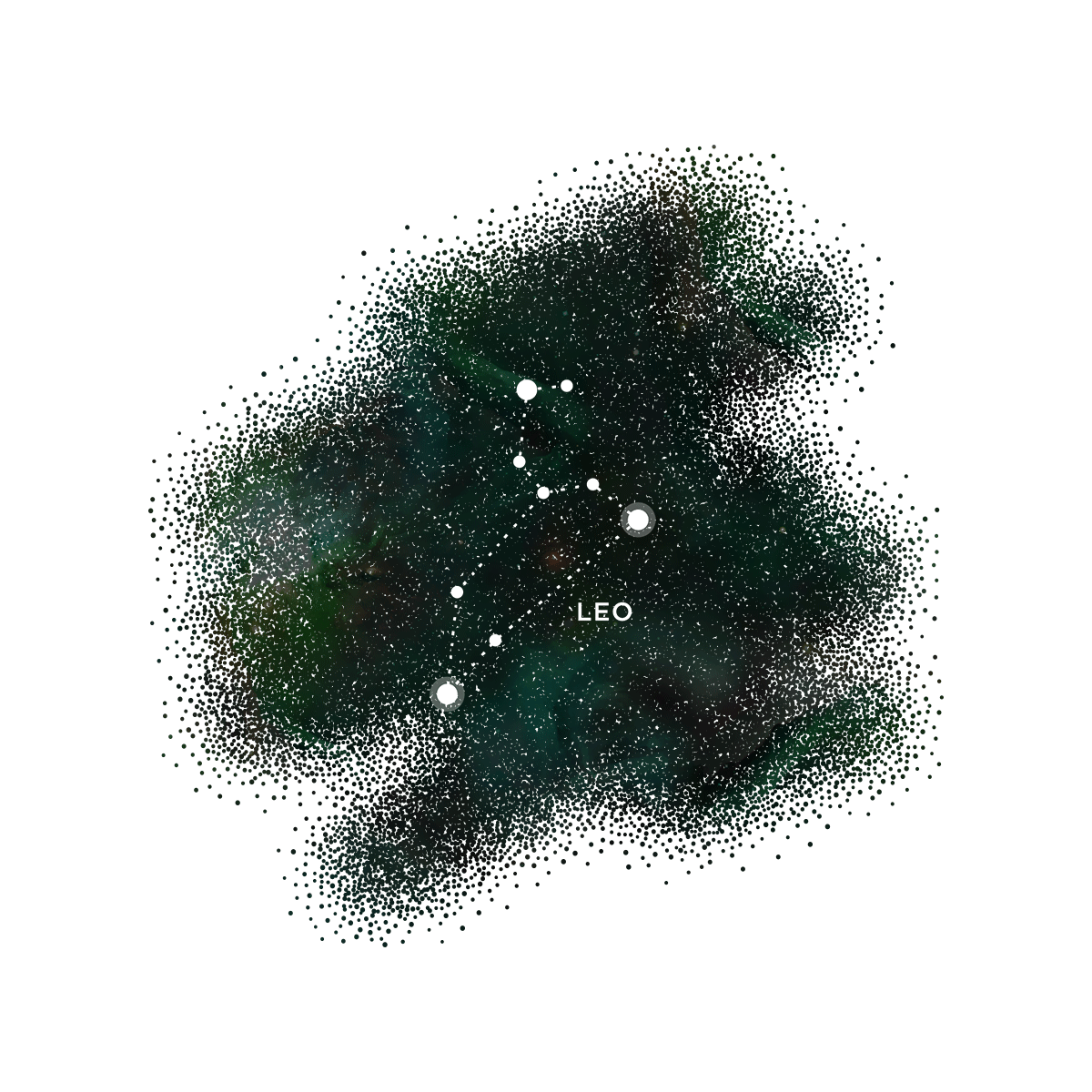 Leo: You've got a lot to say, dear Leo. A bevy of planets, including your ruler, the Sun, are canoodling in your communication zone – which makes it tempting to ROAR. But before you grab the mic, keep in mind that Mercury is retrograde until the 18th. Choose every word with care if you wish to avoid drama. The New Moon on the 6th brings clarity – the information you receive this day could impact your decisions. Romance is on the rise once Venus settles down in your 5th house on the 7th. Your attraction powers are elevated, which is fab if you're single. Already partnered? Cooler nights mean more snuggling at home. Yum. By the time Mercury stations direct on the 18th, you're able to convey your feelings with ease. Whether you're saying "I love you" or sharing your bold ideas at work, every word has power. Grab your passport and jet off for a spontaneous getaway on the 20th's Full Moon. Better yet: bring a partner and make it an amorous adventure! Focus on the home when the Sun and Mars make a conga line into your domestic zone at the end of the month. A spooky Halloween shindig at your crib ends the month on a merry (or scary) note!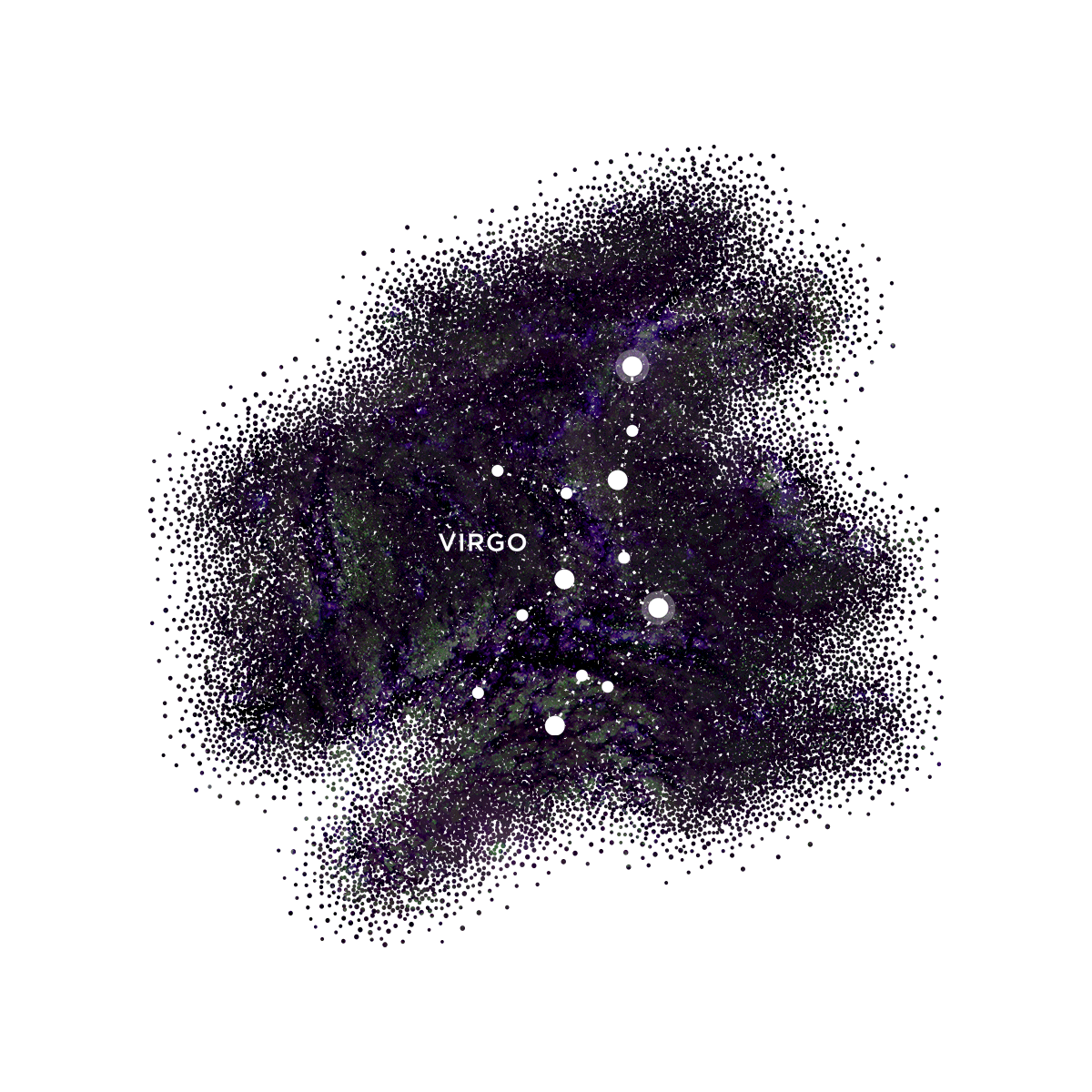 Virgo: This is the perfect month to reorganize your finances, dear Virgo. Your ruler, Mercury, is retrograde until the 18th in your money zone along with the Sun and Mars. This gives you the ability to see where you need to course-correct – and the discipline to change your habits. The New Moon on the 6th reveals a new source of income. It can alter your situation for the better. Make your home a romantic retreat once Venus plants herself in your 4th house on the 7th. A coat of paint, new pillows, smoky incense, and plenty of candles could add a sexy vibe to even the humblest nest. Get it ready for the Full Moon on the 20th. This lunation will be happening in the intimacy sector of your chart, which means it's the perfect evening to get it on! Yeah, baby! You might be itching for a road trip once the Sun and Mars dart into your 3rd house at the end of the month. A fall foliage adventure may be in order. Gas up the car, plug in your GPS, grab a pumpkin spice latte, and head north for all the pretty colors!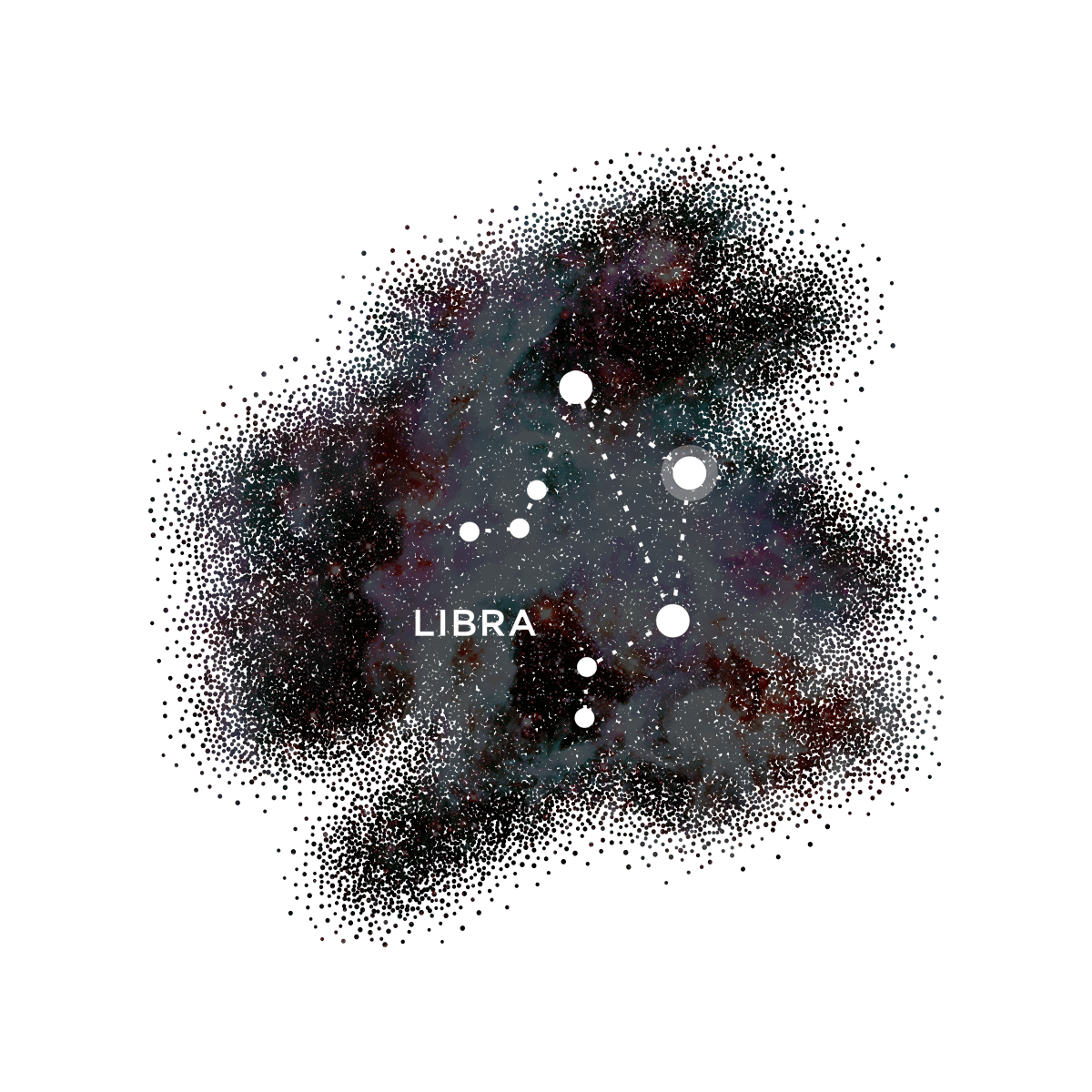 Libra: Mercury may be retrograde, but that won't get in the way of your fabulousness, dear Libra. The Sun is shining brightly in your sign, Mars gives the willpower, and the New Moon on the 6th casts a bright glow on you. Sure, you may put your foot in your mouth, but if they're Louboutins, you'll still manage to look like a million bucks! Your ruler Venus will be making a pit stop in your communication sector starting on the 7th. This transit allows you to flirt your way out of any mishaps. In other words: you can do no wrong this month! Once Mercury stations direct on the 18th, you'll be strutting about like you own the place while everyone else is still trying to figure out their bearings. You've got this! The Full Moon on the 20th brings a relationship to a crescendo. You might be ready to commit – or call it quits. Whatever decision you make that day feels crucial – so choose wisely. Your ambition for cash gathers steam when the Sun and Mars waltz into your 2nd house the final week. As you cruise into October, your hustle is fierce – and your dough is about to multiply.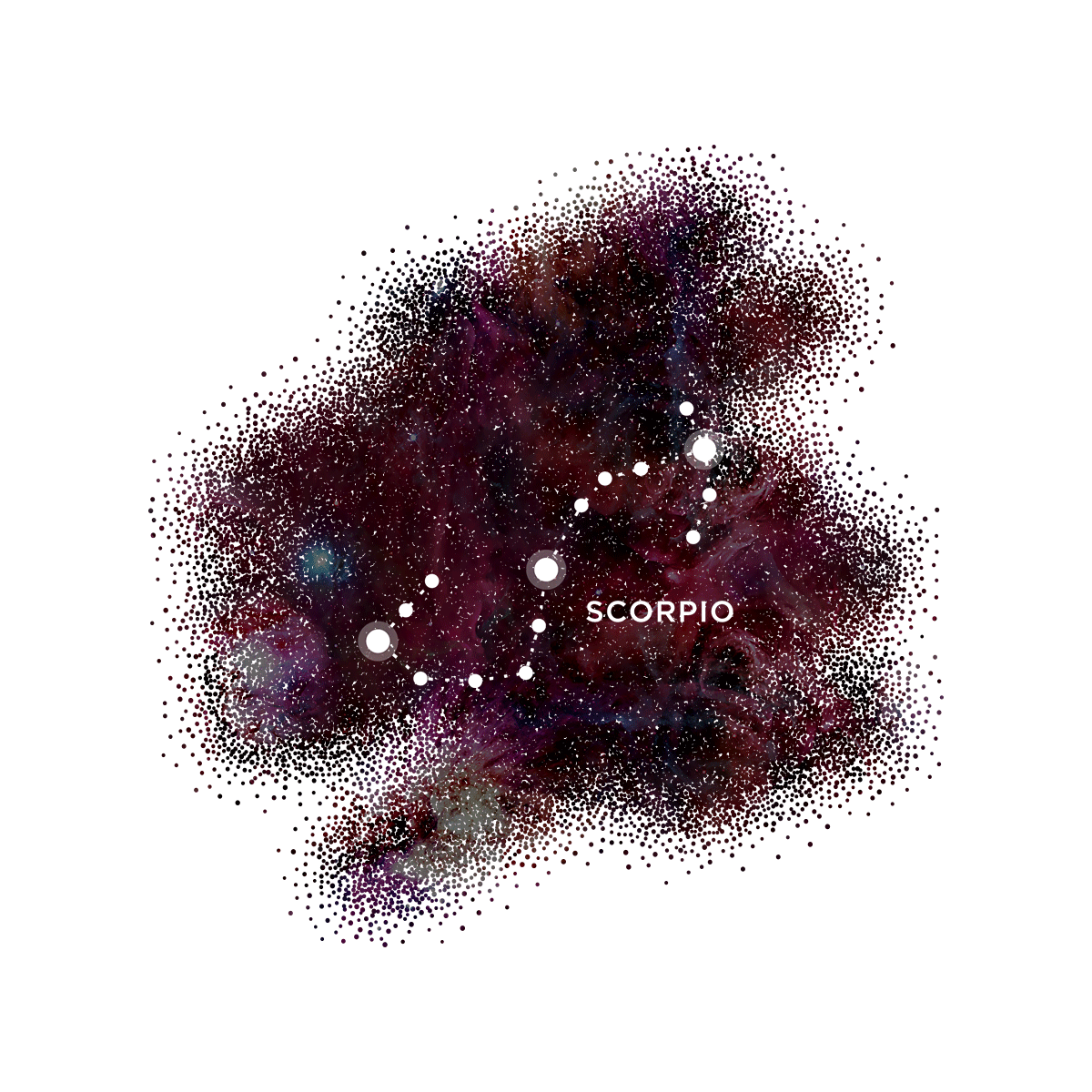 Scorpio: You're the most private sign in the zodiac, dear Scorpio. So no surprise to see you hunkering down as your birthday looms. A bevy of planets resting in your 12th house as the month begins is so, so good for hibernation. While everyone else is duking it out, you're away from the fray – and avoiding Mercury retrograde nonsense. WISE. The New Moon on the 6th is perfect for spiritual cleansing. Take the day off, meditate, pray, or visit your therapist. Above all, be ready to let go of something or someone that's been holding you back. Finances improve when Venus advances into your money sector on the 7th. Suddenly, you're attracting cheddar like an extra-large pizza. If you've been in a dry spell, get ready to make it rain! Once Mercury stations direct on the 18th, you'll be prepared to emerge from your sanctuary. Clean up your habits when the Full Moon arrives on the 20th. There is no better time to ditch the ciggies and start a new regime. You can do this! Scorpio season kicks in on the 23rd when the Sun creeps into your sign. You're in your element for the next four weeks. Better yet: your ruling planet Mars will be in your sign on the 30th. Now you've got the spotlight and the muscle to accomplish every goal and steal the limelight. This is your time to shine on like the brightest star in the sky. Yay!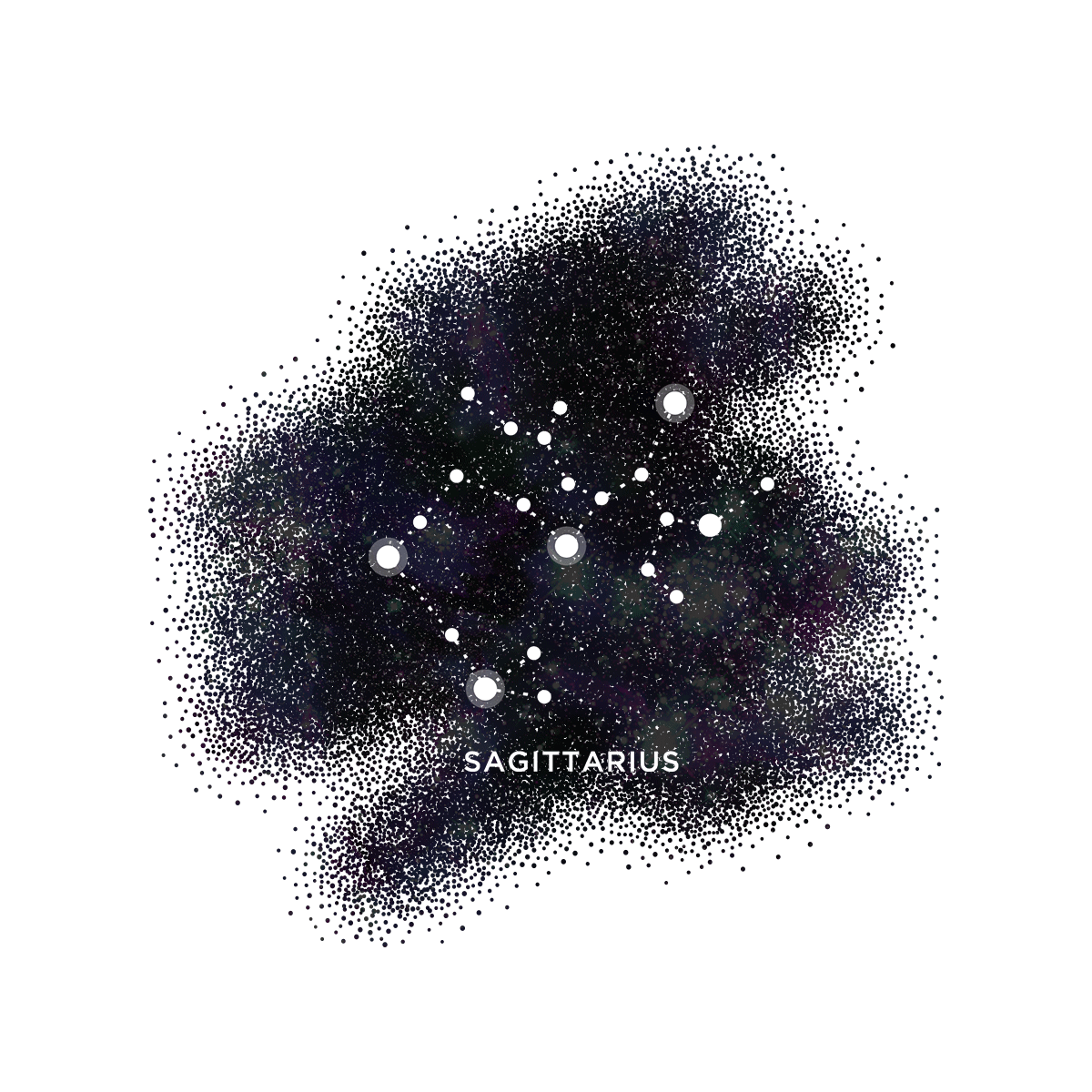 Sagittarius: Your social circle is keeping you busy…and frustrated, dear Sagittarius. While it's nice to hobnob with your besties, Mercury retrograde will shine a light on frenemies. You may need to let go of a pal or two. That becomes easier when the New Moon arrives on the 6th. Suddenly you see who's real and who's not. Clear away the fake friends, and you'll have more space for the ones that matter. Your charm is on full display when Venus struts into your sign on the 7th. This gives you the power to attract whatever you want. Bat your lashes and work it! Once Mercury stations direct on the 18th, you'll be flitting about from one cool scene to another. The Full Moon on the 20th might bring a change in your romantic status. This could be a commitment or a new love. As the month winds down, the Sun and Mars will nestle in your 12th house of rest. Time spent in quiet activities will refuel you. Make time for you – and you'll be ready to rise when Sagittarius season commences next month.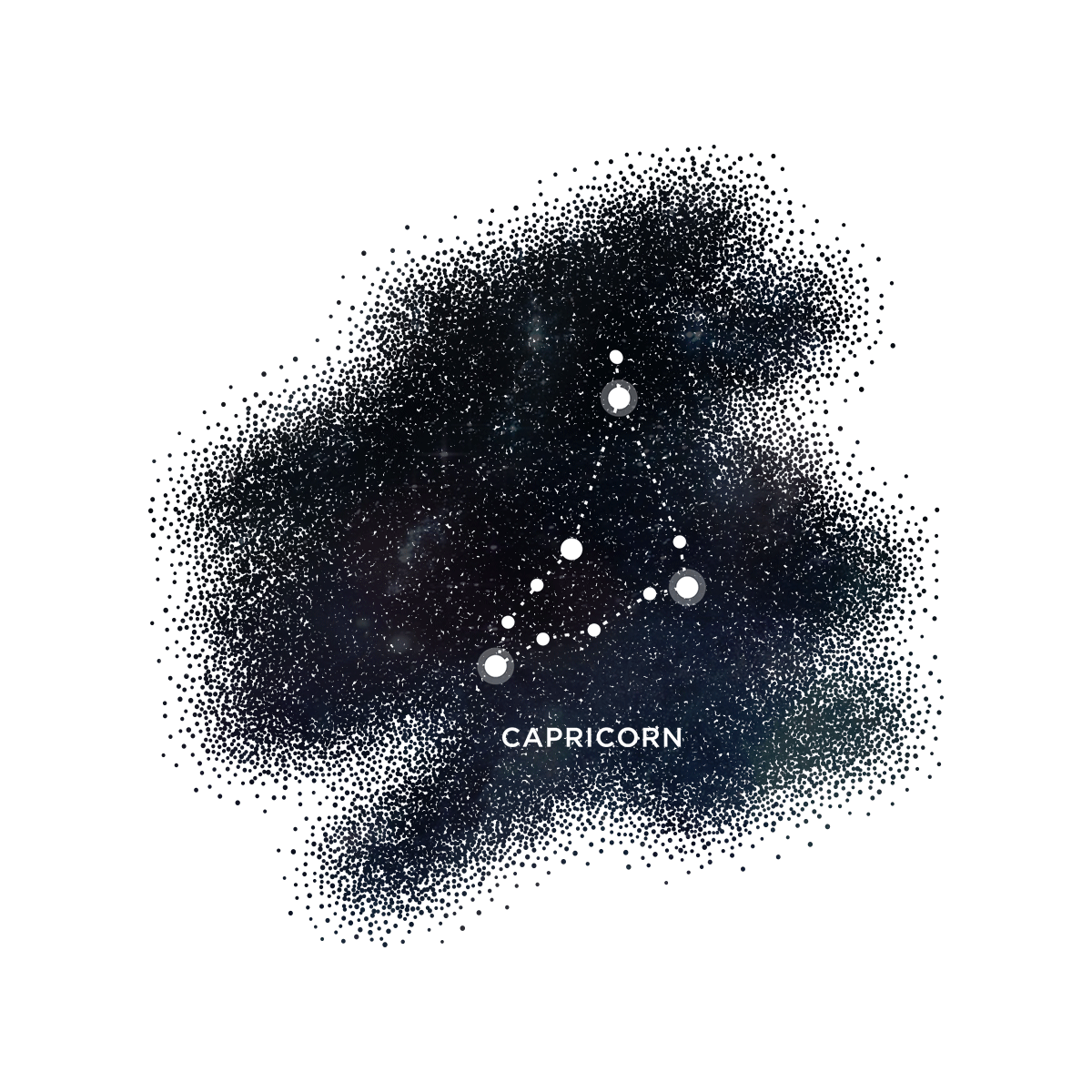 Capricorn: The center stage is yours for the taking, dear Capricorn. A busy career zone promises accolades and opportunities. BUT Mercury is retrograde until the 18th – you'll want to mind your words in public and refrain from signing contracts until it is direct. Grab the mic when the New Moon puts you directly in the spotlight. This is your chance to make a point – and flex your expertise. Do not be shy about stating your peace (but again…watch your delivery). Romance on the down-low is possible when sultry Venus hides out in your 12th house for a few weeks beginning on the 7th. Keep your love life away from prying eyes. And remember: what happens in Vegas stays in Vegas! Your career accelerates once Mercury stations direct on the 18th. Suddenly, you're busier than ever – and making plenty of waves in your industry. Family might balk at the work emphasis around the 20th's Full Moon. If you want to keep the peace, you'll need to create time to tend to their needs. The season for celebrating is ON near the end of the month when the Sun and Mars join forces in your social sector. A Halloween party at your crib will get it started in style – and keep the fam happy. Boo!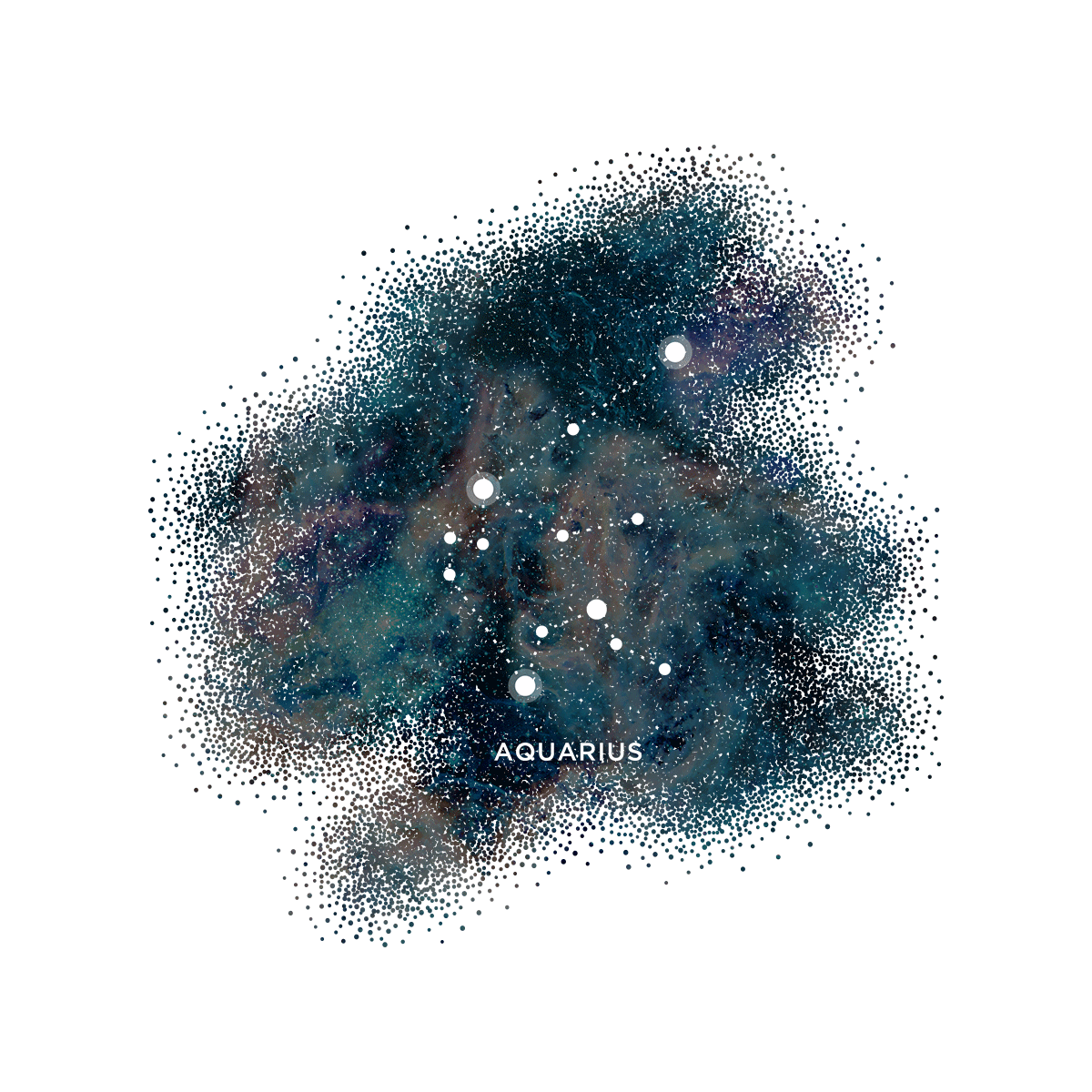 Aquarius: Life feels hard at the moment, dear Aquarius. You really want to get away from it all, but Mercury retrograde in your travel sector keeps you tethered to the ground. You might consider heading out on the 6th when the New Moon opens up a door to hit the road. Caution will be needed if you decide to go. Local events could lift your spirits once Venus sails into your 11th house on the 7th. Date nights or cocktails with buddies add warmth as the temps continue to fall. Once Mercury stations direct on the 18th, you can begin plotting out your world tour. Get your passport in order, book something fun, and GO! (Psst…the Full Moon on the 20th might be one of the best days to hit the road for parts unknown. Just sayin'…) Your career is about to blow up once the Sun and Mars roar into your 10th house at the end of the month. Opportunities will be yours for the taking – so get your ambition on and prepare to RISE!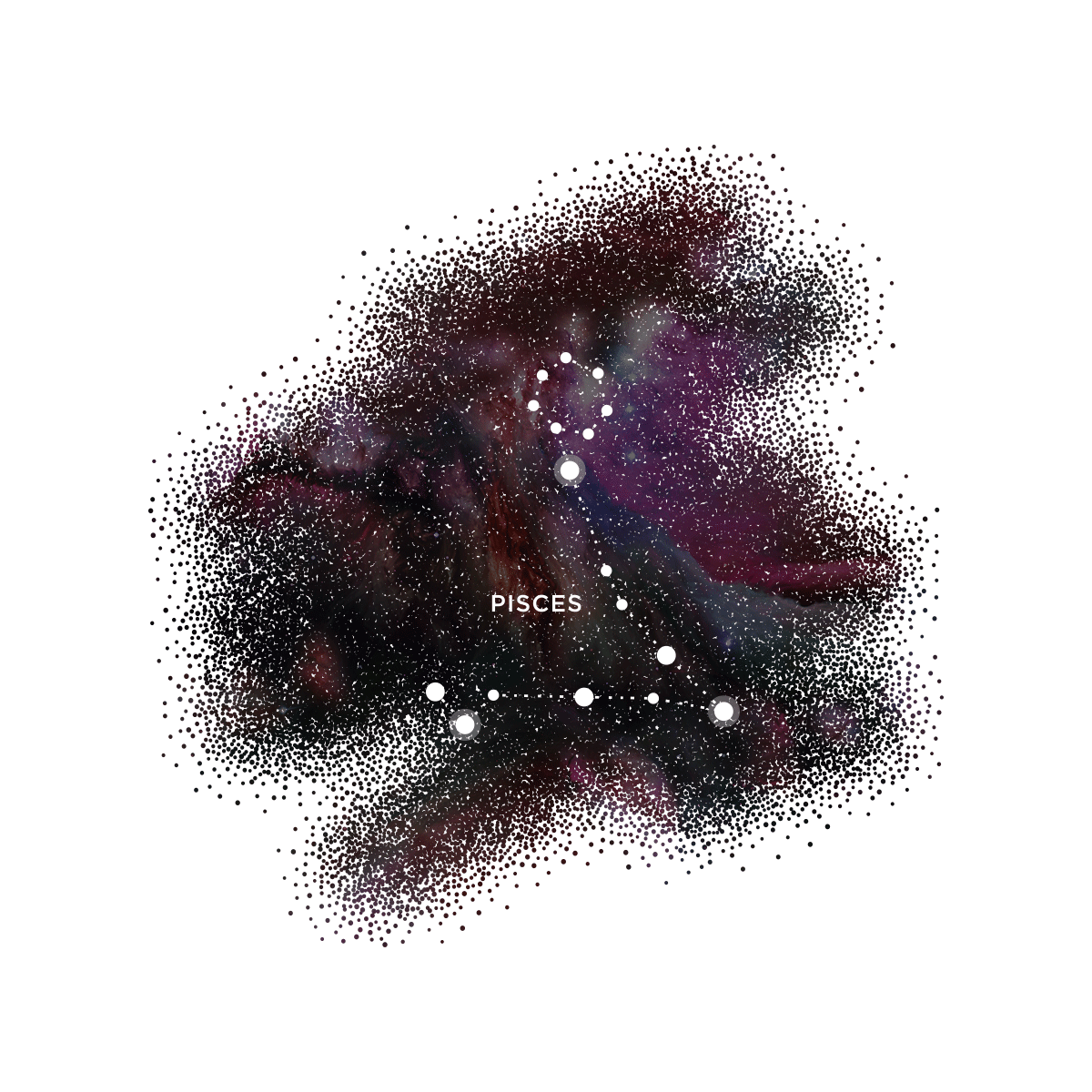 Pisces: Your finances are ready for a makeover, dear Pisces. The planetary line-up in your 8th house at the beginning of the month demand attention. Mercury retrograde kicks up some dust, which makes it hard to ignore what's happening in your bank account. Go over your budget with care, pay bills, update your payment methods, and deal with outstanding tax issues. If you get these matters under control now, you'll cruise into the holiday season without stress. The New Moon gives you the clarity needed to make excellent decisions. It also opens up an opportunity to upgrade your earnings. The public adores you once Venus chills out in your 10th house on the 7th. Capture their hearts with bold statements and colorful Instagram-ready posts. Let them see how fabulous you are! Once Mercury stations direct on the 18th, you are financially confident – and ready to invest in your future…or some fun. How about travel? You can do that once the Sun and Mars pal around in your 9th house as October winds down. Research online deals and be ready to jet off at a moment's notice! A weekend in a faraway locale is the perfect way to treat yourself!

Hey you! I have a free series for astro-newbies: Star School.
I've also got a book you might want to check out: Astrology For Real Life – A No B.S. Guide for the AstroCurious.
Astro-Biz Digest
Hey! Want to find out the optimal dates for everything on your business to-do list? Check out The Astro-Biz Digest. It's a forecast + planning guide especially for entrepreneurs. YAY!