Monthly astrological forecasts and horoscopes!
NOVEMBER 2020
This month is gonna be another rough ride. We've got a few gnarly transits to navigate…plus the Election. Urgh. Hang tight, grab a cuppa, and read on.
Let's start off with the super ick that is Mercury retrograde. No doubt, October has had some rough spots and surprises. We're almost out of the woods, people. Mercury stations direct on the 3rd – ELECTION DAY. This means we start out the day with a whole lotta funk, but as the afternoon clears, we start to see which way the wind blows. Will we have a clear winner? I am not sure. Mars will still be retrograde, so a fight to the finish could linger on past the Election. All I can say is this: brace yourself, put on the weather-appropriate gear, get a coffee, and GET YOUR ASS IN LINE TO VOTE. No matter how effed-up this day may roll, as Mercury starts to move forward, we will too.
Mercury will be back in Scorpio on the 10th, perfect for getting to the bottom of things. If there are any mysteries to be solved (about your life – or the Election!), the truth will emerge…but first, a bit of digging may be necessary. This is also the ideal transit for deep conversations, inside jokes, research, secrets, and introspection. Put your brain there, and you might experience new levels. 
Heads up: Jupiter is conjunct Pluto on the 12th. Whassat about? Jupiter conjunct Pluto can be positive for transformation, both on a personal and global level. It can bring about a change in philosophical outlook and a deeper understanding of how we are all connected and in this together. This could be a favorable time to revamp cultural, educational, and religious institutions. Financial benefits come through corporate business, joint finances, and taxes. On a less happy note, this aspect can also bring about fanatics and those looking to reap benefits off others' backs – watch out for exploitation and power mongers who want to hoard all the goodies to the detriment of the collective. 
Get ready to say hall-e-loo when Mars turns direct on the 13th. The red planet has been retrograde for months, and it's been making plenty of trouble along the way. Issues around anger, aggression, and individualism have been hot topics – and probably lead to heated debates. What have you learned? More importantly, how will you channel your rage going forward? Look for healthy expressions of anger, and your fire will burn clean. With Mercury and Mars both direct, you can begin to proceed with planned negotiations, contracts, purchases, and surgery for the rest of 2020. 
The New Moon in Scorpio on the 15th is super-sweet for cleaning up your financial act. Go over the budget, trim the fat, and get your revenue in divine order! This is also a smashing day for starting a research project or new sexual relationship (maybe lovemaking in the name of science?). Also: set intentions for money, sex, joint resources, and other sorts of partnerships.
Romance gets hotter than a broiler cranked all the way up to the highest level when Venus struts into Scorpio on the 21st. The goddess of love isn't too comfortable in Scorpio. Although the intensity can be exciting, this transit can bring jealousy and possessiveness up a million notches. If you're inching into obsessive territory, check yourself. Stalking the ex on Facebook? NOPE. Channel that vibe into hot lovemaking, high art, and organizing your bank statements instead. 
Start looking at the bigger picture when the Sun leaps into Sagittarius on the 21st. The weeks ahead are perfect for examining your big vision for 2021. What do you want? Where do you want to go? How might you broaden your horizons? Start plotting your goals for the upcoming year now. If possible, schedule a trip around Thanksgiving. Go home and visit the fam – or take off for parts unknown. A holiday adventure will warm your spirits and get you ready for the end-of-the-year festivities. 
Dream about the new future that is unfolding when Neptune stations direct on the 28th. The past few months have been all about facing reality, both as individuals and as the collective. Some things are beginning to look up at last, and we can hope again. 
The Full Moon Lunar Eclipse in Gemini 8º on the 30th brings important news. This day could be a game-changer for you – or for the world. Something is coming out in the open, and the message signals a pivot. An important ending will pave the way for a fresh start. Whether you choose a new path or the world does (or both), know that it will be for the highest good. It's never too late to change for the better. 
Finish 2020 strong with The Tarot Lady's Ultra-Deluxe Superfly Astrology Guide for 2020!
Get ready for 2021 with The Tarot Lady's Ultra-Deluxe Superfly Astrology Guide for 2021!
Psst…If astrology leaves you confused AF, you need to get my new book: Astrology For Real Life – A No B.S. Guide for the Astro-Curious. Available everywhere books are sold!
Annnndddd here's your personal monthly horoscopes: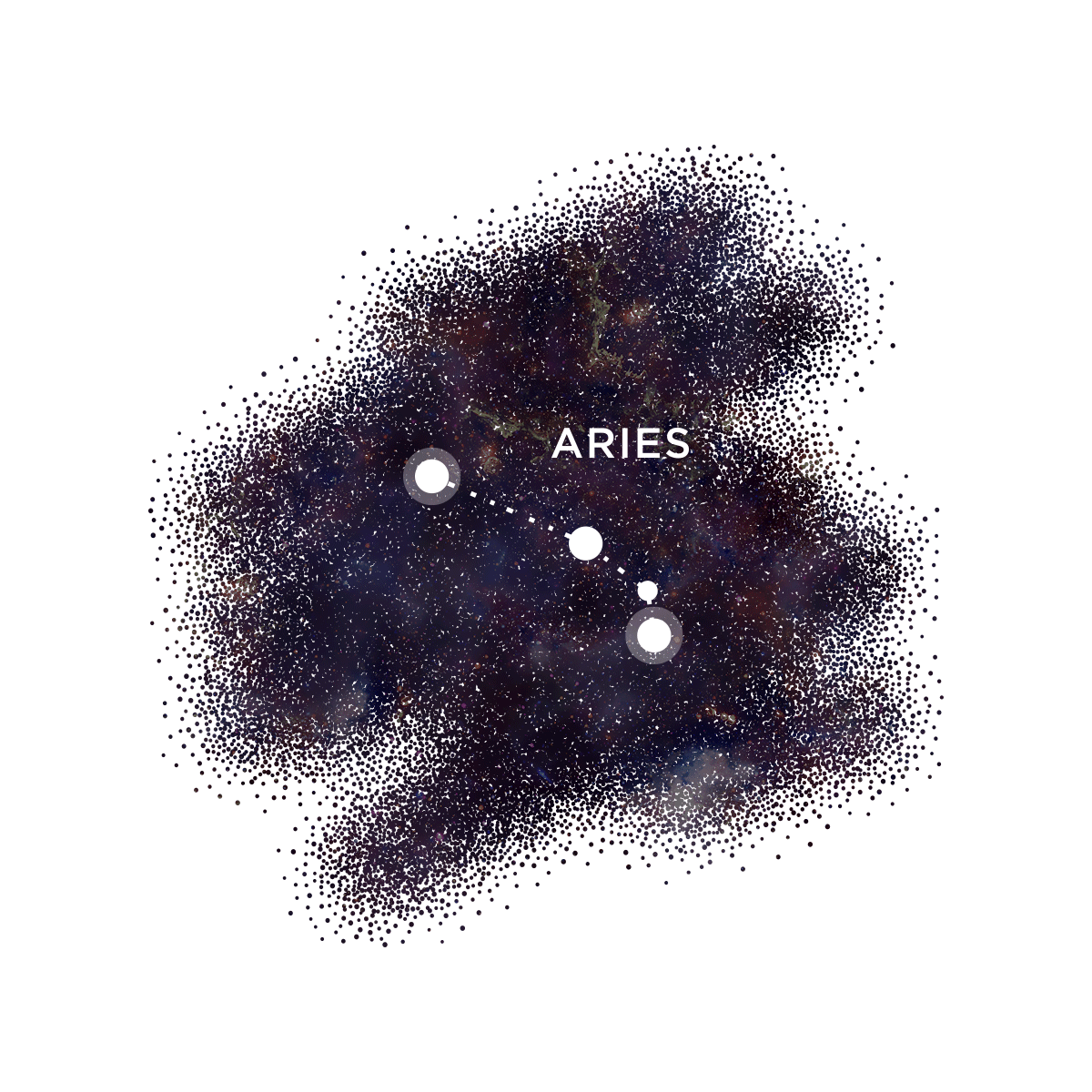 Aries:

Brace yourself, dear Aries. Things seem to be coming to a head before the sweet finish that December promises. The Sun in your 8th house puts your mind on your money for most of November. If you're not happy with your revenue at the start of this month, you can turn it around. It gets easier when Mercury stations direct on the 3rd and moves into your 8th house on the 10th. Suddenly, you can see where the leaks are – as well as possible sources of income. Jupiter conjunct Pluto in your 10th signals a power move in your career. A new position or job could up-level your earning capacity, making it easier than ever to reach your bigger money goals. Pursue your ambitions unapologetically when your ruler, Mars, ends its retrograde on the 13th. Once this day kicks in, you're unstoppable. No matter what has happened the past few months, you can soar past that nonsense toward the top. The New Moon on the 15th is marvelous for new budgets and savings plans. It can also open up the door for a loan. If you've been trying to purchase a home, auto, or want to finance a new business, this day removes the obstacles. Romance gets ultra-steamy when Venus slithers into your 8th house. Intimacy is IN for a few weeks, so get it ON. Distant shores call you when the Sun lights up your travel sector beginning on the 21st. If it's possible, indulge your wanderlust with an adventure to somewhere exotic. If the skies are still unfriendly, you'll have to seek alternative ways to broaden your horizons. Neptune direct on the 28th heightens intuition. If you've been having trouble connecting to your sixth sense, that won't be a problem now. Trust your gut in all matters. This will be especially crucial when the Lunar Eclipse brings a massive announcement that could alter your life. Whatever changes occur around that day promise to be startling…and permanent. So pay attention, and choose wisely.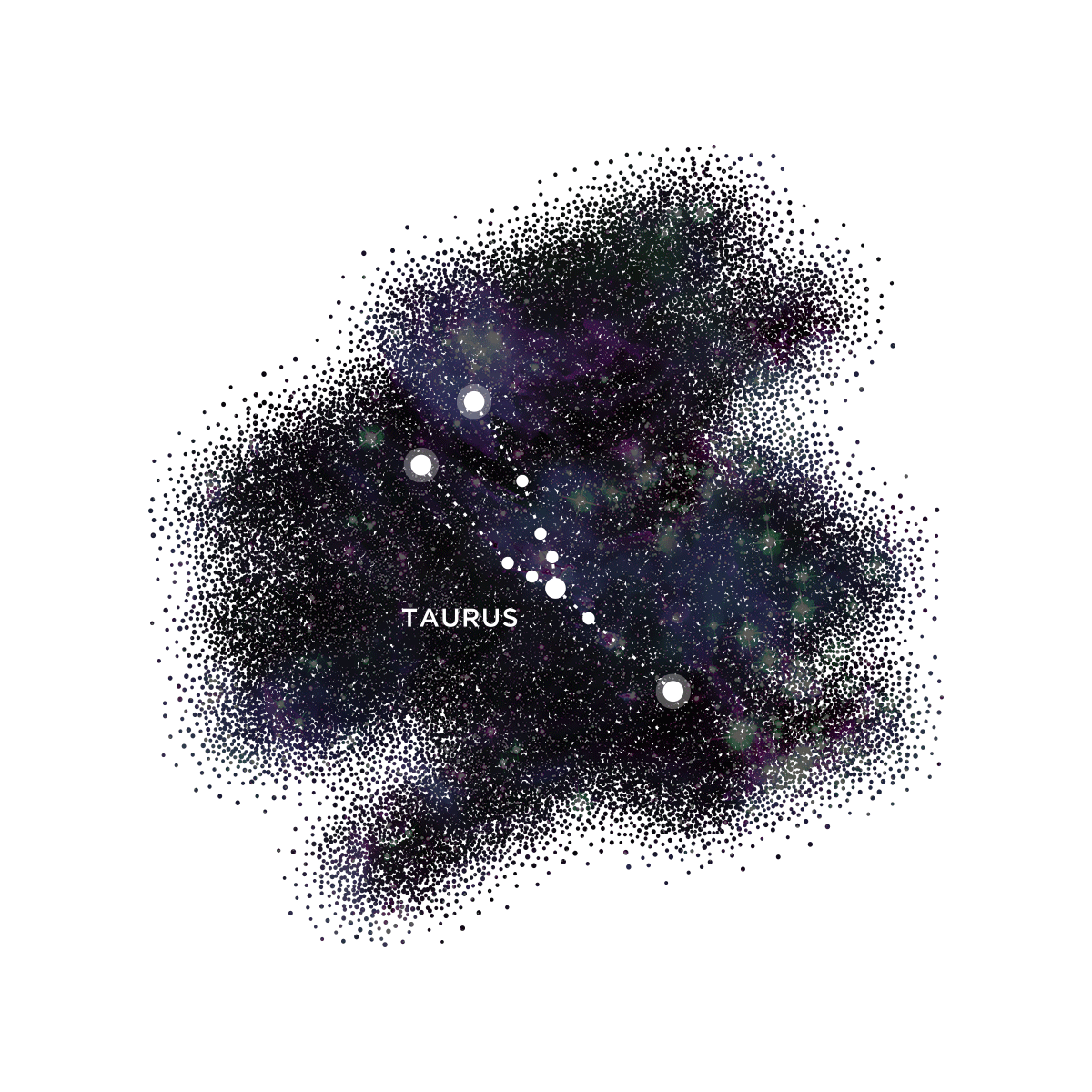 Taurus: Relationships are up for review, dear Taurus. With the Sun highlighting your partnerships sector, you may want to look under the hood over every significant relationship in your life. Are they healthy? Do you feel that you're getting as much as you're giving? Now is the time to even the scales. Communication improves at work when Mercury stations direct on the 3rd. If you've been struggling to get your point across, that will ease up. On the 10th, Mercury will waltz into your 7th house, helping you talk things out with the people who matter the most. No matter what the topic, you can find common ground. Thinking about going back to school or seeing the world? Set that intention on the 12th when Jupiter conjoins with Pluto in your 9th house. Layout your plan and get ready to soar! Mars direct on the 13th is your signal to get started on top-secret projects that have been lying dormant for the past few months. Obstacles (and excuses) move out of your way, making it easier than ever to get going. The New Moon on the 15th illuminates a new person coming into your orbit. They may play a relevant role in future events so take note. Venus glides into your 7th house on the 21st, and suddenly, you're making sweet music with your boo – or finding a whole new lover if you're single. The urge to merge deepens when the Sun drops into your 8th house on the same day. The sizzle is ON, delivering a HOT end to the year. Neptune direct on the 28th promises dreamy nights under the stars with friends and family over the holiday season. Host a few intimate (and safe) gatherings with plenty of turkey (or tofurkey). A Lunar Eclipse on the 30th puts your attention on a financial matter. This could be an end to a source of income or an opportunity to close out a bill once and for all. If something economic changes around this day, it will be for the best. Trust that and move on.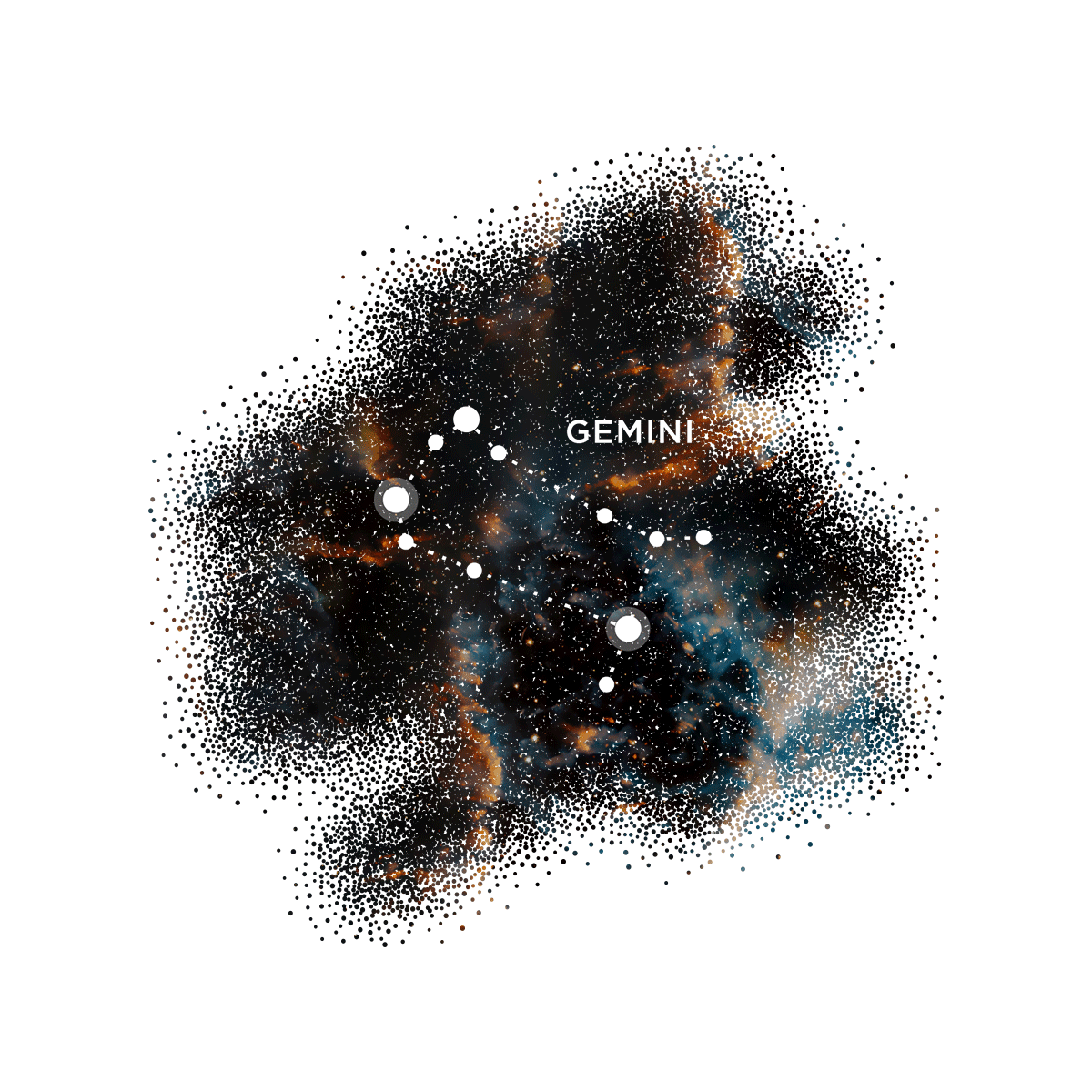 Gemini: This is a pivotal month for you and your work, dear Gemini. The Sun in your 6th house for most of November puts a busy spin on the job. You'll have many irons in the proverbial fire, but your adaptability will ensure that every detail gets wrangled. It gets easier when your ruler, Mercury, turns direct on the 3rd. After weeks of retrograde action, this feels like ripping a bandaid off a wound. Suddenly, you've got room to breathe – and can see real healing ahead. Mercury will move into your 6th house on the 10th, helping you to find your voice at work. Your brilliance will be shining through loud and clear, which may put you squarely in the leader's seat. Get your long-range financial plans together when Jupiter and Pluto align in your 8th house. Schedule a session with an advisor or accountant so that you can begin plotting your future security. No matter where you are in the money game at this time, it's never too late to change your direction toward a more promising and prosperous path. This day could also bring news about taxes, debts, or loans that improves your situation drastically. All in all, things are looking up. Mars direct on the 13th could find you getting more social, just in time for the holiday season. Chilling out by the fireplace with spiked nog, dancing the night away under the stars, Friendsgiving festivities – it's all possible. (Just remember to practice social distancing if you're seeing more folks!) A bold career move is possible when the New Moon lands in your 6th house on the 15th. This could be in the form of a promotion or a completely new job. Be ready to say yes as you move up a level. Venus will be joining the 6th house party on the 21st, which could help sweeten negotiations in your favor. Grab the boss's ear and ask for what you want. A bigger salary? Yes, please! The Sun flits into your partnership sector on the 21st, up-leveling every relationship in the most delightful way. Power players will be on your side, and romantic liaisons could get super-hot. The four weeks that follow? Deeper connections and mondo support whenever you need it. Neptune will be direct on the 28th, giving you the glam factor in the public's eye. People always imagine that Geminis have the most scintillating lives. Even if the biggest excitement in your world is watching Ratched, let 'em think whatever they want. The real you can emerge when the Lunar Eclipse shows up in your sign on the 30th. This day could bring a transformation in the way you present yourself. You no longer have to bow to anyone's exceptions except your own. Shed those old stories, let go of outdated definitions, and shine on you crazy diamond.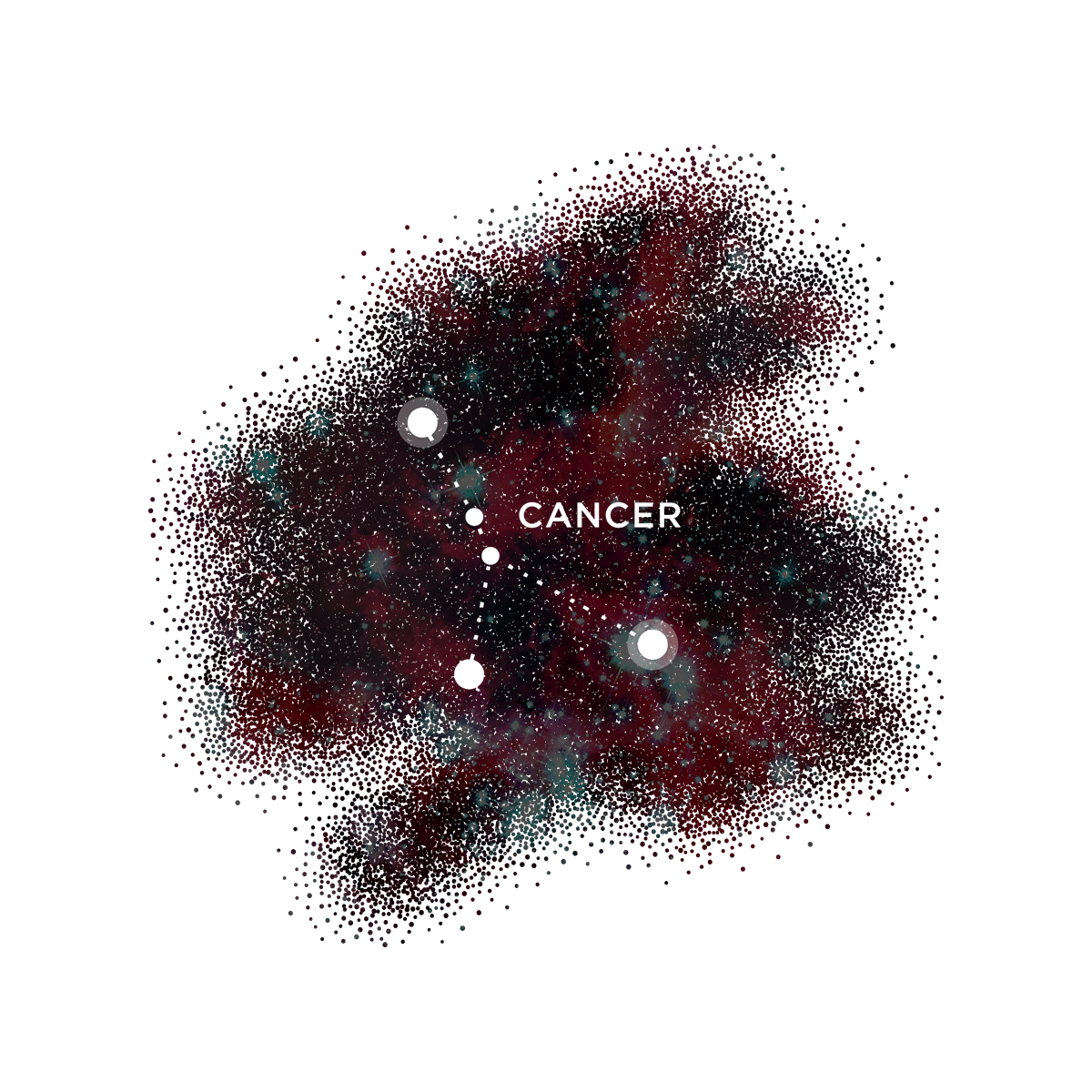 Cancer: Sure, you want to get things moving, but is that wise, dear Cancer? The planets are not friendly to you at the start of the month, so my best advice: slow your roll. Keep yourself in check. Romance may be on your mind, but mid-month is better for decision-making. At that time, the New Moon will clear the way for you to find a true connection. Mercury will be direct on the 3rd and moving into your 5th house on the 10th, which will untie your tongue, allowing for heartfelt conversations. Jupiter and Pluto conjunct on the 12th lines up the stars in a way that gives you the bravery needed to clear away the past (people, patterns). Let go of the old, and every relationship can soar! Mars will be direct on the 13th – after months of stagnancy in your career, you can begin to pursue your ambitions. You've had months to explore your goals – and how to go after them. Now? Nothing is stopping you. Giddy up! Venus will be in your romance sector starting on the 21st, upping your chances for amorous encounters. Cancers who wish to become parents can begin trying in earnest because the Sun will also be in the health zone on the same day, a dynamic combo for makin' babies! Spiritual studies enrich your world when Neptune stations direct not eh 28th. Even if travel is on hold due to the pandemic, you can grow by reading sacred texts, taking groovy online courses, and attending socially distant meditation groups. The Lunar Eclipse on the 30th could bring a significant breakthrough. If you've been stuck in a loop of your own making, you find the escape hatch at last. Now you're free to go.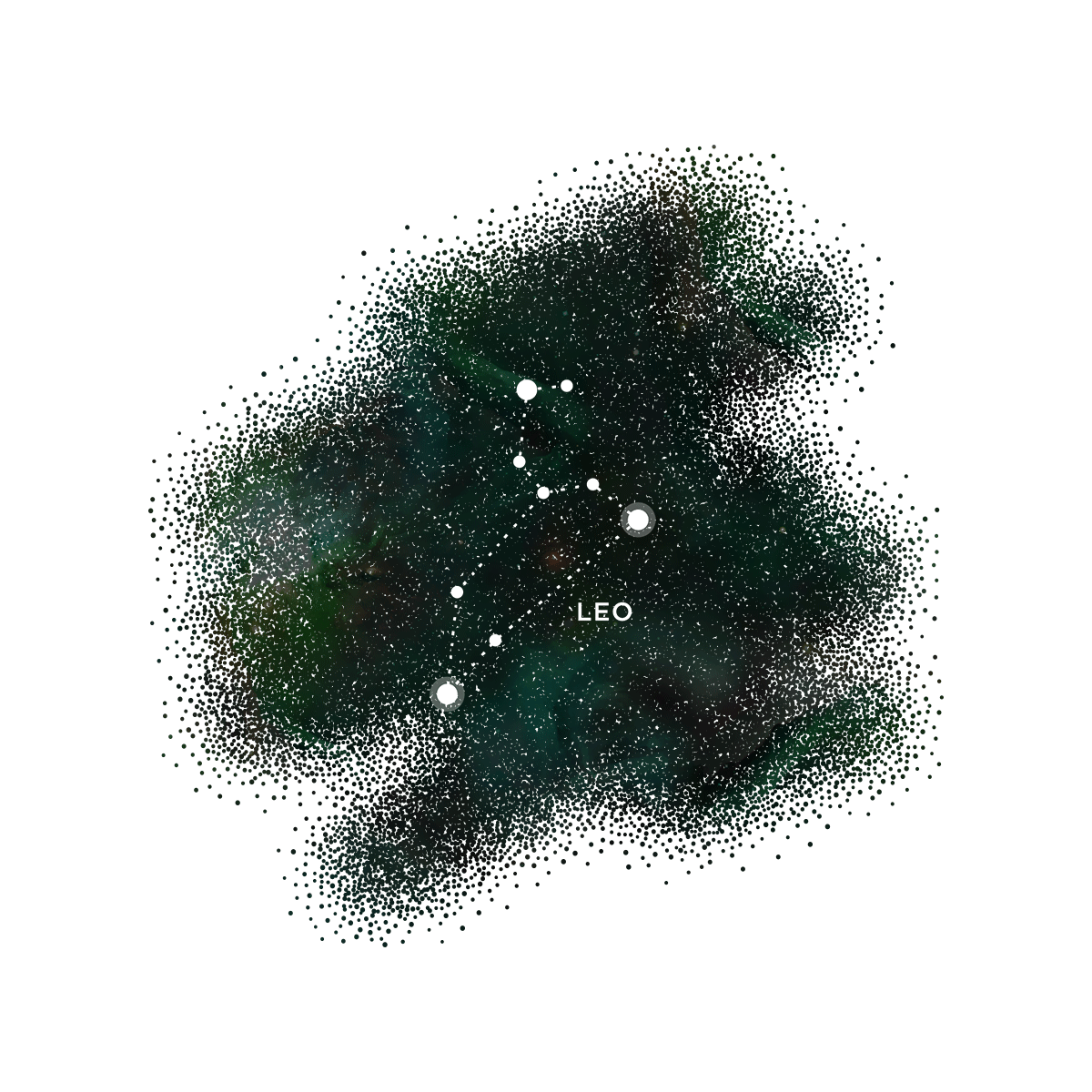 Leo: There is no better time to get your home in tip-top shape for the holidays, dear Leo. The Sun is sitting pretty in your domestic sector, which is so good for taking care of household business! Declutter, deep clean, and put up those decorations. While you're at it, rake the leaves, clear out the garden, and put all the summer gear away. You'll feel good – and be ready to entertain. If you've been feeling like you've been in a fog, blame Mercury retrograde. That energy will lift when it stations direct on the 3rd. As the weeks roll forward, you'll feel more like your old, creative self. Yay! Start sending out holiday invites on the 10th when Mercury marches into your 4th house. If you're thinking of hosting the family Thanksgiving, your nest will be the place to be for sure! Just remember to keep some masks and hand sanitizer handy! Take command at work when Jupiter conjoins Pluto on the 12th. This is your day for a bold power move. If you see a spot to lead, step up! It could pave the way for bigger ambitions next year. Itching to hit the road? You can begin making plans when Mars turns direct on the 13th. If travel restrictions are still in place, you may need to look for alternate ways to indulge that wanderlust. Even a day spent exploring the city nearby might satisfy that itch. Purchase a new home or decor when the New Moon strikes on the 15th. This is a perfect day for upgrading your lair or buying real estate. If you've been waiting for the green light, here ya go! The Martha Stewart vibes keep on keepin' on when Venus moves into your 4th house on the 21st, an excellent transit for hip gatherings at your crib, romantic evenings in front of the television, or home decorating projects. That same day, the Sun will enter your 5th house, bringing new sizzle to your love game. The weather may be getting chilly, but there is no better time to find a sweetheart to snuggle! Neptune direct on the 28th gets your intuition pumping and dream world more active than usual. Pay attention to your hunches and vibes. They won't steer you wrong. The Lunar Eclipse on the 30th could be a marvelous evening for a night out with friends. BUT it can also bring a change in your social circle. A friend may move on…or you may decide that you've outgrown certain relationships. This isn't a negative – it's a chance to open up to new friendships and experiences next year.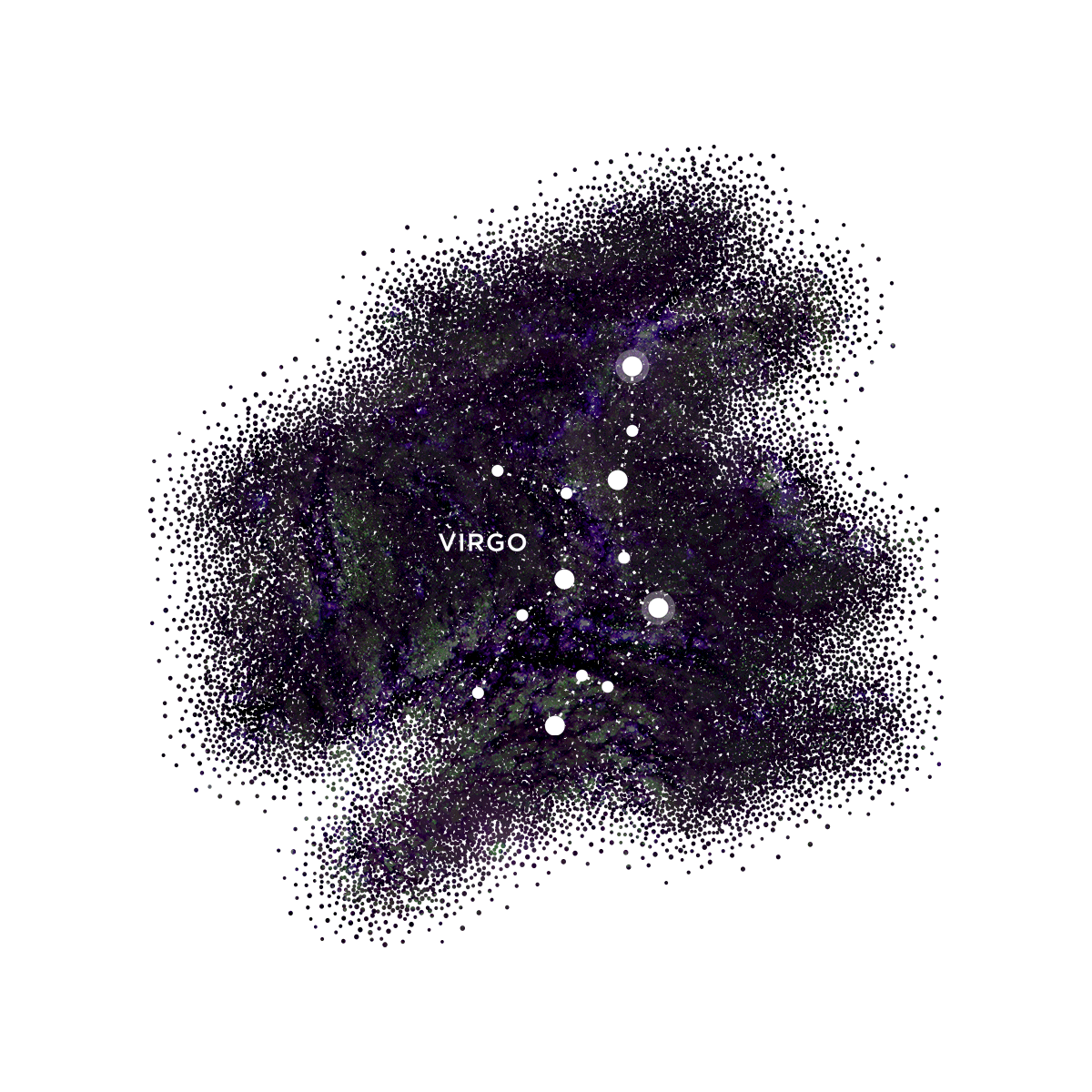 Virgo: Something is stirring, dear Virgo. Not just in the world (plenty is happening at this time) but within you. The Sun in your mind zone indicates you're starting to see the world in a whole new light. Epiphanies and flashes of genius might point the way to a future pivot. Your ruler, Mercury, will be direct in your money zone on the 3rd. If you've been feeling financially constipated, things will begin to move. The 10th finds Mercury partnering up with the Sun, which gives you the ability to turn your ideas into something tangible. This is also hella good for strategizing your next big move. Romance gets serious when Jupiter and Pluto connect in your 5th house on the 12th. You might be moving into power couple territory – or ready to put a ring on it. Hold off on joining your finances until the 13th when Mars stations direct. Once that happens, you can begin looking at where you stand – and get those prenups drafted. This could also signal more passion in the bedroom. Things are looking up in the realm of love! Important news arrives on the 15th when the New Moon lights up your 3rd house. An opportunity may show up – or you may get the green light on a project. Your words get you through the door in any situation when Venus skates into your 3rd house on the 21st. That same day, the Sun will head into your 4th house. What does this mean? You can negotiate real estate deals – or host holidays in your home. Maybe both! Neptune will be direct on the 28th in your relationship sector, which could cast an enchanting glow on your love life. Bewitched and bedazzled? YUP. A Lunar Eclipse on the 30th brings a satisfying end to a work project. The calendar is getting clear, so you can make bold career moves in 2021. That sky? No limits, yo.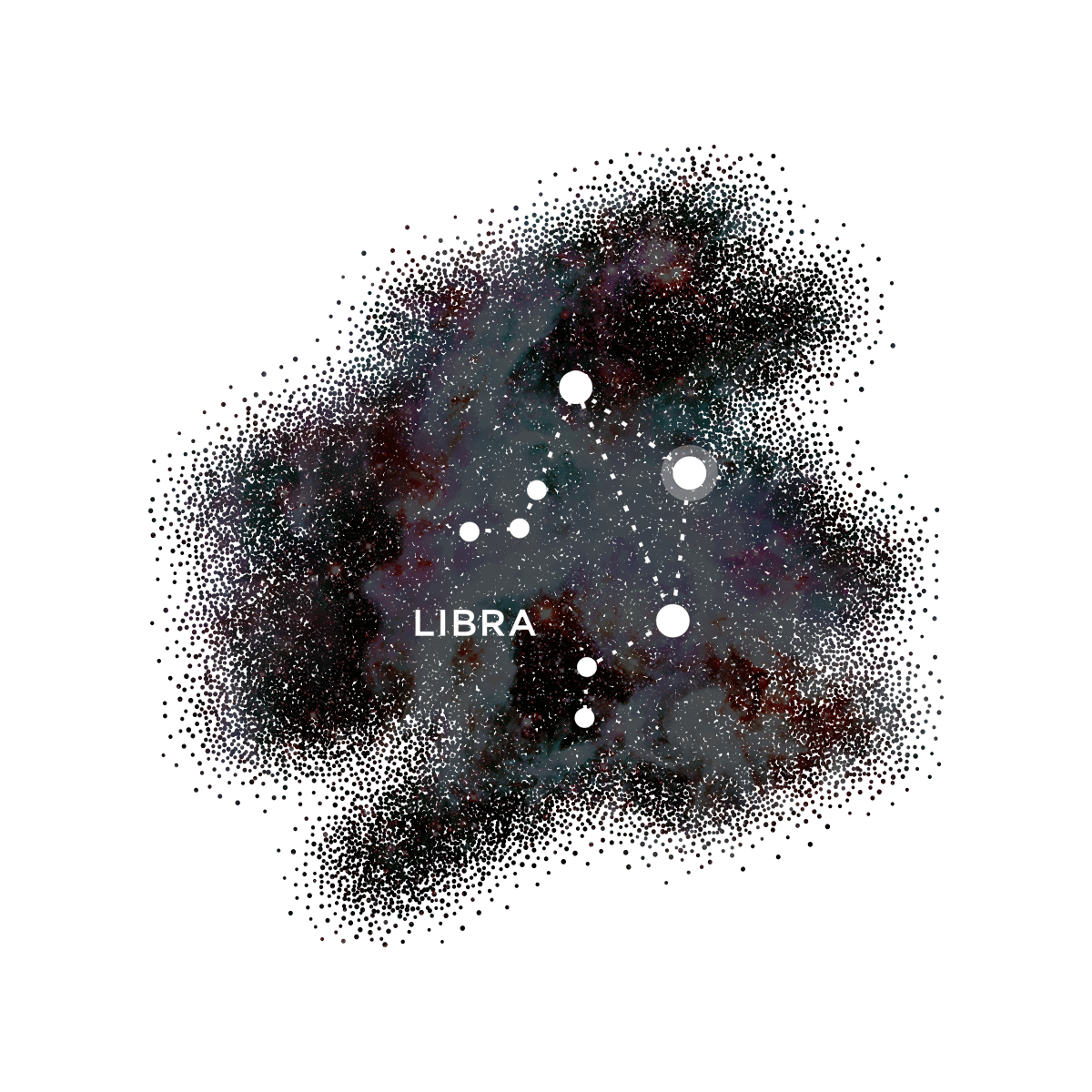 Libra: his month brings changes for the better in your financial outlook, dear Libra. You've got the Sun illuminating new possibilities to up your earning capacity. This could manifest as a raise, promotion, new job, or side hustle. Your nose for the dough is on point in November – so trust those hunches and get ready to rise up! It becomes easier to ink the deal when Mercury stations direct on the 3rd and slides into your 2nd house on the 10th. If you're signing an agreement, wait until after the 10th – you'll be in a better position to command the revenue you desire. Jupiter and Pluto conjunct in your 4th house on the 12th is fab for investing in real estate or renovation. This is also a terrific aspect for taking command of household affairs. Loved ones will be more than happy to support your leadership, especially after Mars turns direct on the 13th. Suddenly, your powers of persuasion get less pushback. Because you're a team player, you'll be sure that everyone gets a fair share too. If you've been dealing with a few haters, they lose their power at this time as well. No matter what shade they throw your way, you're shining too bright for that. The New Moon on the 15th could be a lucky day for financial matters. An opportunity may show up that elevates your income in the best way possible. Stay alert for those golden tickets – and claim yours when it arrives! Venus joins the 2nd house jam on the 21st, making it too tempting to part with your money. While it's perfectly acceptable to spend on a little something, don't blow your wad. A bit of restraint will keep you out of trouble. The Sun is also hanging out in your 3rd house for a few weeks beginning on the same day, giving you the ability to speak with authority on any topic. If you want to be recognized for your bold ideas, here's your chance! Speak up and dazzle 'em! Your imaginative ideas catch fire at work when Neptune stations direct on the 28th. The stars are aligned for you to be a total badass on the job. Be prepared for more than a few victory laps before the year is out. This transit of Neptune may also find you interested in alternative health practices. Speak with your practitioners about what modalities may best support your well-being. November caps off with a Lunar Eclipse in your 9th house, the perfect day for a sabbatical. If you can go somewhere away from the home front, even better. In nature? The best.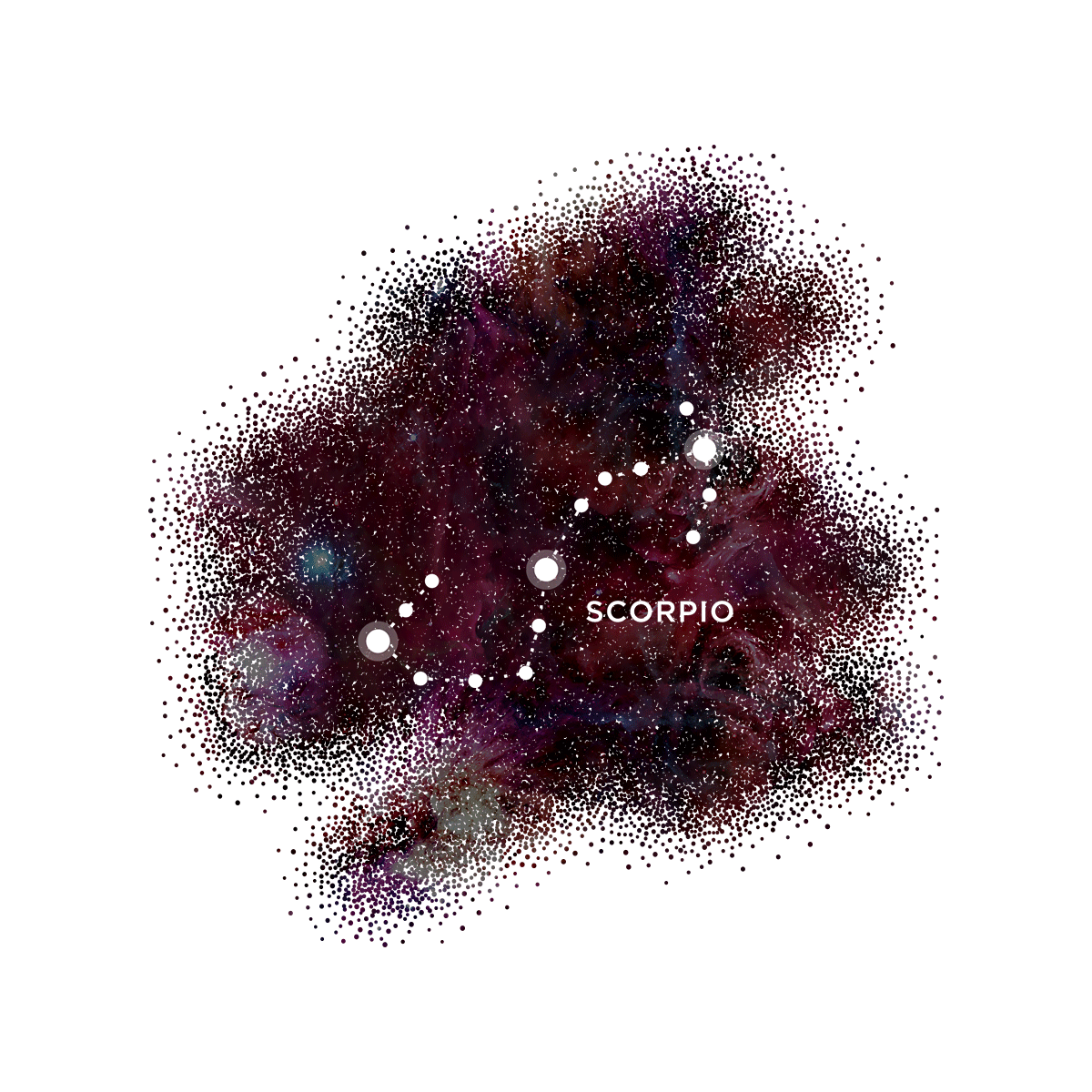 Scorpio: November is a pivotal month for you, dear Scorpio. First of all, it is your birthday month. The Sun is sitting in your sign, casting a bright glow around you. You have the power to light up the room and express yourself with flair. Mercury direct on the 3rd helps you find the best words in all situations, especially when it slips into your sign on the 10th. Folks will be flocking around you to catch some of that magic! You can deliver that with finesse when Jupiter and Pluto align in your 3rd house on the 12th. If there was ever a day for you to take the main stage, this is IT. Mars will station direct on the 13th in your work sector. If you've felt stalled the past few months, this will feel like a burst of energy! As the rest of 2020 rolls on, you will be getting epic things done. Mountains – prepare to get moving! The New Moon in your sign on the 15th signals a fresh start for you. A new phase of life is beginning. This could be your star turn – or a total makeover. In your sign on the 21st, Venus gives you the ability to attract all of the good things (and amazing people) into your orbit. You've arrived – and everyone is craning their necks to get close. The Sun will be in your 2nd house on the 21st, upping your income. A new role or money-making gig may bring sweet relief to your cash register. Romance gets ultra-dreamy when Neptune turns direct on the 28th. As the weather cools down, you're making love by the fireplace, showering your partner with big gestures, or, if you're single, meeting true love. The Eclipse on the 30th will clear a financial hurdle. If you've been waiting on a loan or some other source of income, the path clears. This day finds you at your psychic best too. Do NOT ignore your hunches. They will prove to be all too true soon enough.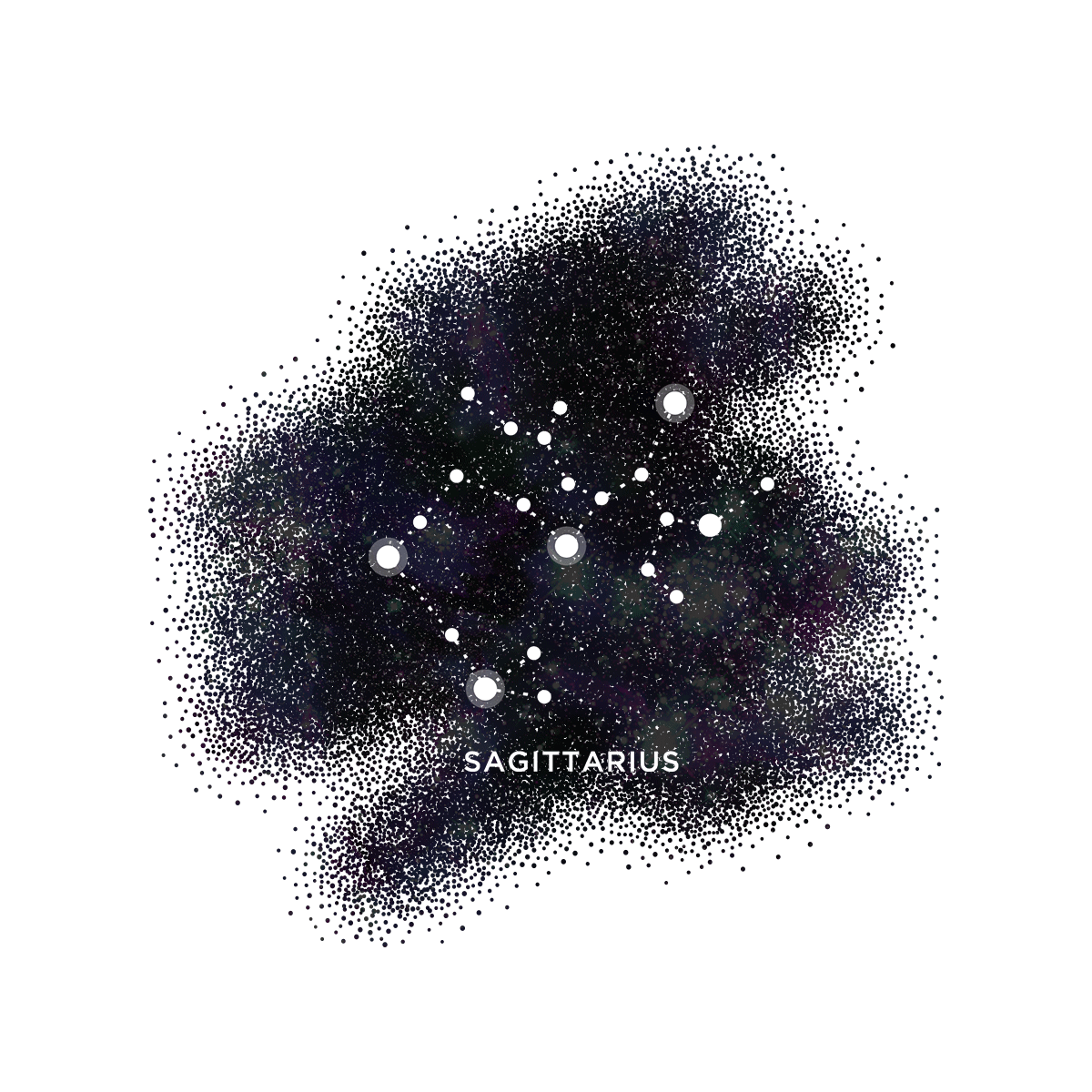 Sagittarius: November starts out slow, dear Sagittarius. The Sun is napping in your 12th house, making the first few weeks of the month best for introspection. While everyone else rushes about, you know it's better to be mindful – and intentional. You can find that groove and coast through the ups and downs that may come your way this month. Mercury direction on the 3rd could find friends showing up in your timeline or texts. If you've been socially distancing (who hasn't?), this may brighten your mood considerably. But getting social isn't an option when Mercury joins the Sun in your 12th house on the 10th. This dynamic duo demands that you take time for YOU. Everyone else can wait for your debut in a few weeks. Command a more significant income when your ruler, Jupiter, melds with Pluto in your 2nd house. If you've been fiscally stressed, this marks a day when you can reclaim your power – and a heftier wage. That may come through a conversation with your boss – or a new job. If you're self-employed, use this day to ponder raising your rates in 2021 (or now). Mars direct on the 13th is the thumbs up to make bold moves in the romance department. If you've gone through a dry spell, that's about to come to an end. Keep in mind that Mars wants you to take the first step. If you wish for more lovin', get that flirt game popping! The New Moon on the 15th brings a mental breakthrough. All that introspection pays off. You can see clearly who you are and where you're heading. Old hangups? Begone! Venus will set foot in your 12th house on the 21st, which could elevate your compassion, or it might also mean secret trysts with a hot lover. (Why not both?) The Sun enters your sign that same day, which means: Sagittarius season is ON! This is your grand debut after weeks spent navel-gazing. You're ready to reveal the new you – and kick some ass too! Start prepping your glam home for the holidays when Neptune stations direct on the 28th. You've got an imaginative flair for home decor – and now you can get your nest spiffed up better than the Barbie Dreamhouse! The month ends with a Lunar Eclipse in your partnership sector on the 30th. A major change is about to take place in a relationship. A chapter closes, making room for a new, exciting one to begin.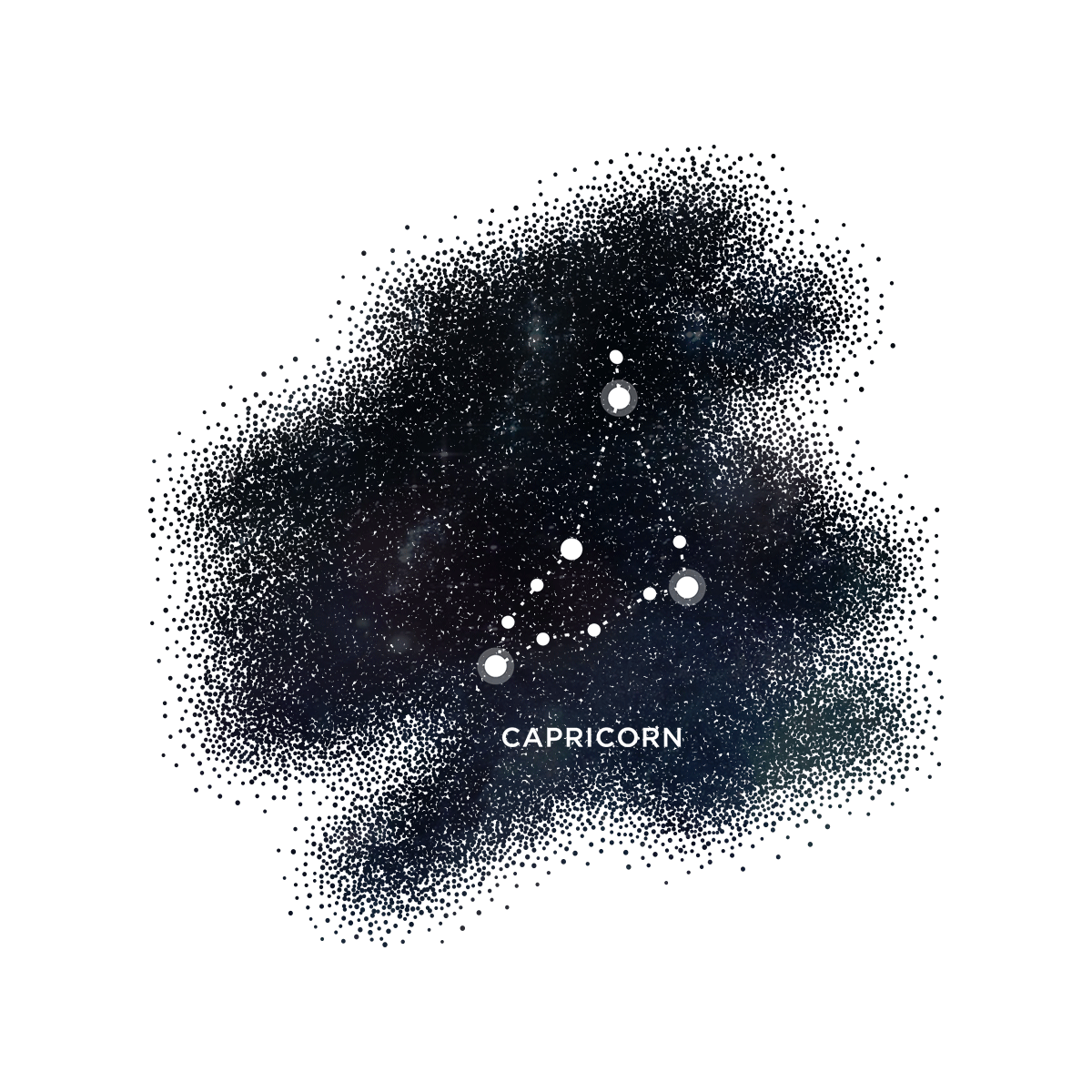 Capricorn: This month feels like a turning point, dear Capricorn. Guess what? The rest of the year is one for you. Deep breaths, gird your loins, and trust that your transformation will be incredible! The Sun in your 11th house promises that wishes made earlier in the year can start to materialize now. Friends and associates will deeply support whatever you're doing, giving you the confidence to keep climbing. The climb begins to feel doable when Mercury turns direct on the 3rd. Obstacles that sidelined you the past few weeks will seem to dissipate, giving you a clear run to the top. When Mercury leaps into your 11th house on the 10th, you'll feel the crowd of supporters beginning to swell. People want to see you win – and they'll let you know. Your moment for greatness arrives on the 12th when Jupiter lines up with Pluto, giving you the power to claim your place in the Sun. This is your victory lap moment, a chance when the world can see how worthy you are of the goodness coming your way. Even if you'd score on this day, you'll feel a surge of power coursing through your veins, a sign that the Universe is working hard on your behalf. Any delays are obliterated when Mars stations direct on the 13th. A few days after that astrological event, you're going hard. Just remember that while you're chasing the gold to carve out time for your family. Too much time on your pursuits may leave them feeling salty when the holidays start to creep in. Balance your ambitions with quality time for your loved ones if you want to keep the peace at home. The New Moon on the 15th could bring a helpful person into your orbit. Make sure you're keeping an eye on your network around that day. A new contact could be important later on. Start getting festive when Venus moves into your 11th house on the 21st, just in time for the holidays. Invites to swanky events may start to show up in your inbox. But choose wisely because the Sun will settle into your 12th house on the same day, which means you need your rest as much as you need your social life. There is a theme in this month about balance – and the 21st is going to demand that you find the sweet spot if you wish to avoid burnout. Neptune direct on the 28th allows your imagination to soar. Your creative thinking will be heightened, giving you ideas galore for the upcoming year. What you can dream up can become your reality. The month comes to a close with a Lunar Eclipse in your work sector. This could indicate the end of a job or role at work. Even if it feels sudden or uncomfortable, it's clearing the way for another significant star turn. Stay golden, Ponyboy.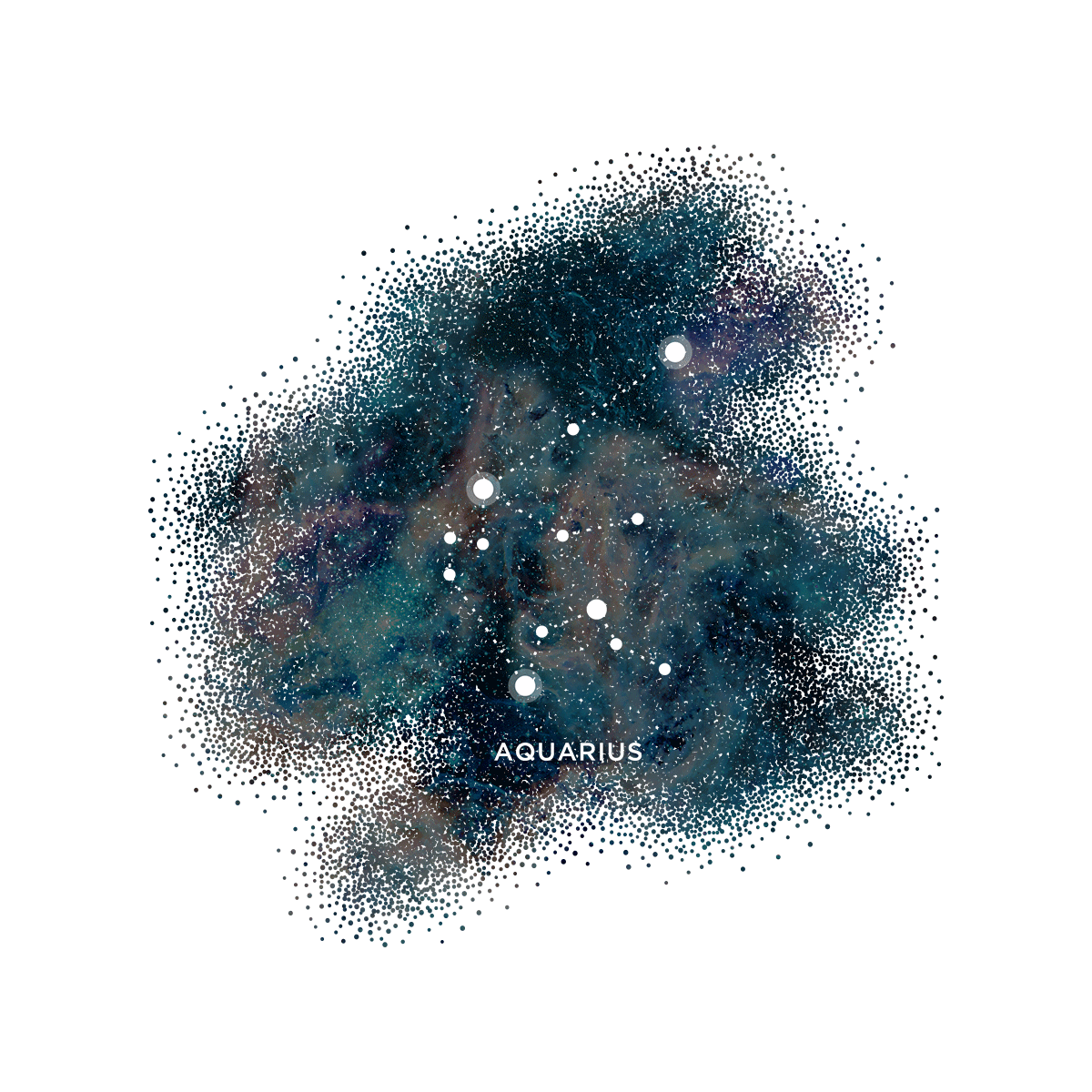 Aquarius: Something is beginning to stir deep inside, dear Aquarius. This month feels like the preview of a grand reveal. The Sun is shining in your direction as November kicks off, which could bring positive recognition for something you've been working on. While your career is giving you a sense of satisfaction, you are discovering your life purpose at the same time. You can start to articulate that to the public when Mercury stations direct on the 3rd and begins transiting your 10th house on the 10th. As you speak up and out, people will listen. Those words gain power when Jupiter and Pluto join forces on the 12th. A new confidence is emerging after months of deep inner work. This is your time to be proud of the person you're becoming. You've done the hard part, and the results are coming in brilliantly. More good news! Mars will end the long retrograde transit on the 13th. Your focus will improve dramatically at that time, giving you the gumption to aim high and hit your mark. Stay on your hustle when the New Moon illuminates a new opportunity on the 15th. This could be the position you've been waiting for! Venus will add a special glow to your reputation when it prances into your 10th house on the 21st. The public adores you and will let you know! This also bodes well for making connections for career…or love. It's easier than ever to attract the opportunities you want. The 21st also puts the Sun in your 11th house, which could put you at the center of holiday parties. If you're hosting or attending a few, remember to be safe – and have fun! When Neptune turns direct on the 28th, you'll be ready to put some of your most imaginative money-making ideas to work. Just make sure you keep one foot firmly on the earth. Find the balance between getting creative with practicality. The Lunar Eclipse on the 30th brings a significant change to your love life. This could mark the end of a relationship or your single status.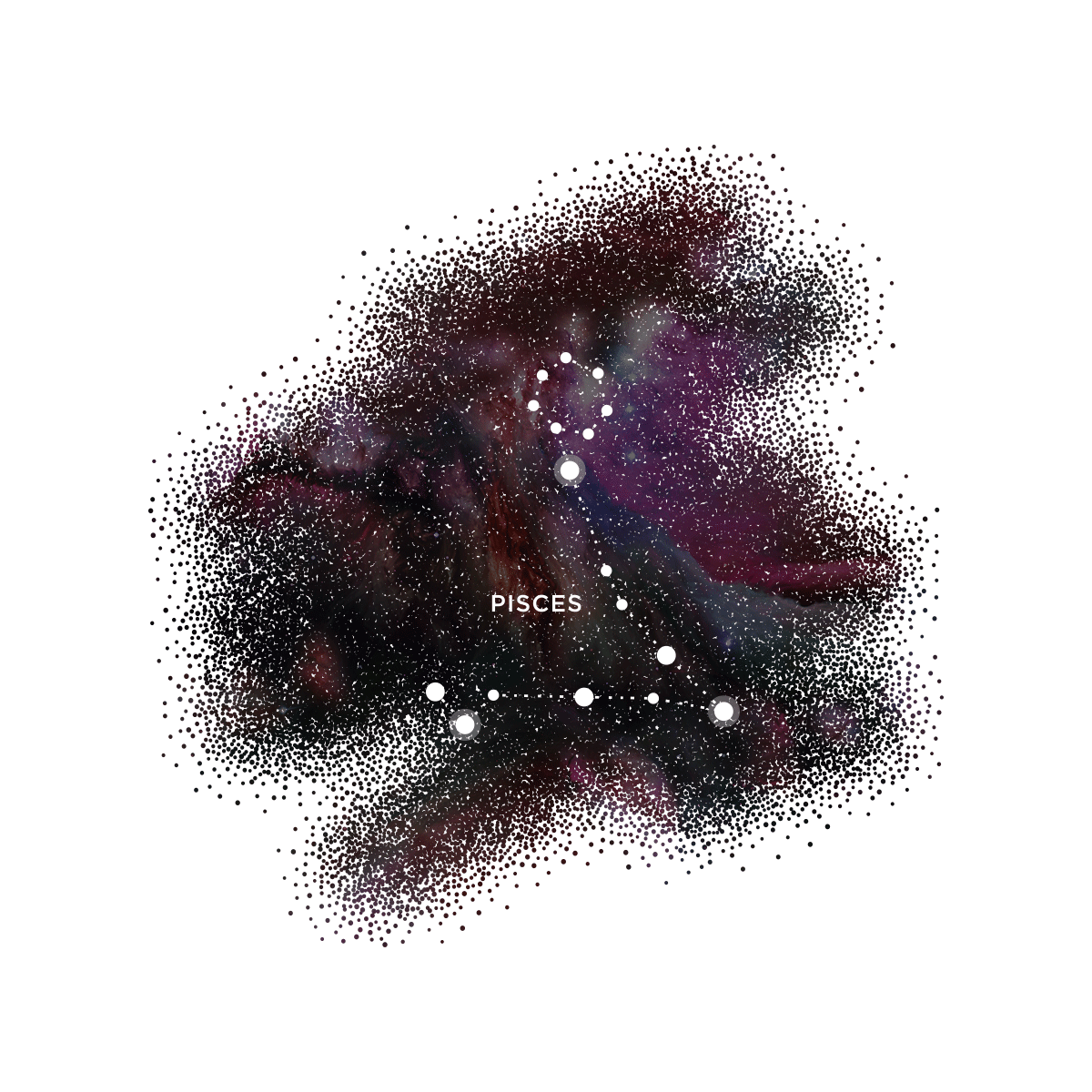 Pisces: With the Sun lighting up your 9th house at the beginning of November, you're tempted to hit the road or the books, dear Pisces. Your mind is craving an expansion, which can happen if you busy yourself with studies or travels. Of course, you'll want to put off taking trips until Mercury turns direct on the 3rd. After that day, it will be easier for you to get where you want to go. Mercury will march into your reputation sector on the 10th, which means the mic is firmly in your hands – and the world is listening. If you have something to say, you'll find the right words at the right time. Get ready to be the leader of your pack when the Jupiter-Pluto conjunction stands tall in your 11th house. This is your time to take charge of groups – or start your own community. If finances have been stagnant, the energy shifts on the 13th when Mars ends its retrograde journey. Suddenly, you're able to discover new ways to up your cash flow. Keep in mind that Mars can also bring impulse. You want to keep a lid on your wallet until you're firmly in the black. The New Moon on the 15th might deliver an opportunity for adventure. Time to scratch that wanderlust itch! Schedule in a getaway around that day if you can. Bring a loved one on your travels when Venus moves into your 9th house on the 21st. The weeks that follow are too-good for romantic weekends somewhere outside the home base. The Sun will also be moving on that same day into your 10th house, which could put a lot of attention on you. The public may be interested in what you're up to – or you may be taking on a more visible position at work. Either way, you're going to have eyes on you (don't worry, you'll wow 'em). Your ruler, Neptune, will be direct on the 28th, which casts a mystical, intuitive glow over your presence. Channel your inner Stevie Nicks and remember to keep some of your visions to yourself. The Lunar Eclipse on the 30th is too good for a quiet night at home alone. While everyone else is still musing over the turkey, you're going to be much happier with Netflix and chill. (Psst…this day may also bring a significant change to your household. It might be the end of a problem that's been bugging you.)
Hey you! I have a free series for astro-newbies: Star School. 
Astro-Biz Digest
Hey! Want to find out the optimal dates for everything on your business to-do list? Check out The Astro-Biz Digest. It's a forecast + planning guide especially for entrepreneurs. YAY!