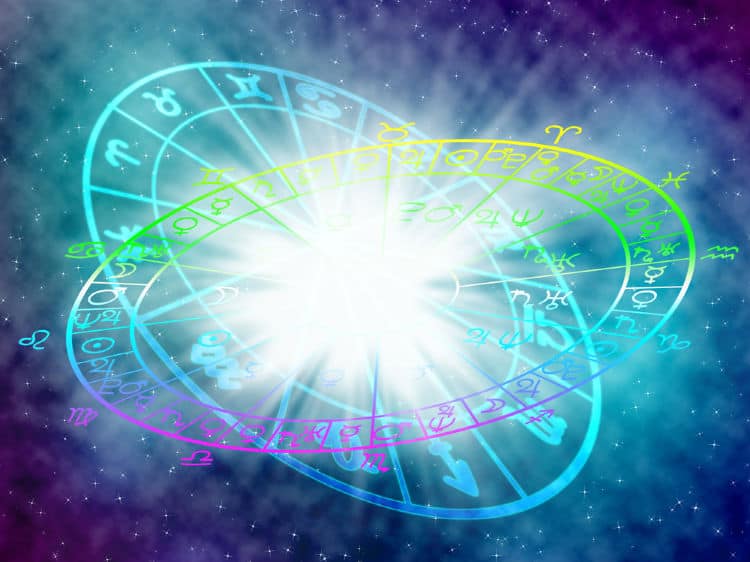 "Which astrology app do you recommend? What podcasts will give me the cosmic dirt? Where can I get my natal chart?" These are questions I get asked all the time – especially since my new book, Astrology For Real Life – A No B.S. Guide for the AstroCurious launched a few weeks ago. The good news: you've got plenty to choose from! Yay!
Here's my list of astrology apps, newsletters, and podcasts plus where to get your free natal chart. Read on, astro-cats:
Apps
Time Passages – I'm a Mac person so I have Time Passages on all my devices. The mobile version is EXCELLENT. I recommend splurging and getting the Pro Version. You'll get lots of useful extras such as transits, solar arc progressions, and more. I love it!
Sanctuary World – This is a thoroughly modern app, with hip, accurate information. Sanctuary bills itself as "the first-ever astrology app to provide live, on-demand personalized readings with professional astrologers." You can download the app for free and for a small fee, get access to those pros. It's like having an astrologer on speed dial!
CoStar – I have not used this app myself but many folks I know do – and love it. Hence, it gets a nod here.
Newsletters
Mystic Medusa – I have subscribed to the Mega Mystic membership for years. The horoscopes are fresh, detailed, and smartly written. In my opinion: it's worth every penny.
Astrology for Writers – Jeanna Kadlec's newsletter is geared toward writers (yay!). I've been subscribed since the doors opened up – and I'm glad I did. Learn when to pitch that proposal, write your face off, or chill. If you're an author, you will love this!
AstroBiz Digest – Yes, I am mentioning my own thing here. Hey, it's my blog. The AstroBiz Digest is a subscription for entrepreneurs. I created this because a) I'm passionate about business and b) I use astrology in my own business every day. Also: I couldn't find anything like this. You're welcome.
Podcasts
The Astrology Podcast – Chris Brennan's podcast is so smart. If you want to learn what's happening in the cosmos or how to be a better astrologer, this is the one podcast you should be listening to.
Stars Like Us – Aliza Kelly explores mythology, magick, and pop culture in her weekly podcast. Any podcast that interviews actress Emily Meade (from The Deuce) wins my heart.
Bad Astrologers – Amelia Quint and Jessa Crispin go deep into astrology in the wittiest way. So much to love in this new podcast here! I cannot wait to hear more.
Ghost of a Podcast – Jessica Lanyadoo gives the weekly astrological scoop, answers listener's questions, and speaks with cool people like Pamela Grossman. She's also obsessed with the outer planets so this is defo worth a listen if you want to learn more about them.
Astrology Bytes – This is my own podcast geared for beginners. Start here if astrology has you scratching your head. My mini-lessons will help you get fluent in astro-speak.
Free Natal Charts
Astro Dienst – My favorite place to get a free chart. Highly recommend.
Alabe – Alabe is another great resource for free astrology charts.
Software
Time Passages – I mentioned the app but also want to add that the Time Passages for desktops is essential for astrology buffs. You can go with the basic or upgrade to the complete.
Solar Fire – Although I'm a Mac gal, Solar Fire is THE BOMB. It almost makes me want to buy a PC. Instead, I can put it on my husband's and push him outta the way! Problem solved! Haha!
This is by no means a complete list. There are plenty of other resources out there to whet your astro-ttite. Check out my recommendations but also hit up Google. You might discover something you prefer.
xo
Theresa
@ Theresa Reed | The Tarot Lady 2019
image from stock photography