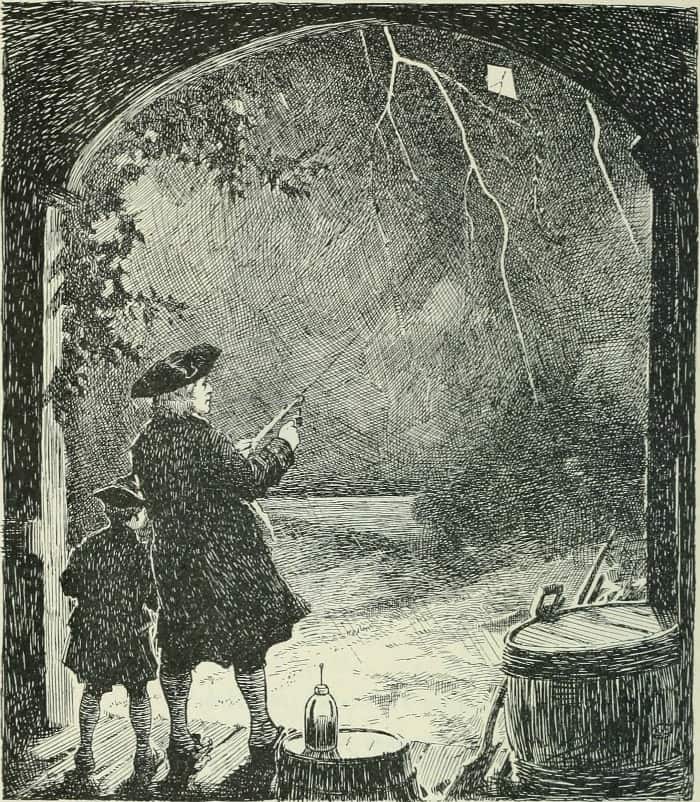 If you've been following my blog, you may be aware that I've been doing a little side project where every month, I practice one of Ben Franklin's Thirteen Virtues.  (If you haven't been in the know, you can learn more at the first post in this series.)
Last month, my focus was on Industry.
B-Franklin has this to say about Industry: Industry. Lose no time; be always employ'd in something useful; cut off all unnecessary actions.
For this ole workaholic, that was a piece o' cake.  You see, I'm born into a family of industrious people. Every single one of us actually likes to work.
It's our nature. You will not find one lazy person in my family. Even the cats are busy doing whatever a cat needs to do.
This month, I worked on refining some of my time management techniques so that I could get a major work load completed and still have time for cooking and play.  Which meant: getting up super early some days, planning my days down to the minute, managing distractions (must…not…succumb to Maury), and committing to the job until it's done before play time.
What did I accomplish?  A lot.  A slew of blog posts (including guest posting on other blogs), a class outlined + practiced for the upcoming tarot conference, a full docket of clients, working with my editor for my soon-to-be-released Tarot Coloring Book, and more.  With a hyper-organized schedule and efficiency practices in place, I got it all done and still had time to see Deadpool.  BAM!  I am a Captain of Industry!
Truth is: I pretty much live like this on a regular basis.  And I love it.  Lately it seems as if people bitch about our "too" busy world and long for a slower pace – but it's just not my bag.  Like Ben Franklin, I've got stuff to do, things to invent, kites to fly.  Idleness is necessary but it's not me.
What I learned:
A little more efficiency equals a lot more output – faster.  Which means more time for other things.
How I intend to carry this virtue forward into the rest of my life:
Keep on trucking to my busy beat.  Because you know what? Being industrious makes me happy.
Industry + Tarot – your affirmation for the month:
Working smarter makes my working better.
How about you?
Is it time to get a bit more Industrious?
What might that look like?  How can you get started on that?
If you'd like to follow me as I continue to explore the Thirteen Values, do so!  This month (March), I'm practicing Sincerity.  I think I can manage this one too…sincerely.
I hope you enjoyed the latest in this series.
Here's a little quote from Mr. Franklin for you to ponder:
"Sloth makes all things difficult, but industry all easy; and he that riseth late must trot all day, and shall scarce overtake his business at night; while laziness travels so slowly, that poverty soon overtakes him."
Dude was not lazing about – and neither should we.  That doesn't mean you have to be a workaholic but you certainly want to take care o' business and get stuff done because that leaves room for rest + abundance.
Best friends! My handsome hipster son and TaoZen.
Other stuff:
Beautiful, thoughtful article from Ginny Hunt: It's Not About You. Every tarot reader needs to read this one.
I adore Sasha Graham.  Her "Tarot Diva" YouTube tarot channel is simply divine for those of us who love tarot + cooking.  Do subscribe!
Joanna DeVoe just released this goodness: The Rich Witch – 7 Portals of Prosperity.  If you want to up your money manifesting, check it out.
Questionable apps for sexual assault. In theory it might be good – but there are some problems that are a bit troublesome.
Supposedly there are seven types of breasts.  Seeing as my husband and I had a hard time deciding which ones were mine, I'd say there may be more than seven.
This made me laugh: Megan Fox explains astrology to Conan O'Brien.
The Secret Illness is an online art project where people with OCD can anonymously share their thoughts.
If you've been putting off doing that one big thing for too long, Susan Hyatt and Ellen Fondiler have an amazing program that will help you GO GET IT!
The three female justices are badass.
Interesting: find the origin and meaning of your surname.
Loving this over at The Numinous: Fashion Designer Tarot – The Cards on the Catwalk.
Little Red Tarot has a lot of goodies happening recently: a guest post on Intuition and creative writing from Liz Worth plus a new series called Face Up Tarot from Siobhan Rene.  Hot damn!
Wanna learn how to read the Grand Ettiella Tarot? Lisa Boswell has you covered in this neat series: How to Read the Grand Ettiella Tarot.
My recent post for The Girl Who Knows: How tarot can help you start dating again.
What 20 years has done to the people of this small Indiana community.
As time goes by: another photography series exploring couples over the span of 30 years.
I also love looking at pics of abandoned properties. Check out this mansion that was left behind in the 70's.
I've been loving the heck out of The Creative Tarot by Jessa Crispin.
On my list: Broth: Nature's cure-all for health and nutrition, with delicious recipes for broths, soups, stews and risottos.  YUM.
My kids love Bob's Burgers.  Now they can cook like him: The Bob's Burgers Burger Book: Real Recipes for Joke Burgers.
You can pre-order my Tarot Coloring Book now.  It drops in November, folks!
This looks interesting: Originals: How Non-Conformists Move the World by Adam Grant.
What I'm Grateful For:
A good work ethic
Clear goals
Structure
Glasses
Soulful conversations
A bowl full of pasta
Soundtrack for 3/5/16: Bounce – 2 Chainz ft. Lil Wayne <-the newest ear swag from 2 Chainz is worth listening to!
Blessings,
Theresa
© Theresa Reed | The Tarot Lady 2016
images from flicker commons, stock photography and personal collection