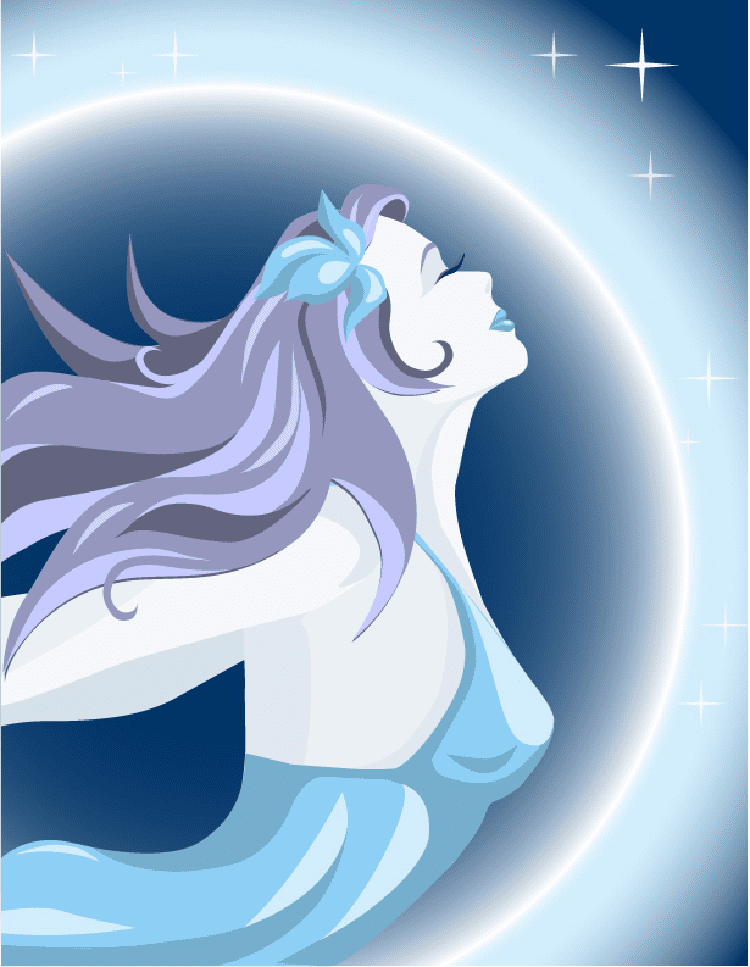 Get ready for a fresh start when the New Moon in Virgo 2023 shows up on September 14th at 9:40 PM EDT. This is your best time to clean up your act, so take stock of where you need to straighten up and fly right. New habits begun on this day have a chance of sticking. For example, if you want to change your daily routine, it's easier to do it now. Because Virgo is associated with health, it's a fab lunation for upgrading your current regimen. Sign up for that Pilates class, throw away the junk food, and start going to bed at a decent hour. Once you start seeing how great you feel, you'll wonder why you didn't make the switch sooner.
The New Moon in Virgo is also terrific for decluttering projects. Has it been a while since you've peered into your overstuffed closet? Why are you hanging on to those ill-fitting pants and that purse with the broken strap? If you don't need it, get rid of it. While you're at it, give your nest a total scrub down. That way, you'll be holiday-ready in advance (Virgo loves being early).
Because Virgo is also tied to work, this lunation is ideal for beginning new projects…or looking for a different job. If you're not happy with your current line of employment, use this day to start your search. Keep in mind that Mercury is retrograde until tomorrow, so you'll want to read all the fine details before telling your current boss to take this job and shove it.
This New Moon is surrounded by fantastic trines with Jupiter and Uranus, a combo that promises to support your glow-up. This also adds a bit of luck to the day, so it's perfect for manifestation work. Set intentions around order, organization, health, work, and efficiency. Learn how to do that with New Moon Astrology by Jan Spiller. I swear by her methods!
Lastly, remember that Virgo has picky standards. It's okay to say no to anything that doesn't fit the life you are creating. You don't have to settle.
And here's some mini New Moon in Virgo 2023 Tarot Readings with the Guardians of the Night Tarot!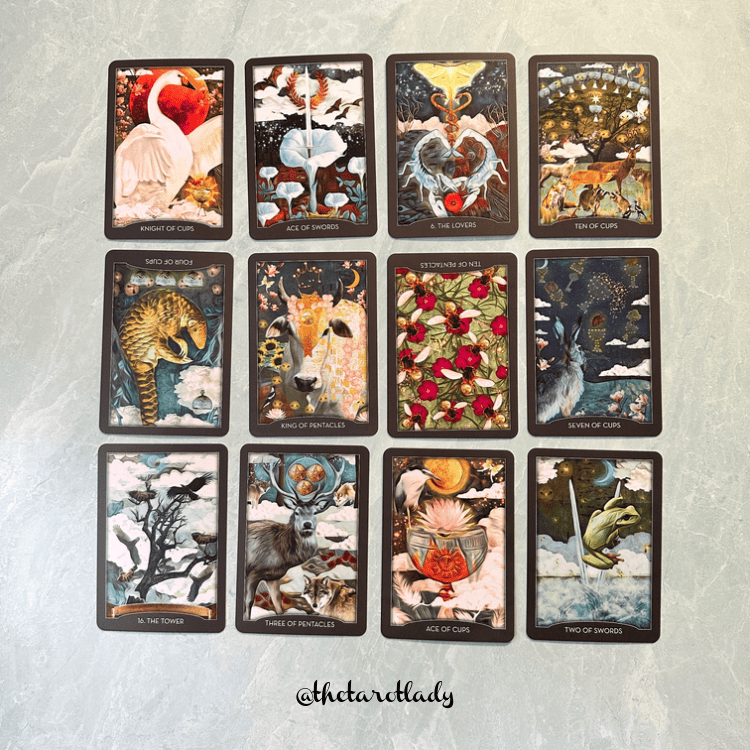 Aries: Knight of Cups – Your dream is about to come to life. Follow your heart – it knows the way.
Taurus: Ace of Swords – The fog is lifting. Clarity arrives, and you can see which way to go.
Gemini: The Lovers – A divine connection is possible. Let love rule – and keep your heart open.
Cancer: Ten of Cups – A reason to celebrate is about to appear. Gather your people and rejoice!
Leo: Four of Cups reversed – New possibilities are beginning to show up. You don't have to settle, ever again.
Virgo: King of Pentacles – Your hard work pays off. Everything is beginning to blossom. Collect your rewards.
Libra: Ten of Pentacles reversed – If the pack is whack, it's better to lone wolf it. Walk your own path.
Scorpio: Seven of Cups – So many decisions to make! Some are better than others. Take your time.
Sagittarius: The Tower – A disruption clears the air. Don't be afraid of drama – it might be necessary.
Capricorn: Three of Pentacles – The right people are at your side. Now you can make progress.
Aquarius: Ace of Cups – Love is offered. Say yes and see where it leads. You might be surprised.
Pisces: Two of Swords – It's hard to see which way is best. Do not make a sudden move. You need more info.
Blessings,
Theresa
Got a business? Wanna learn how to rock the cosmos for your best business year ever? Subscribe to the Astro-Biz Digest, my exclusive weekly forecast for entrepreneurs who want to make sure their biz timing is impeccable. Because in business: timing is EVERYTHING. Get your subscription popping here at The Astro-Biz Digest.
Get tarot forecasts + real-time astrological transits directly to your phone with my new SMS service. I've partnered up with a cool subscription service to deliver the goods to you in a convenient way. Yay!
Extended card of the day interpretations, early sneak peeks, political astrology, classes, and more: it's all happening over on my Patreon account! Join now, stay as long as you want, and come 'n go as you please. It's all good!
Learn how to read tarot like the High Priestess with Tarot: No Questions Asked – Mastering the Art of Intuitive Reading. Get your astro-lingo down pat with Astrology For Real Life: A No B.S. Guide for the AstroCurious. Put it all together for your successful life with Twist Your Fate – Manifest Success with Astrology and Tarot.
© Theresa Reed | The Tarot Lady 2023
images from stock photography and personal collection