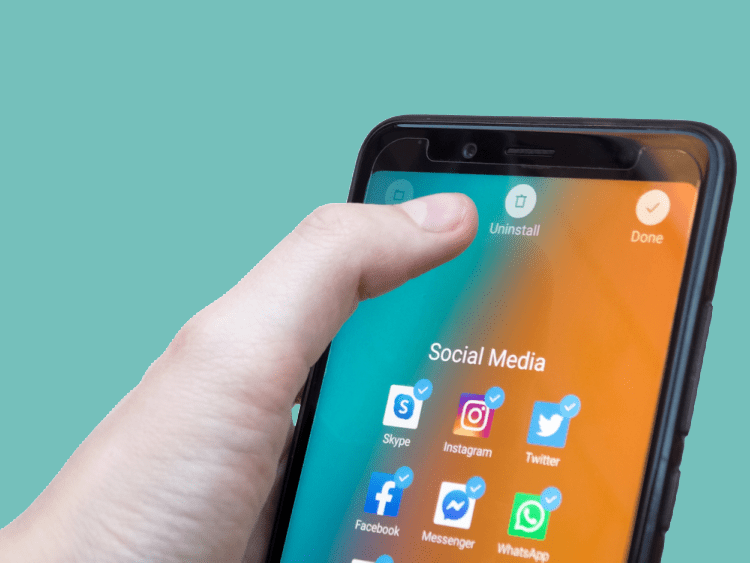 Just the other day, Pluto dipped a toe into Aquarius. Astrologers have been anticipating this transit and talking plenty about revolution, one of the themes of this transit. Not surprising our focus is there, given what's going on in France at the moment. Fun fact: the last time Pluto was in Aquarius, the French Revolution happened. History and astrological cycles repeat. 
The same day Pluto switched up, I received a notice that Twitter was abolishing legacy blue checkmarks as of April 1st. If you want to keep yours, you'll have to pay. It looks like Meta isn't far behind. They've already begun unrolling paid verification too.
Verification was a way to protect the public from scam accounts. But now it will be more akin to a vanity license plate. It also removes the protective layer because anyone with a phone and a credit card can get verified, including ne'er do wells with nefarious agendas. (Meta says they require identification – but Twitter doesn't.)
At the same time this is happening, TikTok is on the verge of being banned in the States, a huge blow to the many content creators and businesses who depend on it.
All of this is Pluto in Aquarius in action. Pluto is the planet of transformation, and it will often destroy in order to rebuild something better. Aquarius is not only associated with revolution but also with groups, social justice, humanitarianism, innovation, and technology. So is it a surprise to see the old platforms of social media are going through things now?
It's actually been coming for some time. I've been on social media for eons, and it's certainly changed. While some of the changes have been good, most of them haven't been.
Many of the younger folks I know ditched Facebook a long time ago. I've been told it's because it's now "only a bunch of boomers bitching." I gotta say…there is a bit of truth to that. I'll occasionally take a peek, but the nonstop sob stories drive me outta there.
Instagram was once an excellent platform for sharing photos. But now it wants to be TikTok. Plus, it is so overrun with imposters that it's a chore to have a page there, especially if you're a metaphysical person. While they claim they will provide more support if you pay for verification, I find that promise to be dubious when they already tell us they don't have enough people on staff to check every claim…and Zuck just laid off a bunch of employees.
Twitter used to be a place for real-time news reporting, and it allowed people to organize. It was also my favorite place for conversations about tarot, astrology, and whatnot. Most of the tarot people I know aren't there any longer. Recent changes have also flooded the algorithms with ads and tweets from people I'm not following. And now the new verification means it will get worse, which will make it hard to find useful information. I can't help but think it will make it much harder for folks to organize. So much for the "town square."
Is social media dying? Are the owners purposely throwing wrenches in the works to line their pockets while allowing scammers and disinformation to flourish – and preventing people from organizing? It certainly seems like this is the case. It's the old "let them eat cake," but in this case, it's "let them pay for everything and see nothing we don't want them to see."
Aquarius doesn't play like that. It's for the people. Pluto in Aquarius is like the anarchist with the match on the molotov, ready to burn down the establishment.
Maybe these old social media platforms need to die off so something new can be built. Something by the people for the people, the artists, the writers, the thinkers, and the ones who want a just, equitable society. That sure sounds nicer than billionaires who don't seem to care about any of those things. 
Can there be an Aquarian age for social media? Yes. But Pluto moves slowly, and right now, we are only getting a taste. The first stage is destruction, and we see it all falling apart before our eyes. The rebuilding won't come until much later. Pluto is only testing the waters, much like this paid verification is being tested. 
In June, Pluto heads back to Capricorn to finish tying up loose ends associated with that cycle (traditions, government, structure). Once 2024 rolls around, it's back in Aquarius. By that time, we'll have an idea of how things might be shaping up.  In a previous post, I mused about quiet quitting social media, but these new developments make me think it won't be quiet. It will be a revolution. 
xo
Theresa
PS After much thought, I will not pay for verification. I've been verified on all platforms, and if they take my check away, so be it.
Other stuff:
From Nina Kahn: How Pluto in Aquarius Will Affect Each Zodiac Sign From 2023 to 2043.
Hot stuff: The Darkness Behind Donna Summer's Disco Facade.
In Paris: 'It Just Feels Good to Vent Your Anger': Spasms of Violence Jolt Paris.
This woman left her AirPods on a plane. She tracked them to an airport worker's home.
WTF: I've Been In Five Cults. It Was Three Too Many.
Aliza Kelly shares this dope info: Commence Spiraling: Pluto Is Entering Aquarius.
More WTF: Florida Republicans Are Trying to Ban Kids From Talking About Periods at School.
This is messed up: The "Unwinding" of Medicaid Coverage Will Be Difficult for Disabled Americans, Leave More People Uninsured.
An illustrated guide to how fees are making everything pricier.
From Ms. Magazine: 'Yellowjackets': A Tale of Cannibalism and … Feminism?
I love her: Meg Jones Wall on Queer, Expansive Tarot.
For my writerly friends: The Heroine's Journey: For Writers, Readers, and Fans of Pop Culture.
On my list: Tarot for the Hard Work: An Archetypal Journey to Confront Racism and Inspire Collective Healing.
Defo need this: Everyday Bread: 100 Recipes for Baking Bread on Your Schedule.
Interested: The In-Between: Unforgettable Encounters During Life's Final Moments.
Jeffrey Marsh has a book coming out: Take Your Own Advice: Learn to Trust Your Inner Voice and Start Helping Yourself.
The perfect book for this Pluto in Aquarius transit: Healing Pluto Problems.
Want: The Life Council: 10 Friends Every Woman Needs.
This looks intriguing: A Critical Introduction to Tarot: Examining the Nature of a Belief in Tarot.
Melinda Lee Holm has another book on the way: Your Tarot Guide: Learn to speak the language of the cards.
Curious about this: Lunar Tarot: Manifest your dreams with the energy of the moon and wisdom of the tarot.
I hope this book from Erika Robinson can help me learn Lenormand: The Language of Lenormand: A Practical Guide for Everyday Divination.
I'm all about this: The Comfort Zone: Create a Life You Really Love with Less Stress and More Flow.
The ONLY tarot journal you'll ever need: The Weiser Tarot Journal: Guidance and Practice. It has stickers!!!
Counting down the months until my next book drops: The Cards You're Dealt: How to Deal when Life Gets Real (A Tarot Guidebook).
I've got a so-called crappy astrology chart. That didn't stop me from creating a life on my terms. In fact, it MOTIVATED me. I'm sharing my astrological and tarot wisdom so you can have a better life, no matter what some astrologer told you: Twist Your Fate: Manifest Success with Astrology and Tarot.
This is the deck I wish I had when I was younger: Tarot For Kids.
Wanna learn how I read tarot? I'm sharing my secrets in this book: Tarot: No Questions Asked: Mastering the Art of Intuitive Reading.
Prefer to listen to your tarot lessons? Check this out: Tarot: No Questions Asked: Mastering the Art of Intuitive Reading is available as an audiobook.
So you want to learn astrology but most of those books are dry (aka boring). Here's a fun book that breaks it all down: Astrology for Real Life: A Workbook for Beginners (A No B.S. Guide for the Astro-Curious).
There is an audio version if you prefer: Astrology For Real Life.
Everyone needs a new tarot deck: The Uncommon Tarot: A Contemporary Reimagining of an Ancient Oracle.
It's still snowing in my neck o' the woods. Good thing I can stay inside and color: The Tarot Coloring Book..
If you feel stressed about the state of the world, may I suggest: Tarot For Troubled Times. It has rituals, magic, meditations, and Tarot spreads to help you move through these challenging times.
Here's a cute kit for wanna-be deck makers: Create Your Own Tarot Cards: A step-by-step guide to designing a unique and personalized tarot deck. <-Cards are included!
What's the best day to announce that new project? Pitch yourself to a client? Raise your prices? Or skip work and focus on self-care? Find out in…the Astro-Biz Digest. Astrology tips especially for business owners. The AstroBiz Digest.
**NEW** Looking for an alternative to social media for your astrology or tarot fix? Sign up for my SMS service and get updates right on your phone: Sign up here.
Classes 
Intro to Tarot Card Reading. Get introduced to the basics of Tarot reading with this foundational class. When: Saturday, April 29th, 2023, from 9:00 AM – 4:00 PM CST. Hosted by the Infinity Foundation via Zoom.
Join my Patreon Community!  For just $10 a month, you can get oodles of tarot and astrology goodies – including a hot date with me on the 1st of each month. I do a video broadcast and discuss all the important astrological dates coming up soon. Get more details and sign up: Patreon. Treat yourself!
What I'm Grateful For:
Ankle braces
A long overdue massage
Trustworthy friends
Snow days that melt fast
Homemade pizza
Soundtrack for 3/25/23
Labour by Paris Paloma
© Theresa Reed | The Tarot Lady 2023
images from stock photography and personal collection 
*Some of the links are affiliate links. I receive a small fee if you purchase, but this does not affect the price of the item.*