The "Which tarot cards indicate" feature is designed to increase your tarot vocabulary and help build a strong database of tarot card meanings.
Which tarot cards indicate grief?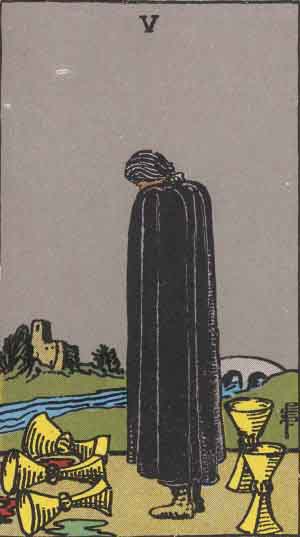 Five of Cups – The Five of Cups is the classic card of grieving.  Here, the figure wears a black coat and is in mourning mode. Sorrow or loss. Feeling sad for what has been lost.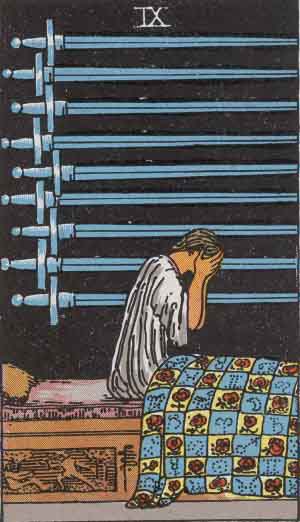 Nine of Swords – in this card, we see a person sitting up in bed, head in hands.  They are losing sleep over something.  This can be a card of worry, anxiety, but also grief.
Three of Swords – the broken heart, a personal loss. Something end and grief is left. Emotional pain.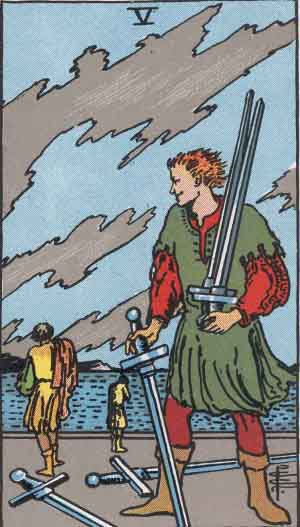 Five of Swords – if you look closely, you'll see that there are two figures who seem to be crying.  Figures crying are a sign of grieving.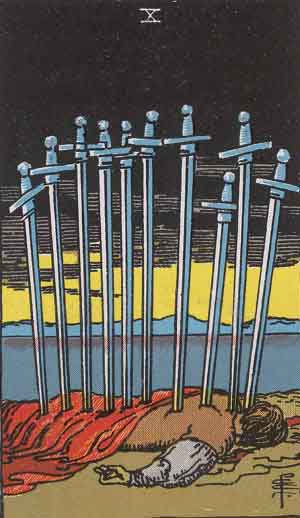 Ten of Swords – another card that illustrates loss.  This is the card of devastation.
Note:  Also look for reversed Court cards from the Cups suit. This can indicate someone who is dealing with sadness or depression.
What tarot cards represent grief to you?  Share your thoughts with me on Twitter: @thetarotlady
Blessings,
Theresa
© Theresa Reed | The Tarot Lady 2016