The "Which tarot cards indicate" feature is designed to increase your tarot vocabulary and help build a strong database of tarot card meanings.
Which tarot cards indicate healing?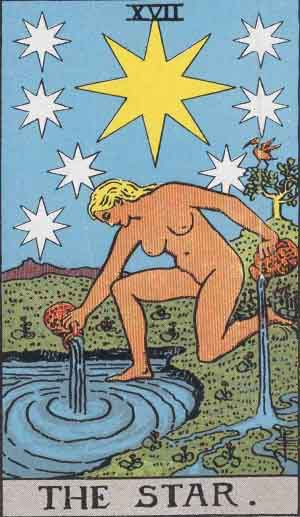 The Star – The beautiful Star card is a symbol of hope, inspiration, and healing. Wishes are fulfilled and the energy becomes balanced again. This is the #1 card I like to see when people ask about healing from any situation: illness, divorce, grief, emotional turbulence, surgery, etc. When the Star is present, healing is on the way!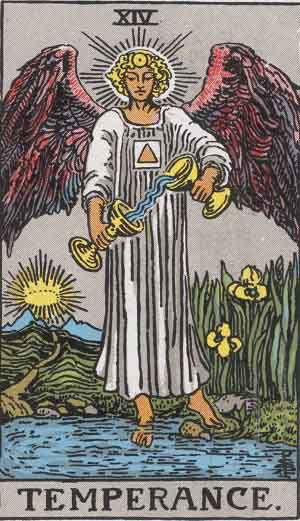 Temperance – Like the Star, Temperance shows that balance is being restored. Things are coming back to a centered, calm place. You're picking up the pieces and healing. The future is bright!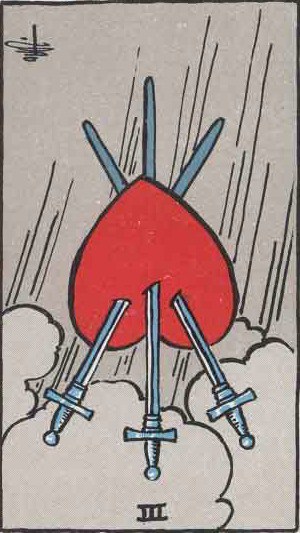 Three of Swords reversed – Right-side up, the Three of Swords shows heartbreak and loss. Reversed, the swords fall out and the healing begins. The clouds part – and the silver lining is revealed.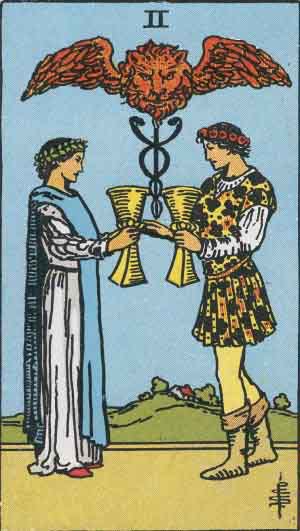 Two of Cups – The presence of the caduceus, the doctor's symbol, in the Two of Cups suggests healing.
The World – This is the classic card for closure or a successful finish. Always a welcome card to see when you're recovering from any situation.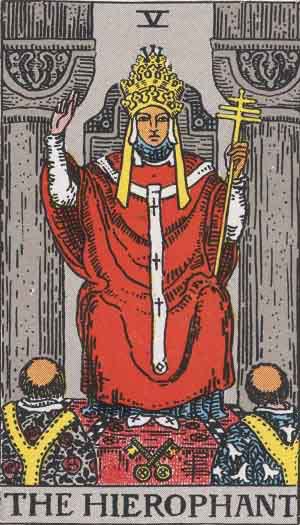 The Hierophant – The Hierophant holds his hand in a benediction, a sign that you're getting a blessing. This is a good card to see when you're in recovery. Follow the doctor's orders and you're on your way to healing.
Four of Swords – When this card arrives in a question about healing, it's a sign that rest will bring recuperation.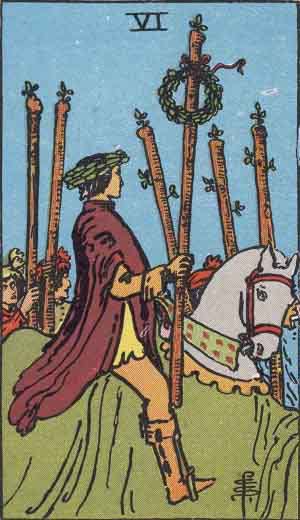 Six of Wands – The Six of Wands shows a victory, a sign that harmony will be restored. This is a fabulous card to see in a question about healing – it shows a promising direction ahead.
Note: These are my favorite tarot cards for healing but you may find others that suggest the same. For example, the Wheel of Fortune or Magician may be symbolic of a change for the better. The Ten of Swords reversed could indicate the end of a difficult trial. Look for cards that show positivity such as the Sun too.
Also, it goes without saying but I'm saying it anyhow: Tarot cards are NOT a substitute for a doctor, therapist, or other heal care professional. Do not use these cards as a guarantee for recovery nor should they be used to diagnose or prescribe. They can only show the energy present. Leave the medical stuff to the experts!
What Tarot cards represent healing to you?  Share your thoughts with me on Twitter: @thetarotlady
Blessings,
Theresa
Check out the Which tarot card archives for more Tarot card meanings.
© Theresa Reed | The Tarot Lady 2018