{Introducing: my totally scrumptious and super-top secret project!}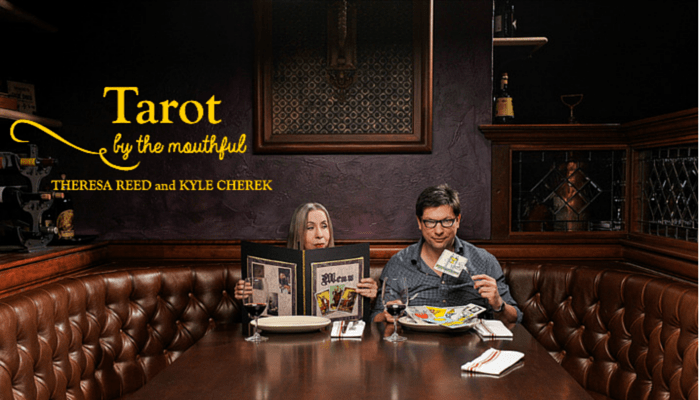 "Food… is something holy. It's not about nutrients and calories. It's about sharing. It's about honesty. It's about identity."
— Louise Fresco
It's no secret that I love food. 
I know what you're thinking — "Um, doesn't everybody?" — but, no. Trust me. This is different.
I love food the way that many of my fellow Wisconsinites love The Green Bay Packers. It's a love is deep, true and infinite. A love that transcends reason. "Obsessive" isn't quite the right word. More like… "stupendously enthusiastic."
I start babbling like a teenage girl when somebody mentions one of my favorite restaurants ("The Bachelor Farmer! "OMFG!!!")
I get more excited about food industry gossip ("Anthony Bourdain did WHAT?!") than I do about the latest pop stars and celebrities.
I lose my shit over beautifully curated menus and thoughtful, attentive service.
If you try to steal a bite of my Charcuterie plate without asking, I will bite your head off.
And if I walk past a cooking store… forget about it. Please, somebody take my wallet before I'm allowed to step inside. I'm a goner.
I love food because it's tasty. Because it's fun. Because it provides the energy that I need to do everything that I want to do.
But I also love the spiritual side of food. 
Think of it this way: every bite of food that you eat literally becomes part of your body. Transforming one substance into another. That is pure alchemy. That is magic.
Food is holy. 
For many years, I have wanted to bring some kinda "foodie project" into my Tarot business. But I didn't have a clear vision, and it just wasn't the right time. Then last year, in one of my creative whirlwinds, it struck me. The perfect idea.
A mouthwatering, multi-media culinary tour through the world of Tarot. 
Essays, interviews, videos, photos and recipes… inspired by Tarot cards!
78 cards. 78 weeks. 78 installments.
I would call it…
Tarot by the Mouthful.
Oh hellllll yeah!
I am THRILLED to announce that Tarot by the Mouthful begins next week on Sunday March 29th.
I'll be sharing a new Tarot by the Mouthful installment every week for 78 weeks… until we've sipped, slurped, crunched and savored our way through the entire Tarot deck.
Tarot by the Mouthful is a total love-project for me — it's free and open for everyone to enjoy. I'm doing it because it makes me outrageously happy, and because I think it'll be a fabulously unique way to learn more about Tarot… and more about food!
(Bonus: I've roped my good friend Kyle Cherek into the project. He's the host of a TV show on food that reaches 8.2 million households every week. He is THE ultimate food authority, at least in my world… and I know you're going to drool over his stories and insights.)
So, mark your calendar for Sunday March 29th and swing right back here for the very first installment of Tarot by the Mouthful.
First card: The Fool!
A fresh start. The beginning of a journey. Creative risk.
How appropriate. 🙂
Come ready to learn and bring your Tarot-ppetite. 
I can't wait to serve up something totally fresh and amazing… that's never been done in the foodie (or Tarot) world before.
Until next time!
Theresa
Join us on Facebook.
Tarot by the Mouthful Archives
photography from Jessica Kaminski