As a yoga instructor and tarot card reader — with a husband who works as a musician and composer — I don't exactly roll with Fortune 500 CEOs or polo-shirt-wearing, minivan-driving yuppie types.
Most of my friends are punks and anarchists, artists and rebels.
Many of my friends are also broke.
Many don't think that money is "important" or think that "self promotion" is gross and that marketing yourself means "selling out."
I love my badass friends, but when it comes to making coin? We respectfully disagree.
I love working as a mystic. I love spreading the word about what I do. And (no big secret here)… I love making money!
I also don't buy into the idea that just because a company or brand is highly profitable, popular, and successful that it must inherently be "evil" or "oppressive."
That's not always the case and it's not wise to leap to conclusions.
I know plenty of "local," "indie" business owners who run completely shoddy and unethical operations — and I'm aware of plenty of big, international chains that treat their employees and customers with tremendous respect.
"Local" isn't always good and "corporate" isn't always bad.
In my opinion? There's a lot that small biz owners, like me, can learn from some of the big corporate honchos.
Here's a run-down of a few of my favorite "Big Evil Corporations" (ha!) and how you can apply their business smarts to your own biz:
STARBUCKS
What they sell: Um… coffee. You've heard of them, right?
Why they rock: The new Starbucks smartphone app lets frequent customers (like moi) rack up "stars" for purchases. Once you're rollin' in stars, you earn free drinks, pastries, and other treats. (I'm so star-ballin'… I get free shizz practically every week!)
Gold level members who have earned at least 30 stars get all kinds of extra goodies and incentives to keep coming back to the 'buck. (Free refills are just the beginning.)
Loyalty gets rewarded. Big time.
(Side note: Starbucks gives its employees good health benefits, shares of the company, and even helps pay for college tuition. Plus: they believe in diversity and inclusion. #StarbucksPride.)
How you can apply their smarts to your biz: Reward your loyal customers and make them feel like VIPs. Make a list of your top 5, 10 or 20 top-purchasing, most-enthusiastic customers of all time and reach out regularly. Offer special dealios. Remember their birthdays and send cards. Text just to say, "Hey. Saw this and thought of you." A little recognition and TLC can go a long way!
SESAME
What they sell: Adorable bundles of gifts (make up, candles, snacks, and more) — packaged beautifully, delivered to your door.
Why they rock: It's all about speed and efficiency. See a pretty gift bundle you want. Click. Enter your payment info. Type a customized gift note. Click to confirm. And… done.
The bundle gets delivered to your lucky recipient within days. Supah fast!
Even better? Sesame will save the addresses of your gift recipients in your account for next time, so you don't have to re-type everything again (awesome if you have a couple of peeps that you send stuff to regularly, like a couple of VIP clients or family members).
How you can apply their smarts to your biz: Selling products and services on your website? Make it easy and simple to buy from you! No complicated sales pages or clunky systems. Aim for: "one click and done."
Use PayPal buttons (they're common, recognizable and let your customers know that you're legit) to expedite the sales process or a system like Gumroad to build a secure check out page.
If your online shopping process feels clunky or looks shady, people are unlikely to buy from you. Get it tight 'n right.
PAULA'S CHOICE
What they sell: Smart skin care and cosmetics.
Why they rock: Paula's Choice isn't just about selling beauty supplies – they also EDUCATE their clients with beauty reviews and detailed information on how different skin care ingredients work – and why some may actually be "bad" for your face, even if they are so-called "natural".
They are also cruelty-free, which means their products are never tested on animals. You can feel safe and happy using their products because you know everything is rigorously tested – and humane. Oh, and did I mention that their products are superb and affordable?
How you can apply their smarts to your biz: Teach people about your industry and how you work.  Make them smarter consumers.  Not only will this establish you as an expert but you'll be helping the public make wiser decisions should they decide to work with you…or not.
GRAVITY PAYMENTS
What they sell: Low cost credit card processing for merchants.
Why they rock: They are completely transparent about how their business runs, take incredible care of their clients + CEO Dan Price took a 90 percent pay cut to give his workers a raise.  HOT DAMN. (For the record, I am not with this company yet – but have been contemplating moving over because I'm hella impressed with the way that they are running that ship.)
How you can apply their smarts to your biz: Be honest about your business and how it operates. Let people see how you roll.  And always remember: people over profits.  Let your integrity come before your bottom line – or your vanity.
To sum it up:
You can learn valuable business lessons from Grandma Bertha's Bundt Cake Stand at the local farmer's market, and you can learn valuable lessons from uber-corporations like Amazon, Target, and Google, too.
Big ain't always bad. If a company or brand has turned you into a loyal, die-hard fan… well, it's worth examining why — so that you can apply those techniques to your own business, too.
Now if you'll excuse me, there's a free Venti Cool Lime Refresher with my name on it waiting down at my local Starbucks.  #RollingInStarPoints #StarBaller 🙂
Theresa
True confessions: is there a "Big Evil Corporation" that you secretly love and patronize often? Holla at me on Twitter — @thetarotlady — and tell me which big brand you love and why you're obsessed. No shame. Game recognize game.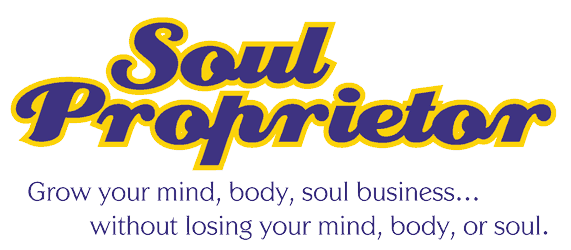 image from stock photography