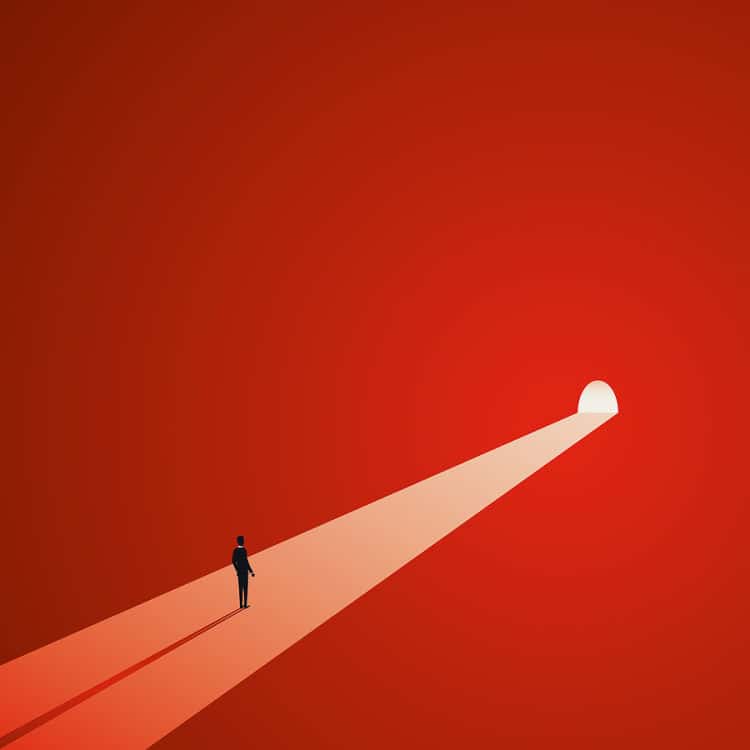 I'm probably speaking for the world when I say: this past year or so has been trash. Between the pandemic and the politics, we're burnt out and cynical. It's hard to feel hopeful when you've been living under this much tension for so long.
While I'm no Pollyanna, I do try to seek the good amongst the rubbish. And frankly, I'm seeing some reasons to feel optimistic (even though I'm realistic about the long, hard slog ahead).
1. More people are getting vaccinated. (I'm getting my second shot in a few weeks – which means my "pod" is going to be fully vaccinated by the middle of May!)
2. Being vaccinated means I can hug my kids again.
3. Scientists are creating truly biodegradable single-use plastics.
4. Paternity leave is getting some serious traction in Europe (we need it here too!).
5. The climate change clock showed signs of positivity.
6. My vet has been so busy he had to hire another person to fill in the gaps (he's a traveling vet by the way).
7. The Chauvin verdict came in guilty on all charges. Accountability at last (still a long way to go for justice though).
8. Stacey Abrams. Every time I see her on the news fighting for voting rights (along with people like Greg Palast), I am grateful. (She got nominated for a Nobel Peace Prize!)
9. My new tarot deck with artist Kailey Whitman is coming soon!
10. Rhino numbers are on the rise in Nepal!
And so much more. Sure it's easy to turn on the news and tap into malaise. Let's change the channel, turn off the tube, and look for the good. It's there – and not as hard to find as you might think.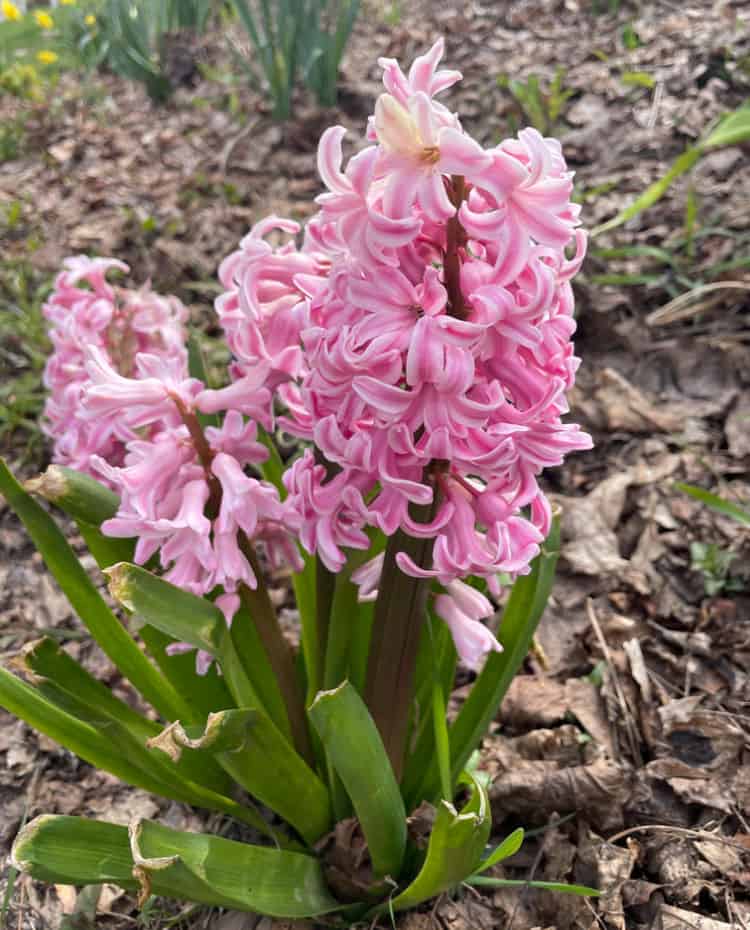 Signs of life. This beauty makes me feel hopeful!
Other stuff:
I love her so hard: She's Marianne Faithfull, Damn It. And She's (Thankfully) Still Here.
Oprah Asks Activist Nekima Levy Armstrong "Where Do We Go From Here?" After Chauvin Verdict.
Grandpa Style: Why 20-Somethings Are Dressing Like Senior Citizens.
My friend Anna Zahn is featured in Forbes! Check her out: How Anna Zahn Of Ricari Studios Is Revolutionizing The Self-Care Industry.
True: It's not just you. We're all socially awkward now.
Learn about Mars through the houses in the natal chart.
The Global Fight for Black Lives.
Check out the Supernatural Tarot deck!
From Jake Register: Mars in Cancer Wants You to Go Deep Into Your Past.
Wow: The Secret Shame of Middle-Class Americans.
"My Creativity Kept Me Going": Six Photographers Share Images From Their COVID Year.
What Asian-Americans taught this person about violence: "Pretty" Won't Protect You.
Great advice: The Nervous Person's Guide to Re-Entering Society.
Good question: Can Black Mothers Ever Truly Protect Their Sons?
This is so messed up: TikTok's "#April 24th" Trend Is A Hoax, But Not A Joke.
According to the Financial Times: Tarot is trending again. Good.
From Well+Good: This Is How To Discover Your Planetary Personality Type.
Want to check this out: Cook This Book: Techniques That Teach and Recipes to Repeat: A Cookbook.
Definitely want to take a peek at this from The Budgetnista: Get Good with Money: Ten Simple Steps to Becoming Financially Whole.
Interested in this: What Happened to You?: Conversations on Trauma, Resilience, and Healing.
Yung Pueblo has a book coming out in a few days: Clarity & Connection.
Megan Devine is amazing. Her newest work drops next month: How to Carry What Can't Be Fixed: A Journal for Grief.
OOOH: American Brujeria: Modern Mexican American Folk Magic.
Defo interested in this: The Witch of the Forest's Guide to Natural Magick: Discover your magick. Connect with your inner & outer world.
Tarot: No Questions Asked: Mastering the Art of Intuitive Reading is my latest book – and it's perfect for tarot lovers of all levels. Get a peek inside my tarot brain – and learn how I do my thang!
Wanna listen instead of reading – and learn tarot? Tarot: No Questions Asked: Mastering the Art of Intuitive Reading is now available as an audiobook.
Think you can't learn astrology? Think again:  Astrology for Real Life: A Workbook for Beginners (A No B.S. Guide for the Astro-Curious) gives you all the nuts and bolts…simply.
The Uncommon Tarot: A Contemporary Reimagining of an Ancient Oracle is a gorgeous, global-inspired, collage deck from the always wonderful Shaheen Miro (and yours truly).
Looking for a fun way to learn tarot? Here ya go: The Tarot Coloring Book.
Tarot For Troubled Times is the perfect book when life is rough AF and you want to feel hopeful again.
My newest project, Tarot For Kids, drops on September 7th. This deck is perfect for children – or the kid at heart! You can pre-order it now!
Classes
Join my Patreon Community!  I am serving up extended card of the day interpretations, astrological tidbits, community tarot practice, political astrology, early sneak peeks to horoscopes….and more. Higher tiers get access to live classes, replays of previous classes, mentoring, and more.
What I'm Grateful For:
Time with my family (more to come soon!)
Good news from a loved one (something to be hopeful about!)
Writing
More breathing room
Saying no to stuff I don't like
Fresh asparagus
Soundtrack for 4/24/21:
MONTERO (Call Me By My Name) by Lil Nas X
Blessings,
Theresa
© Theresa Reed | The Tarot Lady 2021
images from stock photography and personal collection