The "Which tarot cards indicate" feature is designed to increase your tarot vocabulary and help build a strong database of tarot card meanings.
Which tarot cards indicate travel?
Eight of Wands – The Eight of Wands is one of my favorite travel cards. Generally, it indicates swift travel. When this comes up, you can expect a trip – and a safe, quick journey. When this card is reversed, it's an omen that a delay may happen – or you might not even get off the ground as I learned a few years back.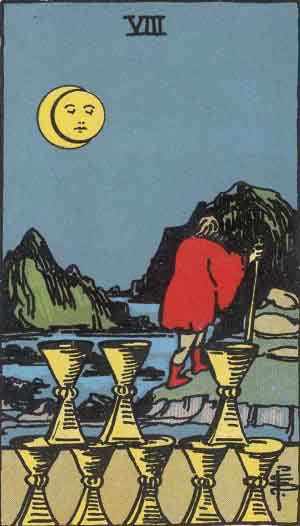 Eight of Cups – The Eights have it! The Eight of Cups shows a person heading off on an adventure. Leave it all behind. Go, go, go! A classic card for travel.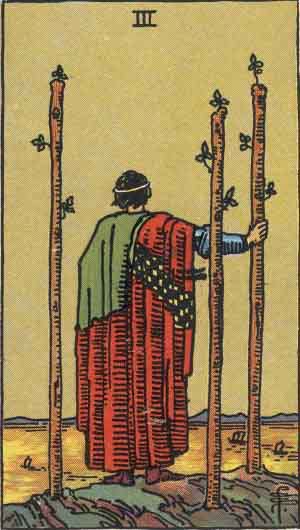 Three of Wands – The Three of Wands shows a figure standing on a hilltop, looking out at ships on the horizon. This card can indicate a trip, particularly a trip overseas.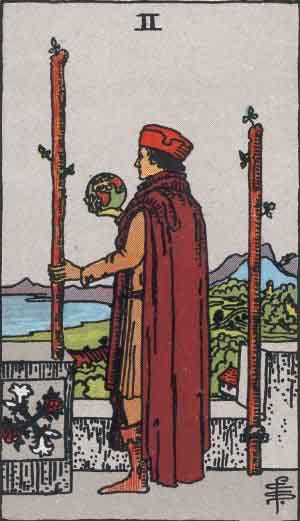 Two of Wands – Like the Three of Wands, we see a figure looking out at the blue yonder. The globe in his hand can indicate a journey to some other part of the world.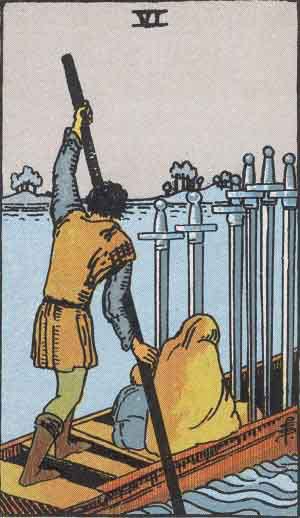 Six of Swords – Although this is a somber-looking card, I have often interpreted this as a trip by water. It's my "cruise" card and I cannot tell you how many times this has proven to be true for clients!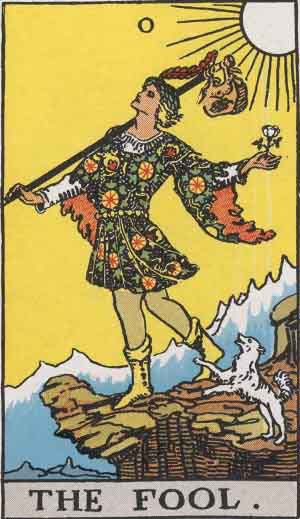 The Fool – The Fool is always up for a journey! This is an excellent card for a question about travel. It suggests a lively adventure to parts unknown.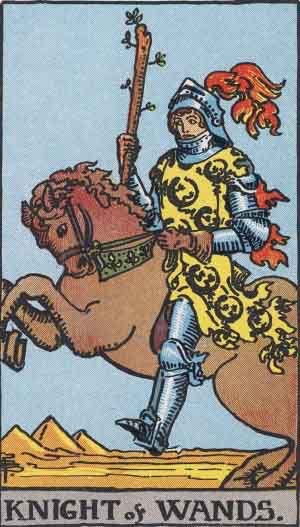 Knight of Wands – Like the Fool, the Knight of Wands loves an adventure! In a tarot reading about traveling, this card says: giddy up!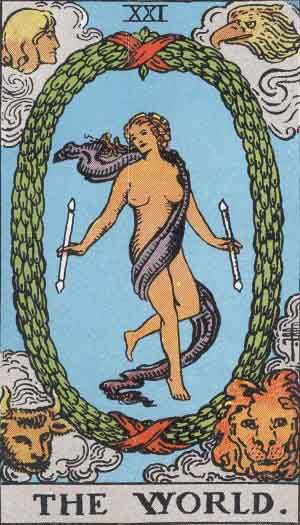 The World – Another excellent card for world travel. Want to take a big trip somewhere? Looking to backpack around the world? This is the card you want to see.
The Sun – The joyful Sun can indicate a trip to a sunny place. Or a trip involving children. Disneyland? Yup.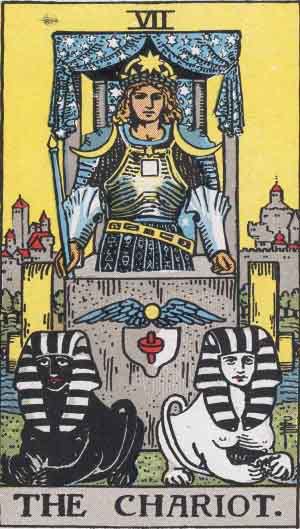 The Chariot – This is my "road trip" card. If you're thinking of getting in your whip and hitting the road, there is no better card to see than The Chariot.
Look for other clues like ships: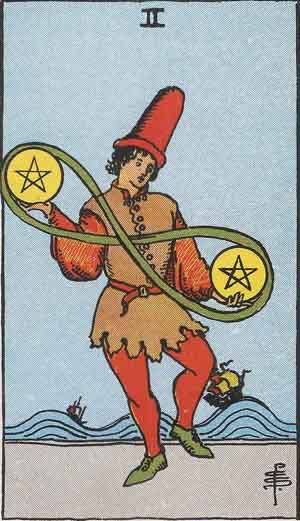 Two of Pentacles – The ships in the background of this card can indicate travel. Perhaps the figure isn't sure if he can swing it yet…but he might just find a way.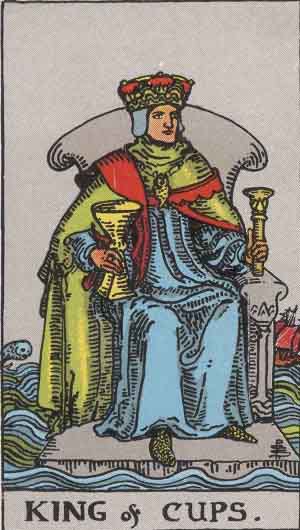 King of Cups – Like the Two of Pentacles, there is a ship in the background. This can indicate a journey with a particular person or a trip involving water. Second honeymoon? Maybe.
Note: These are my favorite cards for travel but you can see travel in other cards too. For example, the Knight of Cups and Knight of Swords show movement. The Death card can also indicate a "change of scenery." You can also get clues about the types of trips by looking at the imagery. The Hierophant could indicate a trip to the Vatican. The Devil might be a "hedonism tour" or a location that is extremely hot. The Page of Cups might indicate a visit to the ocean. Look at the clues and use your imagination!
What Tarot cards represent travel to you?  Share your thoughts with me on Twitter: @thetarotlady
Blessings,
Theresa
© Theresa Reed | The Tarot Lady 2018